TAL Attends GES2018 to Explore Future Education Frontiers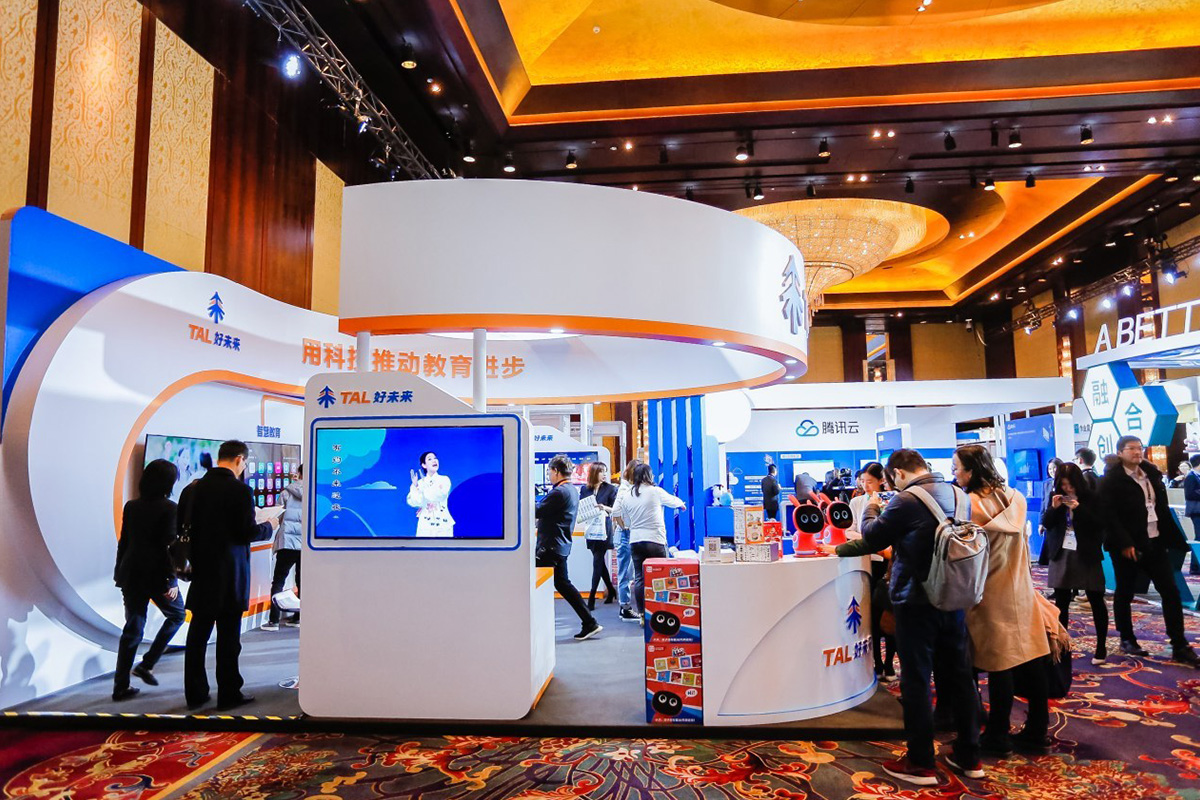 Reading Time:
4
minutes
On December 3rd, GES2018 began in Beijing. Over 800 distinguished guests from the global education community gathered at the summit to discuss the future trends of global education. The summit was held under the direct guidance of the Development Research Center of the State Council and Ministry of Education, and co-sponsored by China Development Research Foundation, Beijing Normal University, Tencent, GSV, XDF, TAL and also academically supported by ASU.
As one of the sponsors of the summit, TAL attended the meeting with its various business departments. On the first day, Bai Yunfeng, co-founder and president of TAL, attended the summit and made a keynote speech. Moreover, heads of different business systems of TAL also participated in the high level discussions, panel discussions, and product exhibitions, fully demonstrating multi-dimensional thinking and exploration of education.
Education is the permanent commitment of TAL
In the first morning of the summit, Bai Yunfeng gave a speech on the theme "Education is our permanent commitment."
In the speech, he reviewed some milestones that have influenced at least one generation of Chinese students, including the resumption of college entrance examinations in 1977, the initiation of Project Hope in 1989, and the enlargement of the college enrollment scale in 1999. Bai believes that the evolving needs of 1.3 billion Chinese people are the primary driving force for scholastic progress. The basic education in China has transformed from teaching-focused to character-building-focused and future-oriented. The goal of education is to grow the children into caring and trustworthy citizens with integrity, and help them obtain the abilities that will bring a lifetime of happiness. The evolving outlook of Chinese families is the ultimate driving force behind educational innovation.
When speaking of education technology, Bai introduced that TAL has been studying the science of learning since its establishment with the goal of realizing personalized teaching and equal access to education, and equipping students with a scientific learning approach. TAL now has 5,000 employees working in such areas as products, technology and teaching method research. It invests over 1 billion yuan in science and technology and R&D every year, and has set up joint labs with six top universities worldwide.
Bai also talked about TAL's involvement in public welfare. The "Same Class", TAL's project supporting rural schools, has done 181,944 hours of voluntary work, covered nearly 50,000 kilometers and offered help to 38 schools in 11 provinces. TAL is also actively engaged in programs for inclusive education and poverty alleviation that have reached such areas as Jimunai in Xinjiang, Xiong'an New Area in Hebei, Foping in Shaanxi, Wangmo in Guizhou and Daliangshan in Sichuan.
Bai concluded his speech with remarks about Go, the Chinese game of Weiqi. He said, "In the game of Weiqi, every game piece is equal. Similarly, every child is unique, and each one of them deserves respect. Our understanding of the world is very limited, but we will never cease the exploration for the education's future. "
TAL products at GES
As a grand event for the education tech industry, GES set up an exhibition area to showcase accomplishments on that front.
"Hello!" "Yes?" "Where are you from?" "I come from robot planet." At the TAL Pavilion, a robot that can talk with children in English attracted the attention of many. This is a smart robot jointly developed by First Leap, an English learning platform of TAL and ROOBO, the AI solution provider. As introduced by the staff, the robot can choose suitable learning materials based on the assessment of the children's language level and send the AI oral English taught by a foreign teacher, the AI interactive class by a foreign teacher, online reading materials, original English songs and animations. With abundant content and smart interactions, and supported by technologies such as big data capability graph analysis and the algorithm, it is a 24/7 good learning partner for children.
Professor Cheng Fangping at the School of Education, Renmin University of China, has shown strong interest in the teaching aids exhibited by MOBBY under TAL. The music box made by students with teaching aids under the guidance of the teacher was displayed at the exhibition. As the motor and the gear drove the stick to beat the keys in rhythm, the melody "Twinkle, Twinkle Little Star" was played. By making a music box like this, children can have hands on DIY experience and better understand the science of how levers and gears work. Prof. Cheng believes this kind of education represents advanced education philosophy. He also suggested that as an excellent education technology company in China, TAL can integrate Chinese elements such as the nine interlocked rings and Luban Lock (Six-Piece Burr), to help children appreciate traditional Chinese culture while learning.
TAL online-school products "OCR Smart Homework Correction App" and "AI One-on-One Teacher", the signature products at the World Internet Conference in Wuzhen, were exhibited at GES, too. The "OCR Smart Homework Correction App" can efficiently recognize a child's handwriting based on OCR technology and make immediate corrections. The "AI One-on-One Teacher" uses AI technologies such as imbedded facial expression recognition, voice recognition and assessment, to let children be fully immersed in an all-English environment so that they can practice oral English and listening anytime and anywhere they want. These two high-tech products can effectively meet the individualized learning needs of children.
Participating in multiple sections to discuss future education with industrial peers
On the first day of the summit, besides the speech by Bai Yunfeng, Wu Ying, TAL's President for Quality Education Department moderated the roundtable with the theme of "Exploration: current and forthcoming education" where participants exchanged views on that topic. Chen Dinghong, TAL Chief Investment Officer for US, and famous tennis player Andre Agassi also discussed the sports spirit and character building on the theme of "Opportunity comes from education." TAL vice president for Smart Education Group, Wang Luze, moderated the roundtable themed "Public education vs. private education, how can they complement each other?" and talked about integrated development of public and personal education with attending educators.
This session of GES will last for three days. In the following days, TAL co-founder and COO Liu Yachaowill get on the stage with Apple's co-founder Steve Wozniak to discuss how technology and humanity can create new energy through synergy centering on the theme "Education and technology: future symbiosis". Bai Yunfeng will also attend the China-Israel Special Sub-Forum on Education Cooperation to share the thoughts and exploration of TAL on globalization. In addition, head of relevant business lines of TAL will participate in several sub forums to engage in the discussion about the future of education with the rest of the industry.
Under new circumstances with technological innovation, industrial integration and supportive policies, education, one of the most innovative sectors, is releasing huge energy as a growth driver. Chinese education is also transforming and upgrading. TAL has also reinvented itself this year and is unremittingly exploring the nature of education and setting sail again on the new voyage of education development towards the goal of becoming a respected educational institution.
GIIS Chinchwad Amongst 0.1% Schools in India to Receive Cambridge Affiliation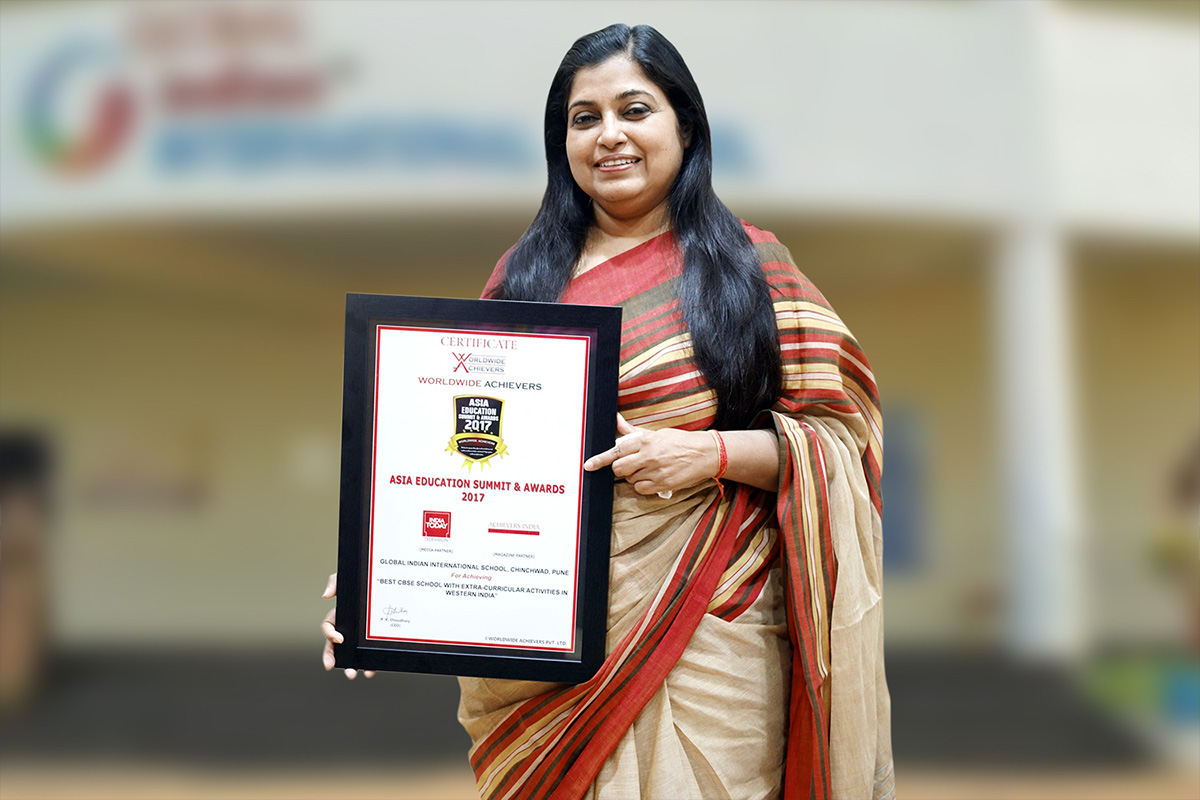 Reading Time:
2
minutes
GIIS now becomes a part of select 400 Cambridge schools with this affiliation nationwide and a part of 10,000 Cambridge schools in 160 countries across the globe
Global Indian International School (GIIS), Chinchwad recently recognised as 'Future 50 Schools Shaping Success in the country' is a leading chain of schools known for its quality education and academic excellence. GIIS Chinchwad's announces their affiliation to the Cambridge Assessment International Education Board. The School proudly joins the Cambridge community of 0.1% out of 3,39,000 private schools in India. GIIS Chinchwad offers a distinctive range of world-class educational facilities for the holistic development of students in curricular and co-curricular studies. Under the leadership of Dr. Amrita Vohra, Principal, GIIS Chinchwad, the school is set to discover new skylines and cater to the students from Grade 1 to Grade 12.
The Cambridge curriculum at GIIS is based on the fundamental ethos of creating learners who accept challenges with the confidence of a critical thinker. The Cambridge International opens itself to a global mind-set which transcends boundaries drawn by political lines where students take up collaborative projects across borders as part of their core syllabus.
It also prepares students whose first language is not English to competently and confidently function as an English language user which is the principal language of international exchange and business. As a consequence, Cambridge programs are recognized all over the world for preparing students for their higher education, careers and forthcoming lives.
Expressing her thoughts Dr. Amrita Vohra, Principal, GIIS Chinchwad, said, "We are very glad toannounce our association with Cambridge Boardwhich will take the school to newer horizons. This association will address the increasing demand for educational institutionstoimpart quality education with a wider outreach. There are about 10,000 Cambridge schools across 160 countries and it gives us immense pride to be a part of this league. A unique focus that the board emphasizes is the development of knowledge base of students rather than their marks. Our assessments are designed in a way that evaluates students' oral and problem-solving skills, in addition to the written examinations. GIIS-Cambridge curriculum will provide programs, resources and events that will help students prepare best for their future livesas global citizens."
Some extracurricular activities added to the curriculum are martial arts, chess, contemporary dance, music/singing, sports, yoga, art, speech and drama. Professionals and industry experts across these diverse activities will be imparting their valuable insights and expertise in these areas.
Global Indian International School (GIIS) Chinchwad, a CBSE-based ISO certified institute is a part of Global Schools Foundation. In their early achievements, the school has also been ranked as the second best school in Pune City by the Education World India Ranking 2017 in the Day Coed category. The school is a proud recipient of the prestigious International School Award bestowed upon by the British Council, UK. The school has also been awarded by the India Today Group for excellence in CBSE education, Pune and also by the Worldwide Archivers Group for Best school in Western India for Extracurricular activities.
MUSE Global Launches International Franchise Opportunity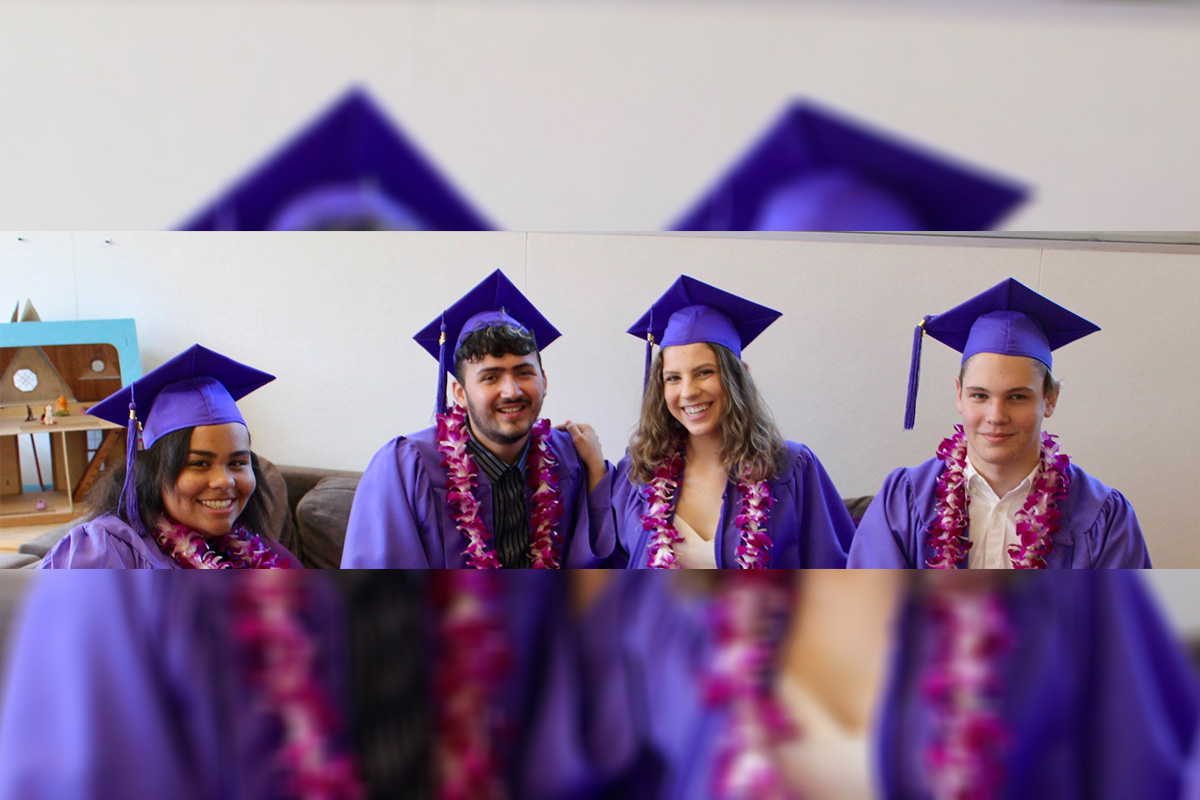 Reading Time:
2
minutes
MUSE Global, a leader in innovative early childhood education, announced today it is now offering franchise opportunities throughout the United Statesand internationally. The Southern California-based schools, founded by James Cameron, Suzy Amis Cameron, and Rebecca Amis, provide effective, passion-based learning on sustainable campuses, instilling values of self-efficacy and respect for one another and the planet.
"MUSE began because I wanted a genuine educational experience for my children that nurtured their passions and truly engaged their curiosities," said Suzy Amis Cameron, cofounder of MUSE Global. "With my sister Rebecca's help, we have been able to cultivate and deliver a truly unique experience that focuses on the child, the community and the planet. We've always dreamed of offering this amazing program to children around the world, and now we can through our franchise opportunities."
The MUSE program is a passion-based learning model that enhances communication and interconnection among students ages 2.3 through kindergarten. MUSE understands that children have varied learning habits and communication styles and that traditional learning programs can often overlook some of these intricacies. It also places a priority on sustainability as a core value, providing 100 percent organic, plant-based lunch programs.
Educators and prospective business owners around the world who invest in MUSE have the opportunity to expand this innovative learning experience and make it available to children in their communities. A MUSE School franchise, dedicated to helping children explore their passions while learning core academics, offers many specialist educational programs such as Seed-to-Table, Maker Space and World Languages.
"One of the five pillars of our communication model is to create equity across children with various personality types, interests and passions," said Rebecca Amis, cofounder and chief innovation officer of MUSE Global. "As an educator, it's inspiring for me to motivate and communicate with students in alignment with their identified personalities. Now as the MUSE family grows, we'll be able to impact even more children around the world and create positive change for our communities – and the planet – through meaningful and engaging education."
For more information about franchise opportunities or enrollment a MUSE Global School, please visit https://www.museglobal.org/
Confucius Institute Headquarters/Hanban signs strategic MOU with Sichuan Provincial Department of Culture and Tourism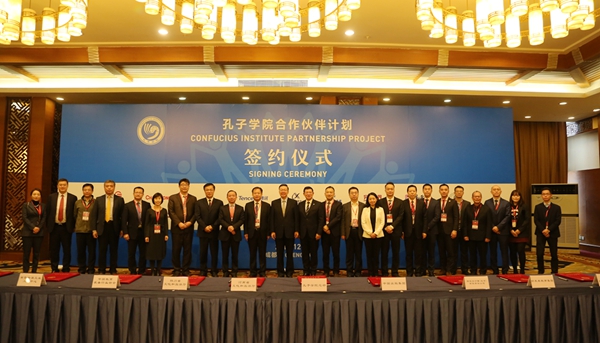 Reading Time:
2
minutes
On December 5, Confucius Institute Headquarters/Hanban launched the "Confucius Institute Partnership Project" during the 13th Confucius Institute Conference held in Chengdu. As one of the partners of the project, the Sichuan Provincial Department of Culture and Tourism signed a strategic Memorandum of Understanding (MOU) with Confucius Institute Headquarters/Hanban and hosted the launch ceremony for the Project.
The cooperation is aimed at heightening the importance of the role of the global Confucius Institute platform, promoting the virtues of Chinese culture, introducing the world to the charismatic qualities of China and of Sichuan Province through cultural tourism activities, and stimulate innovation to drive the development of Sichuan's cultural tourism industry.
According to the MOU, the two sides will jointly organize cultural exchanges and collaborations involving language, culture and tourism between China and other countries. Confucius Institute Headquarters/Hanban will assist the Sichuan Provincial Department of Culture and Tourism in setting up information desks at Confucius Institutes and Overseas Chinese Test Centers around the world in a move to promote Sichuan Province's cultural tourism destinations, organize promotional events for Sichuan's cultural tourism industry in certain countries according to actual needs as well as invite directors, teachers and students of Confucius Institutes to Sichuan to assist in research into cultural tourism.
The Sichuan Provincial Department of Culture and Tourism plans to develop textbooks and courses on Bashu culture (the predominant culture in Sichuan Province), according to the needs of Confucius Institutes, and promote their use in Confucius Institutes around the world following approval. At the same time, the Department will approach local governments, businesses and social organizations across Sichuan province to raise funds for the building of more Confucius Institutes through voluntary donations and other forms of support. With the consent of Confucius Institute Headquarters/Hanban, the Department may use the Confucius Institute platform to launch international marketing campaigns.
This Memorandum of Understanding is valid for 3 years.
SOURCE Sichuan Provincial Department of Culture and Tourism