The Coolest Strip in Canada – Queen Street West Launches New Brand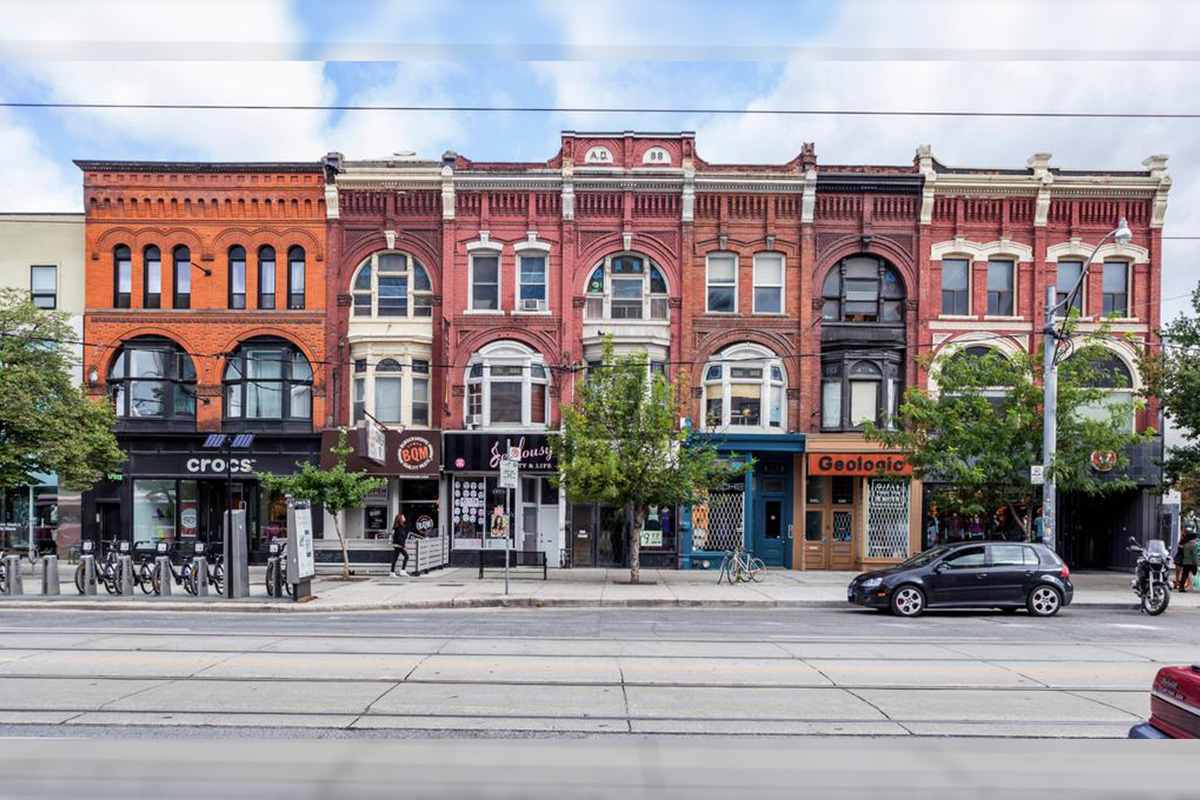 Reading Time:
2
minutes
For decades Queen Street West has been one of Toronto's trendiest neighbourhoods. To bring this reputation into 2019, the Queen Street West BIA has rebranded, with a new logo, a new website, an improved online presence, and exciting new events and partnerships set to begin early next year.
This change has been undertaken with the guidance of Ireland+Hall Communications Inc., the agency of record for the BIA, alongside branding experts Orange Bazooka and brand creators A Nerd's World.
"As we have been partnered with the Queen West BIA for some time now, we have become extremely familiar with the chic image they have cultivated. Together we felt there was an opportunity to create something that highlights the energy and vibrancy of Queen West," said Morris Guido and Rob Worling, Managing Partners for Orange Bazooka.
Since the 1980s, Queen Street West has been known for its unique mix of local shops, clubs, and restaurants. It houses countless significant landmarks in the Toronto arts scene, including the Ontario College of Art and Design, the MuchMusic building, and the Horseshoe Tavern. Queen West has recently expanded to include major global brands such as Zara, H&M, American Eagle, Asics, and the upcoming MEC flagship building, while still providing an inclusive space to host the boutique-sized specialty stores they are known for.
Queen Street West is updating its brand to appeal to a more digitally-focused society while still retaining its original charm. The brand reconstruction consists of a new, contemporary logo and an updated online and social media presence which includes a modernized website www.queenstreetwest.ca set to launch in mid to late December 2018.
"It is very exciting to work with such a popular and well-known neighbourhood. We were able to combine their image with our expertise in the digital world to create elements that reflect what Queen West is famous for," said Orlando Ismael, Project Manager for A Nerd's World.
Queen Street West had an amazing 2018 with several well-received signature events including Drag On Queen during Toronto Pride and Out of Site during Nuit Blanche. Keeping the momentum going into next year, Queen West will be running exciting new signature events along with past favourites to once again set the standard for trendy neighbourhoods in Toronto.
"Our goal was to create an image of Queen West that matches people's thoughts and perceptions. The teams at Ireland+Hall, Orange Bazooka and A Nerd's World have done amazing work and completely captured the aesthetic and energy of Queen Street West," said Shamez Amlani, Chair of the Queen West BIA.
Algorithmic Justice League launches new campaign to prevent facial recognition software industry from selling or buying tech that can be weaponized
Reading Time:
3
minutes
English police stopped a black man in London last July after facial recognition software misidentified him. Police demanded the man's ID, emptied his pockets and searched him in front of a crowd of onlookers. The man hadn't committed a crime and wasn't suspected of any.
Get ready for that public humiliation or worse to happen here. Police departments, airports, schools, businesses and other entities across the United States and around the world are using facial analysis software to identify suspects, track movement and activities, take attendance and advertise products.
But Joy Buolamwini has a plan to preclude people from being stopped and frisked or killed because of faulty software. The founder of the Algorithmic Justice League, and an AI researcher at MIT, aims to prevent facial analysis technology from leading to collateral damage.
"Computer vision uses machine-learning techniques to do facial analysis," says Buolamwini, named to the recent Bloomberg 50 list for her 2018 accomplishments. "You create a training set with examples of faces. However, if the training sets aren't diverse, any face that deviates too much from the established norm will be harder to detect, identify, or classify for attributes like age. With the errors, biases and lack of oversight, companies should have more accountability."
Accountability means that artificial intelligence (AI) vendors and clients commit to not allow the technology to be used for lethal targeting or other abuse, and continually monitor AI for racial, gender, and other harmful bias. In her New York Times op-ed on the dangers of facial analysis technology and during Federal Trade Commission hearings on AI, Buolamwini called for federal regulations.
Now, she is urging public and private organizations including NEC, IBM, Microsoft, Google, Facebook Amazon, Megvii, and Axon to sign the Safe Face Pledge. Three producers of facial analysis software, Robbie.AI, Yoti and Simprints, already have confirmed that they will sign the Safe Face Pledge. The pledge specifically requires them to:
Show Value for Human Life, Dignity, and Rights
Do not contribute to applications that risk human life
Do not facilitate secret and discriminatory government surveillance
Mitigate law enforcement abuse
Ensure your rules are being followed
Address Harmful Bias
Implement internal bias evaluation processes and support independent evaluation
Submit models on the market for benchmark evaluation where available
Facilitate Transparency
Increase public awareness of facial analysis technology use
Enable external analysis of facial analysis technology on the market
Embed Safe Face Pledge into Business Practices
Modify legal documents to reflect value for human life, dignity, and rights
Engage with stakeholders
Provide details of Safe Face Pledge implementation
"Audits of facial analysis systems show the technology is better at reading male faces than female faces, and more accurately classifies lighter faces than darker faces," says Buolamwini. "My research at MIT which audited IBM, Microsoft, and Megvii showed error rates as high as 35 percent for classifying dark skinned women."
In July, the ACLU tested Amazon's facial analysis software, Rekognition, using photos of every member of the House and Senate. The software incorrectly matched 28 members of Congress, identifying them as other people who have been arrested for a crime. The false matches included Republicans and Democrats of all ages, but were disproportionately people of color. In addition to members of Congress, Rekognition has even been shown to misclassify Oprah Winfrey.
Amazon currently is selling Rekognition to police departments.
On board with the project is the Center on Privacy & Technology at Georgetown Law, a think tank that researches government use of facial recognition technology and its disparate impact on racial and ethnic minorities. "We study police use of face recognition, and all too often we find that this technology is being used with little or no accountability, oversight, and transparency. In many instances the vendors themselves are the best situated to know who is using automated facial analysis tools, for what purposes—and to anticipate and prevent uses that are harmful or irresponsible," says Laura Moy, executive director of the Center. "We're pleased that with this pledge, vendors are publicly recognizing that they have an opportunity—and a responsibility—to do the right thing here." The Center's 2016 report, The Perpetual Line-Up, outlines how agencies across the country use the technology and offers policy recommendations, including model state and federal legislation.
Among other civil liberties groups and advocates supporting Buolamwini's effort is Data4BlackLives, a group of activists, organizers, and mathematicians committed to the mission of using data science to create concrete and measurable change in the lives of Black people, Noel Sharkey, principle spokesperson for the Campaign to Stop Killer Robots, a coalition of NGOs that is working to ban fully autonomous weapons and thereby retain human control over the use of force, and PolicyLink, a national research and action institute advancing racial and economic equity.
"Research shows facial analysis technology is susceptible to bias and even if accurate can be used in ways that breach civil liberties. Without bans on harmful use cases, regulation, and public oversight, this technology can be readily weaponized, employed in secret government surveillance, and abused in law enforcement," warns Buolamwini.
Visit www.safefacepledge.org to read more about the project, and www.ajlunited.org to learn more about the Algorithmic Justice League's research into the social impact of artificial intelligence.
SOURCE Algorithmic Justice League
Google's Second Failure to Protect Data Security on Its Social Network Shows Need for California Privacy Law, Consumer Watchdog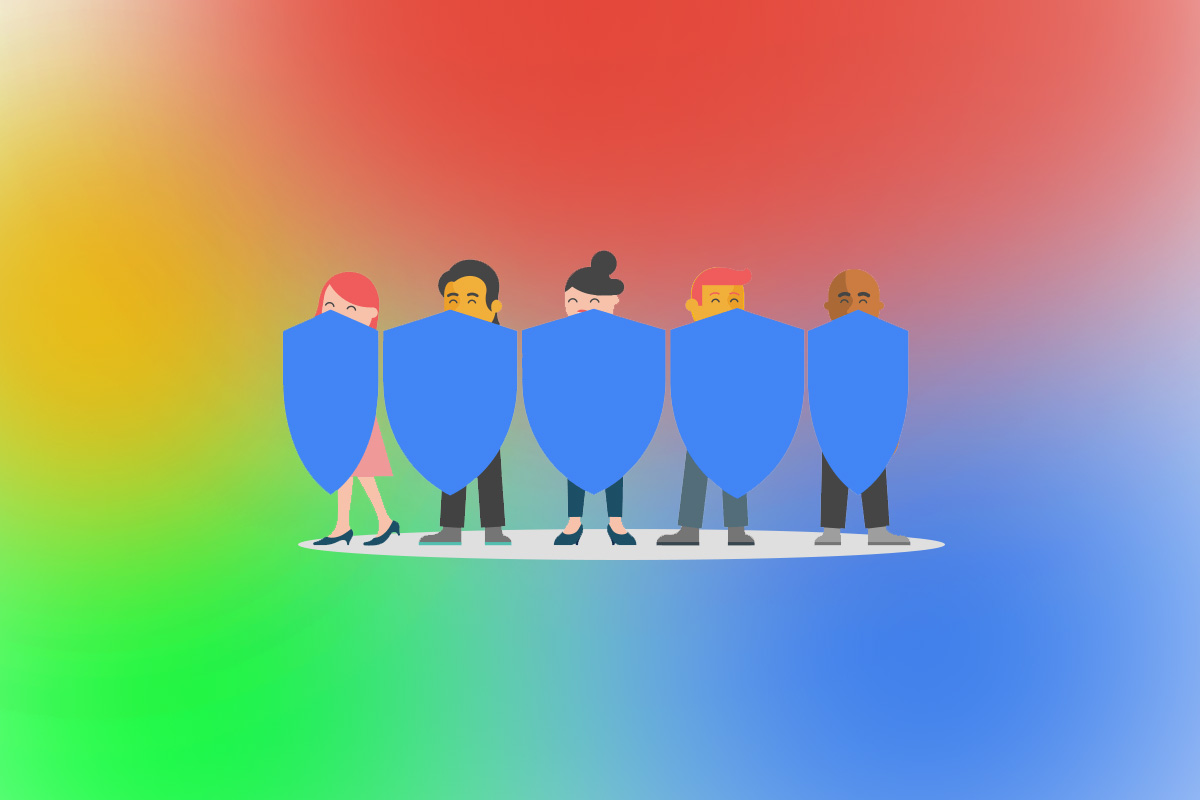 Reading Time:
2
minutes
Google's revelation today that its social network Google+ suffered a second major security lapse in less than a year makes clear the Internet giant cannot be trusted to police its own platforms and underscores the need for strong laws like the California Consumer Privacy Act, Consumer Watchdog said today.
If the law were in effect, the California Consumer Privacy Act would hold Google responsible and the company would face fines if its users' data was taken because it was mishandled by Google. Victims would also be able to sue Google under the law, which goes into effect in 2020.
"Google's latest failure to adequately protect users' information shows the company doesn't care about consumer privacy and cannot be trusted to protect our data," said John M. Simpson, Consumer Watchdog's Privacy and Technology Project Director. "We need tough laws, including the right for consumers to take an internet company to court when they put our data at risk. The California Consumer Privacy Act created that protection, and lawmakers should protect it from attacks by companies like Google who want federal laws to overturn it."
Businesses are already working to weaken the California law. California Legislators must resist those efforts, Consumer Watchdog said. At the federal level, Congress should not bow to pressure by business and tech companies to enact a weak national law to preempt stronger state protections, Consumer Watchdog said.
The California Consumer Protection Act is the strongest privacy law in the nation. It would, for instance, allow a private right of action – though with some limits — in data breach cases. No such right currently exists. The law ensures:
The right of Californians to know what personal information is being collected about them.
The right of Californians to know whether their personal information is sold or disclosed and to whom.
The right of Californians to say no to the sale of personal information.
The right of Californians to access their personal information.
The right of Californians to equal service and price, even if they exercise their privacy rights.
Currently, the California attorney general is drafting regulations to implement the California Consumer Privacy Act.
Google discovered a security bug in Google+ in March that affected 500,000 users, but kept the failure secret until October. The latest security failure occurred in November and could affect 52 million users, Google said.
Google announced plans to shut Google+ down next August because of the first incident. The company now says it will close the service in April, five months before it had originally planned.
Dark Cloud to Offer Replacement for Adult Tumblr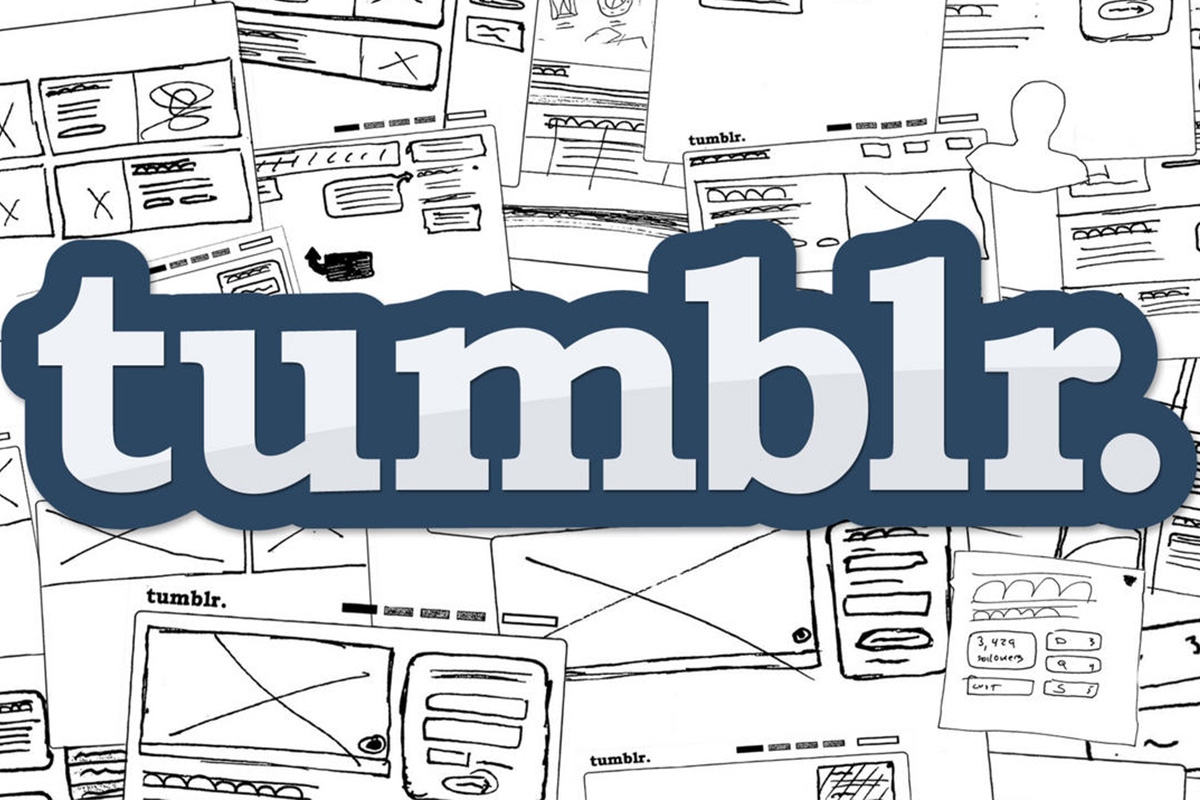 Reading Time:
1
minute
Plans to offer Tumblr profile converter to Dark Cloud profile
Dark Cloud, an alternative media platform, announces it is launching a set of tools allowing Tumblr users to export their existing Tumblr content and rescue all of the data. The service will allow for a seamless transition of content between the old Tumblr site and the new Dark Cloud service. The key component is a direct converter that allows users to plug in their Tumblr URL and Dark Cloud does the rest. The converter will take an existing Tumblr account and import it into a Dark Cloud profile which will have similar functionality to the existing platform.
Greg Ninke, Head of I.T. for Dark Cloud stated, "We are big believers in freedom of speech and freedom of expression. While we respect Tumblr's decision to eliminate all adult content from their platform, we are happy to step in and provide that market segment with a high quality alternative."
For more information, visit www.DarkCloud.com/notumblr
About Dark Cloud
The Dark Cloud Media Platform is a collection of software applications designed for the modern web. The key components of the platform include:
A digital storefront where content creators can sell their media direct to consumers
A Content Management System allowing adult content creators to have a top-quality website running inside their own domain name.
A live streaming and web cam platform optimized for use on mobile
An interactive gaming platform integrated with live cams to provide a more engaging experience to live cam models.
A Desktop Media Manager that allows users to organize, develop and manage their personal media. They can encrypt and backup their media as well as browse the internet with more anonymity than Incognito Mode in Google Chrome.