TuneIn Releases Top Moments in Sports, Music, News, and Podcasts from 2018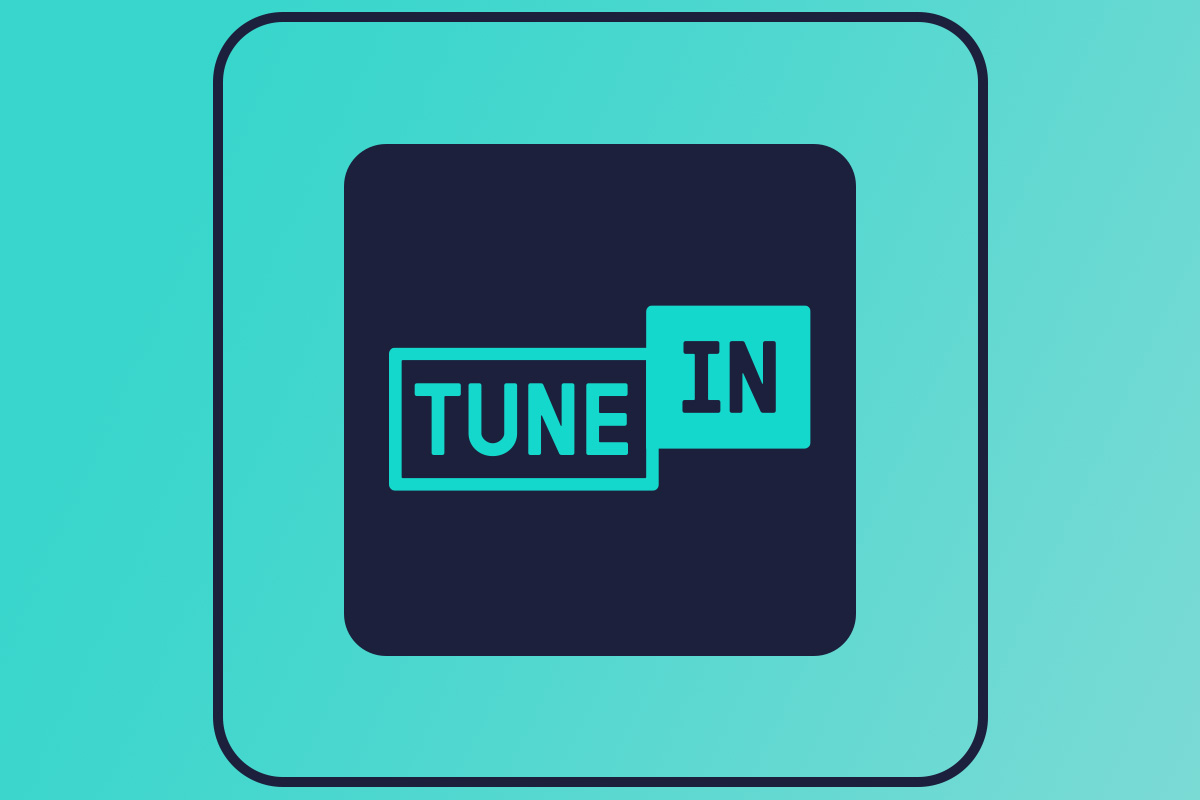 Reading Time:
2
minutes
Kavanaugh Drove More Listeners Than Midterm Elections, Arkansas Razorbacks Topped College Sports Stations, and Bebe Rexha's "Meant To Be" Was On High Rotation
TuneIn, Inc., the leading global live audio streaming service, today released the top moments of 2018 from across sports, news, podcasts and music along with a few key recommendations on what to listen for in 2019.
"2018 was truly a year of big listener moments across sports, music, news, and podcasts," said John Donham, Chief Executive Officer at TuneIn. "As a conduit to telling stories through audio, we are thrilled to share for the first time ever our year in review of those key moments in pop culture as we continue to provide our 75 million listeners with all the content they crave in one place."
Based on unique listeners and listening hours in the United States on TuneIn from January 1, 2018 to November 8, 2018, top moments for the year include:
Top 5 Live News Moments
Brett Kavanaugh – Christine Blasey Ford Testimony on September 27, 2018
Jeff Flake calls for FBI probe before the Brett Kavanaugh Senate Judiciary Committee vote on September 28, 2018
US Midterm Election Day on November 6, 2018
Michael Cohen claims President Trump told him to break the law the day after he and Paul Manafort pled guilty on August 22, 2018
Facebook's Mark Zuckerberg testifies before US Senate on April 10, 2018
Top 5 News Podcasts
The Daily
Up First
Pod Save America
The Ben Shapiro Show
CNN News Briefing
Top 10 Songs Most Played
Meant To Be (Bebe Rexha ft. Florida Georgia Line)
Tequila (Dan + Shay)
Big Bank (YG ft. 2 Chainz, Big Sean, and Nicki Minaj)
Yes Indeed (Lil Baby and Drake)
God's Plan (Drake)
Fiebre (Ricky Martin ft. Wisin and Yandel)
Criminal (Natti Natasha)
Friends (Marshmello and Anne Marie)
Never Be The Same (Camila Cabello)
When The Curtain Falls (Greta Van Fleet)
Top College Stations
Arkansas Razorbacks
Auburn Tigers
Nebraska Cornhuskers
Georgia Bulldogs
Michigan Wolverines
Top 5 Sports Podcasts
Bill Burr's Monday Morning Podcast
The Bill Simmons Podcast
Skip and Shannon: Undisputed
Jorge Ramos y Su Banda
Pardon My Take
The content curation team at TuneIn also provided some top picks for listeners to check out going into the new year:
Binge-worthy Podcasts
Dr. Death
Dead Air
The Wilderness
The City
Gladiator: Aaron Hernandez
New Year, New Pods
The Nostalgia Mixtape
The Cut on Tuesdays
What Next
Rookie Artist of the Year
10 Songs Not To Miss
Grinding All My Life (Nipsey Hussle)
One Kiss (Calvin Harris and Dua Lipa)
Remind Me To Forget (Kygo and Miguel)
Broken (lovelytheband)
1950 (King Princess)
Drunk In LA (Beach House)
Four Out Of Five(Arctic Monkeys)
you should see me in a crown (Billie Eilish)
Psycho (Post Malone featuring Ty Dolla $ign)
The Middle (Zedd, Maren Morris, and Grey)
To get started listening to your favorite news, music, sports and podcasts on TuneIn, visit www.tunein.com and for live games for all NFL, MLB, NBA and NHL teams, commercial free music and no display ads, try TuneIn Premium free for 30 days here.
Excitech to Deliver Common Data Environment to Heathrow Airport Limited
Reading Time:
2
minutes
Excitech, the UK leader in technology and services for the construction sector, has been awarded a 7-year framework agreement to lead a consortium comprising GroupBC and Autodesk technologies to deliver Heathrow Airport Limited's chosen Common Data Environment (CDE) solution.
The CDE is at the heart of Heathrow's Information Management strategy.  It will be its primary common information repository and allow for specific controls to be put in place to share information in a controlled manner with suppliers and across Heathrow Departments. It will provide world-class information and asset management in line with emerging industry-standards, ensuring the efficient whole-life management of Heathrow's critical assets.
David Hughes, Excitech's managing director said, "Having worked on the Terminal 5 construction project we are excited to be involved in this latest strategic project at Heathrow.  The Autodesk and GroupBC technologies being deployed are market-leading and will enable Heathrow to trust the data they hold and have the confidence to make decisions based on 'one version of the truth."
The project is already underway and is expected to be complete by December 2020.  It will see the deployment of Autodesk's BIM 360 visualisation and design tools integrated and underpinned with management and governance from GroupBC's Enterprise CDE.
Jo Ellman Brown, PMO Director at Heathrow said, "We are aiming to be the first airport operator in the world who can leverage value from our digital assets, allowing our people to work in a safe environment, design and plan in a collaborative way, and operate a fully integrated asset system.  With a long-established relationship with Excitech, we're delighted they were the successful bidder on this project.  We anticipate that the solution they have proposed will significantly improve the management of our critical assets."
As well as enabling Heathrow to have accurate and up to date information readily available in the CDE, the new solution will result in fewer surveys and reduced costs as a result of earlier and greater collaboration across all parties.  In addition, maintenance costs will reduce through better, earlier clash detection and more accurate maintenance information being readily available.
Polystar's Enhanced 5G Core Network Testing Capabilities Help CSPS on Road to Commercial Deployment
Reading Time:
2
minutes
Polystar, a leading supplier of Customer Experience Management, Network Monitoring and test solutions for the telecom industry today announced that Solver, its advanced virtual test solution for mobile networks, has been enhanced with support for the N2 interface, allowing end-to-end testing of the new 5G core network. This strengthens Solver's current 5G test capabilities, such as support for testing 5G SBA and virtualised CUPS architectures.
Ensuring that the first 5G networks are delivered on time, on budget, and, crucially, with the correct functionality is a complex process. To meet these challenges and to ensure that networks perform as expected requires rigorous testing. Polystar's award-winning Solver solution has been enhanced with new 5G features that enable mobile network operators to validate 5G performance as part of their release and deployment schedules. It is already in action, testing key functionality in new 5G deployments.
The first step in testing such deployments is to validate 5G core functionality. Specifically, mobile network operators and their equipment vendors must test the N2 interface, which connects the access node (NG-RAN gNodeB) and the Access and Mobility Management Function (AMF) in the core. This is the primary path for the transmission of signalling, connection, contextual and other information from the RAN to the core. Solver is used to generate test messages across the N2 interface, validating connectivity and the correct flow of information.
"This is an important milestone along the road to commercial availability of 5G networks and a pioneering step for Solver," commented Thomas Nilsson, CTO of Polystar. "Solver is helping mobile network operators prove the operational effectiveness of their 5G investments, ensuring that they meet challenging performance and launch demands."
The next step is to test voice and data services from the 5G-NR RAN to demonstrate that live users can access the full capabilities offered by 5G. Polystar's Solver solution is already equipped with the necessary adaptations for 5G and will play a key role in this and other deployments.
"At Mobile World Congress, we'll hear a great deal about new 5G deployments," adds Mr Nilsson. "The success of these will depend on their full verification and validation. Solver provides these capabilities and is a key asset for mobile network operators as they seek to capitalise on their 5G investments."
SOURCE Polystar
Nielsen Launches SMARTSTORE in Hong Kong
Reading Time:
2
minutes
Nielsen has added a new product solution to their Shopper toolkit – a creative and unique solution for retailers and manufacturers globally, helping them get closer to shopper behaviour at the moment of truth and uncover What's Next.
The solution helps retailers measure, evaluate and optimise a range of retail concepts on sales and profit, based on how target shoppers react at the moment of truth, in any store format. It helps measure the effectiveness of Point of Sale Merchandise (POSM) based on what shoppers "See, Think and Do".
SMARTSTORE is designed to radically transform how the industry conducts shopper research today by creating a remarkably realistic and immersive simulation of a 3D, 360 total store environment. Testing in a virtual environment eliminates the unnecessary risk of trial-and-error execution because things can be perfected thus providing retailers with cost, time and flexibility.
Sue Temple, VP Global Product Development, Nielsen Consumer Insights Division says, "This solution has been put together using the latest virtual reality technology available and adapting it to create a unique, fully immersive shopper research and merchandising solution.  We have partnered with our clients through our SMARTSTORE development process in pilot projects over the last several months to make sure it meets their needs as we bring SMARTSTORE to life. We have launched it in 12 markets in 2018 and are excited with today's launch and hope this would drive greater insights into shopper behaviours at the moment of truth and build collaborative partnership between retailers and manufacturers in Hong Kong."
SMARTSTORE builds a live environment, creating multiple scenarios helping in comprehensive analytics of shopper experience (track shopper head, eye and feet movements, 3D heat maps, etc). This also drives affordable research costs for retailers through the "Attention, Appeal, Action" framework thus building confidence in commercial results and measurable ROI on research investment.
"The challenging market environment has spurred changes to consumer shopping mindset and behavior. With shoppers spending more rationally, in-store execution and shopper activation take center stage. It is essential that manufacturers and brand owners understand the behavior and priorities of in-store shoppers in order to lure them with the right offerings," said Michael Lee, Managing Director, Nielsen Hong Kong & Macau. "The introduction of SMARTSTORE is a testimony to our innovation capabilities, a cutting-edge solution that enables our clients to project results close to the reality and make the right preparations to win over the market shares. We are very pleased to launch SMARTSTORE, one of our continuous commitments and investments, to kick off Nielsen Hong Kong's 50th anniversary celebration."
SOURCE Nielsen