CommonBond Acquires NextGenVest to Fuel Expansion and Provide AI-Powered Financial Advice to Generation Z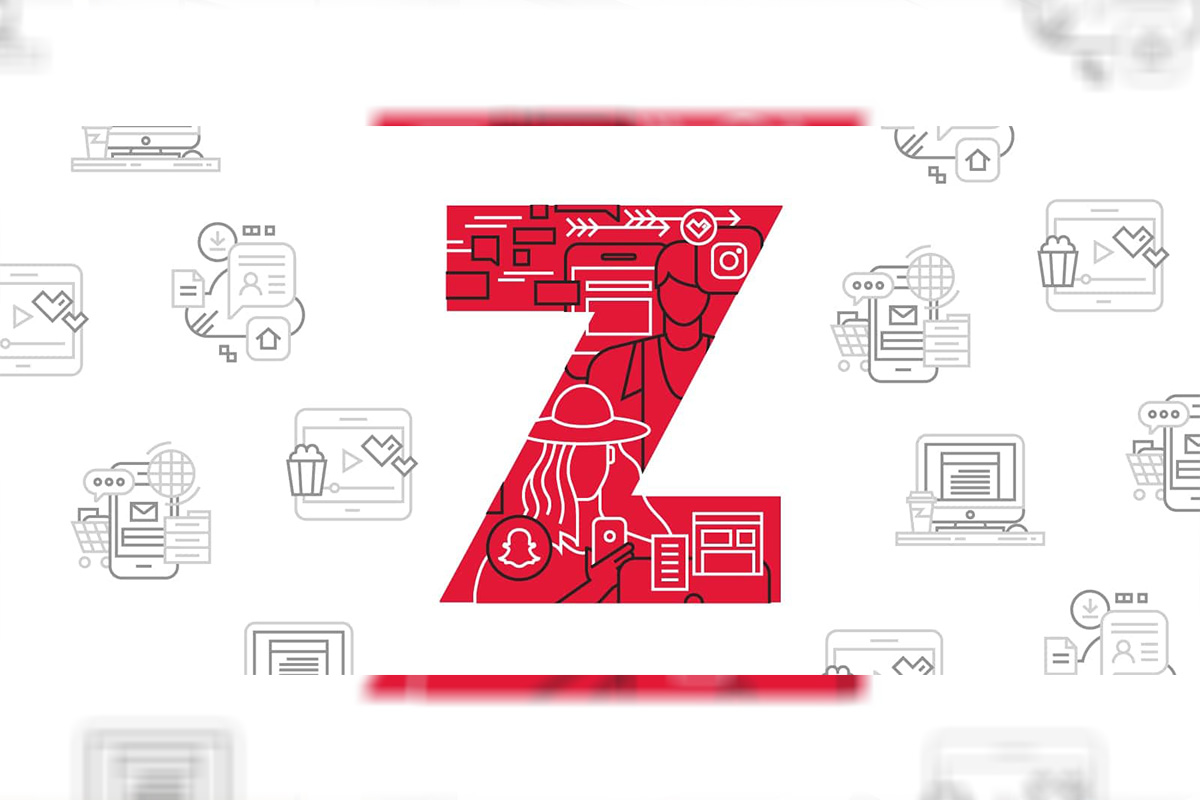 Reading Time:
3
minutes
CommonBond, a leading fintech company that lowers the cost of education through data and technology, today announced the acquisition of NextGenVest, a pioneer in helping Generation Z make the best financial decisions from high school, through college, and beyond. CommonBond's best-in-class digital lending technology and student loan benefits for millennials, combined with NextGenVest's AI-powered financial platform for Generation Z, bring together a powerful blend of products, technology, and value for an ever-growing group of consumers as they start their financial lives.
"Paying for college can be complex and stressful, and that stress follows most people well past graduation – but it doesn't have to," said David Klein, CEO and co-founder of CommonBond. "NextGenVest allows us to continue delivering the transparency, affordability, and simplicity we're known for, to the next generation of financial consumers, on the back of differentiated AI technology. With this acquisition, CommonBond bolsters its position as the only company in the country to offer a true end-to-end relationship with young financial consumers, from high school and college to graduation and employment."
NextGenVest helps Generation Z navigate the college experience with personalized and timely advice, primarily through text messages and heavy use of AI technology. Founded in 2013, the company uses a combination of real-life "Money Mentors" and AI-powered guidance to help prepare Gen Z for college and beyond. Approximately 15 percent of college-bound seniors in New York City, Chicago, and Philadelphia use NextGenVest.
"We are truly excited to team up with CommonBond to revolutionize higher education finance – and college readiness more broadly – for millions of students," said Kelly Peeler, founder and CEO of NextGenVest and Forbes 30 Under 30 Class of 2018. "We have made it our mission at NextGenVest to improve the financial health of the next generation by leveraging AI to power human interactions, which is a mission we are excited to continue with CommonBond."
Shared values in simplifying higher education and hyper-personalization
Both CommonBond and NextGenVest share a core value in helping consumers make the best decisions regarding higher education. This starts with simplifying a massively complex and generally unguided process – from school selection to financial aid applications to cost comparisons and payment options.
"Hyper-personalization is a key part of the long-term success of delivering affordable financing," added Klein. "We know that our customers want on-demand help figuring out their best financing options, whether they're an 18-year-old getting a loan for college, a graduate pursuing refinancing options, or an employee seeking an employer benefit for making consistent on-time student loan payments."
"The ability to own the financial trust of Gen Z will be a huge differentiator in this industry," added Peeler, who joins the CommonBond team as vice president, NextGen, reporting into Klein. "This consumer has a completely different attention span, and very different ways of building brand loyalty with financial services companies, than other generations have. We are excited to continue innovating on behalf of Gen Z over the coming years."
NextGenVest employees join CommonBond's engineering and operations teams, supporting CommonBond's commitment to advanced technology and award-winning customer service.
Continued growth with meaning and distinction
This acquisition comes on the heels of rapid growth and distinguished market recognition for CommonBond.
Since early 2018, CommonBond has closed a $50 million Series D round of funding to invest more heavily in new technologies such as blockchain, secured AAA ratings from Moody's and DBRS for its securitizations, and was recognized by Fast Company as one of the world's 50 Most Innovative Companies. In October, CommonBond was recognized as one of TIME's 50 Genius Companies, for its growth, mission, and track record of innovation.
CommonBond has raised approximately $130 million in equity to date. The company's customer acquisition costs are known to be a fraction of industry peers, and the low default rate of its loan portfolios continues to be best-in-class. The company has been profitable for three of the last six quarters.
With this acquisition, CommonBond now serves over 100,000 customers nationwide.
Singapore consortium of investors acquire controlling majority stake in leading global crypto exchange ABCC
Reading Time:
2
minutes
Singapore-based ABCC Exchange announced today that a consortium of investors, led by its co-founder Calvin Cheng, and Singaporean investor Eric Cheng, has acquired a controlling majority stake in the company.
ABCC Exchange, headquartered in Singapore, has offices in Malta and Gibraltar, and was for the most part of the second half of 2018, one of the top 10 exchanges in the world by volume. Today, the exchange has a daily trading volume of US$35 million with communities in 12 different languages. It also recently entered a partnership with TRON, being the first crypto exchange in the world to list tokens based on the TRC10 technical standard.
Both Mr. Calvin Cheng and Mr. Eric Cheng have a significant track-record in acquiring and investing in crypto assets. Mr.Eric Cheng became the first foreigner to own a 100% stake in a Japanese FSA-licensed Crypto trading platform in May 2018, after acquiring Japanese crypto exchange BitTrade for US$50 million. Mr. Cheng subsequently sold a majority stake in BitTrade to global crypto giant Huobi. In January 2018, Mr. Calvin Cheng spearheaded a Hong Kong-based consortium to acquire the assets of BTCC, then the world's oldest crypto exchange.
Mr. Eric Cheng said, "I am confident in the future of ABCC with its globally renowned and highly scalable platform. ABCC is well-established in the west, particularly in Europe and is one of the top 10 exchanges in the world by volume. Backed by my strategic alliances within the crypto industry together with detailed plans to scale ABCC, I strongly believe that we will be able to accelerate ABCC's growth into a world-leading platform."
Concurring with Mr. Eric Cheng, Mr. Calvin Cheng said, "I found the right partner in Eric who has demonstrated his capabilities as an international entrepreneur with a strong track record. Looking ahead, we will leverage on Eric's international network and passion for blockchain technology as we continue to expand geographically. I believe that with the right licenses in place, ABCC is in a strong position to be one of the top crypto exchanges. This is just the beginning as we look to grow ABCC into a dominant player in the crypto currency market."
Following the acquisition, ABCC will continue building its presence in Europe and South East Asia, its two primary markets. From its headquarters in Singapore, it will focus on listing high-quality projects that adhere to the regulatory environments it operates in.
SOURCE ABCC Exchange
Qloo, the Leading Artificial Intelligence Platform for Culture and Taste, Acquires TasteDive
Reading Time:
2
minutes
Qloo, the leading artificial intelligence platform for culture and taste, has acquired TasteDive, a cultural recommendation engine and social community that helps consumers seamlessly discover new things to watch, read, listen to, and play based on their unique preferences. By joining Qloo, TasteDive will be able to better serve consumers through a deeper catalogue and intelligence, as well as expand into new categories like podcasts and dining. Qloo will benefit from expanded global reach and from TasteDive's API ecosystem which further powers taste personalization.
"Consumer tastes are increasingly fragmented as there's more to watch, read, listen to and buy than ever, and more ways to do it – people are overwhelmed by choice. TasteDive is the most elegant solution I've seen for navigating all that choice and getting truly great recommendations," said Alex Elias, Founder and CEO of Qloo. "TasteDive does for millions of individuals what Qloo has been doing for brands for years – using AI to make better decisions about culture and taste."
TasteDive helps consumers discover their taste across broad categories of entertainment choices by identifying, matching and making personalized recommendations based on their interests across authors, books, games, music, movies, TV shows and podcasts. Users get on-spot recommendations based on what they like, while registered users are provided with additional features, such as sharing a taste profile, receiving personalized recommendations, and taking part in a global community of like-minded users who can exchange opinions on their favorite items and follow other users' activities.
More than 4.5 million users around the world are actively curating their tastes using TasteDive. More than 6.8 billion recommendations on culture and taste have been provided since the company's founding.
"Our community is growing quickly, and we want to bring our global base the most accurate predictions and strongest network to help them discover and engage," said Andrei Oghina, co-founder of TasteDive. "We could not think of a better fit to help us deliver on this mission than Qloo. Qloo's longstanding commitment to privacy-by-design personalization and the fact that their API is completely anonymized and encrypted were attractive selling points for us as privacy is paramount for our users."
Qloo provides brands with cultural artificial intelligence delivered through a high performance, privacy-centric platform, allowing them to make more informed predictions about what their customers' tastes might be and how their tastes correlate across over a dozen major categories, including music, film, television, podcasts, dining, nightlife, fashion, consumer products, books and travel. Qloo helps brands solve real-world problems such as driving sales, saving money on media buys, choosing locations and building brands. Its AI platform is the market leader in providing completely anonymized and encrypted consumer taste data and recommendations for leading companies in the tech, entertainment, publishing, retail, travel, hospitality and CPG sectors. Additionally, Qloo serves developers by integrating its API into a wide range of apps to make them smarter. Clients include BMW, Tablet Hotels, IAC, Equinox, Penguin Random House, Campbell's Soup, Cross Creek Pictures, Samsung and Swarovski.
The acquisition will keep the founding TasteDive team in place, maintaining a deep commitment to the TasteDive community and platform. Andrei Oghina, Founder of TasteDive, will remain as Chief Executive Officer and Alex Elias will serve as Chairman. Other terms of the agreement were not disclosed.
To experience TasteDive on the web, please go to www.tastedive.com.
To learn more about what Qloo can do for marketers, please go to www.qloo.com.
SOURCE Qloo
IHG® Welcomes Six Senses Hotels Resorts Spas to its Family of Brands
Reading Time:
3
minutes
IHG® (InterContinental Hotels Group), one of the world's leading hotel companies, has welcomed a new family member to its portfolio of brands, with the acquisition of Six Senses Hotels Resorts Spas.
Six Senses is renowned for its focus on wellness and sustainability, with each hotel and resort set in locations of incredible natural beauty that will stop you in your tracks, delivering an uncompromising level of service that will stay with you long after you've left. All of which has been recognized through a host of industry awards and accolades* including Travel+Leisure (World Best Award, Top Hotel Brand for two years in a row), TIME Magazine, Conde Nast Traveler and Skift to name a few.
Featuring properties in 12 countries, Six Senses is behind some of the world's most enticing hotels, resorts and spas, including: a 19th-century wine estate in the Douro Valley (Portugal), breathtaking island resorts in the Seychelles and Maldives, beach-side retreats in Indonesia, Thailand, Vietnam and Oman, a city escape in Singapore, and residences in the mountains of Courchevel (France).
Six Senses joins a growing number of luxury brands in the IHG family, including:
InterContinental® Hotels & Resorts, the world's largest luxury hotel brand, which recently celebrated the opening of its 200th hotel and was named World's Leading Hotel Brand title for the 12th time at the World Travel Awards (WTA). This is a brand dedicated to those who appreciate and enjoy The InterContinental Life – the glamour and exhilaration of fascinating places, mixed with international know-how and local cultural wisdom.
Regent® Hotels & Resorts, also recently acquired and now undergoing a repositioning which celebrates the brand's deep luxury heritage and revered legacy. Born in 1970, this collection of modern hotels and resorts is rooted in extraordinary living, with a legacy of luxury that endures to this day.
Kimpton® Hotels & Restaurants, the industry pioneer that first introduced the boutique concept to the U.S. The brand is now set to open in 20 new global destinations including 

Mexico City

, 

Paris

, 

Barcelona

, 

Bali

 and 

Shanghai

, each of which will showcase bold, playful design, award-winning dining and surprising amenities to ensure guests have the ultimate boutique hotel stay.
Across IHG's four leading luxury brands, guests can now enjoy nearly 300 luxury hotels around the world, with more than 100 set to open in the coming years.
As part of the IHG family, Six Senses is expected to expand to 60 properties within the next 10 years. This includes incredible new Six Senses hotels and resorts from a restored 14th-century fort in Rajasthan, to villas on a private island in Cambodia, and the brand's first hotel in North America – a contemporary duo of twisting towers designed by Bjarke Ingles near the High Line in Manhattan's West Chelsea.
IHG's Chief Executive Officer, Keith Barr, said: "IHG's growing portfolio of luxury brands is a collection of the very best in the travel industry. Each one offers something unique to our guests, and together they offer an unparalleled choice of locations and experiences. We're incredibly proud to welcome Six Senses into our family of brands and look forward to opening more stunning hotels, resorts and spas – each one staying true to Six Senses' world-renowned reputation for wellness and an unwavering commitment to purposeful travel."
Core to every Six Senses hotel and resort is a Six Senses Spa, where guests can relax, reconnect, and completely refresh. Guests are guided on a personal path to finding harmony and balance, to ensure positive and lasting benefits. Unique to the hospitality sector, Six Senses has also taken wellness out of the spa and integrated it across the entire stay, helping guests learn something new and reconnect with themselves, others, and the world around them.
"This is an exciting new era for Six Senses," said Six Senses Chief Executive Officer, Neil Jacobs. "IHG believes in our purpose to merge the two platforms of wellness and sustainability to promote personal health, and the health of the planet. Joining forces with IHG means we can use a wealth of systems and operational excellence to grow our brand and reach new markets without losing our quirky personality and playful touch."
In the near future guests will be able to book their Six Senses stay through IHG's booking platforms, such as the ihg.com website and the company's leading mobile app, and benefit from the advantages of the IHG® Rewards Club loyalty programme.
With 15 of the world's leading hotel brands and more than 5,500 hotels around the world, IHG offers travelers and members of its global loyalty programme IHG® Rewards Club, a hotel stay for all travel occasions.
SOURCE IHG (InterContinental Hotels Group)