BIGtoken and The Black Jaguar-White Tiger Foundation Partner to Provide BIGtoken Access to More than 10 Million People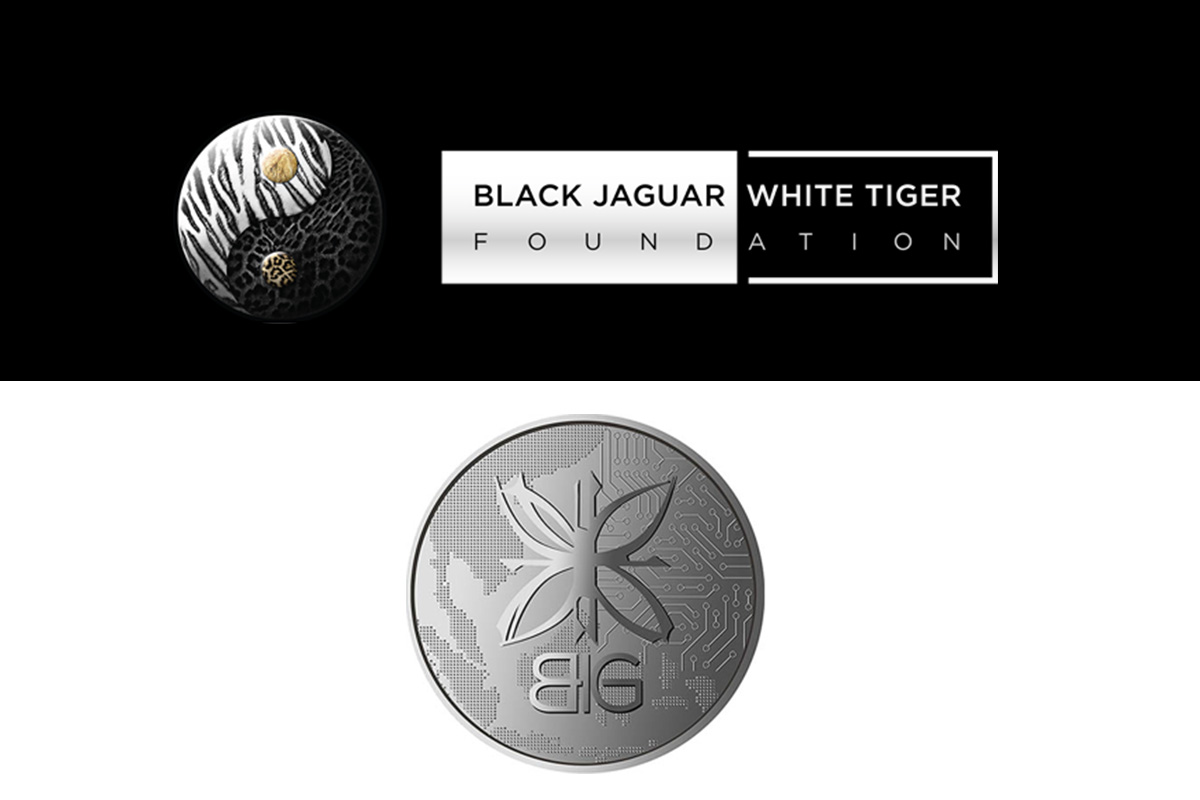 Reading Time:
2
minutes
Followers of BJWT that 'claim their data' will generate donations for the foundation
Social Reality, Inc.'s (NASDAQ: SRAX) BIGtoken and The Black Jaguar-White Tiger Foundation (BJWT), have partnered to generate donations to the foundation through the use of the BIGtoken platform. BJWT will invite its social media followers – more than 10 million people – to join BIGtoken, and those who 'claim their data' will generate donations for the foundation.
SRAX has a goal to reach 10 million members for the BIGtoken platform in the next three years and a short-term goal of 500,000 users by the end of the first quarter of 2019. Management believes partnerships like this one with BJWT will help BIGtoken accomplish the short-and long-term targets. At 10 million members, BIGtoken is expected to generate a $400 million annual revenue run rate, which would result in significant revenue share with partners.
BJWT is a non-profit animal sanctuary that rescues and protects big felines such as lions, tigers, jaguars, leopards, and other domestic and wild animals. With a following of more than 10 million social media followers across Instagram, Facebook and YouTube, BJWT has the ability to reach a significant number of potential new BIGtoken consumers. For each BJWT follower that signs up for the BIGtoken app, SRAX will donate to the foundation, and BJWT will receive a portion of the data sales from its members for as long as the consumers are on the platform. Once signed up, users can help generate more donations for the foundation by referring friends and family to the BIGtoken app.
To join BIGtoken and help the Black Jaguar-White Tiger Foundation, consumers simply download the BIGtoken app from the Apple App Store or Google Play.
Using this referral code, BJWT007, ensures that BJWT followers are automatically added to the foundation's network and are supporting their cause. Simply click on the link below to download:
"This partnership has the opportunity to generate a significant amount of donations for the foundation and support a worthy cause while benefiting our shareholders," said Christopher Miglino, founder and CEO of SRAX. "Plus, BJWT supporters will have the ability to donate a portion of all data sales to the foundation."
As part of the partnership, Eduardo Serio, founder of the BJWT foundation, will host several events in the U.S. exclusively for supporters that are part of the BIGtoken community. Based on certain criteria, a select number of BJWT supporters who are members of the BIGtoken community will meet Eduardo in person.
"I am excited about the opportunity that BIGtoken will provide BJWT," said Serio. "Fundraising is a big challenge for any foundation. This relationship could have an enormous impact on our mission to rescue big felines from cruel circumstances and provide them with a safe environment."
"We believe this partnership model will allow many non-profits and influencers like Eduardo to generate significant donations from their supporters," said Kristoffer Nelson, COO of SRAX and principal of BIGtoken.
Finablr UAE Exchange With Ripple Launching Blockchain payment solutions By Q1 2019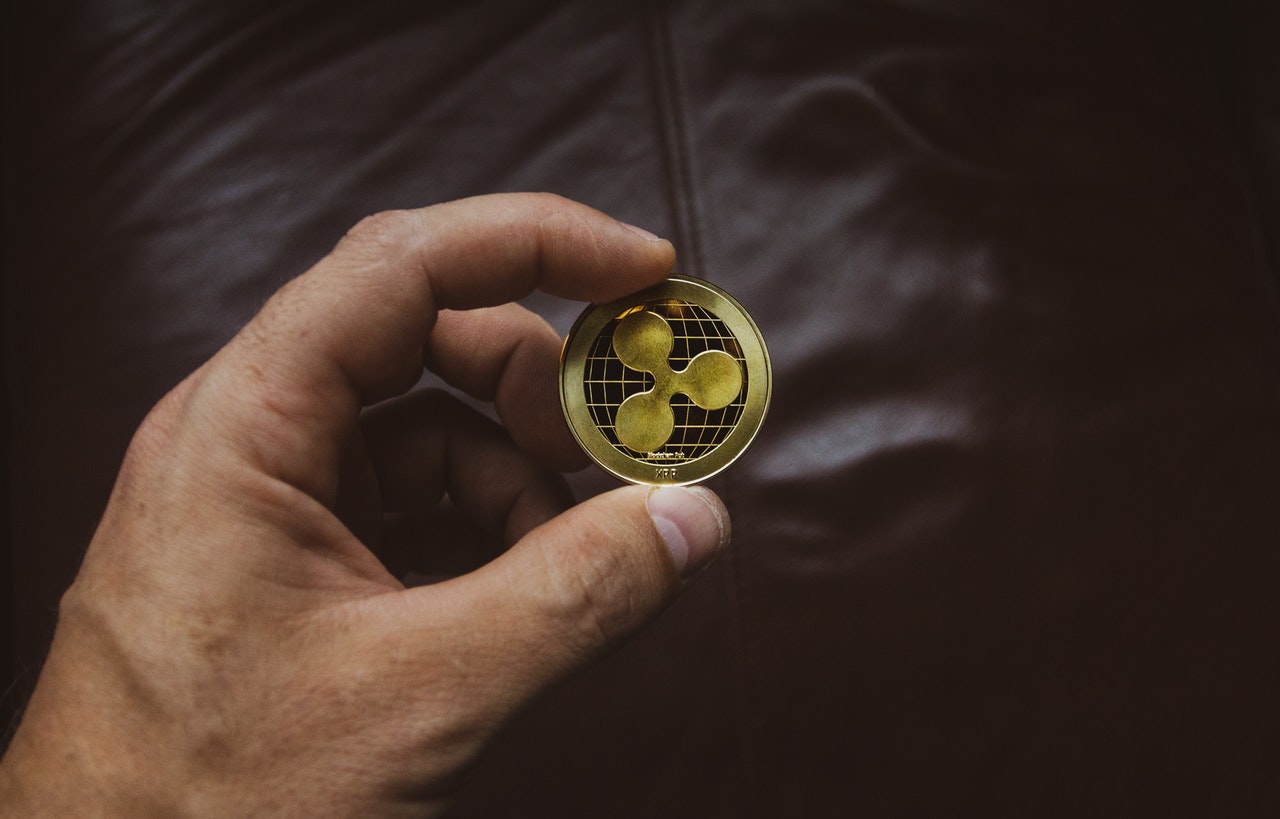 Reading Time:
1
minute
Marketing & Innovation: Understanding Millennials – eSports, Daily Fantasy Sport, Virtual sports
UAE Exchange based in Abu Dhabi is set to begin blockchain payment service in the first quarter of 2019. According to the latest report, UAE Exchange in partnership with Ripple strives to capture the huge Asian market.
Consequently, RippleNet will be used in UAE Exchange's payment and transfer services. Executive director and chief executive at Finablr, Promoth Manghat said that
"We expect to go live with Ripple by Q1, 2019 with one or two Asian banks. This is for remittances to start with, from across the globe into Asia."
UAE Exchange Employs RippleNet To Provide Blockchain Solution
Finablr is the international Foreign exchange, remittance and billing firm where UAE exchange is also a networking firm. Back in February 2018, UAE Exchange partnered with Ripple to become the major firm in the Middle East providing blockchain based payment solutions based on Ripple Technology.
By employing RippleNet, UAE Exchange will soon stand under the roof of 100 plus banks already benefiting from the RippleNet. Manghat sees a huge potential of blockchain in near future and he aims to explore in the industry before it reaches to masses.
"Blockchain holds tremendous promise for the industry but there is progress to be made before we see it go fully mainstream,"
UAE Exchange outlined the millions of funds that were being transferred to the Asian marketing in remittance and to do this, various firms were using their mobile app or websites. As a result, blockchain technology can help enhance instant payment solutions. Moreover, blockchain is not just one aspect UAE exchange is looking at, they are more keen to focus on other aspects like 'becoming partner of choice of banks and technology companies'.
Source: ripplecoinnews.com
Dunya Labs Brings EOS Blockchain to India With Catalyst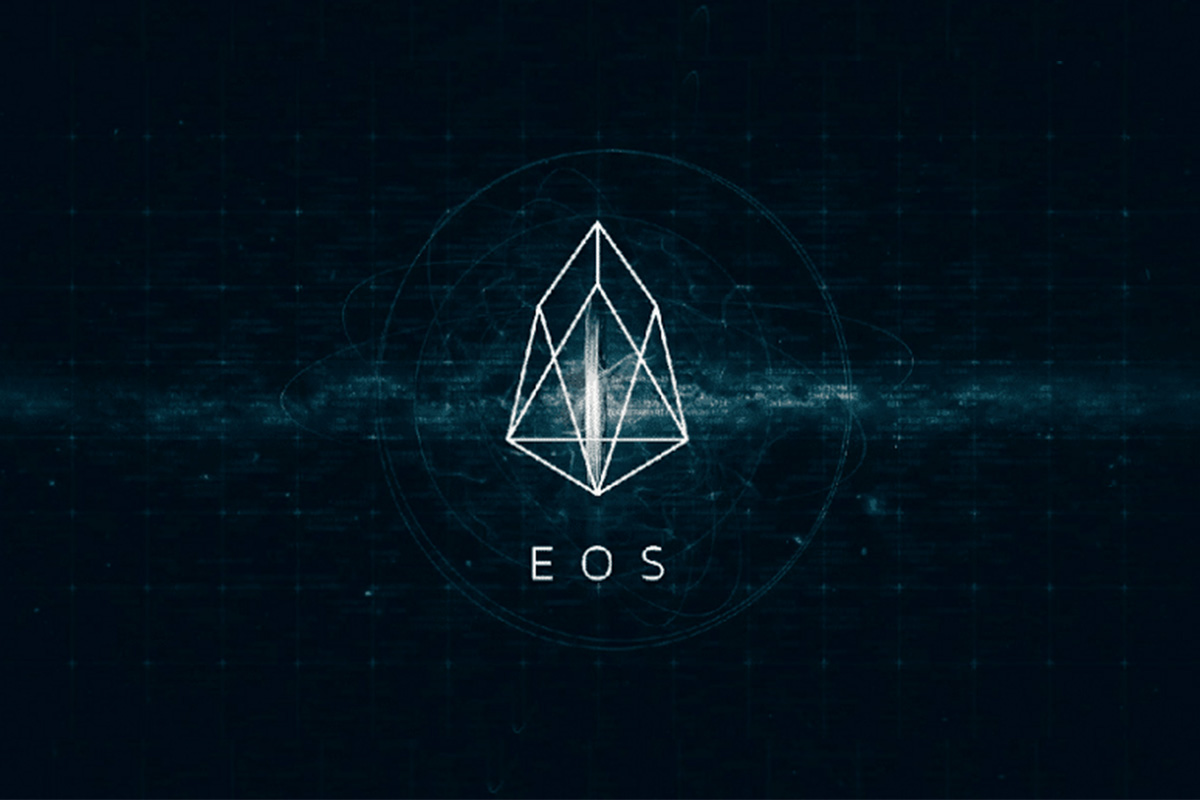 Reading Time:
2
minutes
Dunya Labs , a blockchain product company, hosted the inaugural sessions of its Catalyst Series in Bengaluru. Catalyst, a programme of hands-on blockchain developer workshops, was launched in partnership with the Government of Telangana Blockchain District as part of the State's blockchain education efforts.
The aim of the Catalyst Series is to guide technologists in understanding, experimenting with, and developing cutting-edge public blockchain protocols. In India, less than 1% of the country's developers have exposure to blockchain development, and experience is limited to platforms such as Hyperledger and Ethereum. Catalyst aims to bring India to the global blockchain frontier through community participation and developer education.
This series is a first-of-its-kind EOS workshop and hackathon, kicking off with a three-weekend-long curriculum covering the EOS protocol architectural design, developer tooling/environments, and smart contract and dApp (decentralized application) development. Hundreds of applicants sought the opportunity to attend the workshops, which featured sessions by international blockchain experts across Ukraine, China, Korea and the United States.
The workshop concluded with India's first EOS Hackathon on November 24, 2018. Teams were tasked with building an EOS dApp within one day for a prize of INR 70,000. Numerous innovative ideas and use-cases emerged from the hackathon, such as utilizing blockchain to streamline and audit government benefit schemes, decentralized predictive markets and augmented reality-based gaming platforms with tokenized virtual goods.
Dunya Labs launched and conducted this event in partnership with pioneers from the blockchain industry including local leaders Incrypt and Koinex, as well as international EOS block producers EOS Canon, EOSYS, CryptoLions, Attic Lab, AlohaEOS, EOS Nation and Meet.One.
"The Catalyst Series is the first blockchain programme in India focused on the frontier protocols which are emerging in the space. Our goal is to give the Indian developer community a taste of cutting-edge innovations in decentralized technologies, and equip them with the knowledge and skills to build on the decentralized Internet of the future," said Cathy Guo, Co-Founder and CEO, Dunya Labs.
"Through our collaboration with Government of Telangana, we aim to provide more collective opportunities for developers to build decentralized blockchain applications, in turn propelling Indiatowards leadership in the global blockchain industry," added Srikar Varadaraj, Co-Founder and Chief Research Officer, Dunya Labs. "We praise the forward-looking stance and initiatives taken by the IT Minister and IT department for blockchain and its potential in the state."
EOS is a general-purpose smart contract platform developed by Dan Larimer, who also built application-specific blockchain platforms Steemit and Bitshares. EOS is often considered as an alternative to Ethereum, which was launched in July 2015. Since the EOS mainnet launch six months back, the EOS platform has witnessed explosive innovation, activities and community engagement with over 500,000 account holders, more than 5 million transactions made per day, and one of the most exciting infrastructures and dApp development platforms in existence. (www.dappradar.com).
"I was amazed by the vibrancy and infectious energy of all participants. It was incredible to see so many technology enthusiasts choosing to spend their weekends with us. One of my favourite aspects of hosting these workshops was interacting with each participant – from blockchain newcomers to dedicated believers. There's already strong demand for teams to continue working together on building dApp ideas. We plan on expanding these workshops in 2019 to cover more world-class protocol projects, and are excited to bring more hands-on building opportunities to India," said Grace Guo, Head of Business Development, Dunya Labs.
NFT.NYC Exploring the Non-Fungible Token Ecosystem February 20, Times Square NYC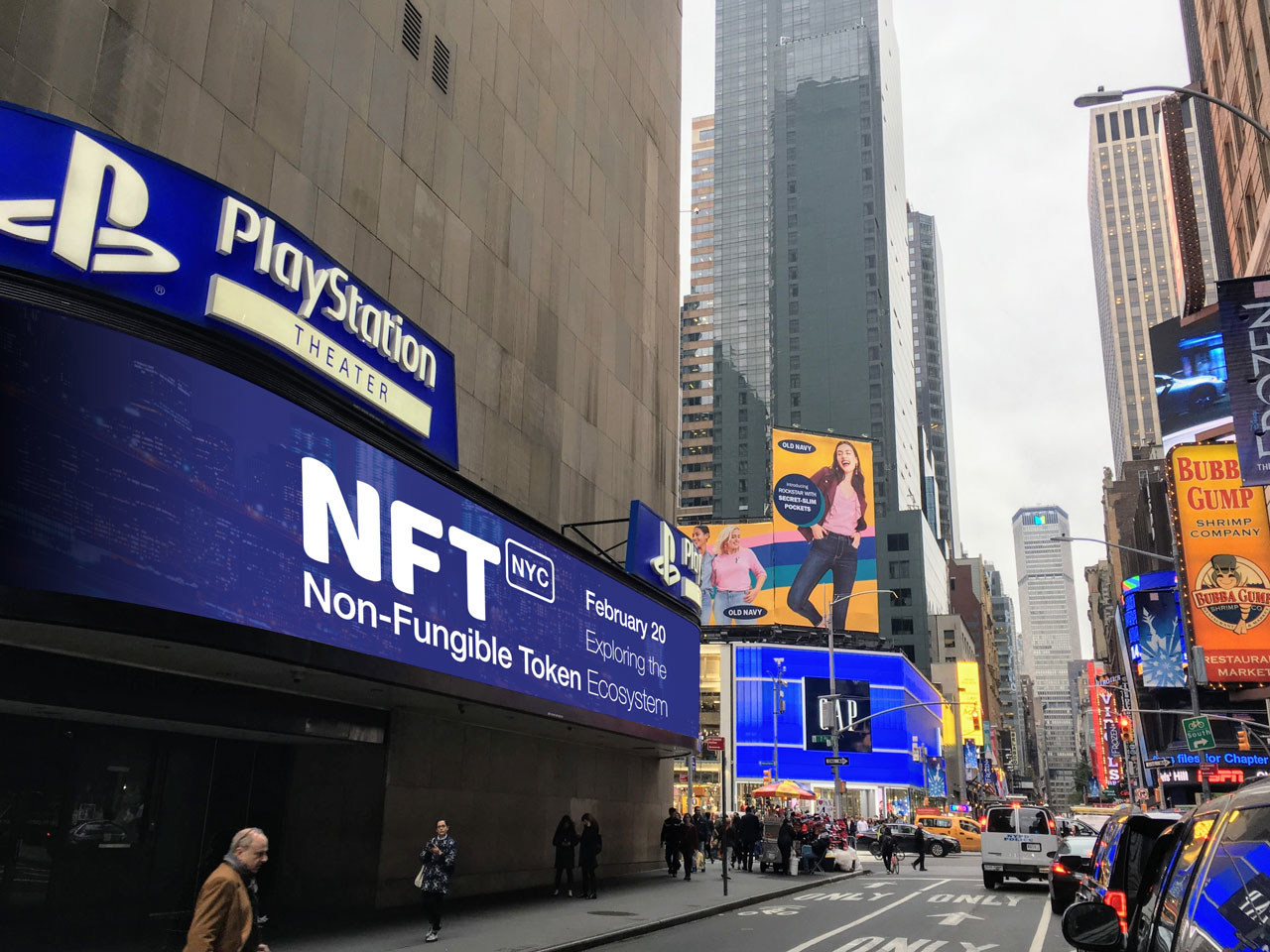 Reading Time:
2
minutes
NFTs or Non-Fungible Tokens are a new way of creating unique digital assets that we control.
On February 20, 2019, NFT.NYC will bring the Digital Collectibles Ecosystem to Times Square, New York City.
NFT.NYC will bring together gamers, artists, blockchain developers and fans to showcase how Non-Fungible Tokens will, and are already, impacting their experiences of ownership and identity with digital assets.
It is the first major US event of its kind. Event insights will be broadcast on Social Channels and the PlayStation Theater Times Square Billboard throughout the day.
A sample of the Topics include:
Why NFTs are important
NFT Trends and Early Successes
CryptoKitties – Journey and Roadmap
Collectible Maximalism – Why Collectibles are the Killer App for Blockchain
Tokenizing the World – Mass Adoption of NFTs
NFTs that Unlock the Value of Real World Objects
NFT Smart Contracts for Beginners
NFT Regulation – Challenges and Opportunities
Brand Champions for NFTs
The Collectible Token as an Identity Protocol, and the Right to Forget
Joining the event as a keynote speaker and moderator will be noted thought leader, investor and blockchain theorist, William Mougayar, best-selling author of The Business Blockchain.
Other Speakers from Cryptokitties, Ark Fund, the Ethereum Foundation, OpenSea, Rarebits, Hashletes, Token Fest, Coin.Kred and PeopleBrowsr include:
Richard Titus – Managing Partner of Ark
Benny Giang – Co-Founder of CryptoKitties
Virgil Griffith – Special Projects at Ethereum
Devin Finzer – Co-Founder and CEO of OpenSea
Jodee Rich – CEO of PeopleBrowsr
Jonny Howle – Product Design Lead at Consensys
Michael Anderson – Co-Founder of Hashletes
Alex Atallah – Co-Founder and CTO of OpenSea
Brinkley Warren – Co-Founder of Token Fest
William Entriken – Lead author of ERC-721
Lou Kerner – Founding Partner of CryptoOracle
Brian Flynn – Founder of NFTY.News
Get your early bird ticket, apply to speak or nominate a speaker at NFT.NYC.
Contact Cameron Bale – cameronbale +1 438 883 4389