BIGtoken and The Black Jaguar-White Tiger Foundation Partner to Provide BIGtoken Access to More than 10 Million People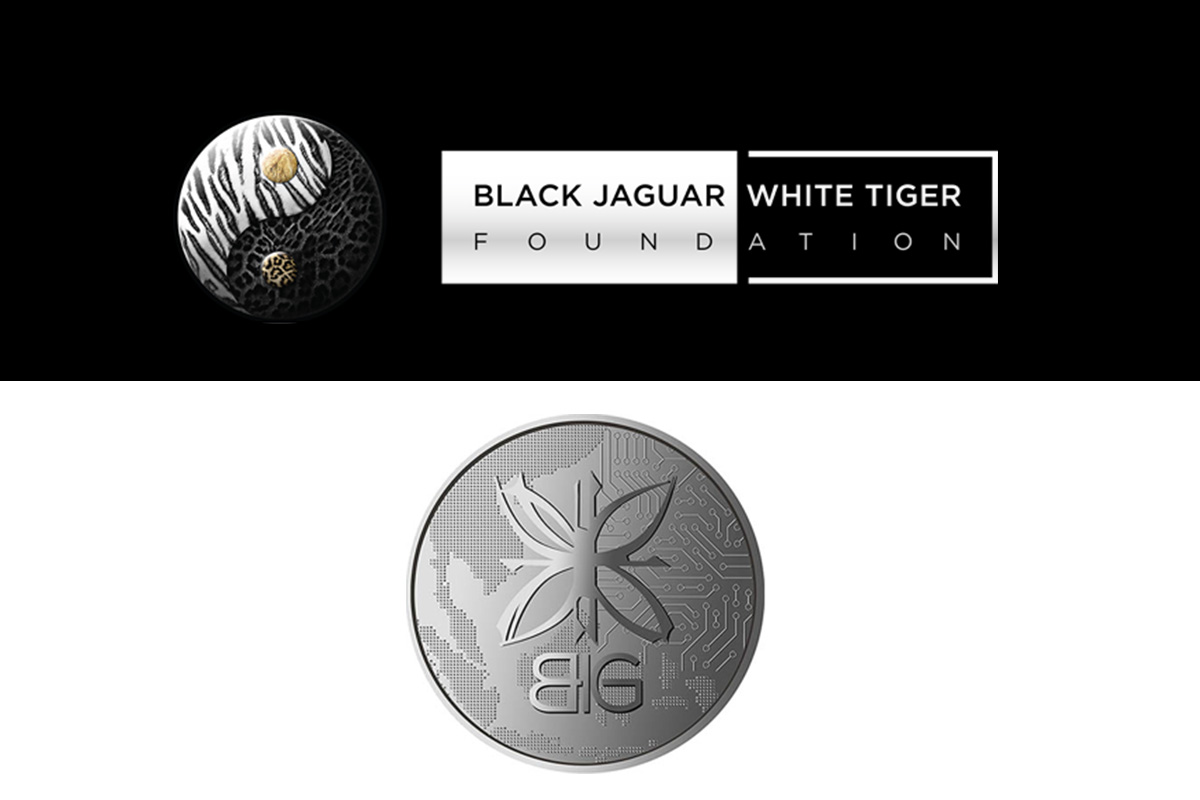 Reading Time:
2
minutes
Followers of BJWT that 'claim their data' will generate donations for the foundation
Social Reality, Inc.'s (NASDAQ: SRAX) BIGtoken and The Black Jaguar-White Tiger Foundation (BJWT), have partnered to generate donations to the foundation through the use of the BIGtoken platform. BJWT will invite its social media followers – more than 10 million people – to join BIGtoken, and those who 'claim their data' will generate donations for the foundation.
SRAX has a goal to reach 10 million members for the BIGtoken platform in the next three years and a short-term goal of 500,000 users by the end of the first quarter of 2019. Management believes partnerships like this one with BJWT will help BIGtoken accomplish the short-and long-term targets. At 10 million members, BIGtoken is expected to generate a $400 million annual revenue run rate, which would result in significant revenue share with partners.
BJWT is a non-profit animal sanctuary that rescues and protects big felines such as lions, tigers, jaguars, leopards, and other domestic and wild animals. With a following of more than 10 million social media followers across Instagram, Facebook and YouTube, BJWT has the ability to reach a significant number of potential new BIGtoken consumers. For each BJWT follower that signs up for the BIGtoken app, SRAX will donate to the foundation, and BJWT will receive a portion of the data sales from its members for as long as the consumers are on the platform. Once signed up, users can help generate more donations for the foundation by referring friends and family to the BIGtoken app.
To join BIGtoken and help the Black Jaguar-White Tiger Foundation, consumers simply download the BIGtoken app from the Apple App Store or Google Play.
Using this referral code, BJWT007, ensures that BJWT followers are automatically added to the foundation's network and are supporting their cause. Simply click on the link below to download:
"This partnership has the opportunity to generate a significant amount of donations for the foundation and support a worthy cause while benefiting our shareholders," said Christopher Miglino, founder and CEO of SRAX. "Plus, BJWT supporters will have the ability to donate a portion of all data sales to the foundation."
As part of the partnership, Eduardo Serio, founder of the BJWT foundation, will host several events in the U.S. exclusively for supporters that are part of the BIGtoken community. Based on certain criteria, a select number of BJWT supporters who are members of the BIGtoken community will meet Eduardo in person.
"I am excited about the opportunity that BIGtoken will provide BJWT," said Serio. "Fundraising is a big challenge for any foundation. This relationship could have an enormous impact on our mission to rescue big felines from cruel circumstances and provide them with a safe environment."
"We believe this partnership model will allow many non-profits and influencers like Eduardo to generate significant donations from their supporters," said Kristoffer Nelson, COO of SRAX and principal of BIGtoken.
World Blockchain Summit to enter Malaysia
Reading Time:
2
minutes
The Kuala Lumpur edition of Trescon's World Blockchain Summit will mark the global series' entry into the Malaysian marketplace. The summit will take place on 27 – 28 February 2019, at the Intercontinental Hotel.
World Blockchain Summit is an internationally renowned series that has hosted over 15,000 delegates in over ten countries across the world, with a special focus on hosting elites from regional governments and enterprises alike.
Malaysia is one of the newest countries on the blockchain map, as the country pushed for the active legislation of blockchain based service providers. Furthermore, after initially distancing itself from Cryptocurrencies, the Malaysian Government is now looking to classify CryptoTokens and other digital currencies as tokenised assets. The Finance Ministry has also announced it hopes to completely regulate Cryptocurrencies by Q1 of the 2019 fiscal year.
Hence, the World Blockchain Summit is arriving in Kuala Lumpur at the most opportune moment as the local blockchain industry is moving towards the wide-scale adoption of ledger based services. The summit will gather over 500 technology developers, startups, entrepreneurs and solution providers at the venue to share knowledge, implementation techniques and adoption practices for blockchain solutions into diverse industries and sectors.
Regulatory body MIGHT (Malaysian Industry-Government Group for High Technology) is helping institutions and government bodies adopt blockchain services rapidly. The Ministry of Education has also setup a degree verification system via a distributed ledger. The President and CEO of MIGHT, Datuk Dr Mohd Yusoff Sulaiman, will be delivering a keynote address at the World Blockchain Summit in Kuala Lumpur.
Mohammed Saleem, CEO of Trescon, said that "Malaysia is now the centre of global news after the Government, whom first opposed blockchain and cryptocurrency services, did a full 360 and is now looking to regulate them within the country. Industries like Education, Tourism, Healthcare and Public Services can benefit from the transparency and incorruptible features a distributed ledger provides".
The event will also have startups and ICOs present at the exhibition venue, displaying their services and products to a hoard of investors, seeking the required assistance and support needed for growth.
Some other notable industry personalities and leaders attending the event include Rene Bernard, President of ACCESS — Malaysia; Kohei Kurihara, President of the Tokyo Chapter — Government Blockchain Association; and Samson Lee, Founder and CEO of CoinStreet.
PR Newswire is a News Release Distribution Partner of World Blockchain Summit.
SOURCE Trescon
Vitalik Buterin to Keynote World's First Ethereum SuperMeetup in Hong Kong
Reading Time:
1
minute
Ethereum Creator Vitalik Buterin, alongside regional leaders from the Ethereum Meetup communities of Asia, are set to gather in Hong Kong to host the inaugural Asia Region Ethereum SuperMeetup. Organized by Ethereum Hong Kong and Singapore, and attended by Meetups including Ethereum Taipei, Seoul, Tokyo, Philippines, Sydney, Hanoi, and Jakarta, the event is the first major community-led regional gathering. Supported by Ethereum, TOKEN2049, Kenetic, and Digix, the Meetup will take place in the Kerry Hotel, March 13, 2019. Congregating 500 attendees, the SuperMeetup will act as a platform for discussion on the past, present, and future of the ever-larger growing Ethereum ecosystem.
The SuperMeetup will provide participants with the opportunity to learn from the leading voices in the Ethereum ecosystem as key members of the Ethereum Foundation and Ethereum Community Leaders from all across Asia come together for an informative evening of keynotes, panel discussions, and AMAs.
Speaking at the event, Ethereum creator Vitalik Buterin will provide invaluable insight into what 2019 has in store for the development of the decentralised platform. Additional confirmed speakers include Jehan Chu, Co-Founder and Managing Partner at Kenetic Capital; Shaun Djie, Co-founder and COO of Digix; Kazuki Obata of Smart Contract Capital; Brian Cheong of TTC Protocol; Chih-Cheng Liang of Ethereum Research, James Zaki of Ethereum Sydney, Veronica Andrino of Ethereum Boracay, and Teguh Kurniawan Harmanda of TokoCrypto.
Participating communities include Ethereum Hong Kong, Singapore, Shanghai, Taipei, Philippines, Japan, Indonesia, and Seoul.
The event is free to attend and will take place at 6:30 PM on March 13, 2019, at TOKEN2049 in the Kerry Hotel, Hong Kong.
For more information and to register please visit: https://www.ethereumsupermeetup.token2049.com/
SOURCE Ethereum SuperMeetup
New eToro Survey: Nearly Half of Millennials Trust U.S. Stock Market Less Than Crypto
Reading Time:
3
minutes
Almost half of Millennial online traders have more trust in crypto exchanges than the U.S. stock market, according to a survey from eToro U.S., a leading global investment platform. The nationwide survey of 1,000 online traders found that 43 percent of Millennial online traders trust crypto exchanges more than the U.S. stock exchanges. Conversely, 77 percent of Gen X respondents trust stock exchanges more.
Guy Hirsch, Managing Director of eToro U.S. said: "We're seeing the beginning of a generational shift in trust from traditional stock exchanges to crypto exchanges. At the heart of this change are the asset classes themselves. Younger investors' experience with the stock market has seen a great deal of loss of trust, with the fall of Lehman Brothers because of irresponsible practices followed by the worst recession since the Great Depression. Trust further eroded when Americans saw how hundreds of billions of dollars of taxpayers money are funneled to the largest financial institutions while their savings evaporated and how banks get free money through quantitative easing while their cost of living continued to rise.  Immutability is native to blockchains and that makes real-time audit to be sensible and cost-effective and that is why Millennials and Gen X perceive crypto exchanges as less likely to be subject to manipulation and less likely to be a place where bad actors get rewarded with taxpayer money. As more investors become educated on the benefits of blockchain we'll continue to see this trend play out."
Two-thirds of Millennial crypto traders say they have more faith in crypto than the stock market. Even among Millennials that don't trade crypto, one-third said they would trust crypto over the stock market.
Institutional Crypto Offerings A Draw for Millennials
Despite millennials trust in crypto over traditional stock, they are still enthusiastic about the prospect of traditional financial institutions offering crypto assets. Ninety-three percent of Millennial crypto traders surveyed said that they would invest more money in crypto if it were offered by traditional financial institutions such as TD Ameritrade, Fidelity, or Charles Schwab. Even among Millennials that don't trade crypto, 71 percent said that they would if offered by a traditional institution.
Hirsch continued: "While both crypto enthusiasts and millennials alike seem to distrust monolithic institutions like traditional exchanges and the largest investment banks that play in them, there's a great deal of demand from younger investors for offerings from firms that are more recognizable, aren't perceived to be bad actors and have an infrastructure that can provide personalized and tailored advice."
Among investors across all age groups that don't trade crypto, 59 percent of respondents said they would invest more money in crypto if it were offered by a traditional financial institution. Meanwhile, current crypto traders would be more at ease investing in the asset class if it were offered by a traditional financial institution —  92 percent would invest more money if a conventional financial institution provided this investing option.
Demand for Alternative Crypto Products
Half of online investors surveyed expressed interest in a crypto allocation in their 401k plans. Even among those that don't trade crypto, 45 percent expressed interest in having some of their 401k allocated to crypto assets, while 74 percent of crypto traders are interested in seeing the option from their 401k provider.
Hirsch explained: "While there is clearly a demand for crypto assets in 401k portfolios, there are a number of regulatory and market changes that need to occur before it becomes a mainstream offering. We would need to see more advisors become educated on crypto assets and getting comfortable recommending their customers to shift into crypto markets from traditional equity markets. Mainstream traction will also be aided by the approval of ETFs that track crypto assets. At that point, we could see crypto offerings in 401k portfolios."
Gaining interest on crypto assets and taking out crypto loans were also popular financial products among online investors. 76 percent of online investors would like to gain interest on crypto assets, while nearly half (47 percent) would take out a loan in crypto. Crypto traders were particularly enthusiastic about these potential offerings — 96 percent would like to gain interest on crypto assets, and three quarters would take out a loan in crypto.
SOURCE eToro