Calastone Launches World-First Blockchain Powered Global Funds Marketplace in May 2019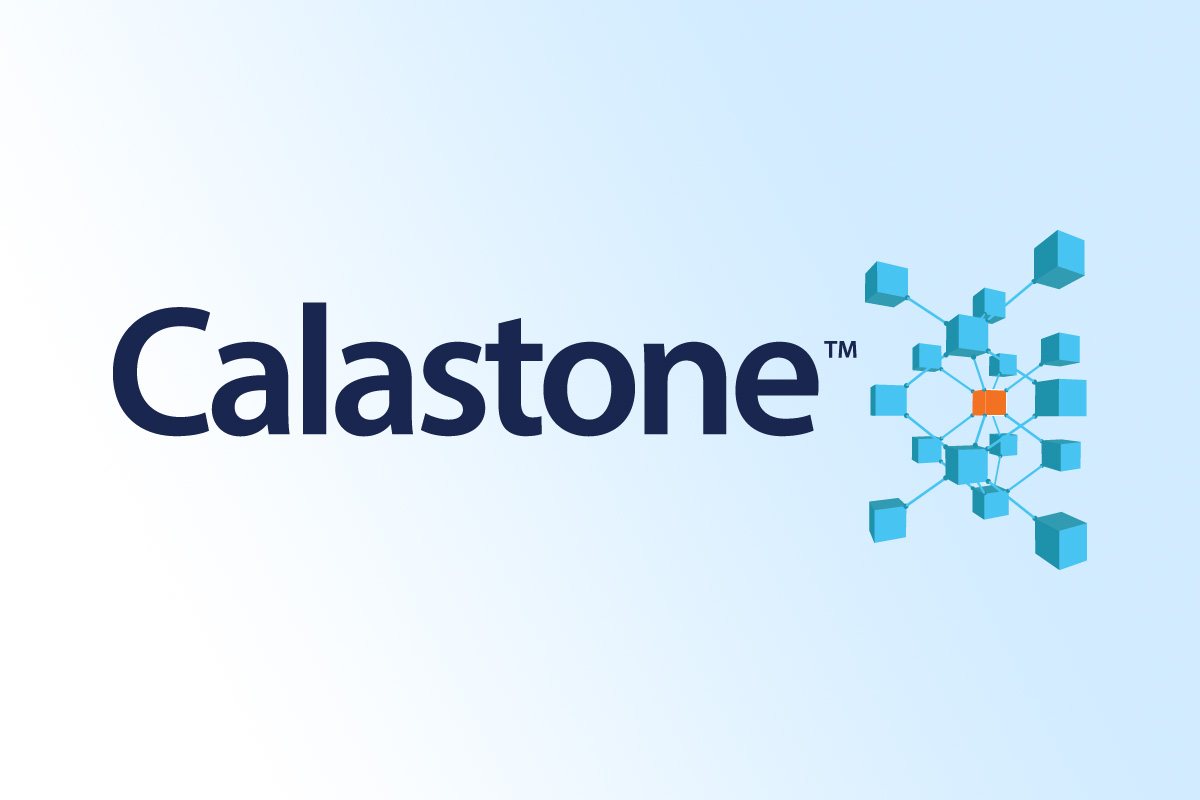 Reading Time:
4
minutes
Calastone's entire global fund transaction network to be migrated to blockchain in May 2019
The first transition to blockchain for the global funds sector – making funds more accessible to all market participants and investors across 40 markets, and more than 1,700 financial organisations
Calastone's Distributed Market Infrastructure will transform the trading of mutual funds, creating a global funds marketplace best equipped to meet the needs of future generations of investors
The DMI has the potential to reduce the overall global cost of fund distribution by as much as US$4.2 billion* per year
Calastone, the global fund transaction network, today announces that its entire global network of more than 1,700 financial organisations, across 40 markets around the world and in Asia, will be migrated to blockchain in May 2019 via the company's new Distributed Market Infrastructure (DMI).
The migration, a world-first, connects one of the largest communities of global financial organisations using distributed ledger technology, marking a significant step for the digitalising of the funds sector.
The DMI creates a global funds marketplace, in which buyers and sellers can connect and transact. It creates an ecosystem within which the trading, settlement and servicing of funds is friction free, eliminating ever-growing risk and costs for fund managers and investors, embedded within the current system.
At the same time, organisations can leverage the open technology on which the DMI is built, allowing them to innovate, stay competitive and offer new services and investment opportunities better suited to the changing, more sophisticated needs of modern investors.
Calastone believes that the overall global cost of fund distribution could be reduced by as much as US$4.2 billion*, achieved through the technological mutualisation of the trading and settlement processes.
Campbell Brierley, Calastone's Chief Innovation Officer, comments;
"Calastone's DMI will totallytransform the trading and servicing of funds and has the potential to realise significant long-term value .
"By bringing all trading relationships together, within our shared blockchain-enabled infrastructure, all participants benefit through the real-time view of each record and powerfully, from a data perspective, a single version of the truth. Instantly this alleviates common friction points that exist today, including areas such as reconciliation and settlement, which are resolved automatically with all transactions being performed in the same environment.By making friction-free trading accessible to all parties in the value chain, we are creating an environment that marks an inflection point for the future of the funds sector, optimised to meet the needs of customers and investors now and in the long-term."
The funds industry trails other financial services sectors, still beset by manual processes, outdated systems and technologies. This has led to a high cost of distribution which ultimately impacts the investor and marketability of funds, which themselves compete with other forms of investment.
This largely results from the traditional way funds are traded, which is opaque, fragmented and doesn't work in the interest of investors. This is particularly the case in Asia, which encompasses a range of distinct markets. There are significant pressures on the industry to adapt to meet investor demands for greater speed, transparency and return on capital.
The DMI addresses this directly, in creating a platform that digitalises the trading, settlement and distribution of funds by bringing together all market participants and equipping them with the tools to innovate, grow and differentiate. Clients using the DMI will be able to leverage the benefits of the technology through a range of new services and capabilities, alleviating risk, cost and improving investor experience across all parts of the value chain.
Leo Chen, Managing Director and Head of Asia, states:
"The Asian funds industry develops rapidly with a surge in sophisticated investors and is expected to accelerate its growth through various fund passporting schemes. Industry participants continue to look for options to innovate and to stay competitive. The DMI can be an enabler of new business models and revenue streams.
"Asia is an emerging leader in fintech innovation, testament to the highly supportive stance regulators have taken towards financial technology testing and development – as we have seen from the Hong Kong Monetary Authority (HKMA) and the Monetary Authority of Singapore (MAS), who have proactively cooperated with industry to create a favourable environment for financial services infrastructure advancement. The DMI is a shining example of that innovation.
"We are already working with a number of clients who recognise the capability that the DMI can offer immediately and for the long-term. The migration from our global transaction network onto the new DMI will be a seamless experience for our customers, all of which will quickly and easily be able to leverage the advantages that distributed ledger technology affords."
Julien Hammerson, Calastone's Chief Executive Officer, comments;
"The launch of our DMI marks an exciting step for the industry in accelerating the digitisation of the funds sector and is a significant achievement for Calastone.The migration of our global network is the culmination of years of hard work and continued investment in innovation.
"Funds remain a vital investment vehicle, though remain hampered by continually rising costs and threat of competition, ultimately rendering the current system economically and operationally unsustainable. Through leveraging blockchain technology, the DMI transforms the way in which funds are traded, enabling an investment management community that can meet the changing needs of investors."
*Calastone has calculated the potential cost savings of moving to a distributed and mutualised market infrastructure using data from Deloitte's study "Europe's fund expenses at a crossroads; The benefits of mutualizing the cost of distribution" alongside data from the 2018 Investment Company Fact Book. Calastone's calculation has been applied to mutual fund assets under management for the global funds market, excluding the USA.
IPwe Announces Significant Patent Portfolio Acquisition Transaction Completed Across the IPwe Platform
Reading Time:
1
minute
Within the first month of IPwe's Patent Platform official launch, a US based seller and Irish buyer utilized the IPwe Platform to initiate, negotiate and complete a patent acquisition transaction for a large patent portfolio.
The IPwe Platform is the world's first global patent transaction platform utilizing artificial intelligence and blockchain technology to facilitate acquisitions, licensing, financings, maintenance fee and other patent transactions on a more efficient basis measured by time and cost.
The Irish based buyer purchased 86 issued patents and 25 pending applications in the connected car technology area from AutoConnect Holdings. The transaction was executed on the IPwe Platform for a purchase price exceeding $3 million.  By removing complexities out of patent transactions, the IPwe Platform handled negotiations, signing, closing and payment and will handle the follow-on obligations, such as future reporting and payment obligations, leveraging smart contracts.
"By leveraging AI and Blockchain, we have brought unprecedented speed and efficiency to the global patent ecosystem by providing the first patent transaction platform where both buyers, sellers and other intermediaries can connect and transact.  We will be launching The IPwe Network initiative in the coming weeks that will leverage the IPwe Platform and a select group of global patent brokers and patent boutiques that will further expand the transactional capabilities of the IPwe Platform," said Pascal Asselot, Managing Director of IPwe.
A spokesperson of AutoConnect was quoted as stating, "As you would expect from an innovation leader in the IP space, the execution across the IPwe Platform was exceptional. The use of smart contracts brings automation and certainty in the execution of the patent transaction, including for the provisions relating to future payments and performance obligations."
The EY and Guardtime joint venture company signs agreement with China's Zhuhai Port Holdings for future collaboration
Reading Time:
2
minutes
The EY and Guardtime marine insurance blockchain joint venture company Insurwave Limited today announces a new agreement with Zhuhai Port Holdings Group Co., Ltd. to explore and collaborate on shipping logistics and marine insurance to promote frictionless trade across the Greater Bay Area and beyond. During the World Port Conference in Guangzhou, Karen Maddocks, British Consul-General in Guangzhouand Tenghui Chi, Director-General of the Financial Services Bureau for the Hengqin New Area of Zhuhai, attended as witnesses to the signing on May 8th 2019.
Zhuhai Port Holdings Group businesses span across the development, construction, management and operation of ports, land and supporting facilities. Insurwave Limited launched Insurwave, the world's first marine insurance blockchain platform for commercial use, in May 2018. The Memorandum of Understanding (MoU) focuses on the link between marine insurance blockchain technology and port logistics, identifying a strategic cooperation in the marine economy of the Greater Bay Area, which can lead to more efficient and effective global trade conditions.
Shaun Crawford, EY Global Vice Chair for Industry, says: 
"Combining the knowledge from Insurwave with Zhuhai Port Holdings' experience in port logistics, we're pleased to establish a joint initiative for identifying blockchain's applications in cross-border financial services, logistics and trade. Insurwave was developed a year ago to transform how businesses manage risk across their organization and how they work with brokers and (re)insurers. Our hope is this is another step in the right direction and will have the same impact on international trade and port logistics. This agreement comes at a great time and we look forward to supporting the Greater Bay Area plan and the Belt and Road initiative."
Botao Liu, Strategic Development Center General Manager of Zhuhai Port Holdings Group, says: 
"Both parties have a common interest and by leveraging our core strengths we're able to seize the opportunities of the Belt and Road initiative, the opening of the Hong-Kong-Zhuhai-Macao Bridge and the Greater Bay Area to promote the connection between marine insurance blockchain technology and global port logistics."
Karen Maddocks, British Consul-General, says:
"Insurwave is a great example of a British technology supporting the development of the Greater Bay Area and on this occasion Zhuhai in particular. This innovative British blockchain platform will streamline marine insurance in the Greater Bay Area and boost international trade along the Belt and Road initiative."
Tenghui Chi, Director-General of the Financial Services Bureau for the Hengqin New Area of Zhuhai says:
"The agreement lays a great foundation for the future win-win collaboration between the two parties. We look forward to supporting upcoming initiatives from Insurwave and Zhuhai Port Holdings that will deliver valuable insights and growth to the marine insurance sector, logistics and trade in the Greater Bay Area."
SOURCE EY
Explore the Future of Blockchain Technology at SANS Minneapolis Cyber Security Training Event
Reading Time:
1
minute
SANS Institute, the global leader in cyber security training and certifications, today announced the agenda for SANS Minneapolis 2019 (#SANSMinneapolis) taking place August 12-17 in Minnesota. Course topics to include cyber defense, ethical hacking, penetration testing, SIEM, critical security controls, digital forensics, and security management. G. Mark Hardy (@g_mark), the founder and president of National Security Corporation will give an evening talk, "Blockchain: Building Better Business Models Securely".
Hardy explains, "Blockchain as a technology has been proposed as a solution to everything from frictionless currency transfer to tracking cargo on ships. With over one billion dollars in venture funds invested and several hundred patents filed, every security professional must know the impact on organizations in terms of risk, volatility, and competitiveness. Join me in Minneapolis where we will explore the future of this technology. I'll also share how to identify business processes at your organization that can be improved or enabled by blockchain."
In addition to his talk Hardy will teach MGT514: Security Strategic Planning, Policy, and Leadership. This course provides students with the tools to become a security business leader who can build and execute strategic plans that resonate with other business executives. Students will learn how to create effective information security policy, and develop management and leadership skills to better lead, inspire, and motivate their teams.
SANS Minneapolis 2019 features cutting-edge courseware covering today's most complex cyber security issues. Courses include SEC401: Security Essentials Bootcamp Style, SEC555: SIEM with Tactical Analytics, FOR572: Advanced Network Forensics: Threat Hunting, Analysis, and Incident Response, and SEC566: Implementing and Auditing the Critical Security Controls – In-Depth.
SOURCE SANS Institute