"All I Want for Christmas Is You" Continues Reign As #1 ASCAP Holiday Song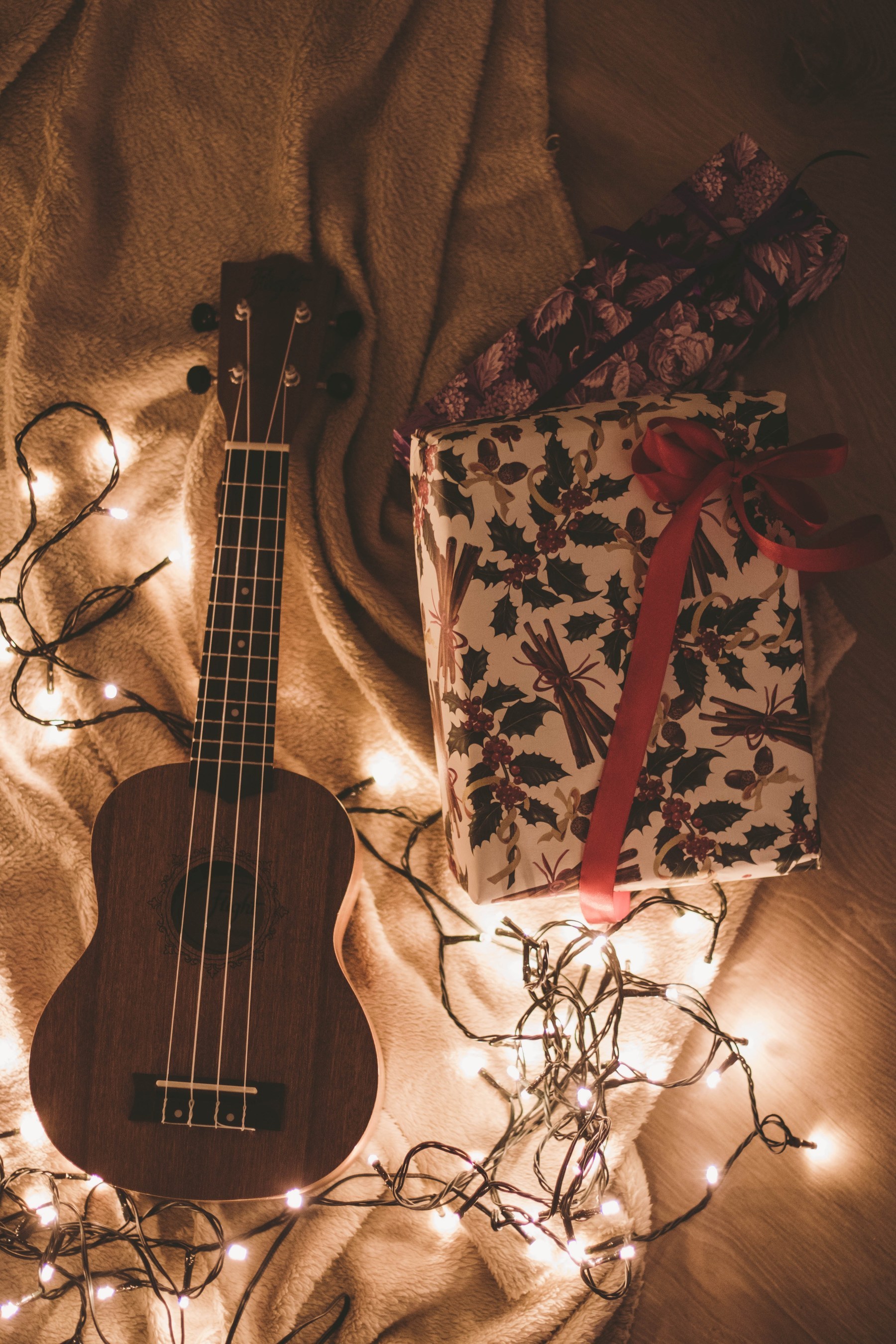 Reading Time:
3
minutes
As the Modern Classic Continues to Shine, Offbeat Favorite "You're a Mean One, Mr. Grinch" Shows Resurgence on ASCAP'S Top Holiday Songs List
The American Society of Composers, Authors and Publishers (ASCAP), a professional membership organization of songwriters, composers and music publishers, announces the top ASCAP holiday songs of 2018. According to an ASCAP analysis of streaming and terrestrial radio data, the hit classic "All I Want for Christmas Is You," written by ASCAP songwriter Walter Afanasieff and pop star Mariah Carey, holds the #1 song position for the second year in a row.
"At this time of year, it is always a joy to hear fresh interpretations of the classic holiday songs that have played such important roles in our lives," said Paul Williams, award-winning songwriter and ASCAP Chairman of the Board and President. "It really is the most wonderful time of the year and I can think of no better way to celebrate it than by acknowledging the incredibly talented songwriters whose enduring works make the holiday that much more special and meaningful."
Through its continued popularity, year after year, "All I Want for Christmas Is You" has become a yuletide staple on par with the older classics that make up ASCAP's Top Holiday Songs list, like "Holly Jolly Christmas," "Let It Snow, Let It Snow, Let It Snow" and "Jingle Bell Rock."
In the years since its 1994 release, "All I Want For Christmas Is You" has topped international charts and been recorded by dozens of artists, and continues to be performed across the globe. "From the very beginning, Mariah and I wanted to create music that would make listeners feel the same sense of nostalgia we all feel around the holiday season. And what started as a simple rock and roll melody on the piano, I'm so pleased to say has topped this list once again and become a holiday classic," remarks Afanasieff, while discussing the history and process he and Carey used to create the hit holiday single.
"You're a Mean One, Mr. Grinch," an offbeat holiday favorite written by ASCAP members Theo Geisel(Dr. Seuss) and Albert Hague, lands on the ASCAP Top Holiday Songs list for the first time in many years at #15. A recent take on the classic, recorded by famed rapper Tyler, The Creator for the November release of the highly anticipated animated film The Grinch, is a reminder of how these classic songs continue to appeal to new generations.
"You're a Mean One, Mr. Grinch" was originally composed for the 1966 cartoon special, How the Grinch Stole Christmas, based on the children's book of the same title by Dr. Seuss. In that broadcast, the song, performed by Thurl Ravenscroft, is the memorable soundtrack for the Grinch's preparations to disguise himself as Santa, and with his dog, Max, sneak into Whoville to remove the Christmas presents and "stop Christmas from coming."
This year's list also shows the continued chart dominance of legendary Songwriters Hall Fame inductee, Johnny Marks. Of the top ten ASCAP holiday songs this year, three of them were written by Marks, whose first single "Rudolph, the Red-Nosed Reindeer" was the first holiday song ever to hit the #1 spot on a pop chart in 1947. Marks's undeniably classic songs are beloved by generations and remain steadfast on the holiday charts year after year.
Below are the top 25 most played holiday songs* for the 2018 season, all written or co-written by ASCAP songwriters and composers. Each song lists ASCAP songwriter credits and copyright date.
"All I Want for Christmas Is You" by Walter Afanasieff (1994)
"It's Beginning to Look a Lot Like Christmas" by Meredith Willson (1951)
"A Holly Jolly Christmas" by Johnny Marks (1964)
"Rockin' Around the Christmas Tree" by Johnny Marks (1958)
"It's the Most Wonderful Time of The Year" by Edward Pola and George Wyle (1958)
"Rudolph the Red-Nosed Reindeer" by Johnny Marks (1949)
"Last Christmas" by George Michael (1984)
"Jingle Bell Rock" by Joseph Carleton Beal and James Ross Boothe (1958)
"Let It Snow, Let It Snow, Let It Snow" by Sammy Cahn and Jule Styne (1945)
"Sleigh Ride" by Leroy Anderson and Mitchell Parish (1948)
"The Christmas Song" by Mel Torme and Robert Wells (1946)
"Here Comes Santa Claus (Down Santa Claus Lane)" by Gene Autry and Oakley Haldeman (1947)
"White Christmas" by Irving Berlin (1941)
"Santa Claus Is Comin' to Town" by Fred Coots and Haven Gillespie (1934)
"You're a Mean One, Mr. Grinch" by Dr. Seuss and Albert Hague (1966)
"Home for the Holidays" by Robert Allen and Al Stillman (1954)
"Feliz Navidad" by Jose Feliciano (1970)
"Frosty the Snowman" by Steve Nelson and Walter E. Rollins (1950)
"Have Yourself a Merry Little Christmas" by Ralph Blane and Hugh Martin (1944)
"Santa Baby" by Joan Javits (1953)
"Blue Christmas" by Billy Hayes and Jay Johnson (1949)
"Christmas Eve/Sarajevo 12/24" by Robert Kine, Paul O'Neill and John Oliva (1995)
"Underneath the Tree" by Greg Kurstin and Kelly Clarkson (2013)
"Do They Know It's Christmas?" Bob Geldof and Midge Ure (1984)
"Wonderful Christmastime" by Paul McCartney (1979)
* Based on an analysis of Nielsen streaming and terrestrial radio data from Aug. 6, 2018 to Nov. 18, 2018.
The North Face Launches a Global Effort to Make Earth Day a National Holiday
Reading Time:
3
minutes
The brand will close its stores on Earth Day, launch a global petition to make Earth Day an officially recognized holiday and celebrate exploration through city takeovers across the globe
Beginning today, The North Face will activate "Explore Mode" in major cities leading up to Earth Day on Monday, April 22. Throughout the week, The North Face will partner with musicians, artists and culinary influencers to host a series of one-of-a-kind experiences that encourage people to disconnect digitally and engage with their surroundings.
The week will culminate with The North Face and 15 organizations around the world partnering to launch a global Change.org petition to make Earth Day an officially recognized holiday. The North Face will also shut down 113 stores in the US and Canada, as well as its global headquarters on Earth Day to provide opportunity for employees to disconnect and explore.
"The North Face is no stranger to exploration and this Earth Day we are proud to join our partners and fellow explorers in a global effort to make Earth Day a national holiday," said Global General Manager of Lifestyle at The North Face, Tim Bantle. "We believe that when people take time to appreciate the Earth, they feel more connected to it and are more likely to protect it. Explore Mode urges us to unplug from our digital lives to connect in real life to the world, each other, and ourselves in the effort to move the world forward."
The North Face partnered with influencers including singer and songwriter Ella Mai, chef Angela Dimayuga and model and activist Gabrielle Richardson to host bespoke events in New York City that will reflect the brand's spirit and the mindset of exploration in music, food and art, along with encouraging exploration in the outdoors. These experiences will only be accessible to those who put down their phones and digital devices to be present in the moment.
Explore Mode experiences are rooted in inspiring and enabling people everywhere to unplug from their digital lives and connect in real life to the one another and the world around them.
Tuesday, April 16: Grammy-winning singer and songwriter Ella Maijoins with vintage fashion collector and curator, Brian Procell, to throw the ultimate 90s throwback party – a mash-up of music and streetwear. Mai will pay homage to the hits and looks of past decades that inspire culture today, while Procell's collection, including vintage looks from The North Face, is on display.
Wednesday, April 17: World renowned chef Angela Dimayuga will go off menu and bring a select number of consumers along for the ride as she explores the many flavors of NYC that bring her inspiration.
Thursday, April 18: Model-artist-activist Gabrielle Richardson takes over Skylight Soho to curate an art exhibition under the theme of exploration. Guests are invited to participate in a "live" piece onsite with Gabrielle and her partners through an interactive display of artistic exploration.
The brand will also activate Explore Mode in other major cities globally including London, Manchester, Munich and Paris.
"Exploration drives creativity. It is important to me to find musical inspiration from all the world's aspects," said Mai. "I'm excited to partner with The North Face to celebrate the many forms of exploration and show New York City what exploration means to me."
Before closing stores, The North Face will also switch its retail locations into Explore Mode where customers can find all the resources they need to spend Earth Day off the grid, exploring the outdoors. Customers who choose to take part in The North Face exploration activities will be rewarded with an exploration kit that includes analog gear to stay present and capture memories without the need for digital devices.
The North Face is committed to social good through programs like the Explore Fund, as well as conservation efforts since its founding in 1966. For more information on Earth Day as a national holiday or to sign the petition visit:
SOURCE: The North Face
RAVE Reviews Releases Ranking of the Best Hair Straighteners
Reading Time:
2
minutes
RAVE Reviews, the innovative site that publishes entertaining rankings based on advanced data-driven analysis, has published a ranking series of the "Best Hair Straighteners," available at:
https://www.ravereviews.org/women/best-hair-straighteners/.
You've probably been there before. The plan was to spend time straightening your hair to perfection so that you could strut out of your house in supermodel fashion. Yet, an hour later, you stumble out of your house burned and looking like a crow tried to nest in your hair. Forget your subpar straightener. Your hair is a diva and demands more. This is why RAVE Reviews put together a ranking of the best straighteners to ensure you are equipped with the best of the best.
The perfect straightener is different for everyone. Frequency of usage, hair thickness, and hair texture are all factors that need to be taken into account in order to select the ideal straightener. RAVE's number one choice, the Furden Two-In-One Straightener, does the job wonderfully for most people. As some hair has very particular needs, however, RAVE highlighted the best straightener for everyday use, thick hair, fine hair, and for those working on a budget. This ranking outlines the tools you need for that supermodel look. It's time to get your strut back.
Flat irons are one of the most versatile styling tools, but they can seriously damage your hair if you're not using the right one," said Hillary Miller, Managing Editor for RAVE Reviews. "Whether you're looking to straighten, create beachy waves, or get tighter curls, a good straightener can do it all — without frying your hair in the process. That's what we wanted to highlight in this ranking."
In determining which straighteners to feature, RAVE compared reviews from sources across the internet and took into account multiple factors such as price, materials, technology, feel, effectiveness, and more.
The full list of featured products includes:
Agave Healing Vapor Iron – Los Angeles, California
Bio Ionic Onepass Straightening Iron, 1 Inch, Black – Staten Island, New York
BylissPRO Nano Titanium-Plated Ultra-Thin Straightening Iron – Stamford, Connecticut
Drybar Tress Press Flatiron – Brentwood, California
FHI Brands Platform Tourmaline Ceramic Professional Hair Styling Iron – Norwalk, California
Furiden 2 in 1 – Shenzhen, China
ghd Platinum White Styler – Leeds, United Kingdom
HAI Gold Convertible – Chino, California
HSI Professional Glider – Hialeah, Florida
KIPOZI Pro Flat Iron – Zhuhai, China
Remington Pro 1″ Digital Heat Flat Iron – DeForest, Wisconsin
T3 Singlepass Luxe – Venice, California
RAVE Reviews is an authoritative and entertaining guide for consumer goods, entertainment, and travel. It's not a product review site or a lifestyle magazine. But if those two met on an online dating site, 9 months later, you'd have RAVE Reviews.
SOURCE: RAVE Reviews
Dropp Announces New Brand Partnerships Team
Reading Time:
2
minutes
Dropp is proud to announce that it has hired Jose Rodriguez and Willie Escobar Montanez of Escobar and Sons to manage Brand Partnership strategy for Dropp. Montanez and Rodriguez have nearly 50 years combined of experience creating, developing and marketing brands, especially in youth and pop culture oriented markets.
Willie Escobar Montanez is well known for his own brand "Willie Esco," a highly successful urban street wear brand and has worked with globally known brands, including Samsung, Barneys, COOGI, Daymond John, FUBU, KITH, Etonic, Tupac Shakur, Rag & Bone, 424, and Patta. Mr. Montanez has secured licenses for brand development ranging from Tupac Shakur to MGM film/movie licenses that have been instrumental in generating more than $400 million in worldwide sales to date.
Jose Rodriguez has more than 15 years experience developing brands such as Platinum FUBU, Rocawear, Sean John and others. Mr. Rodriguez's design portfolio has generated more than $200 million in sales. Focusing especially on brand image, Mr. Rodriguez maintains personal and professional relationships with high profile luminaries and organizations, such as 50 Cent and G-Unit Records, Shady Records, StarPower Global (Fabolous), Roc Nation, Def Jam, the Country of Bermuda and many others.
Willie Escobar stated that "The opportunity to be involved with a company that is redefining the way Brands and Creators interact with consumers allows us to be at the cutting edge of innovation in the music and fashion industry."
Montanez will focus on taking over as "Head Of Brand Partnerships" and utilize the current roster of brands within their portfolio – Coogi / Jaclar / Lotto Sport Global / Fubu / Lo Life Brand / Patrick Kelly / Puma / Twinzz and many more. Rodriguez is appointed to help creator's who are part of the Dropp Creator Network (DCN) with designing merch and clothing lines to help monetize their brands.
Dropp CIO Gurps Rai had this to say about the appointment "We are delighted to appoint such high calibre industry veterans who will advance Dropp's Brand Partnerships Strategy allowing the company to collaborate with some of the world's most influential brands and demonstrating that Dropp represents the next generation of creator centric technology."
SOURCE: DroppTV