2018 Hainan International Tourism Island Carnival Opens to Tourists Worldwide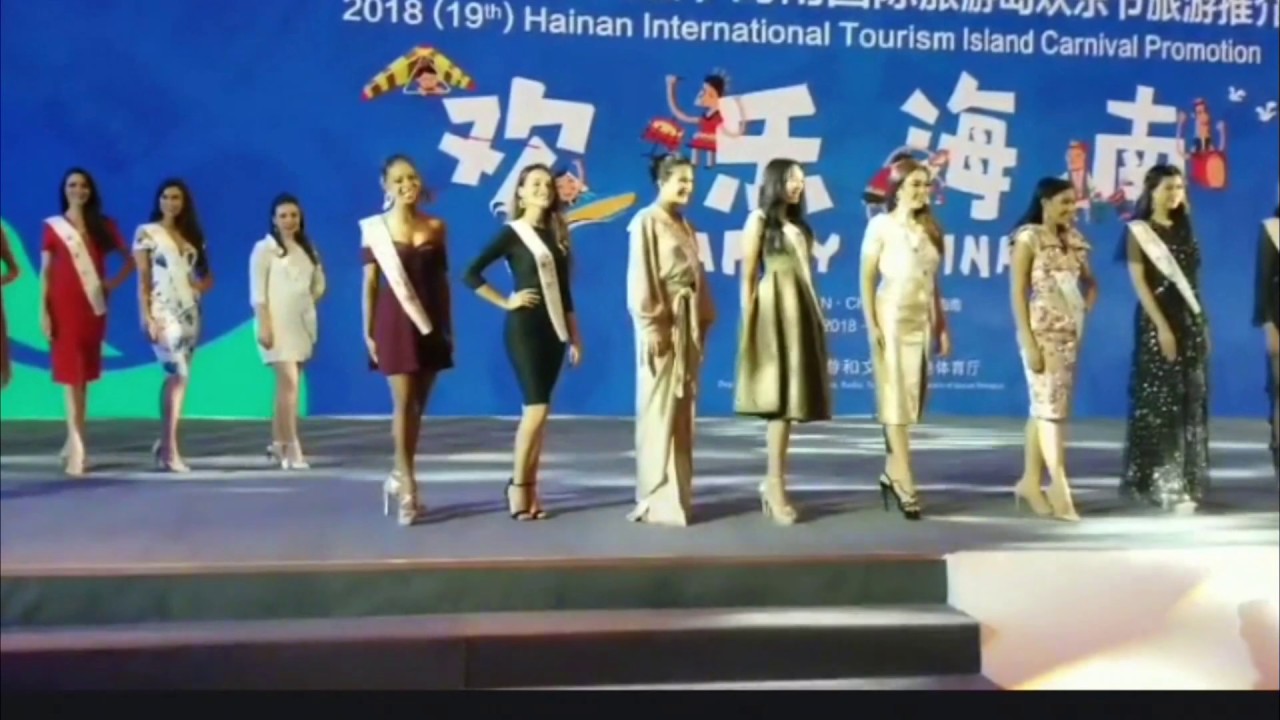 Reading Time:
2
minutes
On November 24, 2018 (the 19th edition) Hainan International Tourism Island Carnival kicked off in Haikou, introducing more than 120 activities for visitors from home and abroad, for unforgettable leisure time in Hainan. The governor of Hainan Province, Mr. Shen Xiaoming, announced the opening. In the upcoming month, more than 120 activities such as art performances, sports competitions, exhibitions and celebrations will be staged, bringing unforgettable happy experience to the global visitors.
After years of efforts, the Hainan Carnival is now a featured celebration of tourism, and the highlight in tourism and culture of global influence. This carnival is of a larger scale, higher level, with more participants than ever before, and has attracted guests from more than 20 countries and regions, and from 21 provinces, cities and districts of China.
"The Hainan Carnival shows the tourism and culture of Hainan, and is the festival of us all," Salote Pilolevu Tuita, Princess of the Kingdom of Tonga and President of the Tonga-China Friendship Association, who came to attend the carnival, appreciated Hainan's efforts to build an international tropical island resort. Mr. Vira Rojpojchanarat, Minister of Culture of Thailand, pointed out that the Hainan International Tourism Island Carnival is world-famous and promotes the protection and development of cultural heritage. Thailand has also sent art troupes to give a performance. Duan Qiang, Chairman of the World Tourism Alliance (WTA), said that as China's first region-wide tourism province, Hainan enjoys a sound momentum of tourism development. He believed that the central government's preferential policies for Hainan's development and construction will inject strong momentum into Hainan's tourism development.
"We welcome tourists from home and abroad to Hainan to appreciate its unique charm," Fu Caixiang, Vice Governor of Hainan Province, extended a cordial invitation at the opening ceremony. The carnival is hosted by Hainan Provincial Department of Tourism, Culture, Radio, Television and Sports, which is composed of Haikou Main Venue and five sub-venues in Sanya, Danzhou, Qionghai, Wanning and Lingshui. International main events such as the 2018 World Leisure Tourism Expo, the 4th Hainan International Tourism and Food Expo and the first World Tourism and Investment Conference will be held. The carnival will close in Sanya on December 31.
SOURCE: Hainan Provincial Department of Tourism, Culture, Radio, Television and Sports
"SAKUYA LUMINA" Night Walk Launched at Osaka Castle Park on Dec. 15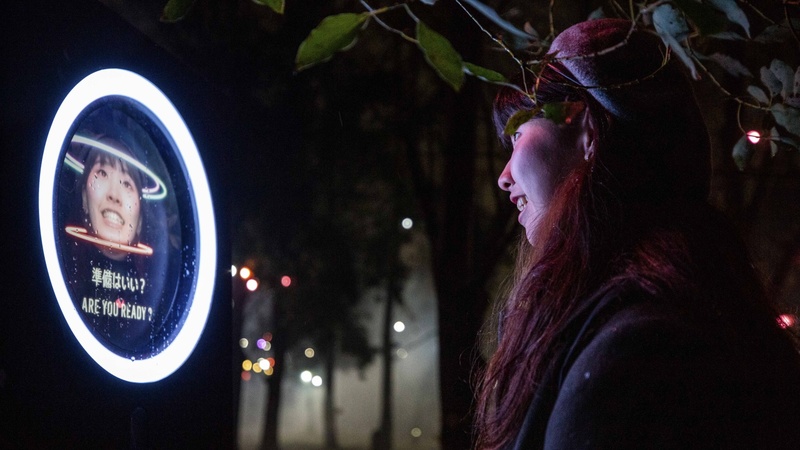 Reading Time:
1
minute
"AlkaNight Co., Ltd.," jointly owned by the Dentsu group and Yoshimoto Kogyo Co., Ltd., and Osaka Castle Park Management Co., Ltd., launched their nighttime entertainment project, "SAKUYA LUMINA" night walk at Osaka Castle Park on December 15, 2018.
"SAKUYA LUMINA" is the 9th and latest in the "Lumina Night Walk" series created by the Montreal, Canada based digital art company, "Moment Factory". The world-renowned, internationally award-winning series is able to provide visitors with a unique and unforgettable outdoor multimedia experience that transcends language through the use of fantastical lights, music, video, presentation, and interactive devices. Each "Lumina Night Walk" experience is unique as they are directly inspired by the culture and natural beauty that is special to each location.
"SAKUYA LUMINA" is a night walk experience in which visitors find themselves following a 9-chapter story while fantastical sounds and lights blend with Osaka Castle Park's nature. The story presents an adventure in which visitors must work together with fantastical "joy spirits" to help Akiyo, a teenage girl from the future, find her way back home to her time. Visitors can enjoy an immersive space that makes them feel as if they were drawn into the world of the story.
Japanese actress, comedian, and fashion designer Naomi Watanabe has taken up the post of "SAKUYA LUMINA" ambassador. She commented, "The worlds created by Moment Factory are so beautiful. The way that they are able to blend digital art with nature is amazing. I am really looking forward to experiencing the night walk."
Website: https://sakuyalumina.jp/en/
Dubai's Exceptional City Shopping Retreat Address Dubai Mall by Emaar Hospitality Group Welcomes Guests With New Look and Sparkle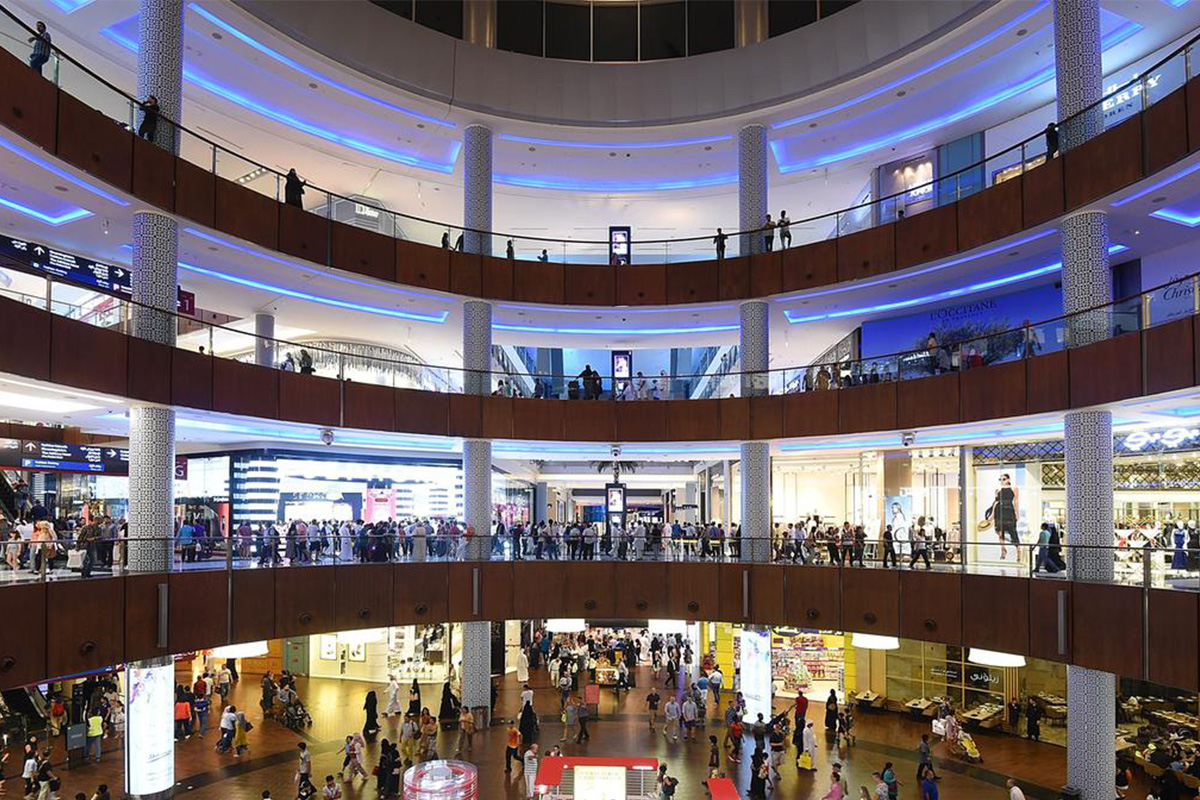 Reading Time:
2
minutes
With nearly 97 per cent of Dubai's tourists visiting The Dubai Mall, it is no surprise it has earned the title of the world's most visited destination. Visitors to the mall, located in the heart of Downtown Dubai, the iconic mega-development featuring attractions such as Burj Khalifa and The Dubai Fountain, have an unbeatable hospitality experience awaiting them at Address Dubai Mall.
Linked directly to the mall's famed Fashion Avenue, Address Dubai Mall now welcomes visitors in a new look and sparkle. Emaar Hospitality Group, the hospitality and leisure business of global developer Emaar Properties, has boldly reimagined the hotel, an exceptional and exclusive city shopping retreat in The Dubai Mall.
Olivier Harnisch, CEO of Emaar Hospitality Group, said: "Address Dubai Mall once again underlines our strategy of creating exceptional lifestyle environments under our Address Hotels + Resorts."
Mohamed Samir El Sayed, General Manager of Address Dubai Mall, added: "The hotel has set industry benchmarks for its service excellence, lifestyle choices and central location. We are raising the standards with the new design and added amenities."
The rooms take on an inspiring new look and feel with lavish furnishings. Private balconies open to mesmeric views of Burj Khalifa and The Dubai Fountain.
Karat, the lobby lounge, is fresher and sophisticated, and serves contemporary and modern Arabic culinary delights. Cez is where you can retreat for a sumptuous lunch. The Café serves luscious lattes to ice-cold frappés. Opening soon is the Club Lounge, exclusively reserved for guests of Club Rooms and Suites. Address Dubai Mall is also home to one of the largest open-air lap pools in Downtown Dubai, its allure enhanced by the exotic pool-side restaurant, Cabana, which will welcome guests shortly.
Adding to the choice of Address Dubai Mall as one of Dubai's definitive wedding venues is a Bridal Sales Centre, that serves as a preview showcase, and a VIP multi-purpose room. The Spa at Address Dubai Mall has an elegant new look and assures the blissful experiences of refinement and rejuvenation that nourish both mind and body.
Address Dubai Mall is in easy walk of Burj Khalifa, Souk Al Bahar and The Dubai Fountain. The DubaiInternational Airport is only 10 minutes away. Bookings can be made online at www.addresshotels.com
New Energy Technology Could Save British Hospitality and Leisure Sector £310M-a-year, Report by Centrica Finds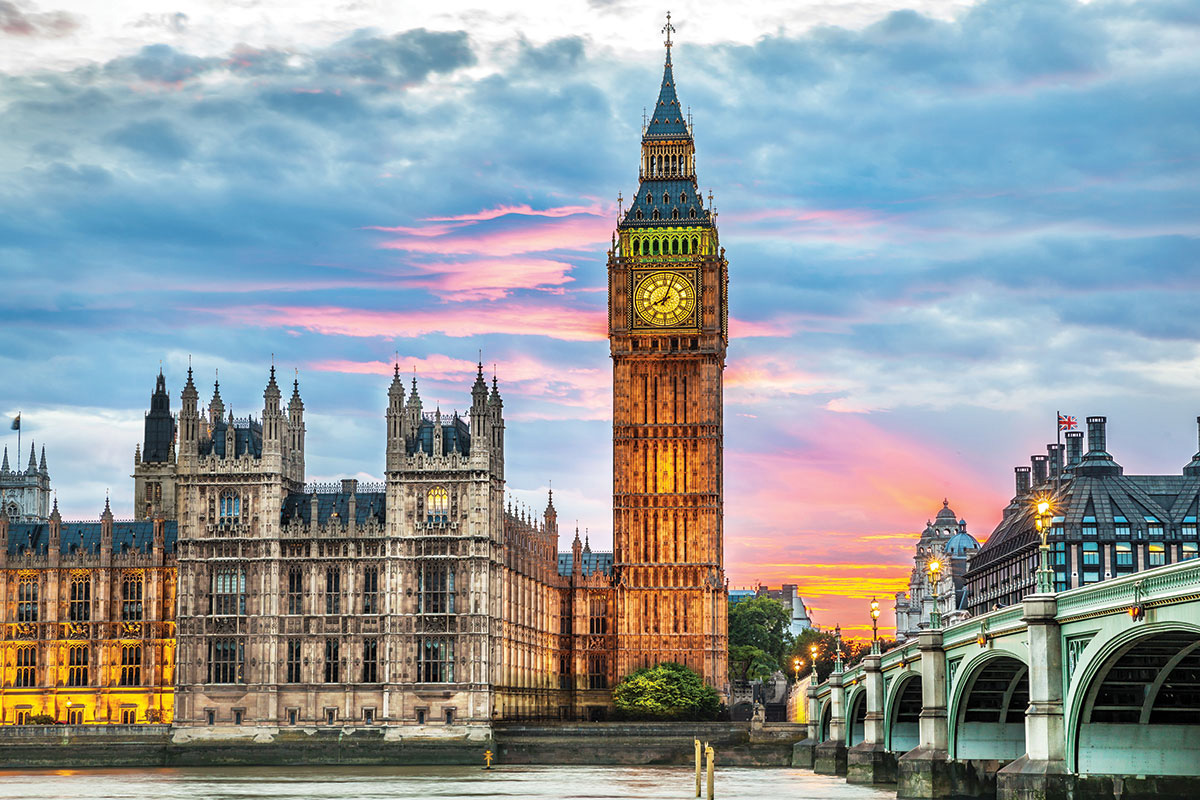 Reading Time:
3
minutes
UK businesses in the hospitality and leisure sector could save at least £310m-a-year on their energy bills by adopting new energy technologies like solar panels and batteries, according to a report published by Centrica.
The report Distributed Energy: Powering the future of hospitality and leisure, found that if just 50% of businesses in the sector adopted new energy technology it would boost UK economic growth by £3.7bn GVA (Gross Value Added) and support 50,000 jobs.
The hospitality and leisure sector is the UK's third largest employer and spends more than £1.3bn a year on energy. Businesses have been challenged to improve their energy productivity by 20% by 2030, as set out by the Government's Clean Growth Strategy.
Alan Barlow, UK and Ireland Director at Centrica Business Solutions, said: "New energy technology has the potential to drive growth, increase efficiency and help give businesses in the hospitality and leisure sector a competitive advantage.
"Investing in this area doesn't just make sense financially. Businesses are increasingly harnessing the sustainability benefits of low-carbon energy technology to attract and retain growing numbers of environmentally-savvy consumers."
The research suggests that savings could be achieved by adopting distributed energy technology such as efficient heating and lighting, solar, Combined Heat and Power (CHP) and battery storage. New energy monitoring technology can also help to identify inefficient equipment and processes.
To read the report in full, click here.
Carbon emissions savings for the hospitality and leisure sector
The report follows the publication of Centrica's 'Powering sustainability' report in October, which found that the hospitality and leisure sector could reduce its annual carbon emissions by 14% through the adoption of new energy technology.
Centrica calculated that, if just half of hospitality and leisure businesses in the UK adopted distributed energy technology, the sector could reduce emissions by the equivalent of 1.3 million tonnes of carbon dioxide a year (1.3 MtCO2e), or the equivalent of 23 million tonnes by 2030. This is equal to the annual carbon emissions associated with the energy use of 421,000 homes, or equivalent to the entire housing stock of Norfolk.
Case study: Alton Towers Resort
An example of a hospitality business realising the benefits of new energy technology is the 550-acre Alton Towers Resort. It is home to four hotels, a conference centre, more than a dozen restaurants and Europe's largest waterpark. The hotels alone can accommodate 2,500 guests and 400 staff.
The facilities team must ensure power is supplied to all of these different buildings as well as provide heat for the 1,000m³ of water in the waterpark. Centrica Business Solutions installed a combined heat and power unit (CHP) at the resort capable of generating up to 850kWh of electricity. CHP is a form of on-site energy generation that uses the heat by-product of electricity generation so that it can be put to use – in this case, to maintain water temperature in the park. Meeting these two needs from one source results in an annual saving on energy costs for Alton Towers of 12% a year.
The report has been published following the one-year anniversary of the Industrial Strategy, which identified the opportunities for UK industry to harness the global shift to clean growth.
The hospitality and leisure sector research form parts of Centrica Business Solution's Powering Britain report, which analysed key sectors including healthcare, industry and hospitality and leisure. Combined, these sectors account for more than a quarter of the UK's GVA, and almost a third of UK employment. The report found that if just half of these sectors invested in energy saving solutions, they could reduce annual energy costs by £980m.
The number of dwellings as of 1 April 2017 in Norfolk was 420,360, according to Ministry of Housing, Communities and Local Government housing statistics published in May 2018.
For further detail on all reports, visit www.centrica.com/economicfuture.