Uruguay uses football to promote tourism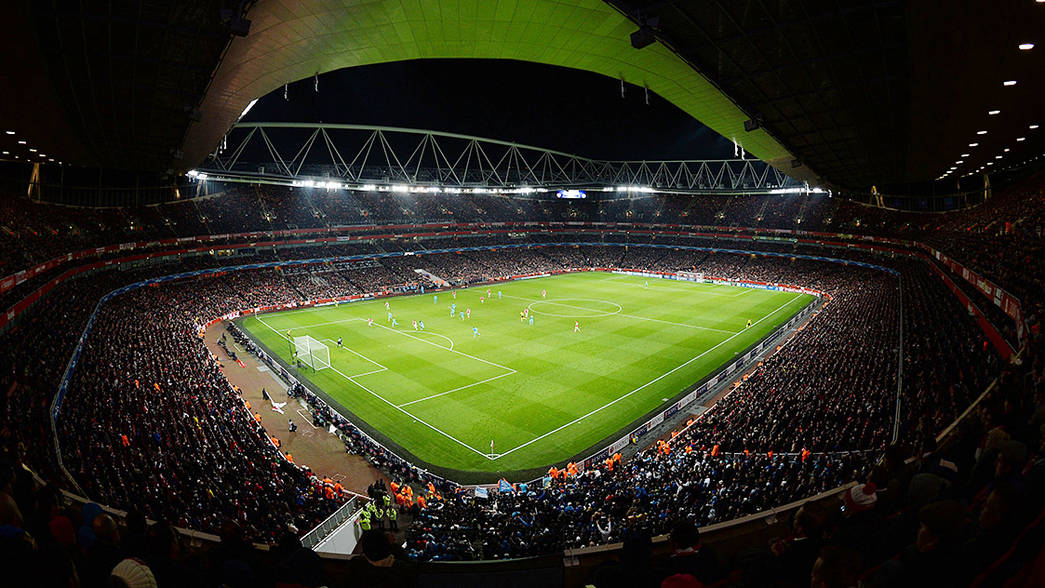 Reading Time:
1
minute
Uruguay's tourism brand "Uruguay Natural" has conducted a friendly football match against Brazil in the Emirates Stadium for promoting tourism and business opportunities in the country.
The match allowed the organisers to showcase the country's beauty and potential to try to a number of local businesses, investors, buyers and journalists on the sidelines of a football match.
The Uruguayan Ambassador to the UK, Fernando López Fabregat along with the Director of the country brand, Larissa Perdomo welcomed the guests to the match.
Larissa Perdomo said: "The UK is one of the most important markets for our international marketing campaign. London, being home to the most important opinion leaders from the investment, travel and lifestyle sectors, we had great pleasure in sharing our vision for the Country Brand of Uruguay with such influential locals."
Uruguay, the winner of the first ever World Cup, is known around the world for its great footballers. Football will definitely be a great vehicle to carry the information about the country.
INOX Opens its Third Multiplex in Chennai at OMR
Reading Time:
2
minutes
~ Multiplex to have India's first BigPix – INOX's homegrown giant screen format  
~ Massive 8-screen multiplex comes up at The Marina Mall 
India's fastest growing multiplex chain, INOX Leisure Ltd, announced the launch of its third multiplex in the city of Chennai. The newest INOX multiplex in Chennai has come up at The Marina Mall on the Old Mahabalipuram Road, popularly known as the OMR. The massive multiplex boasts of 1820 seats spread across eight imposingly designed auditoriums. The occasion also marks the launch of INOX's homegrown giant screen format – BigPix in India. Each of the eight screens in the multiplex is soaked in comfort and equipped with the best-in-class cinema technologies for sound and projection. The multiplex operated its first show on Sunday, 31stMarch. INOX's latest addition in Chennai would augment its presence in Tamil Nadu to a total of 31 screens across five properties.
Easily the largest multiplex of the buzzing and popular stretch of OMR, the all new INOX is comfortably located at The Marina Mall. Thanks to a smooth and breezy approach, the movie buffs in the region can enjoy a healthy dose of entertainment. The latest INOX multiplex is set to redefine the cinema viewing experience with its striking features including INOX's very own big screen format, the BigPix, introduced first time in the country, with a larger than life stadium-like auditorium.
The auditoria are equipped with Laser projection system offering 300% brighter and crystal clear image quality and an outstanding uniformity with higher contrast. In addition, the theaters also offer a surround sound experience from the Dolby ATMOS system, for the guests to enjoy a thunderous feel. The immersive ambience of each auditorium compliments the vibrant 3D view, which is powered by Volfoni Smart Crystal Diamond solution.
The multiplex will boast of a string of customer-friendly digital features like paper-less check-ins, touch-screen enabled ticketing and interactive food-ordering. Guests would also get to experience INOX's vibrant hospitality and gourmet offerings. The lively restaurant, Café Unwind, is designed to serve its specially curated mouth-watering preparations, even to guests who are not watching a movie. INOX has also introduced Kiddles, a bright and exciting play area for kids, amply loaded with toys, books, relevant activities and content.
Commenting on the launch, Alok Tandon, Chief Executive Officer – INOX Leisure Ltd, said, "Our latest multiplex in Chennai is a complete package of entertainment, excitement, comfort and delectable gourmet experience. It has the best of technology, coupled with comfort, class and convenience, and a wide range of food choices, even for the non-movie guests. With this launch, we have reiterated our focus on ensuring a wholesome experience to our patrons and creating a stronger bonding with them. We are looking forward to welcoming the most passionate cinema-lovers to the latest entertainment destination in Chennai."
Designed upon an eclectic theme, the multiplex greets its patrons with a bold and electrifying entrance, seamlessly combining with the style and vibrancy of multiple formats and offerings of INOX, wonderfully depicting a convergence of various design identities with distinct appeal. INOX is already operating two multiplexes in Chennai, at Citi Center, Dr RK Salai and at Chandra Metro Mall, Virugambakkam. With this launch, INOX will expand its presence to 139 multiplexes spanning 574 screens across 67 cities in the country.
SOURCE: INOX Leisure Ltd
David Beckham's luxury men's grooming brand HOUSE 99 is celebrating its first anniversary
Reading Time:
1
minute
David Beckham's luxury men's grooming brand HOUSE 99 is celebrating its first anniversary. 10 HOUSE 99 fans were invited for grooming sessions in London when they got the surprise of seeing David Beckham dropping by the barbershop. The participants had no idea that the brand founder himself was planning to show up and attend their grooming appointments.
"It was an incredible day, I wanted to personally thank our consumers who are making HOUSE 99 so special. We are overwhelmed by the support we receive every day from HOUSE 99 fans, said David Beckham who revealed the video on his Instagram account. We are excited for the year to come and we will keep building the range to help every guy find his next look."
After the surprise, brand fans had the chance to discuss looks & favorite products with David Beckham.
Launched in 2018 in more than 20 countries, HOUSE 99 will celebrate its first anniversary by dropping its new SMARTEN UP Hair & Moustache Wax on February 1st. The product will be first available online http://www.house99davidbeckham.com
Saint Lucia Jazz Festival and Jazz at Lincoln Center launches join festival
Reading Time:
1
minute
In a first of its kind, the Saint Lucia Jazz Festival is joining hands with Jazz at Lincoln Center to conduct a joint festival, which will feature some of the finest names in modern jazz.
The week-long festival will be conducted on May 5–12. Jazz at Lincoln Center has programmed a stellar lineup. Christian McBride, Ledisi, Etienne Charles, Russell Hall, and Patrick Bartley will serve as artists-in-residence in Saint Lucia during the week-long festival. Artists Gregory Porter, Dianne Reeves, Catherine Russell, Somi, The Baylor Project, Veronica Swift, members of the New Orleans Jazz Orchestra, and a host of musicians and collaborators from the Caribbean will perform throughout the week.
In addition to world-class performances, the 2019 Saint Lucia Jazz Festival will feature "Artists In Education" initiatives including master classes, professional development, and live performance collaborations with Saint Lucia School of Music students and local jazz artists.
"This collaboration between Saint Lucia and renowned Jazz at Lincoln Center reflects Saint Lucia's exceptional reputation for consistently producing a world-class festival. The 2019 Saint Lucia Jazz Festival Produced in Collaboration with Jazz at Lincoln Center marks another monumental chapter in our small island's history. We are excited to begin this partnership which will bring together some of the world's best jazz artists in the world's most beautiful destination," remarked Minister for Tourism, Hon. Dominic Fedee.
"We are proud to support the re-establishment of the Saint Lucia Jazz Festival as the premier jazz festival in the Caribbean," said Wynton Marsalis, Managing and Artistic Director, Jazz at Lincoln Center. "This collaboration reflects our shared commitment to presenting music at the highest level of artistic integrity and quality, while also offering festival-goers a profoundly good time. Jazz has a unique power to bring people of all ages together and lift up communities."