Great response to Hindi Cinema Samman Samaroh in New Delhi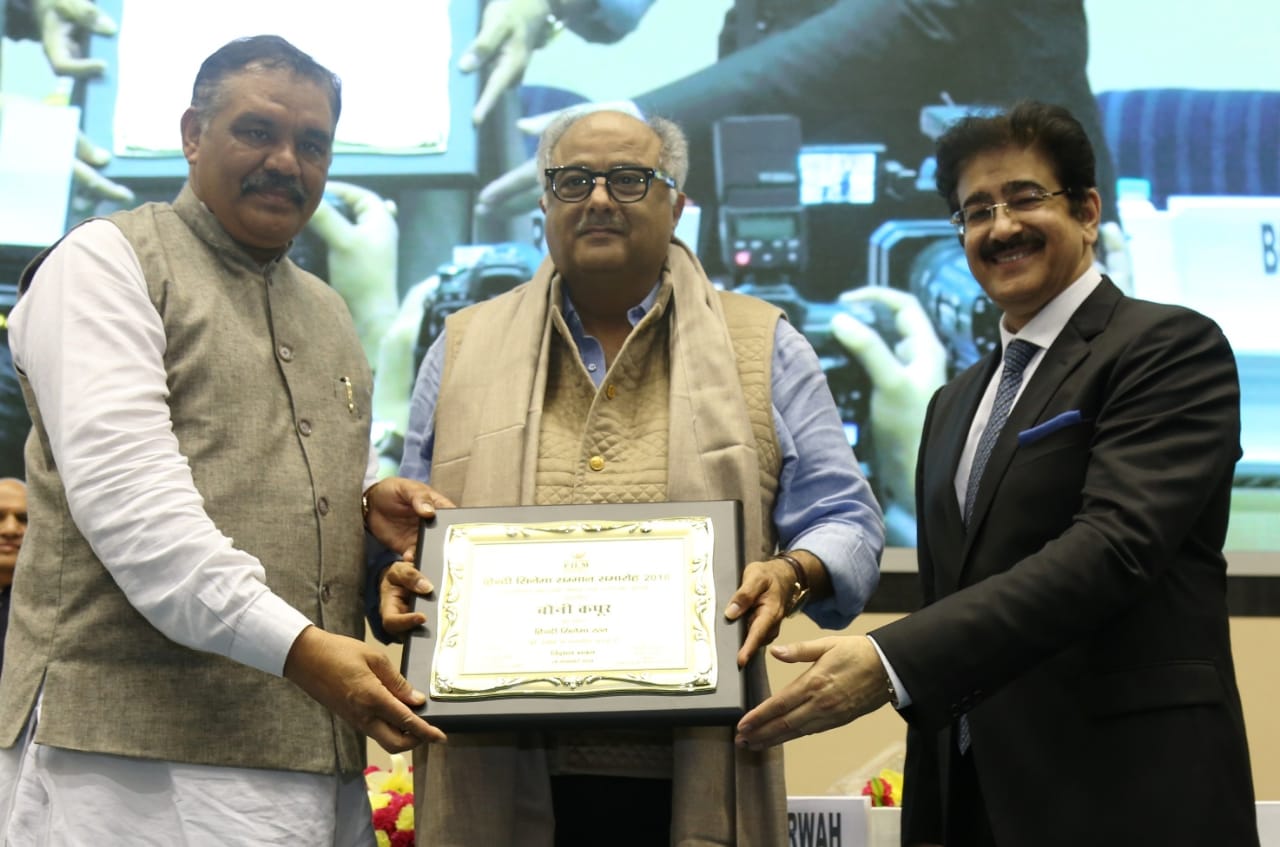 Reading Time:
2
minutes
The 2nd edition of Hindi Cinema Samman Samaroh was held in a glittering ceremony in Vigyan Bhavan, New Delhi. Some of the big names in the Hindi Film Industry were honoured during the event, including film producers Boney Kapoor, Mehul Kumar, Actor-Director Nandita Das, Actor Sanjay Kapoor and Zareen Khan.
Dr. Sandeep Marwah President of ICMEI and Marwah Studios said.
"Almost after 110 years of Hindi Cinema, we somehow forgot to honour and highlight the contribution of this most popular cinema of the world at the central level with National awards exclusively. We at ICMEI-International Chamber of Media and Entertainment Industry could feel the pain of this need last year," at the second edition of Hindi Cinema Samman Samaroh at Vigyan Bhawan.
The awards were presented by Hon. Satya Pal Singh Union Minister of State, Ministry of Human Resource Development responsible for Higher Education and Minister of State in the Ministry of Water Resources, River Development & Ganga Rejuvenation, Government of India and Hon. Vijay Sampla Union Minister of State Ministry of Social Justice and Empowerment, Government of India. The Ministers were also felicitated for their contribution to Hindi Cinema.
H E Dr. Ashraf Shikhaliyev, Ambassador of Azerbaijan was awarded the Hindi Cinema Samarthak Award.
"Appreciation is the key to enthusiasm. Our film industry is known to the world. The best film makers of the world watch Hindi cinema as it is a total entertainment," said Boney Kapoor, Chairman of the award Committee this time.
"Hindi Films have contributed to Hindi learning not only in India but all over the world. Not only entertainment, Hindi films are the best ambassador of our culture too. People all over the world like and love Hindi cinema. I congratulate each and every awardee and especially Sandeep Marwah for taking initiative to start an award like this," said Satya Pal Singh, Union Minister, Government of India.
"Hindi Cinema is the biggest in the country number wise, quality wise and popularity wise. It needs to be honoured and highlighted. I am lucky to be associated with now the most prestigious National Award for Hindi Cinema. My best wishes to each and every one present here and to the whole Hindi film industry for marvellous contribution towards entertainment," added Vijay Sampla, Union Minister, Government of India.
"Hindi Cinema is a complete package of Entertainment, Education and Information. It is the best way to learn Hindi, know the world through pictures and has enhanced tourism to a great extent," added Marwah.
The function marked the importance of honouring the yesteryear's greats for fuelling future growth.
GROOVE X Introduce a New Companion Robot, "LOVOT"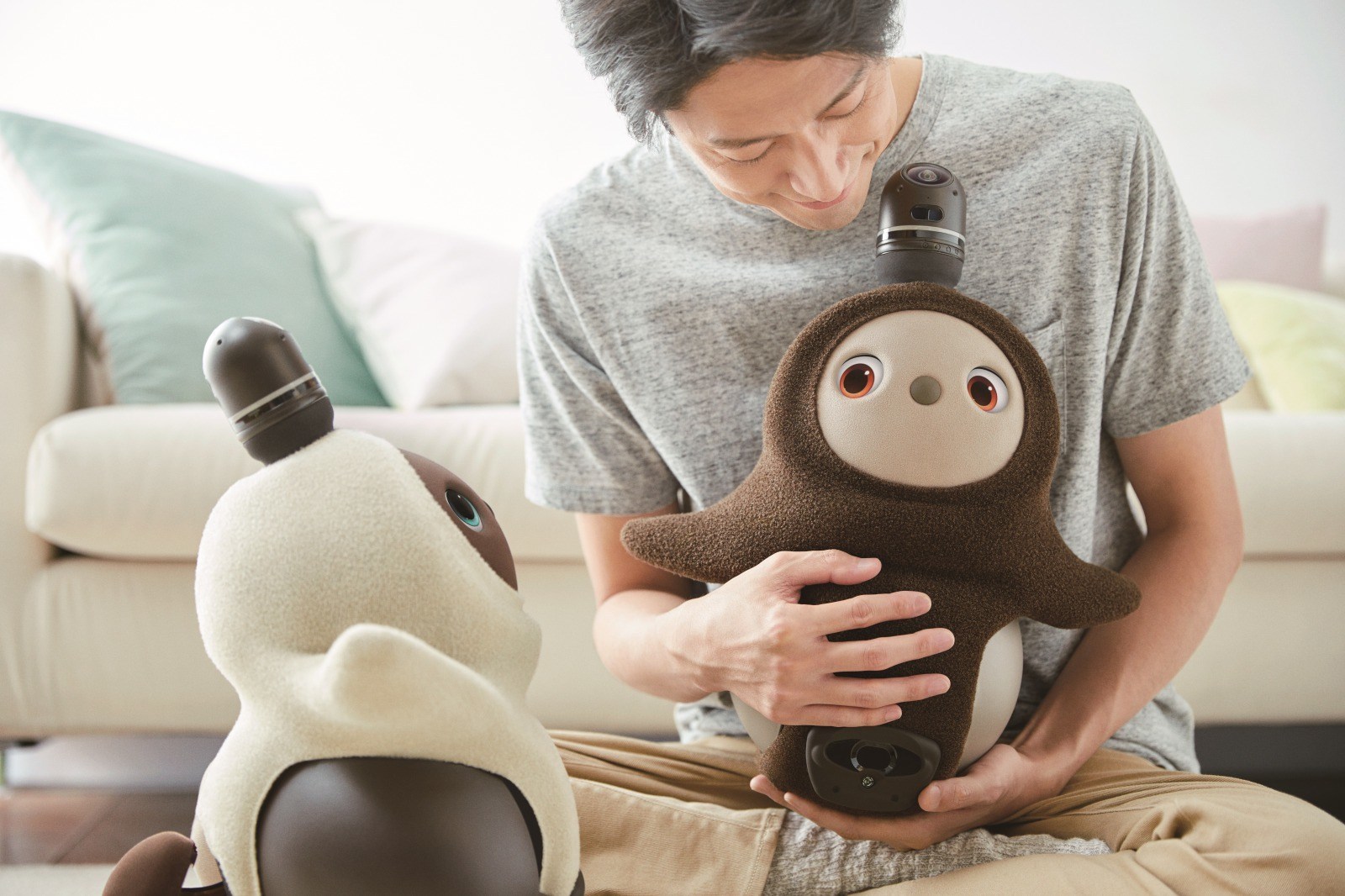 Reading Time:
2
minutes
Robot start-up GROOVE X (GX) (headquarters: Nihonbashi, Chuo-ku, Tokyo; CEO Kaname Hayashi) has announced the Tuesday, December 18, 2018 launch of the companion robot "LOVOT(TM)". In development for over three years based on the concept "A little LOVE can change the world," LOVOT overturns common assumptions about robots by creating a new partner for human beings. It is loaded with advanced technology such as Emotional Robotics(TM), touch sensors throughout its body, and some six-layered eye display — specifications that differ from conventional robots used in households.
GROOVE X plan their first shipment of the 2-unit sets in fall-winter 2019. Starting on Tuesday, December 18, 2018, they are accepting Web advance reservations.
Official site URL: lovot.life
The LOVOT is not a useful robot that will do tasks for human beings. It begs for attention and gets in the way of those it lives with, and at times will shy away from people it does not know. It is adorable just by being there. When owners are with it, they feel a sense of relief, of contentment, and can't help but smile. They get a warm feeling inside. People feel a sense of happiness when they reach out and gently touch it or hug it close. They can feel the joy of loving something. When robots can have such a trusted relationship with people and become a way to add enrichment and security to their lives, GROOVE X believe that they can nurture people's "capacity to love" and lead to enhancing their everyday performance.
What GROOVE X have pursued with technology is not efficiency or usefulness but rather a robot that makes people truly happy by its innocent character and charming gestures that feels satisfying to cuddle. It gently stirs people's feelings and fills them with happiness. It draws out their capacity to love and gives them the energy to face their tomorrows. Though it is not alive, LOVOT is warm. It has been created for owners to love it.
Unique features of LOVOT
To be sold with 2 units as one set (single units to be sold from 2020)
Though it is a robot, it seems to be alive as if it were a living being
Though it is a robot, one can form a trusting relationship with it
Though it is a robot, it seems to have a social nature
Though it is a robot, it does not do any work in place of humans
Though it is a robot, it accelerates communication* between people
* As LOVOTs become friends with each other, communication between the owners expands
Profile of GX CEO Kaname Hayashi
1973: Born in Aichi prefecture in Japan
1998: Began career at Toyota Motor Corporation
Developed aerodynamic products such as Supercar "LFA"
2003: Developed aerodynamic designs of F1 (Formula 1) at the same company
2004: Developed aerodynamic designs of F1 at Toyota Motorsports GmbH (Germany)
2007: Managed development of mass-produced models at Product Planning Division (Z) in Toyota Motor Corporation
2011: Joined Masayoshi Son's program for successor development "Softbank Academia", external member of inaugural class
2012: Participated in development of SoftBank's emotion recognition personal robot "Pepper"
2015: Founded GX and assumed CEO post
2016: Procured fund amounting to JPY 1.40 billion, the largest domestically as seed round
2017: Procured fund amounting to JPY 4.35 billion for series A round
SOURCE: GROOVE X
Fourth edition of India Art Festival is held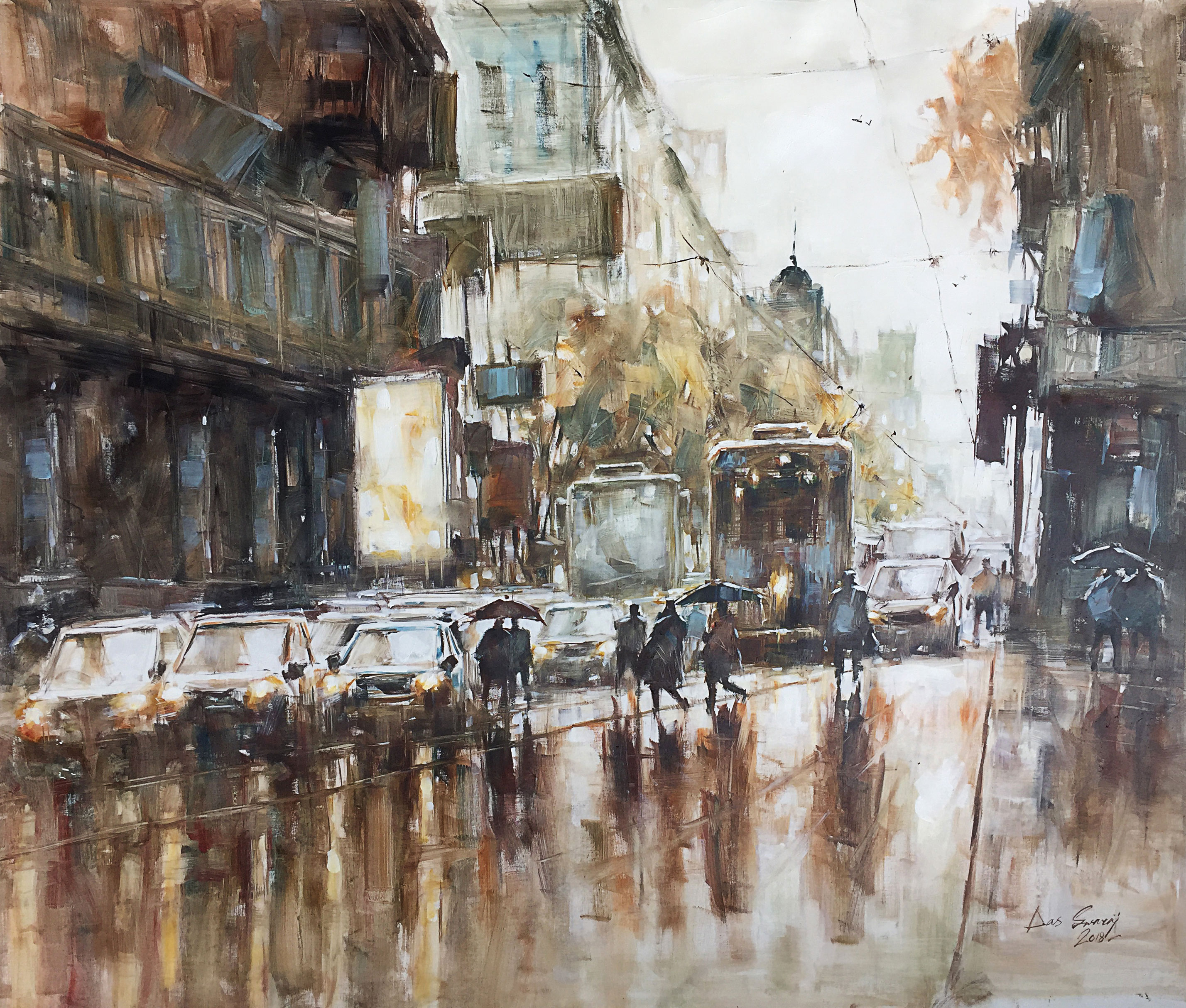 Reading Time:
1
minute
India Art Festival (IAF), a big gala of world's art, was held at Thyagaraj Stadium in New Delhi on November 22–25. The grand event attracted over 500 artists from 40 cities through its 35 art galleries. The even displayed all kind of arts: painting, sculptures, photography, ceramics, textiles and installations from rural India to metro cities.
The event, which is conducted by the publishers of Indian Contemporary Art Journal, was first held in 2011.
The focus of this year's event was the work and performance of 100 independent artists from cities like Chennai, Jammu, Tripura and Ahmedabad. The independent artists include mid-career, established as well as emerging artists.
IAF also offered a venue for budding artists to showcase their talent.
Rajendra, the director of India Art Festival, said: "The art scene in Delhi has become event-driven, with bigger art events drawing in more crowds than solo or group exhibitions in individual art galleries. Economical art fairs – in terms of participation cost – are easy for exhibitors to take part in and recover basic participation cost, hence they participate every year. Almost 90% of art galleries and 60% of artists are repeat participants in India Art Festival; this growth is phenomenal in such trying times."
Art festival like IAF offers a unique opportunity for artists and connoisseurs alike to create and appreciate new works of art.
Actress-artist Lucy Liu will Feature in Singapore Contemporary Art Exhibition Co-presented by The Ryan Foundation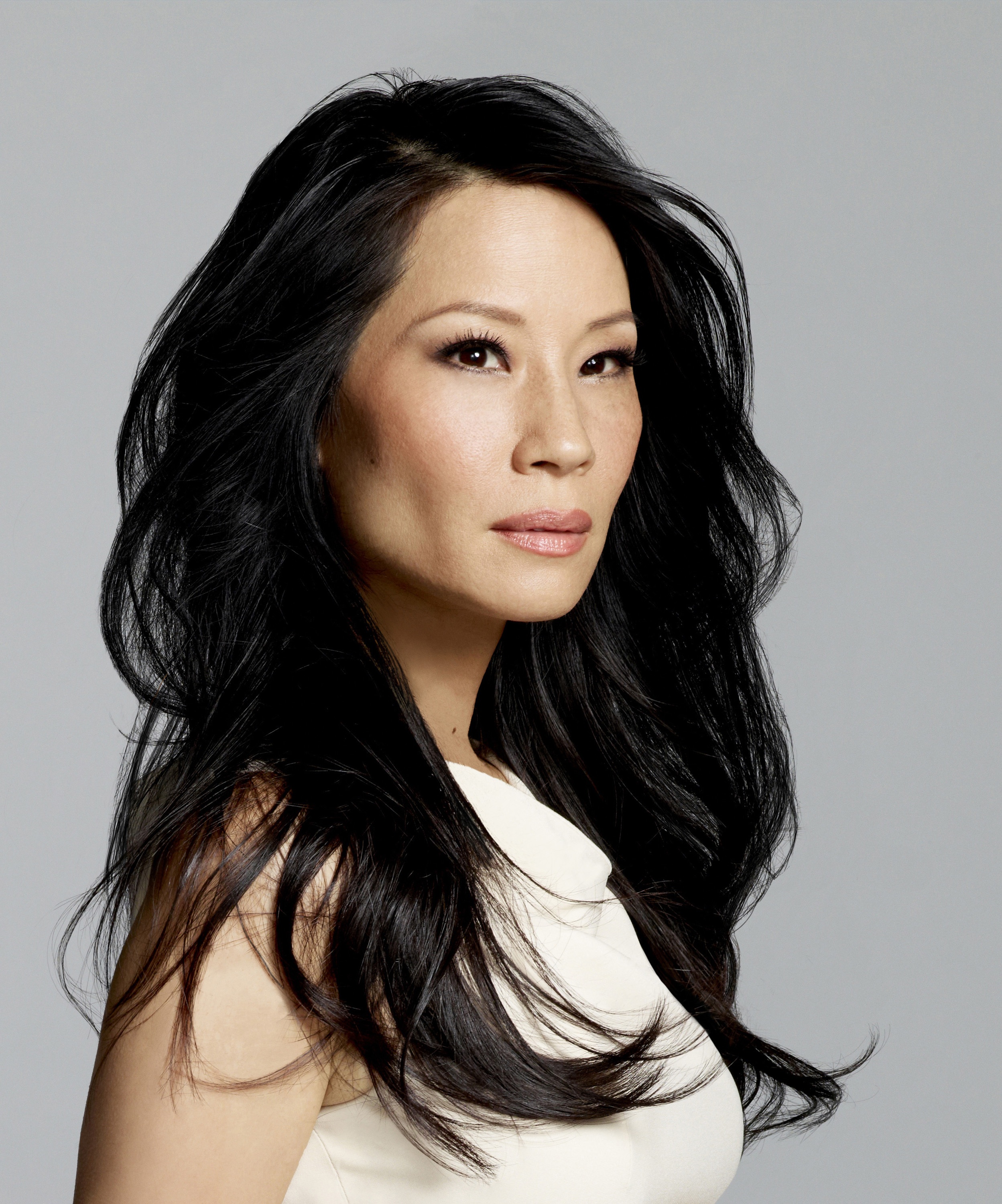 Reading Time:
4
minutes
The Ryan Foundation, a private non-profit arts organisation started by lawyer and art collector Ryan Su, is proud to kick off Singapore's art calendar in 2019 with Unhomed Belongings — Singapore's first major art exhibition featuring award-winning Hollywood actress and artist Lucy Liu (USA) and Jurors' Choice Award recipient Shubigi Rao (Singapore). The exhibition is free to the public and will run from 12 January to 24 February 2019 at the historic Stamford Gallery in the National Museum of Singapore. Liu will also make her first trip to Singapore to commemorate the opening. The Ryan Foundation serves as a lively and accessible key player in the local and regional art scene, with a mission to promote arts awareness in Singapore and around the world.
Lucy Liu and Shubigi Rao: Unhomed Belongings is co-organised by The Ryan Foundation and the National Museum of Singapore. Unhomed Belongings presents artworks by two creative minds, Lucy Liu (b.1968) from the United States and Shubigi Rao (b.1975) from Singapore, with striking overlaps in perspective and subject matter. Through an exploration of their respective practices, the artists slowly developed into "visual penfriends" as their discourse unveiled similar themes. Liu and Rao share an interest in examining and dissecting cultures, histories, identities and relationships. Both are also drawn to the repurposing of found objects in their art, as these objets trouvés become narrators to their creations and conduits to their expressions. The artistic dialogue between these two kindred spirits will be documented for the first time at the National Museum of Singapore, with the exhibition housed in the Stamford Gallery, the museum's oldest and most historically rich space.
"It is important for The Ryan Foundation to be a platform with an international outlook that encourages diverse cultural exchanges around art. The Singapore art scene is developing, and it is timely to show two artists who happen to be strong women as they navigate themes of identity and growth with such honesty and strength. We connected instantly with Lucy and her art, and knew at once we had to share her powerful work with everyone," said Ryan Su, founding director of The Ryan Foundation. "We are committed to raising the profile of contemporary art in Singapore and Asia by collaborating with international artists to present publicly engaging content."
Unhomed Belongings highlights the honest parallels between two artists who hitherto have never met before, yet possess interesting commonalities in their artistic practices. Their artworks are presented in thoughtful conversation: Liu's installation Lost and Found echoes Rao's Stabbing at Immortality: Building a Better Jellyfish, where the artists invite viewers to examine objects that may seem ordinary at first glance but possess peculiar character when observed up-close. Through their delicate yet deliberate craftwork, Liu and Rao transform the ordinary into the conceptual, and the salvaged into the sublime.
Liu's artwork addresses themes of security, salvation, and the long-term effects of personal relationships on our physical and emotional selves. Her exploration spans multiple mediums, taking the forms of painting, sculpture, collage, silkscreen, video and found objects appropriated into handmade reliquaries. A key artwork featured in Unhomed Belongings is an installation titled Lost and Found, which consists of discarded objects Liu picks up on her travels, hidden in around 200 hand-made books. Visitors are encouraged to pick up the books and open them, and free to replace them anywhere within the installation. In this way, visitors become participants in a cycle of rediscovery, as the lost objects are given new meaning not only through the narrative that Lucy has created for them within her books, but also through the constant re-ordering of the books themselves.
"Many people know me as an actress, but visual art has always been an equally important part of my life. My work is personal in nature – inspired by my memories and experiences, by shifting notions of security and salvation, and how these experiences and ideas manifest themselves physically in the body. It is exciting to be able to connect with new audiences through all expressions of art, and I am so excited to exhibit my works in Singapore for the first time, presented in conversation with Shubigi Rao, a Singaporean female artist. I would like to thank The Ryan Foundation and the National Museum of Singapore for their incredible efforts in making this possible," said Lucy Liu, featured artist, award-winning actress and director.
The Ryan Foundation is a Singapore non-profit arts organisation that aims to increase arts awareness by developing ambitious projects and exhibitions in Singapore and around the world. Previous exhibitions organised by The Ryan Foundation include Andy Warhol: Social Circus in Singapore and Kuala Lumpur (featuring the largest collection of Warhol's Polaroid photography ever exhibited in Asia), Ryder Ripps' Diventare Schiavo in Venice and Singapore (a virtual reality artwork that challenged the boundaries of contemporary art) and Re|Collecting Asia: Selections from Singapore Private Collections.
Lucy Liu and Shubigi Rao: Unhomed Belongings is the highlight of the Singapore art calendar in January 2019, a month when the city will be abuzz with art fairs, exhibitions and gallery openings. This monumental exhibition creates an interesting interaction between Liu's and Rao's work by representing contemporary issues of identity and relationships, and positions Singapore as a global destination for contemporary artists. The exhibition will run from 12 January to 24 February 2019 at the National Museum of Singapore, and admission is free to the public. Events planned for Unhomed Belongings include an artist talk and an art collectors' roundtable, details of which will be released in due course. The Ryan Foundation and the National Museum of Singapore will also jointly publish a limited edition hardcover catalogue for the landmark exhibition in a print run of 500.
For more information, please visit:
www.theryanfoundation.com