Actress-artist Lucy Liu will Feature in Singapore Contemporary Art Exhibition Co-presented by The Ryan Foundation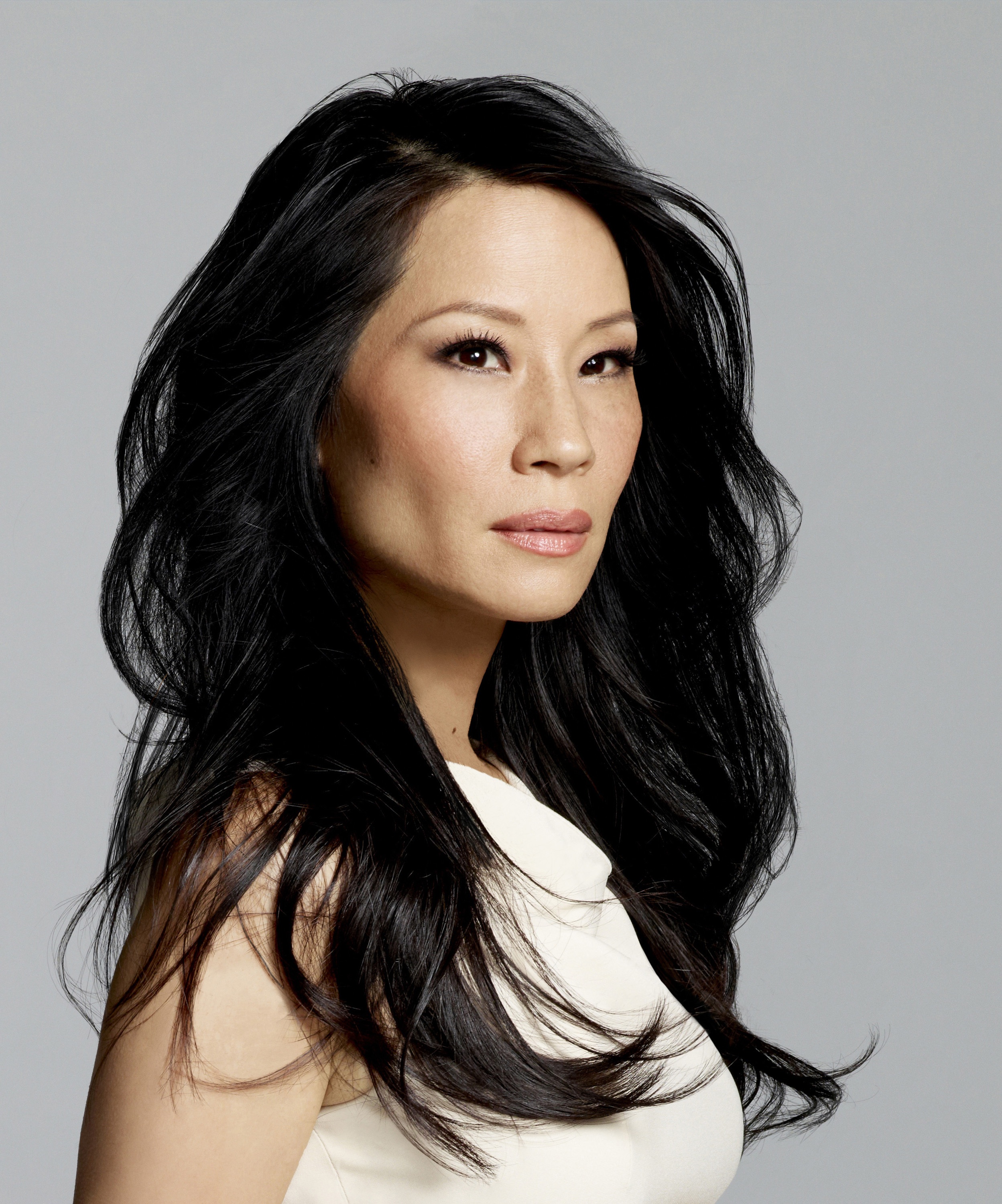 Reading Time:
4
minutes
The Ryan Foundation, a private non-profit arts organisation started by lawyer and art collector Ryan Su, is proud to kick off Singapore's art calendar in 2019 with Unhomed Belongings — Singapore's first major art exhibition featuring award-winning Hollywood actress and artist Lucy Liu (USA) and Jurors' Choice Award recipient Shubigi Rao (Singapore). The exhibition is free to the public and will run from 12 January to 24 February 2019 at the historic Stamford Gallery in the National Museum of Singapore. Liu will also make her first trip to Singapore to commemorate the opening. The Ryan Foundation serves as a lively and accessible key player in the local and regional art scene, with a mission to promote arts awareness in Singapore and around the world.
Lucy Liu and Shubigi Rao: Unhomed Belongings is co-organised by The Ryan Foundation and the National Museum of Singapore. Unhomed Belongings presents artworks by two creative minds, Lucy Liu (b.1968) from the United States and Shubigi Rao (b.1975) from Singapore, with striking overlaps in perspective and subject matter. Through an exploration of their respective practices, the artists slowly developed into "visual penfriends" as their discourse unveiled similar themes. Liu and Rao share an interest in examining and dissecting cultures, histories, identities and relationships. Both are also drawn to the repurposing of found objects in their art, as these objets trouvés become narrators to their creations and conduits to their expressions. The artistic dialogue between these two kindred spirits will be documented for the first time at the National Museum of Singapore, with the exhibition housed in the Stamford Gallery, the museum's oldest and most historically rich space.
"It is important for The Ryan Foundation to be a platform with an international outlook that encourages diverse cultural exchanges around art. The Singapore art scene is developing, and it is timely to show two artists who happen to be strong women as they navigate themes of identity and growth with such honesty and strength. We connected instantly with Lucy and her art, and knew at once we had to share her powerful work with everyone," said Ryan Su, founding director of The Ryan Foundation. "We are committed to raising the profile of contemporary art in Singapore and Asia by collaborating with international artists to present publicly engaging content."
Unhomed Belongings highlights the honest parallels between two artists who hitherto have never met before, yet possess interesting commonalities in their artistic practices. Their artworks are presented in thoughtful conversation: Liu's installation Lost and Found echoes Rao's Stabbing at Immortality: Building a Better Jellyfish, where the artists invite viewers to examine objects that may seem ordinary at first glance but possess peculiar character when observed up-close. Through their delicate yet deliberate craftwork, Liu and Rao transform the ordinary into the conceptual, and the salvaged into the sublime.
Liu's artwork addresses themes of security, salvation, and the long-term effects of personal relationships on our physical and emotional selves. Her exploration spans multiple mediums, taking the forms of painting, sculpture, collage, silkscreen, video and found objects appropriated into handmade reliquaries. A key artwork featured in Unhomed Belongings is an installation titled Lost and Found, which consists of discarded objects Liu picks up on her travels, hidden in around 200 hand-made books. Visitors are encouraged to pick up the books and open them, and free to replace them anywhere within the installation. In this way, visitors become participants in a cycle of rediscovery, as the lost objects are given new meaning not only through the narrative that Lucy has created for them within her books, but also through the constant re-ordering of the books themselves.
"Many people know me as an actress, but visual art has always been an equally important part of my life. My work is personal in nature – inspired by my memories and experiences, by shifting notions of security and salvation, and how these experiences and ideas manifest themselves physically in the body. It is exciting to be able to connect with new audiences through all expressions of art, and I am so excited to exhibit my works in Singapore for the first time, presented in conversation with Shubigi Rao, a Singaporean female artist. I would like to thank The Ryan Foundation and the National Museum of Singapore for their incredible efforts in making this possible," said Lucy Liu, featured artist, award-winning actress and director.
The Ryan Foundation is a Singapore non-profit arts organisation that aims to increase arts awareness by developing ambitious projects and exhibitions in Singapore and around the world. Previous exhibitions organised by The Ryan Foundation include Andy Warhol: Social Circus in Singapore and Kuala Lumpur (featuring the largest collection of Warhol's Polaroid photography ever exhibited in Asia), Ryder Ripps' Diventare Schiavo in Venice and Singapore (a virtual reality artwork that challenged the boundaries of contemporary art) and Re|Collecting Asia: Selections from Singapore Private Collections.
Lucy Liu and Shubigi Rao: Unhomed Belongings is the highlight of the Singapore art calendar in January 2019, a month when the city will be abuzz with art fairs, exhibitions and gallery openings. This monumental exhibition creates an interesting interaction between Liu's and Rao's work by representing contemporary issues of identity and relationships, and positions Singapore as a global destination for contemporary artists. The exhibition will run from 12 January to 24 February 2019 at the National Museum of Singapore, and admission is free to the public. Events planned for Unhomed Belongings include an artist talk and an art collectors' roundtable, details of which will be released in due course. The Ryan Foundation and the National Museum of Singapore will also jointly publish a limited edition hardcover catalogue for the landmark exhibition in a print run of 500.
For more information, please visit:
www.theryanfoundation.com
OKEx Revisited Bangkok After Launch of Thai Baht Trading
Reading Time:
1
minute
OKEx, a Malta-based world-leading digital asset exchange, has made a stop-over to Bangkok to bring industry leaders together to exchange ideas on blockchain technology. In view of the fast-growing digital asset community in Thailand, OKEx has launched the C2C (customer-to-customer) fiat-to-token trading service for Thai Baht (THB) on its platform, filling the high demand in the global markets, and at the same time, fulfilling its role of a trailblazer in driving blockchain adoption globally.
OKEx experienced a full-bloomed blockchain mindXchange
Throughout the "mindXchange" session, industry talents Nattapon Nimakul, Tech Lead of Katinrun & CTO of Kulap, Jake Choi, Chief Marketing Officer of Fantom Foundation, Sivanus Yamdee (Go), CEO and Co-founder of Coin Asset Exchange and Jirayut Srupsrisopa, CEO of Bitkub have discussed the importance of raising awareness of blockchain in the community, and shared insight on the latest regulatory development in the Thai digital asset space and how to accelerate the ecosystem.
OKEx Launches Thai Baht (THB) C2C Trading
OKEx launched Thai Baht (THB) on its C2C trading platform, currently supporting the BTC, USDT, ETH, and LTC trading pairs. Users can complete KYC verification to be eligible to buy/sell digital assets with Thai Baht.
For more details, please visit OKEx website.
JET8 Launches World's First Social Wallet
Reading Time:
2
minutes
Tokenised social engagement technology platform JET8 today announced the launch of the new JET8 Wallet, JET8's "connect and transact" hub for all users owning J8T tokens, users of JET8's DENapps, as well as both online and offline retailers.
Designed to give users a safe, seamless and pleasant experience, the JET8 Wallet is a secure custodian app for those wanting to safekeep their J8T tokens, earn rewards, and buy real-life products.
Similar to Coinbase, average users don't have to worry about how to store private keys. List of uses for the new JET8 Wallet include:
Sending or receiving J8T Tokens between wallets and friends;
Receiving JETPoints from brands based on social engagement from user generated content;
Purchasing consumer goods from over 30,000 points of sale worldwide;
Purchasing collectibles and artwork;
Purchasing JETPoints using multiple payment methods;
Discovering multiple social communities applications ("DENapps") that are being built using the JET8 ENTERPRISE SaaS API for agencies and brands; and
Using the JET8 Wallet as a gateway to earning social currency.
The JET8 Wallet is programmed with real-time sync. Transaction lists simply update automatically, all driven by in-house built smart contracts. The easy two-step activation of the JET8 Wallet is tied to KYC approval by an industry-leading service.
The first social currency wallet made for shopping real products no matter where you are.
The new unified JET8 ENTERPRISE e-commerce protocol allows brands, retailers, and telecommunication partners worldwide to offer wallet users with a vast liquidity network of real-life consumer products and services.
A revolutionary feature of the JET8 Wallet is allowing users to purchase mobile data or "load" top-ups and recharges in any country around the world. This feature emphasises JET8's mission to bring its "social wallet" to everyone, regardless of what country they are from, by allowing users to access mobile network connectivity from their wallets or as a reward from their social media engagement.
The JET8 Wallet is connected to over 30,000 offline points of sale where users can buy goods from. Retailers already accepting JETPoints and the JET8 Wallet around the world are:
7-Eleven (

Philippines

)
Circle K (

Indonesia

)
Shop & Go (

Vietnam

)
Alfamart (

Indonesia

)
Lazada (

Philippines

)
Watsons (

Philippines

)
Shoprite (

South Africa

)
Checkers (

South Africa

)
Users can also purchase exclusive collectibles, printed on demand, and delivered worldwide.
JET8 Founder Victor Zabrockis, said: "Our mission is to connect thousands of mobile-first communities with a one-stop shop financial system for users, brands, retailers and influencers. We are proud to help people convert their social influence into digital currency through a full custodian ERC20/J8T crypto wallet. It does not matter if one is a well-versed crypto lover or just an average mobile user curious about blockchain, we've built the JET8 Wallet with everyone in mind."
To download the JET8 Wallet, visit https://wallet.jet8.io/.
SOURCE JET8
Industry Leaders to Converge in Hong Kong to Discuss Digital Assets and Blockchain Applications at the HashKey International Digital Asset Summit 2019
Reading Time:
2
minutes
The HashKey International Digital Asset Summit 2019 (HIDA2019), hosted by HashKey Group, Wanxiang Blockchain Labs and co-organized by Cyberport and ZA International, will be held on 21st March, 2019 at The Four Seasons Hotel, Hong Kong. Joining the event will be over 400 delegates from banks, asset management firms, technology firms, family offices, hedge funds, venture capital firms, financial regulatory institutions and industry associations in Hong Kong, Singapore, Tokyo and Seoul.
HIDA2019 will be the first summit in Asia aimed at increasing global awareness of digital assets and blockchain applications and follows the Global Blockchain Summit that has been hosted by Wanxiang Blockchain Labs for the last four years. At the event, industry experts and key opinion leaders from investment, finance, blockchain and market regulatory fields will be presenting and participating in various panel discussions.
With the theme, "Digital Assets: From Frontier to Mainstream", this year's event will help to educate institutional investors about this new asset class and will explore several key topics relating to digital assets and blockchain technology such as market infrastructure, portfolio management, research and valuation, case studies of successful blockchain applications, secured custody, banking services, AML/CFT tools, trading ecosystems, accounting and auditing, regulatory clarity and security tokens.
Key opinion leaders will deliver keynote speeches on the following issues:
What is the current market structure of digital assets, and how does this compare with other asset classes?
What are the opportunities and risks for the industry?
What are the emerging use cases for blockchain technology?
How should we classify digital assets across digital tokens, digital currencies, tokenised securities and commodities, and security tokens?
What professional research, trading, and valuation tools are available?
How are companies dealing with AML/CFT requirements?
How are institutional investors thinking about this asset class today?
What kind of regulatory frameworks are emerging?
To purchase tickets, please visit: https://www.hashkey.com/#/hk. Early bird tickets are available before 28th February, 2019.
To apply to be a sponsor of the event, please contact: contact@hashkey.com.
SOURCE Wanxiang Blockchain Labs