Actress-artist Lucy Liu will Feature in Singapore Contemporary Art Exhibition Co-presented by The Ryan Foundation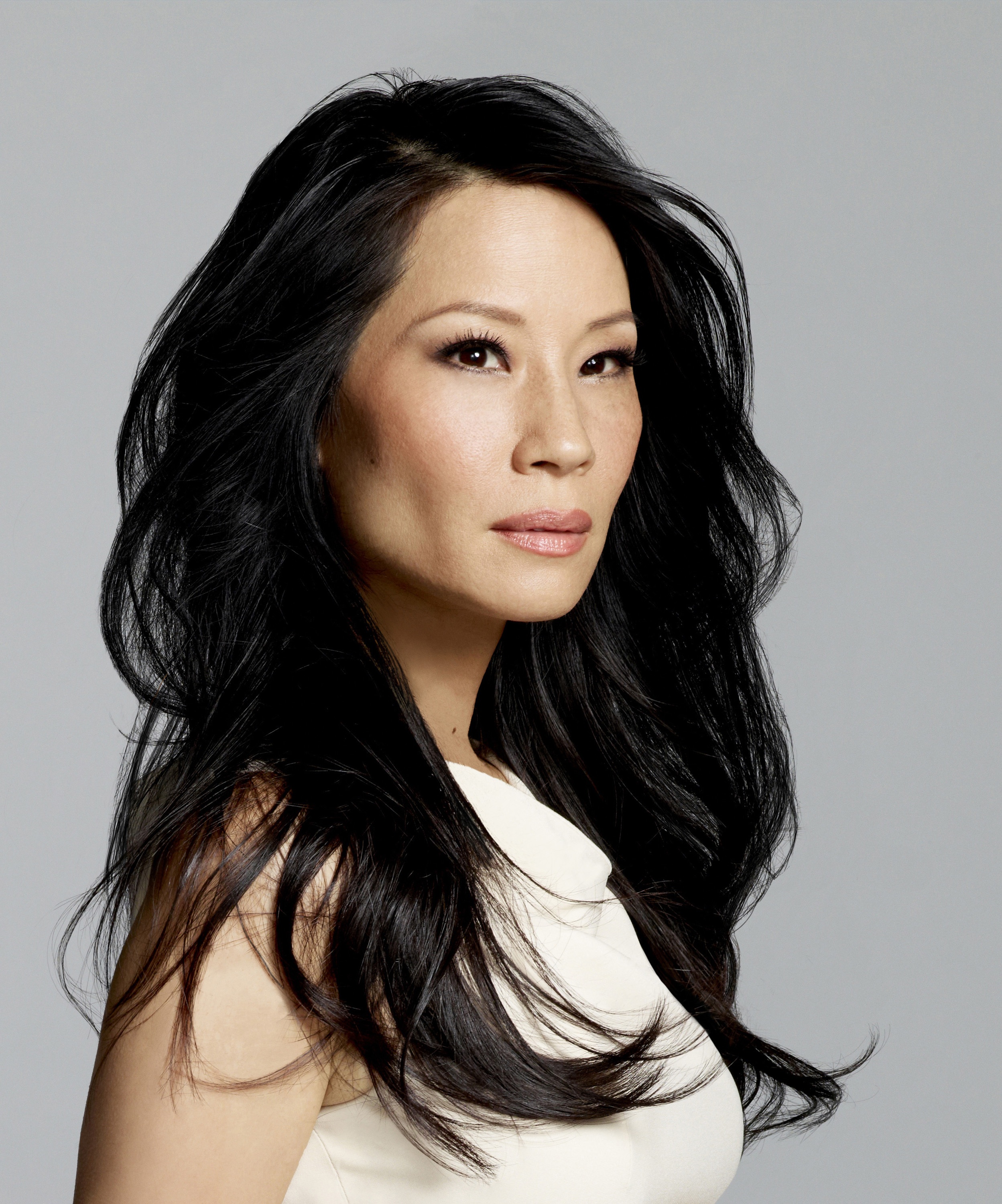 Reading Time:
4
minutes
The Ryan Foundation, a private non-profit arts organisation started by lawyer and art collector Ryan Su, is proud to kick off Singapore's art calendar in 2019 with Unhomed Belongings — Singapore's first major art exhibition featuring award-winning Hollywood actress and artist Lucy Liu (USA) and Jurors' Choice Award recipient Shubigi Rao (Singapore). The exhibition is free to the public and will run from 12 January to 24 February 2019 at the historic Stamford Gallery in the National Museum of Singapore. Liu will also make her first trip to Singapore to commemorate the opening. The Ryan Foundation serves as a lively and accessible key player in the local and regional art scene, with a mission to promote arts awareness in Singapore and around the world.
Lucy Liu and Shubigi Rao: Unhomed Belongings is co-organised by The Ryan Foundation and the National Museum of Singapore. Unhomed Belongings presents artworks by two creative minds, Lucy Liu (b.1968) from the United States and Shubigi Rao (b.1975) from Singapore, with striking overlaps in perspective and subject matter. Through an exploration of their respective practices, the artists slowly developed into "visual penfriends" as their discourse unveiled similar themes. Liu and Rao share an interest in examining and dissecting cultures, histories, identities and relationships. Both are also drawn to the repurposing of found objects in their art, as these objets trouvés become narrators to their creations and conduits to their expressions. The artistic dialogue between these two kindred spirits will be documented for the first time at the National Museum of Singapore, with the exhibition housed in the Stamford Gallery, the museum's oldest and most historically rich space.
"It is important for The Ryan Foundation to be a platform with an international outlook that encourages diverse cultural exchanges around art. The Singapore art scene is developing, and it is timely to show two artists who happen to be strong women as they navigate themes of identity and growth with such honesty and strength. We connected instantly with Lucy and her art, and knew at once we had to share her powerful work with everyone," said Ryan Su, founding director of The Ryan Foundation. "We are committed to raising the profile of contemporary art in Singapore and Asia by collaborating with international artists to present publicly engaging content."
Unhomed Belongings highlights the honest parallels between two artists who hitherto have never met before, yet possess interesting commonalities in their artistic practices. Their artworks are presented in thoughtful conversation: Liu's installation Lost and Found echoes Rao's Stabbing at Immortality: Building a Better Jellyfish, where the artists invite viewers to examine objects that may seem ordinary at first glance but possess peculiar character when observed up-close. Through their delicate yet deliberate craftwork, Liu and Rao transform the ordinary into the conceptual, and the salvaged into the sublime.
Liu's artwork addresses themes of security, salvation, and the long-term effects of personal relationships on our physical and emotional selves. Her exploration spans multiple mediums, taking the forms of painting, sculpture, collage, silkscreen, video and found objects appropriated into handmade reliquaries. A key artwork featured in Unhomed Belongings is an installation titled Lost and Found, which consists of discarded objects Liu picks up on her travels, hidden in around 200 hand-made books. Visitors are encouraged to pick up the books and open them, and free to replace them anywhere within the installation. In this way, visitors become participants in a cycle of rediscovery, as the lost objects are given new meaning not only through the narrative that Lucy has created for them within her books, but also through the constant re-ordering of the books themselves.
"Many people know me as an actress, but visual art has always been an equally important part of my life. My work is personal in nature – inspired by my memories and experiences, by shifting notions of security and salvation, and how these experiences and ideas manifest themselves physically in the body. It is exciting to be able to connect with new audiences through all expressions of art, and I am so excited to exhibit my works in Singapore for the first time, presented in conversation with Shubigi Rao, a Singaporean female artist. I would like to thank The Ryan Foundation and the National Museum of Singapore for their incredible efforts in making this possible," said Lucy Liu, featured artist, award-winning actress and director.
The Ryan Foundation is a Singapore non-profit arts organisation that aims to increase arts awareness by developing ambitious projects and exhibitions in Singapore and around the world. Previous exhibitions organised by The Ryan Foundation include Andy Warhol: Social Circus in Singapore and Kuala Lumpur (featuring the largest collection of Warhol's Polaroid photography ever exhibited in Asia), Ryder Ripps' Diventare Schiavo in Venice and Singapore (a virtual reality artwork that challenged the boundaries of contemporary art) and Re|Collecting Asia: Selections from Singapore Private Collections.
Lucy Liu and Shubigi Rao: Unhomed Belongings is the highlight of the Singapore art calendar in January 2019, a month when the city will be abuzz with art fairs, exhibitions and gallery openings. This monumental exhibition creates an interesting interaction between Liu's and Rao's work by representing contemporary issues of identity and relationships, and positions Singapore as a global destination for contemporary artists. The exhibition will run from 12 January to 24 February 2019 at the National Museum of Singapore, and admission is free to the public. Events planned for Unhomed Belongings include an artist talk and an art collectors' roundtable, details of which will be released in due course. The Ryan Foundation and the National Museum of Singapore will also jointly publish a limited edition hardcover catalogue for the landmark exhibition in a print run of 500.
For more information, please visit:
www.theryanfoundation.com
The Biggest Contest in the World of Photography: An AGORA images Contest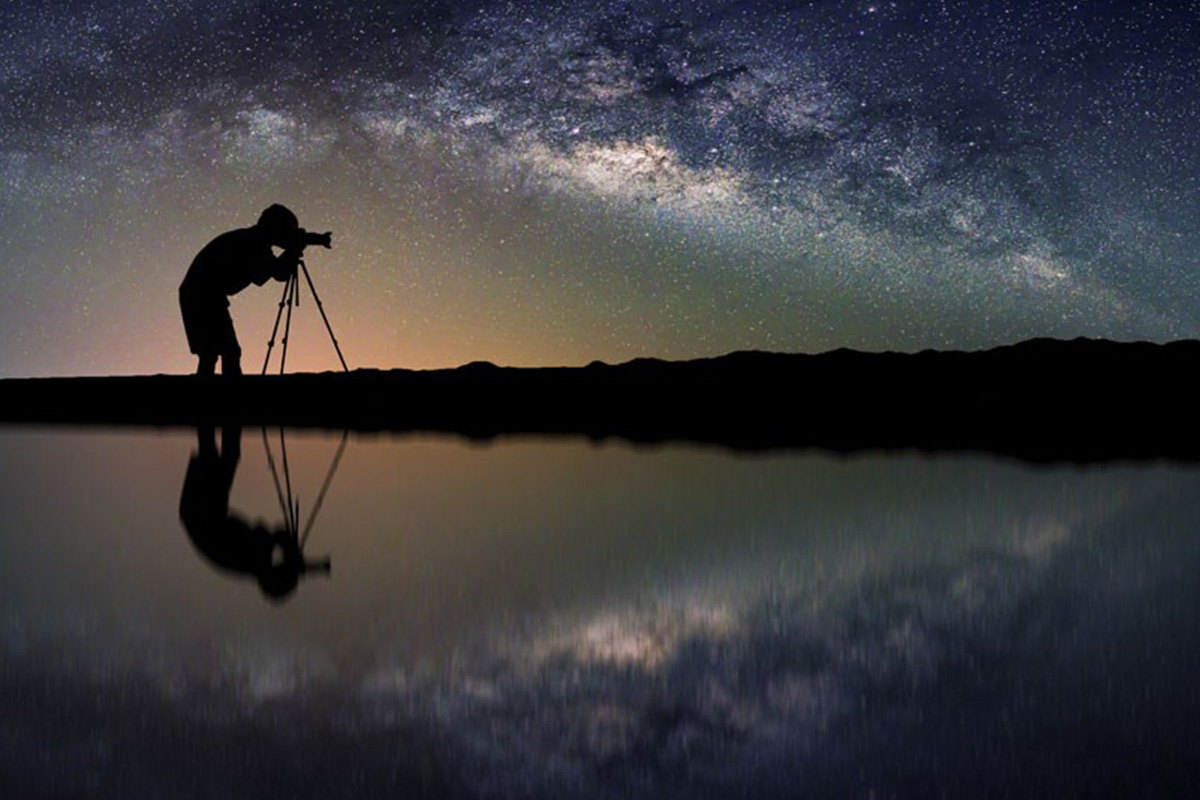 Reading Time:
2
minutes
The world's greatest photo of the year will win $25,000 in the AGORA Awards 2019
On January 4th the biggest international photography contest will open for submissions. The winner of this year-long contest stands to take away $25,000 for a single image. What's more, anyone from anywhere in the world can participate with their best shots, for free.
Photographers of all levels can participate simply by downloading the free app on the Apple Store or Google Play and can upload as many of their best photos as they like to the contest once it is launched. In the fall of 2019 50 finalists will be announced, after which the AGORA community will vote for their favorite shot to determine who wins. The AGORA Awards 2019 winner will be announced in November during an offline ceremony and streamed live to the rest of the world.
With the Awards, AGORA images is disrupting the world of photography; proposing, unlike others, a photo contest with no categories. For this reason the contest will reveal the year's top visual trend, and thus forth every year in the contests to come. Aiming for global photographic democracy, the app values everyone's unique point of view, allowing the international community of millions to participate and later vote for their favorite image. As Octavi Royo, CEO and co-founder, puts it: "What we are doing in AGORA and in the Awards is starting a creative revolution. We believe everyone has the chance to win with their best photo."
The world's greatest images in AGORA photo contests
AGORA images has already awarded a total of over $50,000 through its photo contests. The app launches contests weekly, giving the 52 weeks of the year a theme such as #Love, #Eyes, #Travel and #Landscape. With over 2 million users in 193 countries and over 6 million photos uploaded, the photography app is rapidly becoming the place to participate in the curation of the world's best visual content.
For more information download the app, visit the website and check out the Facebook and Instagram accounts.
GIIS Chinchwad Amongst 0.1% Schools in India to Receive Cambridge Affiliation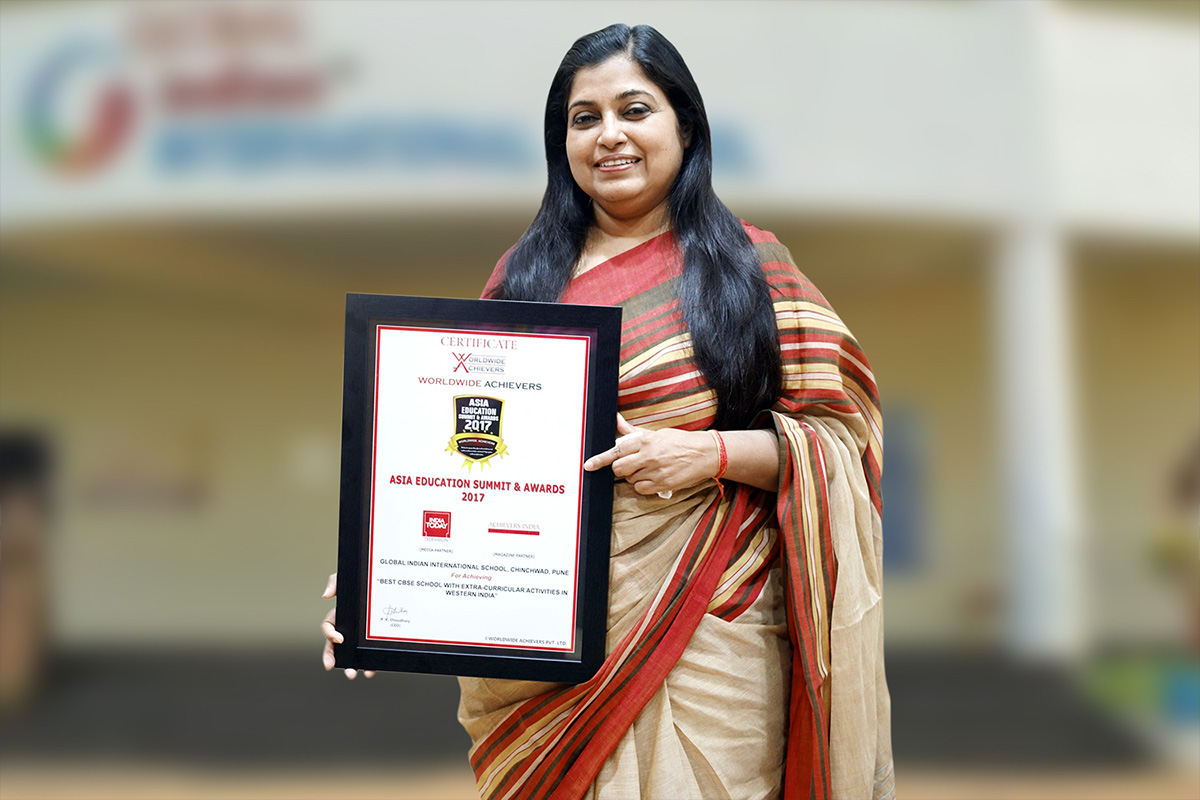 Reading Time:
2
minutes
GIIS now becomes a part of select 400 Cambridge schools with this affiliation nationwide and a part of 10,000 Cambridge schools in 160 countries across the globe
Global Indian International School (GIIS), Chinchwad recently recognised as 'Future 50 Schools Shaping Success in the country' is a leading chain of schools known for its quality education and academic excellence. GIIS Chinchwad's announces their affiliation to the Cambridge Assessment International Education Board. The School proudly joins the Cambridge community of 0.1% out of 3,39,000 private schools in India. GIIS Chinchwad offers a distinctive range of world-class educational facilities for the holistic development of students in curricular and co-curricular studies. Under the leadership of Dr. Amrita Vohra, Principal, GIIS Chinchwad, the school is set to discover new skylines and cater to the students from Grade 1 to Grade 12.
The Cambridge curriculum at GIIS is based on the fundamental ethos of creating learners who accept challenges with the confidence of a critical thinker. The Cambridge International opens itself to a global mind-set which transcends boundaries drawn by political lines where students take up collaborative projects across borders as part of their core syllabus.
It also prepares students whose first language is not English to competently and confidently function as an English language user which is the principal language of international exchange and business. As a consequence, Cambridge programs are recognized all over the world for preparing students for their higher education, careers and forthcoming lives.
Expressing her thoughts Dr. Amrita Vohra, Principal, GIIS Chinchwad, said, "We are very glad toannounce our association with Cambridge Boardwhich will take the school to newer horizons. This association will address the increasing demand for educational institutionstoimpart quality education with a wider outreach. There are about 10,000 Cambridge schools across 160 countries and it gives us immense pride to be a part of this league. A unique focus that the board emphasizes is the development of knowledge base of students rather than their marks. Our assessments are designed in a way that evaluates students' oral and problem-solving skills, in addition to the written examinations. GIIS-Cambridge curriculum will provide programs, resources and events that will help students prepare best for their future livesas global citizens."
Some extracurricular activities added to the curriculum are martial arts, chess, contemporary dance, music/singing, sports, yoga, art, speech and drama. Professionals and industry experts across these diverse activities will be imparting their valuable insights and expertise in these areas.
Global Indian International School (GIIS) Chinchwad, a CBSE-based ISO certified institute is a part of Global Schools Foundation. In their early achievements, the school has also been ranked as the second best school in Pune City by the Education World India Ranking 2017 in the Day Coed category. The school is a proud recipient of the prestigious International School Award bestowed upon by the British Council, UK. The school has also been awarded by the India Today Group for excellence in CBSE education, Pune and also by the Worldwide Archivers Group for Best school in Western India for Extracurricular activities.
MICAWOR – 2018 PULIMA Art Festival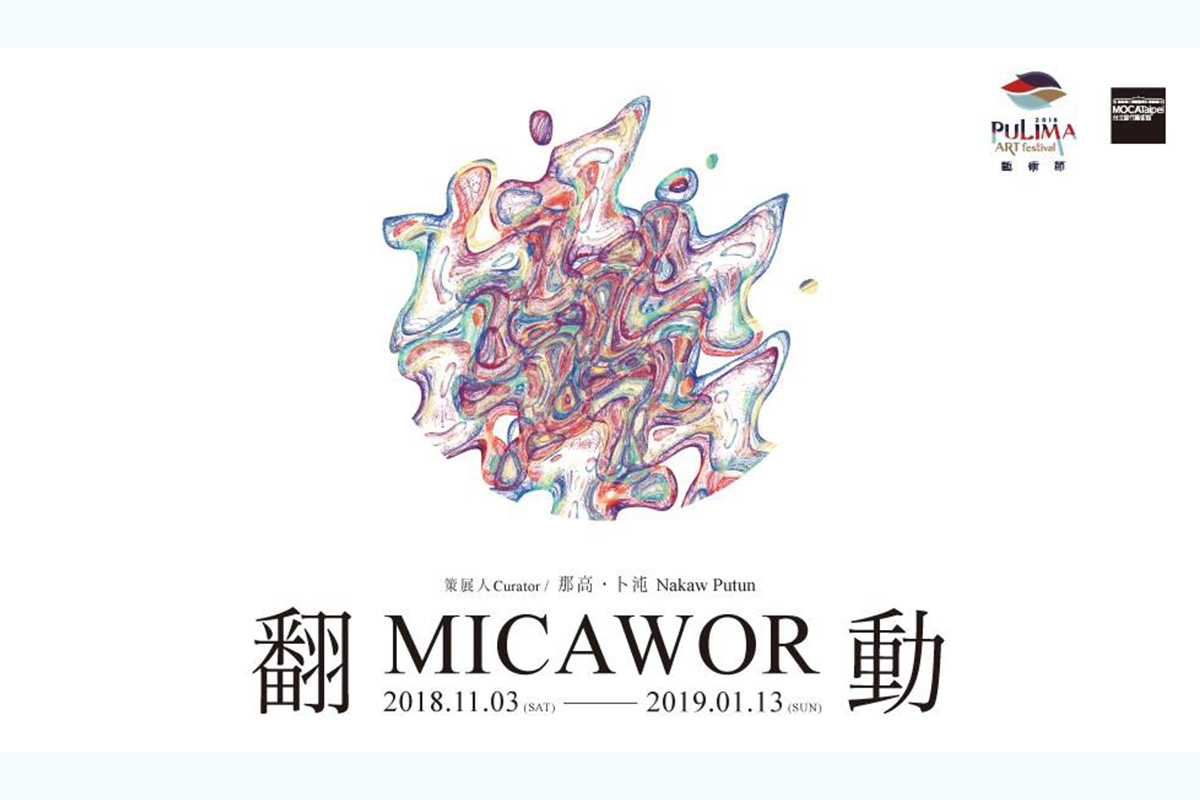 Reading Time:
2
minutes
Pulima Art Festival, which takes place every two years, is Taiwan's first national art event dedicated to showcase the new facet of indigenous contemporary art. 2018 Pulima Art Festival, organized and sponsored by Indigenous Peoples Cultural Foundation, is taking place in Museum of Contemporary Art, Taipei this year. The 2018 Pulima Festival, themed "MICAWOR — Turning Over" and curated by artistic director, Nakaw Putun, invites a total of 26 groups of Taiwanese and international artists, and organizes 8 performances, Performing Arts Competition for New Talents, as well as a series of international forums, artist lectures, workshops and up to 250 exciting events. The Festival presents and shares the creative energy of indigenous artists to all participants and is ready to flip visitors' imagination of indigenous contemporary art.
Attractive events include the Pulima Art Award Exhibition presenting 21 Pulima Art Award winners' works and Invitational exhibition. It includes an expansive multi-channel project image up to 17 feet width — "In Pursuit of Venus [infected]" by the internationally renowned artist Lisa Reihana (New Zealand); "Lighting the Tobacco", a combination of sculptural installation and video projection by Sakuliu that reflects the loss of traditional culture; and the installation work of Labay Eyong (grand prize winner of 2nd and 3rd Pulima Art Award), entitled "Mother Land", combining "mother" and "land" as a metaphor for the infinite loop that integrates and merges land and life.
Moreover, International indigenous cooperation and connection is a major goal of this year's Festival. A series of contemporary performances is presented by Bulareyaung Dance Company (B.D.C) and TAI Body Theatre with New Zealand choreographer and Australia cross-discipline artist in the opening ceremony. Also, this year's Pulima Art Festival has collaborated "A Festival in Festival" program that collaborate with YIRRAMBOI First Nations Arts Festival, the premier international indigenous contemporary art festival in Melbourne. During the YIRRAMBOI Festival Week, Australian artists bring a series of workshops, performances, talks, concerts, exhibitions, etc. to demonstrate the art scene of First Nations and present the fabulous Australian art. "We hope the program open more possibilities of sharing cultures and bring fabulous diversity of indigenous creativity to all participant/people/audience/visitors!" the curator says.
MORE INFORMATION
Exhibition Date: Nov. 3rd Sat. 2018 — Jan. 13th Sun. 2019
Venue: Museum of Contemporary Art, Taipei
Exhibition Website: www.pulima.com.tw

SOURCE Indigenous Peoples Cultural Foundation