SRAX's BIGtoken Beta Now Open for All to Claim Their Data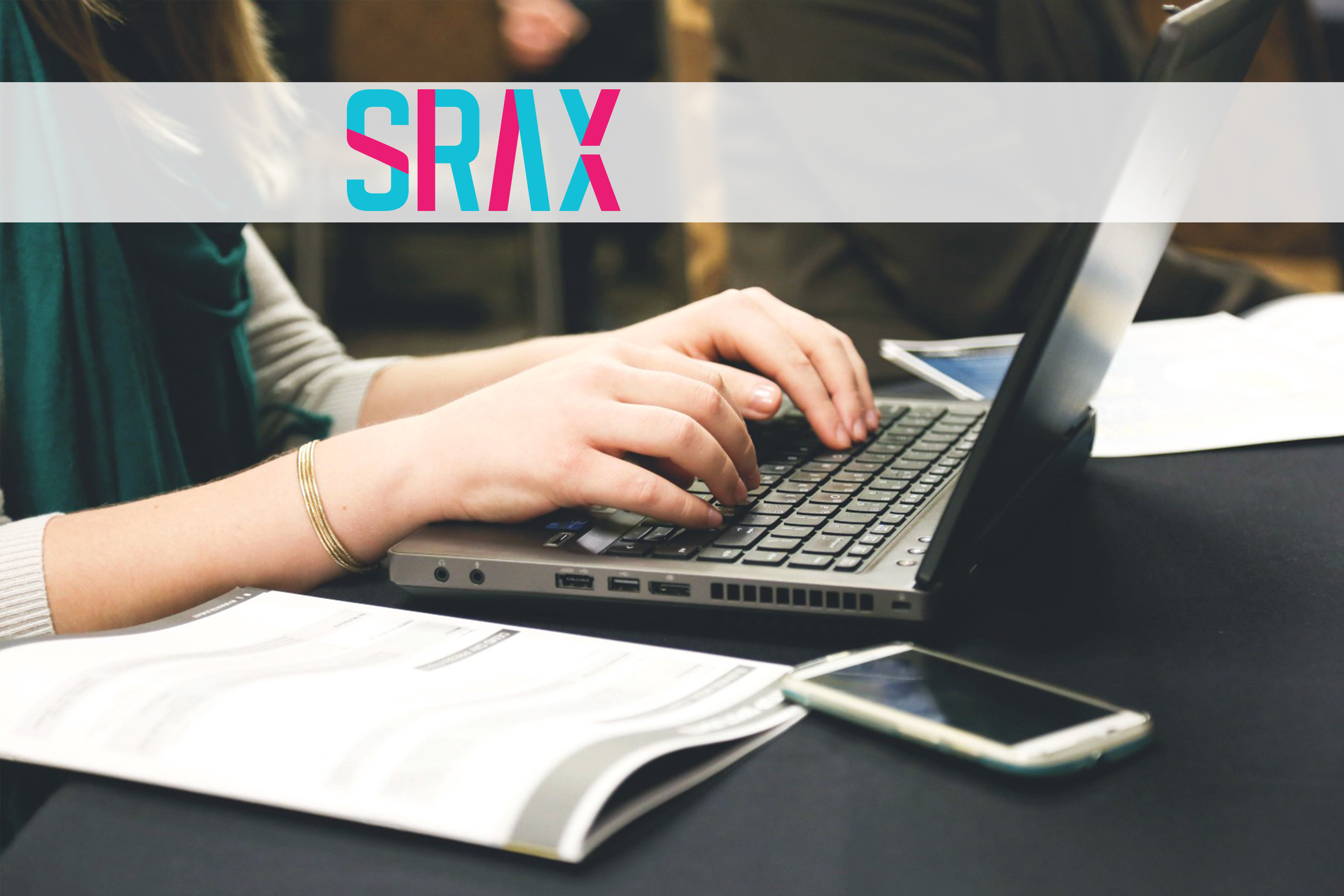 Reading Time:
2
minutes
Following a limited Beta launched last month, the platform for consumers to own, verify and sell their data opens up to the masses; anyone in the U.S. can, now, download the BIGtoken mobile app to join the revolution
Social Reality, Inc.'s (NASDAQ: SRAX) BIGtoken expanded Beta today to all U.S.-based consumers to join the revolution of owning, verifying and selling their data. The BIG Platform is the first consumer-powered data marketplace, which launched in limited Beta last month.
"We've learned a tremendous amount over the past month of Beta testing that we feel greatly enhances the user experience. Most importantly, we feel confident about the stability of the BIG Platform. As a result, we are moving from our limited Beta to an open Beta," said Kristoffer Nelson, COO of SRAX and principal of BIGtoken. "Our team's progress is nothing short of spectacular, thanks to the input of our initial Beta testers. We're excited to open up the Beta phase to everyone in the U.S. and provide a means to breaking down the barriers separating everyone from the data we all produce."
To join the BIG Beta, consumers simply download the BIGtoken app from the Apple App Store or Google Play:
Already, hundreds of people are claiming their data and Beta testing BIGtoken. During the Beta phase, the top three most active users will be rewarded with Bitcoin for completing actions. To see the BIG Beta Contest Leaderboard, visit: https://bigtoken.com/beta. Actions include, but are not limited to:
Referring family and friends
Checking into locations
Answering questions and surveys
Connecting social accounts
Allow the tracking of mobile location and transaction history
The most active BIG Beta tester will be rewarded with five Bitcoin at the end of the Beta phase. The second most active Beta tester will receive two Bitcoin and the third will receive one Bitcoin.
"While some of our initial Beta testers have already earned more than 10,000 points, new Beta testers will have the same opportunity to win our contest and Bitcoin," added Nelson. "We'll be launching high-value Actions over the next few weeks and we expect new Beta testers to challenge current contest leaders."
The three participants with the most points will be announced following the end of the open Beta, which is scheduled for January 31, 2019. Review the Official Contest Rules and learn more about the Beta contest here: https://bigtoken.com/contest-terms.
Attest Raises $16 Million to Take the Guesswork Out of Growth for Consumer Businesses
Reading Time:
3
minutes
Attest, the London-based technology startup launched to enable every business to be consumer-focussed, today announced a $16 million Series-A investment round to expand their Consumer Growth Platform.
Attest's Consumer Growth Platform enables companies to engage directly with over 100 million consumers across 80 countries, in as little as 90 seconds. The platform is used by consumer businesses, to learn, measure and grow ever-faster, across ideas, departments and teams.
The financing was led by leading global venture capital firm NEA headquartered in Menlo Park, California, with participation from existing investors Oxford Capital and Episode 1 Ventures. Crystal Huang, Principal at NEA, will join the Attest board of directors.
The Attest platform is designed for any business looking to unlock its full growth potential, by engaging real consumers to uncover the right decisions.
Jeremy King, Founder and CEO of Attest, said: "Businesses are constantly seeking new ways to understand trends, grow in new markets, and explore innovations – however 99% of the questions businesses would love to explore go unanswered. Attest is designed to solve that, replacing the guesswork with facts, for all consumer businesses everywhere.
"Our team is so excited to work with NEA and their global scale. NEA share our vision for helping consumer businesses discover predictable, repeatable growth by enabling anyone to get much closer to consumers and real inputs than has ever been possible before.
"Attest is built to deliver the most powerful, unique insights that can help every business unlock their greatest growth opportunities. Attest can deliver over 467% return on investment; it's a huge new capability, now open to all."
This financing comes hot on the heels of a year of dramatic growth for Attest, with recurring revenues climbing 1,800% across 2018, and the Attest team more than doubling in size from 20 to over 50. The company's expanding client roster has added notable brands such as Heineken, Walgreens Boots, Samsung, Fever-Tree, Discovery and Transferwise.
The new capital also accelerates Attest's growth in North America with the opening of a new office in New York, while expanding engineering, product and design teams to deliver ever-more intuitive and predictive insights; supporting Attest's mission to enrich consumer understanding for all.
"We've been exploring innovations within the consumer growth and insights space for a while," said Crystal Huang, Principal at NEA. "The traditional research market is worth $76 Billion, and yet it only serves a fraction of those who would benefit from fast and reliable consumer insights. Attest has a tremendous vision, thoughtful culture, ambitious team and impressive traction, which puts them in a position to accelerate the delivery and adoption of a category-defining and market-expanding platform. Our investment in Attest also reflects our enthusiasm for the UK tech ecosystem and eagerness to continue investing in this region going forward."
Attest combines power and simplicity into an all-in-one SaaS platform. "It's always been easy to guess or project, but now it's possible for anyone to simply ask detailed consumer groups for their input directly. Not just any consumers, the real people that matter most for each decision. We're democratising, demystifying and accelerating consumer intelligence."
Jamie Cooke, Chief of Staff EMEA at Discovery, added "Attest gives us agility and empowerment, bringing the consumer and people in the organisation doing the work together in a faster, more direct and intuitive way than our traditional ways of doing things. Attest is a catalyst for changing the culture of our company."
Jeremy King concluded "We believe that unique consumer insights and understanding hold the key to long-term business success, and we're on a mission to place real consumers into daily decision-making for every business. Most importantly, we do this in ways that suit consumers; constantly respectful of time and privacy, all via beautiful interfaces. We aspire to be leading global business, and that take a great leap forward today."
SOURCE Attest
Comscore Releases New Advanced Segmentation Data for Digital Audiences in Canada
Reading Time:
2
minutes
Comscore, a trusted partner for planning, transacting and evaluating digital media across platforms, today released new data from Plan Metrix® Multi-Platform Powered by Vividata, the psychographic digital segmentation tool. Launched in Canada in December of 2018, Comscore Plan Metrix Multi-Platform combines consumers' desktop and mobile behaviour with detailed information about their lifestyles, interests, attitudes, demographics and behaviors from Vividata's survey data for a unified digital view.
"We are excited about the early client participation and industry excitement with Plan Metrix Multi-Platform. This reinforces our beliefs that there has been a gap in Canada for robust, person-centric data sets that are better aligned with how digital media is analyzed and planned today," said Bryan Segal, senior vice president, commercial, Comscore. "We are looking forward to serving the industry and helping our clients deliver against these new data and insights with this innovative partnership."
A first for the Canadian marketplace, the new data from Plan Metrix Multi-Platform provides the following benefits to buyers and sellers of media:
Generate stronger media plans, identify advanced audience segments, and reach consumers across different platforms
Achieve better ROI by creating segments based on nearly 20,000 attributes
Demonstrate the value of a platform's audiences and competitive comparisons through a deep understanding of the total media consumption, attitudes and interest of their audience
Media buyers and sellers can combine a wide array of behaviour and lifestyle categories to create richer custom segments in different industries, including retail, travel, automotive, media, real estate, lifestyle, finance and household products. An online lifestyle publisher, for example, can demonstrate how their properties over index for certain attractive target groups such as expectant mothers, food lovers or cosmetics shoppers. Inversely, a media buyer for a baby formula brand can gain insight into expectant mothers' online behaviors to better optimize advertising campaigns.
"Plan Metrix Multi-Platform is part of our continued strategic plan to build and partner on new solutions for the marketplace that help media buyers and sellers maximize the power of our rich consumer and media data," said Pat Pellegrini, Ph.D., president and CEO, Vividata.
Since its initial launch the solution has been met with enthusiastic responses from industry thought leaders who are engaged with the platform:
"We are thrilled to add Plan Metrix Multi-Platform data to enhance The Globe and Mail's continued investment in audience data science, which is extremely valuable in generating brand engagement," said Greg Doufas, chief digital and technology officer, The Globe and Mail. "This will allow us to deepen our understanding of audiences and to use Plan Metrix Multi-Platform data to showcase our value to advertisers throughout the entire consumer path to purchase."
"The Comscore and Vividata partnership will enable agencies to create better targeting and narratives, and more complex campaigns for our clients looking to reach the multi-touchpoint, multi-screen consumer of today," said Fred Auchterlonie, executive vice president, client service, PHD Canada. "We welcome the availability of new tools that enable us to deliver more relevant and timely ads by using third-party, industry standard data to give our clients a complete picture of how to optimize success in reaching their targets."
SOURCE Comscore
Highlights At Singapore Cocktail Festival 2019
Reading Time:
2
minutes
The annual Singapore Cocktail Festival (SGCF) is back from 10 to 18 May 2019, with this year's Festival Village returning to Empress Lawn with an exciting line-up of bar pop-ups, masterclasses, brand experiences, live entertainment acts and more
Supported by Singapore Tourism Board, Singapore Cocktail Festival is now into its fifth year and will once again spotlight the city's cocktail culture on the world stage. The Festival presents an impressive gathering of over 100 of the world's best bartending talents at the Festival Village; further augmented by a collaboration with The World's 50 Best Bars organisation to introduce '50 Minutes with 50 Best', a series of exclusive cocktail masterclasses, for the first time. The awards for Asia's 50 Best Bars 2019 will take place in Singapore on 9 May 2019, the evening prior to the opening of SGCF.
What's new at the Festival Village?
Open 10 to 12 May from 4 to 11pm, the Festival Village on Empress Lawn is the heart of the cocktail celebrations. Highlights include:
Headlining bartenders from The World's 50 Best Bars and Asia's 50 Best Bars lists such as Kazuhisa Arai of Sober Company, Shanghaiand Lolita Goh from Junglebird, Malaysia, who will be serving signature cocktails at $12 nett.
'50 Minutes with 50 Best' Masterclasses, presented by The World's 50 Best Bars organisation. Sample signature cocktails from acclaimed bartenders, and learn the stories behind their bars and cocktails. Entry to these classes are limited to Festival Village ticket holders through contest giveaways on the SGCF Facebook and Instagram. A limited number of tickets can also be purchased through: https://sgcf2019.hungrygowhere.com/ from 5 April 2019.
The "Barstylez International Bartender Championship", where over 60 bartenders from more than 25 countries will compete in two categories — 'Flairing' (International) and 'Cocktail' (Asia).
Bar and brand pop-ups under one roof offering signature tipples and brand-new concoctions.
Brand experiences such as the Four Pillars Gin putting green; the "Hendrick's Botanical Sanctuary" and a "Monkey Shoulder Boom Box Bar".
Debut brands at the Artisanal Spirits Tasting Room, including Amrut Distilleries and Tanglin Gin; and restaurant pop-ups on the Food Street like COMO Cuisine and Neon Pigeon.
Live music and DJ acts
Festival Village tickets are priced from $35 for a one-day pass, inclusive of a welcome drink. For a complete list of ticket categories and prices, visit www.singaporecocktailfestival.com.
Cocktail experiences around the city
From 10 to 18 May 2019, expect a diverse round-up of cocktail experiences around the city across 45 participating venues. Highlights on the Festival calendar include:
Thematic bar tours such as 'Whisky Business', an all-whisky cocktail showcase; and 'New Kids on the Block' featuring the latest cocktail hotspots. Bar tours are available for booking on www.singaporecocktailfestival.com from 5 April 2019.
Exclusive cocktail deals redeemable via the Sluggr App across participating bars.
Guest Bartender feats around town include 'One Thousand and One Drunken Nights', featuring Jay Natividad from The Spirits Library (Manila, Philippines) and Ian Libang from NoKal (Manila, Philippines) at Fat Prince on 16 and 17 May 2019.
SOURCE: Singapore Cocktail Festival