SRAX's BIGtoken Beta Now Open for All to Claim Their Data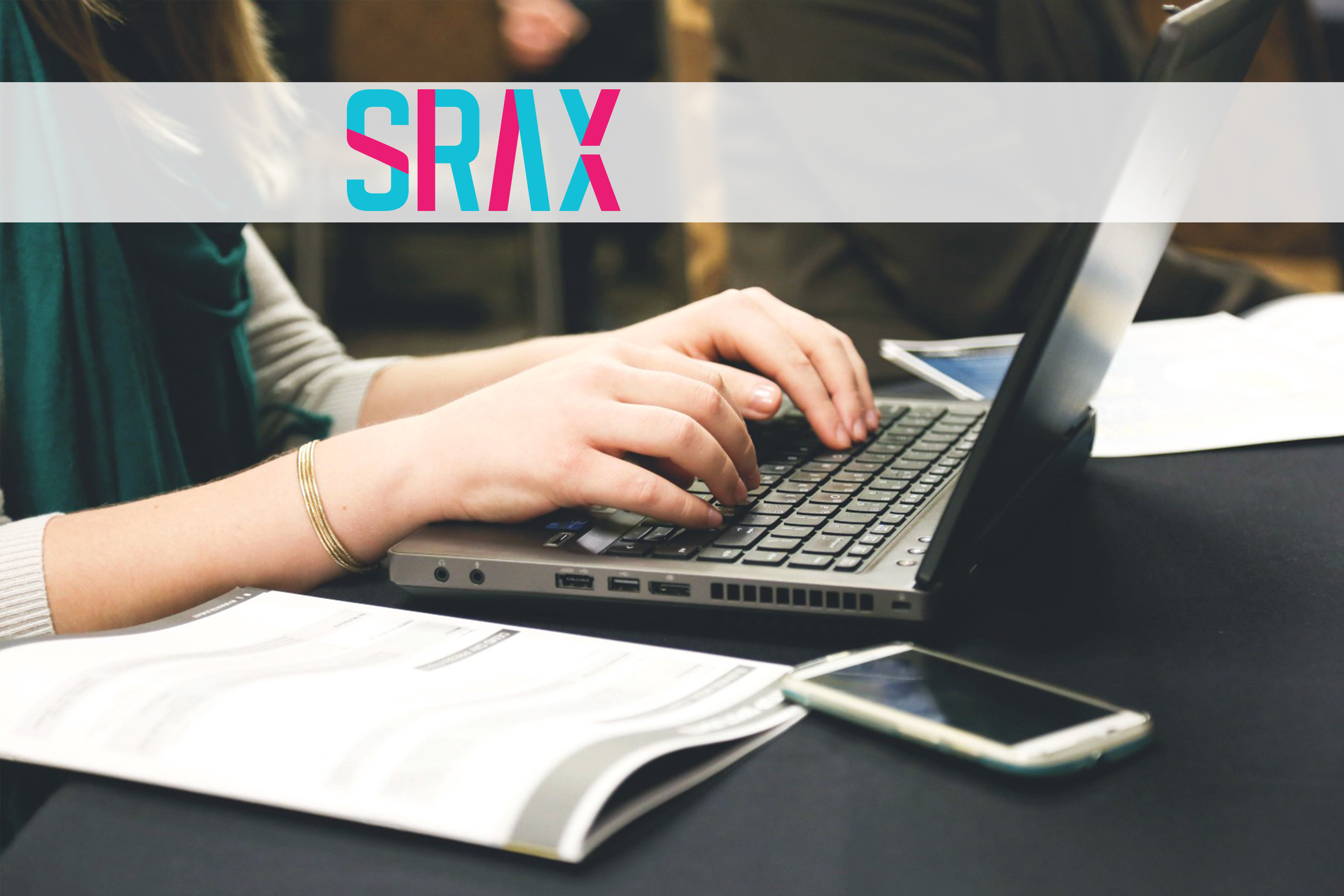 Reading Time:
2
minutes
Following a limited Beta launched last month, the platform for consumers to own, verify and sell their data opens up to the masses; anyone in the U.S. can, now, download the BIGtoken mobile app to join the revolution
Social Reality, Inc.'s (NASDAQ: SRAX) BIGtoken expanded Beta today to all U.S.-based consumers to join the revolution of owning, verifying and selling their data. The BIG Platform is the first consumer-powered data marketplace, which launched in limited Beta last month.
"We've learned a tremendous amount over the past month of Beta testing that we feel greatly enhances the user experience. Most importantly, we feel confident about the stability of the BIG Platform. As a result, we are moving from our limited Beta to an open Beta," said Kristoffer Nelson, COO of SRAX and principal of BIGtoken. "Our team's progress is nothing short of spectacular, thanks to the input of our initial Beta testers. We're excited to open up the Beta phase to everyone in the U.S. and provide a means to breaking down the barriers separating everyone from the data we all produce."
To join the BIG Beta, consumers simply download the BIGtoken app from the Apple App Store or Google Play:
Already, hundreds of people are claiming their data and Beta testing BIGtoken. During the Beta phase, the top three most active users will be rewarded with Bitcoin for completing actions. To see the BIG Beta Contest Leaderboard, visit: https://bigtoken.com/beta. Actions include, but are not limited to:
Referring family and friends
Checking into locations
Answering questions and surveys
Connecting social accounts
Allow the tracking of mobile location and transaction history
The most active BIG Beta tester will be rewarded with five Bitcoin at the end of the Beta phase. The second most active Beta tester will receive two Bitcoin and the third will receive one Bitcoin.
"While some of our initial Beta testers have already earned more than 10,000 points, new Beta testers will have the same opportunity to win our contest and Bitcoin," added Nelson. "We'll be launching high-value Actions over the next few weeks and we expect new Beta testers to challenge current contest leaders."
The three participants with the most points will be announced following the end of the open Beta, which is scheduled for January 31, 2019. Review the Official Contest Rules and learn more about the Beta contest here: https://bigtoken.com/contest-terms.
Qloo, the Leading Artificial Intelligence Platform for Culture and Taste, Acquires TasteDive
Reading Time:
2
minutes
Qloo, the leading artificial intelligence platform for culture and taste, has acquired TasteDive, a cultural recommendation engine and social community that helps consumers seamlessly discover new things to watch, read, listen to, and play based on their unique preferences. By joining Qloo, TasteDive will be able to better serve consumers through a deeper catalogue and intelligence, as well as expand into new categories like podcasts and dining. Qloo will benefit from expanded global reach and from TasteDive's API ecosystem which further powers taste personalization.
"Consumer tastes are increasingly fragmented as there's more to watch, read, listen to and buy than ever, and more ways to do it – people are overwhelmed by choice. TasteDive is the most elegant solution I've seen for navigating all that choice and getting truly great recommendations," said Alex Elias, Founder and CEO of Qloo. "TasteDive does for millions of individuals what Qloo has been doing for brands for years – using AI to make better decisions about culture and taste."
TasteDive helps consumers discover their taste across broad categories of entertainment choices by identifying, matching and making personalized recommendations based on their interests across authors, books, games, music, movies, TV shows and podcasts. Users get on-spot recommendations based on what they like, while registered users are provided with additional features, such as sharing a taste profile, receiving personalized recommendations, and taking part in a global community of like-minded users who can exchange opinions on their favorite items and follow other users' activities.
More than 4.5 million users around the world are actively curating their tastes using TasteDive. More than 6.8 billion recommendations on culture and taste have been provided since the company's founding.
"Our community is growing quickly, and we want to bring our global base the most accurate predictions and strongest network to help them discover and engage," said Andrei Oghina, co-founder of TasteDive. "We could not think of a better fit to help us deliver on this mission than Qloo. Qloo's longstanding commitment to privacy-by-design personalization and the fact that their API is completely anonymized and encrypted were attractive selling points for us as privacy is paramount for our users."
Qloo provides brands with cultural artificial intelligence delivered through a high performance, privacy-centric platform, allowing them to make more informed predictions about what their customers' tastes might be and how their tastes correlate across over a dozen major categories, including music, film, television, podcasts, dining, nightlife, fashion, consumer products, books and travel. Qloo helps brands solve real-world problems such as driving sales, saving money on media buys, choosing locations and building brands. Its AI platform is the market leader in providing completely anonymized and encrypted consumer taste data and recommendations for leading companies in the tech, entertainment, publishing, retail, travel, hospitality and CPG sectors. Additionally, Qloo serves developers by integrating its API into a wide range of apps to make them smarter. Clients include BMW, Tablet Hotels, IAC, Equinox, Penguin Random House, Campbell's Soup, Cross Creek Pictures, Samsung and Swarovski.
The acquisition will keep the founding TasteDive team in place, maintaining a deep commitment to the TasteDive community and platform. Andrei Oghina, Founder of TasteDive, will remain as Chief Executive Officer and Alex Elias will serve as Chairman. Other terms of the agreement were not disclosed.
To experience TasteDive on the web, please go to www.tastedive.com.
To learn more about what Qloo can do for marketers, please go to www.qloo.com.
SOURCE Qloo
Yuanben Blockchain and Japanese Advertising Giant Hakuhodo Working Together to Make Consumers Fall in Love with Advertisin
Reading Time:
2
minutes
Japanese advertising giant Hakuhodo released a message on their official website on January 31, indicating the company would now be working with a Chinese blockchain technology service provider, Yuanben, and a famous Japanese company United, to develop a new form of digital advertising based on the blockchain business model, Collectable AD.
In this innovative model, consumers are no longer just passive recipients of advertising, but participate in its spread and circulation. By gamifying the process, the platform enables users to read, collect and exchange designated digital advertisements; complete preset tasks; and obtain various promotional offers and rewards provided by advertisers.
Collectable AD uses blockchain technology to convert advertising on news and media websites to transferable digital assets shared by the users. Consumers are not only shown relevant and interactive advertisements, but are also rewarded for their participation.
"The blockchain can quickly and securely confirm the ownership of digital advertising assets and ensure the transfer of ownership is transparent and unable to be tampered with," said Yuanben blockchain CTO Ganlu. "As advertising platform traffic and user bases grow, digital ads can be freely shared and re-shared amongst consumers much like a card game; this in turn helps to solve the problem of inappropriate advertising. Meanwhile, the private computing and zero-knowledge proof technology may also become the key to solving the traffic fraud problem and create more value for advertisers."
Yuanben blockchain is the world's leading enterprise-level blockchain service provider, providing trusted data intelligence services to enterprises. Partners and client groups include Internet courts, media organizations, advertising groups, copyright societies, logistics firms, mobile devices and more. Since its inception in 2016, the company has been committed to building a "blockchain+" trusted business infrastructure ecosystem. In 2018, based on the successful experience of enterprise-level blockchain services, the original team created the first value content ecosystem called Primas, based on the Distributed Trusted Content Protocol (DTCP).
"We believe the four technologies ABCD – AI, Blockchain, Cloud and Big Data are gradually becoming the important 'weapons' for enabling entities. As the first team to enter the trusted data intelligence service industry, we hope to promote these technologies and entities and use the technology to drive innovation in various industries," said Wu Peng, CEO of Yuanben blockchain.
SOURCE Yuanben
Digital Marketing Agency – Regroup Media is Acquired by C. Melchers GmbH & Co. KG
Reading Time:
2
minutes
London-based Digital Marketing Agency Regroup Media has been acquired by the German based China-Trading specialist C. Melchers GmbH & Co. KG (Melchers).
Regroup Media, (https://www.regroup-media.co.uk, https://www.regroup-china.com/) founded in 2011, provides digital marketing services for businesses both in the consumer and business sectors looking to expand their markets online.
Regroup has a unique offering; providing digital solutions both for Western markets, via channels such as Google, Facebook, Twitter and LinkedIn, as well as having a dedicated division for brands wishing to enter the China market, via channels such as WeChat, Weibo, Baidu, JD and Tmall.
Regroup has become a leading force for Western-brands looking to reach China, the World's biggest online market, servicing a wide and rapidly growing client-base in the luxury retail, high street retail, education, property and B2B space.
The services provided by Regroup include WeChat and Weibo management, being one of the first UK agencies to develop WeChat mini-programs; the applications within WeChat's eco-system that enables brands to develop e-commerce, gaming, and geo-location driven services. Regroup has developed mini programs for clients such as The British House and Bremont.
Regroup also provides a consultancy service for China, and a development capability for brands wishing to establish a web presence there.
Melchers is a German headquartered company with more than 50 subsidiaries in Germany and overseas with a strong focus on Asia. Having been involved in China for over 150 years, this is now their key market with more than 450 people employed there.
Melchers provide a full support service for businesses wishing to expand their markets in Asia and specifically China, including sales and marketing, back-office, retail and sourcing as well as for consulting in market expansion and cross border M&A transactions.
The acquisition is perfectly timed as interest in the West continues to grow to reach this ever-expanding marketplace. China has one fifth of the World's web users, and accounts for 40% of online transactions, yet with only half the population online, there is clearly a significant growth potential going forward.
More and more Western brands are establishing themselves in China.
Scott Muir, MD and Founder of Regroup stated, "The partnership with Melchers makes perfect sense for Regroup. We are focusing on our China operation, to help more Western brands develop a strategy to reach this ever-growing market. We already have offices in Shanghai and Guangzhou, Melchers have been operating in China for over 150 years and have an unrivalled infrastructure and network there, which will ultimately help us grow further in China."
Dirk Saenger, Managing Partner of Melchers stated that, "Melchers has the infrastructure and legal set up in China to offer market expansion services to its partners, including the physical handling of goods being for buying or selling in the China market. With the digital marketing know-how Regroup will add to the services offered, Melchers will extend its reach and services on offer for its partners even further".
SOURCE Regroup Media