Meet Emma, the first ever digital mountain assistant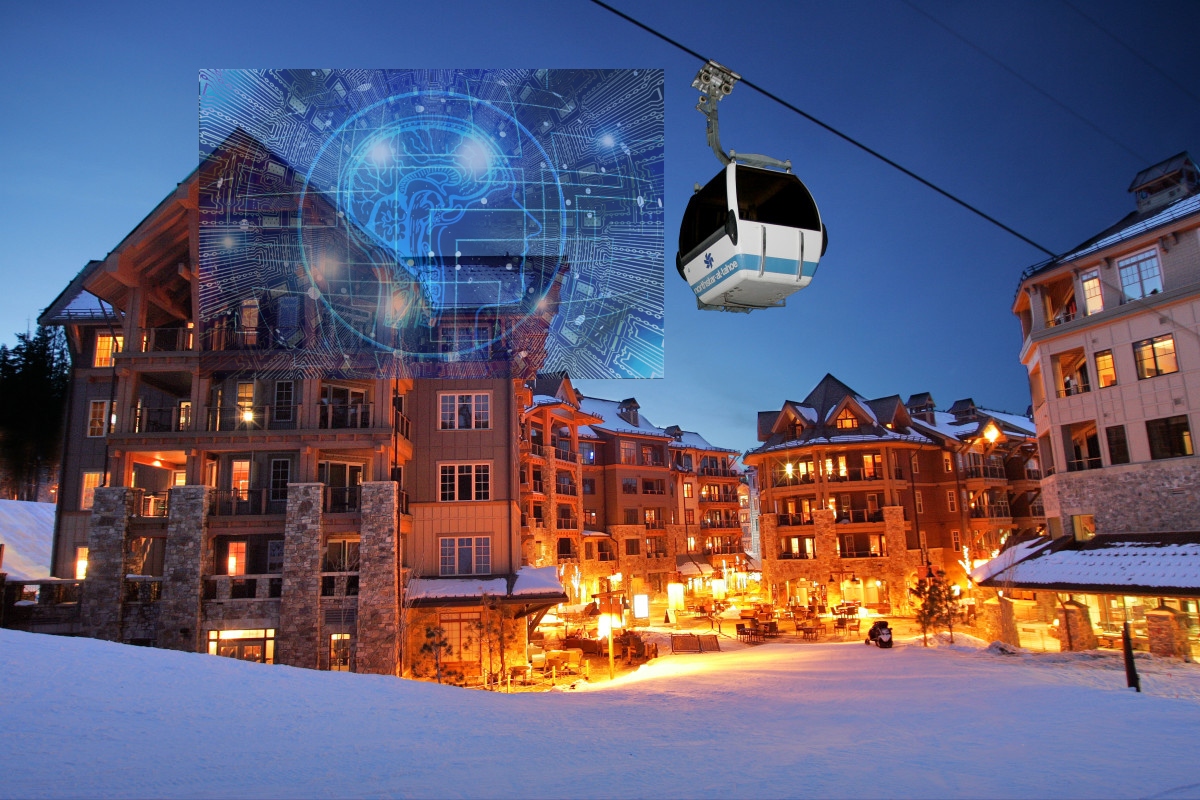 Reading Time:
1
minute
Vail Resorts, has launched Emma, reputably the first ever digital mountain assistant in the world. Its beta version has been launched at Keystone Ski Resort in Colorado, which opened ahead of schedule this week. Emma will need some kind of acclimatisation initially, as she will try to better understand how guests ask questions. Once it is ready, it will be launched at eight more ski resorts later this season: Vail, Beaver Creek and Breckenridge in Colorado; Park City in Utah; Heavenly, Northstar and Kirkwood in Tahoe; and Whistler Blackcomb in Canada.
Emma (your Epic Mountain Assistant) will provide guests with real-time information, through simple text messaging, on everything from snow conditions, parking and personal performance stats to recommendations on rentals, lessons and dining options. It employs artificial intelligence (AI) through natural language processing (NLP) to answer questions, round the clock. She will naturally get smarter, as the interaction goes on.
"We are excited for Emma to launch in beta at Keystone. The earlier Emma can interact with guests on a variety of topics, the faster she will learn and adjust to guest preferences," said Kirsten Lynch, chief marketing officer for Vail Resorts. "Emma is the world's first digital mountain assistant and continues a decade of pioneering technological firsts from Vail Resorts to enhance the guest experience."
Emma is connected to EpicMix, a ground-breaking technology from Vail Resorts, originally launched in 2010, which allows skiers and snowboarders to track their days and vertical feet. Guests can retrieve their EpicMix stats by texting Emma simple questions like "How much did I ski today?" or "What are my stats?"
Emma can also answer questions on weather conditions, grooming, lift line wait times, parking, ski school, lift tickets, equipment rental options, dining recommendations and more, serving as a one-stop source for the information guests need, when they need it.
Yara and IBM join forces to transform the future of farming
Reading Time:
3
minutes
Yara and IBM will combine world-class agronomy and cutting-edge technology to develop the world's leading global digital farming platform.
Yara International (OSE: YAR), a global leader in crop nutrition, and IBM (NYSE: IBM), today announced an agreement to build the world's leading digital farming platform, providing holistic digital services and instant agronomic advice.
Yara and IBM Services will jointly innovate and commercialize digital agricultural solutions that will help increase global food production by drawing on the two companies' complementary capabilities: Yara's unrivalled agronomic knowledge, backed by more than 800 agronomists and a century of experience, and IBM's digital platforms, services and expertise in artificial intelligence (AI) and data analytics.
"Our collaboration centers around a common goal to make a real difference in agriculture. To be able to responsibly feed a growing population, it is critical that farmers increase food production on existing farmland to avoid deforestation. Yara and IBM will develop digital solutions that empower professional and smallholder farmers to optimize farming practices to increase yields, crop quality and incomes in a sustainable way," said Terje Knutsen, EVP Sales and Marketing in Yara.
The joint global digital farming platform will apply artificial intelligence, machine learning and in-field data to unlock new insights for farmers. The digital platform will have worldwide coverage and aspires to reach 100 million hectares of farmland – which is equivalent to twice the size of Spain or close to 7 percent of all arable land worldwide* including millions of smallholder farms.
"As demand for food rises along with the world's population, the digital farming platform will play a key role in increasing global farming yields in a sustainable way. The collaboration is a perfect symbiosis of IBM's capabilities in AI, big data management and blockchain technology and Yara's agronomic knowledge, farmer-centric digital innovation, and proven track record in improving farming across the globe," said Luq Niazi, IBM Global Managing Director Consumer Industries.
As a first step, Yara and IBM will establish joint innovation teams, collaborating at digital hubs in Europe, Singapore, the US and Brazil. The teams will work closely with IBM researchers to develop new capabilities, such as visual analytics and machine learning techniques for crop insights. The first services are planned for end 2019.

Advancing the digital frontier of farming
The Yara/IBM partnership will focus on all aspects of farm optimization. One specific area of collaboration will be weather data. The ability to respond optimally to weather conditions is critical for farming. By merging analytical insights from IBM's Watson Studio, IBM PAIRS technology, The Weather Company and other services, with Yara's unrivaled crop knowledge and modelling capabilities, the joint platform will not only provide hyperlocal weather forecasts but will in addition give real-time actionable recommendations, tailored to the specific needs of individual fields/crops.
As the joint digital farming platform expands, the teams will explore innovative business solutions to integrate the joint platform into the IBM Food Trust, IBM's blockchain-enabled network of food chain players. This will allow for greater traceability and supply chain efficiency as well as ways to tackle food fraud, food waste and sustainability. It will firmly link the farm into the full food chain, creating a holistic approach to food production from farm to plate.
The contract was signed in April 2019.
*World Bank, FAO.
SOURCE: IBM
Software AG Launches New Digital Transformation Center in Mumbai
Reading Time:
1
minute
Leading German enterprise software maker, Software AG (Frankfurt MDAX: SOW) today, announced the launch of its new facility in Virar, Mumbai. Currently, housing 40 employees, the new facility will be a digital transformation center, focused on contributing to cloud innovation along with the future integration products at Software AG.
The facility was initially started by a leading integration platform as a service company, Built.io, that was recently acquired by Software AG. The new center will be one of the key business units of the organisation, as it will provide integration solutions to Fortune 1000 companies that will allow them to transform their business in to the digital age.
Speaking on the launch, Vasudeva Kothamasu, Senior Vice President, Cloud R&D, Software AG, said, "We are excited with the launch of our new facility. We chose Virar as it is an area with a lot of colleges and dwellings, but few work opportunities. This center will allow us to tap skilled talent and offer them opportunities to work on cutting-edge innovation in the cloud domain, enabling us to offer world-class integration solutions to our customers."
Software AG will also work very closely with the local colleges by delivering seminars and hackathons to mould the new students and keep them in line with the latest and greatest in technology innovations that is used by the industries.
Pegasystems Appoints Christopher Lafond to its Board of Directors
Reading Time:
1
minute
Pegasystems Inc. (NASDAQ: PEGA), the software company empowering digital transformation at the world's leading enterprises, today announced it has appointed Christopher Lafond to its board of directors. Mr. Lafond brings to Pega more than two decades of executive leadership experience working with large, publicly-traded, multinational companies.
Mr. Lafond, 53, currently serves as chief financial officer and board member for Insurity, a property and casualty insurance technology and services provider. He has deep experience developing and executing long range corporate initiatives while maintaining focus on the business models and strategic objectives that maximize value creation.
Previously, he was executive vice president and chief financial officer of Intralinks, a global leader in secure content collaboration software-as-a-service (SaaS) solutions. Prior to that, Mr. Lafond held a number of executive positions at Gartner, including chief financial officer and executive vice president, where he developed a financial strategy that resulted in a seven-times increase in market cap through the delivery of consistent double-digit organic revenue growth. He has also served as a member of the board for SiriusDecisions.
He holds a B.A. in economics from the University of Connecticut, and an M.B.A. from the Columbia University Graduate School of Business.
Quotes & Commentary:
"Chris' blend of financial leadership and industry expertise working with large, publicly traded companies makes him ideally positioned to offer fresh perspective on driving successful business strategies," said Alan Trefler, founder and CEO, Pegasystems. "We look forward to his contributions as Pega continues to grow and innovate."
"As a key driver behind many of the world's foremost organizations' digital transformation success stories, Pega has proven itself to be an industry leader," said Mr. Lafond. "I am excited to work with the management team and fellow board members to contribute to such an innovative company and its clients."
SOURCE Pegasystems Inc.