Meet Emma, the first ever digital mountain assistant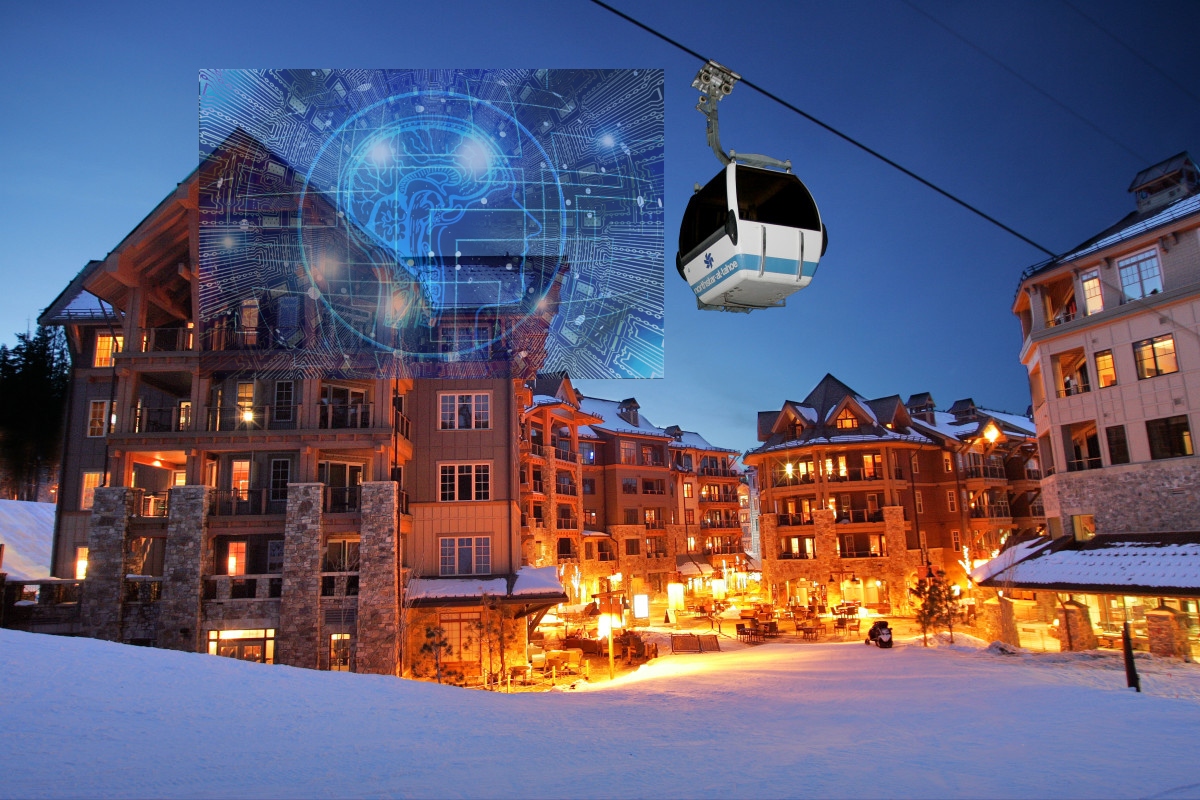 Reading Time:
1
minute
Vail Resorts, has launched Emma, reputably the first ever digital mountain assistant in the world. Its beta version has been launched at Keystone Ski Resort in Colorado, which opened ahead of schedule this week. Emma will need some kind of acclimatisation initially, as she will try to better understand how guests ask questions. Once it is ready, it will be launched at eight more ski resorts later this season: Vail, Beaver Creek and Breckenridge in Colorado; Park City in Utah; Heavenly, Northstar and Kirkwood in Tahoe; and Whistler Blackcomb in Canada.
Emma (your Epic Mountain Assistant) will provide guests with real-time information, through simple text messaging, on everything from snow conditions, parking and personal performance stats to recommendations on rentals, lessons and dining options. It employs artificial intelligence (AI) through natural language processing (NLP) to answer questions, round the clock. She will naturally get smarter, as the interaction goes on.
"We are excited for Emma to launch in beta at Keystone. The earlier Emma can interact with guests on a variety of topics, the faster she will learn and adjust to guest preferences," said Kirsten Lynch, chief marketing officer for Vail Resorts. "Emma is the world's first digital mountain assistant and continues a decade of pioneering technological firsts from Vail Resorts to enhance the guest experience."
Emma is connected to EpicMix, a ground-breaking technology from Vail Resorts, originally launched in 2010, which allows skiers and snowboarders to track their days and vertical feet. Guests can retrieve their EpicMix stats by texting Emma simple questions like "How much did I ski today?" or "What are my stats?"
Emma can also answer questions on weather conditions, grooming, lift line wait times, parking, ski school, lift tickets, equipment rental options, dining recommendations and more, serving as a one-stop source for the information guests need, when they need it.
Furrion launches AI virtual concierge Angel
Reading Time:
2
minutes
Furrion, a premier developer of innovative products and solutions has launched Angel, a new virtual concierge equipped with artificial intelligence features. Angel is designed to easily control your living space, whether in the home, a recreation vehicle or aboard a yacht, and to enhance your daily life and/or travel experience.
"It is incredible to see our vision, Angel, be a reality here at CES," said Matt Fidler, co-founder and chief marketing officer for Furrion. "Furrion has long pushed the boundaries of innovation and we are proud to give consumers an always-present assistant that keeps their data secure while helping them enjoy their journey. We know that sometimes the best adventures require getting off the grid, which is why Angel was created to always be there to assist regardless of their Internet connection."
Angel, powered by a limitless network, has the in-built intelligence to respond to your every move. It can assist the users in a variety of ways, from controlling the kitchen accessories to ordering groceries or supplies. Angel also provides the news and weather; it can control your morning playlist, guide you through a yoga workout and so much more. Powered by artificial intelligence, it uses facial recognition to learn your personal preferences to customise your experience. Facial recognition authentication is an added security benefit, as Angel is able to know who is who and adjust the environment to their preferences. Learning your preferences helps Angel suggest things you may like, whether a new activity at your destination, a new restaurant or perhaps a new outfit as Angel learns your sizes and recommends outfits from your favourite retailer. Naturally, sometimes you just want to be in the middle of nowhere and a strong connection may not be available, but that is no problem for Angel; it can operate on the Angel closed network or online.
People.ai colloborates with Slack to provide live deal data and enable revenue growth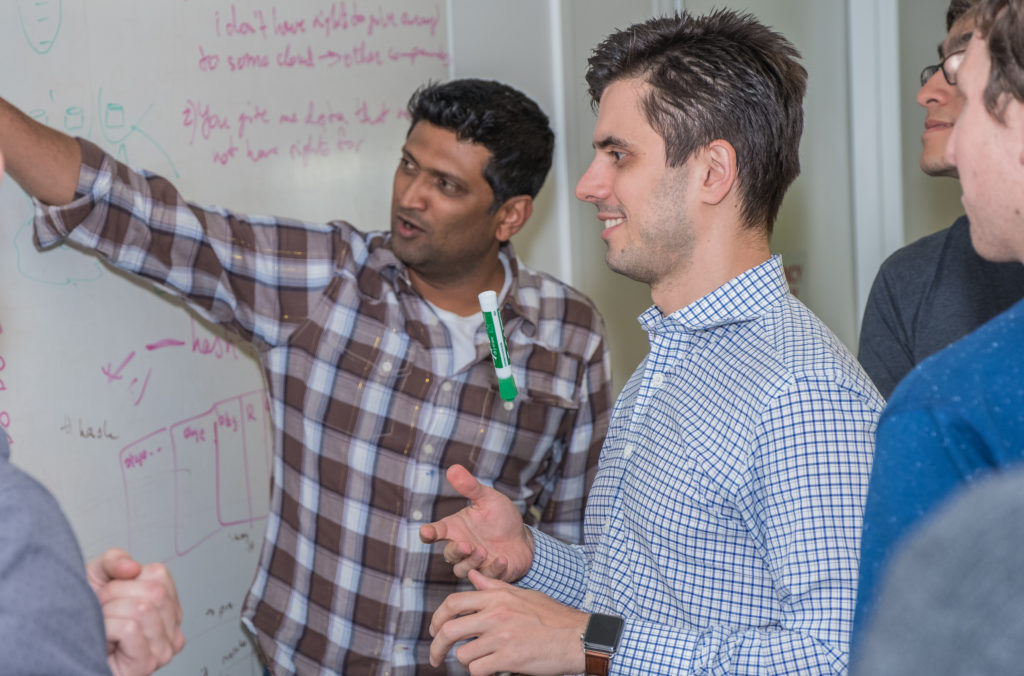 Reading Time:
2
minutes
People.ai, a US-based provider of revenue intelligence platform for marketing teams, has announced a collaboration with Slack for seamlessly providing sales teams with AI-powered insights and real-time win-loss deal analytics.
Sales, marketing, and customer success teams will now benefit from the Slack integration to automatically surface real-time insights on every contact, activity, buying group and engagement of won, lost or active opportunities—most importantly, natively on the Slack platform that they are already using every day to collaborate.
"Modern sales is a team sport and with increasing complexity of enterprise sales account executives have less margin for error. They need to learn from each other's wins and losses more effectively, in real-time, and without information overload," said Oleg Rogynskyy, CEO and Founder, People.ai. "People.ai has the ability to capture and present all of the deal data, including engaged contacts, activities, and buying group composition, and then surface this data in Slack, the channel where reps spend most of their time—and in an insightful but still bite-size format that allows for effective team learning."
"When you capture, analyse and provide such insights to the sales team, everybody learns and deals are accelerated. It's easier to identify missing personas in the buying group or best next steps, if you've learned how your colleagues have handled similar situations. This lets sales professionals ramp faster and get more wins. That's why Slack highlights People.ai as a way to help teams work better together," says Rogynskyy
Besides capturing all sales contacts and activity data, automating all CRM data entry, and helping sales professionals ramp faster, People.ai promotes alignment of sales with marketing and customer success teams, as everyone can see how the deal progressed and which activity led to results.
This latest integration is one of almost a hundred integrations People.ai has created. Besides distributing knowledge via Slack, People.ai can deliver rich deal and sales behaviour analytics data and the AI-insights through daily or weekly emails, via API to data warehouses or business intelligence systems, via Einstein Analytics or native Salesforce reporting, and via People.ai's own intelligent suite of products. People.ai effortlessly improves sales execution without having salespeople log into yet another dashboard or leave their work environment of choice.
Acutronic Robotics opens preorders for the first modular cobot powered by ROS 2.0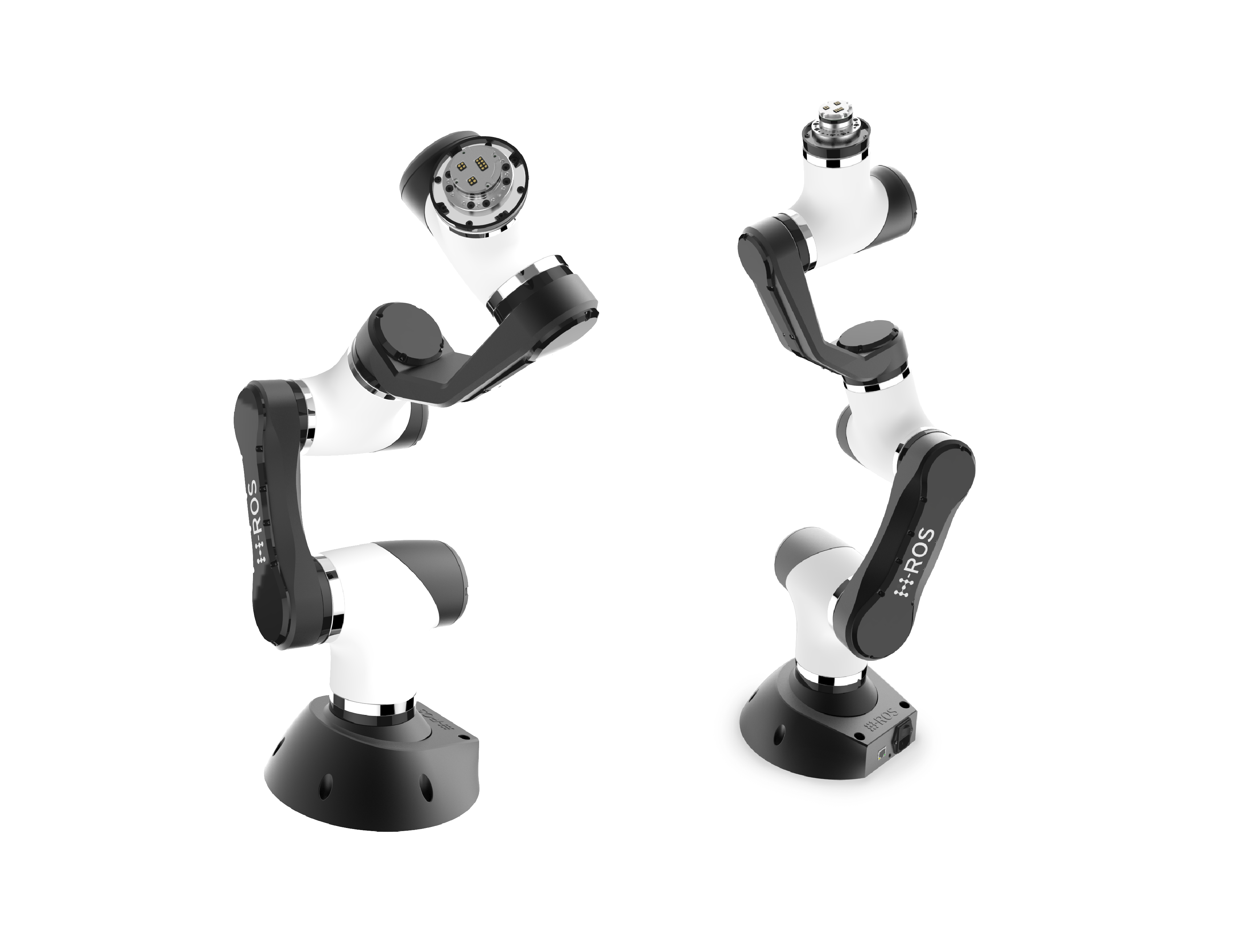 Reading Time:
2
minutes
MARA can be seamlessly extended just by adding new parts, thanks to the newly developed H-ROS SoM
Pre-orders for the first modular cobot with the Robot Operating System (ROS 2.0) running into each of its actuators, sensors and other modules, are now open and available worldwide at acutronicrobotics.com/products/MARA.
With real-time synchronization, deterministic communication latencies and automatic over the air updates, the MARA robot offers industrial-grade features and empowers new possibilities in the professional landscape of robotics.
The plug-and-play cobot can be physically extended in a seamless manner just by adding robot parts. It therefore enables high customization and adapts to any specific application.
MARA has specifically been created to solve new and challenging automation demands that require dexterity and flexibility. The price of the robot starts at 15.000 €.
Mass customization, empowered by the H-ROS SoM
MARA works through the H-ROS SoM, a hardware device that makes any robot part compatible and interoperable with others, regardless of their vendor.
Enabling true modularity, the H-ROS SoM greatly simplifies and reduces the time spent in the integration phase, the largest bottleneck in robotic development today.
In the particular case of MARA, the robot parts that compose it are made out of Han's D-Module actuators: industrial grade 2DoF electrical motors that include encoders and an electro-mechanical breaking system to be controlled through Ethercat slaves.
MARA operates together with any end-effector that has been modularized. Moreover, thanks to a new mechanical system, end-effectors can be changed manually, without needing any tool.
The modular cobot is the result of years of research about robot modularity originally funded by DARPA, and later supported by the Swiss Acutronic, and the Japanese company, Sony.
Simplifying integration, boosting robotics.
System integration is nowadays one of the largest bottlenecks in development. Acutronic Robotics eliminates integration with H-ROS, a standardized software and hardware infrastructure that enables to create interoperable robot components.