Rise of Monetisation and Customisation of Reader Experience – will 2019 be the year paid content go up in Asia?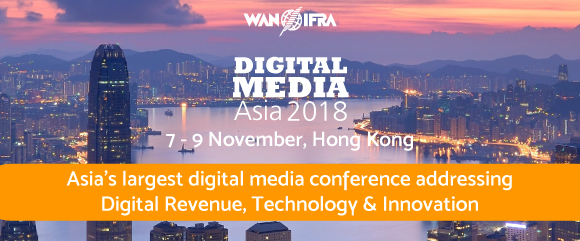 Reading Time:
2
minutes
Digital Media Asia 2018, organized by the World Association of Newspapers and News Publishers (WAN-IFRA), discusses how the current society is shifting with technology disruption with various parties from all over Asia.
With digital advertising unable to make up for the huge falls in print advertising revenue*, news publishers are seriously considering taking the paid route after encouraging signs. Singapore Press Holdings was an early starter, embarking on a paid subscription model over 13 years ago which has evolved over significantly over time. Last year, Indonesia's Kompas Daily launched its paid website, kompas.id, which carries premium content over its free, advertising-funded cousin, kompas.com. And more Asian publishers will be following suit.
At Digital Media Asia 2018, industry leaders from all the region's major news organisations are gathering in Hong Kong on November 7-9, 2018 to explore the various evolving business models in the news world. They also celebrate the success stories of the early adopters, which have experimented with a variety of approaches such as hard, metered, freemium and hybrid paywalls, micropayments, reader donations and memberships, and tapped into new revenue streams. Speakers from publishers such as Germany's BILD, Switzerland's Neue Zurcher Zeitung (NZZ) and Malaysiakini share how they have grown digital subscription income, which is far less volatile than income from third-party platforms and programmatic buying. They talk about how they have determined readers' propensity to pay and persuaded audiences to pay for quality content.
According to WAN-IFRA's 2018 World Press Trends report, traditional revenue sources continue to come under pressure globally, registering a four and eight percent fall for print circulation, and advertising respectively*. Despite this, print media continues to drive publishers' bottom line globally, while digital circulation revenue has increased by 155% in the last five years as more users pay for online content*. And there is a lot more potential for growth.
Personalising user experience to drive engagement and subscription
Early pioneers in digital subscriptions have moved into personalising the delivery of news products to drive reader engagement, and ultimately, subscriptions. At NZZ, machine-learning algorithms help personalise the user experience and its paywall, enabling the company to quintuple customer conversion in the last three years. Over at Fairfax Australia, deep customer insights and engagement metrics shaped this year's redesign of its sites such as the Sydney Morning Herald and The Age in Melbourne in pursuit of its ambitious paid membership goals.
Creating sustainable revenue streams
At Digital Media Asia, speakers from Reuters News Agency and Google encourage the exploration of new ground in non-traditional partnerships which extend beyond publishers' usual reader, media or advertising clients, while early movers in the media blockchain space, such as CoinDesk, Forkast.news and Smartchain Media cut through all the hype, demystify the technology and tokenomics, and explain why there is a future on the blockchain.
Digital Media Asia 2018 Conference sessions
Transformation and business models
Go local: driving revenue with local communities
Native advertising as premium ad revenue
Non-traditional partnerships
Digital marketing using AI
New ways of creating premium content
Digital media consumption trends in Asia
Digital subscription
Engagement and personalisation
Instagram stories school
Video for social media
Data for business intelligence
Blockchain for the media industry
Product development and innovation
#DMAHK18 #blockchain #paidcontent #monetisation #AI #nativeadvertising #video #social #dataintelligence #premiumcontent #digitalmarketing #markettrends
MightyHive Opens New European Office in Stockholm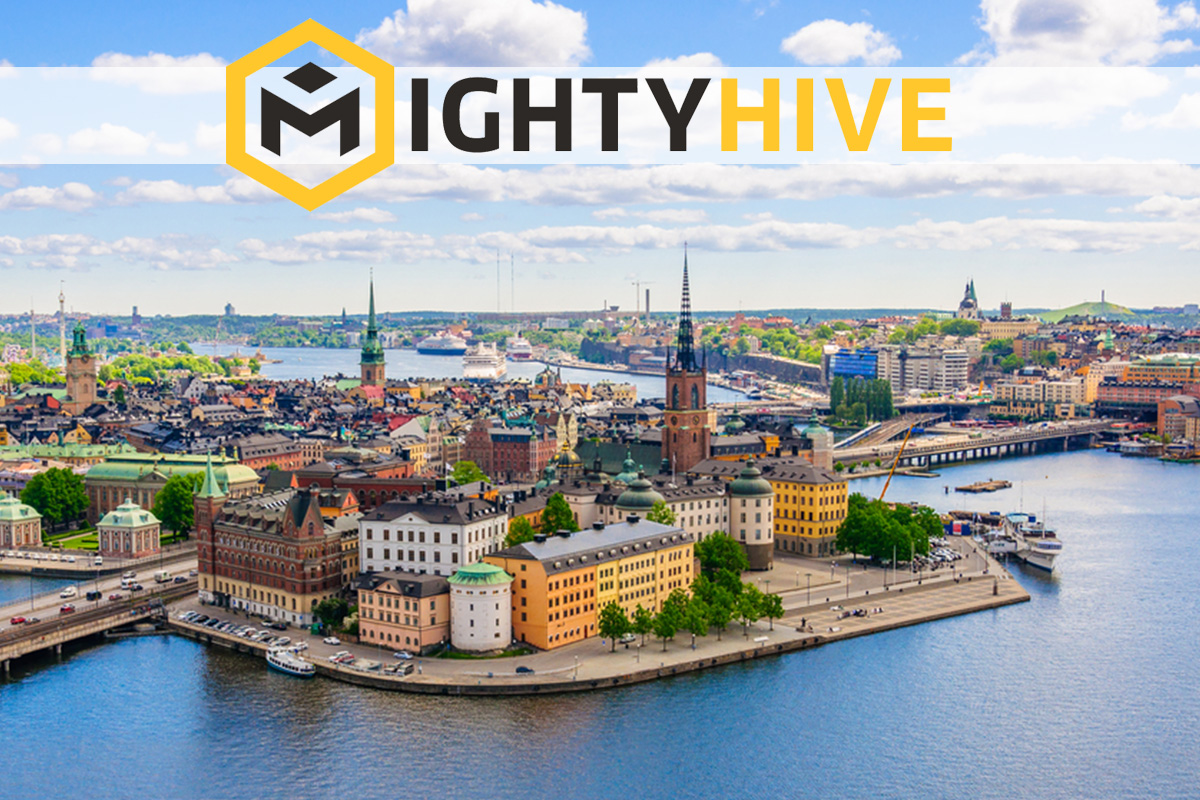 Reading Time:
1
minute
Digital transformation partner MightyHive today announced the opening of a new office in Stockholm, its second European office within a year of opening its first European office in London — with more to follow. The Stockholmlocation will allow the company to extend the sales and service of its integrated programmatic buying and analytics approach into the region. MightyHive is a global, full-stack Google Marketing Platform Sales partner in Sweden that offers standardized service across all countries.
MightyHive customers in the Nordics include Peugeot Sverige, Pandora, and Renault. An increase in the number of local Google Marketing Platform partners offers the numerous multinational brands headquartered in the Nordic region with greater opportunities in programmatic.
MightyHive's solution addresses the growing trend of advertisers taking ownership of their platform relationships for greater data transparency. With the evolution of digital advertising, brands now have the tools needed for advanced measurement so they can better focus on real business outcomes. A Google Marketing Platform partner with full-stack certification is critical to this end.
"As a long-time Google partner, MightyHive can provide what no other GMP partner in the region can with its full-stack offering. We are excited to deepen our partnerships in Europe and provide focused attention and support to companies in Sweden, Denmark, Norway, and Finland," said Marcus Sundvall, Nordics Sales Director, MightyHive. "Our aim is to upskill agencies and marketers and provide them with even more choice as they take control of programmatic."
For more information or to get in contact with a MightyHive representative in other regions, contact questions.
Public Relations Expert, Denise Blackburn-Gay of Marketing Strategies, Inc., Provides PR Strategies for 2019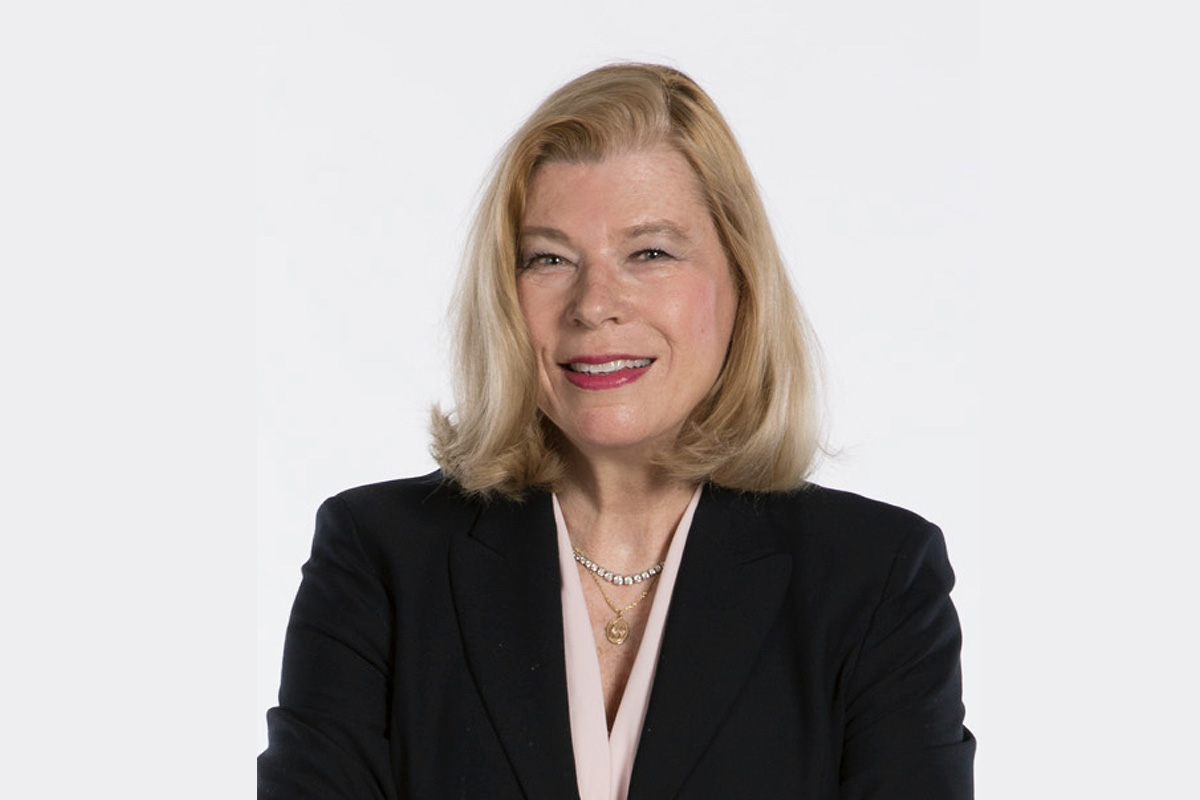 Reading Time:
2
minutes
As 2018 comes to an end and a new year looms on the horizon, noted PR expert, Denise Blackburn-Gay, APR Fellow PRSA provides the following public relations strategies for a successful 2019.
The need for strategic planning. While many organizations understand the need for a strategic plan, many still view it as an annual exercise that has little to do with bottom-line results. Strategic planning is an organizational process that includes a review of where the organization is currently and its objectives in the coming year. It includes strategies and tactics, methods, budget, and methods of measurement.
As the great Yogi Berra said, "If you don't know where you are going, you are certain to end up somewhere else."
The threat of reputation risk and the importance of crisis communication plans. It is no longer a matter of 'if' a crisis arises, but 'when.' When your reputation is on the line, it's how you respond to the crisis and the overall strength of your Public Relations that determine whether your brand's image will recover. 88% of executives cite reputational risk as a critical business challenge. That percentage will only increase.
The importance of instilling a sense of credibility resulting from media fragmentation and a loss of trust. People respond to messages based on their perception of the communicator, not the content. Credibility must be the foundation of all communication.
The value of a strong social presence and digital communication that focuses on content, graphics, and interactive features to keep customers engaged with the brand
Ensuring that you 'stand out' through positive differentiation. Every day consumers are faced with decisions regarding where to eat, what to wear, and the list goes on. Begin by looking at your strengths as differentiators and design marketing strategies around those features.
Understanding and using analytics to measure results and implement changes in strategy. Your marketing/PR plan must adapt to changes in the marketplace. As with your business, the success of your campaign is not determined by 'likes' or 'clicks,' but by changes in perception.
Olive Oils from Spain: Passengers From All Around the World Discover Olive Oils in Narita's International Airport, in Tokyo
Reading Time:
2
minutes
Until the 25th of this month, passengers traveling through Narita will find a unique alternative to their layovers in airports: the possibility of getting to know the best Olive Oils of the world
Under the claim "Let´s Make a Tastier World", the campaign directed to today´s travelers, offers passengers an innovative space on the culture of Olive Oils from Spain
Two months after Olive Oils from Spain presented their "Olive Oil World Tour" in Tokyo, the new promotion campaign aimed for the Asian market and co-financed by the European Union, launches a notorious action in Narita's International Airport in Tokyo.
The campaign proposes an innovative space on the culture of Olive Oils from Spain: The Olive Oil Lounge. A stand located on the exits of Terminal 2 of the airport, passengers will find a space with all the information about this product which together with technology, will offer a complete sensory experience. This initiative will submerge travelers in the Olive Oil world via tablets or photo booths which will allow them to interact with the product. In the space, they will also find educational zones as an olive oil gallery, where they will learn to differentiate the main varieties of oils, and even enjoy themselves on the puffs corner to guarantee relaxation before their flight.
The Narita International Airport controls 50% of the international passenger traffic of the country, a key cosmopolitan location where each year more than 37 million travelers pass through with the curiosity of discovering the world. A predisposed target, up for the interaction with a food that, little by little is making a gap among the Japanese palates: Olive Oils. This country is already the first Asian consumer of this pillar of the Mediterranean Diet. A continent that acquires 25% of the Olive Oils every year. Spain also leads exports to the Japanese market. 60% of the oils marketed in 2017 in that market were Spanish.
This initiative is part of a global three-year promotion strategy where "Olive Oil World Tour" will develop a complete battery of performances in Japan, China and Taiwan to help increase the visibility of the product in the Asian market and consideration within its consumers.