The Palais des congrès de Montréal honours 18 Ambassadors who generated $73M for the economy
Reading Time:
3
minutes
During their Recognition Award Gala of November 8, the Palais des congrès de Montréal marked the invaluable collaboration of 18 Ambassadors who helped bring 12 international conferences to Montréal. These major events represent over $73 million in economic benefits for Montréal and Québec, and will draw more than 32,000 delegates to the city. "Montréal hosts more international events than any other city in the Americas, an honour vastly attributable to our Ambassadors and their commitment to advocating for their city and their scientific fields all over the world," mentioned Robert Mercure, President and CEO of the Palais des congrès de Montréal. "The Recognition Award Gala recognizes the undeniable contribution and leadership of these Ambassadors, but also the role played by our industry partners, especially Tourisme Montréal and the Hotel Association of Greater Montréal," he added.
"For over 30 years, the Club's Ambassadors have helped to make Montréal the city that hosts the greatest number of international events in North America. They include dedicated individuals who, through their efforts to attract thousands of convention delegates to Montréal, are enabling Québec to take advantage of a striking showcase among international clienteles", noted Minister of Tourism Caroline Proulx.
327 INFLUENTIAL MEMBERS
The Recognition Award Gala shines the spotlight on the exceptional work of these dynamic and influential women and men who, on top of their regular careers, actively involve themselves in the process of attracting international conferences to Montréal, and the Palais. This year, 16 new well-known figures joined the Ambassadors Club, while two existing members confirmed their Emeritus Ambassador status for delivering a second international conference in the case of Professor Fabrice Labeau, and a third conference for Professor Hany Moustapha, who is also the Club's President. "Since 1985, the passion that drives the 327 members of the Club has helped attract nearly 250 major events, which have contributed $1.1 billion to the city's and province's economy, plus significant intellectual wealth," said an enthusiastic Professor Hany Moustapha, President of the Ambassadors Club.
Ambassadors APPOINTED IN 2018
Professor Shirley Lehnert and Professor Jan Seuntjens
17th International Congress on Radiation Research – ICRR 2023, September 2023
Professor James J. Clark
18th International Conference on Computer Vision – ICCV 2021, October 2021
Professor Joelle Pineau and Professor Doina Precup
30th International Joint Conference on Artificial Intelligence – IJCAI 2021, July 2021
Professor Yola Moride
33rd International Conference on Pharmacoepidemiology & Therapeutic Risk Management, August 2017
Professor Wahab Almuhtadi and Mr. Ibrahim J. Gedeon
42nd IEEE International Conference on Communications – ICC 2021, June 2021
Professor Denis deBlois and Professor Lyne Lalonde
7th FIP Pharmaceutical Sciences World Congress, May 2020
Professor Ali Hafez
9th International Congress on Glaucoma Surgery – ICGS 2018, September 2018
Professor Hany Moustapha, Emeritus Ambassador
Global Power & Propulsion Society Conference, GPPS 2018, May 2018
Professor Karim Benyekhlef and Professor Fabien Gélinas
21st Annual General Meeting – Internet Corporation for Assigned Names and Numbers – ICANN66, November 2019
Professor Fabrice Labeau, Emeritus Ambassador
IEEE SENSORS 2019 – The 18th IEEE Conference on Sensors, October 2019
Mr. Dominic Bruneau
World Robot Olympiad – WRO 2020, November 2020
Dr. Susan Kahn and Dr. Marc Rodger
XXXI ISTH Congress with 69th Annual SSC Meeting – International Society on Thrombosis and Haemostasis, June 2023
EMERGING RESEARCHERS RECOGNIZED
During the evening, tribute was also paid to three winners of the Fonds de recherche du Québec Relève étoile award for emerging researchers. They are Catherine Bélanger, Maude Brunet and Kha Han Lisa Dang. This competition makes it possible to recognize the excellent research being conducted by young researchers and to foster research careers within Québec universities.
Also, the Institut de recherche Robert-Sauvé en santé et en sécurité du travail saluted the work of Franck Sgard and Jérémie Voix, recipients of the very first IRSST – Ambassadors Club award, for bringing the 26th International Congress on Sound and Vibration – ICSV26 to Montréal.
A SPECIAL EVENING TO MARK THE 35 YEARS OF THE PALAIS
Hosted by Pierre Chastenay, the evening also showcased the culinary talents of Capital Catering and the city's seven major hotels: the Delta Hotel by Marriot Montréal, Fairmont Queen Elizabeth, Marriott Château Champlain, Westin Montréal, Sheraton Centre Montréal, InterContinental Montréal and Hyatt Regency Montréal. Produced by the Palais des congrès, the 2018 Recognition Award Gala was made possible thanks to some outstanding support, especially from Freeman Audio Visual Canada:
"A Canadian leader in high-tech innovation, Freeman Audio Visual Canada is proud to once again this year be the major sponsor of this remarkable event saluting the significant role the Ambassadors play," mentioned Bernard Carignan, Regional Director – Eastern Region.
The Palais' production partner, Idées au cube, also had a hand in the evening's success:
"Idées au cube was proud to lend its creativity and knowhow to this prominent event. This year, we challenged ourselves to showcase the architectural elements of the Palais as a way of staging the content in a lively and inventive manner, and ultimately create an exceptional event," explained Nathalie Gélinas, Producer.
RESERVING A SPOT FOR SUSTAINABILITY
Together with GDI, the Palais des congrès once again proudly gave the flowers from the event a second life by donating them to the residents of the Centre d'hébergement Manoir-de-l'Âge-d'Or. An original way to spread happiness while fostering the social aspect of the Palais' longstanding sustainability plan!
For complete details on the event, go to congresmtl.com/gala.
Inventory Ends Long Decline as Home Sales Drop for Third Month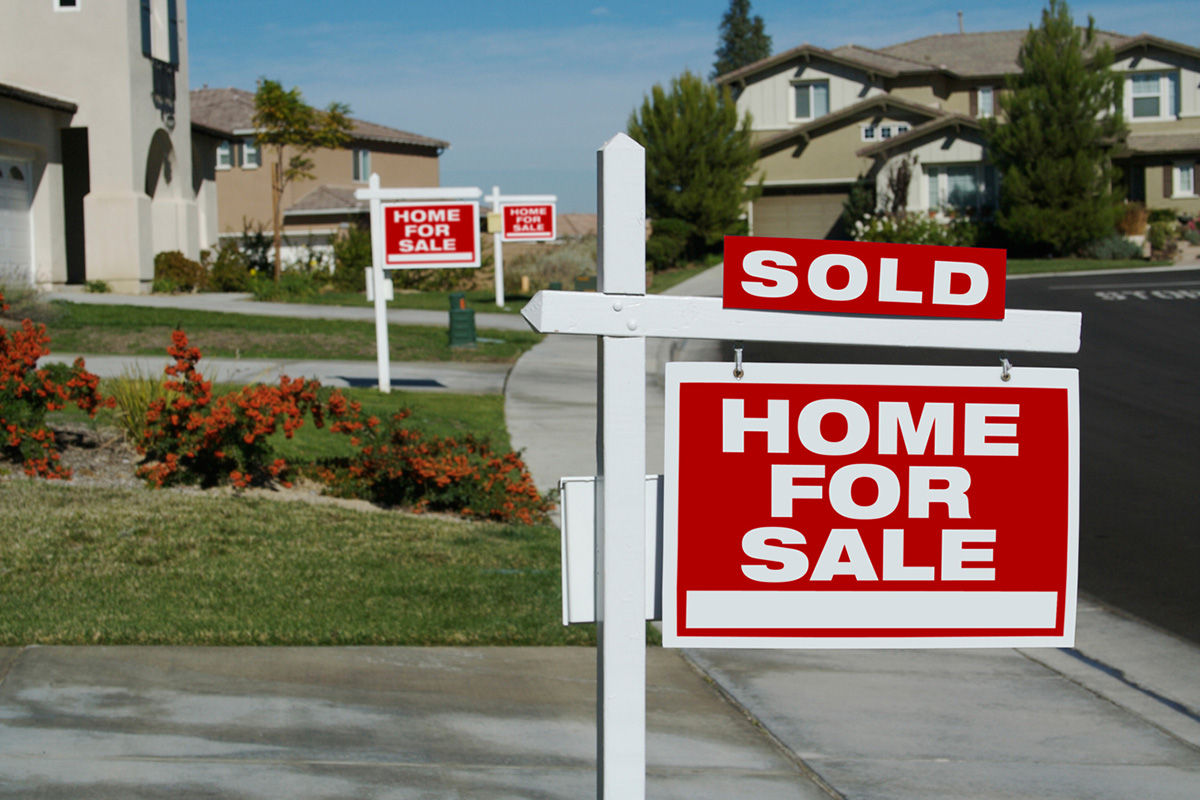 Reading Time:
3
minutes
RE/MAX National Housing Report on October 2018 MLS Data from 53 Metro Areas
The third consecutive month of lower year-over-year home sales in October contributed to the first year-over-year inventory increase in a decade according to the RE/MAX National Housing Report for October 2018. Meanwhile, the Median Sales Price recorded one of its lowest increases of 2018.
The RE/MAX National Housing Report for October saw sales decline 4.6% from a year ago – compared to sales drops of 11.6% in September and 1.1% in August – and was the eighth month of 2018 to record lower sales than 2017.
As a result, inventory is slowly being replenished, with the number of homes for sale in October increasing 1.0% over October 2017. October 2018 was the first month to show a year-over-year increase in inventory since October 2008 when two and a half times as many homes were for sale. The Months Supply of Inventory is now 3.5, compared to 3.3 a year ago.
"The market continues to move toward equilibrium. The modest inventory increase is a much welcome sign for buyers," said RE/MAX CEO Adam Contos. "Although home sales were down year-over-year, it's encouraging to see the magnitude of the decline decrease from the sharp drop we witnessed in September. The trend of easing price increases remains and that's also a positive."
October's Median Sales Price of $236,000 marked the 31st consecutive month of year-over-year price increases and was the highest October price in the 10-year history of the report. Even so, the 4.9% gain was the third-lowest year-over-year growth of 2018.
Days on Market of 48 was an October record for fewest days and compares to 51 days in October 2017.
"The imbalance that has defined this market for so long continues to moderate," said Contos. "However, it will take some time to recalibrate. Rising prices and interest rates and tight inventory levels continue. Buyer and seller expectations still appear to be a bit mismatched suggesting a choppy market remains in place."
Closed Transactions
Of the 53 metro areas surveyed in October 2018, the overall average number of home sales is up 4.3% compared to September 2018, and down 4.6% compared to October 2017. Fourteen of the 53 metro areas experienced an increase in sales year-over-year including, Birmingham, AL, +15.1%, Tampa, FL, +11.0%, Trenton, NJ, +10.5% and Orlando, FL at +9.8%.
Median Sales Price – Median of 53 metro median prices
In October 2018, the median of all 53 metro Median Sales Prices was $236,000, down 1.3% from September 2018 and up 4.9% from October 2017. Only five metro areas saw a year-over-year decrease in Median Sales Price including Honolulu, HI, -7.4%, Anchorage, AK, -6.9%, Birmingham, AL, -6.3%, and Des Moines, IA, -3.3%. Five metro areas increased year-over-year by double-digit percentages, with the largest increases seen in Boise, ID, +18.0%, Omaha, NE, +11.8%, San Francisco, CA, +10.8% and Richmond, VA, +10.3%.
Days on Market – Average of 53 metro areas
The average Days on Market for homes sold in October 2018 was 48, up two days from the average in September 2018, and down 3 days from the October 2017 average. The metro areas with the lowest Days on Market were Omaha, NE, at 21, San Francisco, CA, at 28, Wichita, KS, at 30, and a four-way tie at 31 in Indianapolis, IN, Cincinnati, OH, Nashville, TN and Boise, ID. The highest Days on Market averages were in Hartford, CT, at 87, Augusta, ME, and Miami, FL, at 84 and New York, NY, at 74. Days on Market is the number of days between when a home is first listed in an MLS and a sales contract is signed.
Months Supply of Inventory – Average of 53 metro areas
The number of homes for sale in October 2018 was down 2.6% from September 2018 and up 1.0% from October 2017. Based on the rate of home sales in October, the Months Supply of Inventory decreased to 3.5 from 3.7 in September 2018, and increased compared to October 2017 at 3.3. A 6.0-months supply indicates a market balanced equally between buyers and sellers. In October 2018, all but Miami, FL, at 7.5, of 53 metro areas surveyed reported a months supply less than 6.0, which is typically considered a seller's market. The markets with the lowest Months Supply of Inventory are with San Francisco, CA, at 1.7, Boise, ID, at 1.9, Denver, CO, at 2.0, Manchester, NH, at 2.1 and a three-way tie at 2.3 in Minneapolis, MN, Boston, MA and Raleigh-Durham, NC.
For specific data in this report or to request an interview, please contact newsroom.
Good News for Retailers: Consumers Plan to Spend More This Year on Holiday Gifts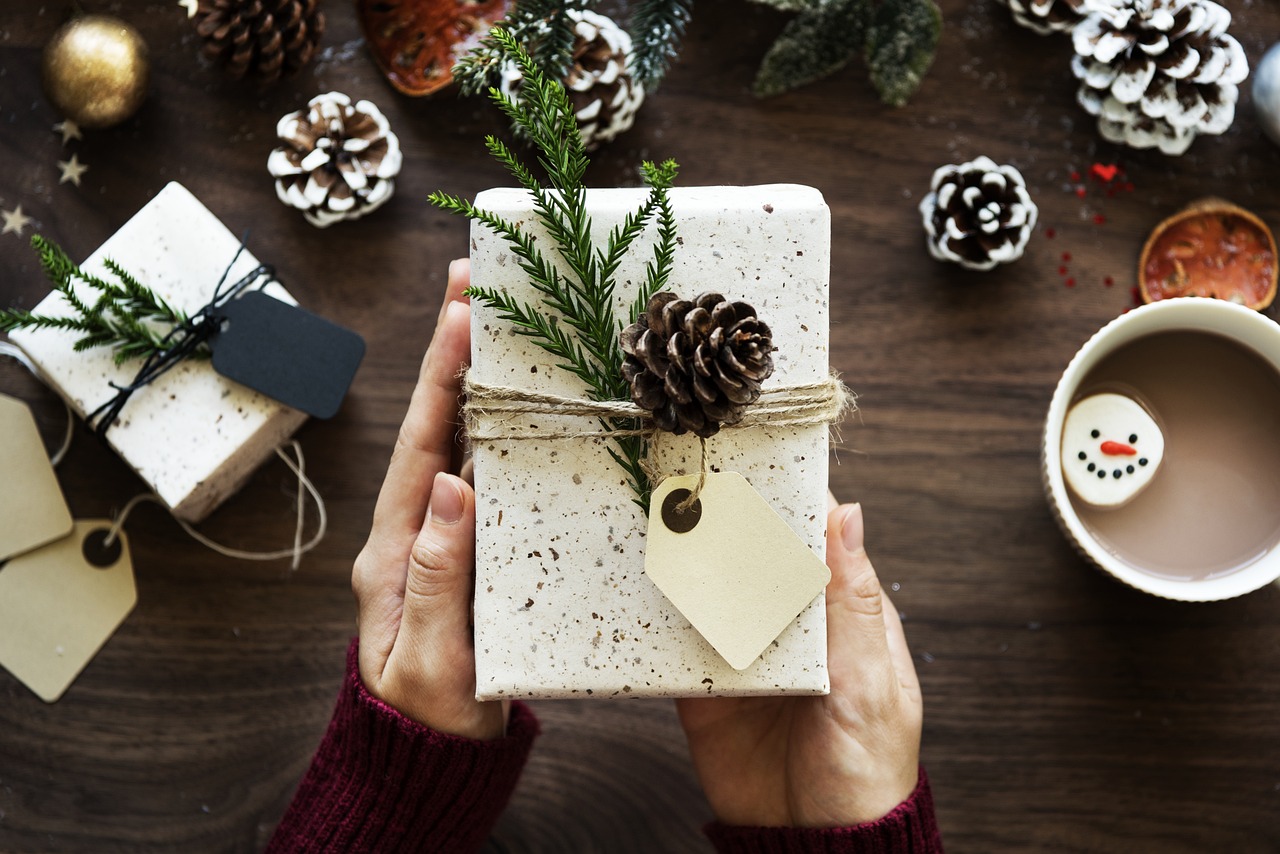 Reading Time:
2
minutes
U.S. Households Plan to Spend an Average of $627 this Season
With consumer confidence at an 18-year high, U.S. households are approaching the holidays in good spirits, with intentions to spend about $627 on gifts this season, according to a survey by The Conference Board. This is well above last year's estimated $560. In keeping with the holiday tradition of bargain hunting, consumers say they will be expecting discounts. In fact, more than a third say they expect – at a minimum – to purchase half their gifts at a discount.
The survey of holiday gift spending intentions, based on a probability-design random sample, is conducted for The Conference Board by Nielsen, a leading global provider of information and analytics around what consumers buy and watch. The survey was conducted for The Conference Board in October as part of the Consumer Confidence Survey®.
"Consumers are excited about the holiday season and are ready to shop," said Lynn Franco, Director of Economic Indicators at The Conference Board. "Consumer confidence is at an 18-year high. Unemployment is the lowest in decades. Given the strong economy and job growth – with expectations of more in the New Year – retailers should expect strong demand this season, with the potential to be one of the best shopping seasons in years. However, they will still face a tough and discriminating consumer – one who is expecting bargains and willing to wait for a deal. Retailers will need to get creative and offer numerous deals and promotions, especially given the increased competition from online merchants."
According to the survey, approximately 12 percent of consumers plan to spend more this year on holiday gifts. Sixty-five percent plan to spend about the same as last year, and the remaining 24 percent say they plan to spend less. A greater number of consumers will be shopping online, with more than 37 percent of consumers planning to make at least half of their purchases online.
Source: The Conference Board Holiday Spending Survey, October 2018
PSP Investments and Tishman Speyer complete sale of major Paris office property to Société Générale In surance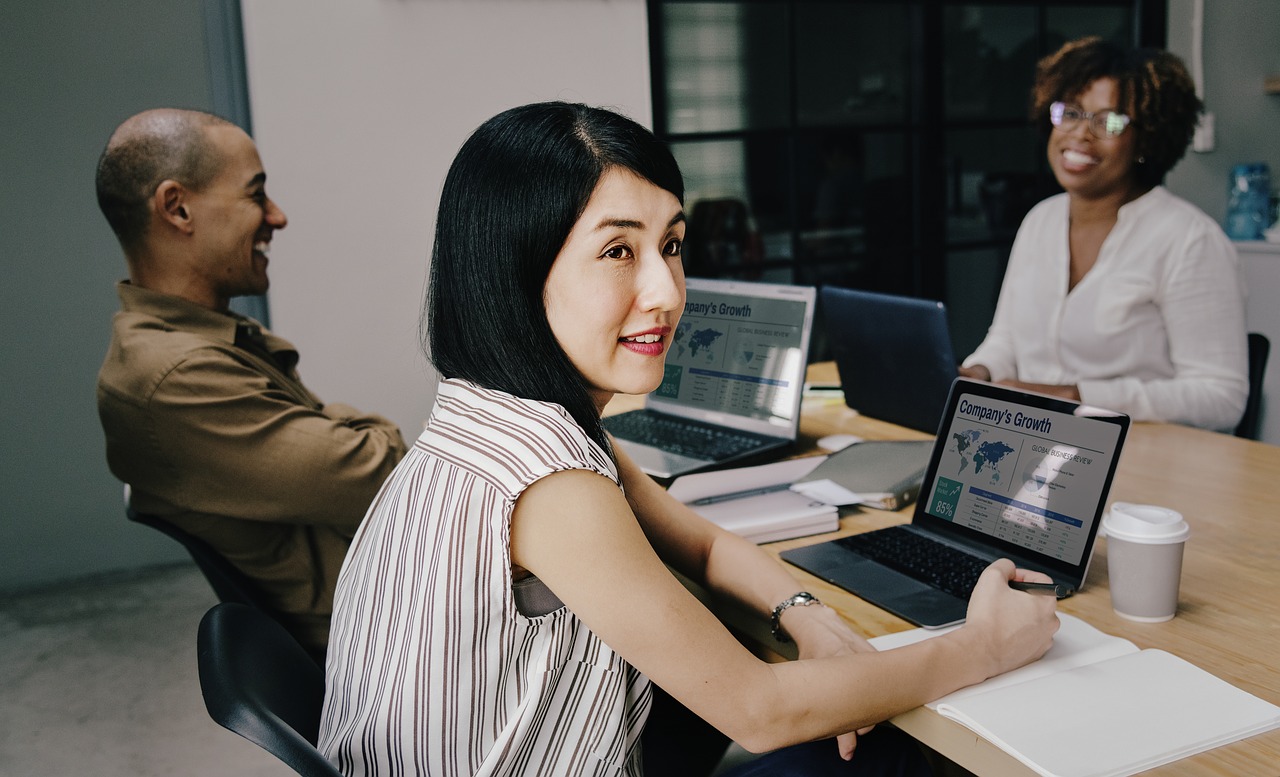 Reading Time:
2
minutes
Tishman Speyer, one of the world's leading owners, developers, operators and fund managers of first-class real estate around the world, and the Public Sector Pension Investment Board ("PSP Investments"), one of Canada's largest pension investment managers, today announced the sale of Tour Pacific to Société Générale Insurance for an undisclosed amount.
PSP Investments and Tishman Speyer acquired the 53,000 sq.m. office building, located in Paris' La Défense business district, in 2013. Following an extensive renovation and refurbishment program that transformed this 20-year-old office tower into a modern and efficient building, they have successfully leased approximately 50,000 sq.m. to over 30 tenants including CA Technologies, McAfee, Whirlpool, Manhattan Associates, RSA, NTT and Accenture.
Tour Pacific's tenants benefit from an iconic and modern design, direct access to natural light and a rooftop garden, in addition to new amenities such as a lounge, conference centre and fitness space. The building is also well-connected to major transport hubs, making it easily accessible by bus, metro, train and tram. The building is certified HQE Exploitation Excellent and Wired Certified Platinum.
"Tishman Speyer is very proud of our contribution to the transformation of Tour Pacific," said Philippe Joland, Senior Managing Director, President of Tishman Speyer France SAS. "Our goal was to attract clients in the 800-3,000 sq.m. segment by creating a highly appealing office building with new services and amenities, while providing a great work environment for the end users. We also believe that managing the asset directly creates additional value through the development of a unique relationship with the tenants. Tour Pacific has become a long-term, high-quality asset with a core profile as evidenced by the sale to Société Générale Insurance."
"Tour Pacific is an exemplary case of PSP's ability to align itself with best-in-class partners to execute on tactical value creation strategies in core global markets," said Stéphane Jalbert, Managing Director, Real Estate (Europe and Asia Pacific) at PSP Investments. "Tour Pacific was modernized through a comprehensive refurbishment to meet the demands and expectations of today's tenants, while taking advantage of the unique building design and vibrant La Défense submarket."