Slovakia Signs New Contract for Visa Processing Services, Becomes VFS Global's 62nd Client Government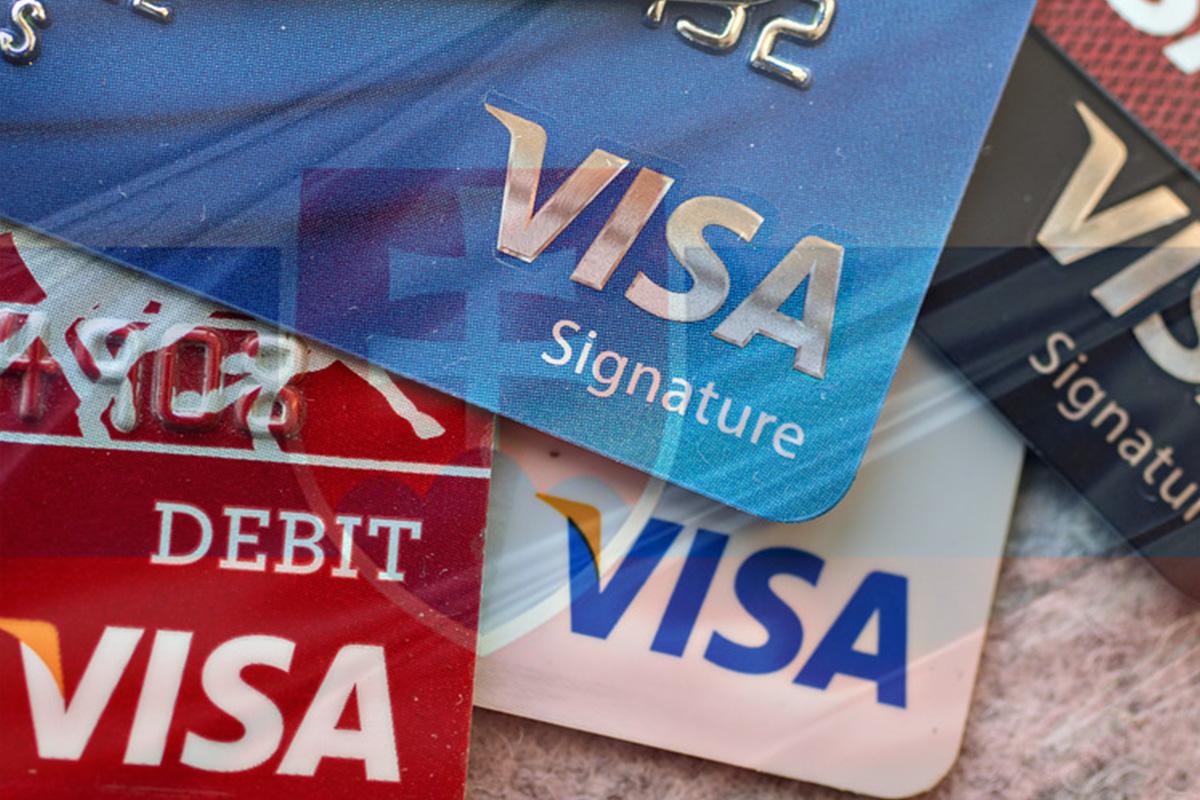 Reading Time:
1
minute
To operate 38 new Visa Application Centres in 10 countries, by December 2018
On 5th November 2018, VF Worldwide Holdings Ltd., operating as VFS Global, signed a contract with the Ministry of Foreign and European Affairs of the Slovak Republic for providing visa services in 10 countries worldwide.
As per this new contract, VFS Global will now provide visa services for Slovakia in China, India, Kazakhstan, Palestine, Belarus, Russia, Kuwait, United Arab Emirates, Turkey and Egypt, through 38 Visa Application Centres.
The rollout of all these new operations is expected to be completed by December 2018. Under the new contract, VFS Global will accept both short and long-term visa applications on behalf of the Ministry of Foreign and European Affairs of the Slovak Republic.
Chris Dix, Head – Business Development, VFS Global, remarked, "We are excited about our new partnership with the Ministry of Foreign and European Affairs of the Slovak Republic. The countries where we will be operating are markets where VFS Global has worked for several years, and whose travellers are familiar with our services and expertise. We are also pleased to have the opportunity to serve our new clients in new locations, and bring applicants in these locations the same benefits and high quality service that we have been offering our customers worldwide for the last 17 years."
Over the last three months, VFS Global also signed eight new contracts with other European governments, reaffiriming its position as a market leader in the visa facilitation space. In total, VFS Global is the trusted outsourcing services provider of 30 European governments out of 62 client governments served worldwide.
Hyundai Motor Partners with Unmanned Aerial Vehicle Startup 'Top Flight' to Take Future Mobility to New Heights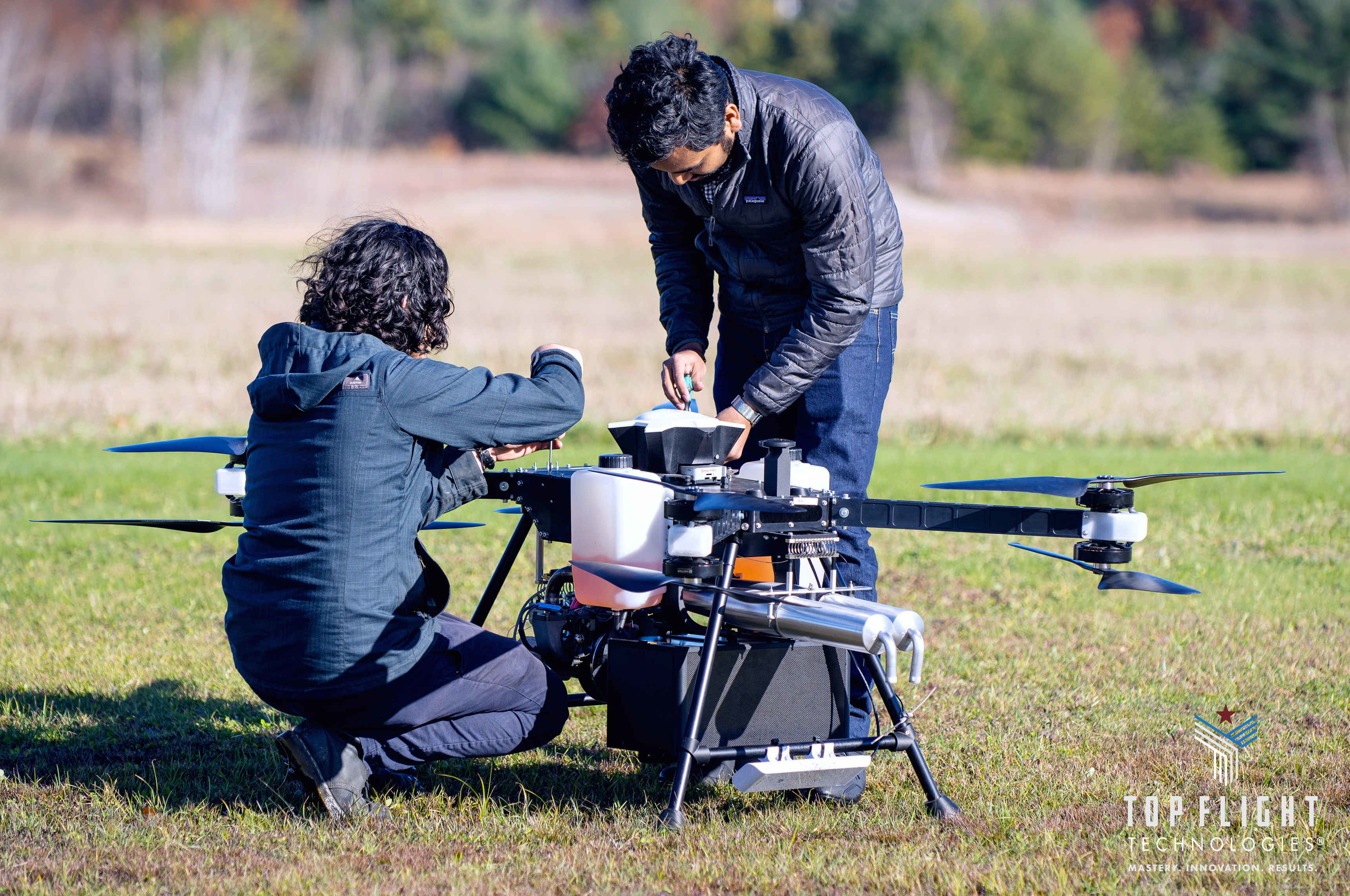 Reading Time:
2
minutes
– Hyundai teams up with Boston-based startup to accelerate commercial application and deployment of UAVs across various sectors and markets
– Partnership to cultivate new business opportunities around UAVs including cargo transport, inspection services, and surveillance missions
– Top Flight's patented hybrid-electric power system allows for extended flight times and heavier payloads for commercial use
Hyundai Motor Company ("Hyundai") today announced a strategic partnership with Top Flight Technologies, Inc. ("Top Flight"), a leading startup in hybrid-electric unmanned aerial vehicle (UAV) technologies, as part of its broader effort to cement leadership in future mobility solutions.
Hyundai will team up with the Boston-based startup to explore ways to accelerate the commercial application and deployment of UAVs across various sectors and markets. Joint efforts will extend to cultivating new business opportunities around UAVs, leveraging Top Flight's patented hybrid-electric power system. Potential areas for business development include cargo transport, inspection services and surveillance missions for industrial sites.
Top Flight's proprietary hybrid-electric power system is instrumental in developing optimized solutions for UAV-centered business models, as it allows for extended flight times and heavier payloads for commercial use. Drones powered by the Top Flight™ Micro Generator Hybrid Power System can stay airborne for up to two hours, while carrying a load of four kilograms. The American startup also offers an array of scalable UAV solutions, most notably '3D Real-time Simulation Environment & Fleet Management System' which provides agile product development tools and the 'Remote Location Operation Console' that enables simultaneous operation of multiple UAV units.
Hyundai also seeks to enhance its existing operations with the application of drone products and technologies ― particularly high-definition (HD) mapping and operations and management (O&M) services.
"In addition to solving the challenges of longer-duration flight for quadcopters, Top Flight is developing the technologies needed to enable new solutions in aerial logistics and mapping which could be useful in Hyundai's future business," said John Suh, Vice President of Hyundai CRADLE at Hyundai Motor Company. "Hyundai Motor continues to invest in companies that develop disruptive technologies that are in-line with Hyundai's current and future strategic thinking."
"Hyundai Motor Company's investment in Top Flight confirms its commitment to autonomous vehicles and mobility solutions, whether on the road or in the air," commented Dr. Long Phan, CEO, Top Flight Technologies. "We fully believe that Hyundai's world-class assembly and automation capabilities will help spur the production and deployment of aerospace-grade UAVs, more efficiently than ever."
Hyundai's partnership with Top Flight is another example of the company's continuous efforts to advance its 'Open Innovation' strategy, which aims to drive innovation that will enhance the company's foothold in the future mobility market. From technologies such as autonomous driving and artificial intelligence, to ride-sharing and things in-between, Hyundai Motor is building a network of industry leaders that will contribute to enhancing people's lives through the development of innovative mobility services.
Founded in 2014, Top Flight Technologies specializes in hybrid-electric power systems and fully autonomous technologies for UAVs. The company boasts a long list of world-renowned partners across aerospace, transportation, agriculture, and many other industries.
The global UAV (commonly referred to as 'drones') market, is growing at a fast pace, expected to garner $22.1 billion by 2026.
Airlines for America Forecasts All-Time High for 2018 Thanksgiving Air Travel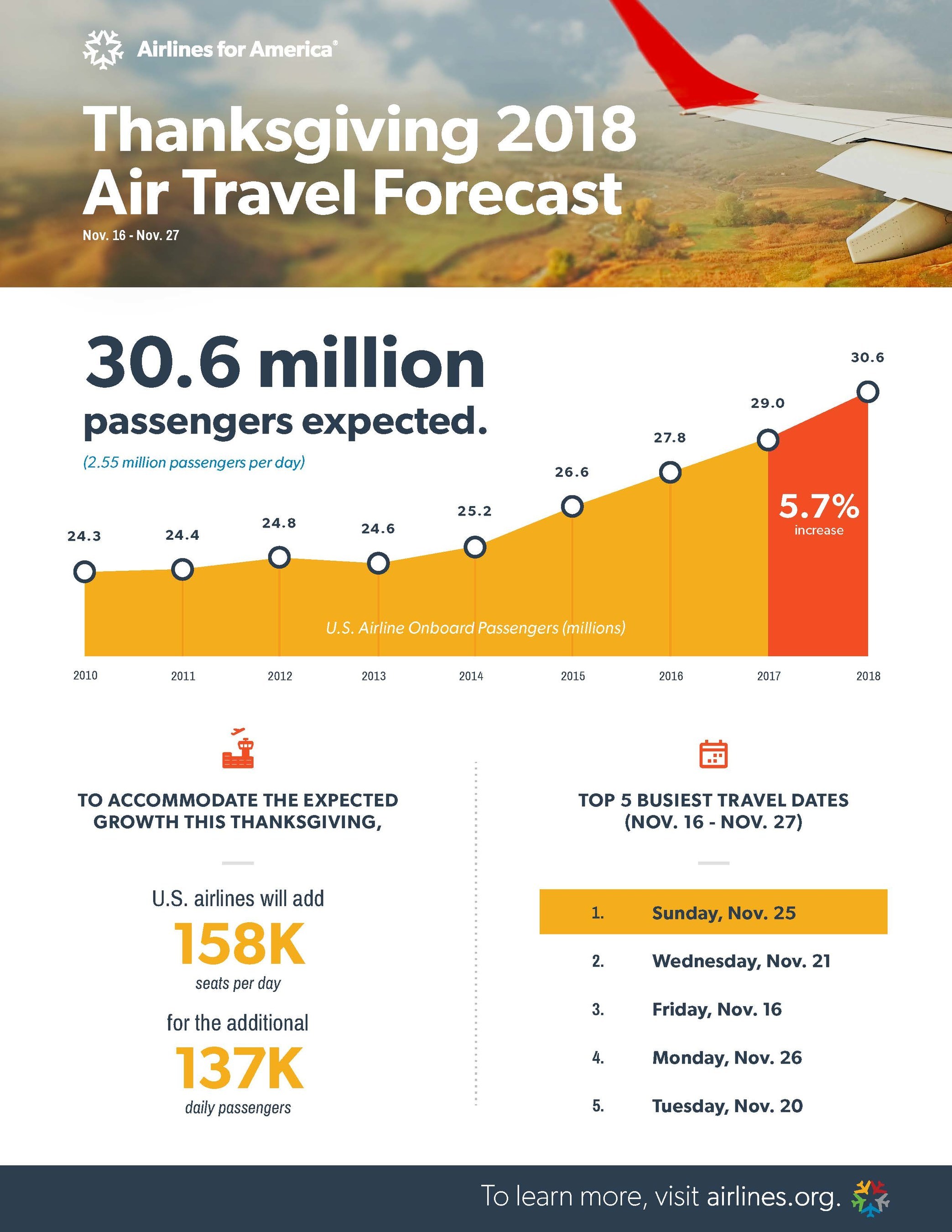 Reading Time:
3
minutes
U.S. airlines are prepared to accommodate an expected 30.6 million passengers over the 12-day holiday travel period
Airlines for America (A4A), the industry trade organization for the leading U.S. airlines, today projected that a record 30.6 million passengers will travel on U.S. airlines during the 12-day Thanksgiving air travel period, up from an estimated 29 million passengers during the 2017 travel period. The forecast translates to an estimated 2.55 million passengers per day, up 137,000 per day from a year ago. Airlines are accommodating this increase in demand by adding 158,000 more seats in the marketplace each day, with a total of 2.94 million seats available to flyers every day.
The 2018 Thanksgiving air travel period runs from Friday, Nov. 16, through Tuesday, Nov. 27, with the busiest day projected to be Sunday, Nov. 25, when an estimated 3.06 million passengers will take to the skies.
"The busy holiday travel season kicks off this week, and it is thanks to incredibly accessible and affordable flight options that more travelers than ever before are visiting loved ones, wrapping up year-end business or enjoying a vacation this Thanksgiving," said A4A Vice President and Chief Economist John Heimlich. "U.S. airlines are investing heavily in their employees, products and facilities to make air travel this holiday season enjoyable for all passengers."
Daily passenger volumes are projected to range from 1.73 million — on Thanksgiving Day itself — to 3.06 million on the Sunday following Thanksgiving. The busiest expected travel days in ranked order are:
Sunday, Nov. 25
Wednesday, Nov. 21
Friday, Nov. 16
The lightest travel day is expected to be Thanksgiving Day, Thursday, Nov. 22.
Airlines rise to meet the growing demand for air travel
As demand for air travel continues to grow, airlines are working hard to improve the customer experience from check-in to touchdown, working with airports and investing heavily in employees, aircraft and facilities. As finances have improved, U.S. passenger airlines have directly invested more than $115 billion in flight and ground equipment, facilities and information technology since 2010. In the first nine months of 2018 alone, airlines invested $13 billion back into the product with new planes, airport amenities and improved technology. According to the annual J.D. Power 2018 North America Airport Satisfaction Study released in September, North American airport satisfaction has climbed to a record high, rising to 761 points in 2018.
Airline and airport collaboration has helped pave the way for widespread infrastructure investment, leading to $130 billion of capital projects that have been completed, are underway or approved at the 30 largest U.S. airports alone since 2008. Development is also robust at smaller airports. Almost every major U.S. airport has seen the supply of airline seats rise over the past five years.
U.S. airlines continue to advocate against raising taxes on passengers, citing the ample resources available for airport improvement funding, including record-high airport revenues and unrestricted cash and investments, as well as all-time high revenues in the Airport and Airway Trust Fund. The U.S. Congressional Budget Office recently projected that the Trust Fund's unobligated balance would grow to a record $8.7 billion by the end of 2020. U.S. airlines are committed to working alongside airports across the country to improve facilities and the customer experience, without forcing a tax hike on the traveling public.
Airfares – at historic lows – continue to fall
Even as airline expenses continue to outpace revenues, average ticket prices continue to fall, to $360 in the first six months of 2018 ($338 in fare and $22 in fees). Adjusted for inflation, that's a decline of more than 5 percent year-over-year and more than 7 percent since 2010. The year-over-year decline in prices reflects a decrease in both airfare and ancillary fees for bags and ticket changes. According to the U.S. Department of Transportation (DOT), second quarter 2018 inflation-adjusted fares were the lowest of any second quarter ever recorded by DOT.
Airline operating expenses continue to rise quicker than revenues
During the first nine months of 2018, nine publicly traded U.S. passenger carriers (Alaska, Allegiant, American, Delta, Hawaiian, JetBlue, Southwest, Spirit and United) reported a combined pre-tax profit of $10.8 billion, or 8.2 percent of operating revenues – down from $14.9 billion and 12.1 percent, respectively, in the first nine months of 2017. U.S. airlines reported a 7 percent increase in operating revenues and a 12 percent increase in operating expenses, led by a 34 percent jump in fuel costs. Passenger revenue rose 6.5 percent, thanks primarily to 4.8 percent growth in revenue passenger miles flown. These nine carriers recovered 68 cents in revenue for every dollar increase in operating costs during the period.
In order to mitigate rising expenses, airlines are: increasing fuel efficiency; reducing non-fuel costs, including use of self-service technology, in-sourcing certain ground-handling and maintenance work, improved hotel procurement for employee travel and various health care initiatives; adding new routes enabled by modern aircraft; boosting cargo sales; and enhancing product quality including refurbished lounges, faster WiFi, improved premium seating to generate additional revenue.
Customer complaints and involuntary denied boardings on the decline
Customer complaints to DOT regarding U.S. airlines are falling for the third straight year, averaging 1.02 per 100,000 passengers through August, compared to 1.90, 1.52 and 1.35 per 100,000 passengers in 2015-2017, respectively.
Through August 2018, airlines reported solid operational performance, including the lowest-ever recorded rate of involuntary denied boardings — just 0.12 per 10,000 passengers. U.S. airlines completed 98.1 percent of flights through August, exceeding 98 percent for the fourth consecutive year and posted an on-time arrival rate of 78.5 percent, up from 78.2 percent in the first eight months of 2017.
WOW air Offers 'Big Seat' To Europe, Iceland For Discounted Fares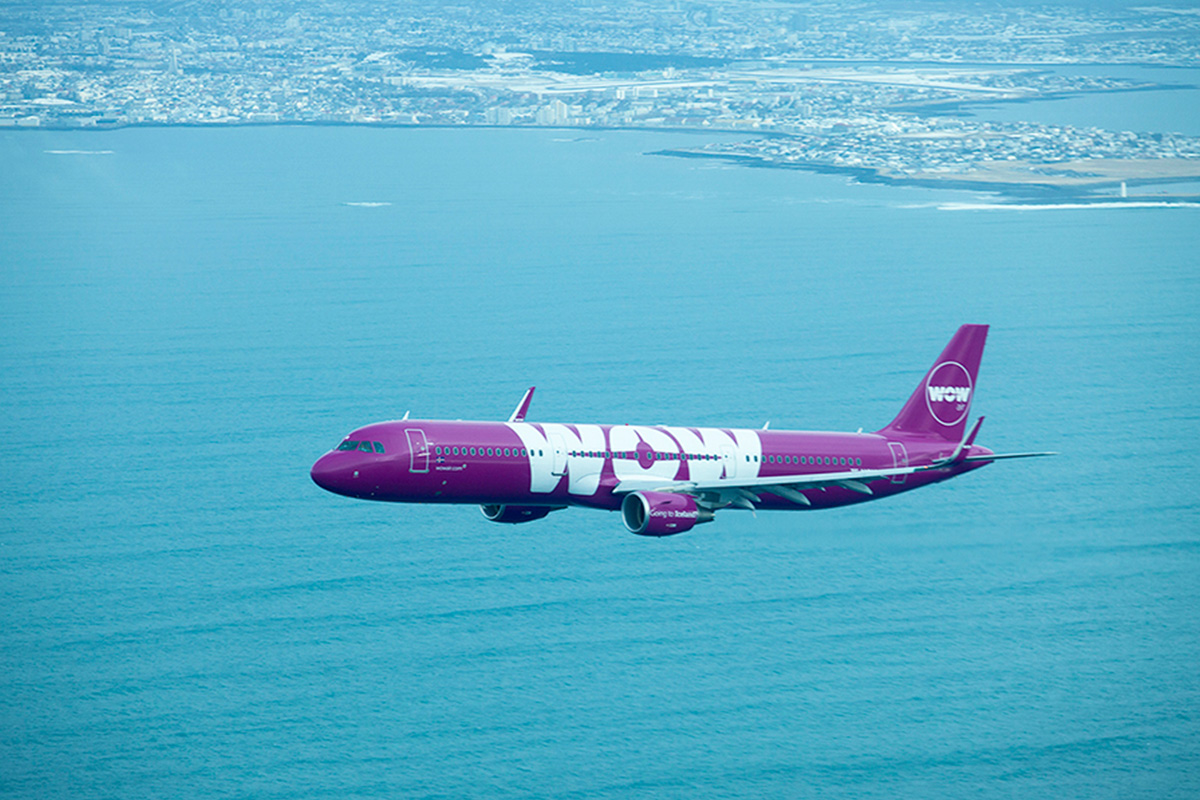 Reading Time:
2
minutes
Today WOW air announced discounted fares for its game-changing WOW Premium seat option, which includes the airline's Big Seat from Los Angeles(LAX), Washington D.C. / Baltimore (BWI), Chicago (ORD) and New York (EWR) to Europe and Icelandthis fall and winter. WOW air's Big Seat is extra wide and has at least 37 inches of legroom. Travel enthusiasts will have access to the amenities included in the WOW Premium ticket at amazingly low fares on select flights between November 2018 and March 2019 – just in time for the holidays.
One-way tickets from Los Angeles (LAX) to Amsterdam (AMS), Paris (CDG), London (LGW), Frankfurt(FRA), Berlin (SXF), Copenhagen (CPH) and Dublin (DUB) are available for $599*, and one-way tickets from LAX to Iceland (KEF) are available for $399*. One-way tickets from Washington D.C. / Baltimore(BWI), Chicago (ORD) and New York (EWR) to Amsterdam (AMS), Paris (CDG), London (LGW), Frankfurt(FRA), Berlin (SXF), Copenhagen (CPH) and Dublin (DUB) are available for $499*, and one-way tickets from BWI, ORD and EWR to Iceland (KEF) are available for $339 at www.wowair.us.
"WOW air is very excited to be able to offer the comfort of the Big Seat and the amenities of WOW Premium to travelers for an affordable price this fall and winter," said Skúli Mogensen, CEO and Founder of WOW air. "Our passengers can stretch out and experience the best of WOW air on their way to explore the beauty of Iceland and Europe just in time for the holidays. We take pride in making comfort more accessible for all this fall and winter."
Additional WOW Premium amenities include: two checked bags, one carry-on, one personal item, cancellation protection, fast track security, priority boarding, an in-flight meal and no change fees.
As the holidays approach, tourists can set their sights on a comfortable flight to Europe to enjoy the best of holiday celebrations, including ice skating in front of the Eiffel Tower, exploring Amsterdam'sChristmas Market with a hot coffee in hand or hitting the slopes outside of Copenhagen at Vallåsen for a more adrenaline-inducing holiday.
The one-way fares are now available for purchase online at www.wowair.us.
For more information on these new flights and more please visit www.wowair.us.
*Based on lowest one-way WOW premium fare booked on www.wowair.us. Includes all taxes, fees and carrier charges. Available for travel November, 2018 to March, 2019. The offer applies to 1600 seats on selected flights, only when booked on a return trip.