Kaleido Launches Blockchain Marketplace with Plug-and-Play Services and Solution Partnership Program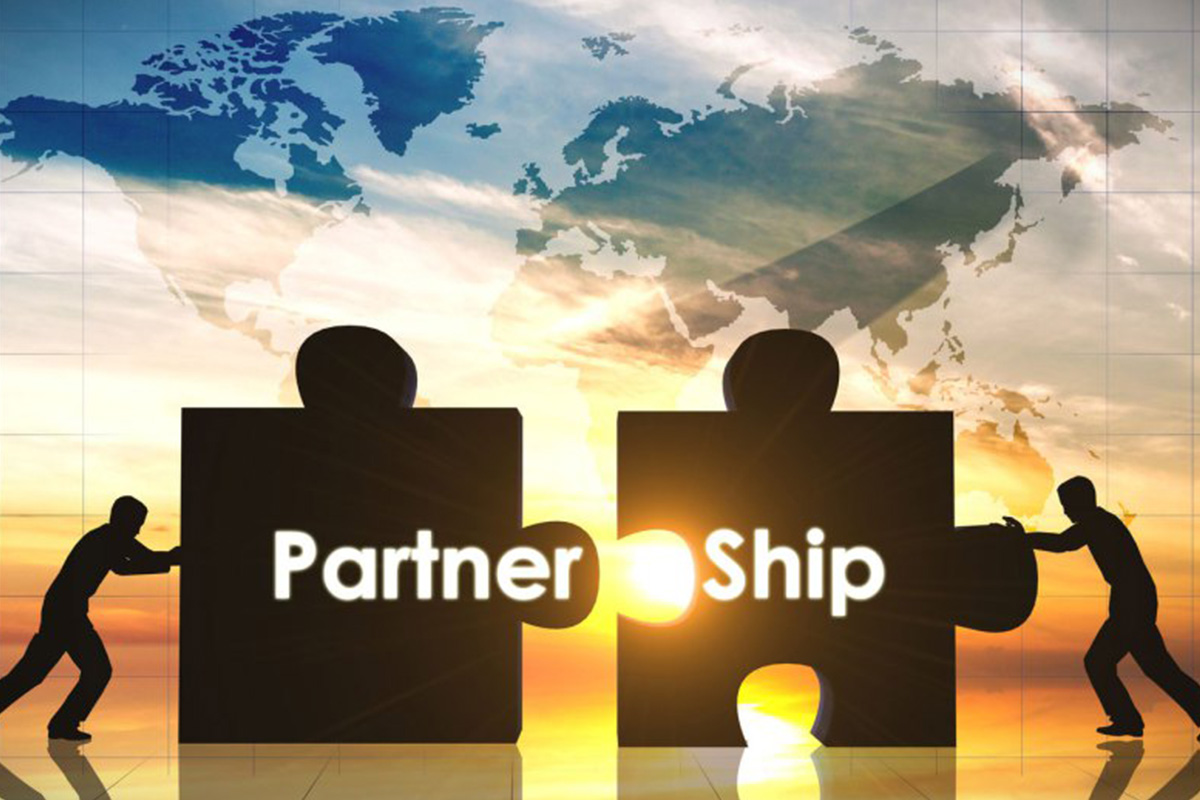 Reading Time:
3
minutes
Web Summit — Kaleido, a ConsenSys company, in collaboration with Amazon Web Services, is helping enterprises break through the proof-of-concept stage to live production blockchain networks with the announcement of its next major step forward. The newly launched Kaleido Marketplace extends its Blockchain Business Cloud to become the first full-stack enterprise platform available today. The new marketplace includes trusted tools and services from Kaleido, AWS, and members of the new partnership program, all offered as plug-and-play.
Early adopters of the Kaleido Marketplace have said that it eliminates 80 percent of the custom code required to build their blockchain project. Clients now have access to native AWS integrations, popular services such as HD wallets for privacy and ID registries for organizational identity, as well as industry products such as Chainlink for smart contract oracles, Viant for supply chain management, OpenLaw and Clause.io for real-time legal contracts, and many others—all at the click of a button.
With the business value-add of blockchain technology expected to exceed $3.1 trillion by 2030 (Gartner), it's easy to see why blockchain is one of the most talked about technologies in business today. In fact, 84 percent of executives said their companies were "actively involved" with blockchain when surveyed by PwC in August 2018. However, to date, most companies have struggled to build complete, production-ready blockchain solutions, compounded by a shortage of blockchain skills and talent across the industry.
Since its launch in May, Kaleido has helped organizations create over 1,000 blockchain networks with its Blockchain Business Cloud. Now, Kaleido is going even further, offering the first full stack of blockchain capabilities needed to build a complete solution, get to live production state and keep the solution up and running.
"We've seen successful patterns of deployment as enterprise networks go into production and we've baked these best practices into the Kaleido Marketplace services, to help radically simplify the adoption of blockchain and eliminate some of the specialized blockchain expertise needed," said Kaleido Founder and COO, Sophia Lopez.
"The reality is only about 10 percent of an enterprise blockchain project is the blockchain itself. There are many other application, data and infrastructure components required to go into production," said Kaleido Founder and CEO, Steve Cerveny. "I'm very excited that we have a whole cloud of blockchain technologies pre-integrated for our clients to use. The Kaleido Marketplace is a one stop shop for all things enterprise blockchain."
One Kaleido client is Komgo, a cutting edge commodity trade and finance network comprised of global institutions like Citi, ING, Koch Supply & Trading, MUFG Bank, Societe Generale, Credit Agricole Group, BNP Paribas, Shell and others.
"By building on an open blockchain system, Komgo can select from the best protocols in development across the ecosystem and use existing building blocks for an optimized solution," said Souleïma Baddi, Chief Executive Officer of Komgo. "Now with the proof of concepts and pilots behind us, Kaleido will help us deliver production ready products for a large number of participants at a very fast pace."
Kaleido is also launching its Partnership Program in tandem with the marketplace, providing significant opportunities for third-party providers to join the ecosystem by promoting their offerings in the Kaleido Marketplace, embedding Kaleido in their own blockchain solutions, or accelerating client engagements by using Kaleido in their consultations.
"Having our legal smart contract solution promoted in the Kaleido Marketplace creates an instant channel to bring our technology to a global audience and immediate access for new clients," said OpenLaw Co-founder Aaron Wright.
Greenfence Consumer and Radiant Earth are embed partners and are using Kaleido to enhance their own blockchain networks; Greenfence to help Hollywood studios such as Sony and Fox revolutionize digital marketing for movie fans, and Radiant Earth to equip NGOs with aggregated open Earth imagery and geospatial data. On the consulting side, systems integrators such as ConsenSys Solutions are now using Kaleido to accelerate their clients' blockchain engagements.
Kaleido's Blockchain Business Cloud and the new Marketplace are available now, try it for free at Kaleido.io.
Wirecard International Holiday Shopping Report 2018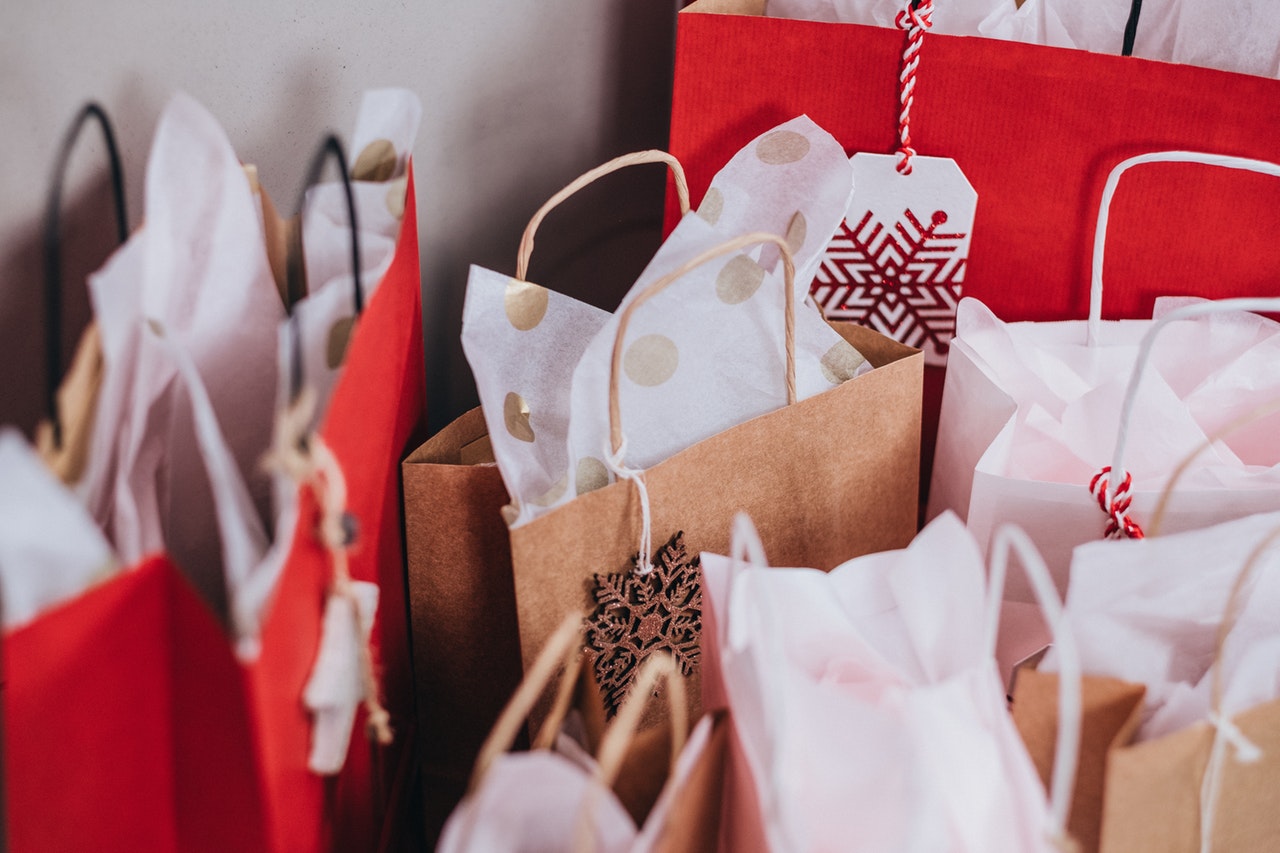 Reading Time:
3
minutes
Combination of digital and physical channels is key for consumers globally
– The report reveals exclusive insights about omnichannel shopping behavior, mobile payments as the key tech trend for consumers globally and peak days like Black Friday
– Key finding: The vast majority (82%) of consumers uses multiple sales channels during the purchasing process and prefers to shop online or mobile (68%)
– Price, special offers and product quality are the main factors influencing the purchasing decision
Wirecard, the global innovation leader in digital financial technology, today presented the findings of the Wirecard International Holiday Shopping Report 2018. Over 3,000 consumers were surveyed about their shopping habits and preferences during the end of year holiday season and beyond. The results show a clear preference for digital shopping channels in combination with physical ones in order to benefit from fast availabilities online, compare prices and have a real experience in-store.
Markus Eichinger, Executive Vice President Group Strategy at Wirecard, said, "Today's consumers are willing and able to shop around and compare offers before buying and are also open to trying new brands if they meet their needs. The Wirecard International Holiday Shopping Report 2018 clearly shows that merchants have to provide true shopping experiences via digital and physical channels in order to meet their customers wherever they decide to make a purchase, whether that be via an e-commerce site, a mobile app or in-store. We at Wirecard identified this trend early on and today drive forward and enable channel convergence within the framework of our digital commerce platform."
Key findings:
– Black Friday is the single most significant shopping "event" internationally
39% of respondents globally say they plan to shop on Black Friday. In Brazil, the percentage of Black Friday shoppers is the highest (67%), followed by U.K. (40%), Germany (40%) and the U.S. (38%). Hong Kong was the only country not to have Black Friday in first position, consumers here prefer to take advantage of Boxing Day sales (33%), which is very common in some Asian markets and South Africa.
– The holiday shopping season is a popular time to try new shops and items
This is a popular time for consumers to try out new stores or websites with over three quarters (77%) of respondents globally saying they would be likely or very likely to do so. In all countries surveyed, respondents said they spent the most money on clothing and accessories (58%), electronics (56%) and toys and games (38%).
– Consumers consider mobile payments the top shopping-related technology trend
Globally, consumers would most like to see mobile payment solutions implemented to improve their buying experience (46%). This was followed by virtual or augmented reality (26%) and artificial intelligence / machine learning (22%). In Brazil, shopping via voice recognition is highly regarded as well (30%).
– The vast majority shops digital
Over two thirds (68%) of consumers globally expect to make their purchases during the holiday season digitally either via a desktop site, mobile app, or mobile site. Overall, 18% plan to shop in traditional stores, with 22% of U.S. respondents planning to shop in a physical outlet, but only 8% of German consumers intend to do so.
– Consumers look for a true experience in-store
In all countries, the most important factor which would influence a consumer's decision to shop in-store is price (59%), followed by quality of products (45%) and special offers or discounts (32%). The same three factors are the most influential when it comes to choosing to buy online. In the U.S., being able to see, test or try items before purchase was considered more important than in the other countries; in Brazil customer service on-site counts.
– Omnichannel is key for consumers globally
An enormous 82% of consumers globally said they were either likely or very likely to combine various channels during the purchasing process – with Malaysia proving particularly fond of cross-channel shopping (96%), followed by Brazil (92%). The overall reason for using a range of channels was to compare prices with over half of consumers (51%) stating this as their top answer.
Merchants can profit from the Wirecard platform, which allows them to easily combine their distribution channels and meet the needs of today's consumers. Wirecard offers a constantly expanding ecosystem of real-time value added services built around innovative digital payments.
For more information on the Wirecard International Holiday Shopping Survey, please click here.
The Wirecard International Holiday Shopping Report 2018 is based on the results of an independent survey carried out by Wirecard in October and November 2018. A total of 3,193 consumers over the age of 18 in select countries like Brazil, Germany, Hong Kong, Malaysia, Singapore, the U.K. and the U.S. provided answers. Further information about the survey findings can be found in the full report.
Wealth Management Specialist St. James's Place Joins Expatland's Singapore E-Team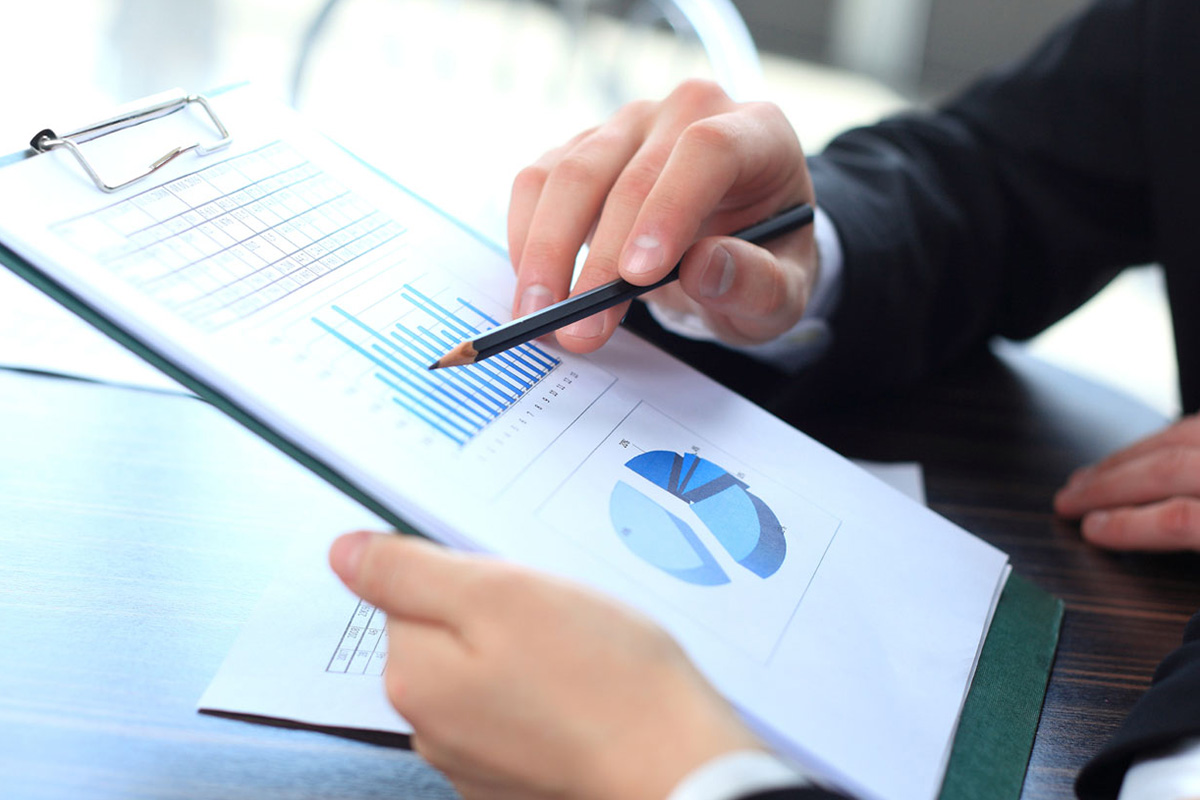 Reading Time:
2
minutes
Wealth management specialist St. James's Place has joined Expatland's Global Network. The firm will provide wealth management advice to the Singapore E-Team's clients.
St. James's Place is a leading wealth management firm specialising in delivering face-to-face wealth management advice for individuals, companies and trustees. Founded in 1991, St. James's Place was listed on the London Stock Exchange in 1997 and is now a FTSE 100 company with over £100.6 billion of client funds under management.
The Expatland Global Network is made up of Expatland Teams ('E -Teams). Operating at a city level, they have essential local knowledge and insight. They cut through complexity and drill down to the issues that are relevant to specific locations.
John Marcarian, founder of the Expatland Global Network, says; "Whether an expatriate is relocating to Singapore or repatriating, St James's Place delivers comprehensive and specialist planning with expert wealth management advice. We are delighted to have St James's Place onboard the Expatland Global Network."
Boon Tan, Singapore's E-Team leader, comments; "St James's Place put their clients at the centre of everything they do and their values align perfectly with Expatland's passion to make life easier for people on the move."
St James's Place, comments, "Being part of the Expatland Global Network allows us to contribute to supporting expats who are navigating challenges on their own. We are excited to be part of the Singapore E-Team and we are committed to helping expatriates manage their wealth in a way that reflects their personal circumstances."
'Expatland' origins
Expatland began as a book, written in 2015 by John Marcarian, as a result of John's personal expat journey. Its focus was to help expats plan their move overseas.
E-Teams around the globe
The Expatland book was just the start. To solve the problem of lack of support for would-be expats, John has launched the Expatland Global Network in 2018.
The Network is expanding rapidly. There are now E-Teams in Sydney, Melbourne, LA, Auckland, Londonand Singapore. With best-in-practice members recognising the importance of this service, many more will follow.
Linxens and Smart Payment Association (SPA) Announce Cooperation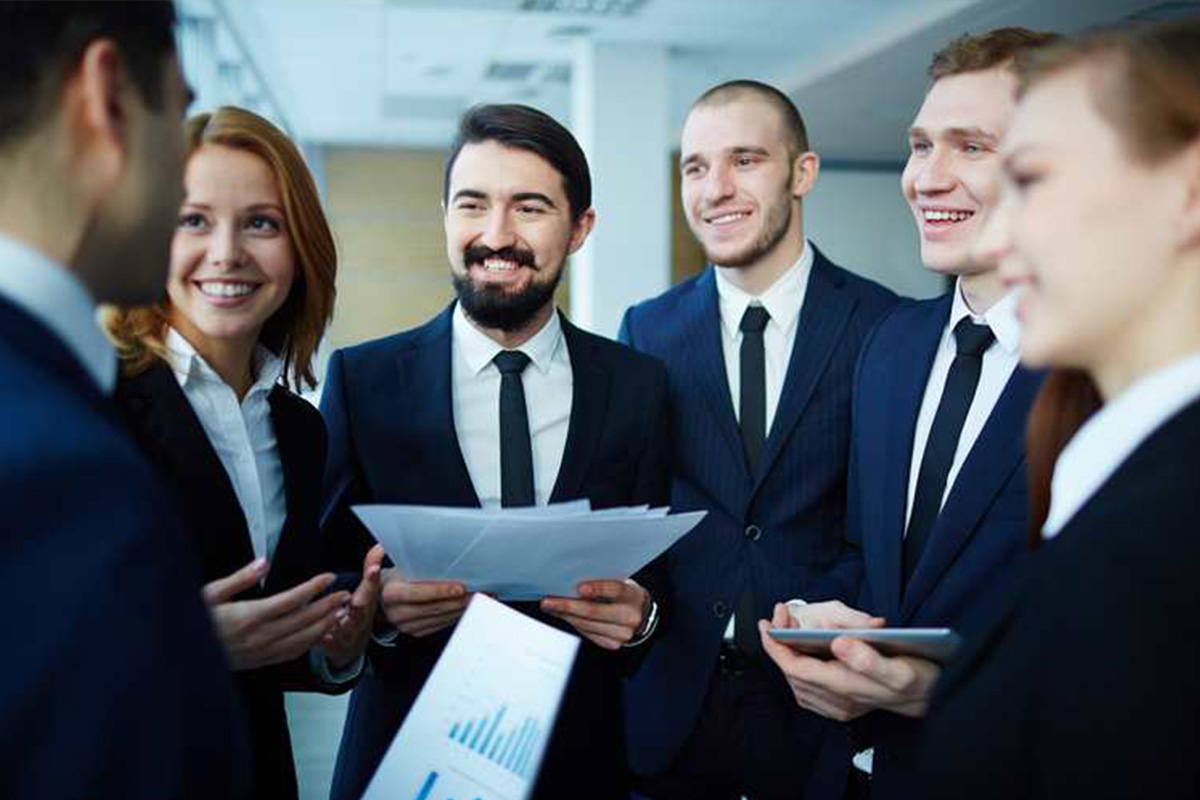 Reading Time:
2
minutes
The Smart Payment Association (SPA) and Linxens announce today that they have signed a Memorandum of Understanding for cooperation. Linxens, a world leader in the design and manufacture of Microconnectors for smartcards and RFID Antennas and Inlays, becomes a Market Forecasting Advisory Council Member of SPA, the trade body of the smart payment technology providers.
The SPA is engaged in extensive market monitoring and forecasting activities, using the data sets it collects to generate independently verified market statistics and reports; data that is provided as a free benefit to SPA members and Advisory Council members.
In an important step, the SPA has responded to wider audience demands for access to its proprietary data with the launch of two new Market Monitoring Advisory Councils. Making it possible for non-SPA member organizations, operating in the wider payment ecosystem, to participate in the payment market monitoring activities of the SPA and access the most up-to-date marketplace data available.
"The global payment value chain is evolving rapidly, with existing and emerging organizations addressing specialist verticals and payment applications. The SPA's Advisory Councils make it possible for these companies to participate and cooperate in discrete areas of activity or interest, without having to commit to the extended range of initiatives and specializations undertaken by our full members," explains Julien Drouet, President, SPA.
"We are very happy to welcome Linxens as an Advisory Council Member," he concludes.
"In today's digital world, new opportunities to augment smartcard security with on-card biometric sensors, and to extend identity and payment services to Internet of Things-enabled devices, requires ever deeper levels of collaboration between component manufacturers and the smartcard industry," says Franck Germain, VP Marketing SCS at Linxens.
"As an Advisory Council member of SPA, we have a unique opportunity to work closely with Smart Card stakeholders, sharing market insights to support the development of innovative new connection technologies."
Open to EMV technology vendors supplying cards and/or modules, Advisory Members joining the SPA Monitoring Advisory Council participate in the SPA's Monitoring Working Group, contribute to its market monitoring and forecasting processes, and access quarterly global market monitoring reporting data as well as bi-annual market estimation reports. This includes granular data sets by geographic regions, technology (contactless, dual interface, DDA and non-DDA) and application (payment smart cards, ID/social cards with payment application chip, transport cards with payment application chip).
Open to organizations operating within the wider payment ecosystem, Advisory Members joining the SPA Forecasting Advisory Council will be able to engage with the SPA Working Group responsible for forecasting and provide input into the market forecast process. Advisory Members will also gain access to select quarterly global market monitoring report data, in addition to granular bi-annual data sets that form the SPA's global market estimation reports.
The Market Monitoring Advisory Councils are the first to be launched under an innovative Advisory Council Program that has been initiated by the SPA in response to growing demand from today's rapidly expanding payment community.
Organizations looking to apply for SPA Market Monitoring Advisory Council Member status can find more information on the SPA website, together with details on the annual fees.