NBC, Universal Brand Development and LEGO Unleash Two-Part 'LEGO® Jurassic World: The Secret Exhibit' On Nov. 29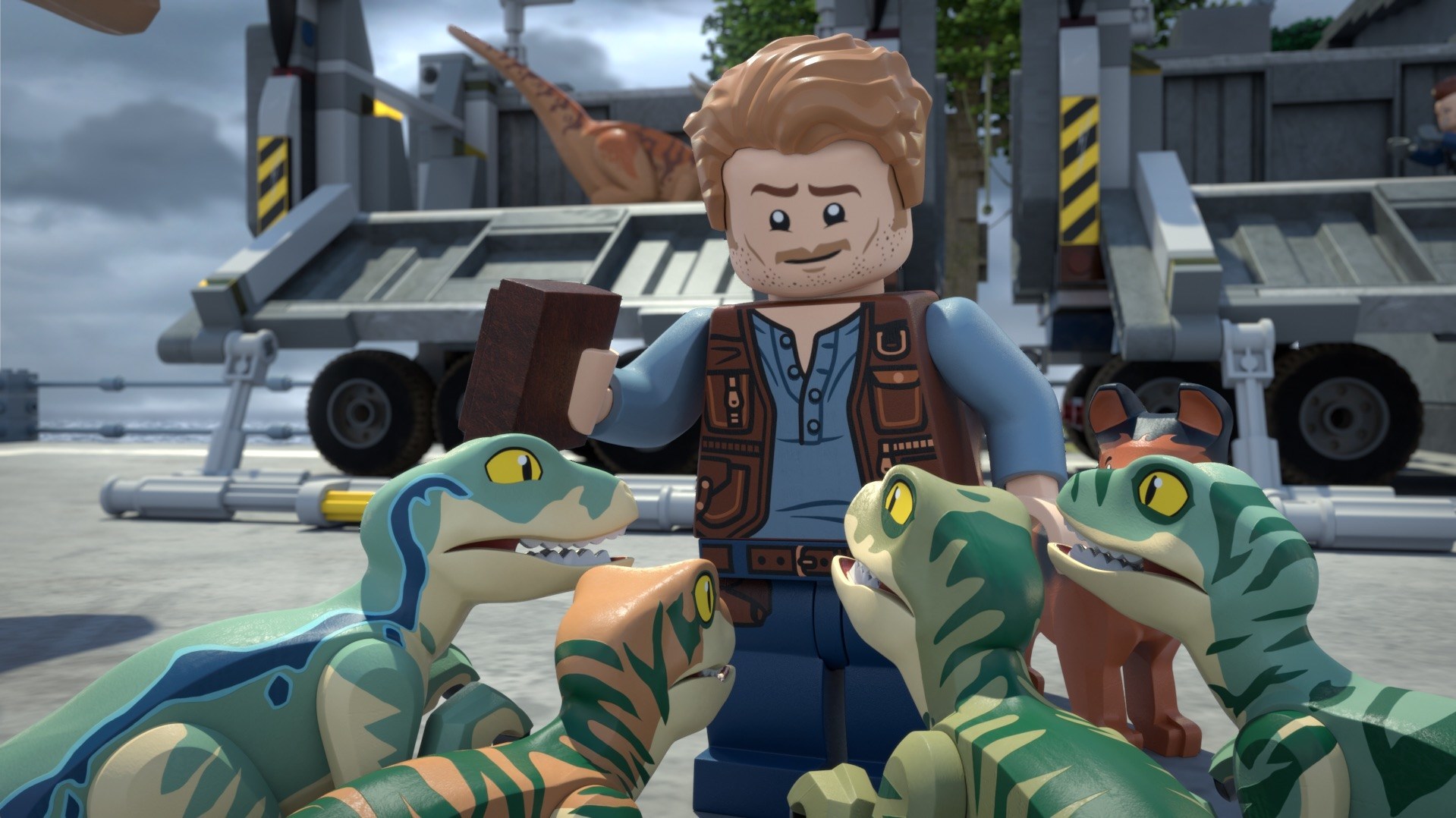 Reading Time:
1
minute
All-New Animated Special Inspired By The Blockbuster Jurassic World Franchise And Leading Toy Brand, LEGO, To Debut Exclusively On NBC
NBC has partnered with Universal Brand Development and The LEGO Group for the upcoming debut of a two-part animated special: "LEGO® Jurassic World: The Secret Exhibit." The all-new animated special – inspired by the blockbuster Jurassic World franchise – will air on Nov. 29 at 8 p.m. ET/PT on NBC. View the trailer here.
The story takes place before the adventures of Jurassic World in 2015. In the special, Simon Masranihas an idea for a new attraction that is guaranteed to keep Jurassic World at the forefront of theme park entertainment. It's the greatest thing since the discovery of dinosaurs, but in order for it to succeed, he needs his right-hand can-do problem solver, Claire Dearing, to get a trio of dinosaurs across the park to the new, super-secret exhibit. Reluctantly teaming up with newcomer Owen Grady, the animal behaviorist she hired sight unseen to deliver the dinosaurs, the duo set out on a fun-filled adventure across the island. Unfortunately, delivering the dinosaurs to the new attraction is not as easy as they thought.
The two-part special will be available to stream the morning after the NBC broadcast, Nov. 30, across multiple platforms, including the NBC app and NBC.com, where it can be viewed without a login, as well as on Hulu and On Demand. It will also be available for download from major digital retailers. The DVD, with exclusive bonus content, drops Jan. 15, 2019.
For more information, visit www.nbc.com.
STXsurreal Debuts 'THE LIMIT,' A Blockbuster VR Film From Director Robert Rodriguez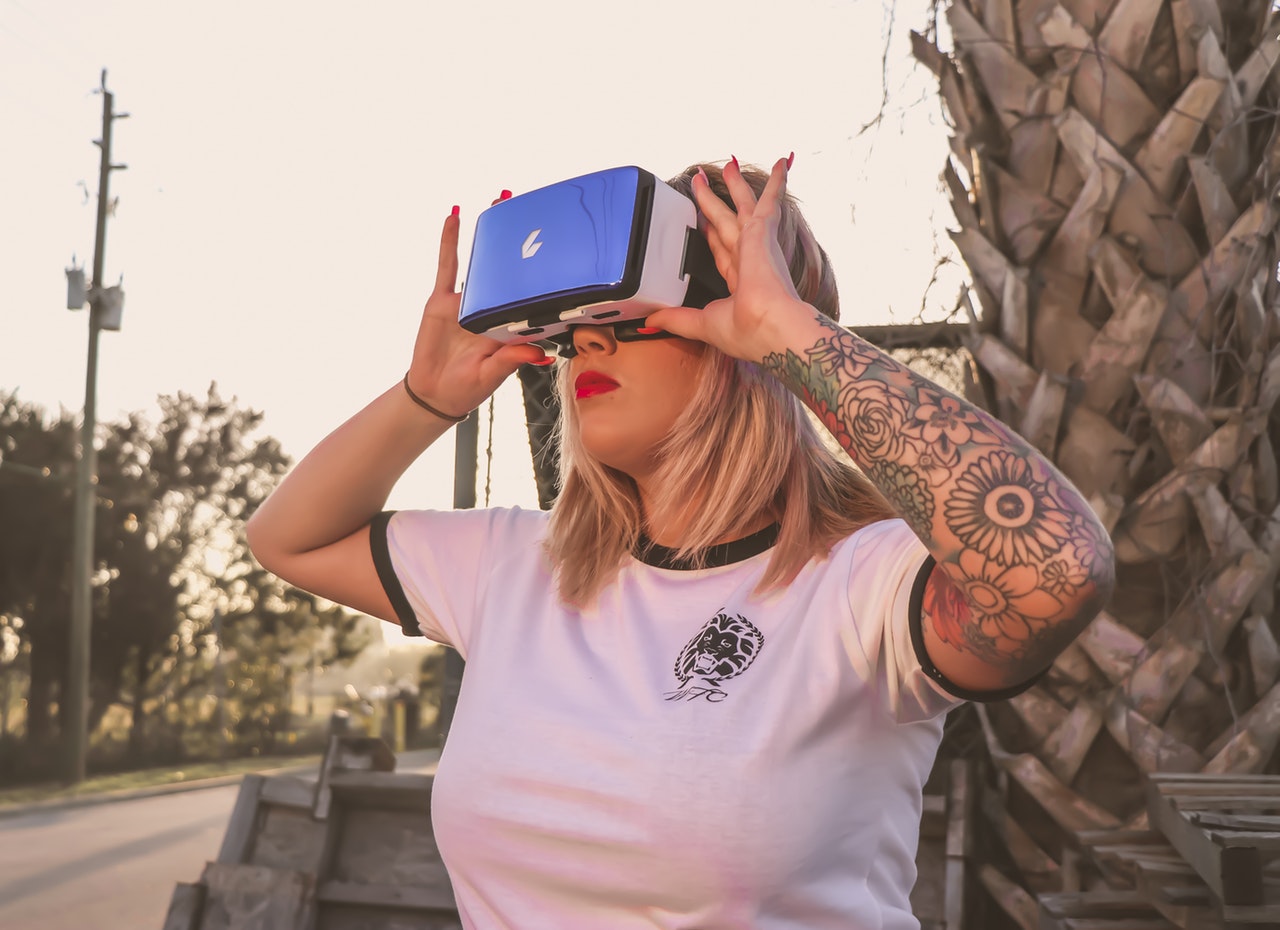 Reading Time:
2
minutes
Available Today as an App Across Major VR Platforms Including Oculus, Steam, Samsung VR, Viveport, Google Daydream, Google Play, Apple iOS
STXsurreal, the VR studio for Robert Simonds' STX Entertainment, today announced the launch of THE LIMIT, a first-of-its kind immersive cinema experience from visionary filmmaker Robert Rodriguez, starring Michelle Rodriguez and featuring Norman Reedus. The most widely distributed paid VR film to-date, THE LIMIT is a lean-back experience captured in an all-new cinematic VR format, wider than 180 degrees, that bridges the gap between large-format movies and 360-degree video. With THE LIMIT, STXsurreal has created an entirely new storytelling category by making the viewer a character in a high-octane, 20-minute action movie. The VR studio also partnered with Academy Award-winning visual effects company DNEG to offer audiences unprecedented production value.
"The launch of THE LIMIT is a watershed moment in VR, and gives fans of premium scripted entertainment a compelling reason to put their headsets back on," said Andy Vick and Rick Rey, co-presidents of Virtual Reality & Immersive Entertainment at STXsurreal. "In keeping with STX's talent-driven model, we enlisted Robert, Michelle and Norman, who collectively have millions of passionate fans across the globe, to break new ground and bring this category-busting cinematic VR film to life."
In THE LIMIT, you, the viewer, play a rogue agent with a mysterious past who enlists the help of enhanced super-assassin M-13 (Michelle Rodriguez) to retrieve your identity and strike against the deadly organization that created you.
THE LIMIT represents the first in a series of live-action, immersive cinematic experiences from STXsurreal. The VR studio currently has several other projects in development, including a Jay and Silent Bob project from writer and director Kevin Smith, a crime-thriller from director Christian Gudegast, an untitled Dave Bautista action-comedy, and an underwater Sci-fi-thriller from Johannes Roberts.
Robert Rodriguez will participate in a fireside chat on the Oculus Venues live event platform on Friday, November 23 to discuss THE LIMIT and show clips from the groundbreaking VR film. Audiences can tune-in on Oculus Go and Gear VR.
To learn more and download THE LIMIT visit thelimitvr.com.
Actress-artist Lucy Liu will Feature in Singapore Contemporary Art Exhibition Co-presented by The Ryan Foundation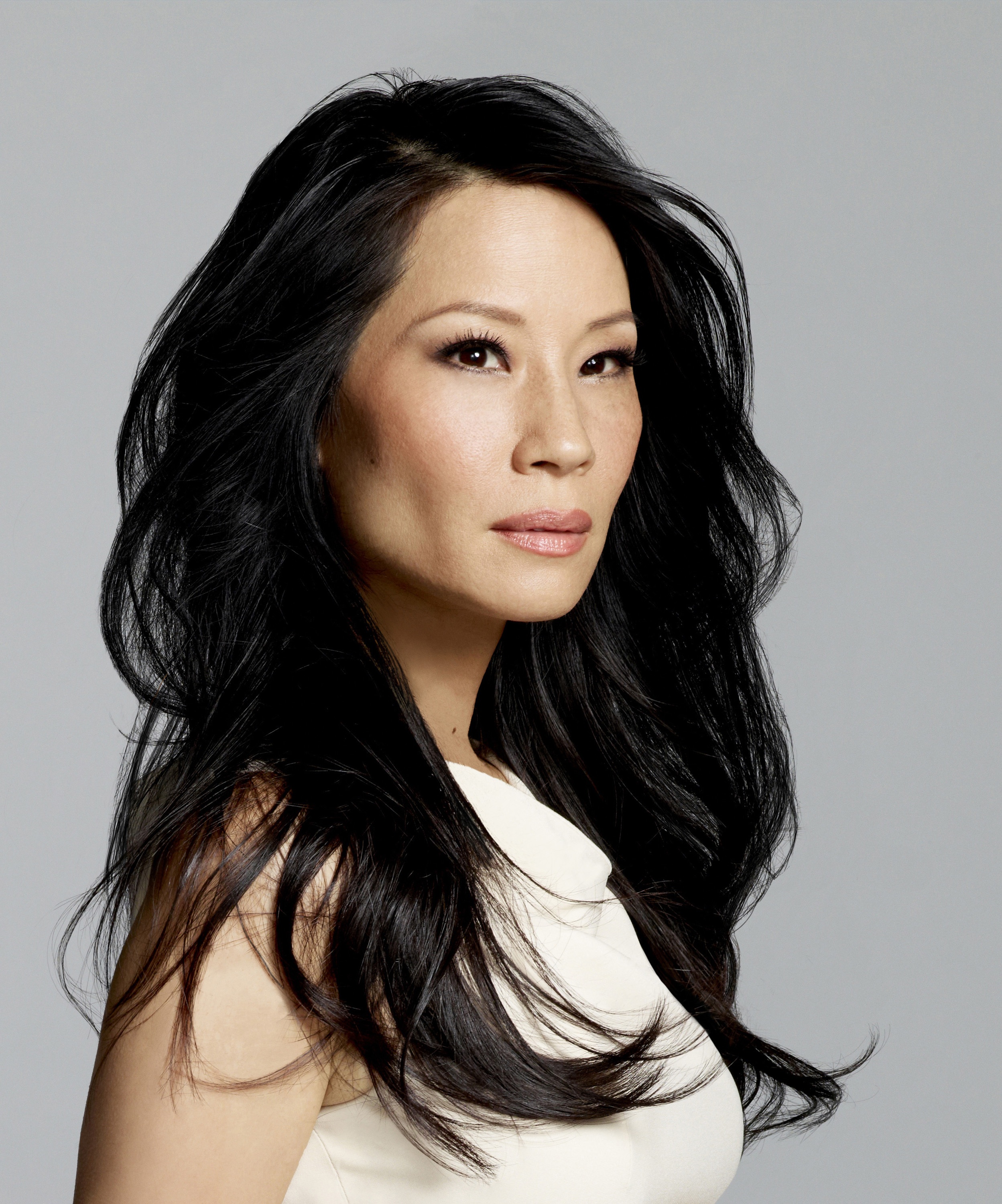 Reading Time:
4
minutes
The Ryan Foundation, a private non-profit arts organisation started by lawyer and art collector Ryan Su, is proud to kick off Singapore's art calendar in 2019 with Unhomed Belongings — Singapore's first major art exhibition featuring award-winning Hollywood actress and artist Lucy Liu (USA) and Jurors' Choice Award recipient Shubigi Rao (Singapore). The exhibition is free to the public and will run from 12 January to 24 February 2019 at the historic Stamford Gallery in the National Museum of Singapore. Liu will also make her first trip to Singapore to commemorate the opening. The Ryan Foundation serves as a lively and accessible key player in the local and regional art scene, with a mission to promote arts awareness in Singapore and around the world.
Lucy Liu and Shubigi Rao: Unhomed Belongings is co-organised by The Ryan Foundation and the National Museum of Singapore. Unhomed Belongings presents artworks by two creative minds, Lucy Liu (b.1968) from the United States and Shubigi Rao (b.1975) from Singapore, with striking overlaps in perspective and subject matter. Through an exploration of their respective practices, the artists slowly developed into "visual penfriends" as their discourse unveiled similar themes. Liu and Rao share an interest in examining and dissecting cultures, histories, identities and relationships. Both are also drawn to the repurposing of found objects in their art, as these objets trouvés become narrators to their creations and conduits to their expressions. The artistic dialogue between these two kindred spirits will be documented for the first time at the National Museum of Singapore, with the exhibition housed in the Stamford Gallery, the museum's oldest and most historically rich space.
"It is important for The Ryan Foundation to be a platform with an international outlook that encourages diverse cultural exchanges around art. The Singapore art scene is developing, and it is timely to show two artists who happen to be strong women as they navigate themes of identity and growth with such honesty and strength. We connected instantly with Lucy and her art, and knew at once we had to share her powerful work with everyone," said Ryan Su, founding director of The Ryan Foundation. "We are committed to raising the profile of contemporary art in Singapore and Asia by collaborating with international artists to present publicly engaging content."
Unhomed Belongings highlights the honest parallels between two artists who hitherto have never met before, yet possess interesting commonalities in their artistic practices. Their artworks are presented in thoughtful conversation: Liu's installation Lost and Found echoes Rao's Stabbing at Immortality: Building a Better Jellyfish, where the artists invite viewers to examine objects that may seem ordinary at first glance but possess peculiar character when observed up-close. Through their delicate yet deliberate craftwork, Liu and Rao transform the ordinary into the conceptual, and the salvaged into the sublime.
Liu's artwork addresses themes of security, salvation, and the long-term effects of personal relationships on our physical and emotional selves. Her exploration spans multiple mediums, taking the forms of painting, sculpture, collage, silkscreen, video and found objects appropriated into handmade reliquaries. A key artwork featured in Unhomed Belongings is an installation titled Lost and Found, which consists of discarded objects Liu picks up on her travels, hidden in around 200 hand-made books. Visitors are encouraged to pick up the books and open them, and free to replace them anywhere within the installation. In this way, visitors become participants in a cycle of rediscovery, as the lost objects are given new meaning not only through the narrative that Lucy has created for them within her books, but also through the constant re-ordering of the books themselves.
"Many people know me as an actress, but visual art has always been an equally important part of my life. My work is personal in nature – inspired by my memories and experiences, by shifting notions of security and salvation, and how these experiences and ideas manifest themselves physically in the body. It is exciting to be able to connect with new audiences through all expressions of art, and I am so excited to exhibit my works in Singapore for the first time, presented in conversation with Shubigi Rao, a Singaporean female artist. I would like to thank The Ryan Foundation and the National Museum of Singapore for their incredible efforts in making this possible," said Lucy Liu, featured artist, award-winning actress and director.
The Ryan Foundation is a Singapore non-profit arts organisation that aims to increase arts awareness by developing ambitious projects and exhibitions in Singapore and around the world. Previous exhibitions organised by The Ryan Foundation include Andy Warhol: Social Circus in Singapore and Kuala Lumpur (featuring the largest collection of Warhol's Polaroid photography ever exhibited in Asia), Ryder Ripps' Diventare Schiavo in Venice and Singapore (a virtual reality artwork that challenged the boundaries of contemporary art) and Re|Collecting Asia: Selections from Singapore Private Collections.
Lucy Liu and Shubigi Rao: Unhomed Belongings is the highlight of the Singapore art calendar in January 2019, a month when the city will be abuzz with art fairs, exhibitions and gallery openings. This monumental exhibition creates an interesting interaction between Liu's and Rao's work by representing contemporary issues of identity and relationships, and positions Singapore as a global destination for contemporary artists. The exhibition will run from 12 January to 24 February 2019 at the National Museum of Singapore, and admission is free to the public. Events planned for Unhomed Belongings include an artist talk and an art collectors' roundtable, details of which will be released in due course. The Ryan Foundation and the National Museum of Singapore will also jointly publish a limited edition hardcover catalogue for the landmark exhibition in a print run of 500.
For more information, please visit:
www.theryanfoundation.com
Segura Viudas Cava Launches Holiday Campaign With Lion Babe, Benefiting Women in Music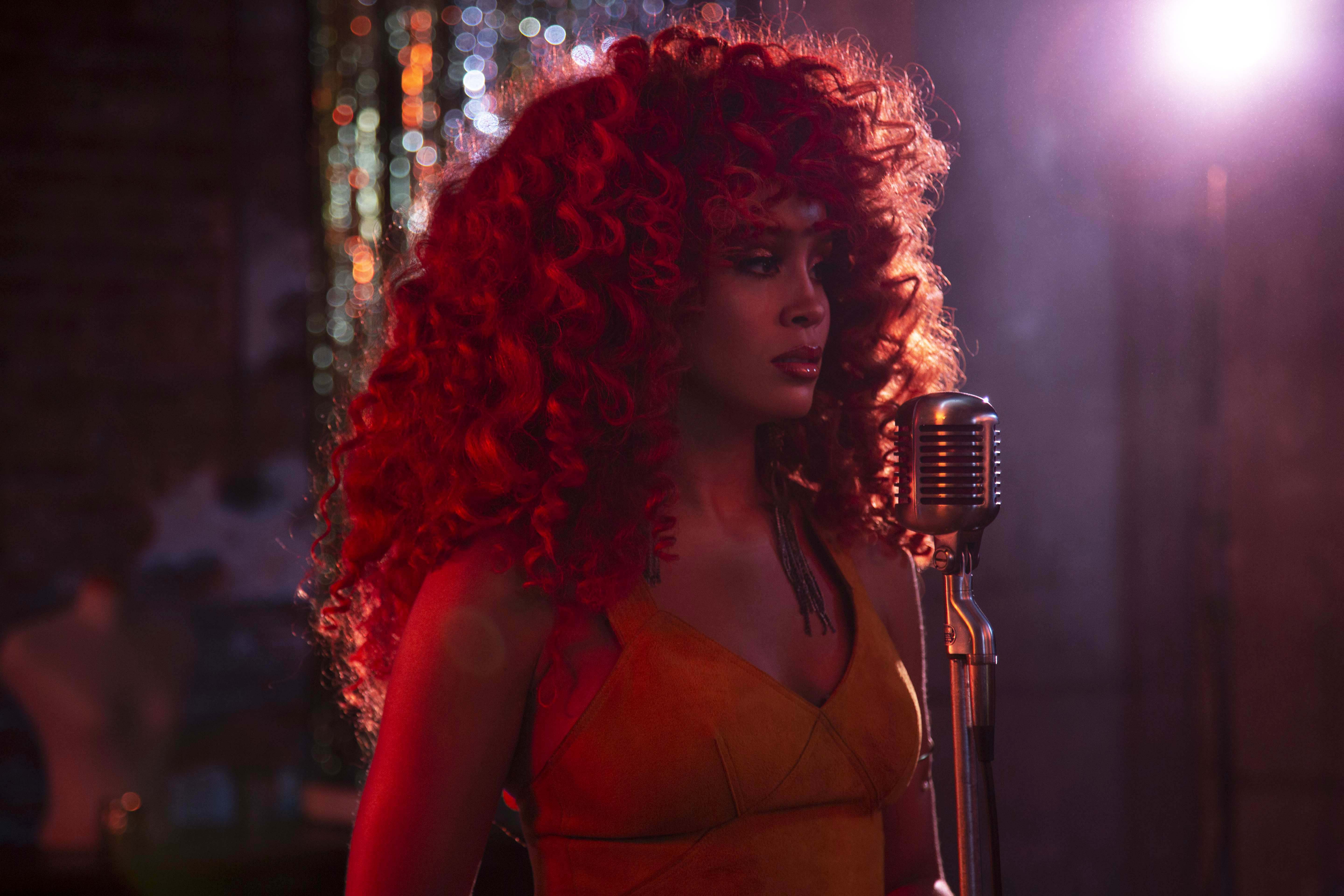 Reading Time:
2
minutes
Lion Babe remixes holiday classic, "Auld Lang Syne" in music video that will spark donations to Women in Music
Segura Viudas Cava, Spain's award-winning sparkling wine brand, is unveiling its new holiday campaign featuring a new version of the holiday classic, "Auld Lang Syne," composed and performed by R&B super duo Lion Babe. The collaboration will spread the season's cheer and goodwill by contributing to Women in Music, a non-profit with thousands of music industry professionals that are dedicated to providing valuable resources to thousands of women at all stages of their music careers.
Segura Viudas chose "Auld Lang Syne" because of its historic tradition to help ring in the New Year around the world. The song, which means "for old times' sake", highlights the importance of taking a moment to raise a glass to all of the things that have shaped us and the hope for what's to come.
"The collaboration came down to conveying messages of gratitude and hope, and we're excited to be able to share this with the world. 'Auld Lang Syne' is such a universal song, it really is the perfect track to unite people for a great cause," said Jillian Hervey, Lion Babe's vocal lead.
The holiday campaign with a purpose is an extension of Segura Viudas' "Open Up" brand theme, which invites people of all walks of life to "open up" to stepping out of their comfort zones and embrace new experiences and adventures. The video captures Segura Viudas' brand theme by featuring 10 unique artists including musicians, dancers, and performers together with Lion Babe.
Segura Viudas invites fans to "open up and join the chorus" by sharing the power of music for a cause. Good music moves your feet, amazing music moves your soul – that's why every time a viewer comments on the video of the Segura Viudas, Lion Babe collaboration video on social media, Segura Viudas will make a $25 donation to Women in Music.
"We love this campaign because no matter who you are, where you're from, or what you're into, music is unifying, especially during the holidays when togetherness is baked into the occasion," remarked Alie Burnet, Brand Manager of Segura Viudas USA. "We wanted to do something that reflects the season's giving spirit and support an organization like Women in Music, which does such amazing work for the empowerment of women in the music field."
Republica Havas, Segura Viudas' agency of record, created and developed the campaign. The agency is known for building enduring relationships with consumers across a spectrum of platforms and cultures.
Join the Chorus by following Segura Viudas on Instagram and Facebook at @SeguraViudasUSA and using #OpenUpCava.