Silvercar by Audi Provides Stress-Free Travel For Dog Owners During The Holiday Season: Introducing the #FourFeetFleet!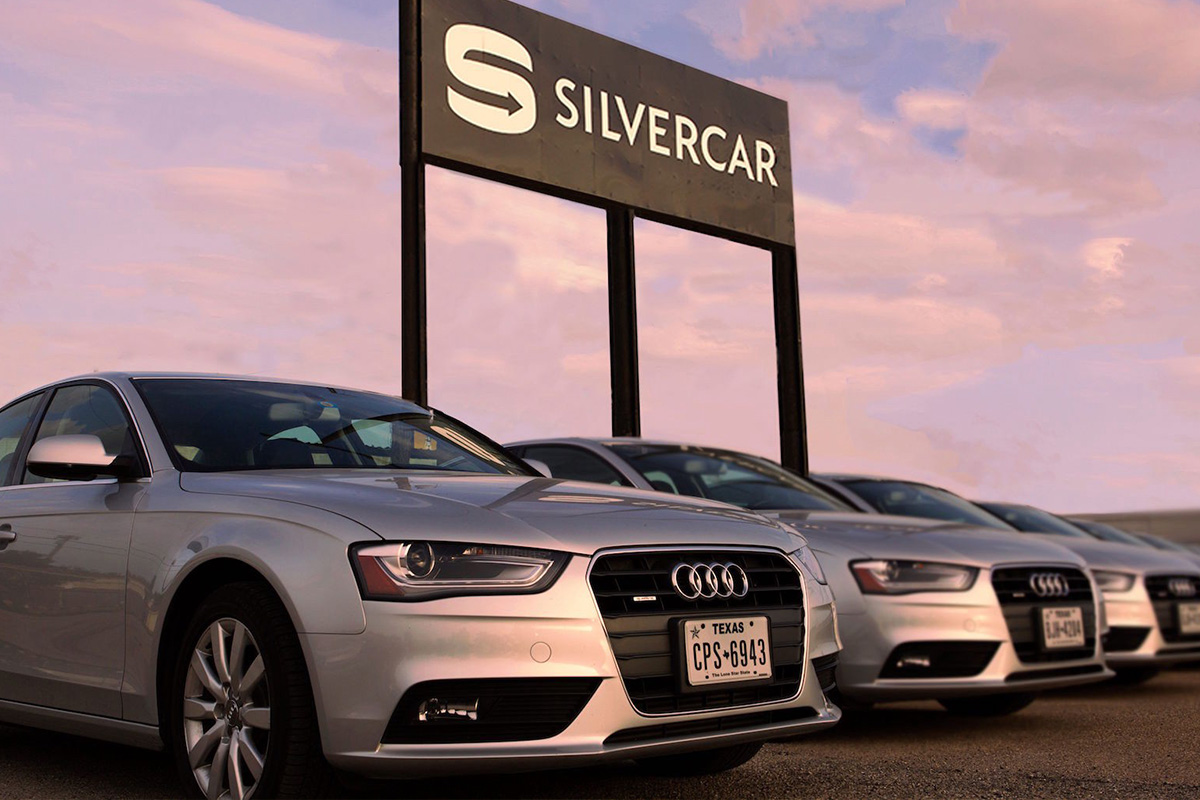 Reading Time:
2
minutes
– Silvercar customers have "paw-some" access to dog car seat covers now available at select locations, just in time for the holidays
– This pet-friendly initiative supports Silvercar by Audi's promise to deliver premium mobility solutions and hassle-free access to personal transportation
Leaving your best friend behind is not an option. Next-generation premium car rental company Silvercar by Audi is ready to reduce the stress of traveling with pets and cater to canines by offering new, premium dog car seat covers at select locations to include in their silver Audi A4 or Audi Q5, beginning November 15.
When traveling, pet owners are often left to choose between leaving their furry friends at home and paying for a pet sitter or looking for alternative modes of transportation or lodging to make sure their pets can travel with them. Just in time for the holidays, Silvercar by Audi wants to ensure that traveling pet owners, have a safe and convenient way of bringing their fur-ever friend along for the ride, all without compromising the condition of the vehicle.
"A recent Trip Advisor study found that 35% of pet owners take shorter vacations, and 25% take fewer vacations overall because of their pets," said Silvercar by Audi CMO, Amber Quist. "Silvercar by Audi wants to not only address the increased demand from consumers to travel with their pets, but also celebrate pet owners and provide them with the opportunity to travel in luxury, style and comfort."
Silvercar by Audi continues to deliver on its promise of premium mobility solutions and hassle-free access to personal transportation with a seamless mobile-first booking experience. The Four Feet Fleet promotion for the holidays comes on the heels of Silvercar by Audi's successful partnership with Peg Perego earlier this year. Offering complimentary luxury car seats, traveling parents were faced with one less hassle on the road. The best-selling Audi A4 sedan and award-winning Audi Q5 SUV are available for bookings with dog car seat covers at 7 Locations in Los Angeles, New York and San Francisco.
Customers can get started by downloading the Silvercar app for iPhone or Android or visit Silvercar.com and then requesting a Four Feet Fleet reservation. After you reserve a Silvercar, fill out this form to let us know that your pet will be traveling with you in your stylish Audi A4 or Q5 and we'll take care of the rest.
Acquired by Audi in 2017, Silvercar has doubled down on its plans to expand its footprint. The company has opened ten new locations in recent months, including downtown San Francisco, Charlotte, Washington D.C., Orange County and San Diego.
Silvercar offers Audi A4 sedans, Q5 SUVs and A5 Cabriolets with onboard Wi-Fi, navigation, and SiriusXM satellite radio—always included at no additional cost. Audi vehicles also offer excellent driving dynamics with elevated design and advanced technology, including quattro® all-wheel drive, Audi virtual cockpit with Google Earth™, and Audi smartphone interface. The Audi Q5 is an IIHS Top Safety Pick and received Best Auto Tech award from KBB.
All Silvercar customers will continue to benefit from no fuel upcharges, no mileage restrictions, no additional fees for toll charges, and no fees for luxury Peg Perego car seat rentals. Prices start at $59per day for the Audi A4 and $79 a day for the Audi Q5.
Tis the Season for Petco's Holiday Gift Guide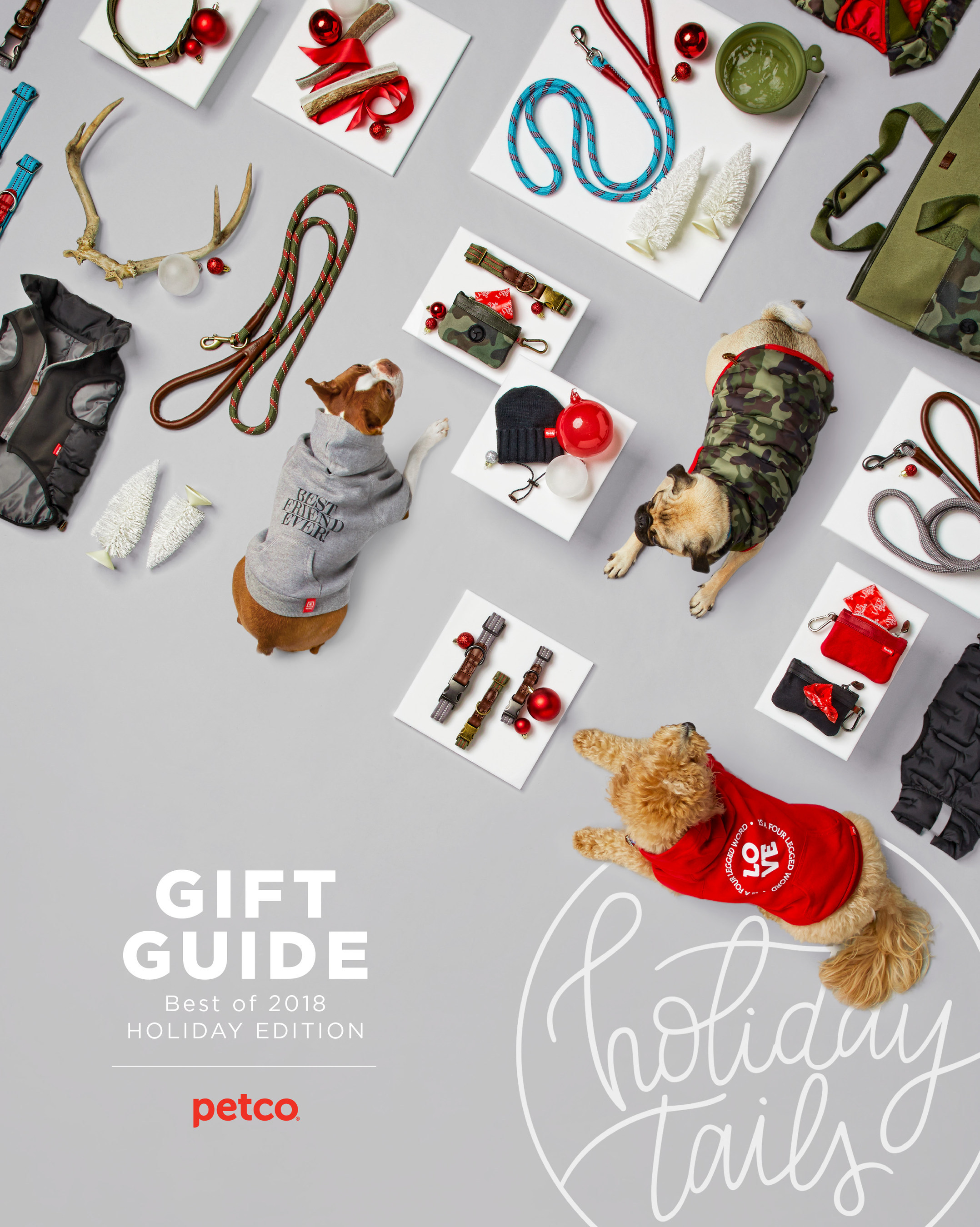 Reading Time:
2
minutes
Get into the holiday spirit with the perfect gift for the pet or pet lover in your life at Petco
The holiday season is upon us, which means it's that time of the year to begin making your lists and checking them twice for each of your loved ones, including your pets. To help make the holiday season even more cheerful and memorable, Petco's 2018 holiday gift guide features the best gift ideas for both pets and pet parents.
"Our furry, scaly, finned and feathered family members bring us so much joy, warmth and love year-round," said Alex Tomey, Petco chief merchant, owned brand and supplies. "When it comes to gifting during the holidays, our pets deserve the best. We're very excited to share our carefully curated gift guide to help pet parents find the perfect gift for their one-of-a-kind pet this holiday season."
From the colorful Oh Joy! collection and prideful Puppies Make Me Happy assortment, to holiday-inspired toys, treats and apparel, Petco's Holiday Gift Guide caters to all different types of pets. From the dapper and on-the-go dog to the festive feline, Petco has pet parents covered as they shop their way through the busiest time of year. Here's a sampling of this season's hottest gifts, which can only be found at Petco.
Browse Petco's official Holiday Gift Guide for more gift ideas, and for additional holiday content including tips and information from Petco, visit Facebook.com/Petco, Twitter.com/Petco or Instagram.com/Petco.
Boo Oh- A New Name In Luxury Pet Accessories -Launches E-commerce Site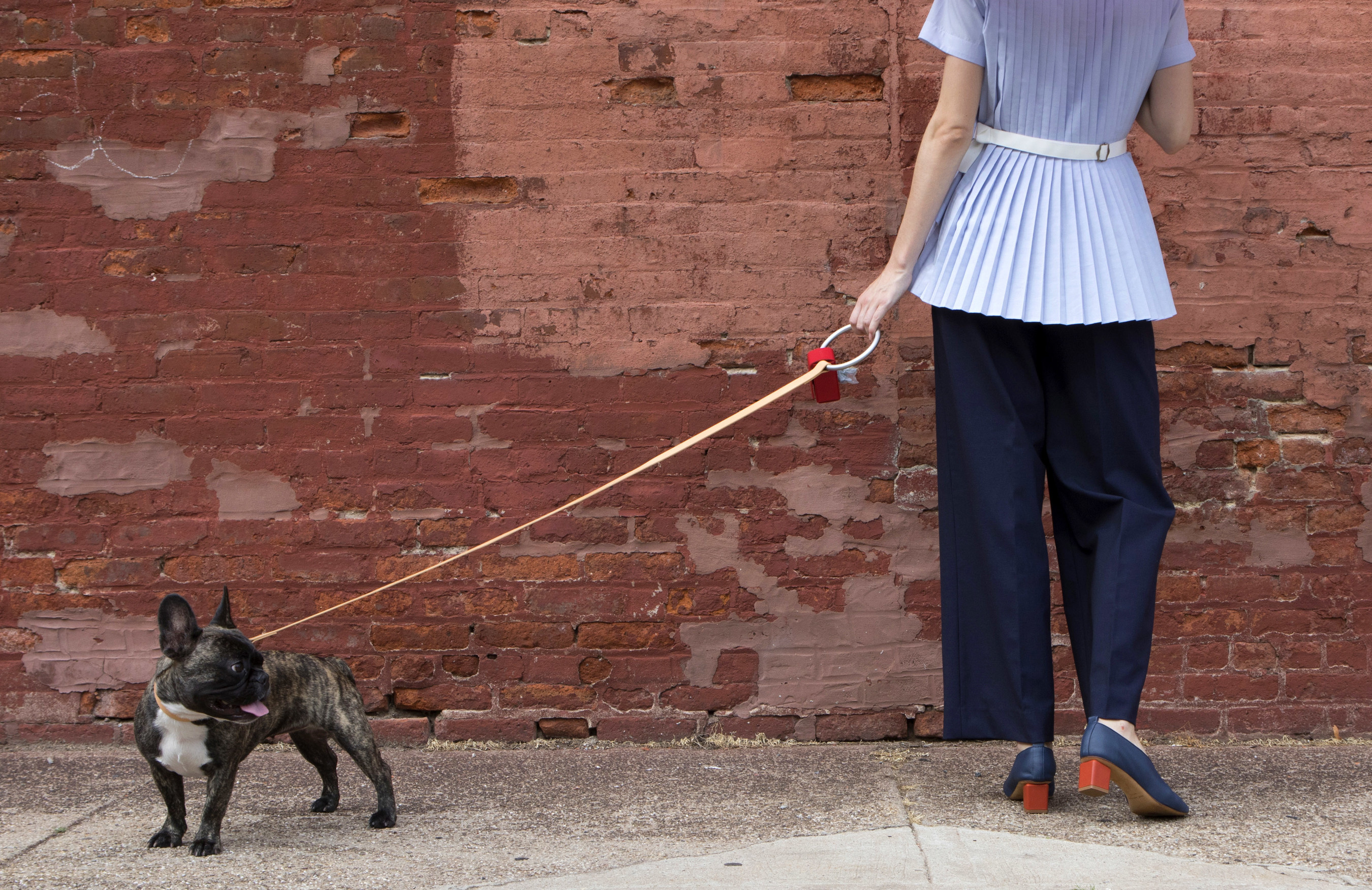 Reading Time:
2
minutes
Boo Oh, a new lifestyle brand for pets and their owners, announces the launch of www.boo-oh.com and debuts a line of pet accessories created to elevate everyday moments. Boo Oh's patent-pending designs speak to consumers who appreciate style, quality materials and attention to detail in their wardrobes, homes, and accessories they use while on the go with their furry companions. The brand's founder, Jay Sae Jung Oh, an artist and industrial designer by trade, brings a fresh point of view into the ever-growing market of pet products. The company is named Boo Oh in honor of her own pet, a French bulldog named Boo. The brand's debut collection features the Lumi Leash and Collar, the Ray Harness, and the Toto Bag.
The Lumi collection, made from 100 percent vegetable-dyed Italian Buttero leather, is for those who appreciate handcrafted objects made of the finest materials. Combining utility and comfort with a truly modern aesthetic, the Lumi features a unique ring handle, constructed of lightweight aluminum and treated with an anodization process.
The Ray Harness is a utility patent-pending design that turns leash and harness into one distinct product. Made from a single piece of padded interwoven synthetic silk fiber rope and a series of Buttero leather details, the product allows owners to seamlessly attach and detach their pet's harness. Presented in an array of modern hues, the Ray is perfect for owners who appreciate a contemporary, sporty look.
The Toto Bag, constructed of a single piece of fine grain leather, can be used to store essentials while out with your pet. The Toto is designed to integrate onto the Lumi Leash or Ray Harness and is available in a rich palette, allowing customers to customize their own combination of products and colors.
"As a first-time pet owner, I sought to find beautifully designed accessories that reflect my personal style and needs. When my search fell short, I felt inspired to create my own," explains Oh. "Drawing on my years in product design, I created Boo Oh's debut collections using only the finest materials, assembling each product entirely by hand; I hope customers and their pets, will love them as much as I do."
Petco Offers Spook-tacular Events, On-Point Looks for Halloween Fun with Pets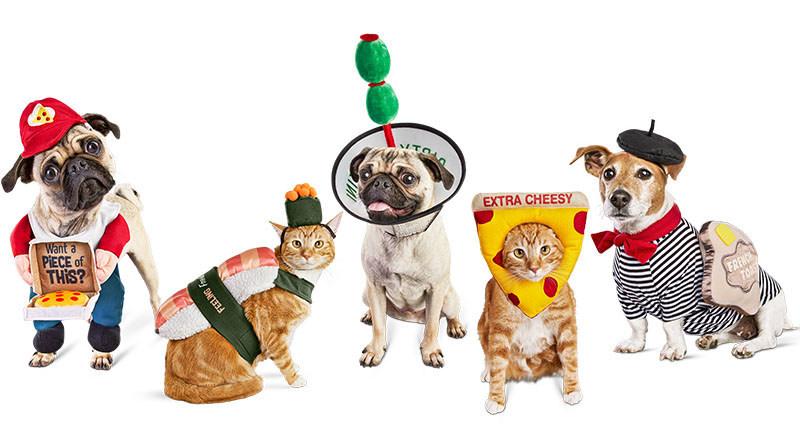 Reading Time:
2
minutes
Pet specialty retailer kicks off October celebrations with "Bootique" costumes and accessories, plus a lineup of Halloween-themed events taking place in-store and online
Now more than ever, pets are an essential part of holiday festivities and traditions, and pet costumes in particular continue to gain popularity.
According to the National Retail Federation's 2018 Halloween Spending Survey, nearly 20 percent of pet parents plan to dress their pets in costumes this Halloween, up from 16 percent last year. The survey also reports that of the 31.3 million Americans participating in this trend, millennials are most likely to dress their pets in a costume.
Petco has all festive pet parents and their pets covered this Halloween season with its on-trend "Bootique" collection of costumes, toys and accessories, available now at Petco stores nationwide and online at petco.com/halloween.
For the pup looking to be original, Petco's Dirty Puptini, Cheesy Pizza Delivery and French Toast are new must-have costumes this year.
For the sassy feline who wants to be a little extra for all the season's festivities, the Cheesy Pizza and Sushi Roll costumes are perfect.
Also in celebration of the Halloween season, Petco will host a series of online and in-store events throughout October:
Make A Scene: Now through Oct. 26, pets and pet parents can participate in Petco's annual Make A Scene Photo Contest on Instagram. For a chance to win a $10,000 grand prize, pet parents are encouraged to post photos of their costumed pet in a scene that matches their pet's costumes. Entrants must simply follow @petco on Instagram and tag their photos with the hashtag #PetcoHalloweenContest.
Halloween Pet Costume Party: On Sunday, Oct. 14, at 11 a.m. local time, pets can slither their way to Petco's in-store Halloween pet costume contest for a chance to win a spook-tacular prize. At noon, pet parents can attend Petco's Trick-for-Treats seminar and learn useful training tips from experts. For pet parents looking to win best-dressed with their pet, the pet and pet parent costume contest starts at 12:30 p.m. Dogs, cats, reptiles and companion animals are all welcome to participate.
Petco reminds all pet parents that the same things that make Halloween fun for humans can make the holiday scary for pets. Candy and festive décor can be dangerous for pets who can't resist gobbling everything in their path, so be sure to keep these things out of reach for pets. For pet parents planning to treat instead of trick, the Candy Apple and Tricks-for-Treats dog toys and the Bag of Treats cat toys provide pets hours of safe, festive fun.
Follow along on social media and post pictures of your pets celebrating Halloween with the hashtag #PetcoHalloween.
To find the perfect toys, treats and costumes for pets, visit petco.com/halloween. For more information on Petco's in-store events, visit petco.com/events.
Connect with Petco at www.petco.com, Facebook.com/Petco, Twitter.com/Petco and Instagram.com/Petco.