Silvercar by Audi Provides Stress-Free Travel For Dog Owners During The Holiday Season: Introducing the #FourFeetFleet!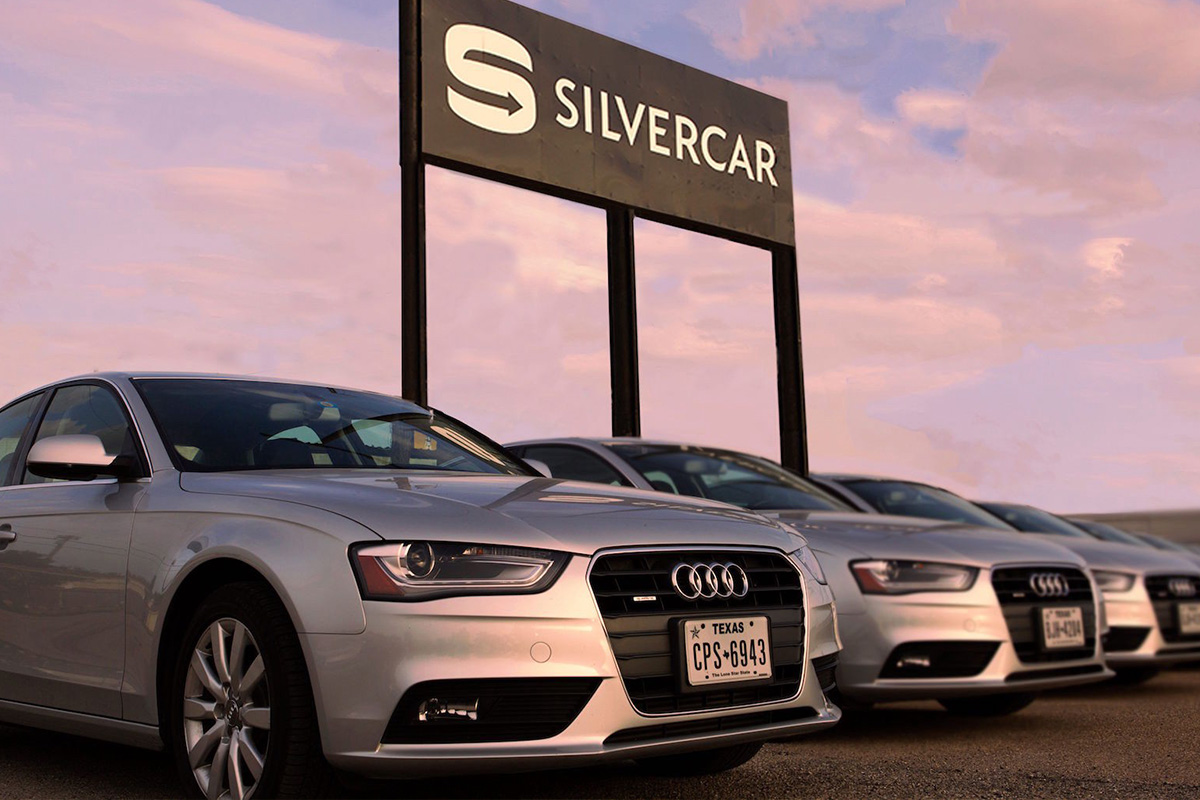 Reading Time:
2
minutes
– Silvercar customers have "paw-some" access to dog car seat covers now available at select locations, just in time for the holidays
– This pet-friendly initiative supports Silvercar by Audi's promise to deliver premium mobility solutions and hassle-free access to personal transportation
Leaving your best friend behind is not an option. Next-generation premium car rental company Silvercar by Audi is ready to reduce the stress of traveling with pets and cater to canines by offering new, premium dog car seat covers at select locations to include in their silver Audi A4 or Audi Q5, beginning November 15.
When traveling, pet owners are often left to choose between leaving their furry friends at home and paying for a pet sitter or looking for alternative modes of transportation or lodging to make sure their pets can travel with them. Just in time for the holidays, Silvercar by Audi wants to ensure that traveling pet owners, have a safe and convenient way of bringing their fur-ever friend along for the ride, all without compromising the condition of the vehicle.
"A recent Trip Advisor study found that 35% of pet owners take shorter vacations, and 25% take fewer vacations overall because of their pets," said Silvercar by Audi CMO, Amber Quist. "Silvercar by Audi wants to not only address the increased demand from consumers to travel with their pets, but also celebrate pet owners and provide them with the opportunity to travel in luxury, style and comfort."
Silvercar by Audi continues to deliver on its promise of premium mobility solutions and hassle-free access to personal transportation with a seamless mobile-first booking experience. The Four Feet Fleet promotion for the holidays comes on the heels of Silvercar by Audi's successful partnership with Peg Perego earlier this year. Offering complimentary luxury car seats, traveling parents were faced with one less hassle on the road. The best-selling Audi A4 sedan and award-winning Audi Q5 SUV are available for bookings with dog car seat covers at 7 Locations in Los Angeles, New York and San Francisco.
Customers can get started by downloading the Silvercar app for iPhone or Android or visit Silvercar.com and then requesting a Four Feet Fleet reservation. After you reserve a Silvercar, fill out this form to let us know that your pet will be traveling with you in your stylish Audi A4 or Q5 and we'll take care of the rest.
Acquired by Audi in 2017, Silvercar has doubled down on its plans to expand its footprint. The company has opened ten new locations in recent months, including downtown San Francisco, Charlotte, Washington D.C., Orange County and San Diego.
Silvercar offers Audi A4 sedans, Q5 SUVs and A5 Cabriolets with onboard Wi-Fi, navigation, and SiriusXM satellite radio—always included at no additional cost. Audi vehicles also offer excellent driving dynamics with elevated design and advanced technology, including quattro® all-wheel drive, Audi virtual cockpit with Google Earth™, and Audi smartphone interface. The Audi Q5 is an IIHS Top Safety Pick and received Best Auto Tech award from KBB.
All Silvercar customers will continue to benefit from no fuel upcharges, no mileage restrictions, no additional fees for toll charges, and no fees for luxury Peg Perego car seat rentals. Prices start at $59per day for the Audi A4 and $79 a day for the Audi Q5.
Petland Charities Partners with RCHS
Reading Time:
2
minutes
Contract to feed all dogs at shelter beginning February 1
The Ross County Humane Society (RCHS) and Petland Charities are excited to announce their partnership to provide food for the dogs housed at the shelter during 2019.
The program, which begins February 1, will provide Petland's private label Heartland Naturals dog food at no cost to the shelter.
RCHS Executive Director Jenn Thomas is excited by the opportunity Petland has provided the shelter. "While we've had food donations in the past to feed our dogs, that program recently became unfeasible for us. Petland Charities stepping up will save our shelter thousands of dollars we would have otherwise spent on food that can now be redirected to other aspects of providing care, like medical needs and outreach."
Petland Charities also provided the shelter staff with a one-hour educational session on Heartland Naturals food, ingredients, feeding requirements, and other details about the program.
"We are grateful for this opportunity to provide consistent, nutritional food to the dogs at RCHS. Jenn does a fantastic job promoting the shelter and finding homes for dogs in the community and we are happy to be able to support her efforts any way we can," said Petland Charities Executive Director Steve Huggins.
In addition to the food donation contract, for every dog adopted at Ross County Humane Society Petland Charities will be providing a free bag of Heartland Naturals food in addition to a $50 gift card to help the adopter purchase necessary supplies for their newly adopted furry friend. Since March of 2016, Petland has redeemed more than $50,000 in gift cards from RCHS adopters.
The average adoption fee for an adult dog at Ross County Humane Society is $132 which includes the above listed, as well as first vaccines, deworming, microchipping, 2019 Ross County dog tags, and having the dog spay/neutered.
The shelter is open Monday thru Saturday 10 am- 4 pm at 2308 Lick Run Road, Chillicothe, Ohio 45601. Adoption applications as well as information about all of the dogs available for adoption can be found on the website www.rosscountyhumanesociety.org.
Petland Charities is a 501c3 organization, that partners with the communities Petland corporate stores call home to raise funds for local shelters, K9 units, service dogs and dogs for veterans.
Miranda Lambert's MuttNation Foundation to offer PetFirst Insurance
Reading Time:
1
minute
New MuttNation adopters to receive one month of coverage
PetFirst, a national pet insurance company headquartered in Jeffersonville, IN, has teamed up with MuttNation, a 501c3 nonprofit founded in 2009 by country superstar Miranda Lambert and her mom, Bev Lambert, to promote the adoption of rescue pets.
The new, exclusive promotional alliance means that every pet adopted through MuttNation will be eligible to receive one month of PetFirst Pet Insurance included with their adoption. Aside from newly adopted pets, anyone who makes a donation to MuttNation will automatically become a MuttNation Citizen and have access to PetFirst Pet Insurance at a discounted rate – along with all other Citizenship perks.
"We're excited to be able to offer this additional benefit," Lambert said. "MuttNation's efforts to find forever homes for rescue animals is a great match with PetFirst helping to remove the financial worry from pet ownership. Together, we can make adopting rescue pets an even better experience."
Adding pet insurance to the set of benefits that new adopters and MuttNation citizens have available should help give new pet families an extra boost of confidence as they bring home their newest family member.
"We've found that offering pet insurance to newly rescued animals significantly increases the chances of a successful adoption," said Katie Blakeley, CEO of PetFirst. "It's not uncommon for a rescued pet to have relatively minor, short-term health challenges related to the stress of being rehomed or being exposed to other animals in a kennel-type environment. Even though it may just be a minor respiratory infection, a vet bill right off the bat can be scary to new pet families."
Pet Marketers Must Appeal to the Special Way Gen Z and Millennials Bond With Their Dogs and Cats, reports Packaged Facts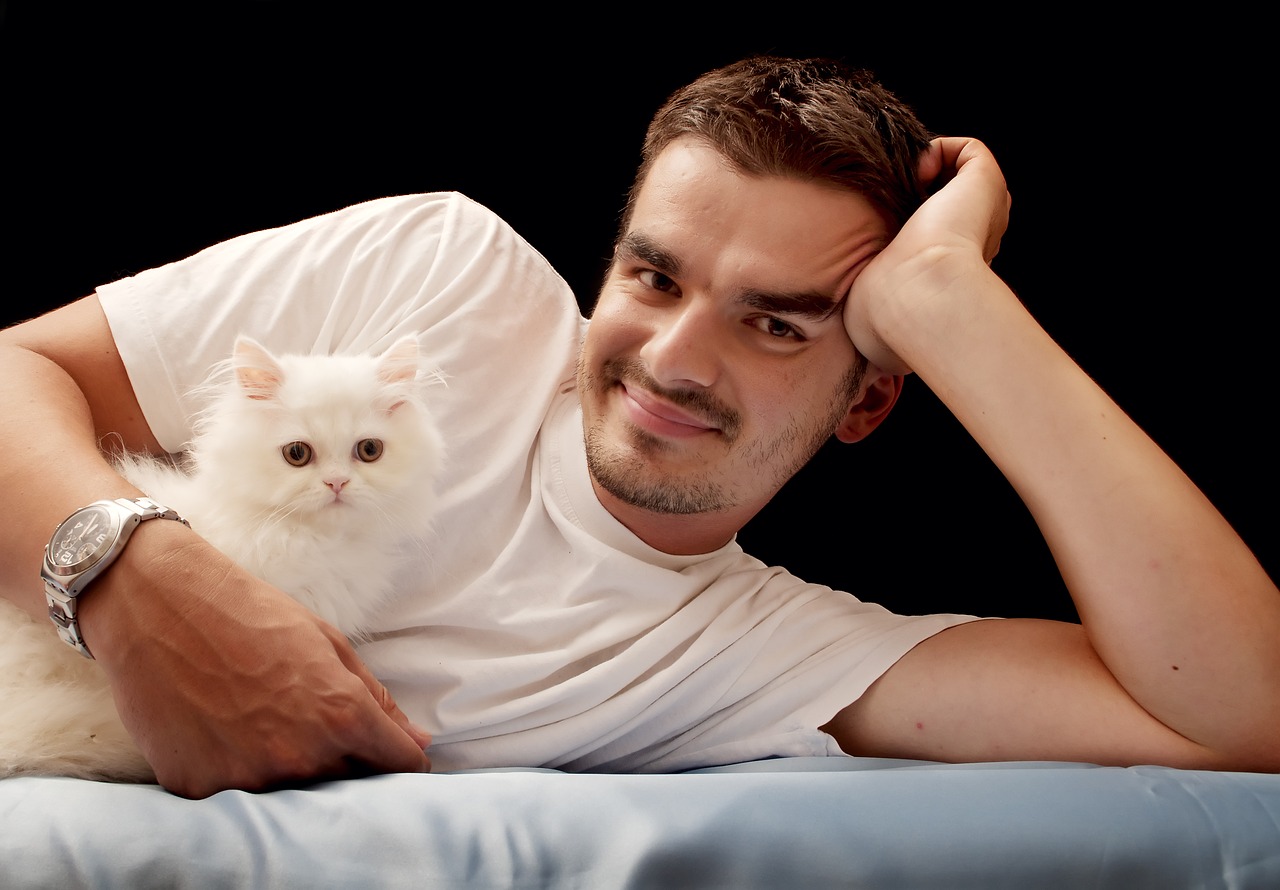 Reading Time:
2
minutes
The future of the pet industry in America lies in the hands of Millennial and Gen Z pet owners. Market research firm Packaged Facts estimates that the 57 million 18- to 39-year-old pet owners account for 41% of all adults owning pets. Over the past decade Gen Z and Millennials accounted for more than half of the growth in the population of pet owners.
The findings were published in Packaged Facts' report Gen Z and Millennials as Pet Market Consumers: Dogs, Cats, Other Pets.
"These younger generations of pet market consumers are critical to the bottom line of pet product and service marketers because the vanguard of the Boomer generation is reaching the age when pet ownership declines sharply. Moreover, Boomers will be succeeded by members of Gen X, who spend heavily on pet products and services but are a relatively small population cohort," says David Sprinkle, research director for Packaged Facts.
There exists a range of opportunities for marketers to leverage the fact that Gen Z and Millennial pet owners are on the cutting edge of humanization in the relationships between pet owners and their pets. Packaged Facts data reveal that 8 in 10 Gen Z and Millennial pet owners consider their pets to be part of their family.
One reason for the intense connection between Millennials and their pets is that many of them view having pets as a rehearsal for raising children. It's the reason why so many pet owning adults under age 40 celebrate milestones in their fur babies' lives, from birthdays to obedience class graduations to family holiday celebrations to play dates with other pets.
Thus, one way for marketers to acknowledge the unique connection between younger pet owners and their pets includes merchandising items such as pet costumes for Halloween and gifts for pets' birthdays. It also means highlighting opportunities for Gen Z and Millennials to buy on impulse and splurge on toys and treats, since three in four pet owners in this age group agree "every once in a while I like to 'splurge' on an item for my pets," according to Packaged Facts survey data in the report.
Part of the pet parenting trend among young adults also translates to these consumers seeking out products that keep their pets healthy. Compared to pet owners in other age groups, including Gen Z, Millennials are most likely to make a connection between the foods and treats they serve their pets and maintaining the health of their pets. For example, Millennials are most likely to express concern about their pets having food allergies or intolerances and are more likely to agree that high-quality pet foods are effective for preventive healthcare. Perhaps even more important from the perspective of marketers, 25- to 39-year-old pet owners are more likely than those in other age groups to claim that they are willing to pay more for pet food products that are healthier for their pets.
About the Report
Gen Z and Millennials as Pet Market Consumers: Dogs, Cats, Other Pets analyzes and tabulates what makes Gen Z and Millennial pet owners unique, highlighting opportunities for pet product and service marketers to most profitably appeal to the 57 million pet owners in this 18- to 39-year-old age group.
View additional information about Gen Z and Millennials as Pet Market Consumers: Dogs, Cats, Other Pets, including purchase options, the abstract, table of contents, and related reports at Packaged Facts' website: https://www.packagedfacts.com/updates/Gen-Z-And-Millenial-Pet-Owners.