Think You Know Almond Milk? Think Again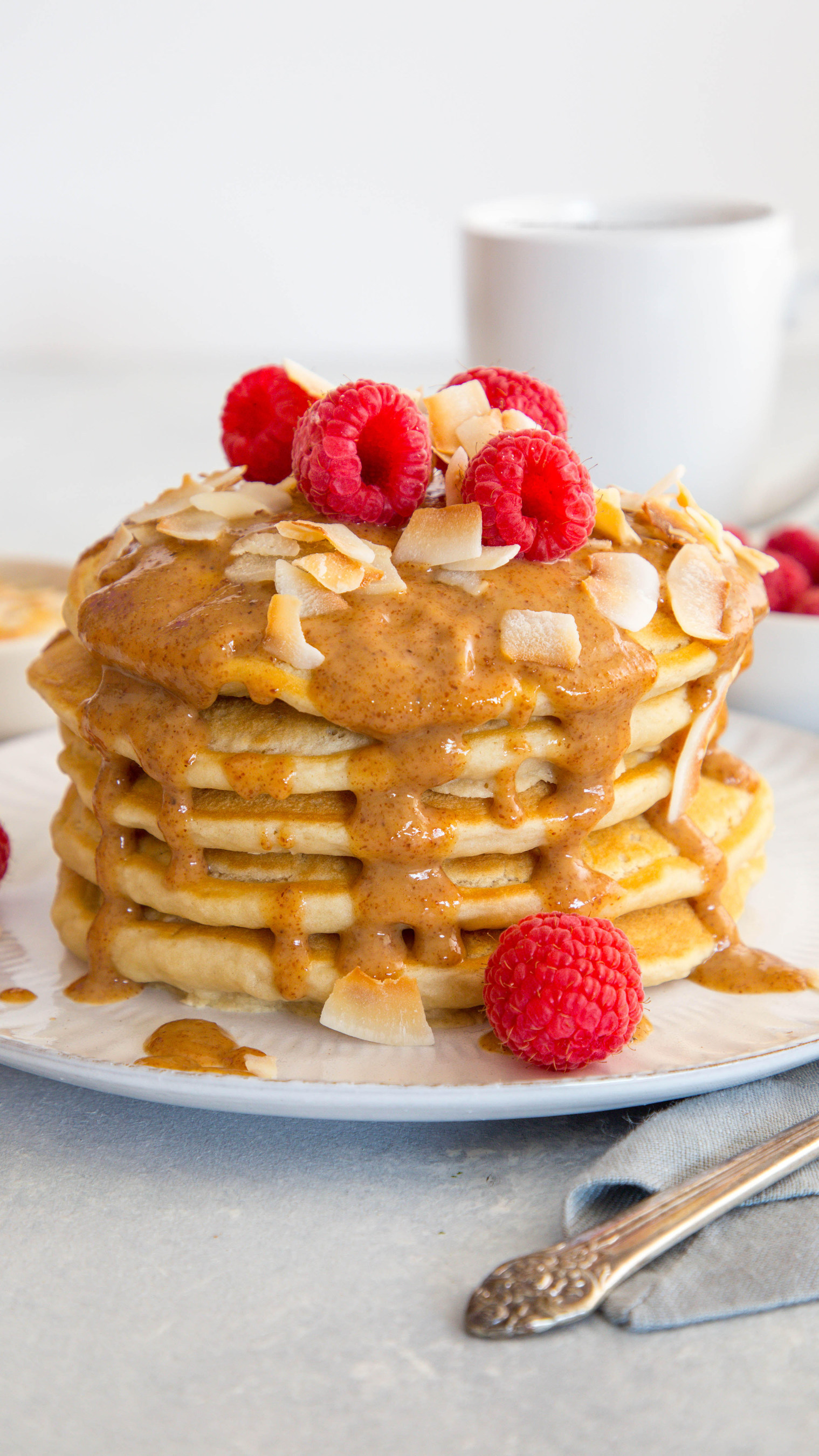 Reading Time:
3
minutes
Think You Know Almond Milk? Think Again: With New Recipes From Julie Resnick And The Feedfeed That Will Change The Way You Use Almond Milk – In All Ways!
Submit original almond milk recipes to @thefeedfeed on Instagram with #almondmilkallways for the chance to win a monthly prize and a recipe feature on Feedfeed's channels
The Almond Board of California is partnering with Julie Resnick – founder of the media company Feedfeed and the popular @thefeedfeed Instagram community – to share new ways to use almond milk in a variety of versatile recipes through photos and videos on Instagram. To participate, follow @thefeedfeed and @CaliforniaAlmonds, and share your almond milk recipe by tagging @thefeedfeed and @CaliforniaAlmonds with the hashtag #almondmilkallways. Almond milk is used most often with smoothies, coffee and cereal, though it's versatility means it can be added to almost any recipe like sauces and soups, and puddings, frozen desserts and more. From savory to sweet foods and baked goods, almond milk provides guilt-free creamy texture and appealing flavor for almost any recipe. Julie will share a series of unique, custom almond milk recipes on Feedfeed's Instagram and website, encouraging the Feedfeed community to create and share their own almond milk recipes as well. One participant will be selected each month to receive a culinary-inspired prize and the chance to have their recipe featured on Feedfeed's Instagram channels.
"I see first-hand the creative recipe content that is shared each day across the Feedfeed community on #feedfeed, and I am so excited to see all of the ways that almond milk will be used over the next year by the Feedfeed Community in new recipes," said Resnick. "Almond milk is a versatile ingredient that so many people already have in their refrigerator, making it readily accessible and easy to cook with. The team at The Feedfeed has had a lot of fun formulating our own almond milk recipes based on what our community is most interested in, which we hope inspires our followers to incorporate it into dishes they already enjoy, like savory skillet casseroles, noodle bowls, and even cookies and pancakes."
Julie Resnick launched @thefeedfeed's Instagram community to provide cooking inspiration, recipes and help connect people she saw creating great content on Instagram and other social media networks. As Julie explained, "We wanted to provide a place that could be a source of inspiration for the average cook, searchable by ingredient, cooking style, or meal type; but which was also a living and breathing community, providing a lens into kitchens around the world, changing with the seasons, and hopefully inspiring people to cook more and to use more local and seasonal products."
Now, with one of the most highly engaged communities on Instagram, Feedfeed's global reach spans over two million followers across its eight channels, with 1.4 million followers on the main account, @thefeedfeed. Feedfeed also offers sub-channels focused on vegan, gluten-free and chocolate-based recipes, inspiration for baking and cocktail recipes, and a channel dedicated to recipe videos. Additionally, #feedfeed is one of the most widely used hashtags for home cooking on Instagram, having been tagged over 11 million times with nearly 20k posts submitted daily by people around the world.
Almond milk is a low-carbohydrate and low-sugar option, with unsweetened varieties offering as few as 30 calories and zero grams of sugar. With no saturated fat or cholesterol, almond milk is a fit for many diets and dietary restrictions and can be swapped for dairy in recipes for those seeking an alternative.
The Almond Board's partnership with Julie Resnick and @thefeedfeed follows a successful almond milk crowdsourced recipe campaign hosted by California almonds. To view the most popular, winning recipes with almond milk, along with other almond milk recipes for inspiration, visit http://www.almonds.com/consumers/almond-milk.
About California Almonds
Almonds from California are a healthy, natural, wholesome and quality food. The Almond Board of California promotes almonds through its research-based approach to all aspects of marketing, farming and production on behalf of the more than 6,500 almond growers and processors in California, many of whom are multi-generational family operations. Established in 1950 and based in Modesto, California, the Almond Board of California is a non-profit organization that administers a grower-enacted Federal Marketing Order under the supervision of the United States Department of Agriculture. For more information on the Almond Board of California or almonds, visit Almonds.com or check out California Almonds on Facebook, Twitter, Instagram and the California Almonds blog.
RE Botanicals Achieves USDA Organic Hemp CBD Milestone
Reading Time:
2
minutes
First National Hemp CBD Brand Certified Organic by the USDA for US Grown Hemp
Boulder-based RE Botanicals®, the pure organic apothecary brand, proudly announces they have received their organic certification by the USDA (United States Department of Agriculture) National Organic Program for US grown hemp. The USDA protects consumer options by allowing brands to obtain the USDA organic logo which ensures their products are grown without the use of synthetic fertilizers, pesticides or herbicides which contaminate our waterways and accelerate climate change.
RE Botanicals is committed to shifting today's chemical agricultural practices to more organic and regenerative farming methods. While not well-known due to hemp's "wild west" culture, hemp removes nutrients such as nitrogen from soils. RE Botanicals' organic hemp is farmed using crop rotations such as clover or alfalfa which improves soil health and fertility. Whereas the vast majority of today's hemp farming utilizes synthetic chemical fertilizers made from fracked natural gas and are a leading cause of climate change and ocean die off in the gulf of New Mexico. Hemp CBD shoppers can literally vote with their dollars for the type of future they want for their children and families.
"At RE Botanicals, we believe that healthy soil creates healthy plants, healthy people and a healthy climate," said John W. Roulac, Founder and Chief Hemp Officer of RE Botanicals. "Hundreds of CBD brands, including some of the largest have falsely and illegally claimed their products are certified organic. Customers can and should request that the brands display their organic certifications on their website. Our team is honored to bring forth the highest quality and trusted USDA certified organic hemp CBD products to our family, friends and consumers."
The evolving legacy of RE Botanicals begins with their Classic, Peppermint and pet line of organic hemp flower extracts packaged in amber brown glass bottles crafted with hemp and certified organic MCT Coconut Oil. RE Botanicals prides themselves with the company's promise to provide consumers and their pets with trusted hemp supplements.
RE Botanicals is shaking up the hemp CBD sector, projected to reach $1.9 billion by 2022, as reported by the Hemp Business Journal. The wellness brand is meeting the growing demand of American shoppers looking for certified-organic products that are better for people and the planet. RE Botanicals will exhibit at Expo West from March 5-9, 2019in the organics section at booth #1731. The new USDA organic logo will appear on RE Botanicals packaging starting March 1st and consumers can continue to purchase the RE Botanicals product range on www.rebotanicals.com.
SIAP joins Rezatec on UK Space Agency COMPASS project to improve crop yields for Mexican farmers through the provision of new data
Reading Time:
3
minutes
SIAP, the Secretariat of Agriculture, Livestock, Rural Development, Fisheries and Food – part of the Mexican Ministry of Agriculture (SAGARPA) – has signed a declaration of intent with the UK Space Agency to provide historic, statistical and satellite data to support Rezatec's development of a crop yield optimisation tool for Mexican farmers and other supply chain stakeholders.
The Mexican COMPASS project is funded by the UK Space Agency under its International Partnership Programme (IPP) – a five-year, £152M initiative which is using the UK space sector's research and innovation strengths to deliver a sustainable economic or societal benefit to developing economies around the world. The project is designed to utilise sophisticated geospatial data and Artificial Intelligence to help smallholder farmers growing sugar cane and wheat in Mexico to improve their crop yields.
The inclusion of SIAP in the project will enable the provision of new and valuable information relating to wheat and sugarcane background studies in Mexico, historical data, surveys, statistical information and access to future satellite data, all of which will help improve the project outputs for the farmers.
As part of IPP, Rezatec unveiled the latest version of its free mobile app, 'COMPASS V1.6', at the Global Agri Food Tech Forum in Puebla, Mexico in October 2018. The event, the largest of its kind in South America, was attended by 40,000 agricultural stakeholders – ranging from smallholder farmers to senior figures within the global agricultural supply-chain, as well as the Mexican President, Enrique Peña Niento.
The app, developed by Rezatec, will provide decision-support tools to help growers, including smallholders, improve their technical, environmental and financial performance, delivered via a smartphone interface so that it is accessible even in areas with no internet connectivity. The technology developed by the project will use Earth observation satellite data, along with field data captured by farmers, to help identify factors causing the yield gap between crop potential and actual field performance.
SIAP stated that they are delighted to be collaborating with Rezatec and the UK Space Agency on the COMPASS project to improve agricultural outcomes for Mexican farmers and other stakeholders in the supply chain.
Chris Castelli, Director of Programmes of the UK Space Agency said, "Collaboration is at the core of our International Partnership Programme. By working together, we are providing the tools necessary to stabilise workers' incomes and support the economic development of their communities".
Dr Andrew Carrel, Chief Technology Officer at Rezatec commented, "The inclusion of the SIAP in the project is going to be instrumental in the increasing value that we can provide the farmers to help optimise their crop yields and in turn create a positive impact on economic livelihoods".
Version 1.6 of the app offers new functionality for wheat farmers advising them of the optimum sowing period and an irrigation schedule for a maximising yield. Following the launch, additional farmers have now signed up to the project with the help of AOASS, Mexico's largest wheat farmers association, which has shown huge interest in supporting the farming community in using the application for the upcoming wheat season during December 2018.
The next stage of the project is to collaborate with other stakeholders in the supply chain, including crop insurers, wheat processors and irrigation bodies. For more information visit: https://www.rezatec.com/resources/projects/mexican-compass/.
ENDS
Editor's notes
About Rezatec
Rezatec applies data science to satellite imagery and geospatial data to deliver sophisticated, cloud-based analytics to customers owning and operating high value, distributed land-based assets. Rezatec data services enable improved margins, enhanced competitive advantage and optimised asset management for its customers. Rezatec customers cover the globe and are leaders in their respective industries in the water, agriculture, infrastructure and forestry sectors. For more information about Rezatec visit www.rezatec.com.
About SIAP (the Secretariat of Agriculture, Livestock, Rural Development, Fisheries and Food of the United Mexican States)
The Agroalimentary and Fisheries Information Service, a decentralized administrative body of the SAGARPA, is responsible for generating statistics and geographic information on agri-food matters, promoting the concurrence and coordination of the other dependencies and entities of the Federal Public Administration, of the State Governments, Municipalities and of Mexico City, for the implementation of the National Information System for Sustainable Rural Development.
CBDMEDIC Predicts Industrial Hemp Farming Legalization Will Triple Their Growth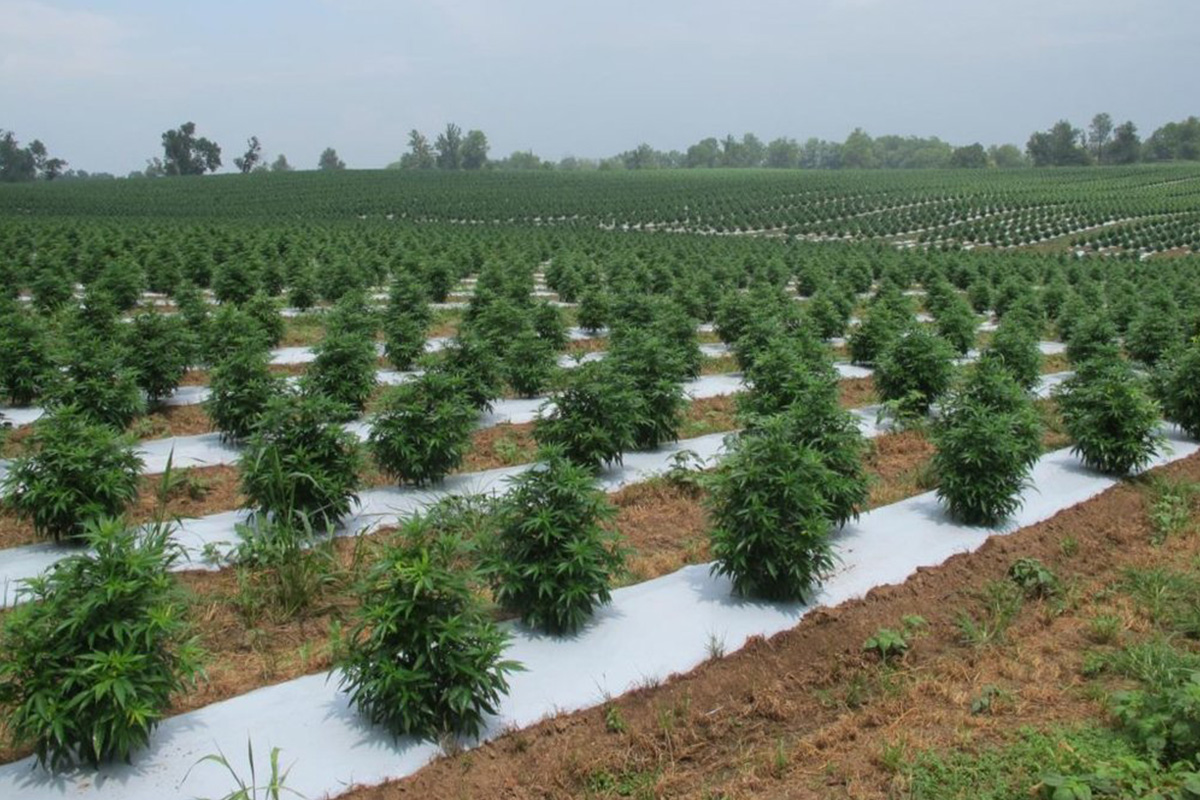 Reading Time:
2
minutes
Roughly every five years the United States Congress passes a new version of the Farm Bill which changes the regulations on agriculture, trade, food, energy production and more related to the farming industry. In 2014 the farm bill gave states the right to pass laws regarding the growing, research and development of hemp which paved the way for the legalization across the United States.
As of 2018, 38 states have or have considered legislation related to industrial hemp farming. The passing of the proposed 2018 Farm Bill would eliminate the legal grey area facing the CBD industry by legalizing industrial hemp farming on a federal level. The legalization of Hemp on a federal level will bring more jobs to the US economy as well as the potential of increase in sales in an already-thriving CBD market.
What is Hemp Used for?
Hemp is an impressive plant with its uses ranging from textiles, food, fuel, and health benefits. Additionally, within hemp there are over 113 known cannabinoids or extracts which provide many different health and wellness benefits when used effectively. One example is CBD, a non-psychoactive extract that is being used to treat different types of pain, anxiety and restless sleep.
Watch Alec Burkin Director of business marketing at CBDMEDIC
What will passage of the 2018 Farm Bill mean?
As the bill is currently written, hemp is legal for universities and state departments of agriculture to grow for research purposes. The bill includes a provision, enabling industrial farmers to grow hemp with the approval of the Drug Enforcement Administration.
The 2018 Bill would amend the Controlled Substances Act, which states that CBD derived from hemp is considered a controlled substance. Hemp will be federally legal and thus will allow hemp and help related products to be sold as legal products rather than being monitored as controlled substances. This allows for a more clear distinction between certain extracts which are found in both hemp and marijuana. For example products that contain CBD derived from hemp would be federally legal. Although CBD is legal in all 50 states, the 2018 version of the bill would officially acknowledge the distinction between CBD derived from hemp or marijuana.
The Marijuana Tax Act of 1937
As of August 2nd 1937, there have been regulations put on the sale of Marijuana. Without the distinction between Hemp and Marijuana both were considered to be a Schedule One Substance at a federal level. As of today, the use of recreational marijuana is permissible in 10 states, with an additional 33 states allowing marijuana for medicinal purposes or having some type of.
Is it the last round for The Farm Bill?
The agreement will mean we are one step closer to the government's recognition of the benefits of cannabis, what it can do for the health of the American people, and the economy, we all should keep a close eye on the coming weeks for changes.
CBDMEDIC main objective is to develop safer products that could provide faster, stronger and longer lasting relief from muscle and joint pain associated with daily living, sports injuries, arthritis, and other types of inflammation.