Think You Know Almond Milk? Think Again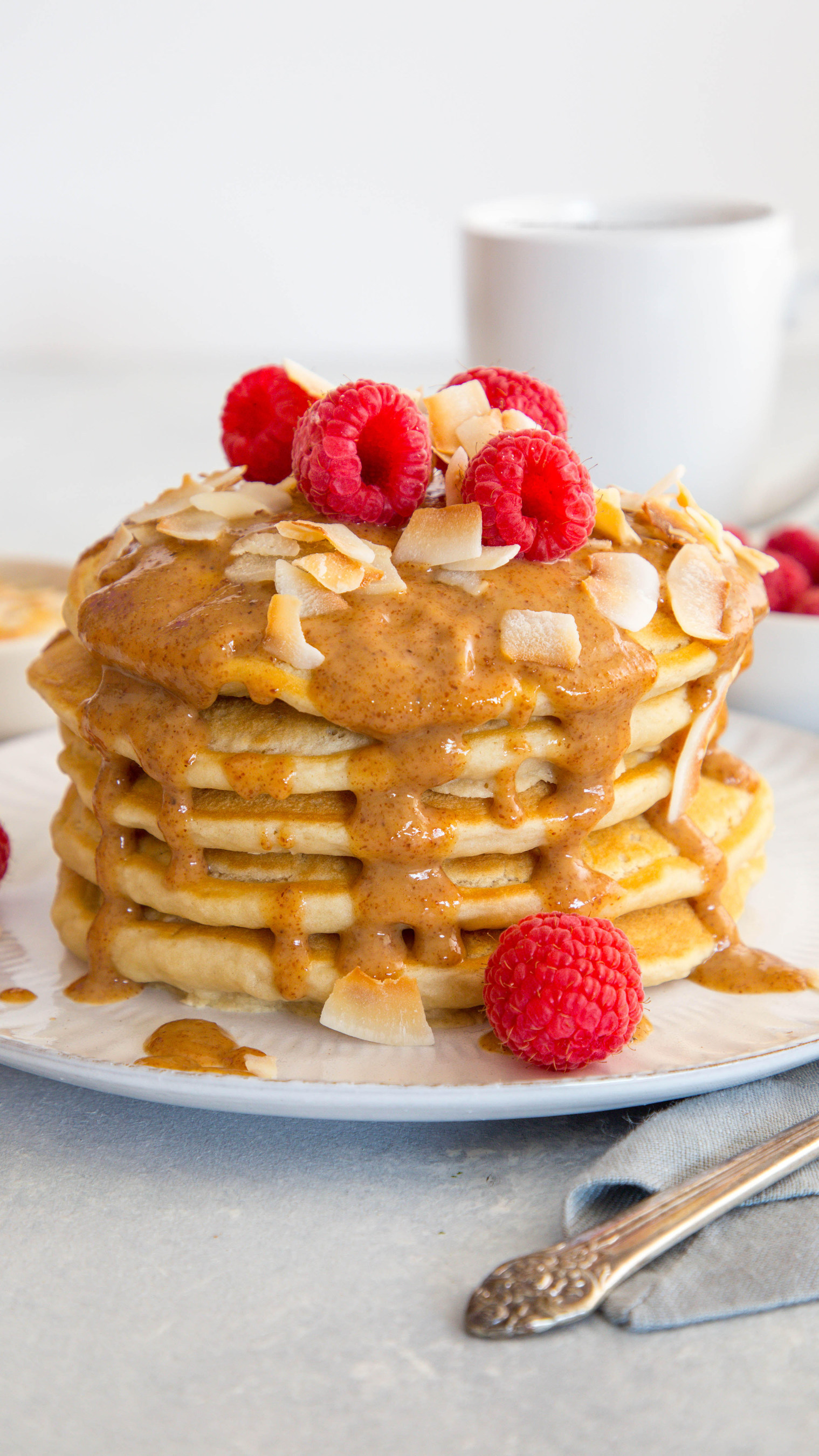 Reading Time:
3
minutes
Think You Know Almond Milk? Think Again: With New Recipes From Julie Resnick And The Feedfeed That Will Change The Way You Use Almond Milk – In All Ways!
Submit original almond milk recipes to @thefeedfeed on Instagram with #almondmilkallways for the chance to win a monthly prize and a recipe feature on Feedfeed's channels
The Almond Board of California is partnering with Julie Resnick – founder of the media company Feedfeed and the popular @thefeedfeed Instagram community – to share new ways to use almond milk in a variety of versatile recipes through photos and videos on Instagram. To participate, follow @thefeedfeed and @CaliforniaAlmonds, and share your almond milk recipe by tagging @thefeedfeed and @CaliforniaAlmonds with the hashtag #almondmilkallways. Almond milk is used most often with smoothies, coffee and cereal, though it's versatility means it can be added to almost any recipe like sauces and soups, and puddings, frozen desserts and more. From savory to sweet foods and baked goods, almond milk provides guilt-free creamy texture and appealing flavor for almost any recipe. Julie will share a series of unique, custom almond milk recipes on Feedfeed's Instagram and website, encouraging the Feedfeed community to create and share their own almond milk recipes as well. One participant will be selected each month to receive a culinary-inspired prize and the chance to have their recipe featured on Feedfeed's Instagram channels.
"I see first-hand the creative recipe content that is shared each day across the Feedfeed community on #feedfeed, and I am so excited to see all of the ways that almond milk will be used over the next year by the Feedfeed Community in new recipes," said Resnick. "Almond milk is a versatile ingredient that so many people already have in their refrigerator, making it readily accessible and easy to cook with. The team at The Feedfeed has had a lot of fun formulating our own almond milk recipes based on what our community is most interested in, which we hope inspires our followers to incorporate it into dishes they already enjoy, like savory skillet casseroles, noodle bowls, and even cookies and pancakes."
Julie Resnick launched @thefeedfeed's Instagram community to provide cooking inspiration, recipes and help connect people she saw creating great content on Instagram and other social media networks. As Julie explained, "We wanted to provide a place that could be a source of inspiration for the average cook, searchable by ingredient, cooking style, or meal type; but which was also a living and breathing community, providing a lens into kitchens around the world, changing with the seasons, and hopefully inspiring people to cook more and to use more local and seasonal products."
Now, with one of the most highly engaged communities on Instagram, Feedfeed's global reach spans over two million followers across its eight channels, with 1.4 million followers on the main account, @thefeedfeed. Feedfeed also offers sub-channels focused on vegan, gluten-free and chocolate-based recipes, inspiration for baking and cocktail recipes, and a channel dedicated to recipe videos. Additionally, #feedfeed is one of the most widely used hashtags for home cooking on Instagram, having been tagged over 11 million times with nearly 20k posts submitted daily by people around the world.
Almond milk is a low-carbohydrate and low-sugar option, with unsweetened varieties offering as few as 30 calories and zero grams of sugar. With no saturated fat or cholesterol, almond milk is a fit for many diets and dietary restrictions and can be swapped for dairy in recipes for those seeking an alternative.
The Almond Board's partnership with Julie Resnick and @thefeedfeed follows a successful almond milk crowdsourced recipe campaign hosted by California almonds. To view the most popular, winning recipes with almond milk, along with other almond milk recipes for inspiration, visit http://www.almonds.com/consumers/almond-milk.
About California Almonds
Almonds from California are a healthy, natural, wholesome and quality food. The Almond Board of California promotes almonds through its research-based approach to all aspects of marketing, farming and production on behalf of the more than 6,500 almond growers and processors in California, many of whom are multi-generational family operations. Established in 1950 and based in Modesto, California, the Almond Board of California is a non-profit organization that administers a grower-enacted Federal Marketing Order under the supervision of the United States Department of Agriculture. For more information on the Almond Board of California or almonds, visit Almonds.com or check out California Almonds on Facebook, Twitter, Instagram and the California Almonds blog.
Yara and IBM join forces to transform the future of farming
Reading Time:
3
minutes
Yara and IBM will combine world-class agronomy and cutting-edge technology to develop the world's leading global digital farming platform.
Yara International (OSE: YAR), a global leader in crop nutrition, and IBM (NYSE: IBM), today announced an agreement to build the world's leading digital farming platform, providing holistic digital services and instant agronomic advice.
Yara and IBM Services will jointly innovate and commercialize digital agricultural solutions that will help increase global food production by drawing on the two companies' complementary capabilities: Yara's unrivalled agronomic knowledge, backed by more than 800 agronomists and a century of experience, and IBM's digital platforms, services and expertise in artificial intelligence (AI) and data analytics.
"Our collaboration centers around a common goal to make a real difference in agriculture. To be able to responsibly feed a growing population, it is critical that farmers increase food production on existing farmland to avoid deforestation. Yara and IBM will develop digital solutions that empower professional and smallholder farmers to optimize farming practices to increase yields, crop quality and incomes in a sustainable way," said Terje Knutsen, EVP Sales and Marketing in Yara.
The joint global digital farming platform will apply artificial intelligence, machine learning and in-field data to unlock new insights for farmers. The digital platform will have worldwide coverage and aspires to reach 100 million hectares of farmland – which is equivalent to twice the size of Spain or close to 7 percent of all arable land worldwide* including millions of smallholder farms.
"As demand for food rises along with the world's population, the digital farming platform will play a key role in increasing global farming yields in a sustainable way. The collaboration is a perfect symbiosis of IBM's capabilities in AI, big data management and blockchain technology and Yara's agronomic knowledge, farmer-centric digital innovation, and proven track record in improving farming across the globe," said Luq Niazi, IBM Global Managing Director Consumer Industries.
As a first step, Yara and IBM will establish joint innovation teams, collaborating at digital hubs in Europe, Singapore, the US and Brazil. The teams will work closely with IBM researchers to develop new capabilities, such as visual analytics and machine learning techniques for crop insights. The first services are planned for end 2019.

Advancing the digital frontier of farming
The Yara/IBM partnership will focus on all aspects of farm optimization. One specific area of collaboration will be weather data. The ability to respond optimally to weather conditions is critical for farming. By merging analytical insights from IBM's Watson Studio, IBM PAIRS technology, The Weather Company and other services, with Yara's unrivaled crop knowledge and modelling capabilities, the joint platform will not only provide hyperlocal weather forecasts but will in addition give real-time actionable recommendations, tailored to the specific needs of individual fields/crops.
As the joint digital farming platform expands, the teams will explore innovative business solutions to integrate the joint platform into the IBM Food Trust, IBM's blockchain-enabled network of food chain players. This will allow for greater traceability and supply chain efficiency as well as ways to tackle food fraud, food waste and sustainability. It will firmly link the farm into the full food chain, creating a holistic approach to food production from farm to plate.
The contract was signed in April 2019.
*World Bank, FAO.
SOURCE: IBM
MegaFood® Introduces Healthy Farm Standard to Encourage Sustainable Sourcing and Improve Soil Health
Reading Time:
2
minutes
Premium supplements brand strengthens supplier programs to continue its commitment to clean quality ingredients and support for a more resilient future
MegaFood®, an award-winning maker of premium vitamins and supplements crafted with real food and added nutrients, today announced it will introduce a comprehensive Healthy Farm Standard aimed at improving our agricultural system by building carbon rich soil and increasing the nutrient density of food.
At its core, MegaFood is out to change the world starting with food and in doing so, works with like-minded farmers who advocate for organic and regenerative farming. Farmers are often the interface between planet and people, and while they have the greatest opportunity to bring this change, they also carry much of the burden. This new open standard will help farmers track and improve outcomes and reach new goals to ultimately replenish our soil with the nutrients it needs so that we can replenish our bodies with the nutrients we need.
"At MegaFood we are proud to work with trusted farm partners who share our environmental and social responsibility values," said Andy Dahlen, CEO at MegaFood. "Our new Healthy Farm Standard underscores our collective goals related to soil health, managing global climate change, and resource conservation. The new standard provides farmers with the support they need to drive change and, with MegaFood, lead this movement. We are excited to share this new program with our longstanding partners as well as invite new suppliers to our growing network."
MegaFood's new Healthy Farm Standard is structured to enable farmers and sourcing partners to move to more sustainable practices by evaluating their operations in key areas and support change to more sustainable practices through MegaFood funded incentive programs, workshops, and webinars that help encourage partners to reach these shared goals. The three key areas that farmers and sourcing partners will score their operations include:
Building the Soil—Consists of measuring soil health and soil nutrients along with insights on pest management practices.
Conserving Resources—Includes water conservation and water pollution, as well as the ability and intention to reduce fossil fuels and increase biodiversity.
Supporting Thriving Livelihoods—Addresses farm management, thriving workers, and nutritional access.
MegaFood is committed to improving lives through food. This new Healthy Farm Standard works to improve our agricultural system by building carbon rich soil and increasing the nutrient density of food.
"Farmers often hold the burden of new initiatives and at MegaFood we want to inspire and support change to ultimately revolutionize our farming system," said Sara Newmark, VP of Social Impact at MegaFood. "That is why we are committed to supporting our farm partners and sourcing partners through this new program so they can, in turn, invest in a better future for all of us."
The Healthy Farm Standard represents the company's latest move to cultivate a community of suppliers and like-minded farmers that together advocate for regenerative farming. This standard is open source and is currently being piloted by MegaFood's trusted farm partners. MegaFood encourages the public to understand the standard and welcomes all feedback, thus, supporting its vision of transforming "agri-culture" by empowering communities and revolutionizing food systems.
To learn more about MegaFood's latest standards and requirements, visit megafood.com.
SOURCE: MegaFood
HNSS: World's Unique Project by MEIL
Reading Time:
3
minutes
There are many lift irrigation projects in the world, but, the Handri Neeva Sujala Sravanthi (HNSS) project has unique features among all. This lift irrigation project is having the highest number of pump houses and motors in the world. 43 pump houses built in the first and second phases of the project. By establishing a total of 269 units (motor and pump is one unit), MEIL has created a world-class project.
HNSS is Asia's biggest and longest lift irrigation project. Explaining the reasons to be the biggest, Mr. Rammohan Reddy, General Manager MEIL, said, "Though Kaleshwaram, Devadula, Kalwakurthy, Palamuru-Rangareddy projects are bigger projects, as they are still under execution level, HNSS is recognised as Asia's biggest lift irrigation project. The California state in the USA is having the world's biggest project which was built 80 years ago. This project lifts water to the highest levelof terrains for drinking and irrigation purposes. Once the Kaleshwaram lift irrigation project completes, all these records will be erased out. As per the number of motors, pumps, pump houses and length, HNSS is Unique amongst all. MEIL's electro-mechanical works had brought this uniqueness to the project. "
Handri-Neeva project was proposed 30 years ago with the ambition to supply drinking and irrigation water to the four Rayalaseema districts. While the river Handri flows in Kurnool district and Neeva flows in Chittoor district, these two rivers are interlinked by digging hills and high terrains by setting up a pump house at Malyala in Kurnool district. When this project was taken up in 2006, there were many questions and critics about the availability of water and financial resources. Many pessimists raised questions regarding establishing and maintenance of pumps and motors.
"MEIL successfully executed the first phase of HNSS along with maintaining and pumping the water for the last eight years without any issues or hindrances . MEIL proved that whether it is Colorado or Rayalaseema, the lift irrigation projects can be implemented successfully. In the first phase of the project, 12 pump houses with 129 units (motors and pumps) are successfully running for the last 8 years," said Rammohan Reddy, General Manager, MEIL.
As part of the second phase, water pumping is going on in 565-kilometre length main canal through Madakashira and Punganoor branch canal. This main canal spread across Ananthapur, Kadapa, Chittoor districts. The water pumping into the main canal began in this season. 140 units in 31 pumping stations are ready to operate. As per the limitations of first year of operation, it is currently operating only 43 units. With these units, as of now, 160 tmc of water is lifted from Malayala in Kurnool district to the endpoint in Chittoor district. This water is lifted with the help of 43 pump houses. Explaining the uniqueness of the project, Rammohan Reddy said, "As two phases of the project are working now, it has become one of the world's biggest and longest unique projects. Even China or the U.S., which includes world-renowned California state water project, do not have these many pump houses.Colorado state water project has only 6 to 11 pumping stations. The motors' capacity in the Colorado project works with horsepower of electricity whereas in Handri-Neeva, pump houses works with megawatts of power. With the capacity of the unit taken into consideration, HNSS pump houses are established with the highest capacity."
Even in India, particularly in Andhra Pradesh and Telangana, there are many lift irrigation projects built. In completed irrigations projects, no lift irrigation project has these many pumping stations. Under-construction projects like Devadula project has 20 pump houses, Kalwakurthy has 15, Rajivbheema has 20, Seetharama has 19 and Gandikota project has 14 pump houses. Once the Kaleshwaram project is completed, the 82 pump houses will come into the utilisation.
MEIL has the honour to create this world's uniquely biggest and longest project. The construction first phase completed in 2012 with 12 pump houses which were inaugurated by the Government. These 12 pump houses pumped the water to an average height of 200 meters. Under the second phase, water was pumped to Ananthapur, Kadapa, Chittoor districts from Jeedipally reservoir for drinking and irrigation purposes. This second phase was inaugurated this year by the State Government. Under the HNSS project, 40 tmc of water can be lifted to supply water to 6.25 lakh acres of agricultural lands and drinking water to 35 lakhs people in 437 villages of 81 mandals. The project was taken up prestigiously in 2006 by then Chief Minister of Andhra Pradesh.
Adding to the above innovative features,Rammohan Reddy elaborated, "Under the HNSS second phase, MEIL completed the construction works to supply irrigation water from Jeedipally reservoir to Madakashira branch canal to supply water to 4,04,500 acres. 19 pump houses were built to supply water to 74,400 acres in Penugonda, Hindupur, Madakashira constituencies through this canal."
Water will be pumped to 18 pump houses across the 155.2-kilometre branch canal from Jeedipally pump house. On the Madakashira branch canal, MEIL established 81 pumps in L1 to L17 and L4A pump houses. MEIL also built 132/6.6KV power substation at Jeedipally pump house. 33/6.6 KV sub-stations were built at the remaining pump house by MEIL.
SOURCE Megha Engineering and Infrastructure Limited (MEIL)