Study predicts huge growth in industrial IoT applications in one Year, IFS Study Reveals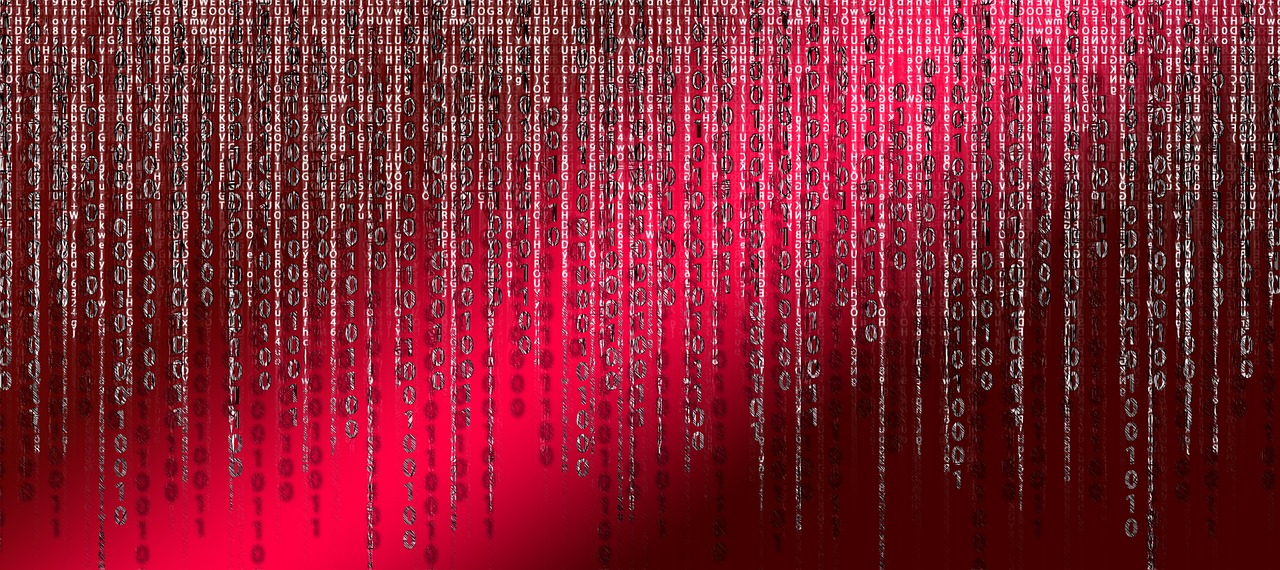 Reading Time:
1
minute
A survey conducted by IFS, the global enterprise applications company, is predicting unprecedented growth for internet of things (IoT) applications in industrial companies in one-year time.
The respondents of the study included executives of manufacturing companies and oil and gas companies.
The study offers the following conclusions:
Companies collecting IoT data on entire work cells or production lines rather than individual machine components or individual machines has increased by 17 per cent. This enables more advanced use cases, which helps explain a 30 per cent increase in use of IoT to support asset performance management.
Respondents using IoT to monitor their customers' equipment saw a 10 per cent increase, potentially signalling transformational approaches to field service management.
Despite these advances, the percentage of respondents who have integrated IoT data streams with their enterprise resource planning (ERP) software hovers at 16 per cent. This reluctance may represent a barrier to leveraging IoT to deliver net new business models or revenue opportunities.
"Enterprise IoT integration allows you to take incoming data from connected devices and use it to create business events in ERP," IFS Chief Product Officer Christian Pedersen said. "The software can either present that data to humans or act on it as it comes in. Think of the potential for IoT constantly streaming into ERP through the business logic, where artificial intelligence (AI) applications constantly learn and apply that learning by creating new business logic. That is when AI will see the real breakthrough—and when ERP systems will dramatically transform, changing the way we think about them."
Ideanomics Announces Q1 2019 Earnings Call
Reading Time:
1
minute
Ideanomics (NASDAQ: IDEX) ("Ideanomics" or the "Company"), a global Fintech and AI catalyst for transformative industries, is pleased to announce the release of its 2019 first-quarter financial results on Tuesday, April 30, 2019. A press release will be issued at approximately 8am EDT, followed by a conference call at 8:30am (8:30pm Beijing/Hong Kong Time). Members of the company's senior management team will give prepared remarks followed by a short questions and answer period.
CONFERENCE CALL INFORMATION
Webcast Link: Via 'Events & Presentation' section of Ideanomics corporate website or here: Earnings Call Website Link
Dial-in Number: (Toll-Free US & Canada): 877-407-3107 or 201-493-6796; for China: +86-400-120–2840 Ideanomics management encourages investors to email their questions in advance of the webcast/call and time permitting, management will answer the submitted questions during the live Q&A session. Please email ir@ideanomics.com
A replay of the earning call will be available soon after the conclusion of the event.
SOURCE Ideanomics
New Survey from vIRL Reveals Sneakerheads Concerned with Fraud
Reading Time:
3
minutes
The sneaker industry is worth roughly $55 billionglobally. Aficionados will wait hours and drop thousands of dollars on new releases. This craze has led to a booming resale market where enthusiasts can get rare sneakers after they are released – estimated to be worth over $1 billion.
However, the secondary sneaker market is especially vulnerable to fraud due to a lack of transparency within the industry. To understand more about the sneaker resale industry, vIRL, the easiest way to trade products like sneakers, electronics and other collectibles, surveyed 1,000 sneakerheads and found a growing concern over authenticity in the marketplace and opportunity to solve it.
While the large majority (81%) of those surveyed primarily purchase their sneakers online, avid collectors are gravely concerned with the authenticity of online marketplaces and the sneakers being sold. According to vIRL's survey, 69% said they worry about purchasing fake sneakers online and roughly a third (31%) have been scammed. Of those who were scammed, 73% purchased a counterfeit item under the impression it was an authentic pair of sneakers and 41% purchased an item they never received.
Of those surveyed by vIRL, half said they have flipped sneakers for a profit.  This subgroup of collectors is even more cautious about buying sneakers from online marketplaces, 8 out of 10 said they worry about purchasing inauthentic sneakers online and they've been scammed 2.5x more times than more casual buyers. This segment is also more active in the sneaker trading space overall, as they trade 3x more than other sneaker aficionados and over half (54.2%) trade internationally. In addition to trading more frequently, those who flip for profit spend 3x more money on shoes than those who purchase causally. This group views their sneakers as an investment, as two-thirds believe their shoes will be more valuable in the future.
As the secondary sneaker market grows, e-commerce sites will need to meet the demand for a trusted marketplace. Of respondents, 82% would be more inclined to purchase sneakers online if the website could guarantee the items were authentic, and almost two-thirds (64%) said it's important for a pair of sneakers to have a certificate of authenticity from a trusted third-party. Blockchain's immutable and transparent nature is ideal for ensuring authenticity in the sneaker marketplace. Once a pair of sneakers is authenticated, its ownership and transaction history cannot be altered due do blockchain's chain of custody tracking thus ensuring the sneakers will always be authentic on the marketplace. With blockchain, transactions are instant and there is no need to wait for shipping or processing until they're redeemed to a buyer.
vIRLs trade on the WAX Blockchain. The Worldwide Asset eXchange (WAX)™ has created a free and instant peer-to-peer marketplace that exceeds the demands of this growing industry. With vIRL, customers can create digital versions of their sneakers and other apparel and confidently sell or trade to anyone, anywhere in the world instantly on WAX's Blockchain. Customers can see an item's transaction history, view high-resolution 360º images of an item and be assured of its authenticity using WAX's third-party authentication which includes blacklight inspection. WAX gives anyone the necessary tools to create a global marketplace, making it easier for buyers to find coveted rare items and much faster for sellers to match with suitable customers. This could be the answer that the community has been asking for.
Recently, the vIRL team partnered with the go-to sneaker authenticator, Yeezy Busta to verify sneakers. "Packing and shipping deadlines make reselling impossible on the go," said Yeezy Busta. "vIRL holds it, packs it and ships it – which means you can sell from anywhere. It's just better."
To join the vIRL beta program, visit https://try.govirl.io/virl-beta-program/.
Other interesting facts:
Nearly 37% do not trust independent resellers on eBay or Amazon are selling the authentic shoes they claim
Sneakerheads who flip for profit spend 3x more money on shoes than other enthusiasts
Sneaker flippers primarily sell their shoes on social media (33%) followed by eBay (27%) and Amazon (15%)
Roughly 40% Sneaker flippers buy shoes at least once a week
Of those who do not trade with other sneakerheads, almost half (49.3%) cited the hassle as the primary reason they don't and 45% said they are worried about being scammed
SOURCE vIRL
Posera and UEAT Partner to Bring Online and In-Store Ordering Solutions to Hospitality Industry Merchants
Reading Time:
2
minutes
Posera Ltd. (TSX : PAY) ("Posera"), a leading provider of software solutions for the hospitality industry, and UEAT Technologies Inc. (UEAT), a Food-Tech company that prides itself on revolutionizing the way customers order in restaurants, jointly announced an integration  partnership that offers merchants powerful yet simple management of the restaurant ordering process.
The UEAT software integrates with Posera's flagship POS brand, Maitre'D. UEAT's online ordering solution employs the latest in software technology, including Artificial Intelligence, to upsell menu items, foster customer loyalty, reduce cost and waste while aggregating valuable data critical to restaurant operations.
Posera and UEAT's collaboration equips restaurateurs with two distinct, feature-rich products:
1)

A fully-customizable online ordering platform that integrates effortlessly to any website; and

2)

An array of self-service kiosks for a restaurant of any concept or size, powered by UEAT's powerful 
software
The online ordering solution facilitates simplified user experiences to customers, removing the need for cumbersome mandatory account creation. The solution enables easy placement and retrieval of orders to go, delivery right from the customer's table, and the innovative capability of ordering and delivery to a specific hotel room. Concurrently, the solution focuses on streamlining restaurant kitchen operations by communicating directly with the Maitre'D POS, eliminating double data entries, and sending the order straight to the kitchen printer.
"We couldn't be more thrilled about our partnership with UEAT, a fellow Canadian technology company, that's making great headway in developing disruptive technology for the restaurant industry," said Dan Poirier, Chief Executive Office at Posera. "With Posera's global reach, together we can bring UEAT's innovative ordering solutions to wider markets."
The emphasis on facilitating customer experience and merchant operations is also demonstrated with the self-service ordering kiosks. Programmed with the UEAT command online application, the kiosks are fully customizable and are available in multiple design options to suit any hospitality concept. The kiosk solution eliminates register wait lines, increases the average bill up to 30%, sends orders directly to the kitchen printer, is integrated fully with the Maitre'D POS, and offers 24/7 customer support.
UEAT's online ordering platform utilizes AI capabilities and smart marketing tools for a value-added experience for customers and merchants. Addressing the need for personalizing the customer experience, the platform comprises advanced statistics reports, single-click order reprocessing, loyalty programs management, and customer-specific special offers creation.
"We are really proud of the journey we have made so far," said Martin Lafrance, Chairman at UEAT. "It is obvious that a partnership with a major company such as Posera is an incredible opportunity for UEAT to establish its traction in the North American market. Maitre'D customers who want the best online ordering solution available on the market now know where to turn!"
SOURCE Posera Ltd.