Researcher finds olive oil can cure Alzheimer's disease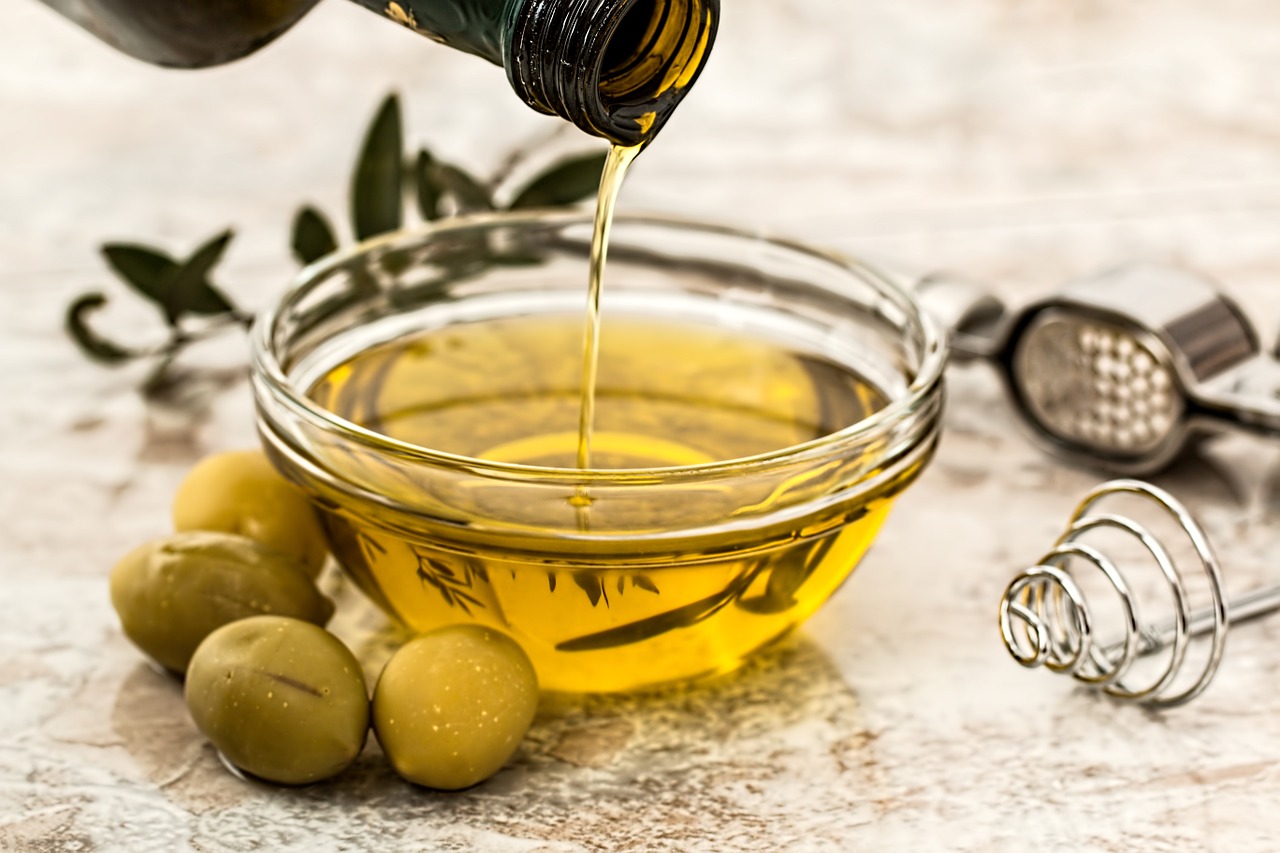 Reading Time:
2
minutes
Dr. Amal Kaddoumi, a researcher at Auburn University Harrison School of Pharmacy, reports that olive oil has curative properties for Alzheimer's disease. Kaddoumi's study found that oleocanthal, a molecule that appears naturally in extra-virgin olive oil, can provide a preventative treatment option for Alzheimer's disease and dementia. Oleocanthal is a potent antioxidant and a non-steroidal anti-inflammatory natural product.
Kaddoumi, whose specialty areas include neuropharmacology and brain research, has already got a R21 grant from the National Institutes of Health of more than $400,000 to study oleocanthal and the therapeutic possibilities it has related to Alzheimer's and dementia. She also received $150,000 as part of the Auburn Presidential Awards for Interdisciplinary Research, or PAIR, for a pilot clinical study and is collaborating with multiple national and international groups on additional therapeutic benefits of oleocanthal that are currently ongoing to evaluate its anti-inflammatory effect in Alzheimer's.
"We are very excited about our findings with oleocanthal, which demonstrated several positive effects against Alzheimer's in mice that express the disease, such as enhancing the blood–brain barrier function and reducing the formation of amyloid-beta plaques and neuroinflammation, all of which are hallmarks of Alzheimer's," said Kaddoumi. "We are optimistic about the impact of oleocanthal on reducing the risk of developing mild cognitive impairment, a stage that precedes Alzheimer's, and on reducing the progression from mild cognitive impairment to Alzheimer's. As an outcome of this project, we hope the findings will support advancing the therapeutic development of oleocanthal in clinical trials."
A truly multidisciplinary effort, Kaddoumi is leading a team of collaborators in the Harrison School of Pharmacy and across the Auburn campus.
Within the pharmacy school, Dr. Miranda Reed specialises in psychology, particularly in memory loss and is able to evaluate the effect of oleocanthal on working memory, spatial memory and learning abilities, which are usually impaired in Alzheimer's. Dr. Peter Panizzi brings experience in molecular imaging, allowing the group to assess the effect of oleocanthal on the blood-brain barrier function and Alzheimer's disease progression using the state-of-the-art Multi-Spectral Optoacoustic Tomography (MSOT) system.
Dr. Thomas Denney, Dr. Gopikrishna Deshpande, Dr. Jennifer Robinson and Ron Beyers from the Auburn University MRI Center will assist in MRI imaging, data interpretation and assess effect on cognition and behavior. Dr. Darren Beck from the Edward Via College of Osteopathic Medicine in Auburn will assist in biomarkers analysis while Dr. Annie Kirby will act as the nutrition expert to ensure adherence in each study group to the protocol. Dr. Nancy Merner from Auburn's College of Veterinary Medicine is consulting on human study design, subjects' recruitment and IRB protocol establishment.
"We have a multidisciplinary team with expertise in neurologic disorders, behavioral testing, molecular imaging and pre-clinical drug development for AD therapeutics," said Kaddoumi. "Their work is essential to accomplish the project objectives."
The Government of Canada announces investment under SUAP
Reading Time:
2
minutes
The Cannabis Act came into force in October 2018, marking a significant milestone in the Government of Canada's commitment to legalising and strictly regulating the cannabis. Public education about cannabis is fundamental to achieve the Government's objective of protecting public health and safety.
The Government of Canada announced an investment of more than $1.8 million over three years under Health Canada's Substance Use and Addictions Program (SUAP). This funding will support the Government of the Northwest Territories in developing and delivering a comprehensive and interactive cannabis public education campaign. Through the use of traditional media and social media platforms, augmented reality, community-led engagement sessions and other innovative public education tools, the campaign will bring health and safety information to communities across the territory.
By working collaboratively with provincial and territorial governments and a range of partners, the Government of Canada is able to maximise the reach of its public education efforts and to ensure that Canadians have access to the information needed to make informed choices about cannabis use.
Ginette Petitpas Taylor, the Honourable Minister of Health said, "The Government of Canada is expanding its cannabis public education efforts by investing in community-based projects. This campaign will provide Northerners with factual information to help them make informed decisions about cannabis use."
"I am pleased that the Government of Canada is supporting the Government of the Northwest Territories in its cannabis public education efforts. Collaborative partnerships such as this one are helping to provide Canadians with clear, consistent and evidence-based information on the health and safety facts about cannabis", says Michael McLeod, Member of Parliament.
Glen Abernethy, Minister of Health and Social Services for the Northwest Territories said, "This federal investment will support activities in communities throughout Northwest Territories that will help residents, particularly young people, have access to culturally safe information that will help them make healthy and responsible choices on cannabis use."
In Budget 2018, the Government of Canada announced an investment of $62.5 million over five years to support community-based organisations as well as Indigenous organisations and governments that are educating their communities on the risks associated with cannabis use.
Health Canada's Substance Use and Addictions Program provides funding for evidence-informed and innovative awareness, prevention, harm reduction and treatment initiatives addressing a range of substances, including cannabis. The Government of the Northwest Territories will use this funding to lead community engagement activities, launch a media campaign using both social media and traditional media, and develop public education and awareness materials for different segments of the population.
Cordyceps Eternity – Elixir of Life – Used in Tibetan Medicine, Chinese Traditional Medicine and Ayurveda
Reading Time:
7
minutes
Ancient herb, modern manufacturing.
We present a product that should not be lacking from our body as nutrient and as a daily food.
Cordyceps Sinensis has been described as a medicine, already in the old Chinese medical books and in Tibetan medicine. It is a rare fungus found at altitudes above 4500m in Sikkim. Traditional healers and locals from North Sikkim recommend this fungus for all diseases, either as a single compound or combined with other medicinal plants. A study was conducted to collect information on the traditional uses of Cordyceps in Sikkim. This study found that most of the traditional local healers use Cordyceps for the treatment of 21 diseases. This is why modern research has been carried out to evaluate whether these curative effects are goodwill and not just aberrations of locals. Pharmacological studies also has shown the chemical and biological construction of cordyceps. More clinical trials have been conducted on disease and mechanism.
Let's see why some plants and mushrooms were used by people in those regions.
The mushrooms were used primarily as food, and then as medicine, but they have been used in spiritual practices and religious rituals around the world since the 5,000 BC.
Gordon Wasson (father of mycology) believed that the Soma plant used in religious ceremonies, now more than 4000 years before the beginning of the Christian era, by the people called "Arians", was actually a fungus.
The Vedic juice called "soma race" it says that have given divine qualities to the soul of the consumer, even immortality. Ayurveda classifies mushrooms in Tamasika Ahara, as a medicine to increase energy and vitality. Cordyceps Sinensis has been described in ancient Chinese medical books from ancient times, and is also found in Tibetan medicine.
Traditional healers in Sikkim recommend Cordyceps Sinensis for "all diseases" as a universal tonic for body, mind and soul. They claim to improve energy, appetite, strength, libido and sleep. The North of Sikkim is a great reservation of natural medicines and aromatic plants from high altitudes. The people there own a thesaurus of knowledge and management of their use. There are a number of renowned classes among practitioners like Amchi (Tibetan) and Vaidyas (folk healers). The relevant information was collected from locals, local practitioners, healers, as well as directly from herbal collectors during the visting of Lachung and Lachen, between June 2008 and September 2009.
The information was collected through an indefinite questionnaire from a large number of individual respondents as well as semi-structured interviews. They were asked to name the local herbs and talk about their traditional and commercial uses, and how to administer them. The information obtained in each locality was verified in different places with other respondents. To prove the usefulness of Cordyceps, the scientific information of chemical constituents, curative, biological studies, and all pharmacological studies have been gathered and reviewed and carefully studied.
The people of the North-Sikkim have called this plant herb yarsa gumba; Tibetan name [winter (yarsa) and summer (gumba)]. In the literature, "gunba" or "gonba" were also used instead of "gumba".
Local Nepalese called Keera Jhar (insect herb). It is also known as Himalayan Viagra. It costs about $ 6.77 per piece on the international market and is available locally at Rs.100 / – per piece. Initially, local pastors noticed that yak, goat, sheep, etc. who consumed Cordyceps Sinensis during the grazing, they became very strong and robust. This observation opened the way for the discovery of its medical value. Afterwards, locals and pastors used fungus powder to increase milk production, and to improve their reproductive capacity and vitality in their cattle. Then its relevant medicinal properties were explored, collecting only the upper part (fruit body / Stroma), which they dried at the sun. Then, they consumed it and were convinced of its medicinal effects. They have also said that it has aphrodisiac effects, and therefore they also used to give as a gift to relatives and friends in Gangtok and adjacent areas.
Currently, local folk practitioners use the product alone or in combination with other herbs to treat various diseases.They administer in different doses for different conditions. People of both sexes usually use a piece of Cordyceps Sinensis with a cup of milk to enhance potency and sexual desire. The Bhutia community used it by putting a piece of Cordyceps Sinensis in a cup of local alcohol (Chang), left for 1 hour and drank it in the evening for a good night's sleep. Some used hot water instead of alcohol. Some popular healers used Cordyceps Sinensis for diabetes and other diseases. It is also used for cancer, mixed with texus leaves and Ginseng root.
Similar reports are also available in Nepal. It has been noticed that after its prolonged use among the population, some have escaped from about 21 diseases, including cancer, bronchial asthma, bronchitis, TB, diabetes, coughs and colds, BHP, jaundice, hepatitis etc.
Various pharmacological and biological studies have demonstrated the curative effect of cordyceps involving various experimental models (in vitro and in vivo) and some clinical studies in volunteer athletes. It has been concluded that Cordyceps Sinensis has a very broad, biological and pharmacological action in liver problems, kidney disease, and cardiovascular disease. It has positive effects on immunological disorders, including cancer. The pharmacological actions of Cordyceps are primarily due to bioactive polysaccharides, modified nucleosides, and cyclosporine. Also, the fermentable strain of mycelium produces normal fat and beta-oxidation, thus maintaining blood glucose levels during prolonged exercise in athletes.
Cordyceps has been shown to be a major chemical constituent, which is cordycepic acid and along with other amino acids, vitamins and minerals is a super food with excellent medical properties.
Gano Excel's Cordyceps has all these healing effects and has studied from a really long period, but the advantage is that has a very modern and eco- friendly,  in-house and innovative manufacturing process, which means we can have it in our homes very easily.
The founder of Gano Excel, a scientist and mycologist, came to the conclusion that, apart from Ganoderma Lucidum (the 6 types), which is used in its products, Cordyceps is a very important plant, precisely because of its large scale of usage and healing properties. Gano Excel puts great emphasis on the quality of its products. It is very important how much of this plant (fungus) is used, how pure and clean is from other organisms. So, the right dose, pureness, and quality control is very important. At Gano Excel, Cordyceps is called Cordyceps Eternity and is called Dong Chong Xia Cao 'or' Semitake 'in Japan. It is an effective treatments for kidney disease and also had the following curative effects – lowering of blood pressure and blood glucose; regulating the immune system and increasing immunity; anti-clotting, anti-inflammatory, etc.
Prof. Fumio Tsurudani of Nagoya, Japan's Medical University Institute has conducted an experiment in patients with kidney disease to check the efficacy of Ganoderma Lucidum and Cordyceps. After the administration of these two mushrooms, a good kidney function was found and the disease reversed. Thus, kidney disease can be healed significantly by administering ganoderma and cordyceps together.
Also an Effective treatment could be the administration of Cordyceps and Ganoderma together with vitamin C, but not necessarily, this must be seen in every patient differently and individual.
The daily dose should start with a capsule twice a day for 3 to 5 days, followed by 2 capsules twice a day for one week, and then 3 capsules 3 times a day can be easily taken.
We can find on other websites about this wonderful product lots of information. This product is aimed at both children and adults to maintain a high level of health and stamina.
Medical Indications:
– antitumoral: improves the rate of cellular oxygen use (reduces acidosis, hypoxia and reduces tumor cell multiplication)
 – reduces blood cholesterol levels, reduces lipid peroxidation – prevents and relieves atherosclerosis
 – supports the activity of the adrenal glands
 – increases hematocrit and serum resistance
 – antioxidant: increases the antioxidant enzyme, which is superoxide dismutase
 – improves memory, slows down the aging process, actually has anti-aging effects
 – adaptogen (selectively stimulates all body functions by helping to adapt physically and mentally)
 – immunomodulator
 – natural antibiotic, antiviral, antibacterial effects
 – improves sleep, reduces anxiety, depression, migraines
 – cardioprotector: regulates heart rate and tonifies muscles, increases stress resistance, regulates blood pressure, it has anticoagulant effect
 – hepatoprotective effect: reduces ascites, normalizes transaminase levels, prevents fibrosis, reduces pressure in veins, normalizes serum proteins
 – renal protector (in renal colic, pyelonephritis, glomerulonephritis, cystitis, drug nephrotoxicity)
 – pulmonary protector (bronchitis, pneumonia, asthma, pulmonary emphysema, tuberculosis, relieves cough, reduces mucosal secretions and night sweats)
 – gastric protector – prevents and reduces the symptoms of stress ulcer (intellectual, post-traumatic and surgical stress)
 – antidiabetic: increases insulin synthesis and glucose metabolism rate
 – Sexual, female and male tonic, reduces and regulates male infertility problems by increasing sperm count and quality
 – reduces constriction of blood vessels and improves blood flow (reduces the symptoms of "tired legs"); attenuation of auditory phantom perception (tinnitus) and earshots
 – energizing: increases production of ATP (adenosine triphosphate) – stores and transports energy from cells; increases sports performance
 – universal tonic and help for chronic diseases
An important aspect of CORDYCEPS GANO EXCEL:
"Through the cultivation method developed by GANO Excel – the spore multiplication – which is 100% plant –  by careful observation of the growth process, and the optimal harvesting, the therapeutic potential of Cordyceps Gano Excel grows 10 times the growth rate in the spontaneous flora in the nature."
(The Medical Indication Session Source: Ganotherapy / Ganoterapia –  translated)
THE MANUFACTURING PROCESS OF GANO EXCEL PRODUCTS
References and Studies / Bibliography
Winkler D. Present and historic relevance of Yartsa Gunbu (Cordyceps sinensis).An ancient myco-medicinal in Tibet. Fungi. 2008;1:6–7.
Wasson R. New York: New York Press; 1968. Gordon, Soma: Divine mushroom of immortality; pp. 3–4.
Adhikari MK. Chyau: Ayurvediya vishleshan ek vivechana (Mushrooms: An Ayurvedic concepts) J Nep Pharm Asso. 1981;9:17–21.
Howard JM. Potential of the fungus used in Chiense Traditional remedies: The catapillar fungus (Cordyceps sinensis) [Last accessed on 2003]. Available from: http://www.world-of-fungi.org/Mostly_Medical/James_Howard/James_HowardSSM.htm.
Diggin FE. The true history of discovery of penicillin. Br J Biomed Sci. 1999;25:2–3.
Hofmann A. Switzerland: J.B. Lippincott Company; 1970. The Discovery of LSD and Subsequent Investigations on Naturally Occurring Hallucinogens in Discoveries in Biological Psychiatry. Chapter -7; pp. 34–7.
Kinjo N, Zang M. Morphological and phylogenetic studies on coryceps Sinensis. Mycoscience.2001;42:567–74.
Devkota S. Yarsagumba (Cordyceps sinensis): Reflection on Historical Perspectives. Soc Life.2007;13:40–1.
Devokota S. Yarsagumba [Cordyceps sinensis (Berk.) Sacc.] Traditional utilization in Dolpa district. West Nepal. Our Nat. 2006;4:48–52.
Lama YC, Ghimire SK, Thomas YA. Amchis' Knowledge and Conservation. Kathmandu: People and Plants Initiative, WWF Nepal Program; 2001. Medicinal Plants of Dolpo; p. 56.
Adhikari MK, Devkota S, Tiwari RD. Ethnomycolgical Knowledge on Uses of Wild Mushrooms in Western and Central Nepal. Our Nat. 2005;3:13–9.
Panda AK. Tracing the historical prospective of Cordyceps sinensis –an aphrodisiac in Sikkim Himalya.Ind J Hist Sci. 2010;45:189–98.
Zhu JS, Halpen GM, Jones K. The scientific of an ancient Chinese medicine: Cordyceps sinensis. Part-1.J Altern Complement Med. 1998;4:289–303. [PubMed]
Zhu JS, Halpen GM, Jones K. The Scientific study of an ancient Chinese medicine: Cordyceps sinensis. Part-2. J Altern Complement Med. 1998;4:429–57. [PubMed]
Wang ZX, Wang XM, Wang TZ. Current status of pharmacological studies on Cordyceps sinensis and Cordyceps hyphae. Chung-Kuo Chung His I Chieh ho Tsa Chih. 1995;15:255–6. [PubMed]
Wang SY, Shiao MS. Pharmacological function of Chinese medicinal fungus Cordyceps sinensis and related species. J Food Drug Anal. 2000;8:248–57.
Li SP, Li P, Dong TT, Tsim KW. Anti –oxidant activity of different types of natural Cordyceps sinensis and cultured Cordyceps mycelia. Phytomedicine. 2001;8:207–12. [PubMed]
Tsuno A, Taketomo N, Hiroyuki I. Healthful composition obtained from the hot water extract of Cordyceps sinensis mycelia. J Lab Clin Med. 1995;8:134–7.
Xiao YQ, Liu JM, Tu YY. Studies on chemical constituents in Cordyceps sinensis. Bull Chin Mater Med. 1983;8:32–3.
You-Ping Zhu. Australia: Harwood Academic Publication; 1998. Chinese Material Medical – Chimistry, Pharmacology and Appilcation; pp. 10–121.
[Last accessed on 2010 Jul 05]. Available from: http://www. natural products.org(Manograph on cordyceps)
MACA POWDER – BENEFITS – Super Shake Recipe with Maca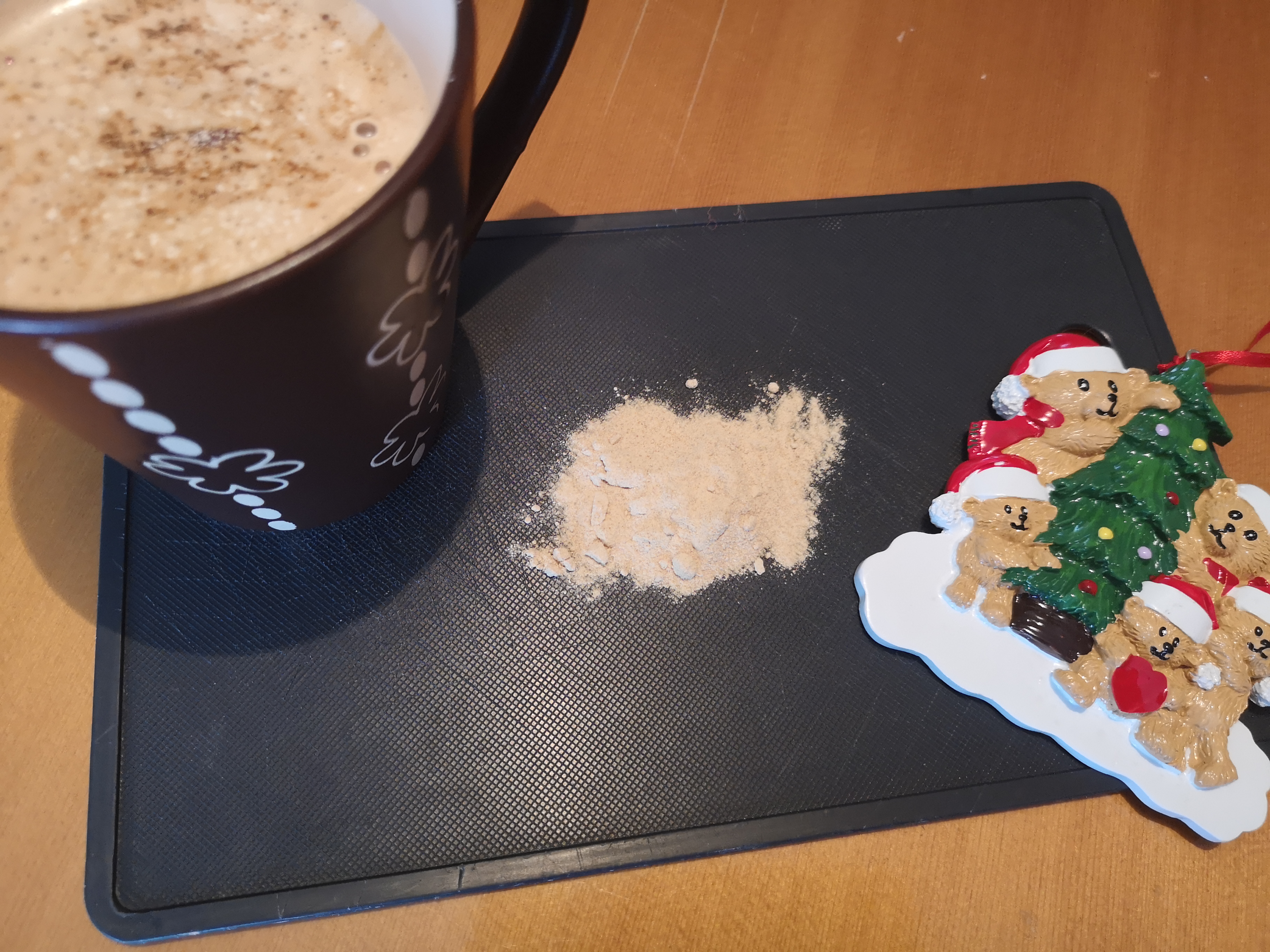 Reading Time:
6
minutes
Even if it is not Spring, many of us have started detoxification diets with different herbs, juices and natural shakes, but please do not forget in this period of healing the herbal super food, "MACA". There is not a Day or a Week, without Maca! Why?  Because I think if I would not add to my nutritious and energizing smoothie, that would be a lack of "energy" day 🙂.
What do we know about Maca?
We know it's native from Peru and it's kind of a root. Personally, I first heard about this plant more than 10 years ago when I was student at the Academy of Naturist Therapies in Budapest, at the nutrition classes and phytotherapy courses. It was also mentioned at the General Naturopathy classes in Bucharest, but there was only a little emphasis on it.
Five years ago, when I was enrolled at the BodyMind Institute in Canada, at the Raw Vegan Nutrition & Nutrition courses, I saw that a lot of accent was placed on it. Moreover, a whole scheme has been made (as is the case with other plants like panacea or super foods that I have not heard before in my life), about its functioning on the physical body and on the energetic body; the links between them and all the benefits in a way that I could understood very well and clearly. We also emphasized the importance of using Maca daily in our diet.
Let's see what we know about Maca and what are its benefits. I will not write down here the all the origin, and other thing, because it can be found on Wikipedia.
Benefits of the Maca plant
Maca – Strengthens the body and increases resistance. It is known as an adaptogen. Helps the body maintain its vitality and optimal energy level. It acts as a natural and multifunctional energizer. It maintains sexual health, and in several studies it has been shown to stimulate sexual appetite in both men and women without adverse effects.
In higher doses even helps in infertility problems!
Maca has been a great food for centuries, so it's no wonder that it has recently become a nutrient supplement that we can use in both, raw and vegan cuisine as well as in our daily smoothies.
One teaspoon of maca contains only 10 calories.
Maca is currently considered a super food, used by advanced and ancient civilizations on Earth, such as the Incas and Peruvians.
For centuries mankind has used it for many health problems but preventively, for balancing the immune system, increasing fertility, and was loved because it was a non-caffeine energizer.
MACA also helps in endocrine problems, nervousness and just one teaspoon of raw and organic maca is enough to feel its energizing and calming effect at the same time. It has no side effects and is not toxic.
Talking about the skin, our biggest organ, it is also proven to be a benefit to keep skin clean and effectively acting against acne and pimples, making the skin smooth and velvety.
If you suffer from migraines and headaches, maca can help you on this, as many of these problems are related to hormone levels in the body, and maca helps to balance the body's production of estrogen and progesterone.
It helps in re-balancing the hypothalamus and pituitary glands.
Maca strengthens our memory and our ability to learn. This means that makes us more aware. It also has beneficial effects on the circular system and helps in the speed of wounds healing.
Maca includes 55 phytonutrients, contains vitamins B1, B2, B12, and vitamin C; contains zinc, calcium and phosphorus.We can say it is an immune booster, it contains 22 fatty acids. It has local antiseptic action, antifungal, and vitamin C along with zinc are helping to maintain immunity at the optimum level.
In people with high stress due to work or other causes, maca can reduce the effects of cortisol on the adrenal glands and other organs affected by "type-A" workplace pressure, lifestyle, etc. Athletes, and anyone with a more active life will appreciate this rooted plant, which is a maca, which protects the body from the destructive effects of mental, emotional and physical stress. Maca can also help in lowering blood pressure and in optimal use (especially in "burning") of food by the body.
Maca contains an alkaloid extract that activates the natural hormone, Calcitonin in the body, which regulates the metabolism of calcium (Ca) and phosphorus (P) in the blood. The hormone is secreted by the thyroid and parathyroid.
It works in the intestines, bones, and kidneys to increase the level Ca(2+) in the plasma.
"It also aids in wound healing through blood clotting "- (Dr. Chacon – Peru)
Maca also stimulates the pancreas. Pancreas is a vital part of the digestive process. If the pancreatic duct becomes blocked for any reason, the digestive fluids of the pancreas can digest the pancreas itself, or lead to pancreatitis, or pancreatic cancer.
Thymus is responsible in the body for the health of the immune system. It produces T-cells that fights against infections and diseases. Maca plays an important role especially when receiving treatment for HIV, AIDS or cancer. And again, maca contains vitamin C as well as zinc. Researchers have discovered years ago that Vitamin C and Zinc, when administered together, help to increase the immune function of the thymus gland. By its adaptive value, and by the content of nutrients and other substances, maca plant has the ability to stimulate cell-mediated immunity.
In the definitions of this plant, Maca, the expression of Phytochemicals, Phyto-nutrients and Adaptogens are now widely used.
Let's see what are these:
Phytochemicals – are chemical compounds that occur naturally in plants. For example, the substance that gives cranberry the blue color is a phytochemical. Scientists generally use the term to refer to chemical components in plants, which can have biological significance and are very important to the body.
Adaptogens – It provides systemic support against any type of stress or stress agent, helps maintain a homeostatic balance, are called by plant classification, those which increases the capacity of a body (humans or animals) to adapt to environmental factors (stress, diet, toxins, diseases, etc.) without damaging them by such factors and without causing side effects in their use.
Ginseng, the very popular root plant around the world, is another example of an adaptogen. The concept and name is accepted and used by researchers as well as by many medical professionals.
Maca can be kept at home for one year or longer if you keep it in a cool, dark place. It can be added to purees and smoothies, raw vegan creams, tasty desserts, etc. If you use it as a liquid, or the capsule is OK and so, it depends on everyone's tastes. However, it is important to be raw(crude) and organic.
In Peru, it was simply boiled the root or made puree from it. It has been proven that boiled Maca is very easily digestible. Of course, organic does not necessarily mean raw / crude. Some manufacturers cook it at low heat, or others just cook it, which means it can be organic, but not raw at the same time. For example, maca powder, which you can find at organic shops are generally raw and organic(must have specification). You can also use it in water, vegetable milk, breakfast cereals; in cakes, smoothies, yogurts, etc.
MACA –  ORGANIC AND RAW
We've added maca powder to some recipes, especially raw-vegan desserts, and some shakes in the past.
I have prepared now, a very simple Super Shake with bananas, oranges, spinach, maca powder, rosehip powder and Calli acupuncture tea (from Sunrider International – based on 5 elements).
For 2 persons / normal size glass or cup
– 1 banana
– 1 orange
– 2 normal size leaves of spinach
– 1 teaspoon of organic and raw maca powder
– 1 teaspoon of rosehip powder – organic and raw
– 300 – 400 ml Calli tea
Also, the organic and raw rosehip powders are in generally superior quality, a good source of Vitamin C in the daily diet, but does not irritate the stomach as it irritates the other vitamin C extracts.
– Before using them, it is best to wash the ingredients such as leaves, fruits and vegetables with a special solution. We use "Earth Friendly Products", an Eco solution to clean vegetables and fruits. (It helps to remove pesticides, chemicals, heavy metals, dirt, bacteria and wax from the surface of fruits and vegetables. Demonstrated that it is effective for bacteria such as E-Coli, Listeria or others ..)
Mix well the ingredients in the blender / shaker and drink it about 10-15 minutes before eating. We prefer, for example, before lunch.
Dr. Lars Gustafsson, from BodyMind Institute, Canada, told us that even 5-minute before a meal, a fruit juice or a natural juice in a smaller amount is welcome to stabilize your sugar level from blood. For example, if we take a meal with carbohydrates (eg. spaghetti, rice, potatoes), the blood sugar level will not rise suddenly, as it happens in generally, but it will slowly climb up, and it remains linear .. So, we will not have sudden energy drops and digestion problems after the meal …
Attention and be careful! – Those with more severe stomach problems or very high burning problems, use less maca powder or start with less, gradually reaching 1 teaspoon / day and they can also avoid orange.
For those who have problems with digestion and constipation, this shake is very welcome.
"When it comes to eating right and exercising, there is no I'll start tomorrow.Tomorrow is disease." ~V.L. Allineare