Berlin School of Business and Innovation officially opened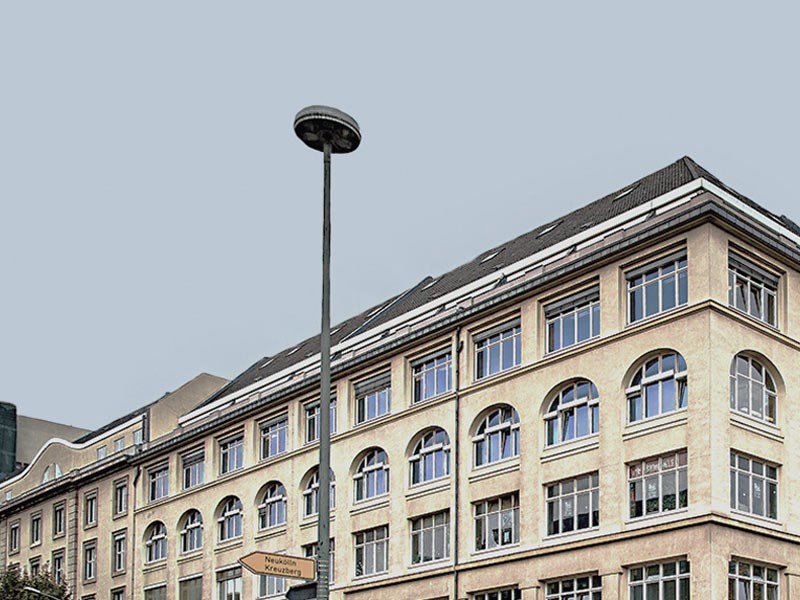 Reading Time:
1
minute
Berlin School of Business and Innovation (BSBI) was officially inaugurated on 6 November in Berlin. The ceremonial event celebrated the initially achievements and declared future developments.
BSBI started operation earlier, by offering bachelor's and master's degrees in business administration; tourism, hospitality and events management; marketing; finance, fashion retail and luxury management. The school welcomed students from India, Mexico, Pakistan, Italy, Greece, Jordan, China, Azerbaijani, Lebanese, Nepal, Tadzhikistan and France.
The event was hosted by Alexander Zeitelhack, recently appointed Associate Dean at BSBI, who outlined the vision of the institution in his opening speech. "Our mission is to educate, train and integrate students from all over the world into the German culture and economic landscape."
"Working with international educational and commercial partners, we aim to grow our presence in the higher education sector in Germany. This will benefit our students, who will have access to many career opportunities, and support the industry in the country by generating employment."
One-fifth of world's entrepreneurs work with family members, study finds
Reading Time:
2
minutes
In 27 countries, an estimated 6 per cent of the world's adult population aged 18–64 is part of the gig economy/sharing economy
A new study titled the 2018/2019 Global Entrepreneurship Monitor Global Report and spanned over 27 countries, has found that almost 20 per cent of the world's entrepreneurs is working with family members. The study was commissioned by Babson College, Universidad Del Desarrollo and Korea Entrepreneurship Foundation.
The study also revealed that 6 per cent of individuals in the age group of 18–64 are part of the gig economy and the sharing economy.
"The Global Entrepreneurship Monitor Global Report shows that the global economy nourishes entrepreneurs of all kinds. There is a lot of media attention for innovative startups, however entrepreneurial employees, family business entrepreneurs, and small-scale established entrepreneurs also play a key role in national and local economies," said coauthor and Utrecht University Entrepreneurship Associate Professor Niels Bosma. "This year, GEM results also confirmed that entrepreneurial activity in the gig and sharing economy is substantial in all parts of the world."
"It might not be a surprise that many businesses are family owned, particularly when we see them every day in our communities and read about large family-owned corporations in the news. Nevertheless, to our knowledge, this is the first global study of family involvement in the startup phase. The results illustrate the extent entrepreneurs rely on family members to get their businesses off the ground," said coauthor and Babson College Entrepreneurship Professor Donna Kelley.
The following are the other findings of the study.
Nearly one in five entrepreneurs are starting businesses that will be owned and/or managed with family members, in the 47 economies assessing family business activity. Colombia, the United Arab Emirates, and Uruguay reports the highest level of family-based entrepreneurship, accounting for over one-third of entrepreneurs.
The highest rate of involvement in gig/sharing economy activities, measured in 27 economies, is in the Republic of Korea (over 20 per cent of the adult population). Israel, Chile, Ireland and the United States also report high rates of involvement in the gig and sharing economy, with over 10 per cent of the adult population engaging in these activities. This new international comparison shows that involvement in gig/sharing economy activity is significant across the globe.
GEM has introduced a composite index, the National Entrepreneurship Context Index, which assesses the environment for entrepreneurship in an economy. The NECI is derived from the 12 framework conditions and weights the ratings on these conditions by the importance experts place on them. Qatar, a high-income country in the Middle East, receives the highest NECI ranking, following by Indonesia and Netherlands. An examination of the top-ranked economies illustrates the importance of having healthy conditions across all aspects of the environment affecting entrepreneurship. The NECI results in this report represent an inaugural effort to inform policy, practitioner, and other key stakeholder audiences, about the strength of their overall environment for entrepreneurship.
Technology vs Wholesale/Retail: In every low-income economy, wholesale/retail businesses account for more than half of their entrepreneurs. In contrast, in half of the high-income economies, nearly 50 per cent or more of the startup activity is in service or technology industries.
Student Transportation of America has tied up with SBSC to improve child safety measures
Reading Time:
1
minute
Student Transportation of America (STA), a leading school bus transportation, safety and fleet services in the USA, has joined hands with School Bus Safety Company Inc. (SBSC), North America's premier school bus safety and training company, to enhance the passenger safety on and around the school bus. As per the agreement, will be publishing complimentary videos about child safety for school districts, parents, students and the general public. The videos will explain SBSC Danger Zones program that addresses all aspects of reducing risk in the school bus "danger zone" areas, with a significant focus on correct street crossing procedures.
"Danger zones are where a child has the greatest risk of getting hurt or killed because those are the areas around the bus where drivers have limited visibility," stated Shelly Hall, STA's Vice President of Safety. "The Danger Zones videos can help prevent danger zone accidents that are unfortunately far too common. It would be prudent for students, parents and school officials to watch these videos and become better educated on how to behave on and around the school bus."
The videos will talk about other topics such as Instructions to Students, Safe Pick Up & Drop Off Procedures, Crossing the Street, and Why Children Enter Danger Zones, another series of children's videos are also being offered by STA for the Pre-Kindergarten through 12th grade audience. These videos offer invaluable safety tips to help students realize the importance of taking school bus safety seriously and view best practices for daily riders that are potentially life-saving lessons.
"Naturally, we place the utmost importance on keeping children safe on and around school buses," added Hall. "This series of safety-themed videos for children from Pre-K through 12th grade is a great offering for children, and really most everyone, to learn about safety practices and how to optimize safety on and around the school bus."
Education leaders to celebrate school choice, diversity and culture in Brooklyn community
Reading Time:
1
minute
To celebrate the school choice, diversity, and culture in the Brooklyn community, education leaders are going to join together. The event will include speakers and presenters, as well as workshops for the children, including African drumming and an International Children's Film Festival. The event will feature more than 40,000 school choice events across all 50 states.
"School is more than a place where you go to learn academics. Our school is a community that honors the special talents of each individual – one where we learn to work together to form a global perspective surrounded by values of social justice, service, and faith. Because our families are able to choose to participate in a values-based education here at the academy, we are able to nurture the growth of active, global citizens who are prepared to enter college, career, and beyond with intellectual vigor and a strong moral compass," said Manuela Adsuar-Pizzi, principal of St. Francis Xavier – Queen of All Saints Catholic Academy.