Smile Direct Club Brings Its Revolutionary Teeth Alignment Therapy to Canada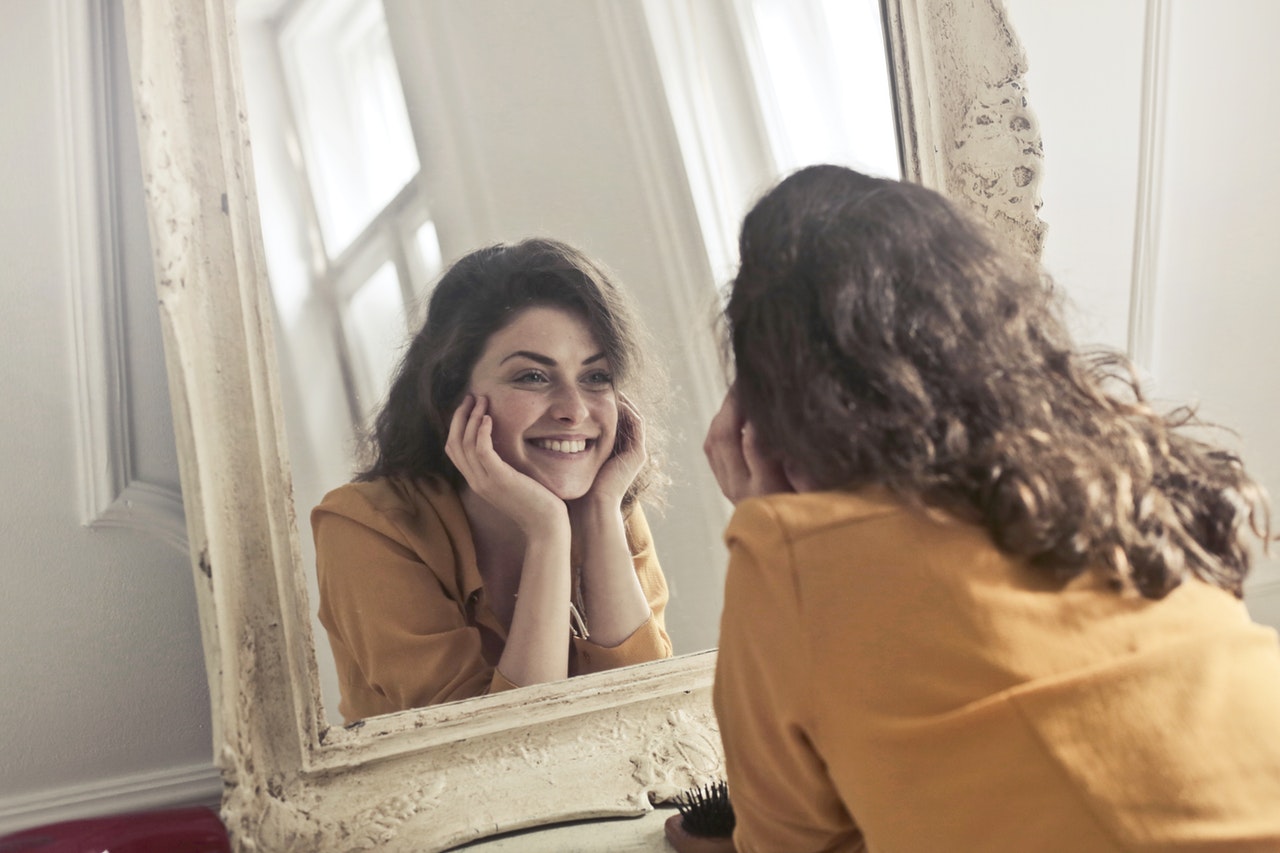 Reading Time:
2
minutes
SmileDirectClub, the pioneer of at-home, doctor-directed invisible aligner therapy, announced today that it is bringing to Canada its teledentistry platform, which empowers consumers to straighten their teeth for 60% less than the price of other teeth straightening options. Canadian customers can now begin their journey to a better smile by visiting the SmileDirectClub website (SmileDirectClub.ca) or by visiting one of the brand's new SmileShops, which opened today in Vancouver and Toronto. SmileDirectClub will open additional SmileShops in Calgary, Ottawa, and Edmonton in the upcoming months.
SmileDirectClub has democratized orthodontics in the United States by providing its service in over 80% of counties that didn't previously have access to orthodontic care. In Canada, 6 of the 10 Canadian provinces have access to less than one orthodontist per 10,000 square km (3,861 square miles), an area of land the size of Jamaica. SmileDirectClub is working to close that gap through its teledentistry model by bringing a new, affordable option for orthodontic care to Canada.
"We believe the whole world deserves a smile they love, and we're eager to expand our mission of increasing access to care by launching in Canada," said Alex Fenkell, co-founder of SmileDirectClub. "More than 300,000 customers in the US have used SmileDirectClub to become more confident with their improved smile, and we want to bring that newfound confidence to Canadians."
Founded four years ago, SmileDirectClub is revolutionizing the process for getting a straighter smile. Today, the company is valued at $3.2 billion US, up from $275 million US just two years ago, and employs more than 3,000 people. SmileDirectClub continues to grow by reaching new customers searching for affordable access to a straighter and more confident smile.
To begin the SmileDirectClub journey to a better smile, customers have the option to visit a SmileShop in their area to have digital photos captured of their smile, or they can request an impression kit from an affiliated, duly licensed dentist or orthodontist. The treating dentist or orthodontist will then create a 3D custom treatment plan and prescribe custom-made, invisible aligners, which are shipped directly to the customer.
Customers are directed to follow the simple instructions for wearing their aligners during the course of their treatment without the inconvenience of having to visit the dentist's or orthodontist's office for checkups. Instead, the dentists and orthodontists who use the SmileDirectClub teledentistry platform are able to monitor progress remotely, saving time and money for customers throughout North America.
"Across Canada, our customers will have access to dentists and orthodontists who are licensed in the province where they live," said Jeffrey Sulitzer, DMD, chief clinical officer at SmileDirectClub. "The treatment is doctor-prescribed and doctor-directed. Every customer's case is overseen and monitored by a doctor through our teledentistry model. We are making orthodontic solutions more affordable and convenient than ever before."
SmileDirectClub offers two ways to pay: a one-time payment of $2,350 CAD or the SmilePay™ program with $300 CAD down and convenient monthly payments of $99 CAD over 24 months. No credit check is required.
CannTrust Receives Health Canada Approval for Phase 2 Expansion
Reading Time:
2
minutes
CannTrust Holdings Inc. ("CannTrust" or the "Company") (TSX: TRST) (NYSE: CTST) is pleased to announce that its cultivation and processing permit under Health Canada Cannabis Regulations was amended to include the final 20% of its Phase 2 expansion. The entire 450,000 sq. ft. of its perpetual harvest greenhouse in Pelham, Ontario, is now fully licensed.
"We have always been confident that our processes meet and exceed regulatory standards, and we now have further validation of this from our regulators," said Peter Aceto, Chief Executive Officer. "With this approval, CannTrust is set to meet its plan to reach 50,000kg of annualized capacity at the perpetual harvest greenhouse and continue providing award-winning products in a cost-effective manner."
CannTrust's expected production ramp is as follows:
The last 20% of the Phase 2 expansion is expected to be operating at full capacity by the end of Q2 2019.
Pending Health Canada approval, the Company anticipates planting on its previously announced outdoor land acquisition of 81 acres in Q2 2019 and expects to realize a yield of approximately 1,000kg per acre in 2019. Total 2019 production from this harvest is expected to be approximately 75,000kg.
With additional land under letter of intent anticipated to be secured in the near term, the Company's outdoor cultivation operation is expected to total 100,000kg to 200,000kg of production in the second half of 2020. Production from outdoor cultivation will primarily be used for extraction purposes for products that we anticipate will be permitted based on proposed regulations for additional cannabis products, which include edibles and inhaled extract products.
The Company's Phase 3 expansion of its perpetual harvest greenhouse is expected to add a further 50,000kg of capacity beginning in the second half of 2020. Phase 3 includes productivity and automation enhancements over Phases 1 and 2. Production from the Phase 3 expansion is also subject to Health Canada approval.
CannTrust's combined cultivation operations are expected to reach a total annualized capacity of 200,000kg to 300,000kg in the second half of 2020.
SOURCE CannTrust Holdings Inc.
SpaceChain opens operation in the United Kingdom to explore opportunities in Europe's commercial space ecosystem
Reading Time:
2
minutes
Singapore-based SpaceChain has expanded its operations to the United Kingdom to leverage Europe's advanced space technologies and to drive economic development through SpaceChain's satellite infrastructure and blockchain technology.
SpaceChain UK Limited will be based in Harwell, Oxfordshire at the Satellite Applications Catapult (SAC), an independent innovation and technology company created by Innovate UK.
To kick off its new business venture, SpaceChain collaborated with SAC to host a workshop that explored the benefits of blockchain technologies and its applications for the commercial space industry. Attended by more than 60 professionals from all over the UK, the workshop introduced the potential of a community-based space platform.
"Last year, I travelled to the UK about six to seven times. During those visits, I met a lot of potential partners from various UK-based space companies and learned more about the ecosystem there. From tracking satellites to building new rockets, the UK has played a vital role in the development of the space industry and we see more opportunities on the horizon," said Zee Zheng, Chief Executive Officer and co-founder of SpaceChain.
SpaceChain has already partnered with several UK-based companies, including: Open Cosmos, a microsatellite platform designed to manage the process of bringing satellite services to businesses; NanoAvionics, a nanosatellite mission integrator that delivers new generation satellite buses and propulsion systems; and Alba Orbital, a pioneer in the development of PocketQube satellites.
Heading the new UK office as Director is SpaceChain's Chief Commercial Officer Nick Trudgen. A native of the UK, Trudgen speaks fluent Mandarin and specializes in UK-China trade and investment, with a focus on space, satellite, and telecommunications.
"We are very excited to explore the UK space ecosystem and bring the next generation of institutional grade blockchain services to existing and future satellite infrastructure. We have also received positive feedback from the entities we have met and we're looking forward to working more closely with our partners in the UK," said Trudgen.
SOURCE SpaceChain
One Network Galvanizes the Multi-Enterprise Ecosystem with ML & AI Enhancements to Latest Version of its Real Time Value Network
Reading Time:
3
minutes
One Network Enterprises, a global provider of secure, multi-party business networks that enable autonomous supply chain management, today announced the availability of the latest version of its Real Time Value Network™ (RTVN). Version 22 continues to enhance the customer-driven, agile, and responsive business network that enables companies to onboard once and be connected to a rich ecosystem of trading partners so they can effectively manage, optimize and automate multi-party processes.
Underpinning the new functionality in 22.0 is NEO, the Company's proprietary machine learning (ML) and intelligent agent technology that makes and executes decisions and supports autonomous supply chain management. NEO identifies patterns, trends, and anomalies and extracts insights to inform execution decisions and make recommendations. NEO monitors millions of outcomes of decisions across the network and uses ML to continually improve decision-making abilities and results. It also enhances the current Control Tower services and includes key performance enhancements that is designed to support high volume, high transactional networks such as Telematics/GPS and IoT applications.
"Using real-time, critical supply chain data, One Network's platform continues to help companies improve their operational efficiencies by providing valuable insight and network-informed recommendations that drive positive business results," said Greg Brady, CEO of One Network Enterprises. "The combination of the consumer-driven multi-party network, our autonomous supply chain technology and customizable network agents, plus our depth of supply chain expertise, helps customers gain greater business value and a stronger competitive advantage in a matter of months not years."
Additional platform enhancements include:
NEO is enhanced with new simulation skills and a new stream processing framework to support high volume Internet of Things (IoT) data streams.
Dispute Management enables the creation, and management of disputes for any and all parts of a shipment.
Blockchain Support improved functionality orchestrates permissions across, and writes transactions to, multiple blockchain networks. Blockchain-enabled transaction throughput has been boosted to in excess of 100 transactions per second and now supports Hyperledger Fabric (in addition to existing support for Ethereum).
High-Fidelity, What-If Scenarios available to customers through NEO's micro-simulation skill. This enables end-users to perform complex network-altering, what-if scenarios to study the effect of the proposed change even before they are implemented.
Stream Processing Framework handles high-volume data sources and events such as those from GPS and IoT sensors.
Time Bounded Role Assignment allows organizations to grant temporary permissions and assign roles to users for delimited time periods.
The new version significantly enhances the Supply Chain core as well as other industry cores. These industry cores provide rich and nuanced functionality for specific industries, including Aerospace and Defense, Automotive and Manufacturing, Consumer Goods, High Tech, Humanitarian and Pharmaceuticals. They do this by providing industry-specific data models, terminology, functionality and workflows.
Supply Chain Core Enhancements 
NEO enhancement also improves the central Supply Chain core bringing improved performance to autonomous skills including, forecasting, replenishment, supply allocation, inventory planning, and multi-tier material planning. Other supply chain core enhancements include:
Item Catalog /GS1 with enhanced admin and standard user functionality, allows Admin users to manage schema definitions and associate schemas with product hierarchies; allows Standard users view and update attribute values on new the Item Attributes tab.
Streamlined Partner Onboarding with self-service onboarding that simplifies the onboarding process. Now customers can quickly search for, and establish partnerships with, organizations already in ONE. They can also easily invite organizations to join ONE if they have not already joined. Customers have complete visibility to invitations and their statuses.
Task Orders are a set of instructions with optionally associated transactions which can be assigned to specific users.
Rule-Driven Document Holds that trigger document holds when users do not upload required Documents within a preconfigured time.  
Many other functions have been added, improved and redesigned, including Logistics, Sales & Operations Planning, Order Management, Warehouse Management, Optimized Execution, and Manufacturing.
SOURCE One Network