Smile Direct Club Brings Its Revolutionary Teeth Alignment Therapy to Canada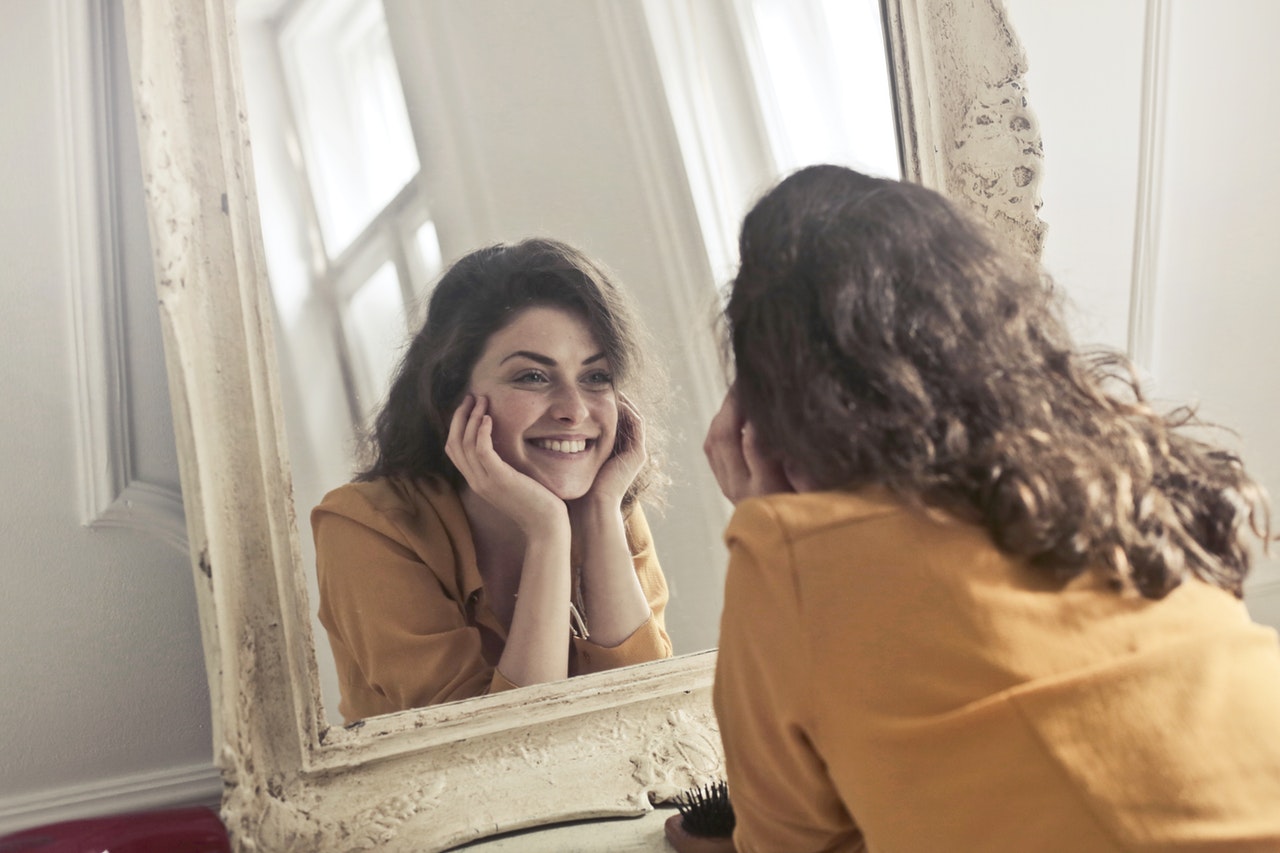 Reading Time:
2
minutes
SmileDirectClub, the pioneer of at-home, doctor-directed invisible aligner therapy, announced today that it is bringing to Canada its teledentistry platform, which empowers consumers to straighten their teeth for 60% less than the price of other teeth straightening options. Canadian customers can now begin their journey to a better smile by visiting the SmileDirectClub website (SmileDirectClub.ca) or by visiting one of the brand's new SmileShops, which opened today in Vancouver and Toronto. SmileDirectClub will open additional SmileShops in Calgary, Ottawa, and Edmonton in the upcoming months.
SmileDirectClub has democratized orthodontics in the United States by providing its service in over 80% of counties that didn't previously have access to orthodontic care. In Canada, 6 of the 10 Canadian provinces have access to less than one orthodontist per 10,000 square km (3,861 square miles), an area of land the size of Jamaica. SmileDirectClub is working to close that gap through its teledentistry model by bringing a new, affordable option for orthodontic care to Canada.
"We believe the whole world deserves a smile they love, and we're eager to expand our mission of increasing access to care by launching in Canada," said Alex Fenkell, co-founder of SmileDirectClub. "More than 300,000 customers in the US have used SmileDirectClub to become more confident with their improved smile, and we want to bring that newfound confidence to Canadians."
Founded four years ago, SmileDirectClub is revolutionizing the process for getting a straighter smile. Today, the company is valued at $3.2 billion US, up from $275 million US just two years ago, and employs more than 3,000 people. SmileDirectClub continues to grow by reaching new customers searching for affordable access to a straighter and more confident smile.
To begin the SmileDirectClub journey to a better smile, customers have the option to visit a SmileShop in their area to have digital photos captured of their smile, or they can request an impression kit from an affiliated, duly licensed dentist or orthodontist. The treating dentist or orthodontist will then create a 3D custom treatment plan and prescribe custom-made, invisible aligners, which are shipped directly to the customer.
Customers are directed to follow the simple instructions for wearing their aligners during the course of their treatment without the inconvenience of having to visit the dentist's or orthodontist's office for checkups. Instead, the dentists and orthodontists who use the SmileDirectClub teledentistry platform are able to monitor progress remotely, saving time and money for customers throughout North America.
"Across Canada, our customers will have access to dentists and orthodontists who are licensed in the province where they live," said Jeffrey Sulitzer, DMD, chief clinical officer at SmileDirectClub. "The treatment is doctor-prescribed and doctor-directed. Every customer's case is overseen and monitored by a doctor through our teledentistry model. We are making orthodontic solutions more affordable and convenient than ever before."
SmileDirectClub offers two ways to pay: a one-time payment of $2,350 CAD or the SmilePay™ program with $300 CAD down and convenient monthly payments of $99 CAD over 24 months. No credit check is required.
AgraFlora Organics Wholly Owned Subsidiary AAA Heidelberg Inc. to Acquire High Quality Cannabis Strains
Reading Time:
2
minutes
AgraFlora Organics International Inc. (formerly PUF Ventures Inc.) (the "Company") (CSE: AGRA) (Frankfurt: PU31) (OTCPK: PUFXF), a growth oriented and diversified international cannabis company, is pleased to announce its wholly owned subsidiary, AAA Heidelberg Inc. is preparing to acquire a high-quality strain of cannabis to begin cultivation at its 8,800 square foot facility in London, Ontario.
"After receiving our license in October, we have been working to prepare the facility in London and identify the premiere stain for our first crop of high-quality boutique cannabis," said Chris Hornung, President of AAA Heidelberg Inc. "AAA is a boutique, small-batch, craft grower and our strategy is to produce high-quality cannabis with unique genetics demanding a premium price. Our team is in place, the facility is ready to go, and we are in the process of finalizing a distinct strain of high-quality cannabis. We are very excited to be procuring the seedlings to begin our first crop and look forward to a very productive year in 2019."
"With AAA Heidelberg and Propagation Services Canada both preparing for their first cannabis crops, AgraFlora will begin generating significant revenues in 2019," said Derek Ivany, President and CEO of AgraFlora Organics International Inc. "Our business in Canada is taking shape and we will soon have more than 250,000 square feet of growing area under cannabis production. We can now move our focus to the international markets where we have made considerable progress in Europe. We are also focusing on improving our extensive genetic library by adding unique cannabis genetics from Latin America. I have been in Colombia for a number of weeks sourcing exotic cannabis genetics/strains and will have more to announce in the near future."
AAA Heidelberg owns an 8,800 square foot indoor growing facility in London, Ontario. The facility has the most up-to-date growing and security technologies available and meets the highest level of pharmaceutical standards. It features a state-of-the-art HVAC system, a Surna Water Chilled Climate Control system and a security system that meets or exceeds all requirements demanded by Health Canada. These systems are backbone of the facility's automated control for the complete operations of the growing process.
This announcement follows the Health Canada grant of a cultivation license to AAA Heidelberg on October 15, 2018 and the acquisition of the remaining interest in AAA Heidelberg by AgraFlora on December 15, 2018.
In Delta, BC AgraFlora continues to work with its joint venture partners to convert an existing 2,200,000 square foot tomato greenhouse complex to cannabis production. The first phase of the retrofit is on schedule to complete 250,000 sq. ft. of flowering area by the summer of 2019. Propagation Services Canada intends on completing the total of 1,700,000 sq. ft. of flowering area by the end of 2019 and the final phase of the greenhouse retrofit is planned to include an additional 450,000 sq. ft. of flowering area scheduled for completion in the summer of 2020.
On January 7, 2019 the Company announced that management had initiated discussions regarding supply agreements and product development partnerships with several European Union based pharma companies. The discussions have advanced on both fronts and the management team will be travelling to Europe in early February to finalize potential agreements.
SafeCharge Opens an Office in Shenzhen, Extending Support to its Customers in Asia and Speeding up Development in China
Reading Time:
2
minutes
SafeCharge (AIM: SCH), the partner of choice for businesses who demand more from payments technology, today announced the opening of its new office in China less than four years after launching in the country. The new office is based in Shenzhen's PingAn International Finance Center, a 115-storey supertall skyscraper in the Futian business district. This latest expansion marks SafeCharge's growing footprint across the APAC region, where it already has offices in Singapore and Hong Kong with an overall team of nearly 20 people.
"Considering the increasing business with Chinese merchants and the closer relationships with Chinese payments giants Alipay, Tencent and Unionpay, establishing local customer support is a natural next step as we provide the highest quality of service to our partners," explains Yoav Chernitz, China Business Development Director at SafeCharge. "Demand more is SafeCharge's motto: we deepen our presence in China in order to deliver more to our customers, to interact more with them and to align our product development more with Chinese customers' unique requirements."
"A strong presence in China is key to support both Chinese clients aiming to expand their business internationally and for non-Chinese companies looking for effective channels to deal with Chinese customers," adds Willy Kwa, Regional Director APAC at SafeCharge. "All customers want the same, no matter where they are located: they want to be supported closely, especially when they are entering unknown markets."
Thanks to its comprehensive business relationships with Alipay, Tencent and Union Pay, SafeCharge aims at developing further support for Western clients accepting payments from Chinese customers and marketing their product and services to local customers.
"China is taking a leading role in the global economy, specifically in the field of e-commerce and payments innovation," says David Avgi, CEO at SafeCharge. "Besides providing local support to new Chinese international players, we have expanded our footprint in China to learn and develop strong partnerships as we believe Chinese companies will play a very important role in the future of fintech innovation."
Community Brands Supports Florida Technology and Innovation at Synapse Summit
Reading Time:
2
minutes
Chief Executive Officer JP Guilbault joins other tech leaders to judge startup pitch competition
Community Brands, the leading provider of cloud-based software for associations, nonprofits, schools and faith-based organizations, will highlight its economic development and community involvement initiatives by participating in this week's Synapse Summit. Organized by Synapse Florida, a non-profit 501(c)(3) organization founded to accelerate innovation in the state of Florida, the event showcases entrepreneurship and innovation happening throughout the region.
This year's Synapse Summit brings together software and research companies, startups, investors, government employees and members of the business community to explore how technology and innovation create new opportunities. The event prominently features several new applications of technologies like artificial intelligence, virtual reality, machine learning, Internet of Things (IoT), blockchain, and robotics. Roughly 5,000 attendees will explore how they can address industry-specific problems and enhance urban experiences using these technologies.
During the conference, Community Brands President and CEO Jean-Paul (JP) Guilbault will serve as a judge in the all-new Synapse Innovation Pitch Madness contest. Combining emerging technologies with various science, technology, engineering, and math (STEM) approaches, some of the most promising entrepreneurs in Florida will share new business ideas and compete for awareness and funding of their plans. Of nearly 100 companies who applied to participate in the tournament, eight were selected. A globally recognized leader, philanthropist, and tech visionary, Guilbault joins other leaders who will assess each pitch in front of a live audience.
"Throughout the next decade, technology will improve the lives of individuals and change the way society thinks about being productive or even being human," shared Guilbault. "As entrepreneurs, technologists and leaders, we at Community Brands are focused on how technology can shape experiences and drive social good in our communities. We are thrilled to participate in this year's program."
Entrepreneurship is core to Community Brands. Formed in 2017 through a series of portfolio acquisitions, the company enjoys a history of being both young and well-established. Guilbault has led the organization through a period of transformative growth that has produced a rapid expansion of new products, customers, and employees. A leader in business management, customer engagement, and commerce and payment solutions, Community Brands now has more than 100,000 clients being served in nearly 40 countries by 2,400 employees. The company's entrepreneurial leadership is fueling continuous innovation and growth across the enterprise.
Synapse Summit takes place January 23-24, 2019 in Tampa, Fla., a geographic area that has seen a significant increase in technology-driven entrepreneurship in recent years – and that also serves as the Community Brands headquarters. The event organizers are utilizing Expo Logic by Community Brands, a solution for event registration, onsite badging with face recognition, attendee tracking, and lead retrieval. Representatives from the company will be speaking about the company's technology and community involvement in booth #158.
Learn more about Community Brands and its Association Solutions, Nonprofit Solutions, K-12 Solutions, and Faith-based Solutions.