aving The Runway: UTC Aerospace Systems And Lufthansa Technik Sign Component Service Agreement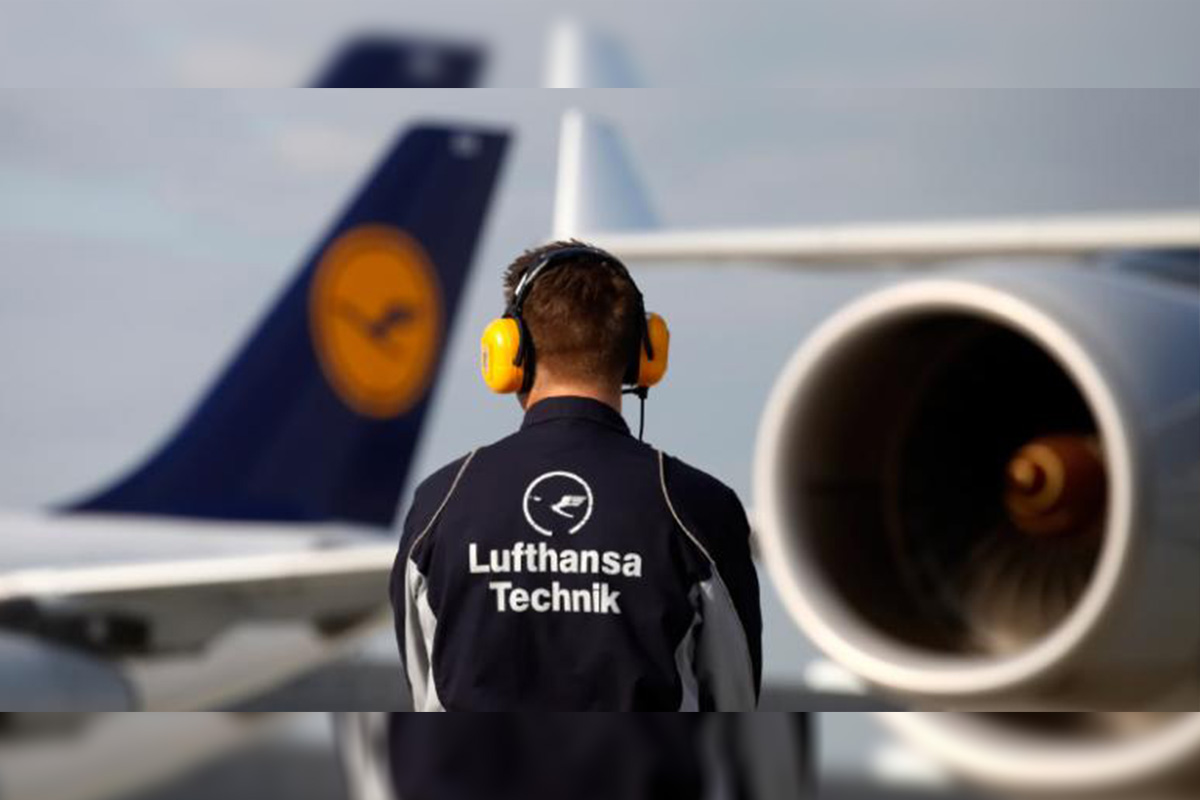 Reading Time:
2
minutes
– UTC Aerospace Systems and Lufthansa Technik have signed a life of program component service agreement for maintenance of Geared Turbofan (GTF) engine accessories integrated and supplied by UTC Aerospace Systems for the A320neo
UTC Aerospace Systems, a unit of United Technologies Corp. (NYSE: UTX), and Lufthansa Technik AG today announced a life of program component service agreement for the maintenance and support of accessories for the Pratt & Whitney PW1100G engine for the A320neo.
Under this agreement, Lufthansa Technik will develop repair capabilities for certain UTC Aerospace Systems' GTF engine accessories. UTC Aerospace Systems will provide GTF engine accessory parts and certain repair services to Lufthansa Technik. By cooperating in repair development and sharing maintenance practices, both companies will be able to offer improved aftermarket services aimed at reduced operating costs.
"We are very pleased to expand our relationship with Lufthansa Technik," said Tim White, President, Electric, and Environmental & Engine Systems, UTC Aerospace Systems. "This is a great opportunity for two companies to leverage each other's knowledge, expertise and technology and work together to develop improved solutions that enhance the overall customer experience."
"We are excited to continue our relationship with UTC Aerospace Systems," said Dr. Johannes Bussmann, Chairman of the Executive Board of Lufthansa Technik. "Our customers will benefit greatly as we combine Lufthansa Technik's maintenance, repair and overhaul capabilities with the design knowledge of UTC Aerospace Systems. Just like with the classic engine option, Lufthansa Technik will soon be able to repair A320neo line replaceable units in-house, including the engines."
Lufthansa Technik and UTC Aerospace Systems have enjoyed a long standing, collaborative relationship including On-Site Support (OSS) for better access to inventory and to support repairs. Recently, the organizations entered into a Designated Overhaul Facility (DOF) agreement for the Boeing 787 to provide support for capability buildup.
First Production 2020 Toyota GR Supra Goes for $2.1 Million at Barrett-Jackson Scottsdale Auction
Reading Time:
3
minutes
Proceeds Benefit American Heart Association and the Bob Woodruff Foundation
The first production 2020 Toyota GR Supra to roll off the assembly line, "Global #1," was auctioned for charity this evening for $2.1 Million at the 48th Annual Barrett-Jackson Auction at WestWorld of Scottsdale. All proceeds of the fifth-generation GR Supra, which made its world debut on January 14, 2019, during the 2019 North American International Auto Show in Detroit, went to support the American Heart Association(AHA) and the Bob Woodruff Foundation (BWF).
"We did the first production 2020 GR Supra justice tonight at Barrett-Jackson," said Bob Carter, executive vice president of sales, Toyota Motor North America. "When Toyota launches a vehicle of this caliber, you only get one chance to do it right – and this auction was the perfect setting. After 20 years, this marks the return of a legend. Sportscar enthusiasts have been dreaming to slide behind the wheel of an all-new Supra – and we're happy to be a part of turning that dream into a reality."
A build unlike any other in the world, "Global #1" is the only VIN that will end in 20201 – with "2020" representing the year the Supra was reintroduced to the world and "1" marking it as the first vehicle to roll off the production line. The exterior is factory-finished with a matte gray exterior, red mirror caps and matte black wheels. Inside, the Supra is just as unique, with a red interior and carbon-fiber inserts representing the first of the launch edition for the U.S. market.
"It was an honor to have Bob Carter and the rest of the Toyota team join us on the block for the historic sale of the first production 2020 Toyota Supra," said Craig Jackson, chairman and CEO of Barrett-Jackson. "The incredible excitement of the Supra rolling across the block was felt by everyone in the arena. This was a moment that was 20 years in the making. More importantly, we're thrilled to have joined with Toyota in their efforts to raise funds in the fight against heart disease and stroke, as well as support our nation's military veterans."
The sale of the Supra supports the American Heart Association (AHA), the nation's oldest and largest voluntary organization dedicated to fighting heart disease and stroke, and the Bob Woodruff Foundation (BWF), which finds, funds and shape programs benefitting post-9/11 impacted veterans and their families.
"Toyota knows acceleration, so it's no surprise their generous support is helping accelerate science to end heart disease and stroke, the world's No. 1 and No. 2 killers worldwide," said American Heart Association CEO Nancy Brown. "The American Heart Association is honored to partner with Toyota to create healthier communities and empower people to be in the driver's seat of their health."
Auction proceeds also support BWF's programs for veterans, service members and their families BWF, founded in 2006 after reporter Bob Woodruff was hit by a roadside bomb while covering the war in Iraq, has led an enduring call to action for people to stand up for heroes and meet the emerging and long-term needs of today's veterans.
"As our nation's veterans return home, the Bob Woodruff Foundation helps ensure that those who are impacted by their service are supported by best-in-class programs addressing their current and long-term needs," said Anne Marie Dougherty, CEO of the Bob Woodruff Foundation. "Our mission is made possible by the enduring commitment and generosity of our partners at Toyota, and we're grateful to be part of their vision for a better tomorrow."
The winning bidder also received a full VIP race track experience that includes a fully customized professional racing suit, two VIP passes and hot passes to TOYOTA OWNERS 400 – Richmond Raceway and a chance to drive the pace car and do hot laps with Michael Waltrip.
Collins Aerospace goes supersonic with win on new X-59 QueSST demonstrator aircraft
Reading Time:
2
minutes
In line with its vision to redefine aerospace, Collins Aerospace has been selected by Lockheed Martin to provide avionics for the new X-59 Quiet Supersonic Technology (QueSST) aircraft. The X-59 is being developed by Lockheed Martin for NASA to collect data that could make supersonic commercial travel over land possible through low sonic boom technology. Collins Aerospace is a business unit of United Technologies Corp. (NYSE: UTX).
Collins will provide developmental engineering support to tailor its Pro Line Fusion avionics to the specific requirements of the X-59. By jointly developing software applications side-by-side, Lockheed Martin will receive an optimized solution which will also include Collins' award-winning touchscreen primary flight displays with tailored multi-function windows, head-up display (HUD) symbology, synthetic vision, ARC-210 communication radios, and a suite of navigation and surveillance equipment. Lockheed Martin will house a System Integration Lab for the Pro Line Fusion avionics at its facility in Palmdale, California.
In addition, Collins will provide a dual multi-spectral enhanced vision system (EVS-3600). In order to achieve supersonic speeds with a low sonic boom signature, the X-59 must have a long and slender shape. This shape also makes a forward-looking window impractical. The EVS-3600 will enable pilots to land in nearly all conditions using advanced visual sensors leveraging long wave, infrared technology.
"Our industry-leading avionics, combined with one of the most advanced EVS cameras in the market, will add to the safety and efficiency of this forward-leaning aircraft," said Dave Schreck, vice president and general manager for Military Avionics and Helicopters at Collins Aerospace. "We look forward to working with Lockheed Martin and NASA to play an integral role in making quiet supersonic travel over land possible for passengers."
The X-59, which is expected to take its first flight in 2021, is designed to create a sound about as loud as a car door closing, instead of a sonic boom. It will be used to collect data on the acceptability of the quiet sonic boom generated by the aircraft, helping NASA establish an acceptable commercial supersonic noise standard to overturn current regulations banning supersonic travel over land.
US Army Cuts Through the Fog with Technica AI Solution Agreement
Reading Time:
2
minutes
State-of-the-art Solution that Leverages Distributed Processing and AI Will Enable Rapid, Decisive Action in Denied Environments
Technica Corporation, a leader in high-end systems engineering and operations and maintenance for mission-critical networks and applications, announced it has entered into a cooperative agreement with the U.S. Army Research Laboratory in support of the Distributed Processing in Heterogeneous Tactical Environment. This three-year $1.04m agreement involves the research and development of a fog computing platform with artificial intelligence that integrates and distills disparate smart edge device data into a common platform.
Due to the increasing demands and the deployment of IoT, ARL's Fog Computing construct has risen in priority for the Army. Uniquely tailored for the Department of Defense and building on Fog Computing architecture requirements, SmartFog, Technica's fog computing platform, will collect, correlate and analyze data in limited power and bandwidth environments to provide increased situational awareness for war fighters in contested and denied environments. SmartFog utilizes distributed processing and machine learning tools to create and maintain actionable intelligence.
"We are excited to work with the Army to turn this innovative artificial intelligence concept into reality," said Miguel Collado, Chief Executive Officer for Technica. "AI and the use of machine learning is a critical step for the Army in battlefield operations and this program will provide the warfighter with the knowledge superiority it needs to fight and win."
The ARL's Computational and Information Sciences Directorate (CISD) is responsible for the project and works closely with academic and industry partners to conduct basic and applied research resulting in technologies that support state-of-the-art capabilities in the distribution and/or assimilation of digitized battlespace information.
"Managing the massive amounts of data from the internet of things (IoT) sensors and devices on the battlefield and making sense of that information can be time-consuming," said Doug Sickler, Vice President of Business Development for Technica. "SmartFog will help commanders cut through the noise on the battlefield to make more informed decisions regardless of environmental challenges."
Ultimately, the solution will also facilitate the development of future applications that include AI aids to support the integration of the Internet of Battlefield Things (IoBT).