aving The Runway: UTC Aerospace Systems And Lufthansa Technik Sign Component Service Agreement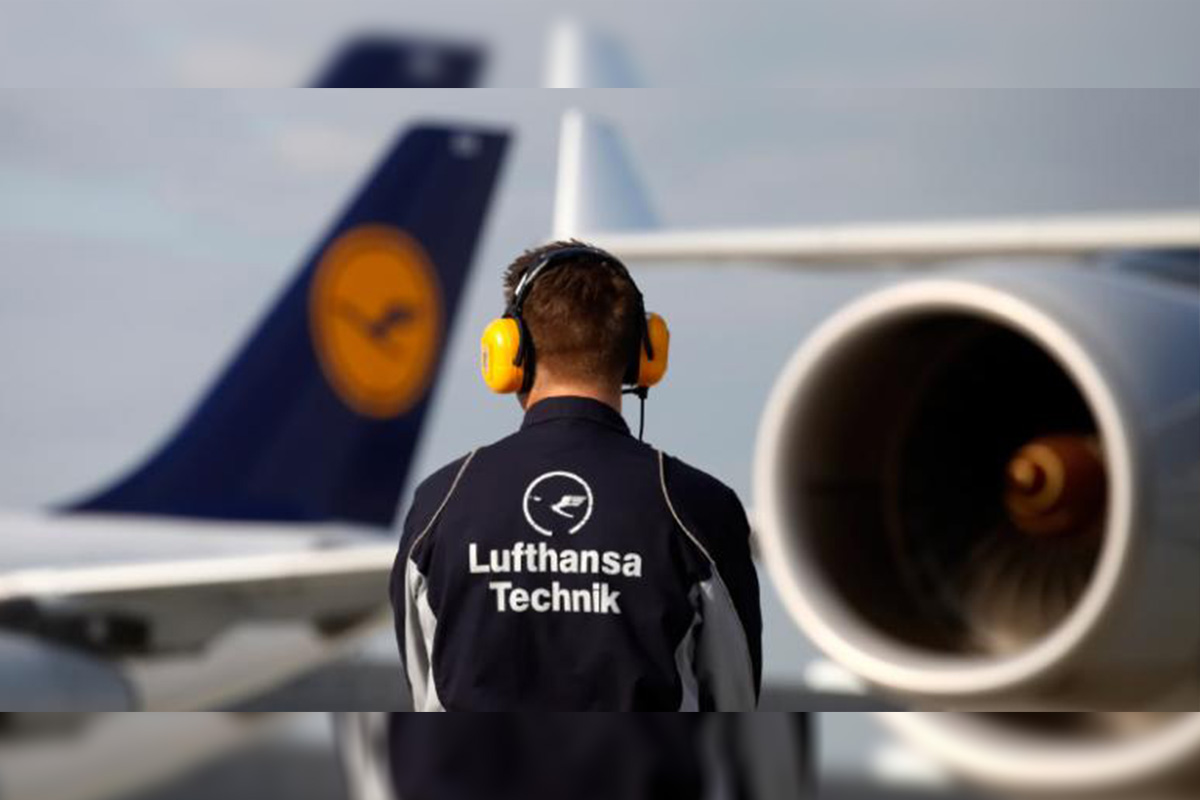 Reading Time:
2
minutes
– UTC Aerospace Systems and Lufthansa Technik have signed a life of program component service agreement for maintenance of Geared Turbofan (GTF) engine accessories integrated and supplied by UTC Aerospace Systems for the A320neo
UTC Aerospace Systems, a unit of United Technologies Corp. (NYSE: UTX), and Lufthansa Technik AG today announced a life of program component service agreement for the maintenance and support of accessories for the Pratt & Whitney PW1100G engine for the A320neo.
Under this agreement, Lufthansa Technik will develop repair capabilities for certain UTC Aerospace Systems' GTF engine accessories. UTC Aerospace Systems will provide GTF engine accessory parts and certain repair services to Lufthansa Technik. By cooperating in repair development and sharing maintenance practices, both companies will be able to offer improved aftermarket services aimed at reduced operating costs.
"We are very pleased to expand our relationship with Lufthansa Technik," said Tim White, President, Electric, and Environmental & Engine Systems, UTC Aerospace Systems. "This is a great opportunity for two companies to leverage each other's knowledge, expertise and technology and work together to develop improved solutions that enhance the overall customer experience."
"We are excited to continue our relationship with UTC Aerospace Systems," said Dr. Johannes Bussmann, Chairman of the Executive Board of Lufthansa Technik. "Our customers will benefit greatly as we combine Lufthansa Technik's maintenance, repair and overhaul capabilities with the design knowledge of UTC Aerospace Systems. Just like with the classic engine option, Lufthansa Technik will soon be able to repair A320neo line replaceable units in-house, including the engines."
Lufthansa Technik and UTC Aerospace Systems have enjoyed a long standing, collaborative relationship including On-Site Support (OSS) for better access to inventory and to support repairs. Recently, the organizations entered into a Designated Overhaul Facility (DOF) agreement for the Boeing 787 to provide support for capability buildup.
Cambridge Pixel Supplies RadarWatch Coastal Surveillance Software and Trackers to Maris for use at UK Military Firing Ranges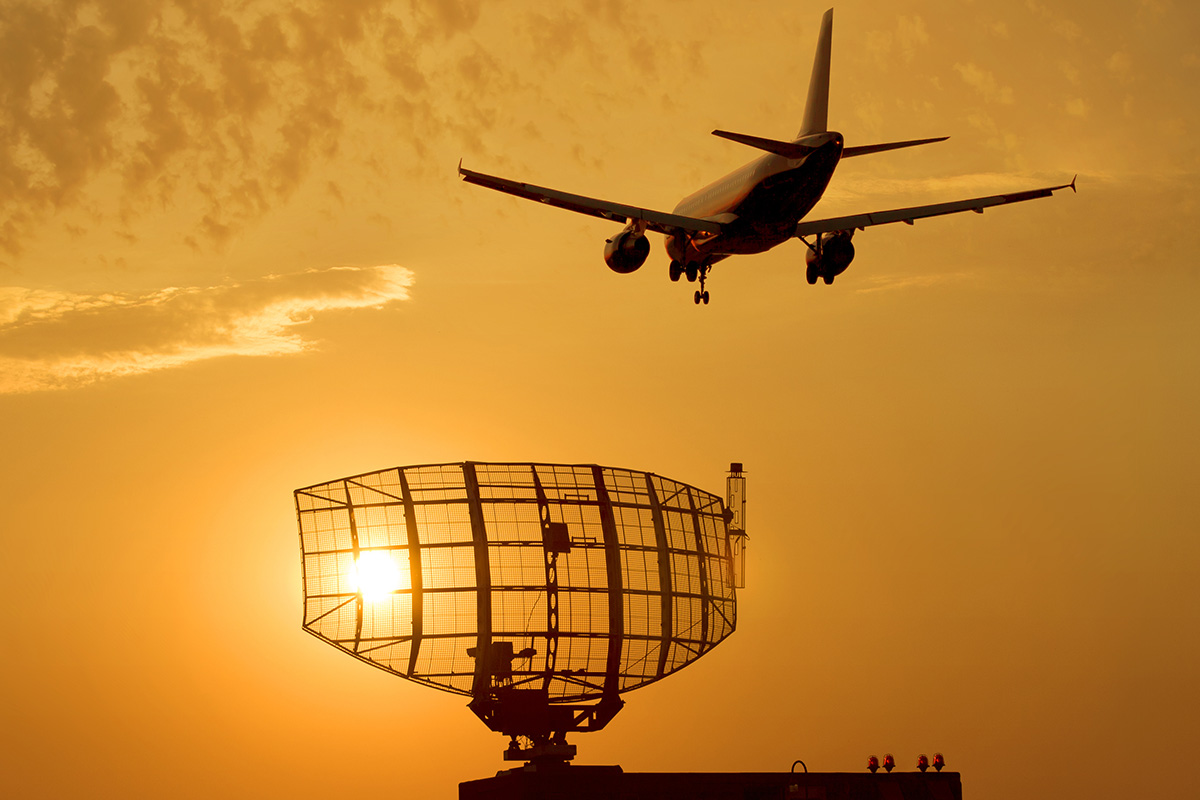 Reading Time:
3
minutes
New RadarWatch display application and tracking software improves safety at ranges byprovidingan integrated radar video and AIS track display, as well as advanced alarm capability for targets entering user-defined danger zones
Cambridge Pixel, a developer of radar display, tracking and recording sub-systems, has supplied its RadarWatch coastal surveillance software and advanced target trackers to Maritime Information Systems Ltd (Maris) as part of an upgrade to safety systems at UK military firing ranges.
Cambridge Pixel's surveillance and target tracking software has already been installed and is operational on the south coast of England at the first of the firing ranges, where operators are benefiting from an enhanced situational display.
Cambridge Pixel's new RadarWatch display application and tracking software has helped improve safety at the firing range by providing an integrated radar video and AIS (ship transponder) track display, as well as advanced alarm capability for targets entering user-defined danger zones.
Nic Baldwin, technical manager, Maris, said: "Cambridge Pixel's new RadarWatch display software and its range of flexible software modules has allowed us to design and build a complete system upgrade for our customer using commercial sensors."
"Cambridge Pixel's software has provided us with a cost-effective way of upgrading a legacy system to utilise more modern technologies, such as the solid-state Halo 6 pulse compression radars from Simrad. We have also added an AIS transponder into the surveillance system and the RadarWatch software is able to fuse the AIS tracks and present the data as a graphical overlay on top of the radar video and map layers. This fused display enables faster, clearer and better-informed decisions for the operator."
RadarWatch is designed for integrators developing coastal surveillance, small port & harbour security applications and features comprehensive alarm logic allowing alarms to be configured based on areas, target activity, or target behaviour. This alarm logic includes the ability to compare all current targets to user-defined regions and to identify targets impinging on them. Exceptions may be made within a "safe list", allowing identified targets to enter alarm zones without raising an alert.
David Johnson, CEO, Cambridge Pixel, said, "We are delighted to have secured our first contract win for our RadarWatch display software since its launch in the summer. Our aim with this product is to provide the integrator, in this case Maris, with a modern, multi-screen, multi-window display solution that fuses information from radar sensors, transponders and cameras to present a consolidated view of maritime information."
RadarWatch can display tiled maps, S57/S63 electronic charts, video from up to 2 radars and 16 cameras, within multiple windows and across multiple screens. It is compatible with a wide range of radar scanners, including those from Kelvin Hughes, Simrad, Terma and Furuno, and provides a common software architecture that can be scaled to single or multi-sensor installations.
Cambridge Pixel's SPx tracker is a key part of the Maris firing range solution. The tracking module is fully parameterised, highly configurable and supports multi-hypothesis and multi-model tracking to improve tracking efficiency and reduce nuisance alarms. It provides its data onto the network and may also be controlled remotely via a network socket, making it ideal for use in distributed systems. RadarWatch provides a common software architecture that can be scaled to single or multi-sensor installations.
The RadarWatch software accepts open data formats such as ASTERIX and NMEA-0183 and works with Cambridge Pixel's own software modules too, such as SPx Fusion, SPx Camera Manager and SPx Radar Data Recorder. Augmented vision is also implemented within RadarWatch to fuse primary radar tracks with data from ship (AIS) and, where appropriate, aircraft (ADS-B and IFF) transponders and then display this as an overlay to camera video.
Cambridge Pixel's radar technology is used in naval, air traffic control, vessel traffic, commercial shipping, security, surveillance and airborne radar applications. Its systems have been implemented in mission-critical applications with companies such as BAE Systems, Frontier Electronic Systems, Blighter Surveillance Systems, Exelis, Hanwha Systems, Kelvin Hughes, Lockheed Martin, Navtech Radar, Raytheon, Saab Sensis, Royal Thai Air Force, Sofresud and Tellumat.
For more information about RadarWatch or other products from Cambridge Pixel, please visit enquiries.
Media photo:
http://www.cambridgepixel.com/news
Data sheet:
Hyundai Motor Partners with Unmanned Aerial Vehicle Startup 'Top Flight' to Take Future Mobility to New Heights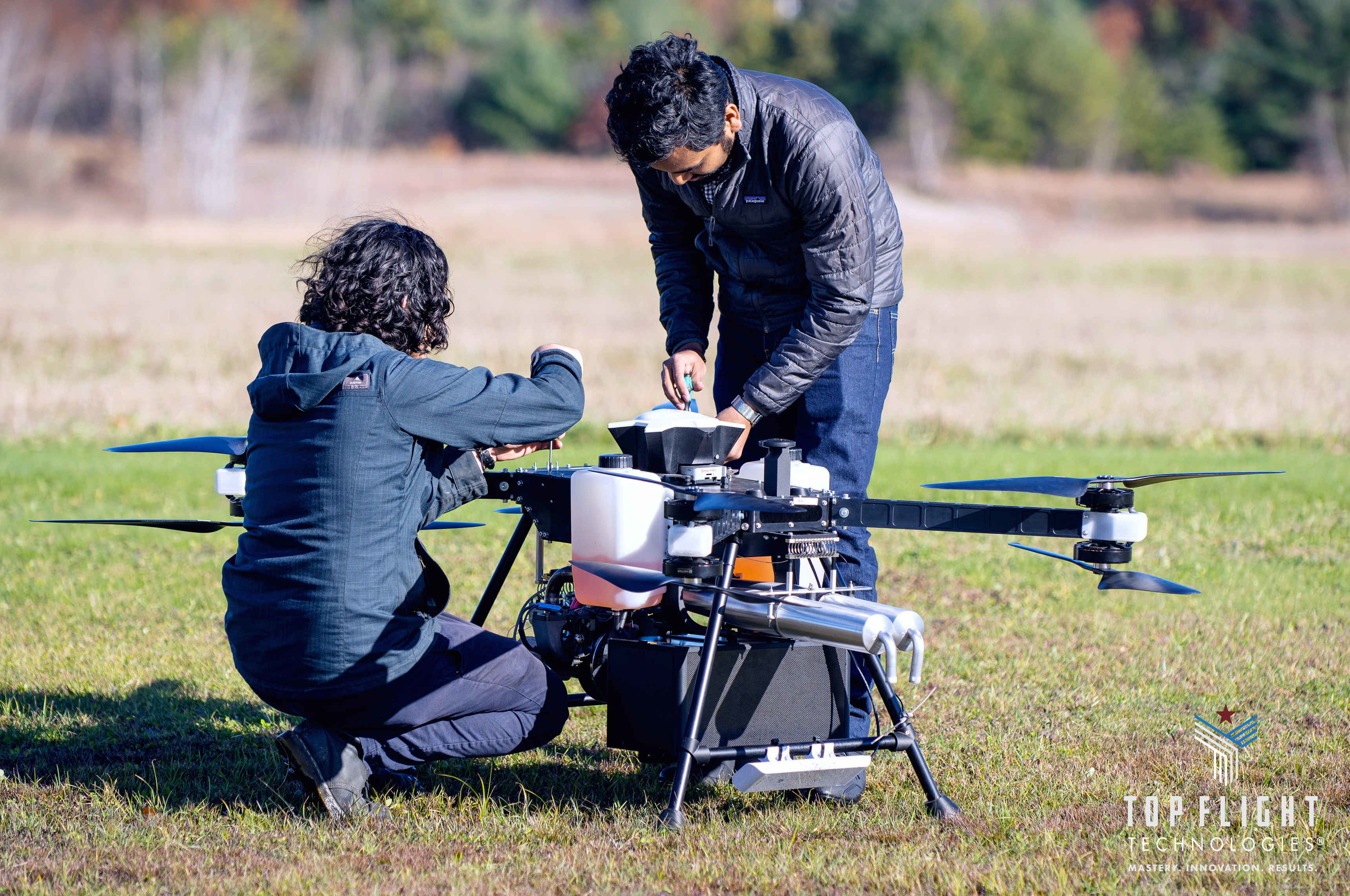 Reading Time:
2
minutes
– Hyundai teams up with Boston-based startup to accelerate commercial application and deployment of UAVs across various sectors and markets
– Partnership to cultivate new business opportunities around UAVs including cargo transport, inspection services, and surveillance missions
– Top Flight's patented hybrid-electric power system allows for extended flight times and heavier payloads for commercial use
Hyundai Motor Company ("Hyundai") today announced a strategic partnership with Top Flight Technologies, Inc. ("Top Flight"), a leading startup in hybrid-electric unmanned aerial vehicle (UAV) technologies, as part of its broader effort to cement leadership in future mobility solutions.
Hyundai will team up with the Boston-based startup to explore ways to accelerate the commercial application and deployment of UAVs across various sectors and markets. Joint efforts will extend to cultivating new business opportunities around UAVs, leveraging Top Flight's patented hybrid-electric power system. Potential areas for business development include cargo transport, inspection services and surveillance missions for industrial sites.
Top Flight's proprietary hybrid-electric power system is instrumental in developing optimized solutions for UAV-centered business models, as it allows for extended flight times and heavier payloads for commercial use. Drones powered by the Top Flight™ Micro Generator Hybrid Power System can stay airborne for up to two hours, while carrying a load of four kilograms. The American startup also offers an array of scalable UAV solutions, most notably '3D Real-time Simulation Environment & Fleet Management System' which provides agile product development tools and the 'Remote Location Operation Console' that enables simultaneous operation of multiple UAV units.
Hyundai also seeks to enhance its existing operations with the application of drone products and technologies ― particularly high-definition (HD) mapping and operations and management (O&M) services.
"In addition to solving the challenges of longer-duration flight for quadcopters, Top Flight is developing the technologies needed to enable new solutions in aerial logistics and mapping which could be useful in Hyundai's future business," said John Suh, Vice President of Hyundai CRADLE at Hyundai Motor Company. "Hyundai Motor continues to invest in companies that develop disruptive technologies that are in-line with Hyundai's current and future strategic thinking."
"Hyundai Motor Company's investment in Top Flight confirms its commitment to autonomous vehicles and mobility solutions, whether on the road or in the air," commented Dr. Long Phan, CEO, Top Flight Technologies. "We fully believe that Hyundai's world-class assembly and automation capabilities will help spur the production and deployment of aerospace-grade UAVs, more efficiently than ever."
Hyundai's partnership with Top Flight is another example of the company's continuous efforts to advance its 'Open Innovation' strategy, which aims to drive innovation that will enhance the company's foothold in the future mobility market. From technologies such as autonomous driving and artificial intelligence, to ride-sharing and things in-between, Hyundai Motor is building a network of industry leaders that will contribute to enhancing people's lives through the development of innovative mobility services.
Founded in 2014, Top Flight Technologies specializes in hybrid-electric power systems and fully autonomous technologies for UAVs. The company boasts a long list of world-renowned partners across aerospace, transportation, agriculture, and many other industries.
The global UAV (commonly referred to as 'drones') market, is growing at a fast pace, expected to garner $22.1 billion by 2026.
SIMBA Chain Wins U.S. Dept. of Defense Contract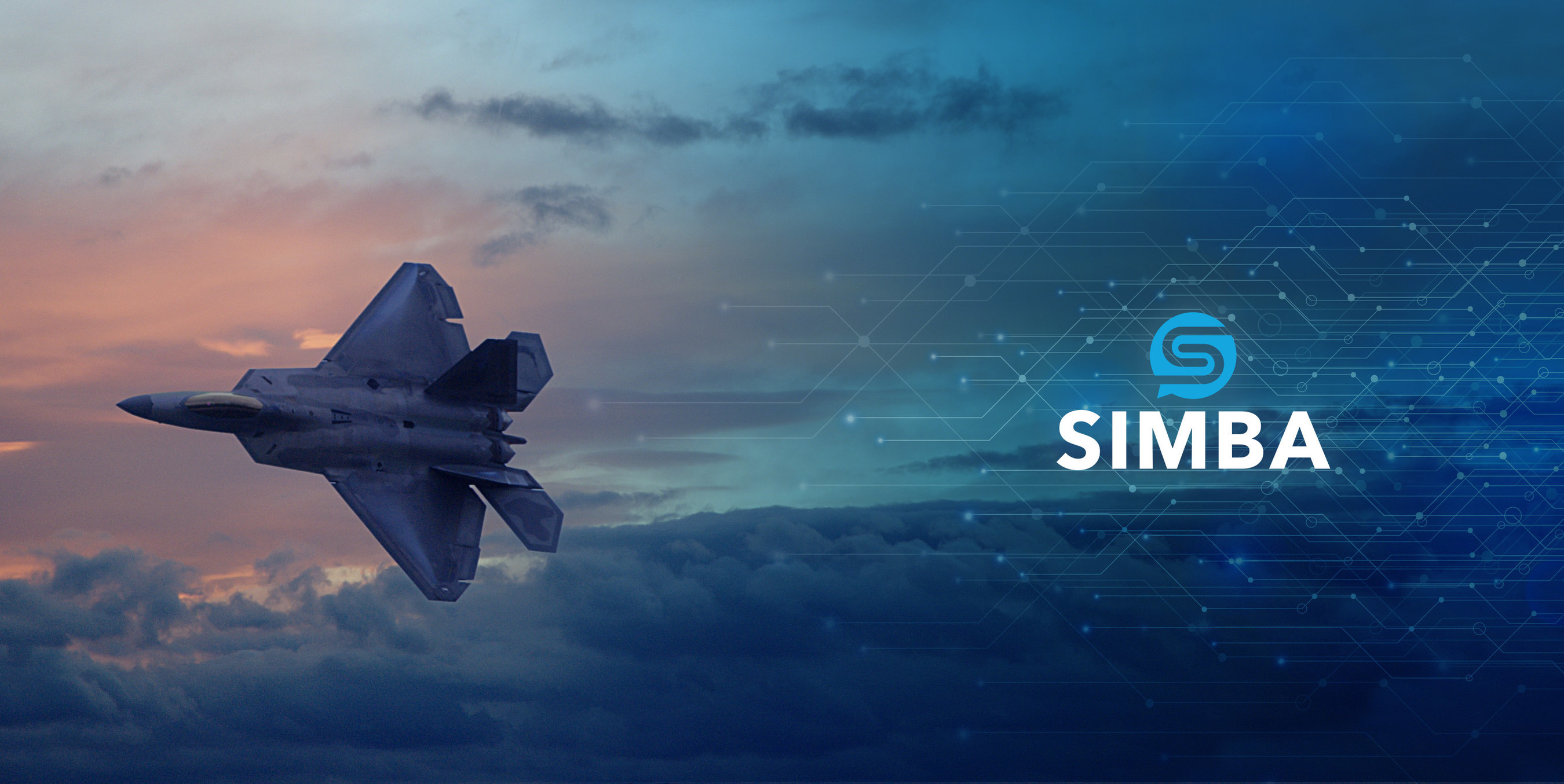 Reading Time:
1
minute
U.S. Air Force will use Blockchain platform to shore up logistics, supply chain capabilities
SIMBA Chain, a cloud-based Blockchain-as-a-service (BaaS) platform formed from a Defense Advanced Research Projects Agency (DARPA) grant in 2017 originally developed by ITAMCO and the University of Notre Dame, has been awarded a government contract that will see the U.S. Air Force leverage its platform as it explores how Blockchain technology can improve its logistics and supply chain capabilities.
The Air Force has a highly complex logistics and supply chain network which moves millions of parts around the world and needs to function dependably and without interruption. This complexity and need for ongoing, documentable precision is an ideal use case for Blockchain.
The Air Force will be using SIMBA Chain to securely scale its additive manufacturing supply chain, following a call put out earlier this year by the Department of Defense through the Small Business Innovation Research (SBIR) program, seeking technologies with commercial applications that can help the service branch streamline its supply chain and logistics and stay ahead of the technological curve.
"We're moving what was once a broad, strategic concept to reality," said Brenchley Boden, Senior Engineer at Air Force Research Laboratory. "Digital Thread is game-changing, and we're leading the charge."
Blockchain technology can securely connect the Industrial Internet of Things, providing a permanent digital ledger and consensus network that democratizes how business and manufacturing are done. This has implications for global industries spanning government to manufacturing to healthcare.
"We're excited to be the first implementers of Blockchain across the entire Digital Thread, not only securing it but applying a non-repudiable and immutable ledger," said SIMBA Chain CEO and Founder Joel Neidig.