Inari Introduces the World's First Seed Foundry™ and Strategic Expansion to the US Midwest at Purdue Research Park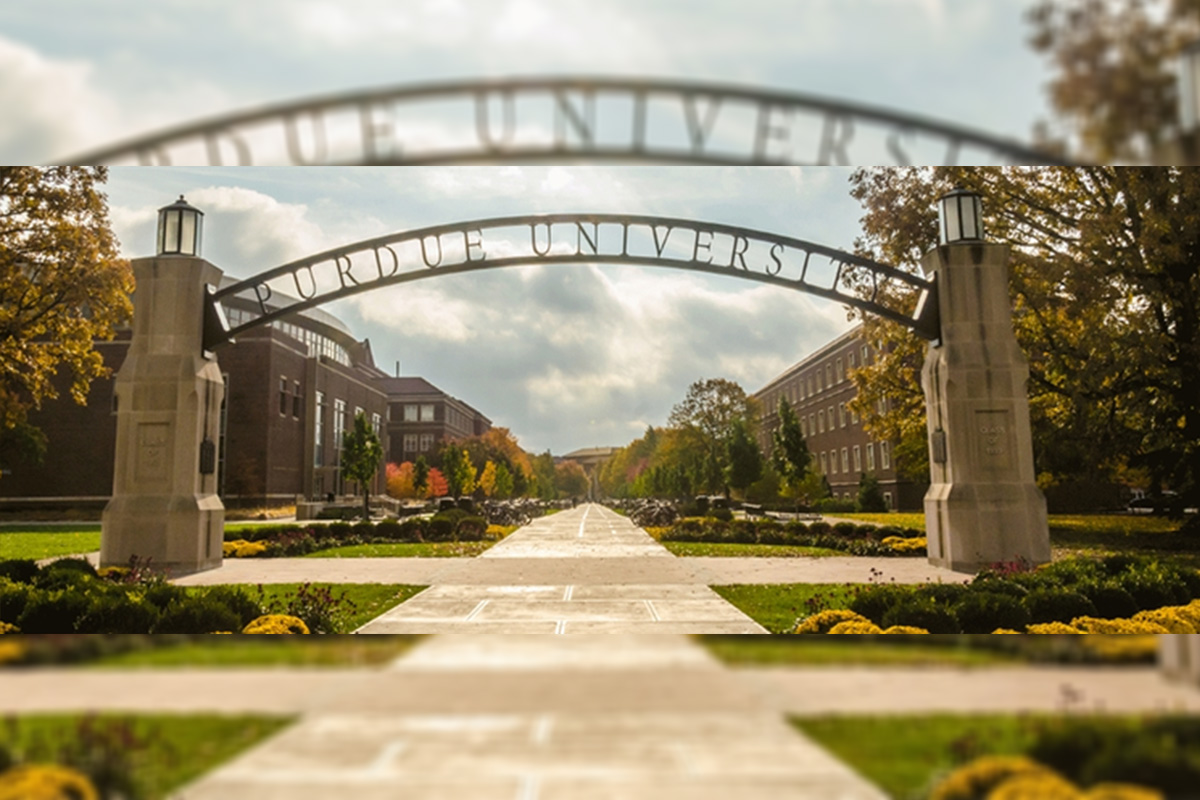 Reading Time:
2
minutes
– The Seed Foundry will fundamentally challenge the seed industry with a shorter, lower-cost and more precise product development cycle
– Complementing Inari's Cambridge base, the strategic expansion to Purdue will further enhance Inari's product development and innovation
Inari, a Flagship Pioneering company, today introduces the world's first Seed Foundry as part of the company's mission to reintroduce genetic diversity, revolutionize the seed industry and create a winning food system. Purdue University'sResearch Park incubation complex, in West Lafayette, Indiana, will be the next strategic location for Inari, fueling its product development and innovation in order to restore the naturally rich building blocks of agriculture.
Inari is disrupting an industry to fundamentally challenge the current system, revolutionize plant breeding and create value for all. The Seed Foundry leverages the natural genetic diversity in plants, equipping crops to be more resilient to climate change and respectful to the environment — all while significantly lowering product development costs and accelerating the timeline for introduction of new varieties.
"We are looking forward to tapping into the community and research prowess of Purdue. Establishing a base in Indiana will not only allow us to ramp up our product development efforts, but it puts this activity in close proximity to seed companies, which we view as the best partners to reintroduce genetic diversity in agriculture," said Inari CEO Ponsi Trivisvavet.
"We are excited to see a Boston-area startup that undertook a national search to find the best place to break new ground in agribusiness decided being near Purdue was the ideal location. With joint goals to advance agriculture and provide sustainable food products for people around the world, Inari and Purdue are a natural fit," Purdue University President Mitch Daniels said. "Purdue and Inari can change crop development for the better, making it more diverse and help address the world's nutrition and health challenges for decades to come."
Inari's total 26,000 square feet at Purdue Research Park will consist of an office space, lab and greenhouse. Growing the Inari team, currently at 65 people, the team based out of Research Park will add another 30 people by 2020 and consist primarily of scientists and product development teams.
To learn more about Inari and our Seed Foundry, visit Inari.com.
Disruptive Ag Tech Company Hires New CTO
Reading Time:
2
minutes
HerdX Inc. new Chief Technology Officer, Austin Adams comes to the Texas Hill Country from the California Coast.
HerdX is pleased to announce that Austin Adams made the move to Boerne, Texas from the San Francisco Bay Area to become HerdX's Chief Technology Officer.
Adams is well qualified to accelerate the HerdX agricultural technology solution into the global market, holding over a decade of experience in leading innovative software teams. At his previous employer Adams took multiple greenfield projects from initial scoping, to research and development, to proof of concept, and ultimately to market leading products. Adams is an early adopter, leader, and contributor to the Kubernetes open source platform. He has used Kubernetes to create automation systems to help drive over a billion dollars of product sales.
Adams will be leading the HerdX technology team in implementing the HerdX solution by partnering with restaurant chains and established grocers in the coming year. Adams states, "I am most excited about bringing together blockchain and high security IoT to provide provenance mapping for the consumer. I am coming back to my roots working in the ag tech industry and am grateful to help lead this innovative team." Adams is already adding product innovations that will expand the company's offerings into more global markets. His skill set is also helping accelerate the implementation and commercialization of HerdX's blockchain system.
"I was looking for a top tier technology officer that could help our company's product offering grow rapidly in the U.S. and scale us faster overseas," says Ron Hicks, President and CEO of HerdX. With food traceability and tracking as a high priority for HerdX, Ron sees Austin as the ideal next step in the company's growth coming in at just the right time.
HerdX Inc. is an early stage agricultural technology company that develops products for farmers designed to reduce operational costs, improve animal health and well-being, and enable the delivery of traceable meat products to consumers. HerdX provides blockchain secure transparency for the consumer by connecting them back to the farmer through QR codes on packaging for grocers and menus for restaurants.
RE Botanicals Achieves USDA Organic Hemp CBD Milestone
Reading Time:
2
minutes
First National Hemp CBD Brand Certified Organic by the USDA for US Grown Hemp
Boulder-based RE Botanicals®, the pure organic apothecary brand, proudly announces they have received their organic certification by the USDA (United States Department of Agriculture) National Organic Program for US grown hemp. The USDA protects consumer options by allowing brands to obtain the USDA organic logo which ensures their products are grown without the use of synthetic fertilizers, pesticides or herbicides which contaminate our waterways and accelerate climate change.
RE Botanicals is committed to shifting today's chemical agricultural practices to more organic and regenerative farming methods. While not well-known due to hemp's "wild west" culture, hemp removes nutrients such as nitrogen from soils. RE Botanicals' organic hemp is farmed using crop rotations such as clover or alfalfa which improves soil health and fertility. Whereas the vast majority of today's hemp farming utilizes synthetic chemical fertilizers made from fracked natural gas and are a leading cause of climate change and ocean die off in the gulf of New Mexico. Hemp CBD shoppers can literally vote with their dollars for the type of future they want for their children and families.
"At RE Botanicals, we believe that healthy soil creates healthy plants, healthy people and a healthy climate," said John W. Roulac, Founder and Chief Hemp Officer of RE Botanicals. "Hundreds of CBD brands, including some of the largest have falsely and illegally claimed their products are certified organic. Customers can and should request that the brands display their organic certifications on their website. Our team is honored to bring forth the highest quality and trusted USDA certified organic hemp CBD products to our family, friends and consumers."
The evolving legacy of RE Botanicals begins with their Classic, Peppermint and pet line of organic hemp flower extracts packaged in amber brown glass bottles crafted with hemp and certified organic MCT Coconut Oil. RE Botanicals prides themselves with the company's promise to provide consumers and their pets with trusted hemp supplements.
RE Botanicals is shaking up the hemp CBD sector, projected to reach $1.9 billion by 2022, as reported by the Hemp Business Journal. The wellness brand is meeting the growing demand of American shoppers looking for certified-organic products that are better for people and the planet. RE Botanicals will exhibit at Expo West from March 5-9, 2019in the organics section at booth #1731. The new USDA organic logo will appear on RE Botanicals packaging starting March 1st and consumers can continue to purchase the RE Botanicals product range on www.rebotanicals.com.
SIAP joins Rezatec on UK Space Agency COMPASS project to improve crop yields for Mexican farmers through the provision of new data
Reading Time:
3
minutes
SIAP, the Secretariat of Agriculture, Livestock, Rural Development, Fisheries and Food – part of the Mexican Ministry of Agriculture (SAGARPA) – has signed a declaration of intent with the UK Space Agency to provide historic, statistical and satellite data to support Rezatec's development of a crop yield optimisation tool for Mexican farmers and other supply chain stakeholders.
The Mexican COMPASS project is funded by the UK Space Agency under its International Partnership Programme (IPP) – a five-year, £152M initiative which is using the UK space sector's research and innovation strengths to deliver a sustainable economic or societal benefit to developing economies around the world. The project is designed to utilise sophisticated geospatial data and Artificial Intelligence to help smallholder farmers growing sugar cane and wheat in Mexico to improve their crop yields.
The inclusion of SIAP in the project will enable the provision of new and valuable information relating to wheat and sugarcane background studies in Mexico, historical data, surveys, statistical information and access to future satellite data, all of which will help improve the project outputs for the farmers.
As part of IPP, Rezatec unveiled the latest version of its free mobile app, 'COMPASS V1.6', at the Global Agri Food Tech Forum in Puebla, Mexico in October 2018. The event, the largest of its kind in South America, was attended by 40,000 agricultural stakeholders – ranging from smallholder farmers to senior figures within the global agricultural supply-chain, as well as the Mexican President, Enrique Peña Niento.
The app, developed by Rezatec, will provide decision-support tools to help growers, including smallholders, improve their technical, environmental and financial performance, delivered via a smartphone interface so that it is accessible even in areas with no internet connectivity. The technology developed by the project will use Earth observation satellite data, along with field data captured by farmers, to help identify factors causing the yield gap between crop potential and actual field performance.
SIAP stated that they are delighted to be collaborating with Rezatec and the UK Space Agency on the COMPASS project to improve agricultural outcomes for Mexican farmers and other stakeholders in the supply chain.
Chris Castelli, Director of Programmes of the UK Space Agency said, "Collaboration is at the core of our International Partnership Programme. By working together, we are providing the tools necessary to stabilise workers' incomes and support the economic development of their communities".
Dr Andrew Carrel, Chief Technology Officer at Rezatec commented, "The inclusion of the SIAP in the project is going to be instrumental in the increasing value that we can provide the farmers to help optimise their crop yields and in turn create a positive impact on economic livelihoods".
Version 1.6 of the app offers new functionality for wheat farmers advising them of the optimum sowing period and an irrigation schedule for a maximising yield. Following the launch, additional farmers have now signed up to the project with the help of AOASS, Mexico's largest wheat farmers association, which has shown huge interest in supporting the farming community in using the application for the upcoming wheat season during December 2018.
The next stage of the project is to collaborate with other stakeholders in the supply chain, including crop insurers, wheat processors and irrigation bodies. For more information visit: https://www.rezatec.com/resources/projects/mexican-compass/.
ENDS
Editor's notes
About Rezatec
Rezatec applies data science to satellite imagery and geospatial data to deliver sophisticated, cloud-based analytics to customers owning and operating high value, distributed land-based assets. Rezatec data services enable improved margins, enhanced competitive advantage and optimised asset management for its customers. Rezatec customers cover the globe and are leaders in their respective industries in the water, agriculture, infrastructure and forestry sectors. For more information about Rezatec visit www.rezatec.com.
About SIAP (the Secretariat of Agriculture, Livestock, Rural Development, Fisheries and Food of the United Mexican States)
The Agroalimentary and Fisheries Information Service, a decentralized administrative body of the SAGARPA, is responsible for generating statistics and geographic information on agri-food matters, promoting the concurrence and coordination of the other dependencies and entities of the Federal Public Administration, of the State Governments, Municipalities and of Mexico City, for the implementation of the National Information System for Sustainable Rural Development.