Yardi to Highlight Artificial Intelligence at NMHC OPTECH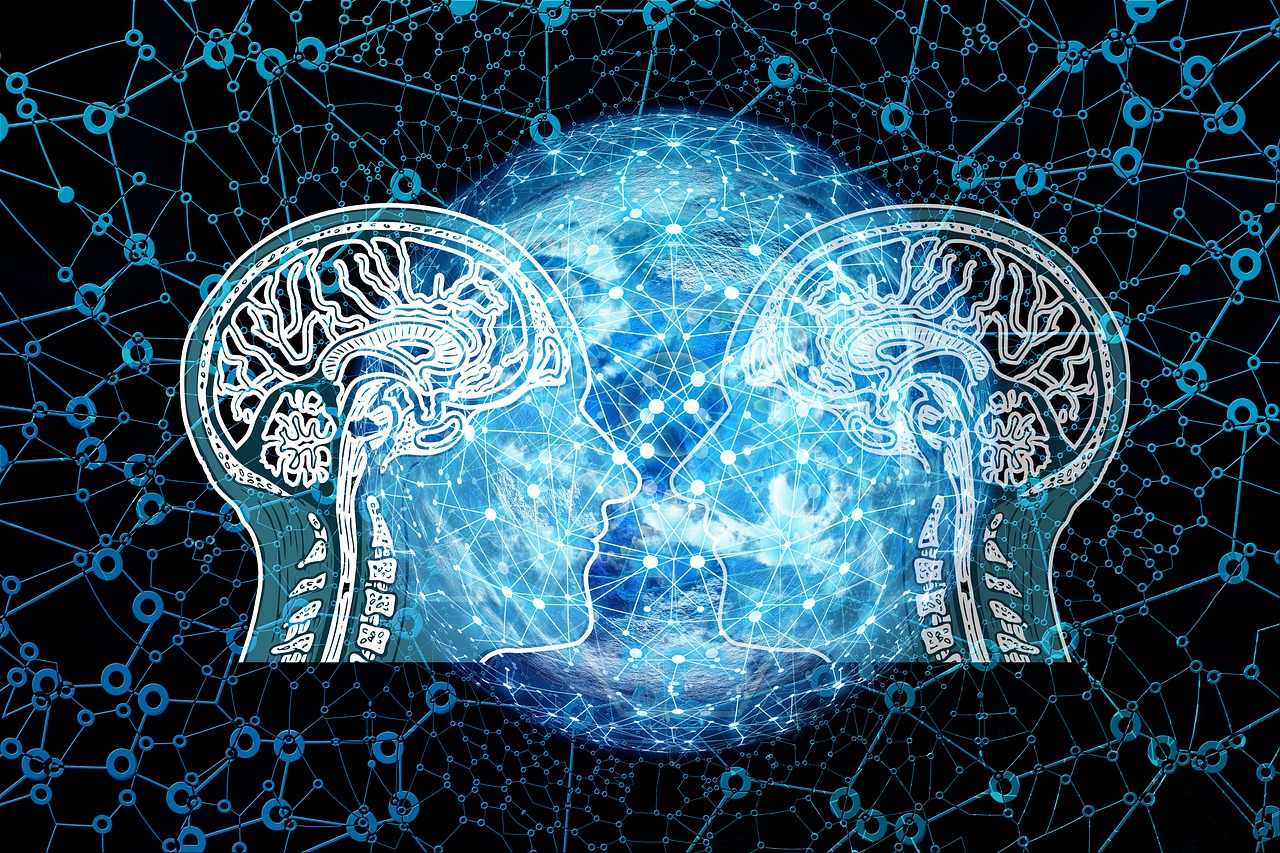 Reading Time:
1
minute
Real estate industry experts gather to get technical with insights and strategies
Yardi returns to the National Multifamily Housing Council (NMHC) OPTECH Conference & Exposition from November 14–16 in Orlando, Fla.
The 2018 edition of OPTECH will offer more than 40 sessions on emerging trends for property operations, marketing, technology, sustainability and telecommunications. The event is known for delivering insights on critical topics, with silo-breaking panels and inspirational discussions featuring the industry's brightest minds.
On Thursday, November 15 at 1:30 p.m., Tim Reardon, chief operating officer at Bridge Property Management, a Yardi client, will moderate "Machine Learning and the Future of Multifamily Business Intelligence." Joining Reardon are multifamily professionals and fellow Yardi clients Darren Wesemann, EVP and chief innovation officer at Berkadia, and Diana Norbury, SVP of multifamily operations at Pillar Properties, along with Michael Gaeta, director of programming at Yardi.
The panel will discuss the impact of artificial intelligence and machine learning on big data technologies and practices in multifamily. Attendees will discover new methods and tech tools that will transform business operations with previously unimaginable insight and access to advanced metrics.
"Yardi is committed to empowering its clients with innovative solutions that enable better business decisions that increase asset value. We are honored and excited to join with industry experts at NMHC OPTECH to talk about what's next for multifamily," said Gaeta.
Follow @Yardi on Twitter for live updates from the panel discussion and OPTECH.
Learn more about Yardi's full business solution for multifamily real estate marketing and management, including Asset Intelligence for elevating your asset performance.
Hays and Manchester City Renew Partnership Until 2023
Reading Time:
3
minutes
Hays, the world's leading recruiting experts in qualified, professional and skilled people, has today announced the renewal of its global partnership with Manchester City Football Club.
Hays became the Official Recruitment Partner of Manchester City in 2013 and renewed the agreement for the first time in 2016. During the past six years, Hays has extended the relationship with City Football Group to become the Official Recruitment Partner of New York City FC in 2015, as well as Manchester City Women in 2017 and most recently with Japanese side, Yokohama F. Marinos.
As an industry leader who works with thousands of job seekers and employers every day, Hays has helped the Club to build a winning team off the pitch, including recruiting roles across City's legal, finance, HR, commercial, marketing and communications teams across their offices in Manchester, London, New York and Singapore.
Throughout its time as Official Recruitment Partner, Hays and Manchester City have explored the parallels between the world of work and elite sport, with both the men's and the women's teams. This collaboration has formed a rich territory for the partnership, with a strong focus on leadership, development, scouting and understanding the ingredients of building a high-performance team.
In January, Hays launched a series of videos as part of its "Match Your Ambition" campaign, with Manchester City players, Kevin De Bruyne, Bernardo Silva, Kyle Walker, Keira Walsh, Nikita Parris and Jen Beattie. The interviews explored the personal attributes and skills required to forge a successful career in top-flight football and were designed to encourage professionals to develop their own career, using inspirational stories and messaging from the Manchester City players.
Hays will work together with City to curate new and exciting digital and social content over the next four years, continuing to integrate and fully utilise the partnerships to reach audiences all over the world. The renewal will be further boosted by the new naming rights which make Hays an Official Tour Sponsor for the Club's overseas tours and provide further access to exciting experiences for Hays' staff across the globe.
Sholto Douglas-Home, Hays Chief Marketing Officer, said:
"We are delighted to be continuing as the Official Recruitment Partner of Manchester City's men's team for a third term and the women's team for a second term. We established our partnership in 2013, based on a mutual ambition to attract skilled, expert professionals to build high performing teams.
"Since then, Hays has played a key role in sourcing valued members of City Football Group's professional staff to help drive the Club's success off the pitch. We have also explored the synergies between the world of work and elite sport, assessing how the dynamics that drive players to succeed can be applied to everyday careers.
"We are also proud to be partnering with other teams in City Football Group, including New York City FC and Yokohama F. Marinos. It is exciting to see how our two organisations have grown together during this time, and we aim to be innovative and ambitious in how we take our partnership to the next level."
Damian Willoughby, City Football Group Senior Vice President of Partnerships, said:
"For a football club to be successful it needs to have the right people in every position – from the players on the pitch to the professional staff who underpin the operation of the club. Throughout our partnership, Hays has been fundamental in helping Manchester City find great people to help our organisation grow and support our teams' achievements.
"Our partnership with Hays continues to strengthen and we are proud that this has grown beyond our men's team to incorporate our women's team, as well as other clubs from the Group. We are delighted to extend our relationship into this next chapter that will see us mark ten years of this exciting partnership."
Watch the partnership highlights and find out how we have collectively achieved success on and off the pitch.
To learn more about Hays, please visit:
To learn more about City Football Group, please visit:
SOURCE: Hays
Hurricane Electric Adds New Points of Presence at LDeX's London and Manchester Data Centres
Reading Time:
2
minutes
Hurricane Electric, the world's largest IPv6 native backbone and LDeX, a leader in mission critical solutions throughout the UK, announced today that Hurricane Electric has established Points of Presence at LDeX's London (LDeX1) and Manchester (LDeX2) data centres. LDeX1 is located at located at Oxgate Centre, Oxgate Ln, London NW2 7JA, UK, and LDeX2 is located at Unit 6, Waterside, Stretford, Manchester M17 1WD, UK. The partnership will enable customers in LDeX's data centres to benefit from Hurricane Electric's connectivity solutions.
Both LDeX1 and 2 are carrier neutral facilities and boast 24x7x365 remote hands, a multi-tiered network and physical security, as well as 99.999% uptime. Additionally, both facilities provide N+N UPS configuration giving A & B rack power as a standard.
"Hurricane Electric is committed to highly competitive, quality IP transit services and is a perfect fit for LDeX's strategy of offering continued adaptability, reliability and a strong array of connectivity options for our clients," said Mark Sedgley, Group Sales Manager at LDeX. "The addition of a Tier1 provider like Hurricane Electric is a great addition to our carrier portfolio, enabling new and existing clients in LDeX Data Centres to benefit from a provider with a strong global presence."
Customers of LDeX as well as other organizations in the area will now have a variety of new connectivity options and access to Hurricane Electric's rich global network through 100GE (100 Gigabit Ethernet), 10GE (10 Gigabit Ethernet) and GigE (1 gigabit Ethernet) ports. Additionally, customers at these two facilities will now be able to exchange IP traffic with Hurricane Electric's vast global network, which offers 20,000 BGP sessions with over 7,300 different networks via 200 major exchange points and thousands of customer and private peering ports.
"Hurricane Electric is delighted to partner with LDeX as we continue to expand our network throughout the globe, ensuring we connect as many people as possible in as many locations as possible," said Mike Leber, President, Hurricane Electric. "We look forward to providing LDeX's customers with access to global network, ensuring reduced latency and greater throughput."
SOURCE LDeX; Hurricane Electric
Pareteum Wins $22 Million Contract with Digital Currency Wi-Fi Provider
Reading Time:
2
minutes
Pareteum Corporation (Nasdaq: TEUM), a rapidly growing global cloud software communications platform company with a mission to connect every person and every(thing)™, today announced a new sales transaction worth in excess of $22 million over 36 months.
The new contract will see the Pareteum solution enabling rapid global expansion for an innovative digital currency-based connectivity solution for consumers.
Pareteum's new customer is building a global blockchain-based Wi-Fi sharing community. Members can mine tokens by sharing their Wi-Fi, whether residential or within commercial locations, and use those tokens for Wi-Fi connectivity at other locations within the network.
Access to Pareteum's global smart Wi-Fi network has been embedded in the mobile app provided by Pareteum's new customer to its users, allowing them to redeem tokens for seamless connectivity at numerous high-demand public locations in the transport, leisure, hospitality, and retail sectors across the world.
End users will also be able to access Pareteum's extensive global in-flight footprint.
Pareteum is unique in being able to offer a single, global Wi-Fi network, delivering immediate scale without the need for customers to negotiate and provision numerous individual network agreements, which can significantly delay time to market.
The customer launched Pareteum-enabled services on April 1st, 2019 as part of a 36-month contract.
Rob Mumby, Chief Revenue Officer for Pareteum, said, "The use of blockchain technology to transform Wi-Fi into a new currency for a global community is a perfect fit with our company vision of communications re-imagined, and we are ecstatic to power rapid global expansion to this new model. Our cloud solution delivers full spectrum communication services from a single source, and we look forward to being a great strategic partner to our new customer."
Pareteum's cloud platform delivers a complete, API-driven solution for Enterprises, Communications Services Providers, and the IoT market through developers and their applications. It combines connectivity, including mobile service management (prepaid and postpaid services) with smart-managed, global Wi-Fi and cellular access, including full operational support, as a service.
Christine Braelow, Pareteum's Vice President, Global Sales, for Enterprise and Brand commented, "Pareteum's global cloud solution offers tremendous flexibility and it is hugely exciting to see the many ways our customers use it to drive value and market disruption. We are delighted to be working with such a dynamic new customer."
SOURCE Pareteum Corporation