Yardi to Highlight Artificial Intelligence at NMHC OPTECH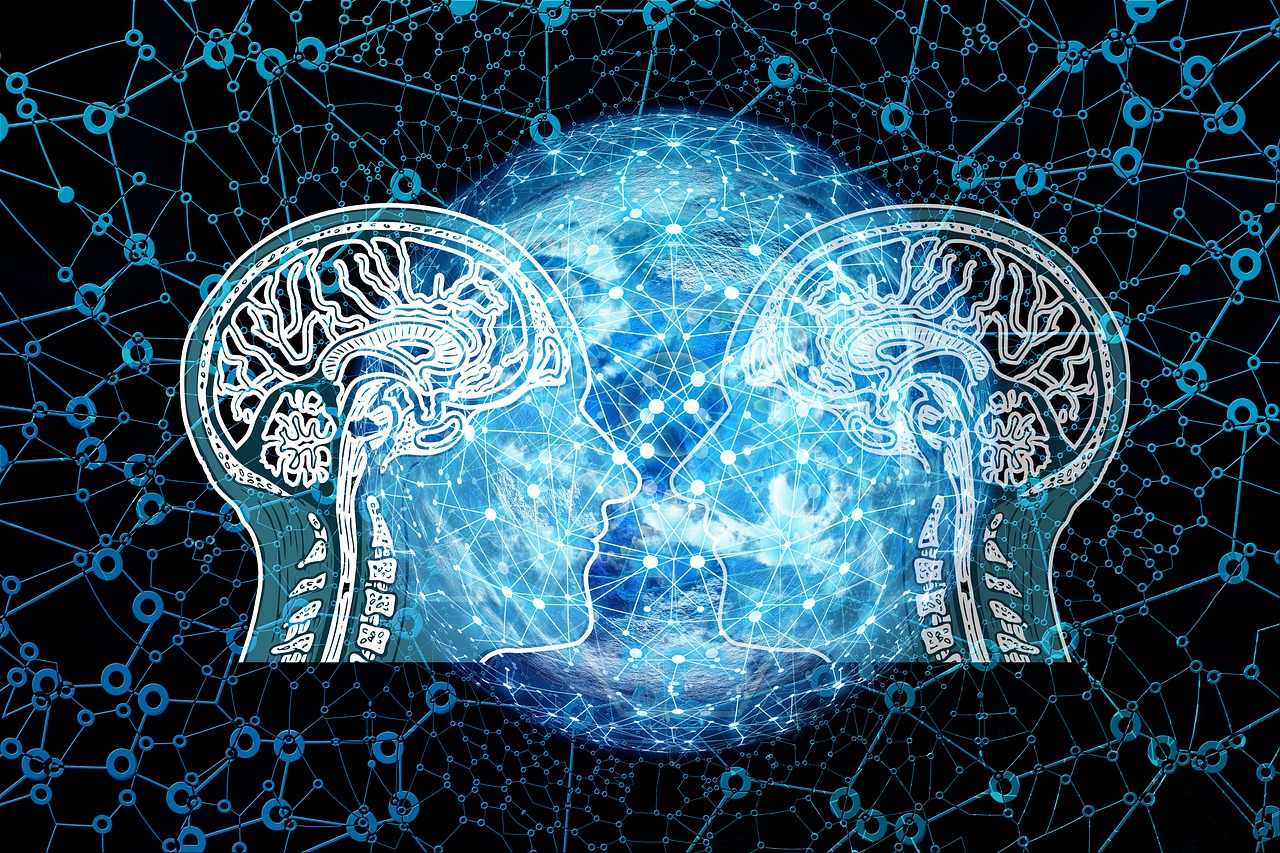 Reading Time:
1
minute
Real estate industry experts gather to get technical with insights and strategies
Yardi returns to the National Multifamily Housing Council (NMHC) OPTECH Conference & Exposition from November 14–16 in Orlando, Fla.
The 2018 edition of OPTECH will offer more than 40 sessions on emerging trends for property operations, marketing, technology, sustainability and telecommunications. The event is known for delivering insights on critical topics, with silo-breaking panels and inspirational discussions featuring the industry's brightest minds.
On Thursday, November 15 at 1:30 p.m., Tim Reardon, chief operating officer at Bridge Property Management, a Yardi client, will moderate "Machine Learning and the Future of Multifamily Business Intelligence." Joining Reardon are multifamily professionals and fellow Yardi clients Darren Wesemann, EVP and chief innovation officer at Berkadia, and Diana Norbury, SVP of multifamily operations at Pillar Properties, along with Michael Gaeta, director of programming at Yardi.
The panel will discuss the impact of artificial intelligence and machine learning on big data technologies and practices in multifamily. Attendees will discover new methods and tech tools that will transform business operations with previously unimaginable insight and access to advanced metrics.
"Yardi is committed to empowering its clients with innovative solutions that enable better business decisions that increase asset value. We are honored and excited to join with industry experts at NMHC OPTECH to talk about what's next for multifamily," said Gaeta.
Follow @Yardi on Twitter for live updates from the panel discussion and OPTECH.
Learn more about Yardi's full business solution for multifamily real estate marketing and management, including Asset Intelligence for elevating your asset performance.
Future Finance Expands Dublin and London Offices
Reading Time:
1
minute
Future Finance, the UK's leading specialists creating products and services for the next generation, has moved into new expanded office spaces in London and Dublin as it continues to grow its employee base.
The new London office, located near key university partners in the prime Covent Garden neighborhood, is 2,761 square feet and can accommodate up to 35 employees. Future Finance continues to grow its footprint in London, with a focus on marketing, partnerships, product management, and compliance.
The new city centre Dublin office can accommodate up to 75 employees. Dublin, Future Finance's headquarters, continues to hire across all parts of the business, with a focus on software engineering and operations.
Future Finance continues to invest in Chicago, where it has expanded its existing office, with a focus on software engineering, analytics, and credit risk.
On the office expansions, Head of People Operations Bébhinn Whelan commented, "This is a really exciting time for Future Finance. Our expanded offices across Dublin, London, and Chicago enable us to add to our excellent existing staff and continue to drive the business forward. We are invested in the wellbeing of our staff and it is important to the company that we provide a comfortable and inspiring work environment."
CEO Olga Dolchenko added, "In a competitive commercial real estate and talent environment, Future Finance is well positioned to continue our growth and expansion plans by making the investments we need to build a successful team and business."
Bridge LT's AI Technology Wins at Hyundai Global Customer Experience Championship
Reading Time:
2
minutes
Bridge LT, in partnership with Hyundai Motor Company, has successfully pioneered AI in the Hyundai Global Customer Experience Championship (CXC);
In three rounds of competition, AI was used extensively to simulate real-life situations to test and evaluate both sales and service dealership staff;
"AI has a promising future in staff development opportunities," says Bridge LT CEO Vlad Shishkaryov.
The Championship, run by Hyundai Motor Company in partnership with Bridge Learning Technologies Ltd, has been hailed a success following the incorporation of AI into the global competition.
Structured to reflect real-life scenarios that sales or service dealership staff would encounter, the competition was attended by 130 representatives from around the world, speaking 20 different languages.
Integration of AI has helped remove any language biases and provided a 'level-playing field' for all participants. It also meant that all participants could compete in their own languages without the need of interpreters.
The technical challenges for the Bridge LT team were significant – it had to develop a digital solution that would be used by both contestants and judges.
The CXC digital solution has done just that, processing 3,250 short videos from the preliminary round and 260 large files from the role plays, along with facilitating automated written tests that enabled judges to provide fair evaluation and feedback.
The technological architecture sitting behind the CXC solution is impressive and includes Azure/Google cloud-based solutions, AI Cognitive services, native iOS and Android apps, all driven and supported by Bridge LT software development teams.
The successful utilization of AI in Learning and Development is just the beginning: "This is an exciting space to be in, and the pace of change is accelerating. We want to see learning becoming more dynamic, immediate and inspiring, and AI enables that. The possibilities in this field are only limited by our imagination," says Vlad Shishkaryov, Bridge LT CEO.
Bridge LT is a boutique consultancy specializing in performance improvement sustained by technological solutions and IT Managed Service Outsourcing.
Bridge LT works with leading Asian-Pacific, European and North American companies creating software products for their businesses by assembling and managing world-class development and engineering teams.
Telenet Selects Infradata and BroadForward to Deliver Location Based Services
Reading Time:
2
minutes
Infradata deploysBroadForward'sLocation Based Services (LBS) solution at Telenet, providing access tolocation information of devices across legacy and next generation mobile networks
Infradata and BroadForward announced today that they have been selected by Telenet to replace the existing legacy LBS system with the BroadForward Location Based Services solution. This allows Telenet, the largest provider of cable broadband services in Belgium who acquired mobile operator BASE in 2016, to expand their ability to provide location information. This is needed for a range of services, including emergency calls for police, firefighting, and ambulance services.
Telenet aims to become the leading converged connected entertainment and business solutions provider in Belgium. Telenet has a track record in delivering disruptive products to the market, specializing in the supply of broadband internet, fixed and mobile telephony services and cable television. Liberty Global, the world's largest international TV and broadband company, has a 56% stake in Telenet.
Infradata is the leading expert and certified reseller of the entire range of BroadForward products, which includes next generation products for routing, interworking, security and number portability. Infradata is selected by Telenet based on their extensive experience in design, implementation and support of BroadForward products.
BroadForward LBS is a software based, multi-protocol solution, designed to manage device location information across legacy and next generation mobile networks. The productized solution includes standardized functions such as GMLC (Gateway Mobile Location Centre), LRF (Location Retrieval Function) and Routing Determination Function (RDF). The solution will later also incorporate the 5G Gateway Mobile Location Centre.
Luk Bruynseels, VP Mobile Technology at Telenet, about selecting Infradata, "Approximately 70 to 80% of all emergency calls are made from a mobile device, and with the network location information we can provide additional information to emergency services so they know where to find people when it matters. As the leading expert in BroadForward products, Infradata successfully replaced the legacy system with BroadForward's state-of-the-art Location Based Services solution that works in a multi-vendor environment and across network types".
Infradata Managing Director Nico van Buitenen added: "Mobility continues to grow at an astonishing rate. Two-thirds of the world's population are already connected by mobile devices and IoT devices will grow to nearly 10 billion devices in just a few years from now. Due to the extensive knowledge and experience Infradata has internally on mobile networks, we are able to provide Telenet with a leading Location Based Services solution that works across legacy, current and future networks."