Body and Mind Inc. Announces the Launch of King Cannabis Brand

Reading Time:
1
minute
Body and Mind Inc. (CSE: BAMM) (US OTC: BMMJ) (the "Company" or "BaM") is pleased to announce the launch of the King Cannabis brand.
The King Cannabis brand is being produced and distributed through Body and Mind and sold throughout dispensaries in Nevada.
Robert Hasman, BaM director stated "King Cannabis has been launched in response to focus groups and feedback from years of working with Body and Mind medical and recreational customers. Body and Mind consumers have become accustomed to premium quality, award winning Body and Mind products and have communicated there are times when a more moderate experience is desired. King Cannabis offers users a milder cannabis experience at value pricing and enables the Company to expand sales through our strong distribution network."
The King Cannabis brand currently offers Royal Oil distillate packaged in top of the line CCELL cartridges for use in CCELL Vape hardware. The cartridges are offered in flavours comprising of Gelato, Do-Si-Do, Blackberry, Watermelon and Cantaloupe. Royal Oil cartridges are offered in half gram and one gram sizes and are being supported through pop-up promotions at Nevada dispensaries.
Additional King Cannabis brand offerings include flower products and may expand into pre-roll and edible offerings in the future.
The King Cannabis brand is currently being offered in Nevada with expected expansion to Ohio when the Body and Mind affiliated production facility is complete.
Visit the King Cannabis web site at http://www.kingcannabis.club .
Hemp Bombs Releases CBD-Infused Sleep Gummies For People With Insomnia, Sleep Problems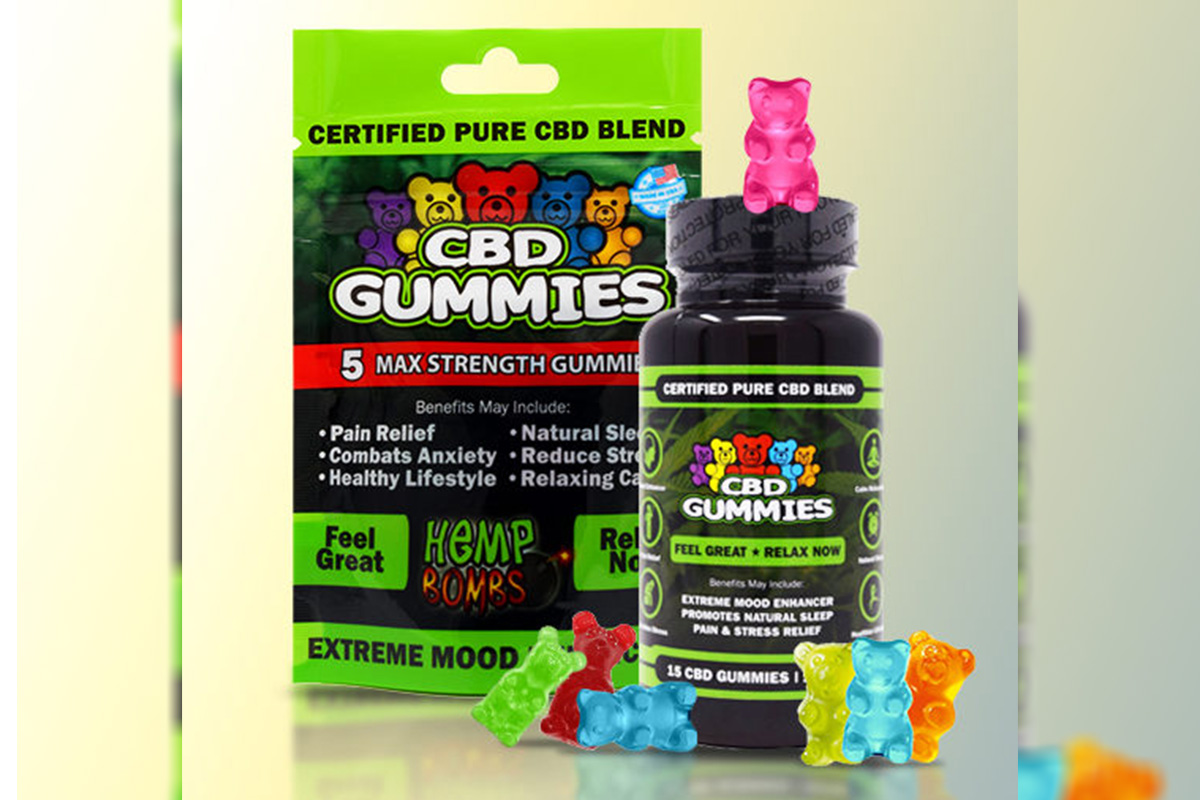 Reading Time:
1
minute
1 in 3 Americans don't get enough sleep, and insomnia costs the U.S. workforce billions of dollars in lost productivity every year. Enter CBD Sleep Gummies from leading CBD brand Hemp Bombs. These all-natural treats contain a potent amount of CBD and other calming botanicals to help you fall asleep without counting sheep.
"We want our customers to feel healthy, happy and enjoy an increased quality of life," said Vince Gillen, VP of Sales for Hemp Bombs. "Our CBD Sleep Gummy Bears are designed to help people fall asleep faster and get a quality night's rest."
More and more Americans are using CBD as an alternative to prescription medications. Celebrities including Whoopi Goldberg, Seth Rogen, and Morgan Freeman have joined the movement and endorsed CBD's wellness benefits.
What Is CBD?
CBD, or Cannabidiol, is a compound extracted from both Hemp and Marijuana plants. Hemp Bombs only sources CBD from high-grade Industrial Hemp and uses only pure CBD for product formulation. Hemp Bombs products contain no THC, or Tetrahydrocannabinol, the compound in Marijuana known for intoxication.
CBD has been shown to potentially reduce inflammation and pain while boosting calmness and relaxation, which makes it an ideal choice for people struggling with insomnia and sleep health. Each chewy gummy combines a concentrated 15mg dose of pure CBD with the natural calming properties of Melatonin to promote restful sleep and morning wakefulness.
To learn more about Sleep Gummies and Hemp Bombs products, including CBD Vape E-Liquid and CBD Oil, click here.
Greenery Map introduces first ever cannabis search engine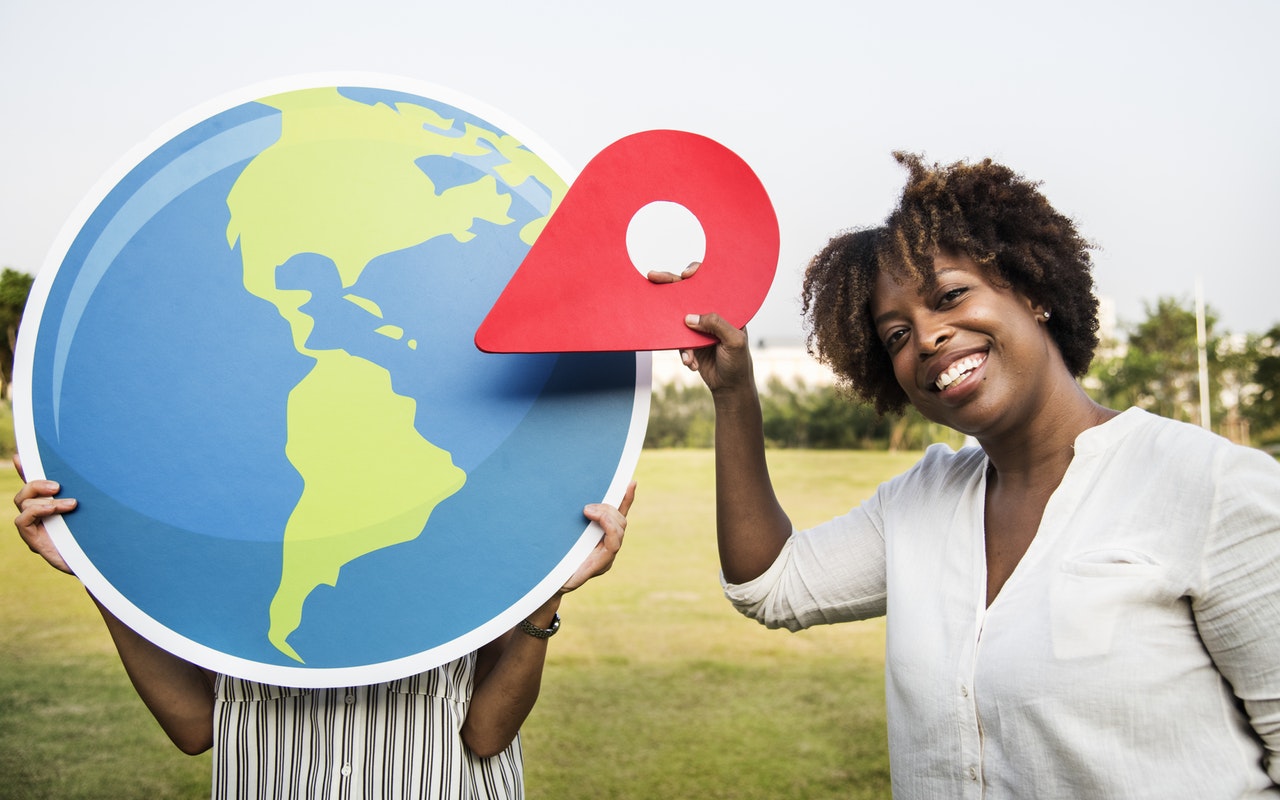 Reading Time:
1
minute
Greenery Map has launched as the world's first ever cannabis search engine, Greenery Map. The new feature will offer easy and quick finding of cannabis products based on a consumer's desired mood, medicinal use and method of consumption.
Greenery Map intends to get rid of the hassle and confusion of a consumer's search, selection and of cannabis. The search engine, available both in mobile app and website, is easy to use even for a novice.
"At Greenery Map, we believe the greatest advantage of cannabis lies in knowledge and the understanding of which products are best fit and appropriate for one's desired needs. Education is key when it comes to cannabis, and we look forward to being the one-stop shop where consumers can easily find the information they're looking for to order the perfect cannabis strain to match their desired mood and needs," says CEO and founder Dan Ishaki.
"Greenery Map encapsulates the entire purchase spectrum, from strain identification to order. We are proud to be the only cannabis platform that takes a unique approach by operating as a search engine, and flipping the consumer experience to pinpoint the desired effects prior to strain recommendations," says Jessie Gibson, co-founder and VP of Marketing.
At present, Greenery Map is at dispensaries in the USA and Canada.
Penn Health Group Groundbreaking Ceremony Celebrates Medical Marijuana Facility in Fayette County, Pennsylvania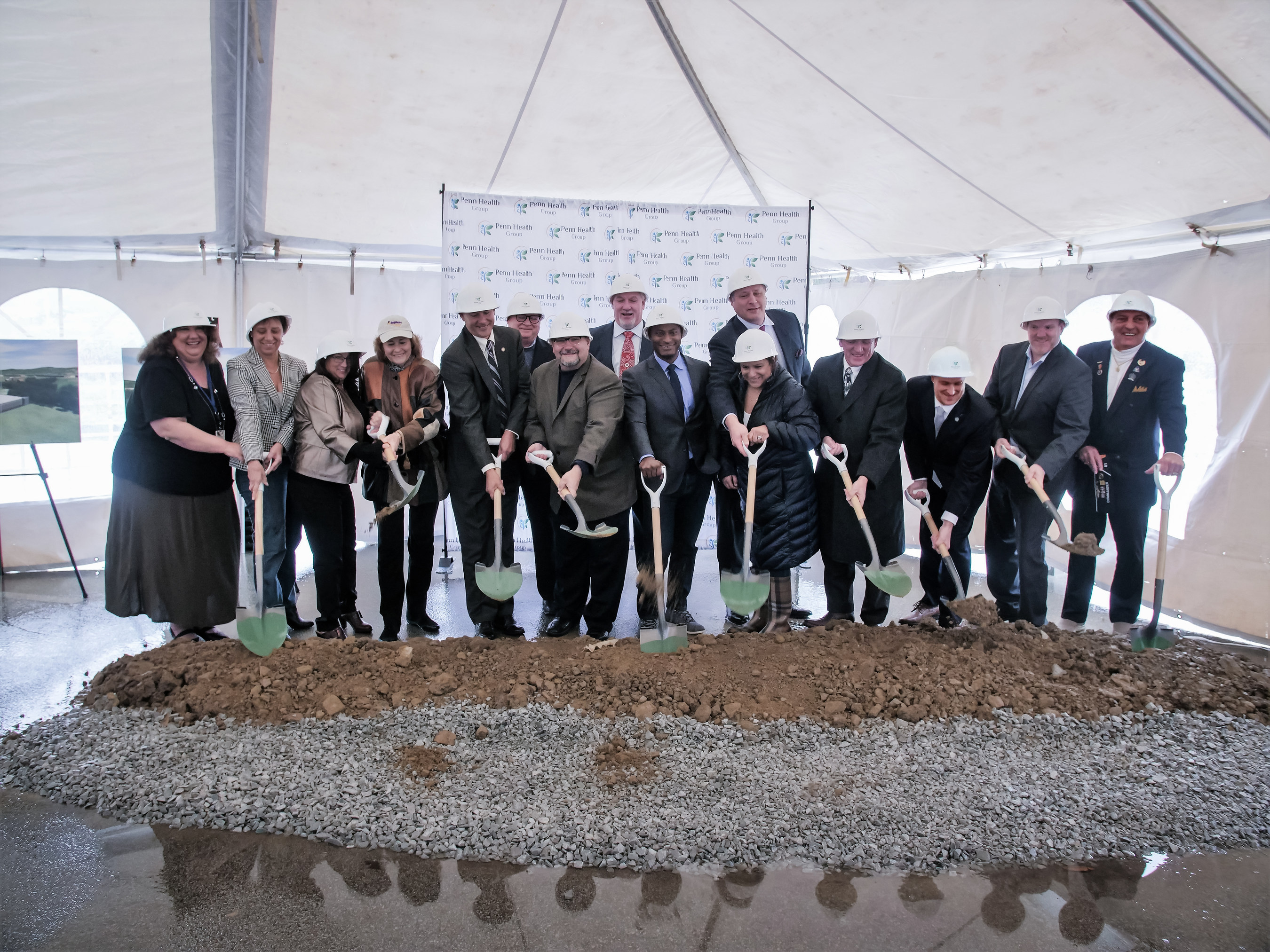 Reading Time:
2
minutes
The Penn Health Group groundbreaking ceremony celebrates the construction of its medical marijuana grower-processer facility in Lemont Furnace, Fayette County, PA. The Company was awarded a medical marijuana growing license from the State of Pennsylvania in July 2018 with an application that received the highest score overall for both the first and second rounds.
"We are committed to providing the highest quality and most effective medical marijuana products to the residents of Pennsylvania who suffer from qualifying medical conditions," said John Smolic, Executive Vice President, Penn Health Group. "Ultimately, our goal is to help improve patients' health and overall quality of life."
Penn Health Group is building a state-of-the-art GMP, pharmaceutical grade facility in the Lemont Furnace community of Fayette County, PA. Expected to be completed in early 2019, the facility will house 37,000 square feet of medical marijuana growing and processing.
"We will use rain water to grow the plants, and the facility will be equipped with its own co-gen facility that will allow us to utilize the natural gas resources available to us here in Western Pennsylvania."
Penn Health Group has invested in the highest quality processes and operations to ensure the medical marijuana patients in Pennsylvania receive only the highest quality pharmaceutical grade products. The Penn Health Medical Advisory Board includes top doctors, like Dr. Frank Costa, medical director and chief of surgery of the Urology Institute of Pittsburgh, as well as nationally-renowned Dr. Sue Sisley, a preeminent researcher on the potential medicinal uses of marijuana.
"When I joined the Senate, myself and several colleagues worked hard for years to pass legislation to legalize medical marijuana in Pennsylvania so that patients can experience the medical benefits and residents the community can experience the positive economic impact," said Hon. Patrick Stefano, Pennsylvania State Senator. "I'm excited about the economic opportunities and medical benefits that the Penn Health Group facility brings to the Fayette County community."
Honored guests at the groundbreaking ceremony included Ms. Johnna Pro, Regional Director for the Pennsylvania Department of Community and Economic Development; Mr. Jim Frank, District Director, Office of Congressman Bill Shuster; Hon. Patrick Stefano, Pennsylvania State Senator; Mr. Vincent Vicites, Chairman, Fayette County Board of Commissioners; Angela Zimmerlink, Secretary, Fayette County Board of Commissioners; and Dave Lohr, Vice-Chair, Fayette County Board of Commissioners; Hon. Ryan Warner, Pennsylvania House Representative; and Hon. Robert Doria, District Commander, American Legion.
Penn Health Group also hosted its first job fair with its security contractor and general construction company, providing individuals from Fayette County and the surrounding communities the chance to learn more about employment opportunities in the Medical Marijuana Industry. Open positions are available in the areas of cultivation, lab and processing, packaging, and sales. Penn Health Group will offer a living wage for all entry level positions, robust benefits packages and employee training programs.