Organto Adds Strategic Supply Partner For Value-Added Organic Vegetables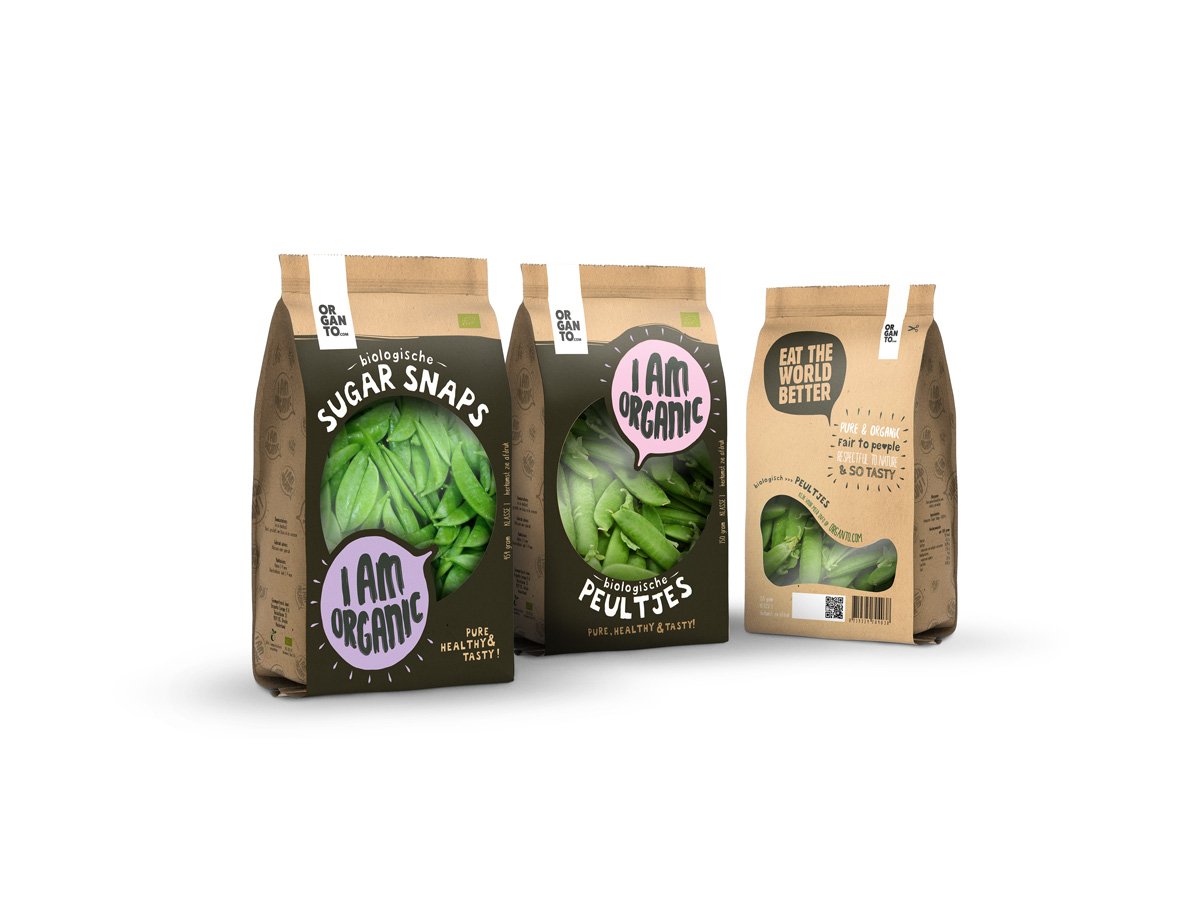 Reading Time:
2
minutes
Organto Foods Inc. (TSX-V: OGO, OTC: OGOFF) ("Organto" or "the Company"), an integrated provider of value-added organic vegetables and fruits today announced that it has entered into a long-term strategic supply relationship with an established supplier of conventional and organic fruits and vegetables operating in Zimbabwe.
Under the terms of the five-year agreement, Organto will have exclusive sales rights for all organic products produced by the supply partner, and will initially focus on Organto's value-added year-round organic vegetables, including organic green beans, organic snow peas and organic sugar snaps. Delivery of these products are expected to commence late in December 2018. Annualized revenue potential of over CDN $5 million is expected at current forecast production rates, with significant expansion possible subject to the availability of additional organic acreage1.
Aligned with Organto's strategic business model, and as a second phase to this strategic relationship, Organto also plans to add organic soft fruits such as organic blueberries and blackberries, and other organic vegetables including organic asparagus tips, for delivery in the second half of 2019.
"We are excited to work with our new supply partner as we expand our sourcing and supply platform for our core year-round value-added branded vegetable products." commented Steve Bromley, Chair and Interim CEO of Organto Foods Inc. "We have been challenged in the past by supply/demand imbalances on these products, so we are pleased to add this strategic supply source to our year-round platform."
The addition of this new supply source is part of Organto's strategy to expand its value-added organic vegetables and fruits product offering. Organto continues to increase its supply capabilities via the addition of new supplier relationships focused on organic soft, tropical and exotic fresh fruits and other organic vegetables, in order to diversify its revenue streams beyond just high-value organic vegetables. Organto intends to continue to establish supply relationships with strategic growers in key supply markets in order to expand market presence and develop opportunities for Organto "I am Organic" branded products as well as private label and distributed product offerings.
ON BEHALF OF THE BOARD,
Steve Bromley
Chair and Interim Chief Executive Officer
Neither the TSX Venture Exchange nor its Regulation Services Provider (as that term is defined in the policies of the TSX Venture Exchange) accepts responsibility for the adequacy or accuracy of this news release.
British university welcomes modularized student accommodation built by CIMC MBS
Reading Time:
2
minutes
Modular building provider CIMC Modular Building Systems Holding Co Ltd (CIMC MBS) announced that six new blocks of student accommodation at Newcastle University, consisting of containerized modules, has officially come into service last month. The Park View Student Village, as the student accommodation is called, is believed to be the country's largest of its kind.
Modular construction, considered as an environmentally friendly and time-saving alternative to traditional construction model, provided by Chinese companies is seeing growing application. This method of construction is a type of prefabricated building model. Instead of doing all the construction work on-site, it allows more than 90 percent of a building project to be finished in the factory, thereby reducing construction time and construction waste by over 50 percent.
According to the Shenzhen, Guangdong province-based company, the project consists of 789 modules, with a total area of 37,000 square meters. It includes 1,261 standard rooms, 9 rooms for disabled people and 162 kitchens. With an investment of £75 million ($97 million), it is the university's largest investment project.
"It would have taken three years minimum using traditional techniques. But using the modular services provided by CIMC MBS, the construction company was on site for a total of 110 weeks, a significant reduction in the construction period," said Paul Milburn, project manager of Galliford Try, general contractor of the project.
The British project follows another one in the United States several months ago, when the company delivered modularized student accommodation to the University of California, Berkeley.
According to a report by market research firm MarketsandMarkets, modular construction market stood at $106.2 billionin 2017 and is projected to reach $157.2 billion by 2023, representing an average annual growth of 6.9 percent over the period. Asia Pacific dominated the market in 2017 in terms of value, with China contributing a major share of it, the report said.
"Access to high quality accommodation is an important part of student life and a significant factor in defining students," said Chris Day, vice-chancellor and president of the university. "I'm pleased to say that our students already consistently rate the standard of their accommodation very highly, and I feel sure that with the addition of Park View Student Village to our portfolio, our standing can only improve."
Victor Zhu, general manager of CIMC MBS, said modular buildings have won high praise not only due to the economic efficiency and comfort, but also the sustainability. More modules can be added to the current architecture to meet the increasing accommodation demand from students.
Medline Awarded General Urology Agreement with Premier Inc.
Reading Time:
2
minutes
New contract focuses on standardizing practice and products to reduce catheter-associated urinary tract infections
Medline has been awarded a group purchasing agreement for General Urology with Premier Inc. Effective March 1st, the new agreement allows Premier members, at their discretion, to take advantage of special pricing and terms pre-negotiated by Premier for the ERASE CAUTI Comprehensive Care Solution including all of its product bundles, Foley catheters and insertion trays, bladder scanners, the Men's Liberty Acute external catheter, intermittent catheters and trays, urine meters, drain bags, leg bags, securement devices, and irrigation syringes and trays.
"This leverages an existing contract we have with Premier for bladder scanners and expands it to include our comprehensive product offering," says Medline Urology Division President Sarah Dickinson. "We offer everything our customers need to provide exceptional, patient-centered care, from our ERASE CAUTI Standardization Bundle which was designed by nurses for nurses, to ensure proper insertion technique through its intuitive layout, to our bladder scanners with exclusive BladderPoint® technology, and a full range of supporting products and educational resources."
Between 12 and 16 percent of adult hospital inpatients will have an indwelling urinary catheter (IUC) at some time during their hospitalization, and each day the indwelling urinary catheter remains, a patient has a 3 to 7 percent increased risk of acquiring a catheter-associated urinary tract infection (CAUTI). The Medline Urology Team worked with clinical leaders in hospitals nationwide to develop an effective and easy-to-adopt process that combines clinical thinking with product and educational resources to help providers achieve their CAUTI prevention goals and drive sustainable practice change. The ERASE CAUTI Comprehensive Care Solution addresses four key areas: Discovery Assessment, Product Solutions, Education & Training, and Outcomes Reporting. Premier members will have access to all four aspects of the Solution as part of this new contract.
Premier is a leading healthcare improvement company, uniting an alliance of more than 4,000 U.S. hospitals and health systems and approximately 165,000 other providers and organizations to transform healthcare. To learn more, Premier members can go to www.Medline.com/erase-cauti.
Second IFL Team Adopts Imagination Park's Augmented Reality Solution
Reading Time:
1
minute
Imagination Park Entertainment Inc. (CSE: IP) (OTC: IPNFF) (the "Company") today announced that it has been contracted by the Indoor Football League's (IFL) Arizona Rattlers to provide an augmented reality (AR) experience to new and existing fans via the Company's XenoHolographic™ product suite. The Arizona Rattlers are the second IFL team to license Imagination Park's XenoHolographic solution, after the Tucson Sugar Skulls.
"Our fans will be treated to an augmented reality experience on their phones that will provide a unique game day promotion in a way never before seen," said Arizona Rattlers' President Chris Presson. "Imagination Park created an AR platform we can use to manage our AR programs ourselves and keep content fresh and up-to-date."
"We are thrilled to land our second IFL account, and we continue to talk to many professional sports organizations that want to leverage augmented reality to improve their pre-, post- and in-game experience for fanbases across North America," said Alen Paul Silverrstieen, CEO of Imagination Park. "The Arizona Rattlers will be among the initial teams to deploy a complete AR experience. Their fanbase should be very excited to be among the first to see the future of live sports."
The Rattlers (or any team or brand) can develop interactive AR content to measure and understand how fans engage with their sponsors and team through their mobile devices. Then use this information to further develop or refine campaigns, redeploying through their preferred channels including: games, scavenger hunts, sweepstakes and bringing any real existing object to life. For example, playing a video highlight reel when the phone is placed over a game day program.
To get a better sense of what the fans will see, download XenoPlay™ from your app store and check out the demo on www.imaginationpark.com.