Ariana Grande Named 2018 Billboard 'Woman of the Year'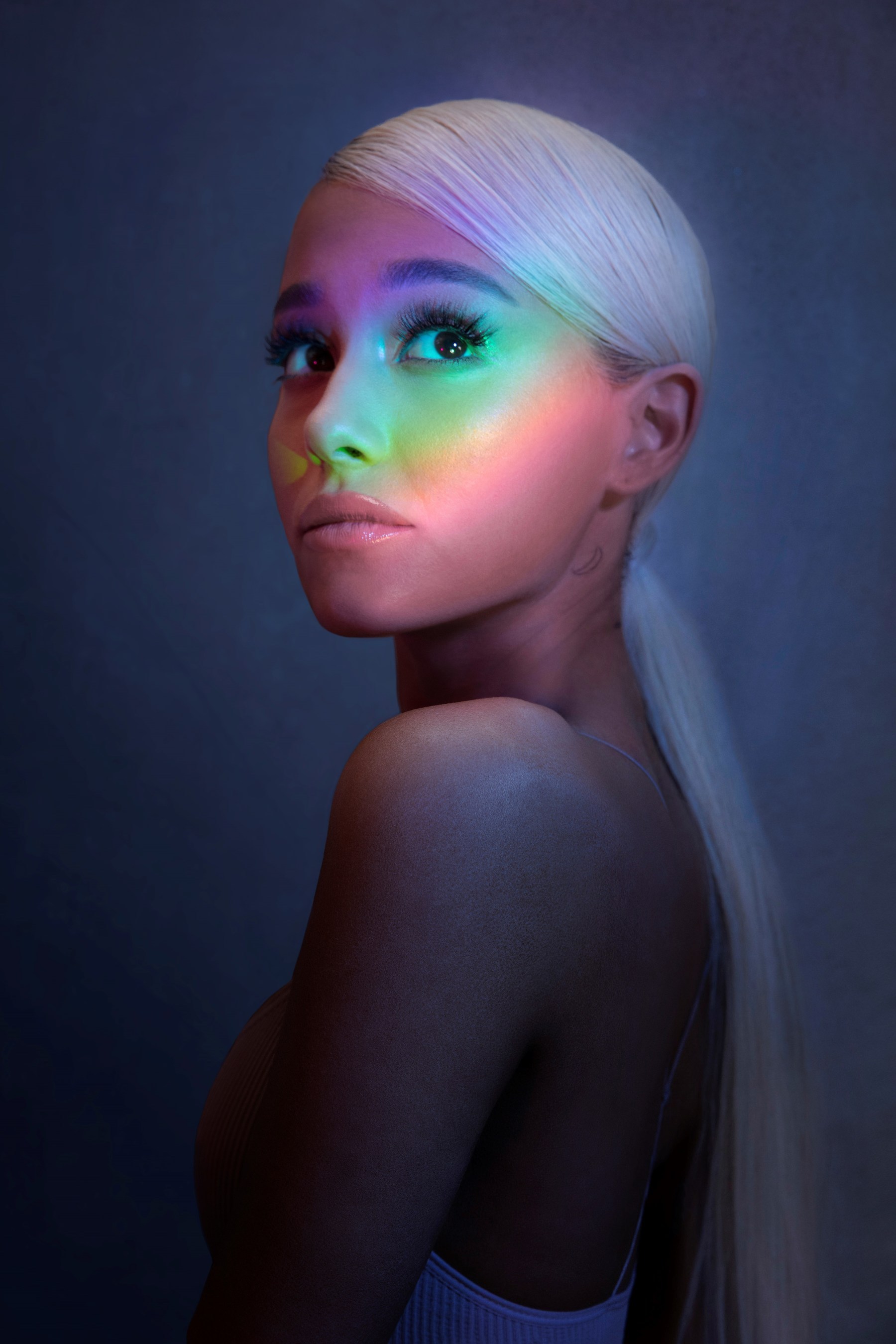 Reading Time:
2
minutes
Billboard's Women in Music Event Will Return to New York City on the Evening of December 6
Multi-Platinum Recording Artist, Arena Headliner and Activist to be Honored at Billboard's 13th Annual Women in Music Event
Billboard, the leading destination for charts, news, trends and innovations in music, announces today it will honor Ariana Grande with its 2018 Woman of the Year award. The award-winning singer, songwriter, actress and activist will accept the honor at the 13thannual Women in Music dinner and awards ceremony on December 6 in New York City. The highly-regarded event, held in conjunction with the release of Billboard's Women in Music issue, will also honor the most powerful female executives in the industry.
"Ariana Grande is a star on her own terms, never bending to any particular musical trend or path in the industry," says Billboard's VP of Content, Ross Scarano. "Certain in her convictions, she consistently stands up for herself and her decisions in a world that often isn't hospitable to that sort of strength in young women. She's got guts, she's making some of the best music of her career, and she's absolutely deserving of Woman of the Year."
Over the past year, Grande has continued to assert herself as one of popular music's indispensable superstars, with Top 40 hits including "No Tears Left To Cry," "Breathin'" and "God Is A Woman." All three singles come from Grande's critically acclaimed 2018 full-length, Sweetener, which became her third No. 1 album on the Billboard 200 albums chart and scored the largest streaming week ever for a pop album by a female artist upon its release.
Grande has also used her formidable voice to support worthwhile causes: earlier this year, she participated in March For Our Lives in support of gun control legislation, and has been a staunch advocate for mental health awareness, gender parity and the Black Live Matters movement. Last year, Grande helped organize the One Love Manchester benefit concert in response to aid the victims of the Manchester Arena bombing, broadcasting to 50 countries and raising more than $23 million.
With 10 career Top 10 hits and a combined 6.4 million equivalent album units earned to date, Grande is a premier pop personality, an in-demand arena headliner and a role model to young women around the world. Grande was previously honored with the 'Rising Star' Award at Billboard's 2014 Women in Music event.
Billboard's Woman of the Year award has become one of the music industry's highest honors. Previous artists named Woman of the Year include Selena Gomez, Madonna, Lady Gaga, and Taylor Swift.
The 13th annual Women in Music event and red-carpet pre-show will be broadcast live on Twitter, 7pm-10pm EST on December 6. Additional honorees of Billboard's 2018 Women in Music event will be announced in the coming weeks.
The 2018 event is sponsored by American Airlines, Honda Stage and Nielsen Music.
VVS Laxman, Kushboo Sundar and Swara Bhaskar Speak up About Social Media at India's Biggest Social Media Summit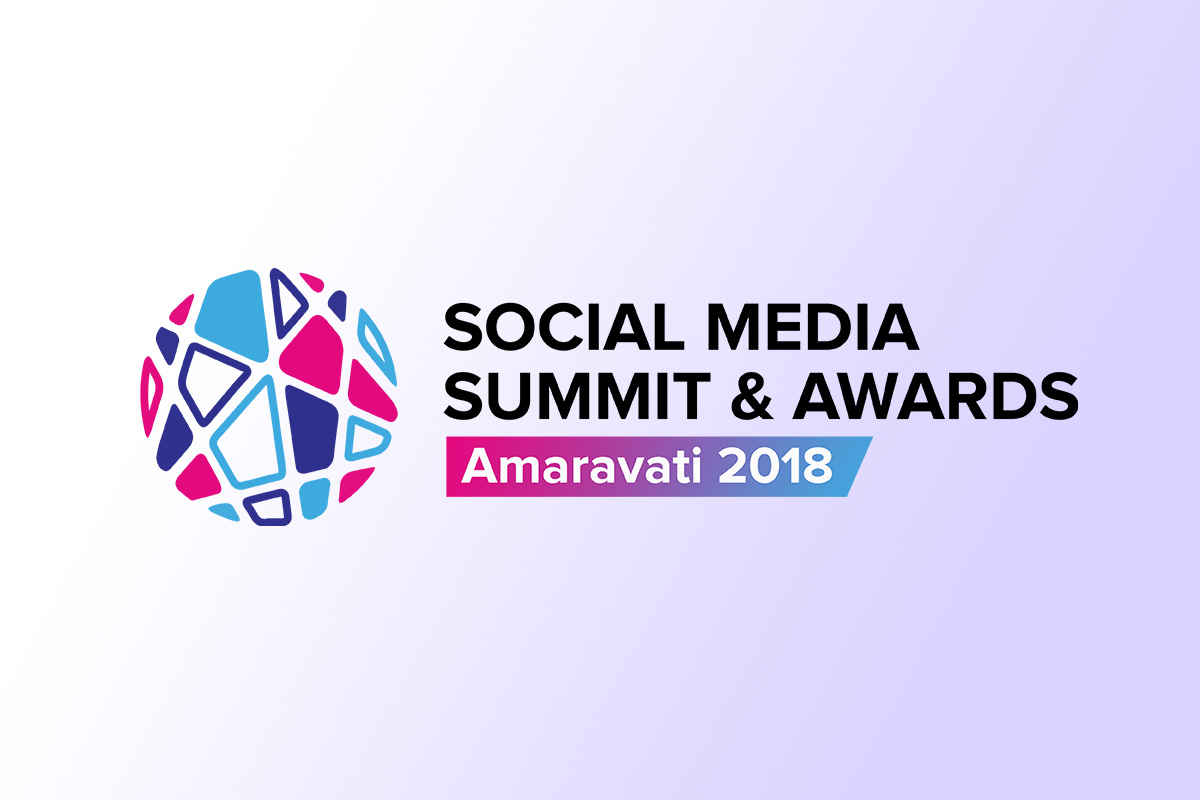 Reading Time:
2
minutes
Social Media Summit happened a day before the grandeur event of Social Media Awards took place. On 9th of Nov, the summit had an overall delegation of 1000+ attendees with over 250+ social media influencers, 60 C-level Executives, 500+ Special Invitees, Teams from leading corporate in India, over 50+ Startup teams, students and social media awards nominees. The event was organised by VIRBI Media on behalf of AP Tourism. Social Media Summit celebrates the vibrancy and the diversity of the high impact content creators and celebrities and brings them together to have conversations around it about making it a more vibrant ecosystem.
The dignitaries present at Inauguration: Mr. Kollu Ravindra Hon. Minister for Skill Development and Youth Sports, Mr.Himanshu Shukla IAS – CEO of AP Tourism Govt. of AP, Mr. VVS Laxman – Cricketer. The dignitaries then activated the robot – MITRA, which in turn, announced the opening of the summit.
Converastions of the summit was intensified when eminent personalitis shared their views about sports, politics, trending hashtag movements on social media like #metoo.
VVS Laxman, Cricketer, in conversation with Siddharth Marupeddi, spoke about how social media is amplifying the sports fervor. When asked, "Why do you think millennials are into more of virtual gaming these days?" He said, "Well that's there but getting on to the roads and playing is another level of experience". He also mentioned that Virender Sehwag is his personal favourite because of his quirky social media presence.
Swara Bhaskar, Actor spoke about usage of 'Social Media for Social Impact Movements'. When asked, "What if #metoo becomes just another social media tag from the film industry?" Swara commented, "See, harassment at workplace happens in every field and not just the industry. So let's educate people that this is harassment and you have to open up. Let them know that there's a way to raise their voice. Make sure a genuine problem is getting light on it." She also mentioned that if she has to start a hashtag today, it would be #notohate as so much hatred is spewn over the social media platforms each day.
Kushboo Sundar Actor and Politician, spoke about 'Social Media for Politics' and how it can influence elections. When asked about the 'Impact of Fake News on the elections and youth' she said, "Fake News is a serious issue and herself were a target to it once when she got carried away with an article she saw on twitter." She also comments, "Governments and people collectively have to work towards eradicating and not spreading fake news. Asked about – any social media strategy for elections? Kushboo says "we'll be honest, give us a chance We'll come with helplines and solve problems around all sectors."
For more information aboput the event, please visit Facebook, Twitter .
Alliance for Women in Media Honors Seven Female Leaders at Inaugural Gracies Leadership Awards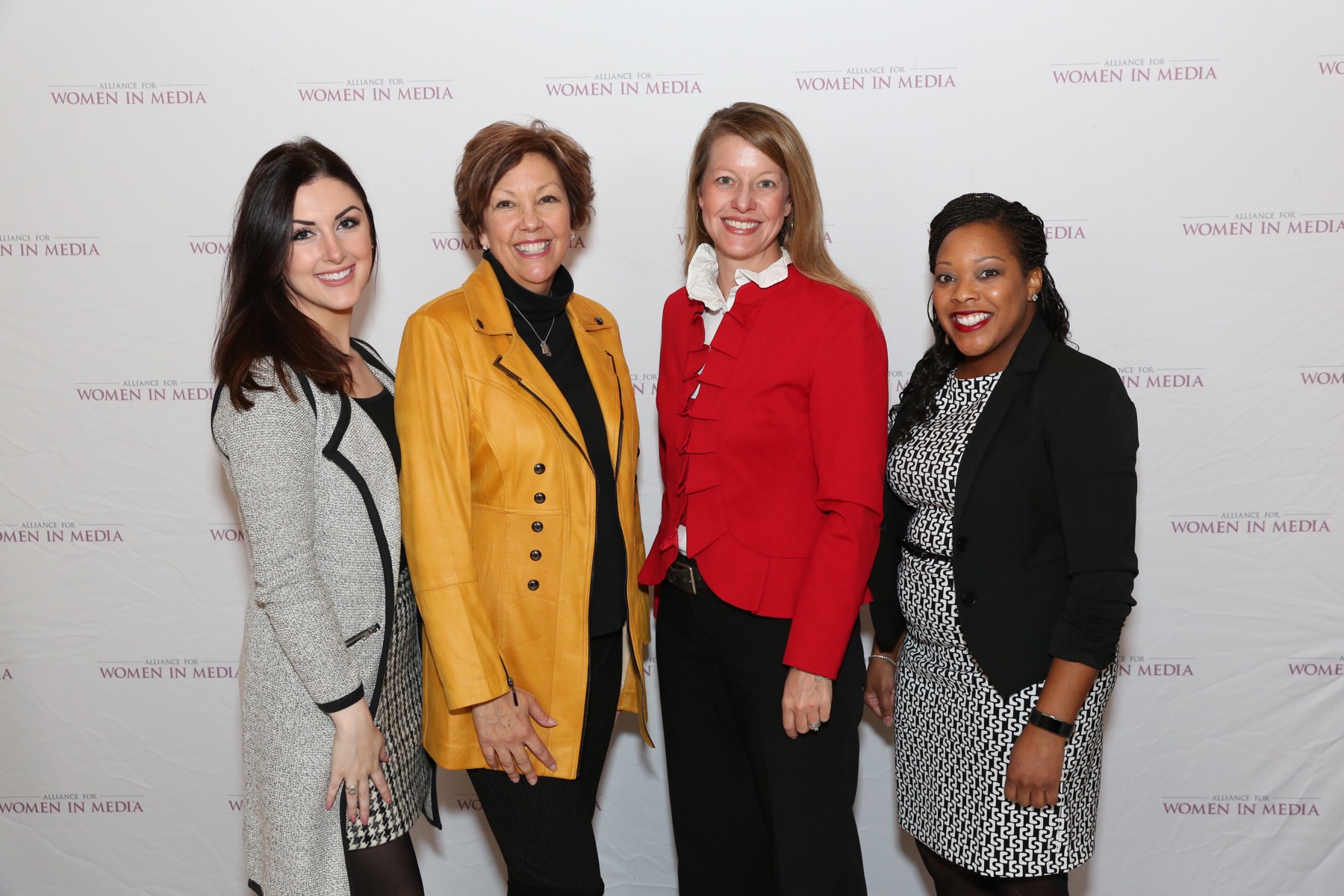 Reading Time:
3
minutes
The Alliance for Women in Media (AWM) hosted its inaugural Gracies Leadership Awards luncheon, formerly called Women Who Lead, Tuesday, November 13 to a capacity crowd at the Plaza Hotel in New York City. Keynote speaker Pam Oliver connected with the audience as she recounted her struggles and triumphs as a woman in the media industry. She spoke of winning a Gracie Award earlier this year and shared, "So many people asked me what it meant to me to receive a Gracie Award, and I always say it was really a career moment. I have received numerous awards that I am very proud of and grateful for, but the Gracie sits on my desk. It just gives me inspiration, and it says something about what women are able to accomplish."
Seven female leaders in media were honored at the event. Highlights from their speeches include:
The first honoree, Dara Altman, EVP and chief administrative officer, Sirius XM, said, "Women, Jews and all minorities of every kind do not have the same opportunities. Every day I try to ensure, however I can, that those unheard and under-observed people and voices are heard and that no one is told, like they told my mother, that she has no place at the table. I want to thank the Alliance for Women in Media for everything you do to make this a more inclusive industry and to shine a light on deserving women."
Lynn Beall, EVP and COO of media operations, TEGNA recognized the incredible work her team has done in today's media climate. She said, "We've really tried, with the way the world is going today, to reinvent journalism. It has been the most challenging and messy time of my career because it's hard. We've actually turned over our company to the best and brightest through innovation summits and pilots, and they have come up with content we could not have even imagined a couple of years ago."
Despite a big day in the news for CNN, honoree Allison Gollust, EVP and chief marketing officer, CNN, and Jeff Zucker, president, CNN were in attendance. During her acceptance, Gollust said, "There has never been a more important time in the news business to do what we do."
After thanking her "girl tribe" and husband, Jeanine Liburd, chief marketing & communications officer, BET Networks went on to say, "We can say everything that we want to say, but if we're not doing the actions to make it happen then what's the point? If you walk into a board room and everyone looks like you, you're not being diverse and you're not being inclusive. You're not walking the walk."
In accepting the honor, Beth Neuhoff, president and CEO, Neuhoff Communications said, "We need to go out of this room and not just tell each other what we know, which is that having women in management, in the c-suite and on boards is good for cultural diversity, but you know what, it's also great for investor returns. We need to show that and prove that, which we can…"
Carole Robinson, chief communications officer, BuzzFeed addressed the importance of including men in the conversation about equality in the workplace. She said, "If we want to impact change we need to clarify what strong and equal representation is and how valuable it is to have everyone at the table. None of the rules have changed. The rules are the same ones we learned in fifth grade; we keep our hands to ourselves and treat others with respect."
Jo Ann Ross, president and chief advertising revenue officer, CBS said, "Founders of AWM were way ahead of their time understanding women have a lot to contribute and a lot to say. Many of us here have power and privilege, and what I believe is our responsibility, to help other women excel in this business."
"Now more than ever before, we have a responsibility to create conversation and shine the spotlight on the success and progress of women in media," said Heather Cohen, AWMF board member and EVP, The Weiss Agency. "We not only want to honor those deserving recognition but show the next generation what is possible. Our purpose at AWM is to bring intelligent, accomplished, dedicated women (and men) together to share ideas, experiences and some 'you go, girls!'"
Sponsors of the event were:
Ford Motor Company, BET Networks, BuzzFeed, CBS Corporation, CNN, Cox Media Group, FOX Sports, Katz Media Group, NCTA – The Internet & Television Association, Neuhoff Communications, SiriusXM, TEGNA, vCreative and WideOrbit.
Best-Selling 7-Eleven Juice is Organic, Cold-Pressed and now a Top Private Brand Award-Winner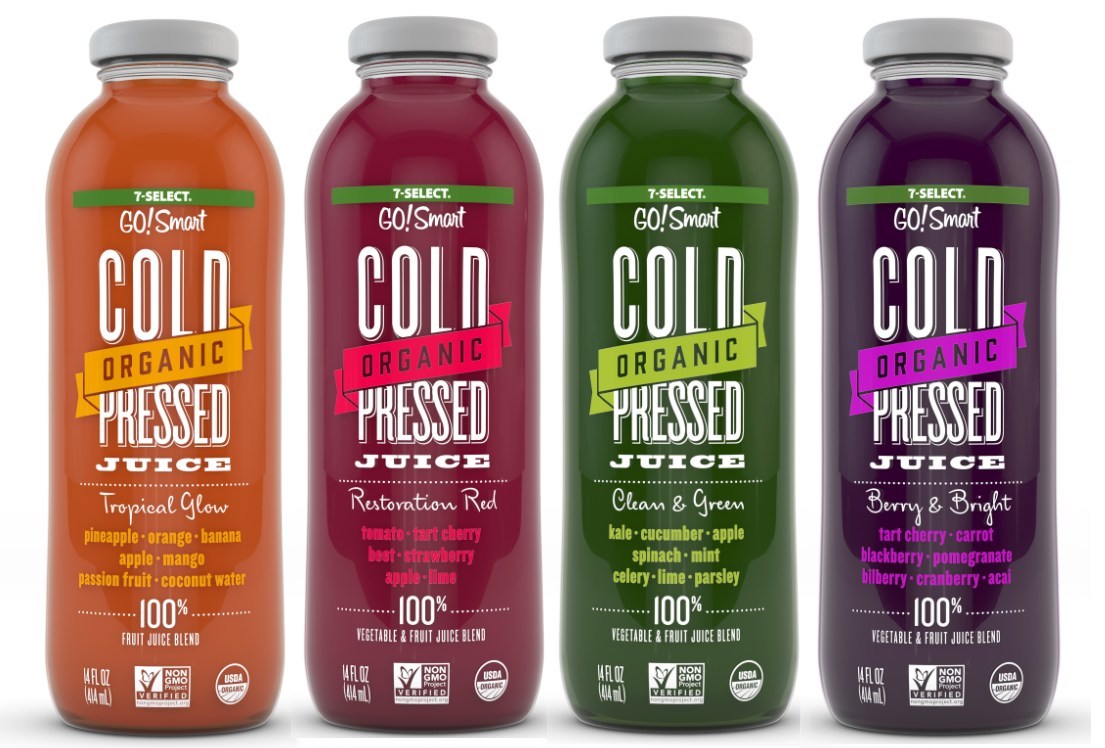 Reading Time:
3
minutes
The Private Label Manufacturers Association (PLMA) has awarded 7-Eleven, Inc. a 2018 "Salute to Excellence" award for its 7-Select GO!Smart™ Clean & Green Organic Cold-Pressed Juice. The organic cold-pressed juice blend was recognized in the organic foods category. Only 53 new private brand items (38 food and 15 non-food) were chosen for PLMA's top awards out of the more than 500 submitted to the annual competition.
7-Eleven launched the line of USDA-certified organic cold-pressed juice blends made from whole fruits and vegetables approximately a year ago to rival those prepared in high-end juice bars. Sales of the better-for-you beverages at 7-Eleven® stores have been strong, with Clean & Green taking the No. 1 spot in the entire juice category.
This award comes as 7-Eleven continues to grow its selection of better-for-you food and drink options, both in packaged private brand and fresh foods including items such as 7-Select GO!Smart® fruit and nut blends and sprouted chips, 7-Select® frozen Greek yogurt bars and string cheese, as well as fresh-cut fruit and salads.
Each bottle of 7-Select Go!Smart organic cold-pressed juice includes a fruit-to-vegetable taste meter and the amount of each ingredient in a 14-ounce bottle. One bottle of Clean & Green contains 25 kale leaves, one parsley bunch, 12 celery stalks, three cucumbers, two green apples, 13 mint leaves, 15 spinach leaves and one lime.
"It is always a tremendous honor to be recognized when going head-to-head with other top retailers and their private brands," said Tim Cogil, 7-Eleven senior director of private brands. "Today, our goal at 7-Eleven is to create unique, high quality products at a great value that you can't find anywhere else, and this award shows we are meeting that goal."
This isn't the first time 7-Eleven private brand products have been recognized. In the past four years, 7-Eleven private brand products have won more than 20 awards for product innovation, quality and package design, including nine PLMA Salute to Excellence awards. Award-winning items have ranged from sea-salt chocolate caramels and Yosemite Road Pink Moscato wine to frozen thin-crust pizza, yogurt-drizzled fruit and nut bars, and decadent dessert cookies.
Certified fair trade, the 7-Select Go!Smart organic, cold-pressed juices are not made from concentrate, and are non-GMO Project-verified, gluten-free, vegan and shelf-stable. They contain few calories, no added sugar or other additives.
In the annual PLMA competition for top private brand honors, food and beverage entries are reviewed for concept, packaging, taste and value for money. Non-food products are judged on concept, innovation, presentation and value for money.
Judges for the Food & Drink and the Home & Health Awards are selected based on past and current experience with product concepts, packaging, quality, product performance, supply chain management, and retail marketing and merchandising. Judges are divided into panels of six to eight members. Every panel also includes consumer representation.
Brand Image, 7-Eleven's strategic packaging strategy and design partner, worked in tandem with the retailer's internal private brands team create the award-winning package designs.
7-Select GO!Smart Clean & Green Organic Cold-Pressed Juice and other winning products will be featured on a special Salute to Excellence Awards and displayed at PLMA's 2018 Private Label Trade Show to be held Nov. 11-13 in Chicago.
In addition to Clean & Green, other varieties of 7-Select GO!Smart organic cold-pressed juice blends are Tropical Glow®, Restoration Red® and Berry & Bright®. 7-Eleven also offers a line of 7-Select® organic juices (orange, apple, cranberry blend, lemonade and more) sold under the 7-Select brand. The organic orange juice won a PLMA Salute to Excellence award in 2017, along with three other 7-Select products.
"We want customers to love our 7-Select items so much that they come back to 7-Eleven because they can't find anything like it anywhere else," Cogil said. "In every category, our private brands really set us apart from the competition."
The 7-Select private brand product lineup includes hundreds of items across all categories.