Ariana Grande Named 2018 Billboard 'Woman of the Year'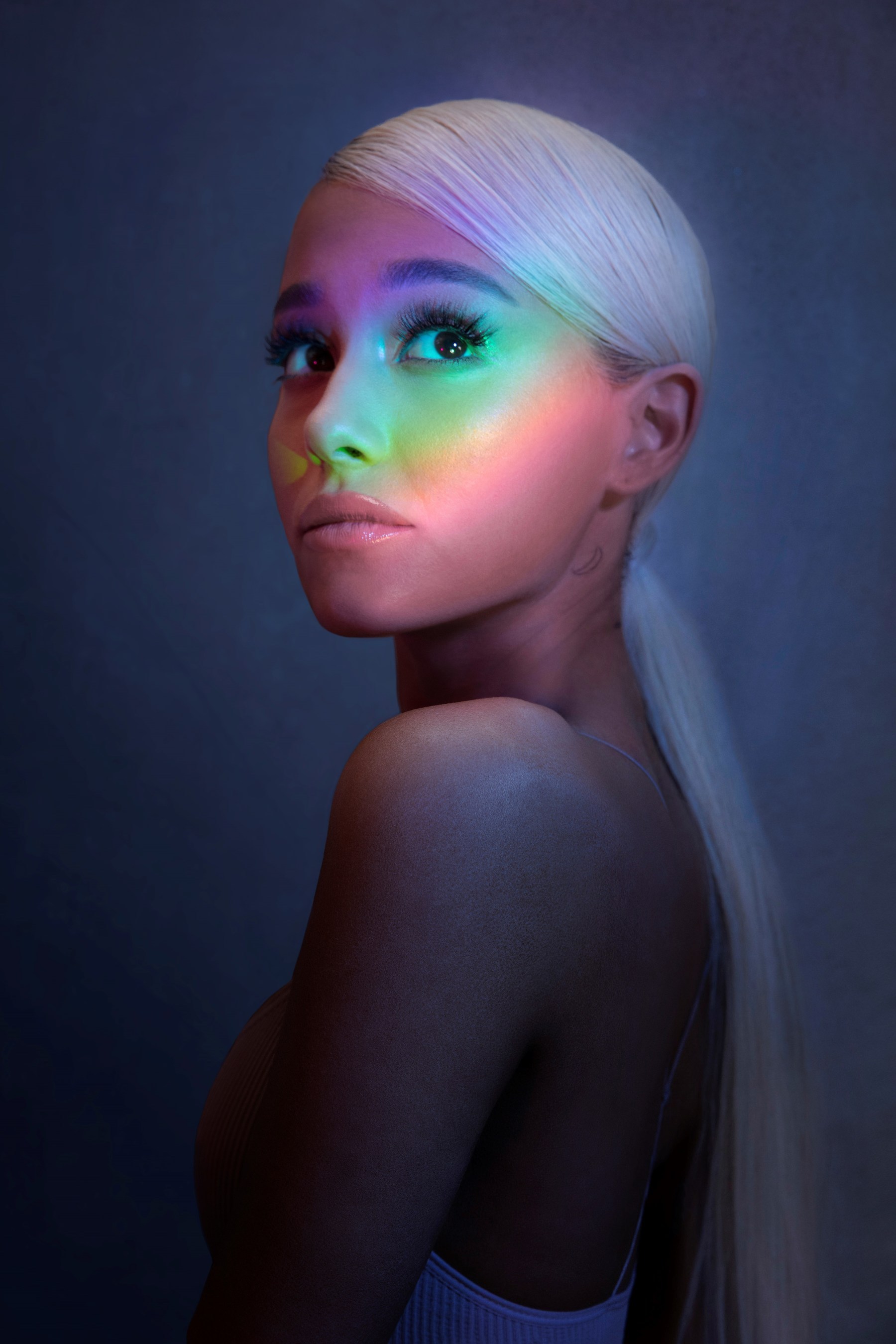 Reading Time:
2
minutes
Billboard's Women in Music Event Will Return to New York City on the Evening of December 6
Multi-Platinum Recording Artist, Arena Headliner and Activist to be Honored at Billboard's 13th Annual Women in Music Event
Billboard, the leading destination for charts, news, trends and innovations in music, announces today it will honor Ariana Grande with its 2018 Woman of the Year award. The award-winning singer, songwriter, actress and activist will accept the honor at the 13thannual Women in Music dinner and awards ceremony on December 6 in New York City. The highly-regarded event, held in conjunction with the release of Billboard's Women in Music issue, will also honor the most powerful female executives in the industry.
"Ariana Grande is a star on her own terms, never bending to any particular musical trend or path in the industry," says Billboard's VP of Content, Ross Scarano. "Certain in her convictions, she consistently stands up for herself and her decisions in a world that often isn't hospitable to that sort of strength in young women. She's got guts, she's making some of the best music of her career, and she's absolutely deserving of Woman of the Year."
Over the past year, Grande has continued to assert herself as one of popular music's indispensable superstars, with Top 40 hits including "No Tears Left To Cry," "Breathin'" and "God Is A Woman." All three singles come from Grande's critically acclaimed 2018 full-length, Sweetener, which became her third No. 1 album on the Billboard 200 albums chart and scored the largest streaming week ever for a pop album by a female artist upon its release.
Grande has also used her formidable voice to support worthwhile causes: earlier this year, she participated in March For Our Lives in support of gun control legislation, and has been a staunch advocate for mental health awareness, gender parity and the Black Live Matters movement. Last year, Grande helped organize the One Love Manchester benefit concert in response to aid the victims of the Manchester Arena bombing, broadcasting to 50 countries and raising more than $23 million.
With 10 career Top 10 hits and a combined 6.4 million equivalent album units earned to date, Grande is a premier pop personality, an in-demand arena headliner and a role model to young women around the world. Grande was previously honored with the 'Rising Star' Award at Billboard's 2014 Women in Music event.
Billboard's Woman of the Year award has become one of the music industry's highest honors. Previous artists named Woman of the Year include Selena Gomez, Madonna, Lady Gaga, and Taylor Swift.
The 13th annual Women in Music event and red-carpet pre-show will be broadcast live on Twitter, 7pm-10pm EST on December 6. Additional honorees of Billboard's 2018 Women in Music event will be announced in the coming weeks.
The 2018 event is sponsored by American Airlines, Honda Stage and Nielsen Music.
International Paper Again Selected to FORTUNE's List of World's Most Admired Companies
Reading Time:
1
minute
International Paper (NYSE: IP) announced that it has been named again by FORTUNE magazine as one of the "Worlds Most Admired Companies." International Paper has earned this recognition sixteen times in the last seventeen years based on scores achieved in the following categories:
Ability to attract and retain talented people
Quality of management
Social responsibility to the community and the environment
Innovativeness
Quality of products or services
Wise use of corporate assets
Financial soundness
Long-term investment value
Effectiveness in doing business globally
"This recognition reflects the exceptional talent and commitment of International Paper's 52,000 employees around the globe," said Mark Sutton, chairman and chief executive officer. "We work with the world's leading brands to make products that improve peoples' lives and we mobilize our people, products and resources to address critical needs in the communities where our employees live and work. I want to thank our global team members for this well-deserved achievement."
Motivational Speaker, School Trivia to Feature at Houghton Academy Pep Rally for School Choice
Reading Time:
1
minute
A school choice pep rally featuring motivational speeches, class cheers, school trivia, and the National School Choice Week dance will take place at Houghton Academy 9:45 a.m.- 2:15 p.m. Tuesday, Jan. 22.
The high-energy rally will feature a keynote address by Pastor James Giles, president of the Buffalo Peacemakers Violence and Gang Intervention Program, which advocates violence prevention for at-risk youth.
More than 150 students, staff, and community members are expected to attend.
This event is planned to coincide with the history-making celebration of National School Choice Week 2019, which will feature more than 40,000 school choice events across all 50 states.
"We celebrate school choice by recognizing all that Houghton Academy has to offer its students," said Elaine Vardi-Kirkland, principal of Houghton Academy. "We are thrilled to participate in National School Choice Week and to advocate parents having the information they need to make the best decisions for their children's education."
Houghton Academy is a Buffalo public school serving students in grades Pre-K-8.
As a nonpartisan, nonpolitical public awareness effort, National School Choice Week shines a positive spotlight on effective education options for students, families, and communities around the country. From January 20 through 26, 2019, more than 40,000 independently-planned events will be held in celebration of the Week. For more information, visit:
The 61st Annual GRAMMY Awards® Continue To Rock The World With New International Sales Secured By Alfred Haber, Inc .
Reading Time:
1
minute
With the recent news that 15-time GRAMMY® Award winner Alicia Keys will host the 61st Annual GRAMMY Awards®, and having previously announced key sales to Rogers (Canada), Tencent (China), WOWOW (Japan) and M-Net (Africa), among others, Alfred Haber, President of Alfred Haber, Inc., announced today that the company has secured additional international sales for the 61st Annual GRAMMY Awards. Slated to air February 10 on the CBS Television Network for the 47th consecutive year, broadcasters who have recently signed on for the 61st edition include: 4 Music (UK), Turner (Latin America), Foxtel (Australia), Danmark Radio (Denmark), FOX (Southeast Asia), Solar Entertainment Corporation (Philippines), Norwegian Broadcasting (Norway) and TVNZ (New Zealand).
The first group of artists confirmed to perform during the 61st Annual GRAMMY Awards are current nominees Camila Cabello, Cardi B, Dan + Shay, Post Malone, Shawn Mendes, Janelle Monáe, and Kacey Musgraves.
"The GRAMMY Awards continue to be the most anticipated musical event the world over," commented Haber. "Today's greatest music performed by today's greatest musicians, coupled with phenomenal production value, creates a viewing and listening opportunity for broadcast territories around the globe. We at AHI are honored to again be entrusted with bringing the GRAMMY Awards to the international marketplace."