PSP Investments and Tishman Speyer complete sale of major Paris office property to Société Générale In surance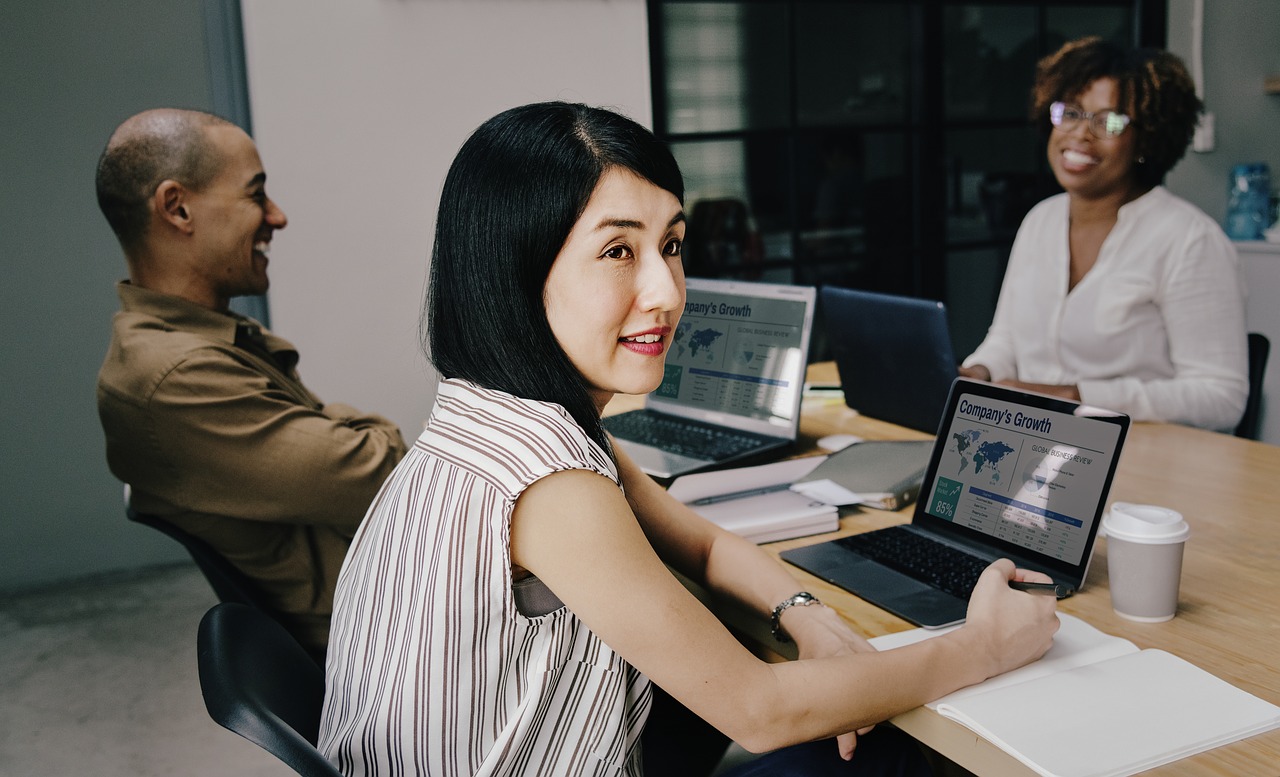 Reading Time:
2
minutes
Tishman Speyer, one of the world's leading owners, developers, operators and fund managers of first-class real estate around the world, and the Public Sector Pension Investment Board ("PSP Investments"), one of Canada's largest pension investment managers, today announced the sale of Tour Pacific to Société Générale Insurance for an undisclosed amount.
PSP Investments and Tishman Speyer acquired the 53,000 sq.m. office building, located in Paris' La Défense business district, in 2013. Following an extensive renovation and refurbishment program that transformed this 20-year-old office tower into a modern and efficient building, they have successfully leased approximately 50,000 sq.m. to over 30 tenants including CA Technologies, McAfee, Whirlpool, Manhattan Associates, RSA, NTT and Accenture.
Tour Pacific's tenants benefit from an iconic and modern design, direct access to natural light and a rooftop garden, in addition to new amenities such as a lounge, conference centre and fitness space. The building is also well-connected to major transport hubs, making it easily accessible by bus, metro, train and tram. The building is certified HQE Exploitation Excellent and Wired Certified Platinum.
"Tishman Speyer is very proud of our contribution to the transformation of Tour Pacific," said Philippe Joland, Senior Managing Director, President of Tishman Speyer France SAS. "Our goal was to attract clients in the 800-3,000 sq.m. segment by creating a highly appealing office building with new services and amenities, while providing a great work environment for the end users. We also believe that managing the asset directly creates additional value through the development of a unique relationship with the tenants. Tour Pacific has become a long-term, high-quality asset with a core profile as evidenced by the sale to Société Générale Insurance."
"Tour Pacific is an exemplary case of PSP's ability to align itself with best-in-class partners to execute on tactical value creation strategies in core global markets," said Stéphane Jalbert, Managing Director, Real Estate (Europe and Asia Pacific) at PSP Investments. "Tour Pacific was modernized through a comprehensive refurbishment to meet the demands and expectations of today's tenants, while taking advantage of the unique building design and vibrant La Défense submarket."
Travel managers forecast strongest year-by-year growth in a decade
Reading Time:
2
minutes
The number of business trips, and the cost of those trips, is set to rise in 2019, according to the 14th annual International Travel Management Study from AirPlus International. Almost half (45 percent) of the 777 corporate travel managers surveyed by AirPlus in 24 countries expect their company to travel more in the year ahead. That figure is up from 35 percent in 2018 and the highest since the global financial crisis of the late 2000s.
Only 10 percent of travel managers believe their company will travel less, while 44 percent expect no change. India is the country where the highest number of travel managers (83 percent) forecast more trips in 2019. In contrast, 33 percent of Russian travel managers, more than any other country, predict less travel.
Travel managers are economic optimists
Almost half (46 percent) of travel managers expect the global economy to affect business travel positively in 2019. That is well up on last year (27 percent) and the highest figure in the six years the study has asked this question. Only 16 percent of travel managers expect the economy to affect business travel negatively, down from 20 percent in 2018.
The optimism among travel managers may seem surprising given several risks threatening to slow the global economy in 2019, including Brexit, slower growth in the Chinese economy and international trade disputes. But at the time of writing, the International Monetary Fund's 2019 forecast for global GDP growth is 3.7 percent (slower than 2018 but still a relatively high figure), and business travel volume and GDP have long been shown to correlate.
Expect business travel to cost more in 2019
The almost inevitable consequence of more travel is more cost, and sure enough 51 percent of travel managers expect their company to increase its travel spend in 2019 — up from 41 percent in 2018.
"Our travel managers' prediction of increased corporate travel highlights the importance that business travel has gained over the years. Regardless of any possibly positive or negative effects of the global economy, travel managers consider business travel to be necessary and essential in order to gain new business and meet corporate challenges," says AirPlus Marketing Director Yaël Klein. "But more travel also means companies need to pay increased attention to controlling their rising spend. Luckily, there are many excellent tools and techniques to help track and manage travel spend. 2019 is definitely the year to put this good travel management practice in place, or review them if you already have a strong managed program."
Action points recommended by AirPlus to control budgets include:
Make sure you have a good corporate payment solution providing the best possible travel spend data.
Review your policy to identify fresh potential savings.
Re-visit your supplier deals. If you have more spend, you also have more spending power.
Communicate. Tell your travelers that costs are increasing and keep them focused on spending wisely.
Renewed support from the community: $1,763,200 raised for the 16th edition of the Guignolée du Dr Julien
Reading Time:
2
minutes
The community once again showed its support for the 16th Guignolée du Dr Julien which ended this week. A total of $1,763,200 was raised benefiting the Fondation du Dr Julien's three centres of expertise: the Assistance d'enfants en difficulté (AED) centre in the Hochelaga neighbourhood, the Garage à musique (GAM) in the Maisonneuve neighbourhood, and the Centre de services préventifs à l'enfance (CSPE) in the Côte-des-Neiges neighbourhood.
This amount represents approximately 40% of the funds required to offer free quality care and professional services to children and their families living in vulnerable environments where our centres are located.
"Once again this year, we are deeply touched and grateful for the unwavering support and generosity of the community. On behalf of the Fondation's three centres of expertise and training, I would like to extend heartfelt thanks to everyone who has supported us and continues to do so. The ongoing support of the community is a crucial element that allows us to care for and empower these children and youths whose development has been compromised by difficult life circumstances," said Dr. Gilles Julien, Clinical Director, Founding President and Chief Executive Officer of the Fondation du Dr Julien.
The Fondation team would like to give special thanks to the many volunteers who took part in this 16th edition of the Guignolée du Dr Julien, and all its partners: the co-founders Ève Christian (also godmother of the event) and Caroline Lafrance, the godfather of the event, Christian Bégin; Santa Claus, Louis Émond; the team from Samedi et rien d'autre, which was hosted for the 13th consecutive year by Joël Le Bigot and broadcast on ICI Radio-Canada Première; Jean-Charles Lajoie for hosting the traditional children's street hockey game for the 10th time; TELUS for its help with the call centre; and the Jean Coutu Group for its ongoing support with the downloadable Fondation du Dr Julien sticker pack. The Fondation would also like to thank 91.9 Sports and the RNC Media network for its support throughout Quebec.
Other community social pediatrics centres certified by the Fondation du Dr Julien or in the process of being certified also held their own guignolées on December 15, raising a total of $996,595. The funds collected by each centre will be used to provide care and services to children in their community, in addition to the services already offered in each region.
NYC Home Surplus Builds as Overpriced Inventory Lingers on Market
Reading Time:
3
minutes
The sales market's turbulent year ends with inventory close to peak levels citywide, according to the Q4 2018 StreetEasy Market Reports
Last quarter, the number of homes for sale grew at double-digit rates in all five boroughs for the first time ever. In Manhattan, sales inventory rose 15.4 percent year over year, the fastest annual rate of growth in the fourth quarter since the financial crisis. As a result, fourth-quarter inventory was at its highest level since 2010, according to the Q4 StreetEasy Market Reportsi. Brooklyn and Queens also saw significant annual increases in inventory, up 22.0 percent and 30.8 percent, respectively.
Although the listing of new for-sale homes slowed in the fourth quarter from the record highs reached earlier in the year, total inventory rose as overpriced homes lingered on the market. Homes that were fairly priced, however, sold in a similar timeframe as in 2017. Units that went into contract in Manhattan during the fourth quarter of 2018 spent a median of 86 days on the market, an increase of nine days from the previous year. In Brooklyn, homes took a median of 68 days to sell, down two days from the same period a year earlier. In Queens, homes spent 78 days on the market, just two days longer than in the fourth quarter of 2017.
"The glut of unrealistically priced homes in the city has been a main driver of the slow-moving market that ended 2018 – causing more and more homes to pile up before the new year and heightening competition among sellers," said StreetEasy Senior Economist Grant Long. "Heading into 2019, sellers who are unwilling to budge on price are going to face an unforgiving market. Many sellers will have to make difficult pricing decisions in early 2019, particularly with another wave of inventory set to hit the market as the home-buying season heats up in the spring."
See below for additional sales and rental market trends across Manhattan, Brooklyn and Queens.
Q4 2018 Key Findings — Manhattan
Prices dropped for the fourth consecutive quarter. The StreetEasy Manhattan Price Indexii dropped 3.0 percent to $1,132,214, its lowest level since 2015.
The Upper West Side saw the lowest number of recorded sales since the financial crisis. There were 405 recorded salesiii in the Upper West Sideiv in the fourth quarter of 2018 – a 23.7 percent annual drop.
More than a quarter of homes had their price cut. The share of homes with a price cut in Manhattan increased by 4.9 percentage points year over year, reaching 26.8 percent. The median price cut amount remained unchanged, at 5.7 percent of the home's total price.
Rents rose in all submarkets. The StreetEasy Manhattan Rent Indexv increased 2.4 percent annually, reaching $3,207. Rents rose the most in Upper Manhattanvi, up 2.4 percent to an all-time high of $2,380.
The share of units offering rental concessions dropped. In the fourth quarter of 2018, 14.9 percent of rentals in Manhattan offered a concessionvii, down 7.3 percentage points from last year — the largest annual drop since 2010.
Q4 2018 Key Findings — Brooklyn
Prices rose after dipping briefly in the third quarter. The StreetEasy Brooklyn Price Index increased 2.6 percent annually to $711,578. Prices in South Brooklyn[viii] rose the most, reaching $724,055, an increase of 5.5 percent year-over-year.
Recorded sales fell to 2012 levels. The number of recorded sales in Brooklyn dropped 18.8 percent annually, matching levels last seen in 2012.
Homes came off the market two days faster. The median number of days on market dipped to 68 in Brooklyn, down two days from last year. Brooklyn was the only borough where median days on market dipped.
Rents continued to climb. The StreetEasy Brooklyn Rent Index increased 1.5 percent to $2,584. Rents rose the most in Northwest Brooklyn, increasing 3.3 percent annually to $3,058.
Only 1 in 10 rentals offered concessions. Concessions were harder to find in Brooklyn, with the share of units offering concessions down 8.7 percentage points from a year prior.
Q4 2018 Key Findings — Queens
Prices continued to rise. The StreetEasy Queens Price Index increased 5.0 percent to $520,312. Home prices rose in every Queens submarket, led by growth in Central Queens[ix], where prices rose 6.9 percent to $539,006.
There were more than 1,000 more homes on the market than in the fourth quarter of 2017. Total sales inventory increased 30.8 percent in Queens. Sales inventory jumped the most in Long Island City, on the heels of the Amazon HQ2 announcement — up 45.2 percent annually.
More Queens sellers offered price cuts. The share of homes with a price cut rose 5.6 percentage points year-over-year to 19.3 percent in the borough. The median price cut amount remained unchanged at 4.5 percent.
Rents reached an all-time high. The StreetEasy Queens Rent Index increased 2.6 percent annually, reaching $2,164.
Landlords advertised concessions on fewer units. The share of rentals advertising concessions fell to 9.6 percent in Queens – down 5.6 percentage points annually.
The complete StreetEasy Market Reports for Manhattan, Brooklyn and Queens, with additional neighborhood data and graphics, can be viewed at streeteasy.com/blog/research/market-reports/. Definitions of StreetEasy's metrics and monthly data from each report can be downloaded at https://streeteasy.com/blog/data-dashboard/.