Official Hong Kong Blockchain Week launches March 4 – 8, 2019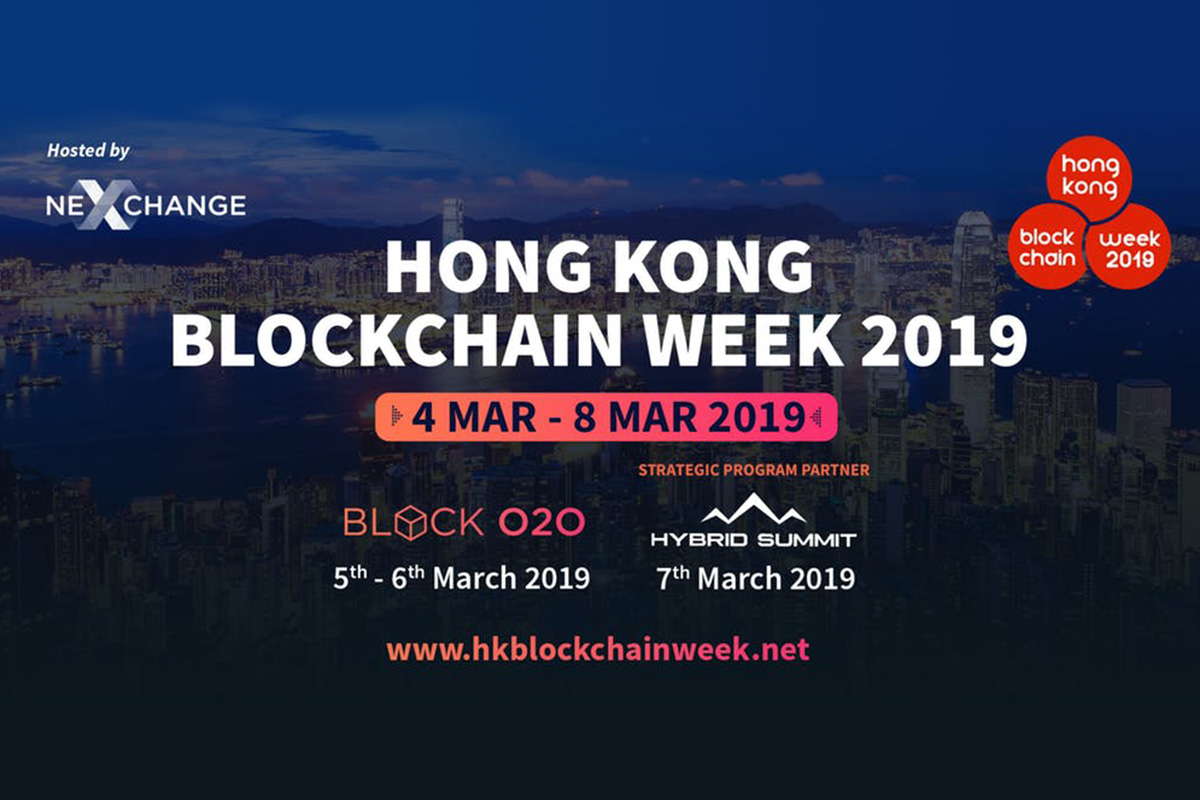 Reading Time:
2
minutes
The Official Hong Kong Blockchain Week will be launched from March 4 – 8, 2019 and be hosted by NexChange. Blockchain business and technology leaders from around the world will converge in Hong Kong.
The week will be anchored by NexChange's Block O2O Global Blockchain Summit 2019 (March 5-6). The Hybrid Summit will be hosted by Strategic Programme Partner Hybrid Block on March 7. The Week will be supplemented by over 20 accredited events, details of which can be found at hkblockchainweek.net.
Over 120 speakers from 50+ countries will meet with more than 150 investors and in excess of 100 journalists at HKBCW.
Hong Kong is Asia's premiere blockchain conference center for new blockchain enterprises to come and raise money, for major exchanges to establish themselves and for investors to decide where to place their bets in the blockchain future. Major corporate players will come to network, learn, and present their solutions alongside influential global NGOs.
The Hong Kong government has made a major push to support research and development of new technologies, including funding for blockchain. Major government departments and research centers are lining up to stand behind Blockchain Week.
From Bitcoin loyalists to those building Blockchain 2.0, 3.0, and beyond, Hong Kong will gather over 3,000+ delegates at the main event and at smaller blockchain events across Hong Kong. Deep dive education, practical workshops, networking opportunities, exhibitions and site tours will make it an action-packed week.
Hong Kong is host to crypto's biggest exchanges, the highest concentration of investors and the most crypto-active community in Asia. Major consortia like Hyperledger have made Hong Kong home for their Asia Pacific leaders. Bitmain chose Hong Kong's stock exchange for its upcoming listing. Major multinationals have blockchain research labs and architects situated in the heart of Asia.
Powered by NexChange, there will be a blockchain expo and a blockchain conference. Hear from blockchain experts on:
| | | |
| --- | --- | --- |
| Cryptonomics | Investment Climate | Blockchain for finance |
| ICOs vs VC and IPOs | Regulatory Issues | AI and blockchain |
| Security Tokens | | |
NexChange CEO and Founder, Juwan Lee, says, "It is time for the first official Hong Kong Blockchain Week with the full support of the vibrant global blockchain community coming together. "
Endor (EDR) Gets Listed on OKEx's First Partner Exchange CoinAll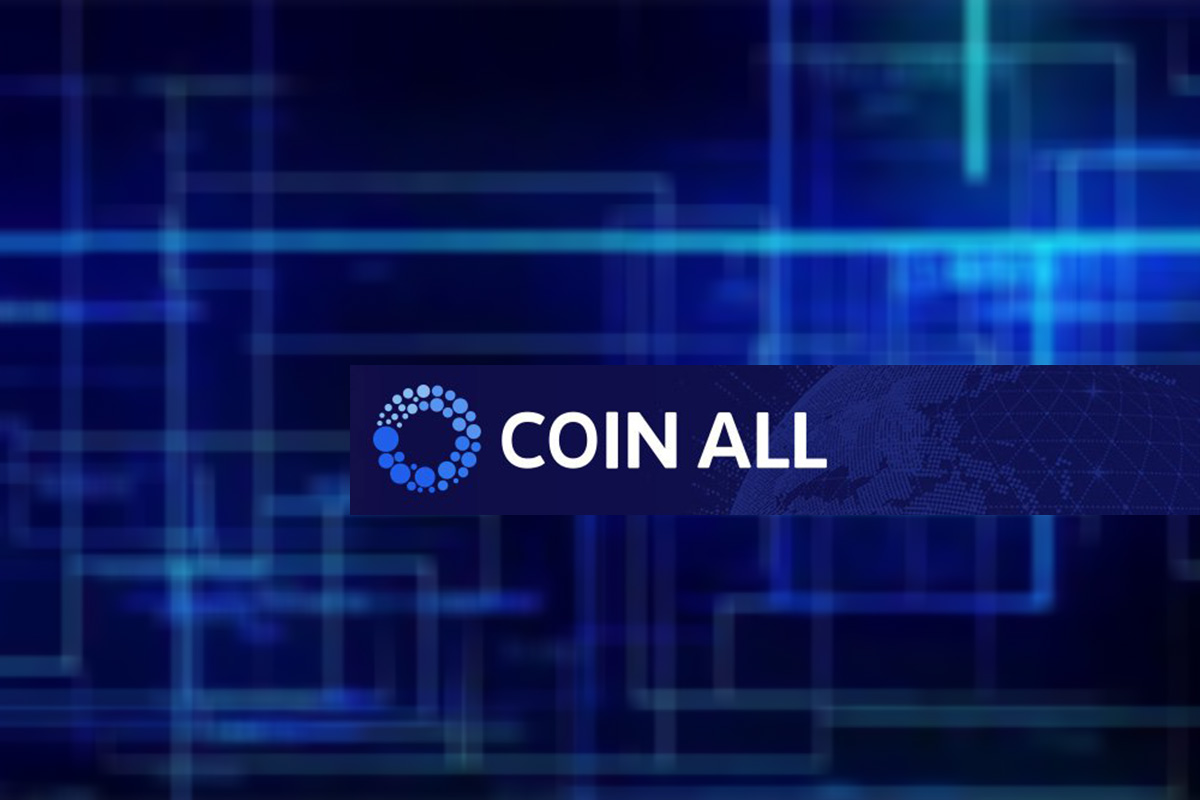 Reading Time:
1
minute
CoinAll (www.coinall.com), OKEx's first partner exchange, has announced it will be listing Endor, a well-reputed protocol utilizing AI prediction technology. EDR deposits are now in effect. Trading started at 17:00 Nov 14th (HKT, UTC+8). To celebrate the listing of EDR on CoinAll, EDR has launched a campaign. During the promotion period, traders can deposit and trade EDR to win 6 BTC.
After years of research at MIT, Endor invented the "Google of predictive analytics", providing automated AI predictions for companies. Leading banks, large retailers and Fortune 500 companies such as Coca-Cola and Mastercard have utilized Endor to predict consumer behavior, make data-driven decisions and increase revenue.
The Endor protocol is the world's first predictions protocol, enabling an ecosystem that provides automated, accurate, affordable and censorship resistant AI predictions for the long tail of businesses – working on fully encrypted data. The EDR token is the exclusive means of payment for services on the Endor Protocol.
Recently, the deliberations of the Congressional Blockchain Caucus have been finally unveiled in the report: "The Impact of Blockchain for Government: Insights on Identity, Payments, and Supply Chain". Endor stood out among the latest projects featured in this report as an exemplary landmark of how tokens can be used to achieve the true power of decentralization.
Report:
http://businessofgovernment.org/sites/default/files/The%20Impact%20of%20Blockchain%20for%20Government.pdf
As the world's first community-based autonomous exchange, CoinAll adopts the advanced and secure technology of OKEx, including the world-class order matching system, digital asset wallet, and funds settlement system. CoinAll shares OKEx's massive user base of more than 20M users. All OKEx accounts can be used to log into CoinAll and trade without further registration.
Bitcoin BCH Hash War Will be Decided by Sustained – Not Temporary, Rented – Hash Power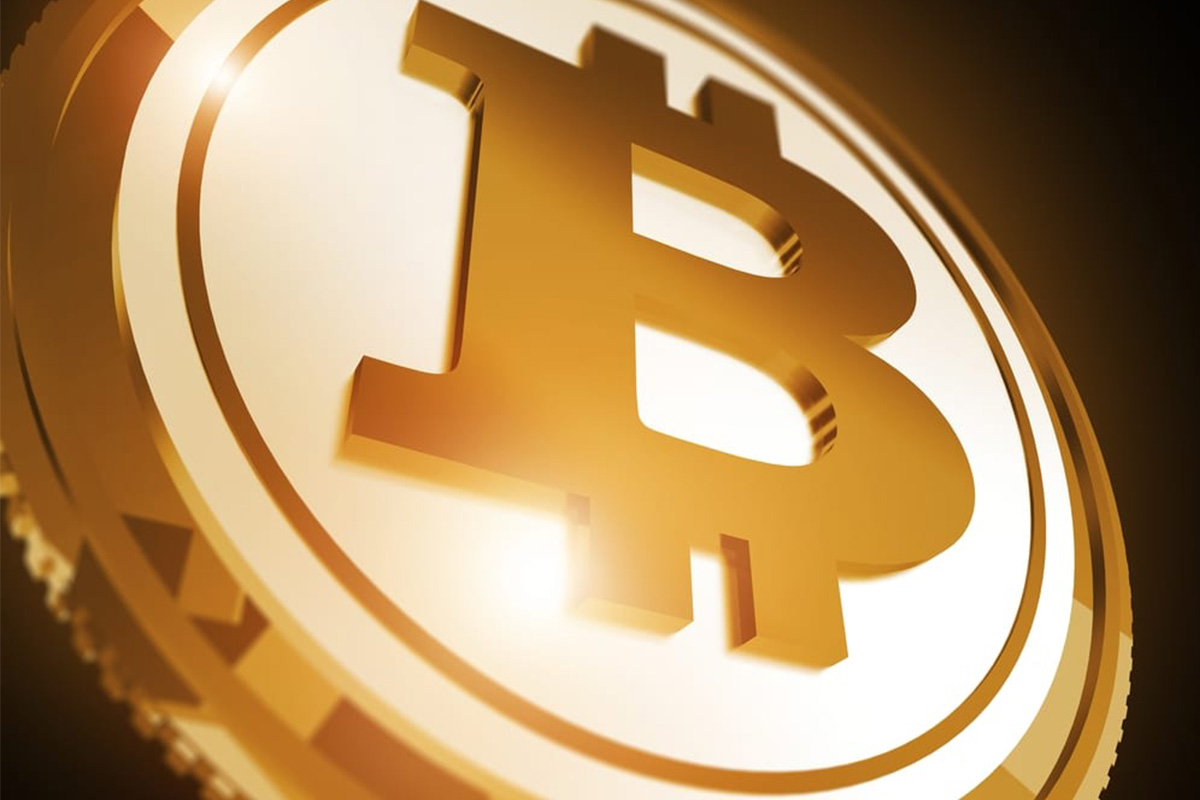 Reading Time:
4
minutes
With the Bitcoin BCH network upgrade on November 15, a hash war has begun with miners voting between Bitcoin SV and Bitcoin ABC – two competing implementations of the BCH protocol. As fully expected, Bitcoin ABC appeared to take a temporary lead on the first day by receiving an artificial boost from temporary, "rented" hash power subsidized by Roger Ver's organization Bitcoin.com, which announced it would use its pool customer hash on BCH for just 24 hours, and from ABC's main supporter Bitmain Technologies, the Chinese manufacturer of crypto mining rigs. However, Bitcoin SV has strong support from CoinGeek, the largest BCH miner, and nChain, the leading blockchain research & development firm. CoinGeek and nChain have the resources to fight long term with their own sustained hash, long after Bitmain cannot afford to bleed money for rented hash. Therefore, the BCH hash war will not be decided in 1 or 2 days,but over many days and possibly weeks by on-going miner votes with sustained Proof of Work. Until a dominant chain emerges, cryptocurrency exchanges, wallet and service providers are advised to remain neutral, and to run a Bitcoin SV node to be prepared for the best interests of users.
CoinGeek founder Calvin Ayre expressed his determination to fight the BCH hash war as long as it takes:
"CoinGeek and nChain are in this battle for the long haul. We will mine BCH and fight as long as it takes to protect the original Bitcoin from Bitmain, Jihan Wu, and their Bitcoin ABC development group who all want to change BCH into some alt-coin Wormhole token technology. Roger Ver's company Bitcoin.com is subsidizing hash for only 24 hours, taken from his own customers. As for Bitmain, to keep up with us in this hash war, Bitmain will have to spend millions of dollars a day from its investors' money and shareholder assets, while also trying to raise more investor money for its shaky IPO. This will bleed Bitmain's cash and cryptocurrency reserves, because we are prepared to fight for months and months. If I were a shareholder or investor in Bitmain, I'd be asking why Jihan Wu is spending all your money to control BCH when Bitmain's business supports multiple cryptocurrencies."
Bitcoin SV is the new full node implementation for Bitcoin Cash that seeks to restore the original "Satoshi Vision" for Bitcoin and allow it to massively scale. For the November 15 upgrade, Bitcoin SV's feature set is not compatible with that of competing client Bitcoin ABC. When there is a disagreement between rule sets, the original Bitcoin white paper described the "Nakamoto consensus" method for miners to vote with their computing power (1 CPU = 1 vote) to enforce any rules: "The majority decision is represented by the longest chain, which has the greatest proof-of-work effort invested in it."
The current hash war is the world's first test of Nakamoto consensus. After the November 15 upgrade, Bitcoin ABC appeared to temporarily lead with a higher portion of the BCH network's total hash power. But ABC's perceived first-day advantage comes from a sudden burst of hash presumably rented from the Bitcoin Core (BTC) network to move over to BCH. By November 14, the day before the hard fork, Bitcoin SV's support consistently grew for weeks and dominated with a clear 72-78% lead over ABC (18-22%):
Bitcoin ABC even dropped to tying for 3rd place with Bitcoin Unlimited, another implementation which is compatible (as a configurable option) with both Bitcoin SV and Bitcoin ABC rule sets.
Yet suddenly on the November 15 upgrade date, a huge wave of hash magically came to support Bitcoin ABC. This came from Bitcoin.com's pool which announced it was boosting its BCH hash for only 24 hours, by moving customer hash from the BTC chain. In addition, Bitcoin ABC is receiving more support from "rented" or subsidized from BTC mining pools controlled by (Antpool.com, BTC.com, ViaBTC) or friendly (BTC.top) to Bitmain. To obtain rented hash, Bitmain must pay to subsidize the difference in lower revenue miners receive on the BCH chain when total hash rate grows, compared to mining on the more profitable BTC network. BTC.top's CEO Jiang Zhuoer estimates this can cost over 100 million yuan or USD $14 million per day. The rented hash supporting Bitcoin ABC is temporary, and will leave the BCH network when not subsidized. This is a losing proposition for Bitmain; each day a hash war continues, Bitmain must pay millions of dollars to give Bitcoin ABC an artificial advantage. But when Bitmain can no longer afford to pay for it, the rented hash will leave BCH and Bitcoin SV will again dominate by virtue of its long-term, sustained hash support.
In contrast, Bitcoin SV's support comes from CoinGeek and nChain's BMG mining groups, which are 100% dedicated to support Bitcoin SV with their genuine hash. SVPool, a personal initiative of nChain Chief Scientist Craig Wright and the newly-formed Mempool also run Bitcoin SV; those pools gather miners supporting the Satoshi Vision and do not pay added subsidies to miners beyond the amount actually earned from participating in their pools.
Ayre explained why sustained hash power should decide:
"Bitcoin is about Proof of Work (PoW), not Proof of Rented Hash (PoRH). To decide which chain should be the true Bitcoin BCH, you should pick the longest chain with the most legitimate, sustained Proof of Work invested. It is ridiculous to count transient, rented hash which comes onto BCH artificially for short bursts of time because it is subsidized to do so, but then disappears and does not really sustain Proof of Work on the network. That is like paying a person to show up in a foreign country to vote in a political election, without meeting citizenship requirements to vote. At CoinGeek's BCH Miners Choice Summit on November 2, we were offered thousands and thousands of petahash to rent for this battle. While we can afford to pay for more rented hash than Bitmain can, we decided to set a better precedent for Bitcoin and fight with honest hash invested to support BCH long term."
Majority of micro VC LPs and GPs plan to invest internationally in 2019, Silicon Valley Bank survey finds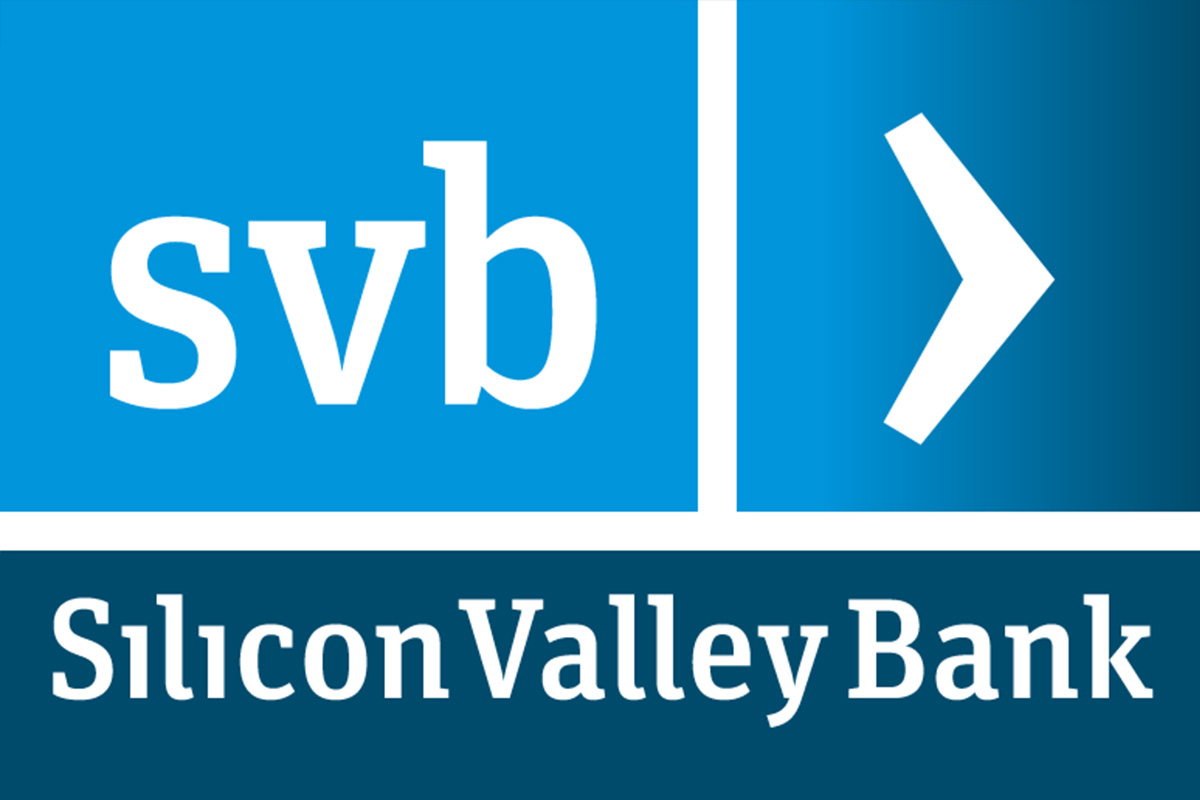 Reading Time:
2
minutes
A majority of micro VC limited partners and general partners seeking new deals say they expect to make an international investment in 2019, according to a survey by Silicon Valley Bank (SVB), the bank of the world's most innovative companies and their investors. Two-thirds of LPs and GPs surveyed at the sixth annual Micro VC Summit, hosted by SVB and Cendana Capital in San Francisco in October, said they are looking for investments abroad in 2019.
The survey asked investors to name which new regions they are considering that they haven't previously explored, with 23 percent citing Asia, 18 percent saying Canada and 13 percent choosing Europe. In U.S. regions in which they had never invested previously, 18 percent said they are looking at the Midwest and Southern California, 13 percent said the Northwest and 12 percent chose the East Coast.
The survey also found that half of GPs expected to raise a new fund in 2019. Asked separately about the VC fundraising environment, 38 percent expected it to become more difficult next year, while 50 percent expected no change. Many acknowledged that the overabundance of capital would lead to increased competition for deals and higher valuations.
LPs that invest in VC-backed companies reported that they are nearly equally interested in life science/healthcare (48 percent) as they are in crypto/blockchain (45 percent). Ten percent said they are interested in investing in cannabis funds.
Jim Marshall, Head of SVB's Emerging Manager Practice, said the results underscore the strength of micro VCs, especially as their reputations and track records are growing.
"With growing interest in the innovation sector from nontraditional investors, we're predicting ample new opportunities for emerging managers. We have found that the majority of LPs are looking to invest in emerging managers for their greater likelihood to generate alpha," Marshall said.
He added, "We also expect more VCs to look internationally for new investment opportunities. Many tell us they are exploring regions in which they have never invested previously. They are in search of new talent and lower startup operational costs, notably in Asia and Canada."
Methodology
Silicon Valley Bank surveyed 111 micro VC LPs and GPs at its sixth annual Micro VC Summit in San Francisco on October 11, 2018. The Micro VC Summit is an invite-only annual education and networking event attracting more than 300 early-stage investors, largely comprised of general partners and limited partners in seed funds.