Inaugural Infinity Film Festival Celebrated Four Days Of Exciting Panels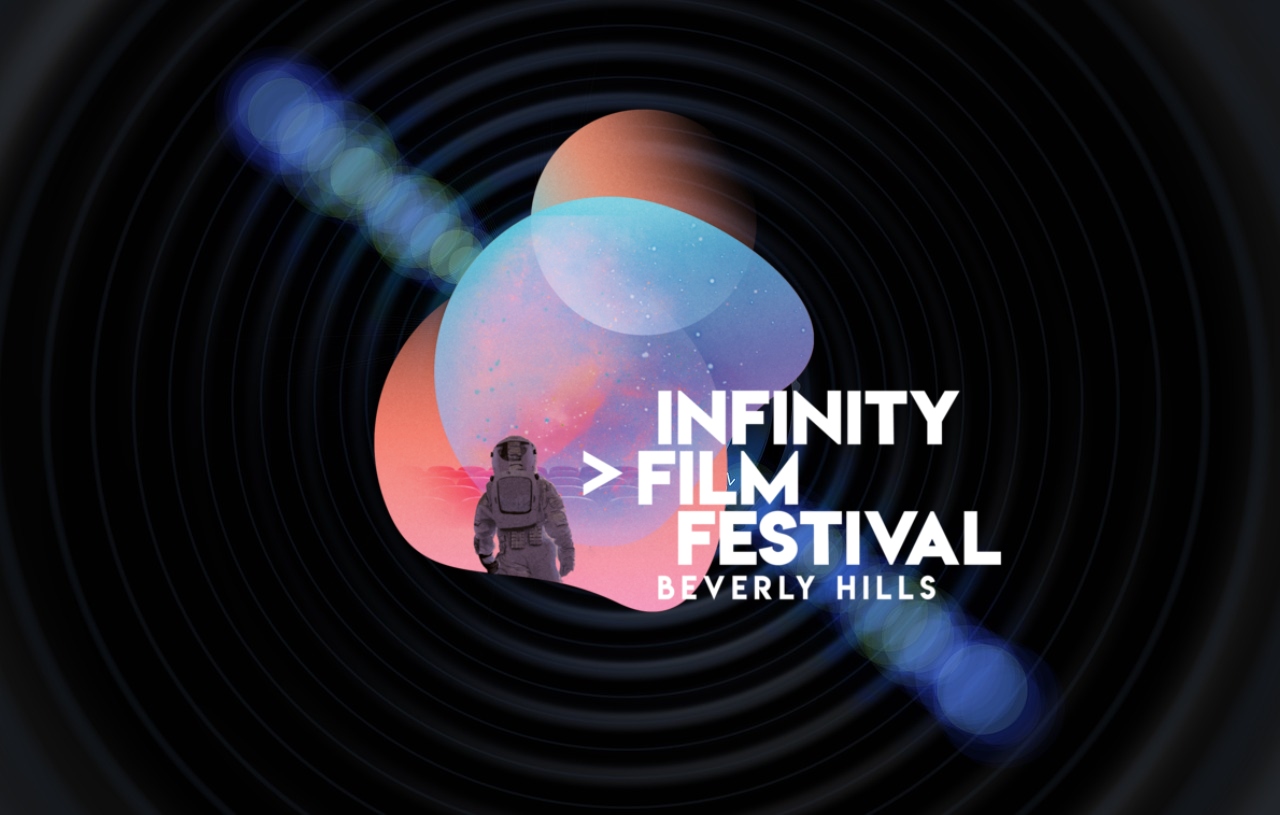 Reading Time:
2
minutes
Inaugural Infinity Film Festival Celebrated Four Days Of Exciting Panels, Screenings And Cutting Edge Technology Exhibitions And Featured Title Sponsor RYOT And Presenting Sponsor Epic Games And Unreal Engine
The inaugural Infinity Film Festival™, brought to Beverly Hills by title sponsor, RYOT, presented by Epic Games and Unreal Engine and co-presented by D-BOX, took place November 1 – 4, 2018. Celebrating "Story Advanced by Technology," attendees spent four days experiencing over 100 screenings: AR, VR, IoT, Shorts, Digital-First, Features, TV, OTT, 30+ cutting-edge tech exhibitions, over 200 industry-leading speakers from Hollywood, Silicon Valley and Silicon Beach, web-based app and "Digital Swag Bag" on the Blockchain and an opening night VIP reception at United Talent Agency with Consumer Technology Association (CTA). In addition to the varied formats showcased at IFF, a partnership to present leading short-form content was formed with Audience Awards, now in its fifth year.
"Infinity Film Festival delivered seemingly non-stop, compelling presentations and demonstrations of how creators are using cutting-edge tech from Silicon Valley and Silicon Beach to completely transform the way in which stories are being shared and experienced," said CEO and Founder, Nick Urbom. "Through IFF, Los Angeles will continue to lead the way in showcasing story advanced by technology in the years to come."
Featured speakers during the festival included, Vicki Dobbs Beck, Executive in Charge at ILMxLAB, Lucasfilm's Award-Winning immersive entertainment division, and board member for the Infinity Film Festival, Rick Champagne, NVIDIA, Ravi Velhal, Intel, Doug DeLuca, Jimmy Kimmel Live, Don Eklund, CTO, Sony Picture Entertainment, Ben Havey, VP, Technology Group, The Walt Disney Studios and Brent Weinstein, United Talent Agency. Additionally, Ridley Scott Creative Group oversaw streaming of both the IFF Tech Lab™, presented by Epic Games and Unreal Engine, as well as a live table-read of unproduced content on Facebook LIVE.
"From major media and production studios, to the leading tech companies, Beverly Hills attendees experienced an exclusive vision of the future this weekend," added IFF Founder, Mark Lieber.
The IFF Monolith™ Awards Technology Committee announced its call-to-entry beginning December 1. The distinguished committee, chaired by Hanno Basse, CTO, 20th Century Fox Film Corp., includes committee members: Vicky Colf, CTO, Warner Bros.; Joanne Kim, VP & Head of Production/Post Production Technology, Legendary Pictures; Poppy Crum, Chief Scientist, Dolby Laboratories; and Spencer Stephens, Principle, techXmedia and former CTO at Sony Pictures Entertainment. The 2018 IFF Monolith™ Awards Winners for content include:
Immersive VR: Audience Award
First Man
INTEL
Game Engine: Animated Feature
Allahyar and the Legend of Markhor
3rd World Studios
Game Engine: TV Series
Zafari
Zafari Holdings, Ltd.
Location-Based Entertainment
Star Wars: Secrets of the Empire
ILMxLAB
Immersive: AR
The Boy and the Lemon
Method Studios
Immersive: VR
Caliban Below
Blackthorn Media
Immersive: VR
Carne y Arena
ILMxLAB
Immersive: VR
Fire Escape
INK Stories
Immersive: VR
Aurora
Pink Kong Studios
Immersive: VR
Mad Factory
The Third Floor
Episodic
Subverse: Episodes 1 & 2
Joseph White
Narrative Feature
The Browsing Effect
Michael Feinstein
Narrative – Short
Athena
Nick Walker
Complete IFF Overview can be found on their site: InfinityFilmFestival.com
Live Streamed festival videos can be found on: Facebook.com/InfinityFilmFestival
OKEx Launches Thai Baht (THB) and British Pound (GBP) OTC Trading
Reading Time:
2
minutes
OKEx, the Malta-based world-leading digital asset exchange, announced to launch two new currencies – Thai Baht (THB) and British Pound (GBP) on its over-the-counter (OTC) trading platform (also referred to as fiat-to-cryptocurrency platform). Users in Thailand and the United Kingdom can now complete KYC verification to be eligible to trade on the OTC trading platform.
OKEx OTC trading allows users to place orders with self-selected exchange rate and payment methods to buy or sell Virtual Financial Assets with fiat currencies, which benefits them by offering a low-volatility market and zero transaction fee. Instead of the listing of the new currencies, Thai Baht (THB) and British Pound (GBP), OKEx OTC trading platform has already been facilitating global digital assets trading with the Vietnamese Dong (VND) and Chinese Renminbi (CNY) fiat-to-cryptocurrency markets, and more currencies are expected to come in at a later time this year. The Thai Baht (THB) and British Pound (GBP) OTC trading markets currently support BTC, USDT, ETH, and LTC.
"Our mission is simple at OKEx. We aim to offer flexibility and convenience to our traders. Thailand and the UK own the fastest growing crypto communities in the world. We see great potential in these two markets and want to support the needs there. Because of the increasing trading volume and number of traders in these two countries, we decided to launch the new THB and GBP trading services on our OTC trading platform. Wherever the market potential locates, we will expand to there. In 2019, you can expect more currencies will be supported on OKEx," said Andy Cheung, OKEx's Head of Operations.
OKEx OTC Network Launch Events and Promotions
To celebrate the launch, OKEx has come up with new incentives to encourage new sign-up for merchants and customers in Thailand and the UK. From January 23 to 27, newly registered customers can earn up to 50 USDT for making a minimum deposit of 100 USDT (or equivalent) and complete their first OTC transaction on OKEx, while the top 70 merchants with the most transaction volume will be rewarded 30 USDT (1 time per day).
In addition, the OKEx OTC Network Launch events will be hosted in Bangkok, Thailand on February 13, 2019 and London, UK in March respectively.
For more details, please refer to OKEx Twitter.
Risk Warning: Trading digital assets involves significant risk and can result in the loss of invested capital. Users should ensure that they fully understand the risk involved and take into consideration their level of experience, investment objectives and seek independent financial advice if necessary.
Disruptive Ag Tech Company Hires New CTO
Reading Time:
2
minutes
HerdX Inc. new Chief Technology Officer, Austin Adams comes to the Texas Hill Country from the California Coast.
HerdX is pleased to announce that Austin Adams made the move to Boerne, Texas from the San Francisco Bay Area to become HerdX's Chief Technology Officer.
Adams is well qualified to accelerate the HerdX agricultural technology solution into the global market, holding over a decade of experience in leading innovative software teams. At his previous employer Adams took multiple greenfield projects from initial scoping, to research and development, to proof of concept, and ultimately to market leading products. Adams is an early adopter, leader, and contributor to the Kubernetes open source platform. He has used Kubernetes to create automation systems to help drive over a billion dollars of product sales.
Adams will be leading the HerdX technology team in implementing the HerdX solution by partnering with restaurant chains and established grocers in the coming year. Adams states, "I am most excited about bringing together blockchain and high security IoT to provide provenance mapping for the consumer. I am coming back to my roots working in the ag tech industry and am grateful to help lead this innovative team." Adams is already adding product innovations that will expand the company's offerings into more global markets. His skill set is also helping accelerate the implementation and commercialization of HerdX's blockchain system.
"I was looking for a top tier technology officer that could help our company's product offering grow rapidly in the U.S. and scale us faster overseas," says Ron Hicks, President and CEO of HerdX. With food traceability and tracking as a high priority for HerdX, Ron sees Austin as the ideal next step in the company's growth coming in at just the right time.
HerdX Inc. is an early stage agricultural technology company that develops products for farmers designed to reduce operational costs, improve animal health and well-being, and enable the delivery of traceable meat products to consumers. HerdX provides blockchain secure transparency for the consumer by connecting them back to the farmer through QR codes on packaging for grocers and menus for restaurants.
Luxochain Combats Counterfeiting With Launch of Authentication and Tracking Service of Luxury Goods on the Blockchain
Reading Time:
2
minutes
Luxochain has announced the launch of a blockchain-based service combining Near Field Communication (NFC), Radio Frequency Identification (RFID), and the new Fingerprint Authentication (FPA). Its certified system Block ID, based on blockchain technology, uses a unique token attached to every single product on the market, to combat the $1.2 trillioncounterfeit luxury goods marketplace.
With the Luxochain system, available in APP, any buyer, before a purchase, both in-store and online, can check the authenticity of each product, verifying the information on the blockchain attached with each product. In case of theft or loss it will be able to block the asset, so as to facilitate the recovery of the object and return it to its rightful owner, fighting the counterfeiting market.
Already in advanced talks with leading luxury brands Luxochain offers a valuable service to consumers, protecting their purchases, and works side by side with brands providing an incomparable mechanism of transparency, contact, loyalty and i-couponing towards their customers.
At the stage of manufacture, all authentic luxury products will be fitted with an invisible and encrypted serial number (a Block ID). The ID is associated with a token that is uniquely identifiable, to which luxury brands will register on the blockchain. Once inputted, the information can never be altered from the outside.
Certifying authenticity at the point of sale using blockchain technology, customers can scan the code and ascertain the authenticity of the product. Their product's unique certificate reveals information including the make, model, origin and history across the supply chain. Merchants can use the blockchain to transfer ownership rights from themselves to new owners, which rapidly increases the chances of recovery in the event of theft. It will be possible to block or 'bin' a product in case of its being stolen, to ensure it doesn't fall into the hands of illegitimate vendors. Products can be authenticated easily just by using the Luxochain mobile app.
Luxochain eliminates the security risk that arises from carrying large amounts of money. Lovers of luxury products can simply register on the platform and purchase brands there. The existence of the blockchain also eliminates the need for third parties and streamlines the relationship between merchants and buyers, something that can also be done in the second-hand market.