The US-Mexico-Canada partnership to boost jobs and economic growth in Ontario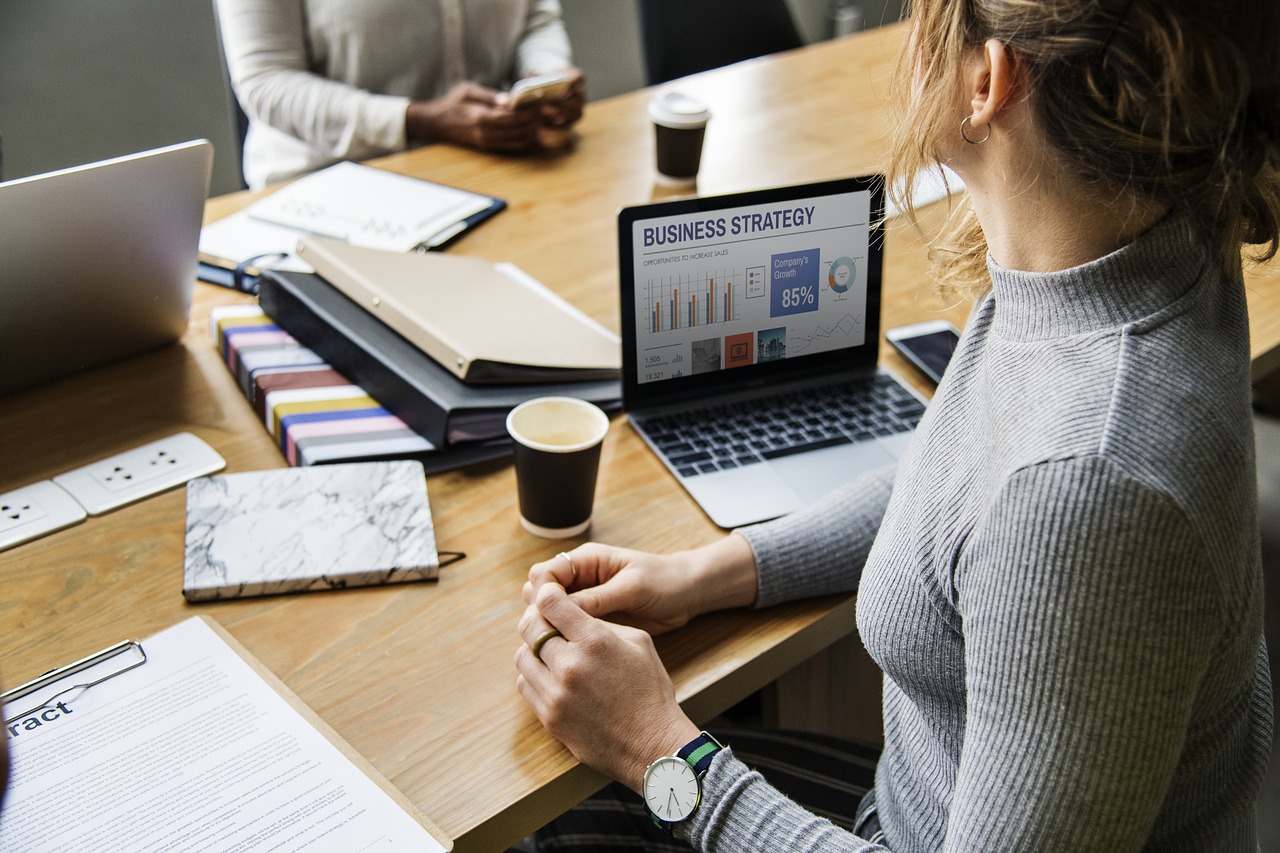 Reading Time:
1
minute
A new joint partnership involving three countries, called the United States-Mexico-Canada Agreement (USMCA), is all set to change the landscape of Ontario, especially Southwestern Ontario. There will a surge in job creation as well as economic growth. Canada is likely to benefit more from the three-country agreement.
The partnership is an important step forward for North American trade, reinforcing strong economic ties between the three countries, reaffirming certainty in our longstanding trade relationship, and fostering good, well-paying jobs for Canadians. Bardish Chagger, the leader of the Government in the House of Commons, recently spoke about the importance of the USMCA in providing stability and predictability in trade with our largest market, and in supporting continued prosperity for Ontario.
Canada is the only G7 country to have trade agreements with all G7 countries. When implemented, the USMCA will help Canadians continue to compete globally and prosper in a healthy, integrated North American economy.
The Government of Canada will continue to engage with our North American partners to finalise the details of an agreement that benefits all Canadians.
Survey finds retirement crisis looms large over small Businesses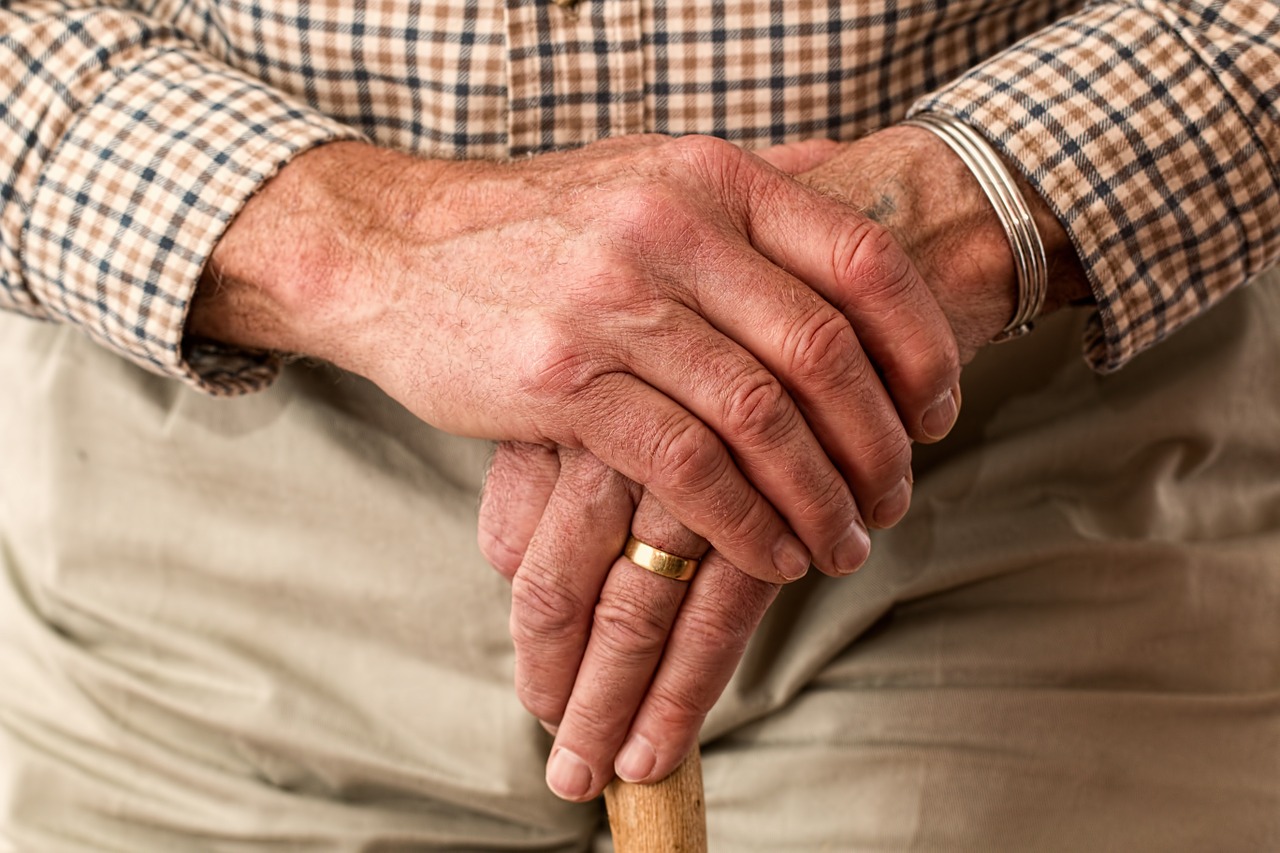 Reading Time:
2
minutes
Small Business Leaders Say Americans Are Not Adequately Saving For Retirement; Lack of Awareness of Different Retirement Plans and Importance to Employees
According to a survey done among small business leaders and employees, the sector in America is staring at a retirement crisis. According to results from the inaugural Millennium Trust Small Business Retirement Survey, 93 per cent of small business employers and 95 per cent of employees agree that Americans are not saving enough money maintain their lifestyle after retirement. More importantly, about 25 per cent of employees do not have any sort of retirement plan. Millennium Trust Company commissioned this first-of-its-kind survey. The results reveal a major discord between employers and employees about the retirement savings plans. While 88 per cent of employees think it is important to have retirement plans when choosing a new employer, just 67 per cent of small business employers think it is important to have a retirement programme for employees.
The survey also uncovered differing impressions of how important a retirement savings option is when considering employment:
Ninety per cent of millennials are most likely to say a retirement savings option is important for staying with a current employer, and 91 per cent identify it as an important factor when considering a new employer.
However, only 23 per cent of small businesses strongly agree that having a retirement benefit would help them attract and retain talented workers.
As a result, 55 per cent of small businesses looked at a retirement plan, but still chose not to offer anything while 45 per cent admit they have not spent any time researching retirement programmes.
"Our latest survey is a wake-up call for small businesses. Time and time again we hear the value and importance employees place on having retirement plans and how a lack of access to a workplace savings option is contributing to the overall retirement crisis in America," said Gary Anetsberger, Chief Executive Officer, Millennium Trust Company. "The misperceptions in the market about costs and limited options are hurting small businesses and employees. Traditional 401(k) plans have been great for Americans, but they aren't a fit for every business. It's time employers educate themselves on other viable savings solutions that can increase retirement readiness for Americans."
Study find shoppers value communication over convenience for returns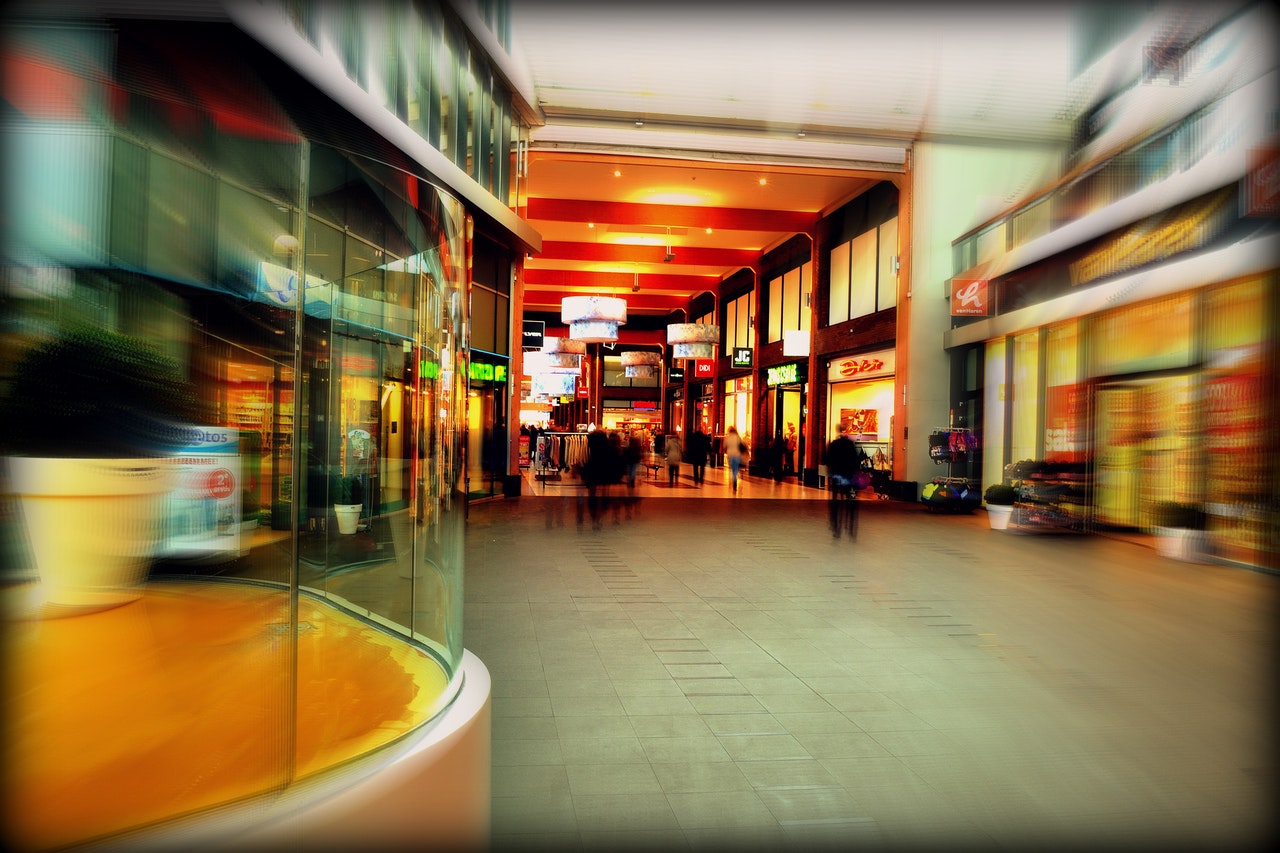 Reading Time:
3
minutes
A new study, conducted by the US-based consumer research firm Narvar, concluded that a majority of shoppers value transparent policies and proactive communication more than convenience during the returns process. Better and clearer communication boosts consumer perception and brand loyalty.
The study also found that 96 per cent of consumers prefer to buy from a retailer again if the returns experience is hassle free. In contrast, a cumbersome returns policy chases away shoppers from buying again. About 50 per cent of buyers also want notifications about the status of their return package and refund. The recent return and refund stats for Amazon conclusively prove the point: 75 per cent of Amazon shoppers considered their most recent return easy even though 66 per cent had to print a return label and 35 per cent needed to contact the retailer for return authorisation, compared to 33 per cent and 27 per cent of other shoppers, respectively.
"More and more, consumers are demanding to be kept in the loop throughout their shopping journey, which includes returns. Shoppers are even willing to put in a little more effort in exchange for clear and proactive updates," said Amit Sharma, founder and CEO, Narvar. "Retailers will need to treat returns as a critical moment of opportunity in the customer experience."
The following are some major findings of the study:
Easy returns drive loyalty.
Consumers will shop again with brands that offer a positive returns experience. A restrictive returns policy can result in a lost sale, though tolerance for fees has increased since last year.
Seventy per cent of consumers said their most recent returns experience was easy and 96 per cent would shop again with a retailer based on a good returns experience.
Sixty-nine per cent say they would not buy from a retailer if they have to pay for return shipping, down from 74 per cent in 2017.
Sixty-seven per cent say they would not buy from a retailer if they have to pay restocking fees, down from 84 per cent in 2017.
Amazon shoppers jump through more hoops but are happier with the experience.
Because Amazon clearly communicates the status of returns and refunds, shoppers will endure some inconvenience in the process.
Seventy-five per cent of Amazon shoppers considered their return easy, compared to 65 per cent of other shoppers.
Sixty-six per cent of Amazon shoppers had to print a return label, compared to 33 per cent of other shoppers.
Thirty-nine per cent of Amazon shoppers received a confirmation when their refund was processed, compared to 21 per cent of other shoppers.
Returns can induce anxiety and frustration.
Retailers can ease shopper concerns with a transparent returns process and clear communication.
Thirty-one per cent of shoppers have kept unwanted items to avoid the hassle of returning them, down from 53 per cent in 2017.
Twenty-eight per cent worry their return will be lost in the mail.
Consumers want the option to buy online and return in-store.
The top reasons for preferring in-store returns were "immediate credit" and "not having to worry about a lost package."
Sixty-three per cent of shoppers mailed their most recent return, despite 40 per cent saying it's easier to return items to a store.
Seventeen per cent won't buy an item without the option to return in-store.
"Bracketing" is common among consumers, especially luxury shoppers.
Consumers are continuing to "bracket"—buying multiple versions of an item with the intention to return some.
Forty-one per cent of shoppers said they bracket at least some of their online purchases, consistent with data from 2017.
Fifty-one per cent of luxury shoppers bracket versus 34 per cent of non-luxury shoppers.
The complete report detailing the findings of the study is available online at Narvar.com.
Zoho Deepens Analytics and AI in New Customer Experience Platform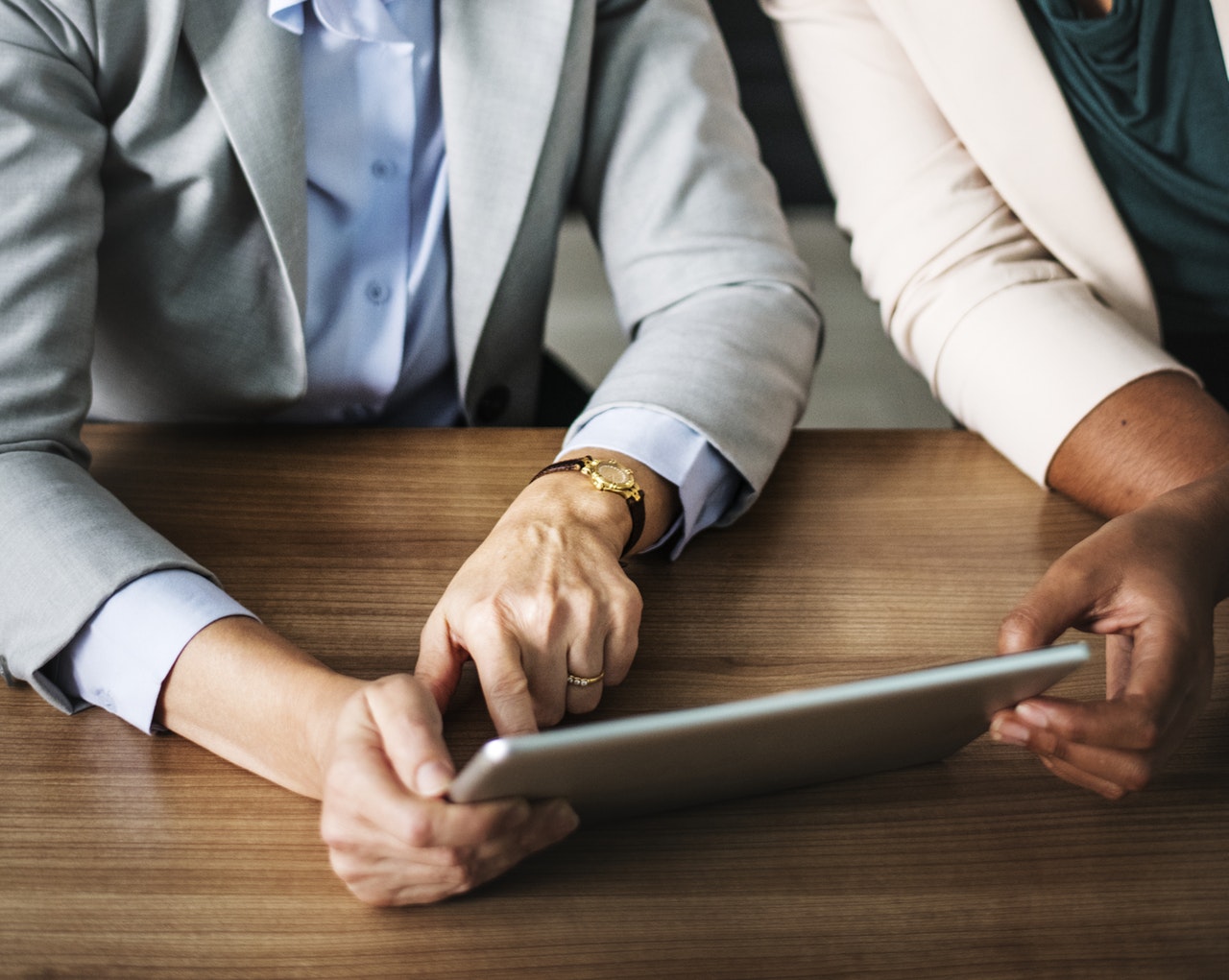 Reading Time:
5
minutes
Zoho today unveiled the next generation of Zoho CRM Plus, its all-in-one customer experience suite that empowers Sales, Marketing, Customer Support, and Operations to work as one. Now, Zoho customers have complete visibility of their customers across departments rather than partial views. Fuelled by Zia, Zoho's Intelligent Assistant, and the enhanced Zoho Analytics, Zoho's business intelligence and reporting engine, Zoho CRM Plus helps businesses deliver superior customer experiences, by allowing users to deeply understand customer sentiments, delight customers across channels, and adeptly prescribe actions to keep customers content throughout their journey—all from one place.
"Companies now recognise the importance of AI in creating positive experiences for customers. The focus now has shifted to bringing AI across an integrated platform, creating a consistently positive experience across and throughout the customer journey," said Brent Leary, co-founder and partner, CRM Essentials. "With CRM Plus, Zoho has introduced a compelling platform where Sales, Marketing, Support and Operations are built on one technology stack, allowing its intelligent assistant, Zia, to access data across all of its applications, automatically providing teams with valuable insights enabling them to deliver better customer experiences across all channels."
The power of Zia and Zoho Analytics across this new Customer Experience Platform, coupled with significant updates to Zoho Desk, Zoho Social, and SalesIQ, businesses can now simply unify all customer-facing teams on a single interface and leverage real-time, contextual intelligence pulled from the front- and back-office, across all customer touch points, in just a single action. The platform sets a new standard for seamless omni-channel customer engagement, sentiment collection and analysis, and prescriptive actions across departments to increase the bottom line.
Putting Zia at the centre of customer experience
Customer sentiments are automatically available to service agents on Zoho Desk while Zia suggests next steps based on results from previous and similar interactions with other customers. Zia also suggests responses to customers on behalf of service agents and sales representatives
Sales teams are equipped with real-time insight such as the best moment to call a prospect or likelihood to close a deal when they follow a stream of actions. Zia analyses sales activities and predicts how the business is trending. It also monitors that trend against actual business health and predicts anomalies so teams can stay ahead of potential problems. Using Ask Zia, teams can access insight from past, present, and future with a simple voice command or text message
Businesses can easily program AI-enabled conversation assistants to service customers using a conversation assistant
The combined powers of Zoho Desk, Zoho CRM, SalesIQ, and Zia enable businesses to provide the right solution to customer problems at the right time, while also helping sales and support agents be more productive and informed. Zia Voice is now available as an SDK, allowing businesses to provide Zia functionality to their customers
Process automation to improve cross-functional business collaboration
The Customer Experience Platform automatically indicates and helps manage bottlenecks that delay deal closures and impede case resolutions, thereby reducing friction in the customer experience
Customer-facing teams can manage processes like sales discounts and product returns involving multiple internal stakeholders, without losing track of accountability
Every stakeholder involved in the process has the appropriate context from all the previous stages, thereby making tactical decisions more straightforward
Employees from marketing, sales, and support functions can use process-management capabilities in Zoho Desk and Zoho CRM to simplify complex processes, work together, and exceed customer expectations
Real-time insights built for decision-making
With the unified Customer Experience Platform, the C-Suite can weigh decisions based on insight across the organisation—from marketing, sales, and support to finances and HR in the back-end. Interactive, in-depth dashboards provide dissectible views of impact for every potential business decision
Announced today, Zoho Analytics provides an AI-driven assistant and an extensive range of data connectors making descriptive, and predictive insight, easily accessible across teams. It features 300+ pre-built reports and dashboards that provide real-time data on the various aspects of your business' health. Additionally, users can build their own reports and dashboards to suit specific needs
Powered by Zoho Analytics, businesses can now calculate and track important and complex business metrics such as deal stage velocity. For instance, using Ask Zia, a top executive can derive a correlation between marketing spend, the number of support tickets received, and the corresponding impact these two have on sales, and what decisions need to be taken to increase sales
Flawless omni-channel support
Customers can receive help on one channel and continue the conversation on another. Whether it is on social, phone, chat, email, or text, every conversation can be managed on one interface, with common settings, instead of across multiple tools and browsers
Businesses can easily resolve issues that span multiple internal teams, whether it's a sales or a support conversation
Businesses can grasp an accurate pulse of customer sentiments by easily executing surveys at various touch points along the customer journey. This targeted, qualitative insight will allow teams to more deeply understand customer perspectives and fine-tune how they respond to inquiries and needs
The seamless integration between Zoho Social, SalesIQ, Zoho Desk, Zoho CRM, and Zoho Survey allows for running a single thread of customer conversation that's contextual and easily shared across all customer-facing teams
"Zia has advanced significantly since her initial launch early last year. With the combined powers of Zia and Analytics, we are opening up a seamless and contextual flow of information across channels and departments, making it simple for teams to work as one to smartly transform their customer relationships," said Sridhar Iyengar, Head of Europe, Zoho Corporation. "CRM Plus is no longer just a suite of applications. It's now a sophisticated and unified customer experience platform where businesses can thoughtfully and proactively craft exceptional experiences across the entire customer journey."
Customer Statements:
"Zoho CRM Plus is a powerful and unified customer experience platform. It is the perfect omni-channel solution that empowers us to effectively reach out and engage with our customers right where they are. Combined with powerful analytics and integration with Jive's hosted voice solution, this unique platform allows us to keep track of every customer interaction on a single interface, helping us increase our productivity across the business and improve our customers' satisfaction." – Dano Ybarra, Vice President, International Sales and Business Development, Jive Communications
"Zoho's Customer Experience Platform is extremely powerful yet simple to use. It has enabled us to collaborate across all of our customer-facing teams due to having the apps on one interface, while reducing reporting delays because we are able to track our ROI using Zoho Analytics. Because this is a unified platform, there were no integrations needed, enabling us to successfully implement it across our India, Australia, and China offices within just 10 days. We have not looked back since!" – Joydip Ghosh, Director Marketing APAC at Wilson Learning Worldwide
"Businesses have long suffered from disconnected data in their quest to deliver exceptional omnichannel customer experiences. They tried adding artificial intelligence, machine learning, and analytics to solve these, yet there are many limitations due to the myriad integrations between sales, marketing, support, operations and other many applications. Vendors that provide flexible and dynamic cloud-based platforms, allowing for easy integration and consolidation of data models, create the value proposition businesses demand in a digitally connected world to move forward." – Esteban Kolsky, Founder, ThinkJar Research
Pricing and Availability
All the features are available immediately on Zoho CRM Plus. Zoho CRM Plus is available for £50/user/month. For more information on Zoho CRM Plus, please visit www.zoho.eu/crm/crmplus. Please follow #ZohoCX for live updates on the Customer Experience Platform.