Realtors® conference discusses booming markets and investment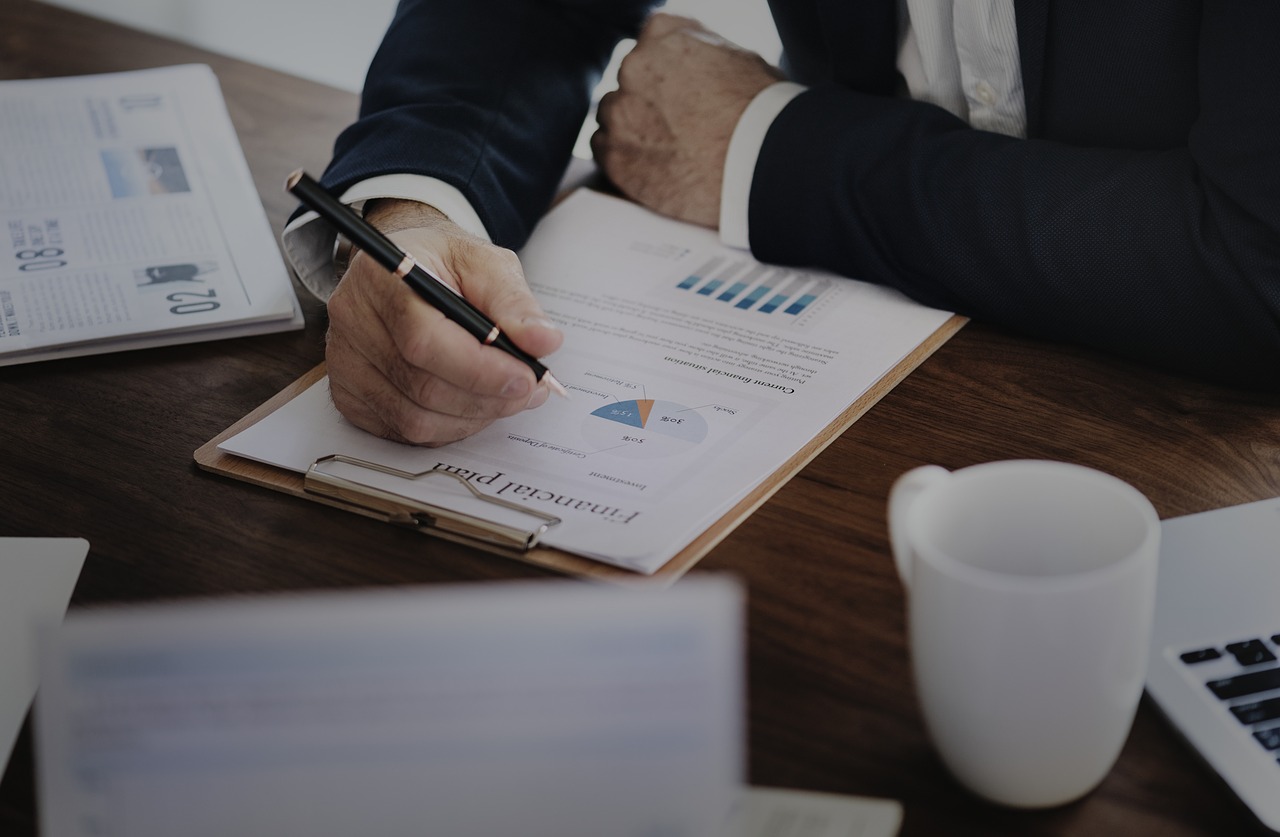 Reading Time:
1
minute
Realtors® assembled in Boston for the 2018 REALTORS® Conference & Expo, which will brainstorm about booming markets across the country for various aspects such as business, investment, millennial and retirement buyers.
Robyn Erlenbush, Broker Owner at ERA Landmark Real Estate in Bozeman, Montana, and Amy Chorew, Vice President of Learning at Better Homes and Gardens Real Estate in Madison, New Jersey, are a couple of the leading industry actions in the fray.
Erlenbush and Chorew highlighted the strongest residential and commercial markets in the United States while discussing generational trends that are influencing ways Realtors® conduct their business.
"Millennials are looking for walkable, convenient locations. It is important to think outside the box on the trends that are effecting the real estate market," Chorew said.
"If you have clients looking for a large property for a tear down or an urban fill-in for housing, look closely at shopping malls in your area. This is prime real estate for housing and office space with the opportunity to repurpose quality location for real estate investment," Erlenbush said.
Both speakers discussed the hottest locations for second homes and vacation rentals while exploring some of the most impactful trends in international real estate.
"Realtors® know better than anyone how to provide up-to-date insight on commercial markets and opportunities and the newest designer trends in housing, office and retail looks," Erlenbush said.
"The Majlis—Cultures in Dialogue" arrives at Institut Du Monde Arabe in Paris
Reading Time:
2
minutes
Under the patronage of His Highness Sheikh Tamim Bin Hamad Al-Thani, Emir of The State of Qatar
"The Majlis – Cultures in Dialogue", a traveling cross-cultural exhibition that offers a collection of the Sheikh Faisal bin Qassim Al-Thani Museum, has arrived at Institut Du Monde Arabe in Paris. This unique assembly of artefacts reflecting the interaction of civilisations in the past while encouraging dialogue in the present will be open for the public view till 10 March 2019. The exhibition showcases selected objects that illustrate different levels of culture while expanding the horizons of understanding and will be enriched by an open space for intriguing panel discussions.
H.E. Jack Lang, President of the Institut du Monde Arabe, said: "It is a matter of great pride and honor for us to have joined hands with the organisers of such a unique and impactful exhibition, which is aimed at bringing together people and cultures by way of their heritage art forms. Institut du Monde Arabe follows the same philosophy and works towards creating a better understanding between the Arab world and our continent. We are confident that Institut du Monde Arabe will further facilitate a strong cultural bond that the Majlis intends of achieve. Together, we are going to take this movement to the level it deserves."
Commenting on this occasion, H.E. Sheikh Faisal Bin Qassim Bin Faisal Al Thani, said:
"Since its inception, the intent of this travelling cross-cultural exhibition has been to spread the message of peace, prosperity, understanding each other's cultures, believing in co-existence and becoming more tolerant. With this exhibition, we want to focus on the similarities that bind us as human beings belonging to different religions and cultures. These objectives are being perfectly enhanced in the artefacts, which we have selected to be displayed at the Institut Du Monde Arabe. It will actively serve the role of keeping alive the history, culture and traditions for the next generations to learn and draw from, as well as helping promote and sustain cultural dialogue in the different countries we will be visiting."  "The Majlis – Cultures in Dialogue" will move to other European countries as well, exhibiting a unique collection that reflects the interplay of civilisations in order to foster intercultural dialogue and a spirit of understanding, harmony and peace among people.
Green sustainable development is the key for shared globalisation
Reading Time:
2
minutes
Green Sustainable Development Conference was successfully held in Beijing earlier this month, which was co-hosted by Chinese People's Association for Friendship with Foreign Countries (CPAFFC) and China Urban-townization Promotion Council (CUPC), with the Nordic Council of Ministers as the partner. The theme of the conference is "Sustainable Development and Global Cooperation on Green Urbanization". Organisations and enterprises in relevant fields from United Nations, Nordic Council of Ministers, China and Sweden, Denmark, Finland and Iceland conducted a wide and deep discussion.
Mr. Sishe Hu, Vice President of Chinese People's Association for Friendship with Foreign Countries delivered an opening speech on behalf of the organisers. He pointed out that under the current economic, social development situation and the background of the new scientific and technological revolution, the green sustainable development is the golden key to open a new round of shared globalisation.
Laurent Fabius, Chairman of the French Constitutional Council, former Prime Minister said that the global eco-environment is facing "red alerts" and threats in various fields, and we must tackle the challenges with cooperation.
Mr. Svein Berg, Managing Director of Nordic Innovation, delivered a keynote speech on behalf of Mr. Dagfinn Høybråten, Secretary-General of the Nordic Council of Ministers. His speech addressed the topics on the current cooperation between China and Nordic countries, Nordic solutions to global challenges and the future cooperation potentials between China and Nordic countries. He pointed out that technology, innovation and trade are important driving forces for the development of Nordic countries in the 21st century, driving the rapid growth of the economy and cultivating many world-class Nordic enterprises in various fields. Nordic experience in dealing with global challenges can facilitate further and deeper cooperation with China in the future.
Mr. Xinli Zheng, Executive Vice-President of China Urban-townization Promotion Council, Former Vice Director of the Policy Research Office of the CCCPC, delivered a speech on promoting international cooperation in the field of green sustainable development. He pointed out that China's urbanisation will be the largest, fastest and most far-reaching urbanisation in the world, forming a huge market.
Vicki O'Leary of The Iron Workers wins the ENR's 2018 Top 25 Newsmaker Title
Reading Time:
1
minute
Vicki O'Leary, Iron Workers (IW) general organiser for safety and diversity wins the title of ENR's 2018 top 25 newsmaker. The honour is in recognition of her ground breaking work through the organisation's initiatives to level the playing field for ironworker women and her thought leadership in the building trades.
IW General President Eric Dean brought Vicki on board to spearhead diversity initiatives in 2016. "Vicki is passionate about changing the culture to ensure ironworker women are on an equal footing," says the IW General President Eric Dean. "She's a dynamic individual who gets things done."
Vicki took the lead in launching several groundbreaking IW initiatives to expand diversity. One is a paid maternity leave programme, the first of its kind in the building trades. But Vicki did not stop there. She worked with the leadership to rollout the "Be That One Guy" programme to fight workplace harassment that threatens safety and productivity. "It is a safety issue" says Vicki. "Workplace harassment is a dangerous distraction and in our line of work, you can't afford to be distracted. When ironworkers are distracted from their work full of potential hazards, it could lead to accidents."
The programme enlists male workers to take a stand against bullying and harassment of any kind. "We want them to not be afraid to speak up and tell a bully to knock it off," says Vicki.
Vicki is also the chairwoman of the North American Building Trades Unions (NABTU) Tradeswomen's Committee. Through her leadership, NABTU's Women Building Nations conference has become the premier event in the industry for education and support for tradeswomen. Ironworker Management Progressive Action Cooperative Trust (IMPACT) is a partnership designed to identify and expand work opportunities for ironworkers and their employers.