Technology Links the Whole World, Helps Build up a Healthy China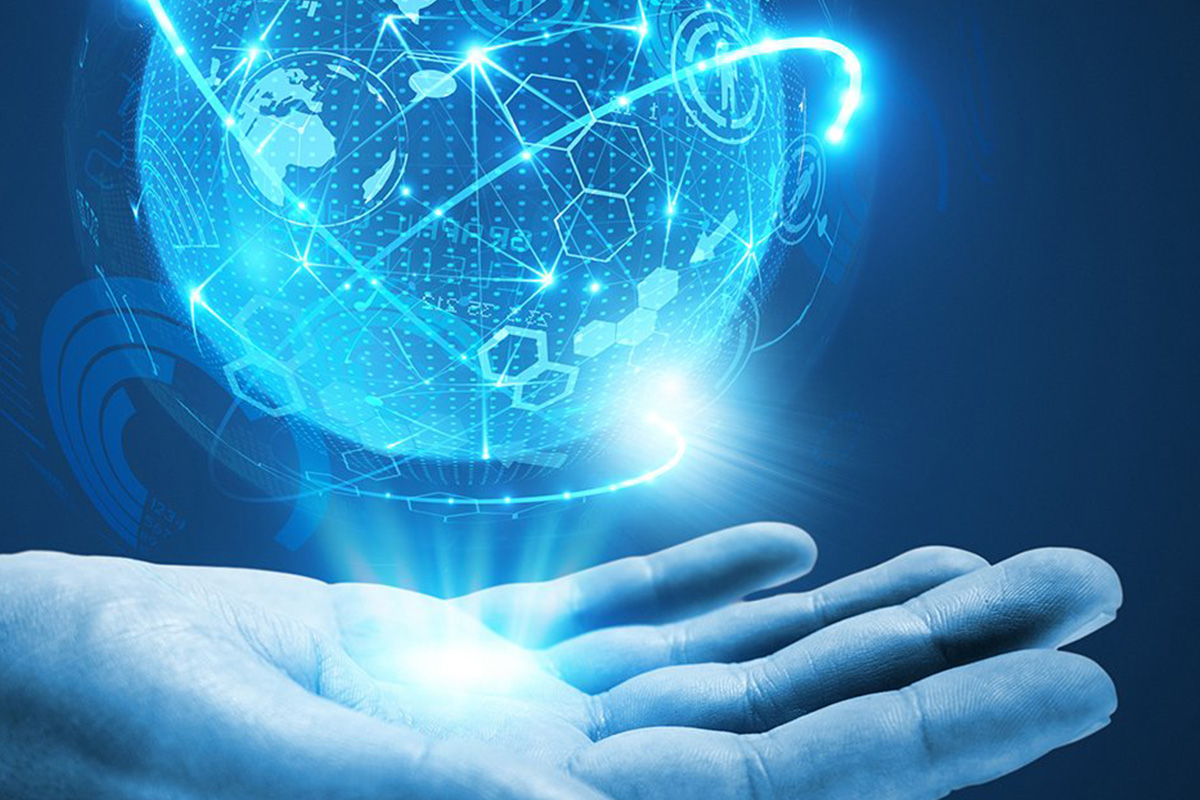 Reading Time:
5
minutes
November 5 to 10, 2018, the first China International Import Expo (CIIE) is set to host in Shanghai. Fosun's 11 portfolio companies and business partners in overseas healthcare sector will attend the expo and showcase Fosun's latest development in the global health industry, exhibiting leading health technology and products including the CAR-T cell therapy treatment, the da Vinci surgical robot systems and other health products and services from Indian generic pharmaceutical maker Gland Pharma, medical laser maker SISRAM MED, homecare ventilation and sleep therapy product maker Breas. Other Fosun healthcare brands, such as British pram maker Silver Cross, French margarine maker St. Hubert, Portugal hospital and medical service provider Luz Saúde, will participate in the exhibition as well.
These companies mainly come from countries and regions such as the U.S., UK, Sweden, India, Franceand Israel, and cover a wide range of products and services from biopharmaceuticals, medical devices to consumer health, demonstrating Fosun's ability to link global health technology innovations and promote innovation, research and development to help build up a healthy world.
As the leading minimally invasive surgical system worldwide, the da Vinci surgical robot systems have advanced technological features of 3D imaging, rotatable surgical instrument and intuitive motion control, allowing surgeons to perform complex procedures while using a minimally invasive approach.
In recent years, Fosun Intuitive, a joint venture between Fosun Pharma and Intuitive Surgical, is dedicated to bringing the da Vinci surgical robot systems into the Chinese market. As of October 2018, over 4,000 da Vinci surgical machines were in clinical use globally. The minimally invasive surgical technology has benefited more than 5 million patients. Currently, more than 70 da Vinci surgical machines are in clinical use in Chinese mainland and 10 such machines are in use in Hong Kong. Around 100,000 surgical procedures have been performed with da Vinci surgical machines in total.
The CAR-T therapy unveiled at the Expo will bring hope for Chinese cancer patients. The approval of CAR-T therapy in Europe and the United States is a milestone in the field of cell therapy, bringing revolutionary breakthroughs in cancer treatment. FKC876 (trade name Yescarta) is a CAR-T cell immunotherapy product introduced by Fosun Kite from Kite Pharma in the U.S. in early 2017. Yescarta is the first CAR-T cell drug for a specific type of non-Hodgkin's lymphoma (NHL) approved in the US and EU for the treatment of relapsed or refractory diffused large B-cell lymphoma (DLBCL) or adult patients with primary mediastinal large B-cell lymphoma (PMBL). At present, Fosun Kite has obtained the comprehensive technology transfer and commercial license of Yescarta to China from the US-based Kite Pharma. Yescarta has also obtained the approval of the registered clinical trial of China National Drug Administration. Fosun Kite Cell Treatment Preparation Base has been officially launched and Yescarta's introduction has been a benchmark for the standardization and industrialization of Chinese CAR-T cell therapies.
Gland Pharma, based in India, is a pharmaceutical member company of Fosun Pharma. The company was founded in Hyderabad, India in 1978 and joined Fosun in October 2017. Gland Pharma is the first injectable drugs manufacturer in India which has been approved by the the Food and Drug Administration of the United States. Gland Pharma has extensive product development experience serving pharmaceutical needs in different markets around the world, including the synthesis of complex drug molecules, such as low molecular weight heparin (LMWHs) and anticancer drugs; and the development of complex injections such as freeze-dried products and high-efficiency and long-acting suspensions drugs.
The SISRAM MED (stock code: 1696.HK), a medical equipment manufacturer in cosmetics surgery, was the first Israeli company listed on the main board of the Hong Kong Stock Exchange. In 2013, SISRAM MED established and acquired the world's leading light-based, radiofrequency and ultrasound solution provider Alma Lasers, which stands as one of the top five global leaders in the industry. Alma Lasers has extensive experience in designing and developing equipment for energy-based non-invasive medical aesthetic and minimally invasive treatments. Alma Lasers' products shipped to over 80 countries and regions are widely acclaimed by international customers with its Soprano, Harmony, and Accent product lines.
In addition, Swedish device company Breas brings its new product Z1 at CIIE. Breas has provided innovative respiratory medical device products to the global market for almost 30 years, and Z1 is the smallest, lightest, most portable continuous positive airway pressure (CPAP) machine in the world.
Other Fosun health product and service brands showcased at CIIE include Luz Saúde, St Hubert and Silver Cross. Luz Saúde is a leading private healthcare provider group in Portugal. It owns private hospitals, National Health Service hospital under a public private partnership, private ambulatory clinics and senior residences. Established in 1904, France-based St Hubert is a pioneer in the healthy food industry while UK-based Silver Cross, established in 1877, remains renowned for its meticulous design, high-end craftsmanship, excellent materials and attention to details.
"Fosun's mission is to create happier lives for families worldwide. Health is the wish of every family and everyone. We invest in cutting-edge technology and high quality medicines to help patients recover. Let the world be a better place because of Fosun," Fosun International Chairman Guo Guangchang said.
During the CIIE, a global health and technological innovation forum themed "Global Initiative: Building health ecosystem together" will be held by China Pharmaceutical Innovation and Research Development Association, International Health Exchange and Cooperation Center of National Health and Family Planning Commission and Fosun International. As one of the official events at the CIIE, leading figures and experts from the industry will gather at the forum to present the latest trends in global healthcare innovations and discuss ways of cooperation to improve human health.
Innovation is an important means to improve human health. Since its establishment in 1992, Fosun has become an international industrial operation company with its roots in China. Technological innovation has been the driving force behind Fosun's continuous development in the sectors of "Health, Happiness and Wealth."
Health has become a pillar sector in Fosun's customer-to-maker (C2M) ecosystem. The health segment mainly includes Fosun Pharma, Henlius, Fosun Kite, Wanbang Biopharmaceuticals, Yao Pharma, Guilin Pharma, Gland Pharma, Foshan Chancheng Central Hospital, United Family Healthcare, SISRAM MED, Silver Cross, etc.
In recent years, Fosun has been taking technological innovation as its key initiative in the sectors of pharmaceutical manufacturing and R&D, innovative healthcare management service, connecting global health technology resources, and pushing forward the upgrade of China's health industry. In the first half of 2018, RMB 4 billion (USD588 million) was invested into technology initiatives including R&D, venture capital investments, incubation programs, etc.
With its roots in China, Fosun also aims to link health technology innovations worldwide. One initiative is to bring Chinese innovative medicine abroad. The antimalaria medicines, ARTESUN, innovated and produced by Fosun's Guilin Pharma, have saved over 20 million human lives.
As an international company headquartered in Shanghai, Fosun aspires to become a global leader in technology and innovation through adhering to its technological innovation strategy and pushing forward development in health technology, new energy, big data, artificial intelligence, financial technology, etc. It will focus on building up the new technology hub and contribute to the journey of Shanghai becoming the technology and innovation center with global influence.
Innovate and Win the Future through Intelligence, P-MEC China 2019 to "Set Sail" Intelligently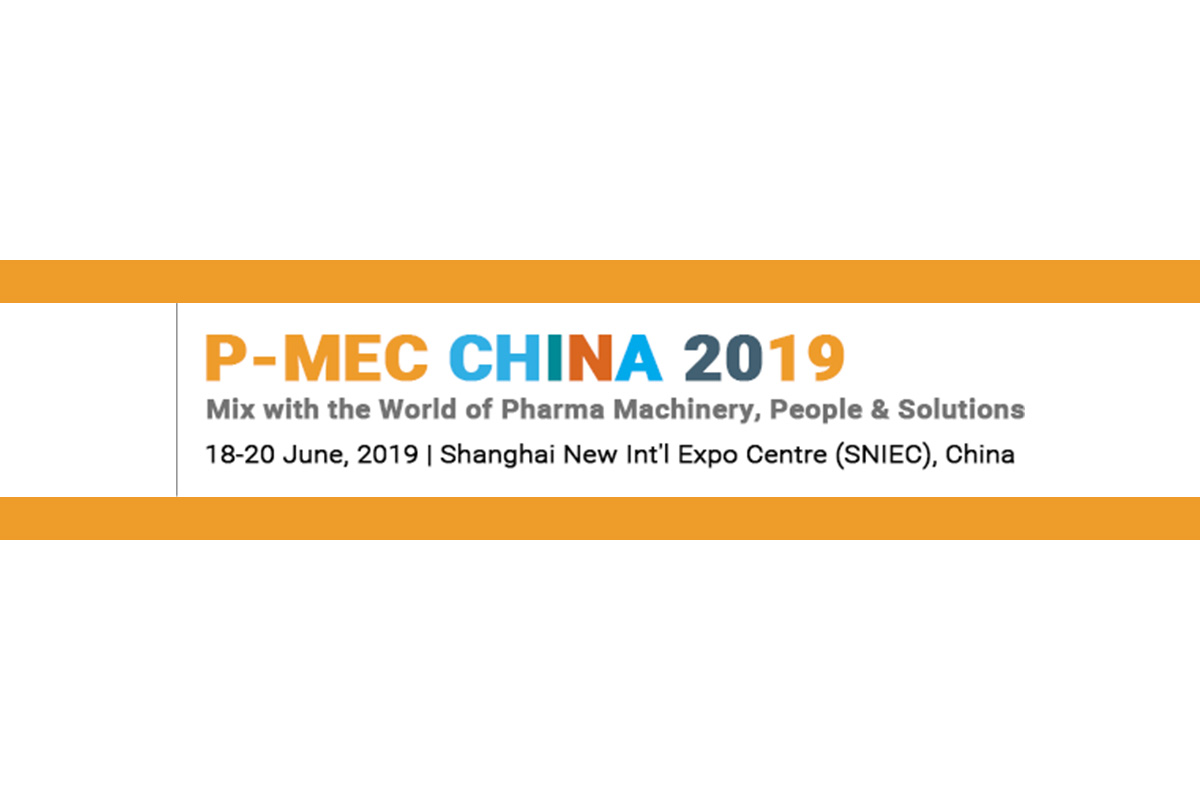 Reading Time:
3
minutes
The National Medical Products Administration of China officially issued the Guiding Opinions on Building Information Technology-Enabled Drug Traceability Systems in Nov. 2018. The introduction of this Guiding Opinions marks the return of the drug traceability system after the electronic supervision code system was halted in 2016. Tracking and source tracing of information in pharmaceutical production, circulation, and use, etc. through information-technology-enabled means to form an organic whole will become a development trend of the industry in the future. Chinese pharmaceutical enterprises have attached greater importance to the improvement of enterprise information management as successive favorable policies are introduced.
P-MEC China 2019, a grand international party for the industry exchange and cooperation, and common development in the pharmaceutical field that is hosted by China Chamber of Commerce for Import & Export of Medicines & Health Products (CCCMHPIE) and UBM EMEA and co-sponsored by Shanghai UBM Sinoexpo International Exhibition Co., Ltd. (UBM Sinoexpo), will "set sail" intelligently on June 18-20, 2019 at Shanghai New International Expo Centre. The exhibition will further upgrade and optimize the Pharma Automation & Information Zone first launched in 2018 – it will be located in Hall N1 to co-locate with global leading pharmaceutical equipment manufacturers. The "Automation and Informatization Forum" will also be held concurrently, to provide pharmaceutical enterprises and pharmaceutical equipment enterprises with an efficient platform for display, exchange, cooperation, and learning.
To help the Chinese pharmaceutical producers welcome the new era of intelligent production
Tang Jiliang, a former researcher of Shanghai Institute of Pharmaceutical Industry, said in an interview, "The real intelligent manufacturing can effectively shorten product development, increase production efficiency, improve product quality, and reduce resource and energy consumption. All those advantages are what traditional pharmaceutical industry lacks and urgently needs. In the coming years, intelligent manufacturing will become a development trend of the global pharmaceutical industry that serves as a part of the manufacturing industry."
P-MEC China is a prestigious event of the pharmaceutical engineering and machinery industry in China and Asia-Pacific region. The host, in order to accurately show the current situation of pharmaceutical automation and informatization in China and assist pharmaceutical enterprises to achieve compliant and efficient development, will make every effort to increase promotion of the Pharma Automation & Information Zone in 2019, so as to attract industry top enterprises to join. The zone will cover three aspects: system integration (providing overall project solutions and implementation schemes), automatic products (robots, manipulators, mechanical transmission products, AGV automatic logistics equipment and systems, mechanical lifting and handling equipment, packaging and sorting products, sensors, controllers, inverters, and instruments and valves, etc.), and information system (MES, ERP system, cGMP management system, CaaS, IDC-internet data center, and industrial big data service), to give visitors a close look at the leading techniques in the global intelligent manufacturing field.
To focus on the pharmaceutical intelligent manufacturing and achieve upgrading and transformation of traditional industry
Besides the product display, there will be a 1.5-day "Automation and Informatization Forum" held in the Pharma Automation & Information Zone, to directly touch upon core elements of pharmaceutical intelligent manufacturing. The host will invite international top technology providers and representatives of Chinese leading pharmaceutical enterprises, to share and discuss the most popular information applications presently in use as well as automatic production process upgrading, bringing visitors a deluge of intelligent knowledge. The forum will cover fascinating topics including "Multi-place Coordinated Production of Pharmaceutical Enterprises based on Digitalization and Informatization", "From R&D to Production–How to Largely Increase Efficiency through Transparent and Complete Information Data", "A Focus on Pharma 4.0–What Do We Lack for Achieving Intelligent Pharma?", and "How to Achieve Robustness Improvement of the Production Process through Perfection of Data Integrity".
What P-MEC China 2019 will bring is not only the application of global intelligent technology in the pharmaceutical industry, but also an important step in leading the Chinese and even Asian pharmaceutical industry towards comprehensive intelligent manufacturing.
For more information, please visit the official website: http://en.pmecchina.com/
CSA Medical's truFreeze® Spray Cryotherapy Highlighted at New York Society for Gastrointestinal Endoscopy Annual Me eting 2018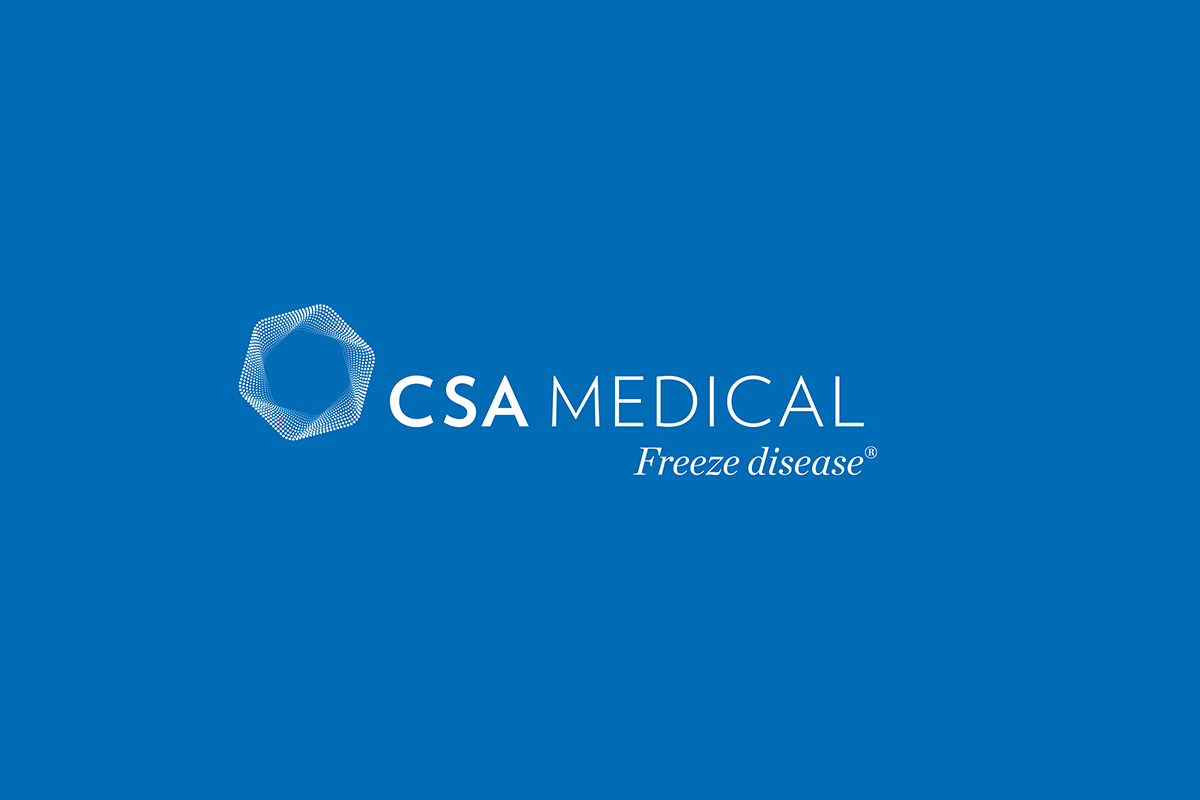 Reading Time:
2
minutes
Spray Cryotherapy Ablation procedure shared "live" and in real time demonstrates the use of Rapid AV Catheter in Esophageal Cancer
CSA Medical announced the first live case highlighting the use of the company's truFreeze® Spray Cryotherapy in a patient with esophageal cancer that was performed yesterday during a Live Case presentation at the 42nd Annual New York Course of the New York Society for Gastrointestinal Endoscopy (NYSGE). Vanessa M. Shami, MD, professor of gastroenterology at the University of Virginia Medical Center, successfully performed the procedure which was streamed live on December 13, 2018.
truFreeze utilizes the extreme cold of liquid nitrogen (-196 C) to ablate diseased tissue, including cancer, causing instant cell death. Together with a 16 Fr. CryoDecompression Tube, clinicians are able to get into constricted spaces, a characteristic of esophageal cancer. Moreover, truFreeze does not require the catheter to touch the tissue, enabling the treatment of nodular disease and unique morphologies.
"The inability to swallow and eat a normal diet significantly decreases the quality of life for patients with esophageal cancer, and can result in malnutrition," said Dr. Shami. "I recommend spray cryotherapy ablation to many of my esophageal cancer patients because it penetrates deeper than other ablation therapies without the scarring and post-procedural pain associated with radiofrequency burning or balloon ablation. The ability to perform the procedure as an outpatient therapy that allows patients to go home the same day provides significant quality of life benefits to a population that may be suffering from a range of health challenges."
The patient, in his 90s, had a recurrent tumor and is not a candidate for surgery. He opted for spray cryotherapy ablation of the tumor based on data demonstrating that this approach could improve his ability to swallow and eat a more normal diet without the foreign body sensation associated with stents. To date, the patient has undergone two treatments approximately one month apart and was able to return home the same day without the need for narcotics. Additionally, he did not report any noticeable side effects following each procedure.
"truFreeze spray cryotherapy is rigorously tested and widely adopted and is the only FDA-cleared therapy proven to treat the entire esophageal disease spectrum, including esophageal cancer. For the patient, there is also data that supports spray cryotherapy resulting in less pain than other ablative therapies," said Wendelin Maners, CSA's President, truFreeze Business. "Dr. Shami's live procedure underscored not only truFreeze's ease of use, but also the important quality of life improvements that spray cryotherapy can achieve for this patient population. We hope that today's demonstration will remind gastroenterologists to incorporate truFreeze into their treatment algorithm for both Barrett's esophagus and esophageal cancer patients."
Sun Nuclear Releases 1028 XP Continuous Radon Monitor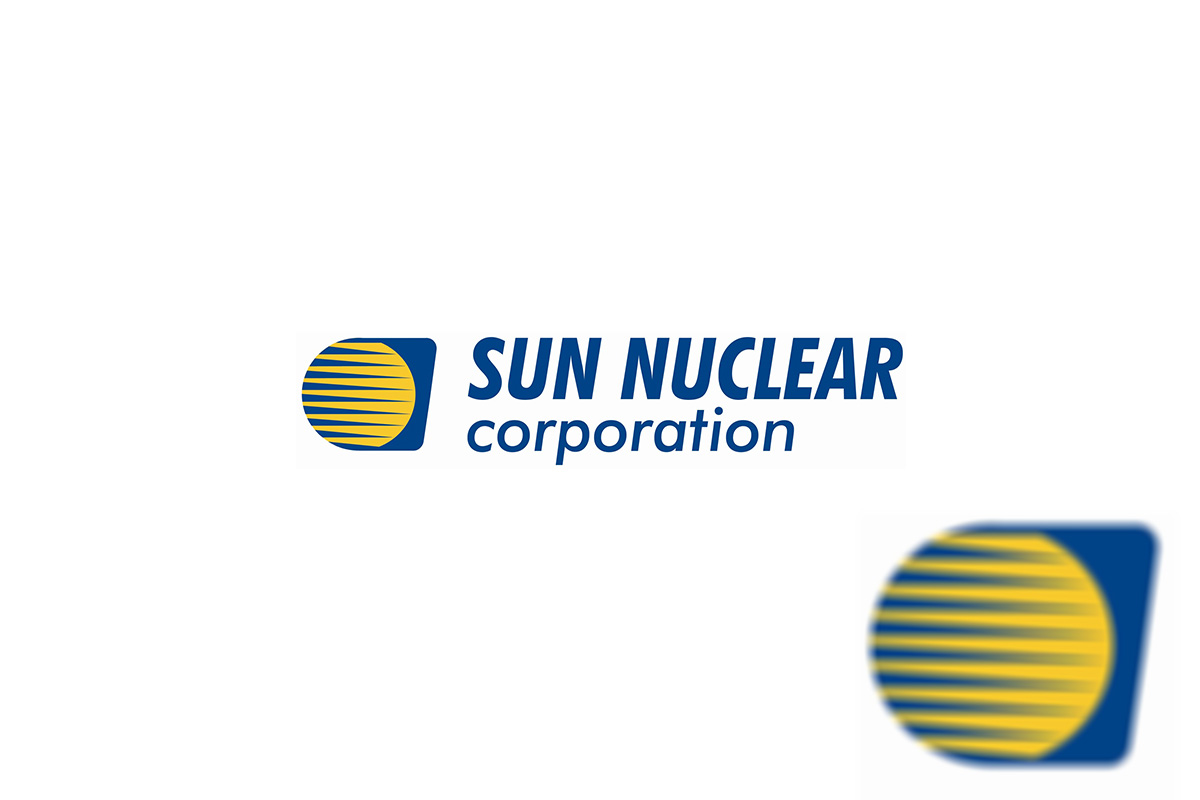 Reading Time:
2
minutes
Sun Nuclear Corporation, a leading provider of Continuous Radon Monitors (CRMs) for commercial and residential purposes, today announced release of the 1028™ XP Continuous Radon Monitor. The 1028 XP is the latest offering from the Sun Nuclear Radon Detection product line.
The 1028 XP Monitor takes the trusted technology of the Model 1028™ CRM and expands on it with a full-color graphic display for comprehensive review of data and test results, an extended battery life of up to 300 hours, and 10,000 datapoints in up to 10 test memory slots. Its Bluetooth connectivity to the OneRADON reporting software, make it a great solution for radon professionals on the go.
"We're excited to offer this new Monitor to our customers, based on the trusted technology of our Model 1028 monitor," said Dr. Kai Wundke, Sun Nuclear's Senior Director, Radon. "The modern, functional design and easy-to-use interface combined with its expandable capabilities make it a smart investment for radon professionals."
A future, modular upgrade to the 1028 XP and OneRADON Software will support cellular communication for remote operation and cloud connectivity. It will also support environmental monitoring of Volatile Organic Compounds (VOCs), Carbon Dioxide, temperature, pressure, and humidity.
In addition to this new Monitor, Sun Nuclear offers Model 1027™, Model 1028™, and Model 1030™ CRMs for professional home and building inspectors. The Model 1030 recently received National Radon Safety Board (NRSB) approval.
About Sun Nuclear Corporation
In addition to providing leading Radon Detection solutions for commercial and residential purposes, Sun Nuclear is the worldwide leader in Patient Safety solutions for Radiation Oncology. We design and manufacture devices and software to ensure radiation prescriptions are accurately and consistently delivered to cancer patients. We hold numerous patents for groundbreaking product designs, and distribute solutions globally, both directly and through a network of 60+ distributors. Gammex, a leader in patient alignment technology and QA tools for the diagnostic radiology field, is a wholly-owned subsidiary. Visit us: sunnuclear.com. Follow us: @SNC_Radon.