Mindtree Named an IoT Technology Services Leader in Zinnov Zones Report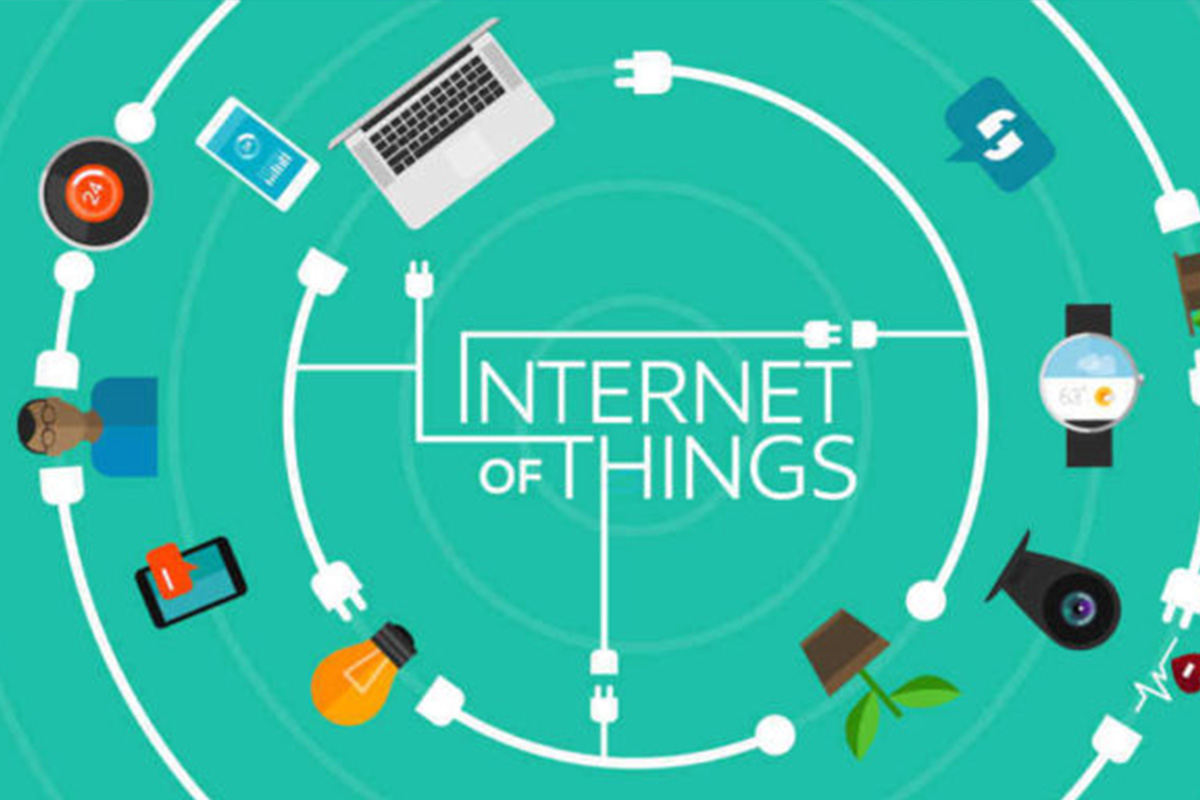 Reading Time:
2
minutes
Mindtree's expertise recognized in nine categoriesspanning the entire IoT ecosystem
Mindtree, a global digital transformation and technology consulting services company, has been ranked in the leadership zone in nine categories of the Zinnov Zones service provider ratings for IoT (Internet of Things) Technology Services 2018.
Mindtree was positioned in the leadership zone of 'Overall IoT Services', along with IoT Engineering, System Integration and Deployment, Connected Vehicles, Predictive Maintenance, Customer 360, Sensors and Devices Competency, Platform and Application Competency, and Communications Competency.
The growth of IoT-based devices and services to enrich customer experiences, combined with disruptive new technologies like artificial intelligence, intelligent automation, and blockchain, is accelerating the pace of change in enterprises. Mindtree works with clients to create transformational customer experiences, digitizing their value chain through solutions such as Asset+ and Gladius™ Connected Buildings.
The Zinnov Zones report is an important industry benchmark for positioning technology service providers. The ranking is based on a detailed assessment of each company's delivery and services capabilities, scalability, growth, innovation and intellectual property, among others. The report authors also considered feedback from enterprise buyers and case studies.
"IoT with artificial intelligence at the edge is emerging as a powerful force to fundamentally change customer business models and create digital-physical solutions to reimagine customer experiences," said Raj Deshpande, Vice President, Enterprise Reimagination Business of Mindtree. "Our deep expertise, deployed solutions and vision analytics partnerships with leading academic institutions uniquely position us as a global partner in the IoT journey of our clients."
"The challenges around implementing IoT-based initiatives are as diverse as they are complex," said Srinivas Rao Bhagavatula, Associate Vice President and Head of the IoT Practice, Digital Business of Mindtree. "Mindtree's solutions for asset intelligence and context sensing, our ability to build on existing solutions and our capability of bespoke development across the IoT value-chain, enables us to serve a wide variety of customer scenarios."
Mindtree's positioning highlights the company's ability to help clients leverage IoT solutions to achieve connected customer experiences, operations, and products. It also recognizes Mindtree's end-to-end, 'metal to cloud' IoT capability, from hardware and edge intelligence to cloud and analytics. With these capabilities, clients can digitize their back-end value chain, create 360-degree digital customer experiences, understand and derive actionable insights from analytics, and reimagine new services and business models.
"Mindtree has invested significantly in IoT and AI to enable transformation for enterprises," said Sidhant Rastogi, Partner at Zinnov. "The firm has a track record in working with IoT platforms and accelerators across connectivity, smart premises, and solutions such as asset lifecycle monitoring, connected buildings, and vision analytics. Its end-to-end capabilities for IoT strategy and consulting, engineering services, and systems integration have helped position the firm as a leader for overall IoT services."
You can access the full report here.
STXsurreal Debuts 'THE LIMIT,' A Blockbuster VR Film From Director Robert Rodriguez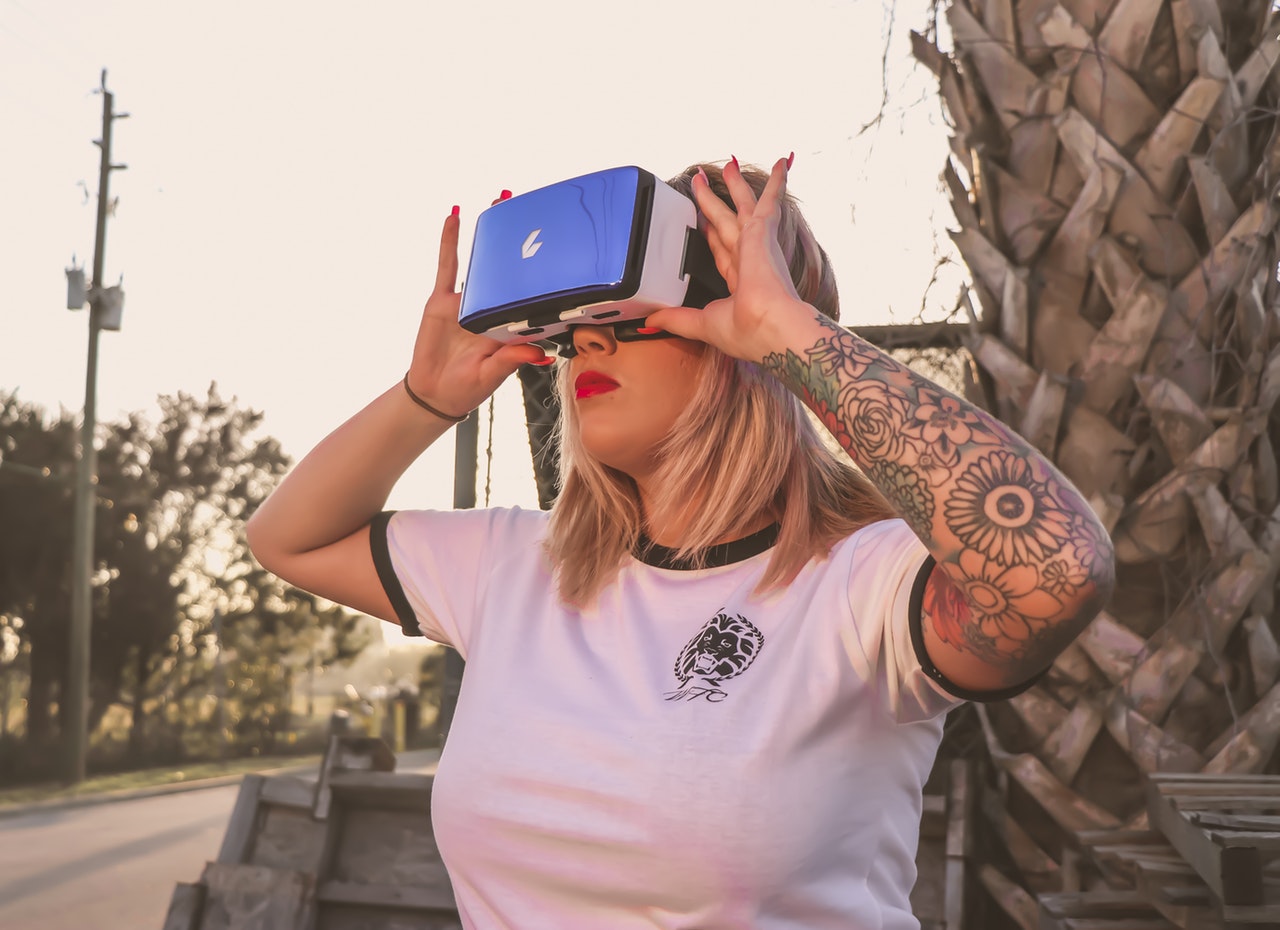 Reading Time:
2
minutes
Available Today as an App Across Major VR Platforms Including Oculus, Steam, Samsung VR, Viveport, Google Daydream, Google Play, Apple iOS
STXsurreal, the VR studio for Robert Simonds' STX Entertainment, today announced the launch of THE LIMIT, a first-of-its kind immersive cinema experience from visionary filmmaker Robert Rodriguez, starring Michelle Rodriguez and featuring Norman Reedus. The most widely distributed paid VR film to-date, THE LIMIT is a lean-back experience captured in an all-new cinematic VR format, wider than 180 degrees, that bridges the gap between large-format movies and 360-degree video. With THE LIMIT, STXsurreal has created an entirely new storytelling category by making the viewer a character in a high-octane, 20-minute action movie. The VR studio also partnered with Academy Award-winning visual effects company DNEG to offer audiences unprecedented production value.
"The launch of THE LIMIT is a watershed moment in VR, and gives fans of premium scripted entertainment a compelling reason to put their headsets back on," said Andy Vick and Rick Rey, co-presidents of Virtual Reality & Immersive Entertainment at STXsurreal. "In keeping with STX's talent-driven model, we enlisted Robert, Michelle and Norman, who collectively have millions of passionate fans across the globe, to break new ground and bring this category-busting cinematic VR film to life."
In THE LIMIT, you, the viewer, play a rogue agent with a mysterious past who enlists the help of enhanced super-assassin M-13 (Michelle Rodriguez) to retrieve your identity and strike against the deadly organization that created you.
THE LIMIT represents the first in a series of live-action, immersive cinematic experiences from STXsurreal. The VR studio currently has several other projects in development, including a Jay and Silent Bob project from writer and director Kevin Smith, a crime-thriller from director Christian Gudegast, an untitled Dave Bautista action-comedy, and an underwater Sci-fi-thriller from Johannes Roberts.
Robert Rodriguez will participate in a fireside chat on the Oculus Venues live event platform on Friday, November 23 to discuss THE LIMIT and show clips from the groundbreaking VR film. Audiences can tune-in on Oculus Go and Gear VR.
To learn more and download THE LIMIT visit thelimitvr.com.
LG Debuts Smart Display Speaker With The Google Assistant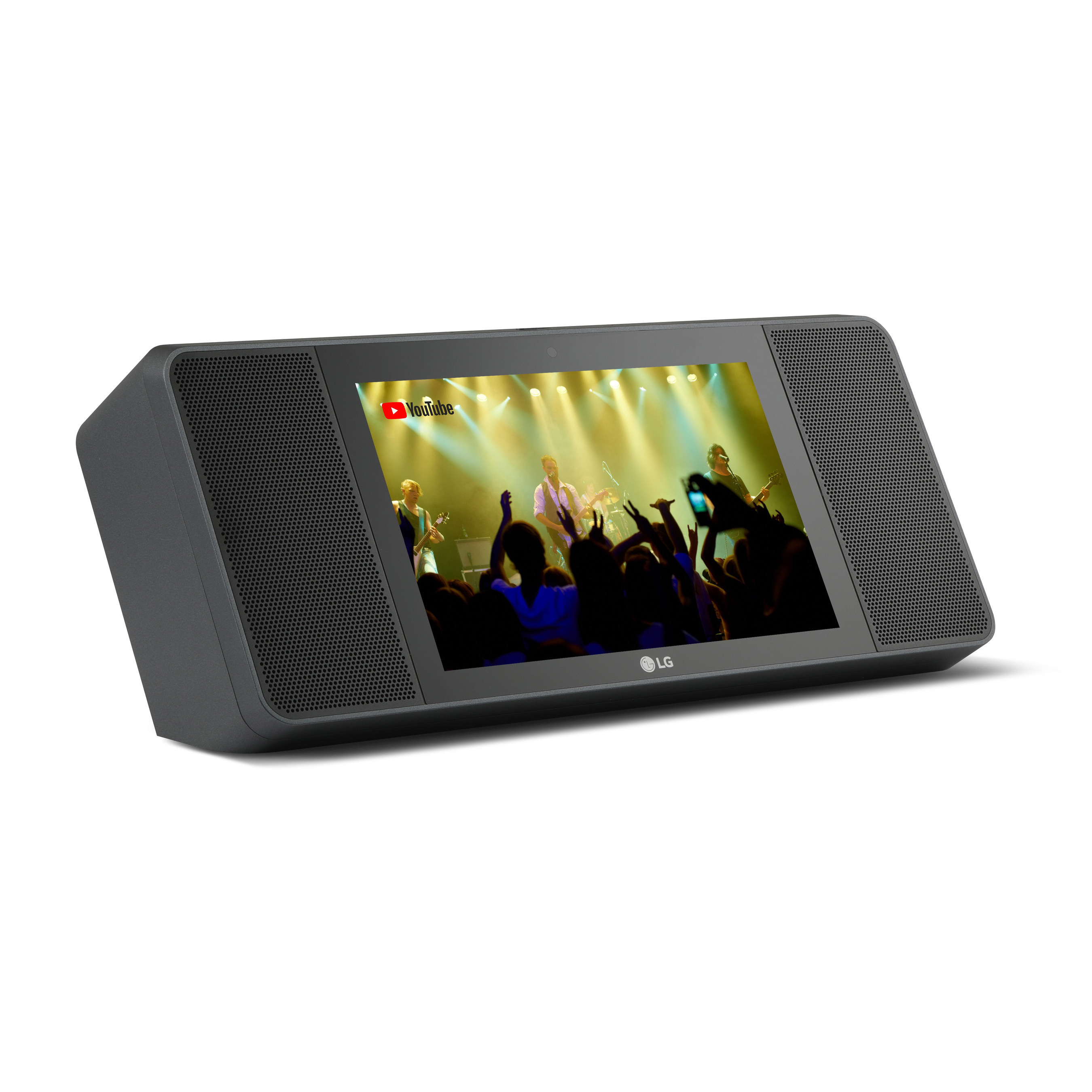 Reading Time:
2
minutes
High-Performance Home Entertainment Hub Delivers Visual Artificial Intelligence With the Google Assistant, Meridian Audio, 8-inch Screen
LG Electronics USA has launched an innovative new AI Smart Display with the Google Assistant combined with unparalleled sound quality from Meridian Audio to create a powerful and beautifully designed smart home device. The LG XBOOM AI ThinQ model WK9 is available now at U.S. retailers at a suggested price of $299 with special Black Friday pricing of $199 currently in effect.
The advanced LG AI Smart Display was developed in collaboration with Google to ensure that the WK9 builds upon the capabilities that come with having a Google Assistant speaker with the added convenience of a touchscreen display. The WK9 leverages LG's partnership with Meridian Audio, an industry-leading innovator in high-performance audio solutions, to deliver delivering high-fidelity sound, precise vocal definition and accurate bass, despite its compact size.
"Our collaborations with valued partners including Google and Meridian have enabled us to offer a new home entertainment device with all of the smart capabilities that come with the Google Assistant plus an elevated audio experience," said Tim Alessi, head of product marketing at LG Electronics USA. "The LG XBOOM WK9 Smart Display offers a great package of features to those who don't want to sacrifice audio or video quality in a smart home device."
Equipped with a front-facing camera for video conferencing and two 20W speakers tuned by Meridian Audio, the WK9 offers crystal clear audio for communicating with loved ones or enjoying music and with an 8-inch touch display, consumers can enjoy their favorite YouTube videos and easily access resources like Google Maps or Photos.
In addition to its superior audio and video capabilities, the WK9 enables control of other LG ThinQ products in their home such as LG TVs and home appliances as well as more than 10,000 smart devices from over 1,000 brands that work with the Google Assistant.
For more information on availability please check your local retailer or visit http://www.lg.com/us/home-audio.
Product Specifications:
Display: 8-inch HD Touch Screen
Speaker Output Power: 2Ch, 20W
Camera: 5M Pixel
Operating System: Android Things
Size (W x H x D): 12.6″X 5.3″ X 5.2″
Weight (Net): 4 lbs
Connectivity: Wi-Fi, Bluetooth
Power Supply: 5.6W
Color: Black
LG Black Friday deals are also available on industry-leading home appliances, including 50% off the LG Styler steam clothing care system for the first time ever.
Wirecard International Holiday Shopping Report 2018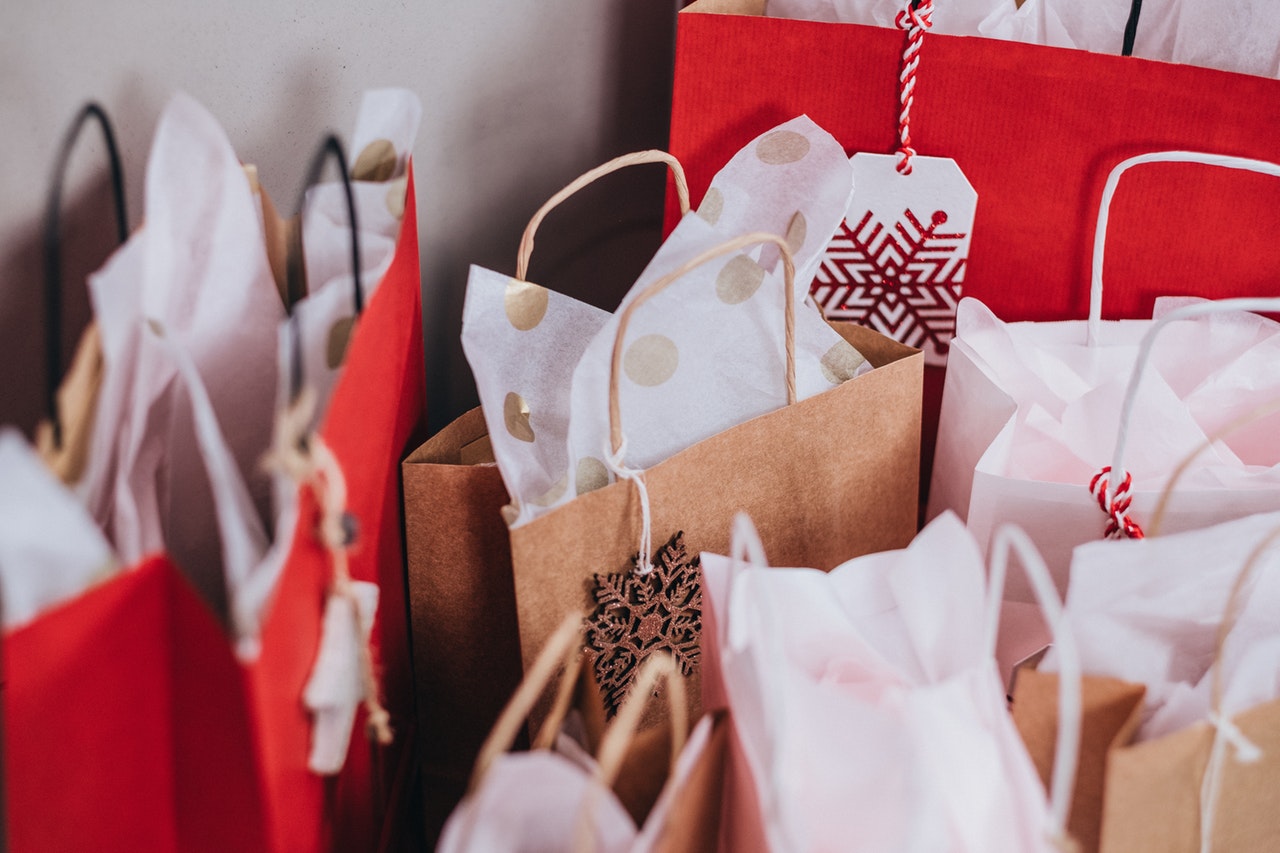 Reading Time:
3
minutes
Combination of digital and physical channels is key for consumers globally
– The report reveals exclusive insights about omnichannel shopping behavior, mobile payments as the key tech trend for consumers globally and peak days like Black Friday
– Key finding: The vast majority (82%) of consumers uses multiple sales channels during the purchasing process and prefers to shop online or mobile (68%)
– Price, special offers and product quality are the main factors influencing the purchasing decision
Wirecard, the global innovation leader in digital financial technology, today presented the findings of the Wirecard International Holiday Shopping Report 2018. Over 3,000 consumers were surveyed about their shopping habits and preferences during the end of year holiday season and beyond. The results show a clear preference for digital shopping channels in combination with physical ones in order to benefit from fast availabilities online, compare prices and have a real experience in-store.
Markus Eichinger, Executive Vice President Group Strategy at Wirecard, said, "Today's consumers are willing and able to shop around and compare offers before buying and are also open to trying new brands if they meet their needs. The Wirecard International Holiday Shopping Report 2018 clearly shows that merchants have to provide true shopping experiences via digital and physical channels in order to meet their customers wherever they decide to make a purchase, whether that be via an e-commerce site, a mobile app or in-store. We at Wirecard identified this trend early on and today drive forward and enable channel convergence within the framework of our digital commerce platform."
Key findings:
– Black Friday is the single most significant shopping "event" internationally
39% of respondents globally say they plan to shop on Black Friday. In Brazil, the percentage of Black Friday shoppers is the highest (67%), followed by U.K. (40%), Germany (40%) and the U.S. (38%). Hong Kong was the only country not to have Black Friday in first position, consumers here prefer to take advantage of Boxing Day sales (33%), which is very common in some Asian markets and South Africa.
– The holiday shopping season is a popular time to try new shops and items
This is a popular time for consumers to try out new stores or websites with over three quarters (77%) of respondents globally saying they would be likely or very likely to do so. In all countries surveyed, respondents said they spent the most money on clothing and accessories (58%), electronics (56%) and toys and games (38%).
– Consumers consider mobile payments the top shopping-related technology trend
Globally, consumers would most like to see mobile payment solutions implemented to improve their buying experience (46%). This was followed by virtual or augmented reality (26%) and artificial intelligence / machine learning (22%). In Brazil, shopping via voice recognition is highly regarded as well (30%).
– The vast majority shops digital
Over two thirds (68%) of consumers globally expect to make their purchases during the holiday season digitally either via a desktop site, mobile app, or mobile site. Overall, 18% plan to shop in traditional stores, with 22% of U.S. respondents planning to shop in a physical outlet, but only 8% of German consumers intend to do so.
– Consumers look for a true experience in-store
In all countries, the most important factor which would influence a consumer's decision to shop in-store is price (59%), followed by quality of products (45%) and special offers or discounts (32%). The same three factors are the most influential when it comes to choosing to buy online. In the U.S., being able to see, test or try items before purchase was considered more important than in the other countries; in Brazil customer service on-site counts.
– Omnichannel is key for consumers globally
An enormous 82% of consumers globally said they were either likely or very likely to combine various channels during the purchasing process – with Malaysia proving particularly fond of cross-channel shopping (96%), followed by Brazil (92%). The overall reason for using a range of channels was to compare prices with over half of consumers (51%) stating this as their top answer.
Merchants can profit from the Wirecard platform, which allows them to easily combine their distribution channels and meet the needs of today's consumers. Wirecard offers a constantly expanding ecosystem of real-time value added services built around innovative digital payments.
For more information on the Wirecard International Holiday Shopping Survey, please click here.
The Wirecard International Holiday Shopping Report 2018 is based on the results of an independent survey carried out by Wirecard in October and November 2018. A total of 3,193 consumers over the age of 18 in select countries like Brazil, Germany, Hong Kong, Malaysia, Singapore, the U.K. and the U.S. provided answers. Further information about the survey findings can be found in the full report.