Times Group's Brand Capital and Bengaluru-based NumberNagar® Enter Into a Strategic Partnership; Times Group Acquires Strategic Stake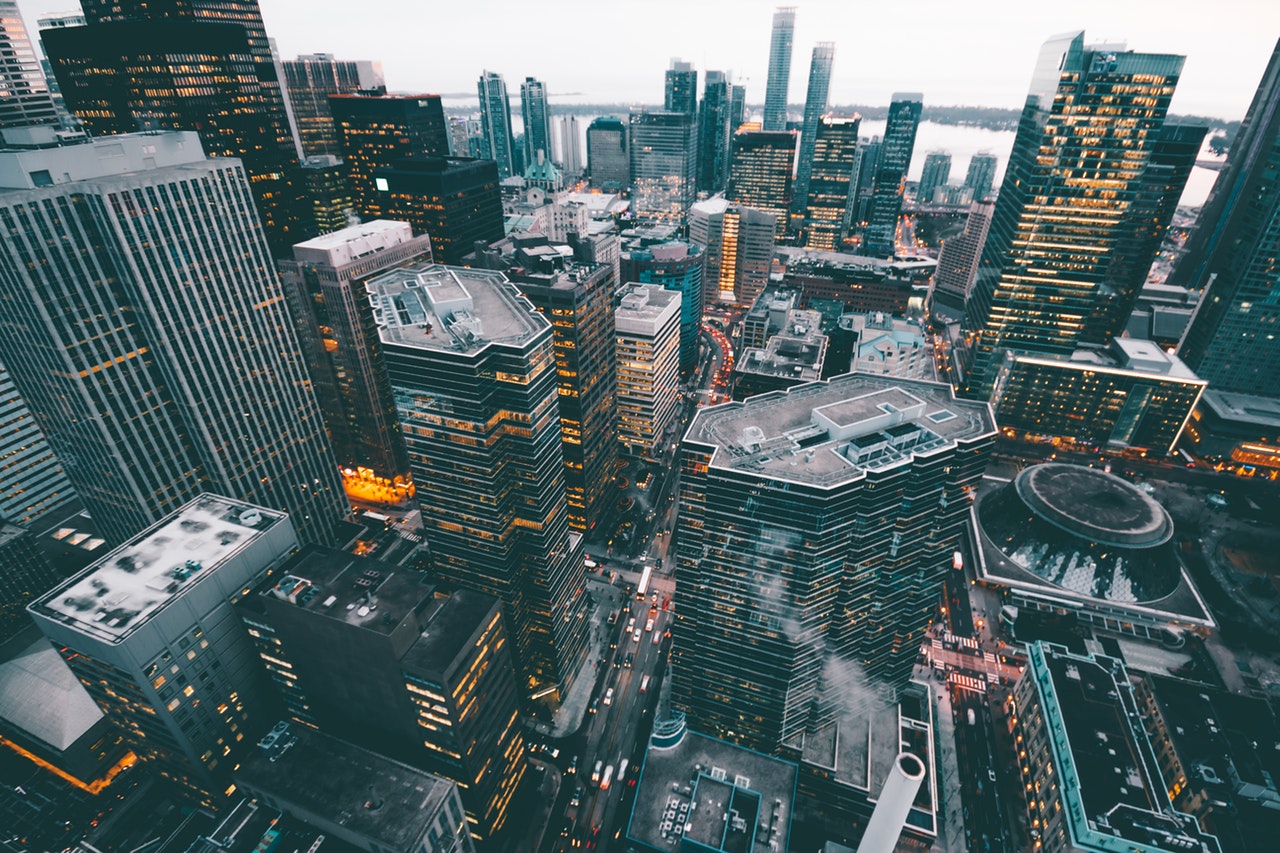 Reading Time:
2
minutes
Brand Capital, the strategic investment arm of Bennett Coleman and Company Limited, commonly known as The Times Group, has recently acquired strategic stakes in Bengaluru-based NumberNagar®, a premier Innovation in Experiential Learning (Maths, English, Science). The strategic partnership is a significant milestone towards achieving NumberNagar®'s vision of 'being the household name as creators of disruptive learning solutions'. This partnership is intended to enhance brand visibility at a national level and boost expansion of NumberNagar®'s franchise business across India.
Launched in 2013, NumberNagar® – a uniquely designed experiential learning solution for children of ages 6 to 14 with the objective of making learning contextual, engaging and enjoyable, has been making waves in the domain of activity-based learning experiences. It has garnered recognition as a long-term, reliable educational partner from select-schools across India. It has established an impactful after-school learning programme in its seven franchise centres across Bengaluru. With strategic stakeholder Mr. Rajesh Dembla (Ex Justdial, presently investor with a hugely successful portfolio, including Dunzo – a Google funded company and Survaider– funded by Axilor) leading the expansion effort, NumberNagar® plans to establish a network of 300+ Franchises all over India in the next three years.
Mr. Dembla says, "The Times Group partnership is timely and significant in view of our national brand-building strategy over the next few years."
NumberNagar® after-school programme has been effectively running at the pioneering Franchise centre at Gubbalala, near Kanakapura Road in Bengaluru, for more than 3 years. Through this path-breaking learning programme backed by the proprietary 5C™ methodology, NumberNagar® has touched the lives of more than 100 families in the community and continues to provide relentless service to learners of various needs. The programme has created a strong inclusive community in the neighbourhood for appreciation of personalised learning experiences. Students, siblings and families return year-after-year to immerse themselves in this unique learning experience. In the current academic year, this programme has expanded into 6 additional Franchise centres across Bengaluru: Sir M Vishweshwaraiah Layout, HSR Layout, Sanjaynagar, Hulimavu (Bannerughatta Road), Singasandra and ISRO Layout. Happy learning communities are being built around all these centres. All Franchisees are women entrepreneurs with diverse educational (Engineering, Science, Liberal Arts) and professional backgrounds (IT, Teaching, MNCs) who have made a deliberate choice to make an impact in the field of Education. The core team at NumberNagar® is involved hands-on with the Franchisees in every aspect of the business. The intention is to empower every Franchisee establish themselves as pioneering Educators in the surrounding community.
"With steady increase in the number of happy customers, NumberNagar® looks forward to expand its footprint to 300+ Franchises in India over the next three years. In this direction, we believe that the strategic partnership with Times Group will provide us the necessary exposure to ensure success of every Franchisee, build NumberNagar® as a national brand and expand our Franchise business," says Ravi Shankar R, Co-Founder & CEO at NumberNagar®.
"The Times Group partnership has come in at the right time because when we expand from 7 to 300, we have the privileged opportunity to touch the lives of more children who can benefit from our 5C™ methodology and experiential learning approach. This approach is becoming increasingly important in preserving the learning potential of young children, in the incredibly fast-paced world we live in," says Sriraghavan S M, Co-Founder & President at NumberNagar®.
British university welcomes modularized student accommodation built by CIMC MBS
Reading Time:
2
minutes
Modular building provider CIMC Modular Building Systems Holding Co Ltd (CIMC MBS) announced that six new blocks of student accommodation at Newcastle University, consisting of containerized modules, has officially come into service last month. The Park View Student Village, as the student accommodation is called, is believed to be the country's largest of its kind.
Modular construction, considered as an environmentally friendly and time-saving alternative to traditional construction model, provided by Chinese companies is seeing growing application. This method of construction is a type of prefabricated building model. Instead of doing all the construction work on-site, it allows more than 90 percent of a building project to be finished in the factory, thereby reducing construction time and construction waste by over 50 percent.
According to the Shenzhen, Guangdong province-based company, the project consists of 789 modules, with a total area of 37,000 square meters. It includes 1,261 standard rooms, 9 rooms for disabled people and 162 kitchens. With an investment of £75 million ($97 million), it is the university's largest investment project.
"It would have taken three years minimum using traditional techniques. But using the modular services provided by CIMC MBS, the construction company was on site for a total of 110 weeks, a significant reduction in the construction period," said Paul Milburn, project manager of Galliford Try, general contractor of the project.
The British project follows another one in the United States several months ago, when the company delivered modularized student accommodation to the University of California, Berkeley.
According to a report by market research firm MarketsandMarkets, modular construction market stood at $106.2 billionin 2017 and is projected to reach $157.2 billion by 2023, representing an average annual growth of 6.9 percent over the period. Asia Pacific dominated the market in 2017 in terms of value, with China contributing a major share of it, the report said.
"Access to high quality accommodation is an important part of student life and a significant factor in defining students," said Chris Day, vice-chancellor and president of the university. "I'm pleased to say that our students already consistently rate the standard of their accommodation very highly, and I feel sure that with the addition of Park View Student Village to our portfolio, our standing can only improve."
Victor Zhu, general manager of CIMC MBS, said modular buildings have won high praise not only due to the economic efficiency and comfort, but also the sustainability. More modules can be added to the current architecture to meet the increasing accommodation demand from students.
Medline Awarded General Urology Agreement with Premier Inc.
Reading Time:
2
minutes
New contract focuses on standardizing practice and products to reduce catheter-associated urinary tract infections
Medline has been awarded a group purchasing agreement for General Urology with Premier Inc. Effective March 1st, the new agreement allows Premier members, at their discretion, to take advantage of special pricing and terms pre-negotiated by Premier for the ERASE CAUTI Comprehensive Care Solution including all of its product bundles, Foley catheters and insertion trays, bladder scanners, the Men's Liberty Acute external catheter, intermittent catheters and trays, urine meters, drain bags, leg bags, securement devices, and irrigation syringes and trays.
"This leverages an existing contract we have with Premier for bladder scanners and expands it to include our comprehensive product offering," says Medline Urology Division President Sarah Dickinson. "We offer everything our customers need to provide exceptional, patient-centered care, from our ERASE CAUTI Standardization Bundle which was designed by nurses for nurses, to ensure proper insertion technique through its intuitive layout, to our bladder scanners with exclusive BladderPoint® technology, and a full range of supporting products and educational resources."
Between 12 and 16 percent of adult hospital inpatients will have an indwelling urinary catheter (IUC) at some time during their hospitalization, and each day the indwelling urinary catheter remains, a patient has a 3 to 7 percent increased risk of acquiring a catheter-associated urinary tract infection (CAUTI). The Medline Urology Team worked with clinical leaders in hospitals nationwide to develop an effective and easy-to-adopt process that combines clinical thinking with product and educational resources to help providers achieve their CAUTI prevention goals and drive sustainable practice change. The ERASE CAUTI Comprehensive Care Solution addresses four key areas: Discovery Assessment, Product Solutions, Education & Training, and Outcomes Reporting. Premier members will have access to all four aspects of the Solution as part of this new contract.
Premier is a leading healthcare improvement company, uniting an alliance of more than 4,000 U.S. hospitals and health systems and approximately 165,000 other providers and organizations to transform healthcare. To learn more, Premier members can go to www.Medline.com/erase-cauti.
Second IFL Team Adopts Imagination Park's Augmented Reality Solution
Reading Time:
1
minute
Imagination Park Entertainment Inc. (CSE: IP) (OTC: IPNFF) (the "Company") today announced that it has been contracted by the Indoor Football League's (IFL) Arizona Rattlers to provide an augmented reality (AR) experience to new and existing fans via the Company's XenoHolographic™ product suite. The Arizona Rattlers are the second IFL team to license Imagination Park's XenoHolographic solution, after the Tucson Sugar Skulls.
"Our fans will be treated to an augmented reality experience on their phones that will provide a unique game day promotion in a way never before seen," said Arizona Rattlers' President Chris Presson. "Imagination Park created an AR platform we can use to manage our AR programs ourselves and keep content fresh and up-to-date."
"We are thrilled to land our second IFL account, and we continue to talk to many professional sports organizations that want to leverage augmented reality to improve their pre-, post- and in-game experience for fanbases across North America," said Alen Paul Silverrstieen, CEO of Imagination Park. "The Arizona Rattlers will be among the initial teams to deploy a complete AR experience. Their fanbase should be very excited to be among the first to see the future of live sports."
The Rattlers (or any team or brand) can develop interactive AR content to measure and understand how fans engage with their sponsors and team through their mobile devices. Then use this information to further develop or refine campaigns, redeploying through their preferred channels including: games, scavenger hunts, sweepstakes and bringing any real existing object to life. For example, playing a video highlight reel when the phone is placed over a game day program.
To get a better sense of what the fans will see, download XenoPlay™ from your app store and check out the demo on www.imaginationpark.com.