Times Group's Brand Capital and Bengaluru-based NumberNagar® Enter Into a Strategic Partnership; Times Group Acquires Strategic Stake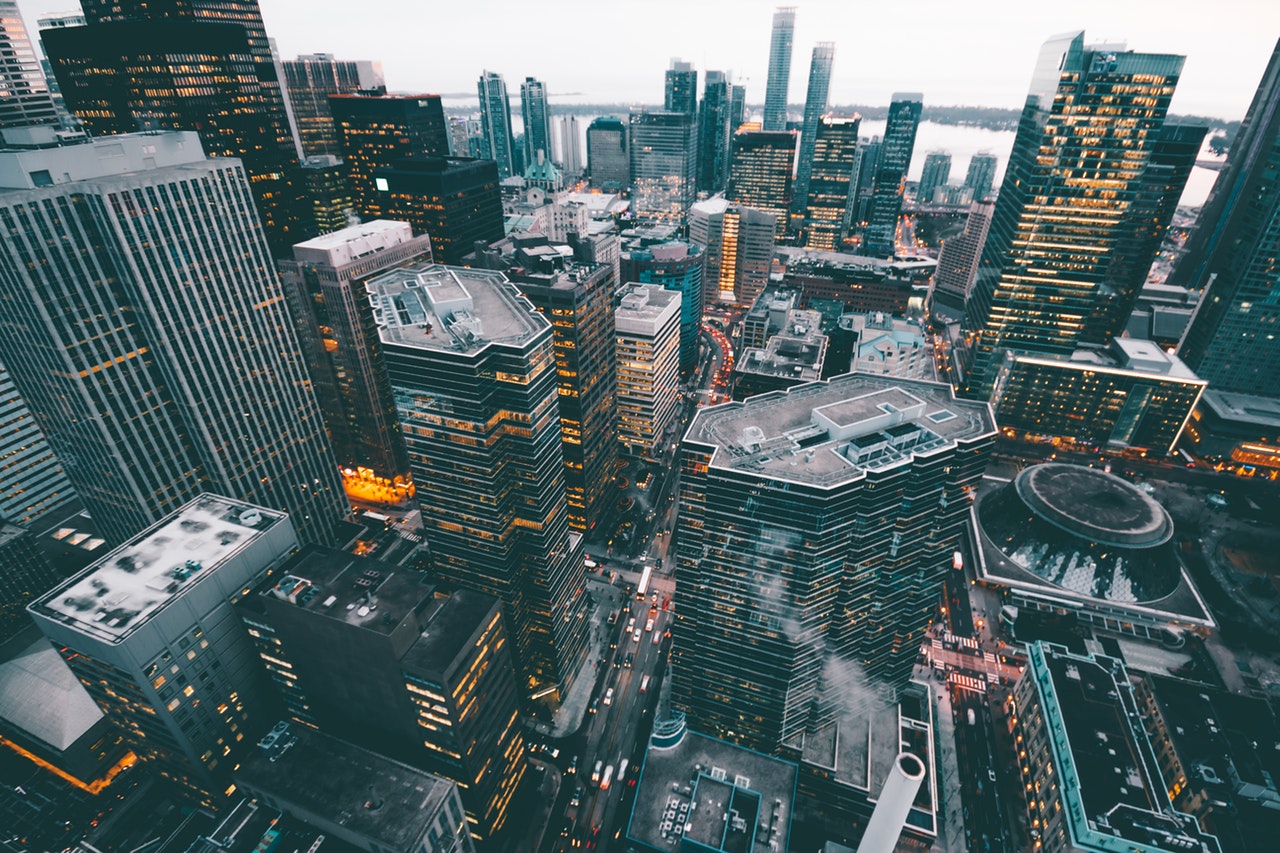 Reading Time:
2
minutes
Brand Capital, the strategic investment arm of Bennett Coleman and Company Limited, commonly known as The Times Group, has recently acquired strategic stakes in Bengaluru-based NumberNagar®, a premier Innovation in Experiential Learning (Maths, English, Science). The strategic partnership is a significant milestone towards achieving NumberNagar®'s vision of 'being the household name as creators of disruptive learning solutions'. This partnership is intended to enhance brand visibility at a national level and boost expansion of NumberNagar®'s franchise business across India.
Launched in 2013, NumberNagar® – a uniquely designed experiential learning solution for children of ages 6 to 14 with the objective of making learning contextual, engaging and enjoyable, has been making waves in the domain of activity-based learning experiences. It has garnered recognition as a long-term, reliable educational partner from select-schools across India. It has established an impactful after-school learning programme in its seven franchise centres across Bengaluru. With strategic stakeholder Mr. Rajesh Dembla (Ex Justdial, presently investor with a hugely successful portfolio, including Dunzo – a Google funded company and Survaider– funded by Axilor) leading the expansion effort, NumberNagar® plans to establish a network of 300+ Franchises all over India in the next three years.
Mr. Dembla says, "The Times Group partnership is timely and significant in view of our national brand-building strategy over the next few years."
NumberNagar® after-school programme has been effectively running at the pioneering Franchise centre at Gubbalala, near Kanakapura Road in Bengaluru, for more than 3 years. Through this path-breaking learning programme backed by the proprietary 5C™ methodology, NumberNagar® has touched the lives of more than 100 families in the community and continues to provide relentless service to learners of various needs. The programme has created a strong inclusive community in the neighbourhood for appreciation of personalised learning experiences. Students, siblings and families return year-after-year to immerse themselves in this unique learning experience. In the current academic year, this programme has expanded into 6 additional Franchise centres across Bengaluru: Sir M Vishweshwaraiah Layout, HSR Layout, Sanjaynagar, Hulimavu (Bannerughatta Road), Singasandra and ISRO Layout. Happy learning communities are being built around all these centres. All Franchisees are women entrepreneurs with diverse educational (Engineering, Science, Liberal Arts) and professional backgrounds (IT, Teaching, MNCs) who have made a deliberate choice to make an impact in the field of Education. The core team at NumberNagar® is involved hands-on with the Franchisees in every aspect of the business. The intention is to empower every Franchisee establish themselves as pioneering Educators in the surrounding community.
"With steady increase in the number of happy customers, NumberNagar® looks forward to expand its footprint to 300+ Franchises in India over the next three years. In this direction, we believe that the strategic partnership with Times Group will provide us the necessary exposure to ensure success of every Franchisee, build NumberNagar® as a national brand and expand our Franchise business," says Ravi Shankar R, Co-Founder & CEO at NumberNagar®.
"The Times Group partnership has come in at the right time because when we expand from 7 to 300, we have the privileged opportunity to touch the lives of more children who can benefit from our 5C™ methodology and experiential learning approach. This approach is becoming increasingly important in preserving the learning potential of young children, in the incredibly fast-paced world we live in," says Sriraghavan S M, Co-Founder & President at NumberNagar®.
Element AI Announces Strategic Partnerships with GIC, SGInnovate, and Singapore Management University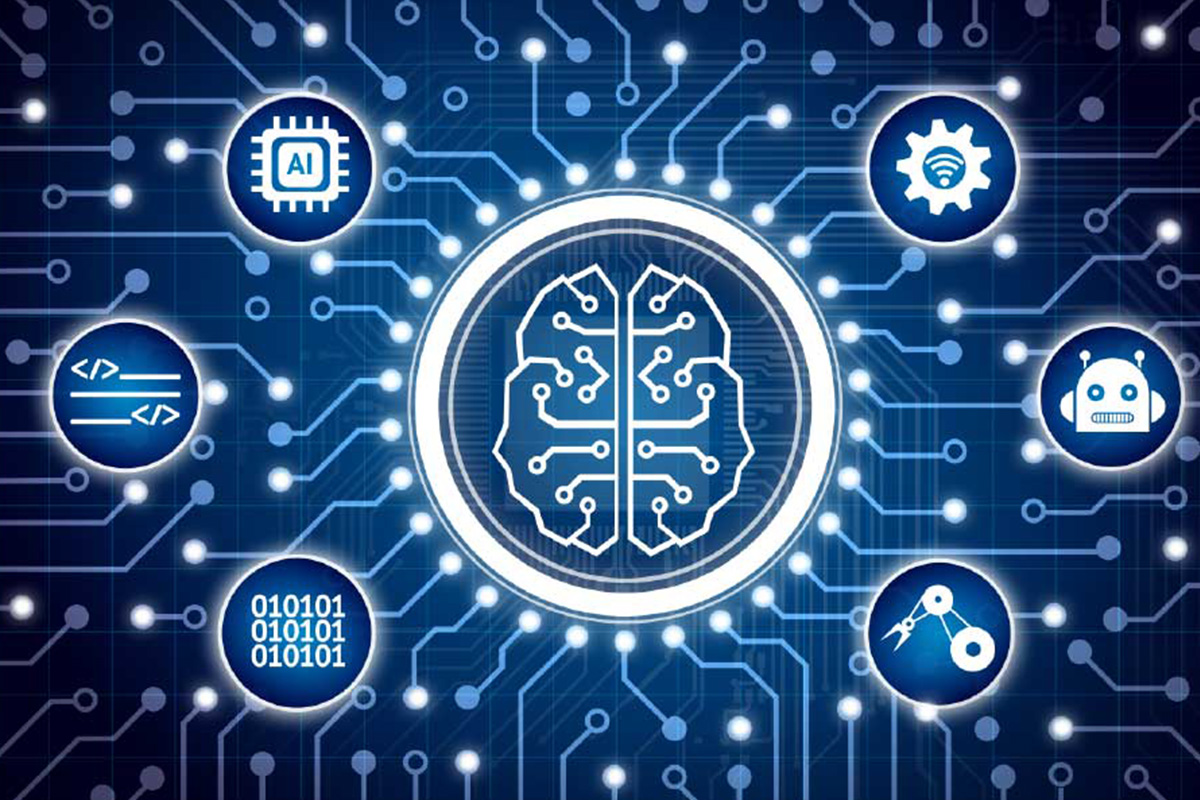 Reading Time:
3
minutes
Element AI expands its successful collaborative approach and existing ties to Singapore with new agreements to develop cutting edge products in the financial sector, enhance local talent, scale commercial Artificial Intelligence solutions, and embark on global research collaborations
Element AI, a global company delivering AI software products that augment decisions to make businesses safer, stronger, and more agile, today announced partnerships with GIC, SGInnovate and Singapore Management University (SMU) at an event attended by the Prime Minister of Canada, The Right Honourable Justin Trudeau, accompanied by Minister of International Trade Diversification Jim Carr. Also in attendance to witness the signing and provide remarks was Singapore Minister for Communications and Information H.E. S Iswaran. These partnerships expand the Element AI footprint in Asia and reinforce its commitment to the Singapore AI ecosystem, from large corporations to the startup community to academia. As part of its mission of global expansion, Element AI is replicating a proven model of success by working with key Singapore based corporations, startup incubators, and research institutions to convert the latest academic breakthroughs into robust AI products that can be integrated and uniquely customised at scale.
"The Singapore industrial ecosystem consists of renowned institutions with deep expertise in building global enterprises, incubators with a proven history of launching world-changing companies, and prestigious academic institutions conducting the research critical to understanding the world around us and lighting the path forward," said Element AI CEO Jean-Francois Gagne. "This Singapore technology ecosystem is familiar to us at Element AI because it's that environment that led to the creation of our company, so we're thrilled to be signing agreements with these like-minded partners today. Through collaborative research drawing on the best and brightest expertise from Singapore and Canada, we're very excited about what is possible as we focus on augmenting collective intelligence and transforming industry as we know it with the help of role-centric AI products."
The Singapore AI ecosystem is unique in its ability to integrate government, academia and private enterprise efforts to advance technology adoption in AI. For example, GIC through its innovation labs, accelerates the use of innovative technologies and incubates new ideas, in collaboration with its business units, start-ups, research organisations, and universities. The new partnership between Element AI and GIC initiates a collaboration that will focus on the application of advanced machine learning techniques to challenging problems encountered by large asset managers. Together, they will undertake research on technology trends that can be implemented enterprise wide.
The partnership between Element AI and SGInnovate will prioritise the expansion of the deep tech talent pool in Singapore, and the development of the fast-growing technology startup ecosystem in ASEAN. Together, Element AI and SGInnovate will focus on the potential of AI-related startups to help corporations and governments address a variety of challenges. To this end, both parties will co-host a series of events and work alongside technical founders to create opportunities for startups to deploy, improve, and further scale AI solutions. This will be done, in part, through collaborations with the portfolio companies of SGInnovate as well as from the wider market.
Steve Leonard, Founding CEO of SGInnovate said, "Two years ago, SGInnovate was launched with a mission to help 'scientist-entrepreneurs' form, build, and scale deep tech startups. Given how hard it is to build a deep tech company, we know how important it is to work with great partners. Our new relationship with Element AI, one of the most exciting AI startups in the world, will help us to increase our impact as a deep tech investor and company builder. SGInnovate and Element AI will look to generate commercial opportunities for deep tech startups to build, deploy, improve, and scale AI-system solutions. Through the shared work of SGInnovate and Element AI, the deep tech startup ecosystem across ASEAN will also be given a boost."
SMU is a dynamic city university located in the heart of Singapore, and focuses on the areas of Management, Social Sciences, and Computing (including AI), and their intersections. The university adopts an integrated research-teaching-learning-practice approach that creates positive impact on business, government, and society. The SMU School of Law was recently awarded a competitive grant of $4.5 million by the Singapore National Research Foundation to establish a first-of-its-kind Centre for AI and Data Governance (CAIDG), which they launched publicly in September 2018. Element AI and SMU School of Law will be embarking on a research collaboration in relevant areas on the governance of AI. Specifically, SMU will be responsible for carrying out the Singaporean and ASEAN aspects of research while Element AI will focus on the North American aspects as well as leverage its global researcher network. Together, all parties will share information, tools, and approaches in order to deliver issues and recommendation papers.
Associate Professor Goh Yihan, Dean of SMU School of Law and Initial Director of CAIDG, said, "In carrying out our research on AI Governance issues, we have emphasised the importance of reaching out to both academia and industry. This is especially true as we create meaningful impact in this fast-moving space, and why we are very excited about our collaboration with Element AI. This is certainly a wonderful partnership; I look forward to working together in identifying and researching relevant topics in the months ahead."
Wirecard and Mastercard Extend Global Card Issuance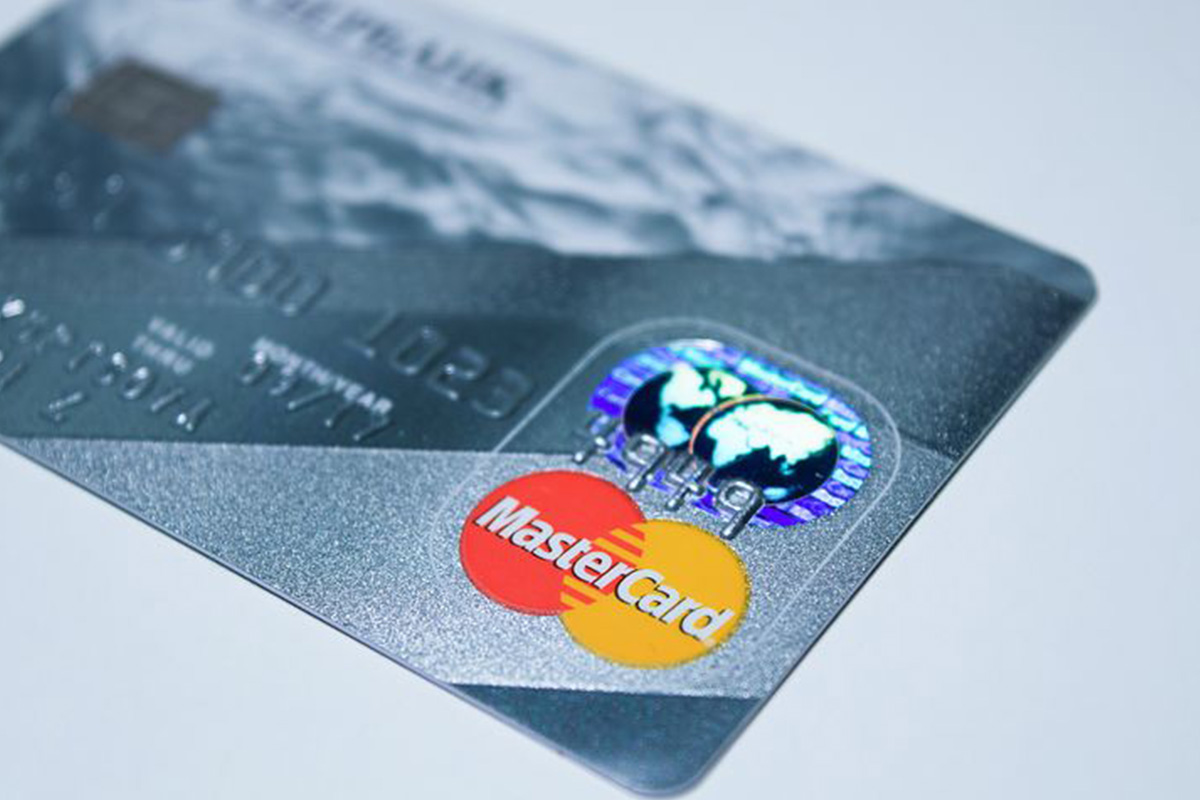 Reading Time:
2
minutes
Wirecard brings its expertise in digital financial technology to the new strategic partnership with Mastercard Prepaid Management Services (Prepaid Services)
The partnership will drive the trend of the global digital cashless society via the issuance of prepaid cards and card programs
Prepaid cards are a bridge technology to new innovative digital payment solutions
Wirecard, the global innovation leader in digital financial technology, and Mastercard, the global payments technology company, signed a strategic agreement to migrate their global issuing business. Wirecard will support Mastercard Prepaid Management Services (Prepaid Services), a leader in prepaid program management, with its long-standing expertise in global issuing services.
The strategic partnership will empower both companies to exploit the growth potential in the field of digital prepaid payment solutions. Together their existing and new prepaid solutions will deliver further payment choice to a broader audience, including: travel agencies and airlines for their customer holiday travel money, compensation or staff expenditure; governments looking for ways to disperse funds and benefits; and SMEs' controlled payment functionality for employees.
Susanne Steidl, CPO at Wirecard, said, "As the leading innovation driver of digital financial technology, we are proud to announce the extension of our global strategic cooperation with Mastercard. Our ambition within this cooperation is to shape the future of the international payment market with tailor-made solutions for the specific industries. Mobile apps are set to become the payment solution of choice worldwide and we are already enabling this kind of technology today, often basFed on digital prepaid cards."
Fabrizio Burlando, President at Mastercard Prepaid Management Services, said, "As consumers, businesses and governments come to terms with the limitations and cost of cash, our focus is on providing real payment choice and convenience to audiences who have not been well serviced for their payment needs, and often resorted to using cash by default. To support our initiatives, we will leverage Wirecard's long-standing expertise and international market knowledge in issuing services."
The new partnership will drive the trend of the global cashless society via the issuance of prepaid cards and card programs. Prepaid Services have more than 20,000 selling locations with active programs in 23 countries worldwide. As a leading international player in the field of digital financial technology, Wirecard will support Prepaid Services with its global licensing footprint and expertise in issuing services. As a result of the partnership, consumers, businesses and organizations will be able to benefit from their prepaid solutions.
The St. James Announces Youth Futsal League In Partnership With National Capital Soccer League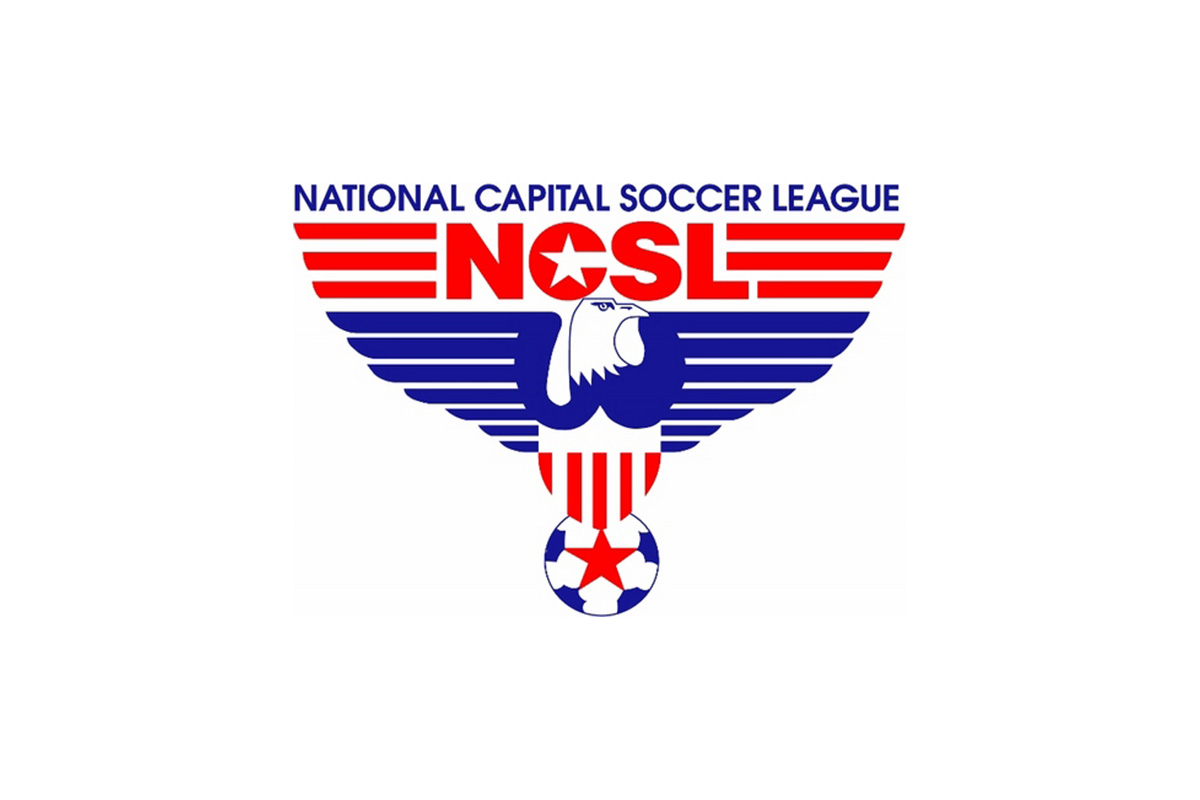 Reading Time:
2
minutes
Greater Washington region's premier sports, wellness and active entertainment destination launches comprehensive new futsal league with the region's largest youth soccer organization
The St. James today announced the launch of its new youth futsal league, in partnership with the National Capital Soccer League (NCSL), the leading youth soccer league serving the Greater Washington region. The new Futsal League offered by The St. Jamesand NCSL will give thousands of youth players in NCSL member clubs a preferred opportunity to play futsal in one of the area's leading sports and entertainment destinations.
"We're absolutely thrilled to partner with NCSL," said Craig Dixon, co-founder and co-CEO of The St. James. "Their work with youth athletes in the Greater Washington region is truly remarkable, and we're excited to work with NCSL to offer some of the best competitive futsal opportunities in the region at The St. James by pairing their great brand and significant organizational reach with our world-class resources."
"Having spent many years in the world of youth soccer, I'm very excited to be joining with the incredible team at NCSL to grow futsal in the Greater Washington region," said Doug Homer, Director of Soccer and Futsal at The St. James. "Their broad programming has already fostered an incredible appetite for soccer across the region, and we're looking forward to working alongside them with the launch of this new futsal league."
Founded nearly 50 years ago, NCSL is among America's largest and longest-running youth soccer leagues. It brings together 72 clubs with approximately 1,100 teams and 30,000 players for more than 11,000 matches each year. Matches for teams participating in The St. James Youth Futsal League presented by NCSL will be held in The St. James's Court House, giving teams from across the region the opportunity to play futsal in a premium setting.
"We couldn't be happier about partnering with The St. James," said Ryan Rich, Executive Director of NCSL. "The St. James boasts best-in-class facilities and programming, it offers an accessible, centrally located campus and above all, the team there is dedicated to the holistic growth of each and every athlete that walks through their doors. This is going to be a great opportunity for our stakeholders and their members to experience futsal and develop as athletes and competitors through this new partnership."
"Futsal is a dynamic, exciting, and fast-paced sport that focuses a player's attention on the details of ball-mastery, technique, and improvisation," said Richard Smith, President of NCSL. "Through the introduction of futsal, we will be able to offer to thousands of area NCSL players the opportunity to improve their skills during the winter months and to further enhance their love for soccer, all at a world-class facility in The St. James."
The futsal league will serve players ages 8 to 18. NCSL and The St. James will work together to schedule matches at the team-to-team level in order provide the most appropriate and competitive game-day experience for all NCSL stakeholders. League play will begin the weekend of December 8-9. Families, coaches and athletes interested in this programming can request more information by contacting futsal or visiting https://thestjames.co/ncsl.