Times Group's Brand Capital and Bengaluru-based NumberNagar® Enter Into a Strategic Partnership; Times Group Acquires Strategic Stake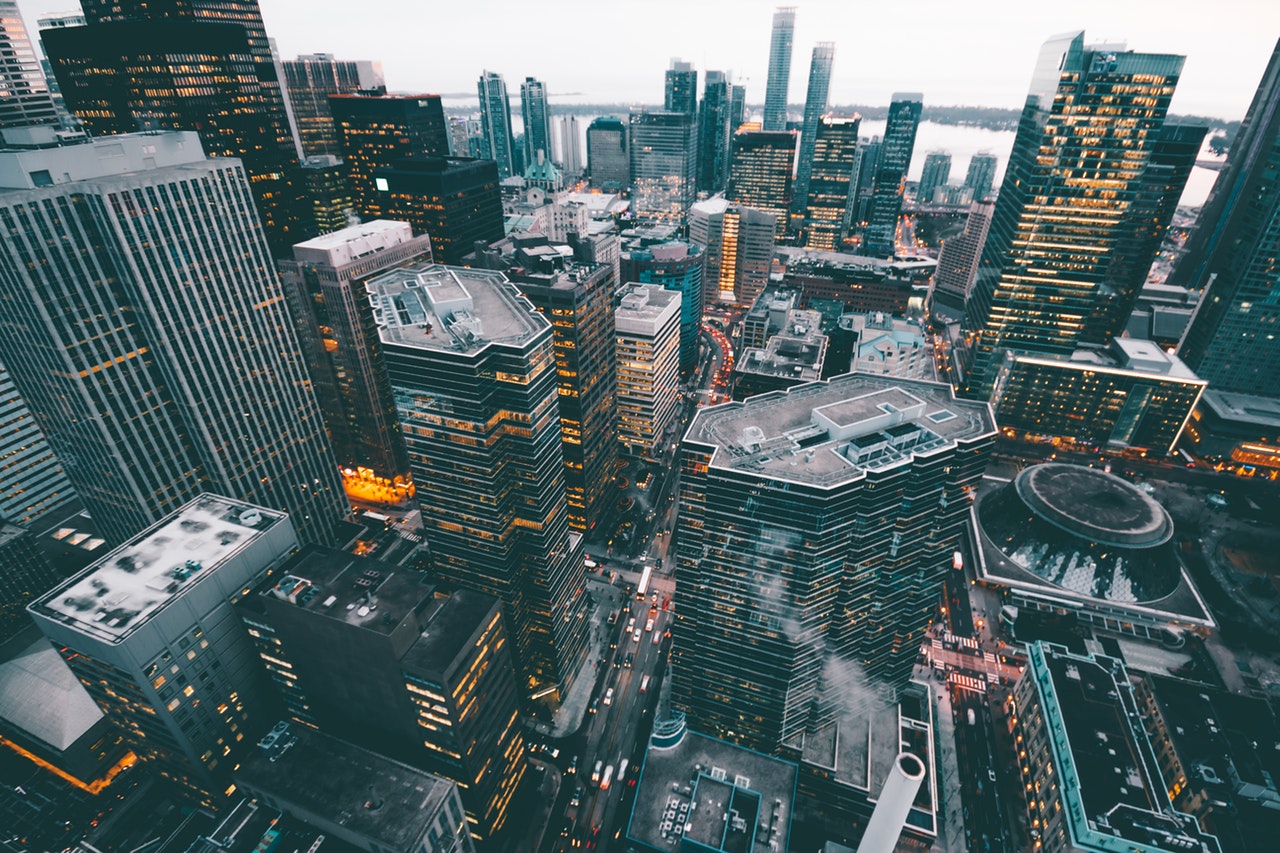 Reading Time:
2
minutes
Brand Capital, the strategic investment arm of Bennett Coleman and Company Limited, commonly known as The Times Group, has recently acquired strategic stakes in Bengaluru-based NumberNagar®, a premier Innovation in Experiential Learning (Maths, English, Science). The strategic partnership is a significant milestone towards achieving NumberNagar®'s vision of 'being the household name as creators of disruptive learning solutions'. This partnership is intended to enhance brand visibility at a national level and boost expansion of NumberNagar®'s franchise business across India.
Launched in 2013, NumberNagar® – a uniquely designed experiential learning solution for children of ages 6 to 14 with the objective of making learning contextual, engaging and enjoyable, has been making waves in the domain of activity-based learning experiences. It has garnered recognition as a long-term, reliable educational partner from select-schools across India. It has established an impactful after-school learning programme in its seven franchise centres across Bengaluru. With strategic stakeholder Mr. Rajesh Dembla (Ex Justdial, presently investor with a hugely successful portfolio, including Dunzo – a Google funded company and Survaider– funded by Axilor) leading the expansion effort, NumberNagar® plans to establish a network of 300+ Franchises all over India in the next three years.
Mr. Dembla says, "The Times Group partnership is timely and significant in view of our national brand-building strategy over the next few years."
NumberNagar® after-school programme has been effectively running at the pioneering Franchise centre at Gubbalala, near Kanakapura Road in Bengaluru, for more than 3 years. Through this path-breaking learning programme backed by the proprietary 5C™ methodology, NumberNagar® has touched the lives of more than 100 families in the community and continues to provide relentless service to learners of various needs. The programme has created a strong inclusive community in the neighbourhood for appreciation of personalised learning experiences. Students, siblings and families return year-after-year to immerse themselves in this unique learning experience. In the current academic year, this programme has expanded into 6 additional Franchise centres across Bengaluru: Sir M Vishweshwaraiah Layout, HSR Layout, Sanjaynagar, Hulimavu (Bannerughatta Road), Singasandra and ISRO Layout. Happy learning communities are being built around all these centres. All Franchisees are women entrepreneurs with diverse educational (Engineering, Science, Liberal Arts) and professional backgrounds (IT, Teaching, MNCs) who have made a deliberate choice to make an impact in the field of Education. The core team at NumberNagar® is involved hands-on with the Franchisees in every aspect of the business. The intention is to empower every Franchisee establish themselves as pioneering Educators in the surrounding community.
"With steady increase in the number of happy customers, NumberNagar® looks forward to expand its footprint to 300+ Franchises in India over the next three years. In this direction, we believe that the strategic partnership with Times Group will provide us the necessary exposure to ensure success of every Franchisee, build NumberNagar® as a national brand and expand our Franchise business," says Ravi Shankar R, Co-Founder & CEO at NumberNagar®.
"The Times Group partnership has come in at the right time because when we expand from 7 to 300, we have the privileged opportunity to touch the lives of more children who can benefit from our 5C™ methodology and experiential learning approach. This approach is becoming increasingly important in preserving the learning potential of young children, in the incredibly fast-paced world we live in," says Sriraghavan S M, Co-Founder & President at NumberNagar®.
Kuliza Raises 3 Million USD Funding From Silicon Valley Private Equity Firm Emergent Ventures to Drive Product Innovation
Reading Time:
2
minutes
Kuliza, a leading software company, announced today that it has received 3 million USD funding led by Emergent Ventures, an active investor in category-defining enterprises and technology businesses across the globe. This funding will help Kuliza fuel R&D for its flagship product – Lend.in and assist its customers and partners better.
"We are excited to partner with Emergent Ventures and with this financial backing, we will continue to propel product innovation and transform lending for financial enterprises worldwide with our low-code platform, Lend.In. Our research and development team will achieve a new level of excellence," said Kaushal Sarda, Chief Executive Officer, Kuliza. He also added, "Our revenue and paying customers will enable us to strategically increase our global footprint, in this chapter of our growth story."
Aparna Sharma, Co-Founder and Chief Operating Officer, Kuliza Technologies, said that, "Kuliza has witnessed a massive growth in the last few quarters. Adding several new global financial enterprise logos is a testament to our flagship product Lend.In." Our product team has also grown by over 150 percent to serve our growing base of customers." She also mentioned that "We are glad to have a partner like Emergent Ventures, which will pave the way to making Kuliza as the preferred transformation partner of global financial enterprises."
Gaurav Jain, Chief Technology Officer, Kuliza Technologies, said that "We have established a set of milestones that we seek to achieve in the coming few months. With regards to product innovation, we are looking at advancing towards a No-Code platform for financial enterprises. We will also focus on building a business user-driven lending system with unit intelligence."
"At Emergent Ventures, we are always looking for entrepreneurs who are on a rapid trajectory of personal growth, which in turn sets up their companies for sustained growth. We see great potential in Kuliza which has established a strong foundation for rapid and sustainable growth. Their products are driving significant value for their customers and Kuliza is capturing market share from incumbents," said Ankur Jain, Founder and Partner, Emergent Ventures. He mentions "Their culture, innovation and expertise gives us immense confidence about the organization. We are excited to partner with Kuliza in this new chapter."
Kuliza launched its flagship product 'Lend.In' in 2017 and in a very short span of time, the low code platform became the proven choice for lending enterprises. As of today, over a billion dollars worth loans have been processed by leading financial enterprises using Lend.In. In addition, the organization has strengthened its leadership team and domain expertise by on-boarding leaders like Mr. Gangadharan Unni Kartha, Ex Global Delivery Head – Digital Payment Systems for Gemini Software and Mr Vaijinath MG, Ex-Chief General Manager of State Bank of India.
SOURCE Kuliza Technologies Private Limited
Covesting and PrimeXBT to Launch Copy Trading in Groundbreaking New Partnership
Reading Time:
1
minute
Covesting, a Europe-based, licensed digital currency exchange and professional trading platform offering a secure and technologically-advanced infrastructure for investors and traders worldwide, have announced their first ever B2B partnership.
Covesting has long been working to develop bank-grade infrastructure suitable for institutions and other global players. The scalable architecture allows Covesting to integrate with and license their cutting-edge technology to other platforms.
One of Covesting's most anticipated features, copy trading, allows novice traders to follow the industry's top traders and mimic tried-and-true trading strategies, giving them a competitive edge and a shortcut to profit.
The COV token, a utility token designed to unlock the potential of the copy-trading module, will be integrated into the PrimeXBT's third-party platform and become an essential part of the copy trading experience.
The two companies anticipate finalizing the integration of both the copy trading module and COV utility token within the next four months.
Covesting Founder and CEO, Dmitrij Pruglo, spoke of the groundbreaking partnership, stating that "PrimeXBT is one of the fastest growing startups in the crypto industry, offering among the best platforms for competitive trading conditions. We firmly believe our copy trading module will be extremely beneficial for PrimeXBT platform, which allows trading with 100x leverage across a variety of digital assets."
"Copy trading is at the core of Covesting, and we're proud to offer the state of the art, proprietary technology to integrate with other industry players," – Pruglo added.
DISCLAIMER: Covesting solely provides technology within the scope of a licensing agreement and is not liable for any risks related to the service quality or any products offered by a third-party partner.
SOURCE Covesting
Blackmoon and Zeus Exchange Strategic Partnership Announced
Reading Time:
1
minute
Blackmoon Financial Group, a blockchain Financial Service and Fintech firm, and Crypto Zeus PTE. LTD. (Zeus Exchange), a Fintech firm whose vision is to merge traditional investments with the power of the blockchain, today announced that they have formed a strategic partnership over co-branded Exchange Traded Indexes (ETxs).
The new relationship between Blackmoon and Zeus Exchange will empower them to work very closely together in order to produce the ETx that will be directly linked with underlying assets listed on Zeus Exchange, whether those are stocks, or crypto stocks, or cryptocurrencies or other asset types, with an ability to receive an underlying asset at any given time.
"Blackmoon and Zeus Exchange share a very similar vision and it's because of this that we are happy to have discovered such an incredible organization to partner with. We are eager to release the Zeus Exchange ETxs to offer this creative investment opportunity to investors across the globe," said Oleg Seydak, CEO of Blackmoon
"Zeus Exchange strategy is to align with the best players in the field and build a diverse and liquid trading environment across the countries. We are happy to partner with Blackmoon over a whole investment class to trade at our platforms while offering the best of both in Asia and in Europe together," said Olga Duka, CEO of Zeus Exchange
Such a strategic partnership is one of many that both companies intend to form over the coming months. The ultimate goal will be to have an entire suite of innovative investment instruments to offer to the clients around the globe within a partnership-based and legally coherent ecosystem of services.
SOURCE Blackmoon and Zeus Exchange