Mobikor Enters Into a Strategic Alliance with Vietnam's Largest Cartoon Company 'comicola'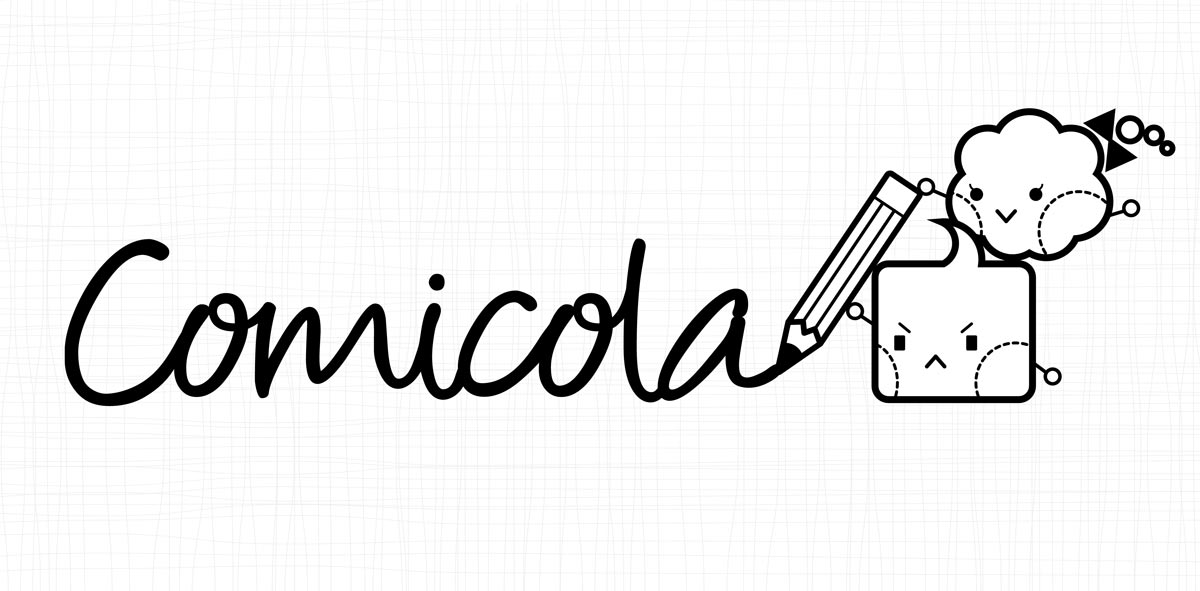 Reading Time:
2
minutes
Vietnam's largest cartoon company, comicola, with about 80% of Vietnamese cartoonists
Enters into a multilateral alliance for cooperation in the Vietnamese webtoon business, e.g. the cross-supply of Korean cartoons and Vietnamese cartoons and securing the right to publish Vietnamese cartoons in Korea and globally
Mobikor (www.vinatoon.com.vn, co-CEOs — Kim Joong-hwan and Lee jin-woo), Vietnam's first webtoon service provider, announced on October 31 that it entered into a strategic alliance with 'comicola' (www.comicola.com), Vietnam's largest cartoon company, for the supply of cartoons and future businesses.
Mobikor attracted the attention of Korean and Vietnamese cartoon/webtoon industry when it introduced Vietnam's first webtoon service, Vinatoon (www.vinatoon.com.vn), to Vietnam last April, and it is making efforts to spread webtoon through cooperation with various channels and companies.
comicola is Vietnam's representative cartoon company and community, established in 2014 by its members with more than 10 years' experience in cartoon production in Vietnam. Currently, 80% of Vietnamese cartoonists belong to comicola. It publishes 70% of all cartoons produced in Vietnam, and uses SNS like Facebook to continuously manage maniacs and fans of cartoonists, and hosted the 'Vietnam Comic Day' for the past few years. It has a very loyal community.
Also, it officially opened the mobile webtoon service that it developed and operates on its own at the end of August, and launched an app for Android and iOS. It is now conducting its first wave of marketing activities for cartoon maniacs in Vietnam.
Through this alliance, Mobikor is supplying 63 Korean webtoons to the new webtoon service of comicola, and already disclosing them sequentially while comicola is doing the translation and localization. It is planning to continuously supply excellent Korean webtoons in the future.
Meanwhile, the global publishing right to comicola's 11 Vietnamese webtoons (Bad Luck / Genie in the hood / Blue Blood, etc.) was delegated to Mobikor, which will supply them to China, Thailand and Indonesia as well as Korea, and Mobikor is going to conduct joint marketing and the O.S.M.U business in order to develop the webtoon market and industry in Vietnam.
Lee Jin-woo, CEO of Mobikor, said, "I am planning to let more people know about Korean webtoons while developing Vietnamese webtoons and cartoon market together with comicola, Vietnam's best cartoon company."
Indonesian Ministry of Youth & Sports Unite to Call for New Spirit of Heroes Spirit in Millennials
Reading Time:
2
minutes
Celebrating National Heroes Day, Deputy Ministry of Youth Development, Indonesian Ministry of Youth and Sports (Kemenpora), invited Indonesian youths to demonstrate the spirit of millennial heroes, or "Pemuda Zaman Now." To excel the characteristic of millennial heroes, Kemenpora have initiated numerous programs, such as technology, art, culture, and entrepreneurship that aligned with the main theme of 2018 National Heroes Day in Indonesia, "Semangat Pahlawan di Dadaku."
"In today's digital era, young generation, including students and future leaders, now bear heavier burden to build this Nation. In order to continue the goodwill of our national heroes and Indonesia'sfounding fathers, we need to optimize our creativity and innovation to create positive and constructive breakthroughs," said Imam Nahrawi, Indonesian Minister of Youth and Sports.
In the framework of 2018 National Heroes Day, Kemenpora invites all young generation across cities in Indonesia, to expand the spirit of heroes through creative social media content. They are also invited to become influencers in their community, to inspire people on how to use social media platform wisely. All positive efforts include sharing knowledge and expertise among young generation, as well as telling stories of Indonesia's heroes through millennial language to engage more with the youths.
"Young generation needs to fill the gaps in the social media with smart, constructive, and positive thoughts. In the coming years, these efforts will effectively create a more prosperous nation in Indonesia," added Imam Nahrawi. To succeed the spirit of a true hero through social media, Kemenpora through Deputy Ministry of Youth Development, has also initiated Literacy Program for the Use of Social Media, Millennial Innovation as well as Discussion as parts of the Millennial Youth Literacy Program.
The Millennial Youth Literacy Program is a program by Kemenpora to nurture the entrepreneurial spirit among young generation in Indonesia, some of which are through literacy and knowledge sharing of entrepreneurship and investment. "These efforts aim to support all good potential of Indonesia'syouths, as the largest and diverse community. Moreover, they're now facing challenges, to navigate the digital onslaught of the information age. Thus, we need to give the right assistance for them, to succeed an inspiring millennial hero character in their communities," said Imam Nahrawi.
To support the spirit of millennial hero, Kemenpora through the Deputy Ministry of Youth Development also launched the Youth Entrepreneurship Development Workshop in Indonesia, which currently has spawned hundreds of entrepreneurial heroes in across cities in Indonesia. The program includes entrepreneurial training, funding, and mentoring to start a business. Kemenpora has also awarded 39 outstanding youths in Indonesia as entrepreneur heroes, that were selected through their creativity in building the nation through business innovation.
The workshop has been developed to widespread community, including all santri or Islamic boarding school students in Indonesia. "They are now being one of the cornerstones of the country's economy. Hence, a santri must have an economically independent attitude. Moreover, entrepreneurial development is not only for pursuing profit, but also aiming to create good personality and leadership that needed to develop our country. Through this community, we are optimistic to realize a new character of hero, to succeed the economic growth in Indonesia," said Asrorun Ni'am Sholeh, Deputy Minister of Youth Development.
Asrorun added that the millennial hero is no longer defined as freedom march to fight for independence. "They may come from any field, such as business, tourism, art, culture, and sports; as long as they carved out positive contribution to Indonesia."
Huawei Chips Unlock New Era of Artificial Intelligence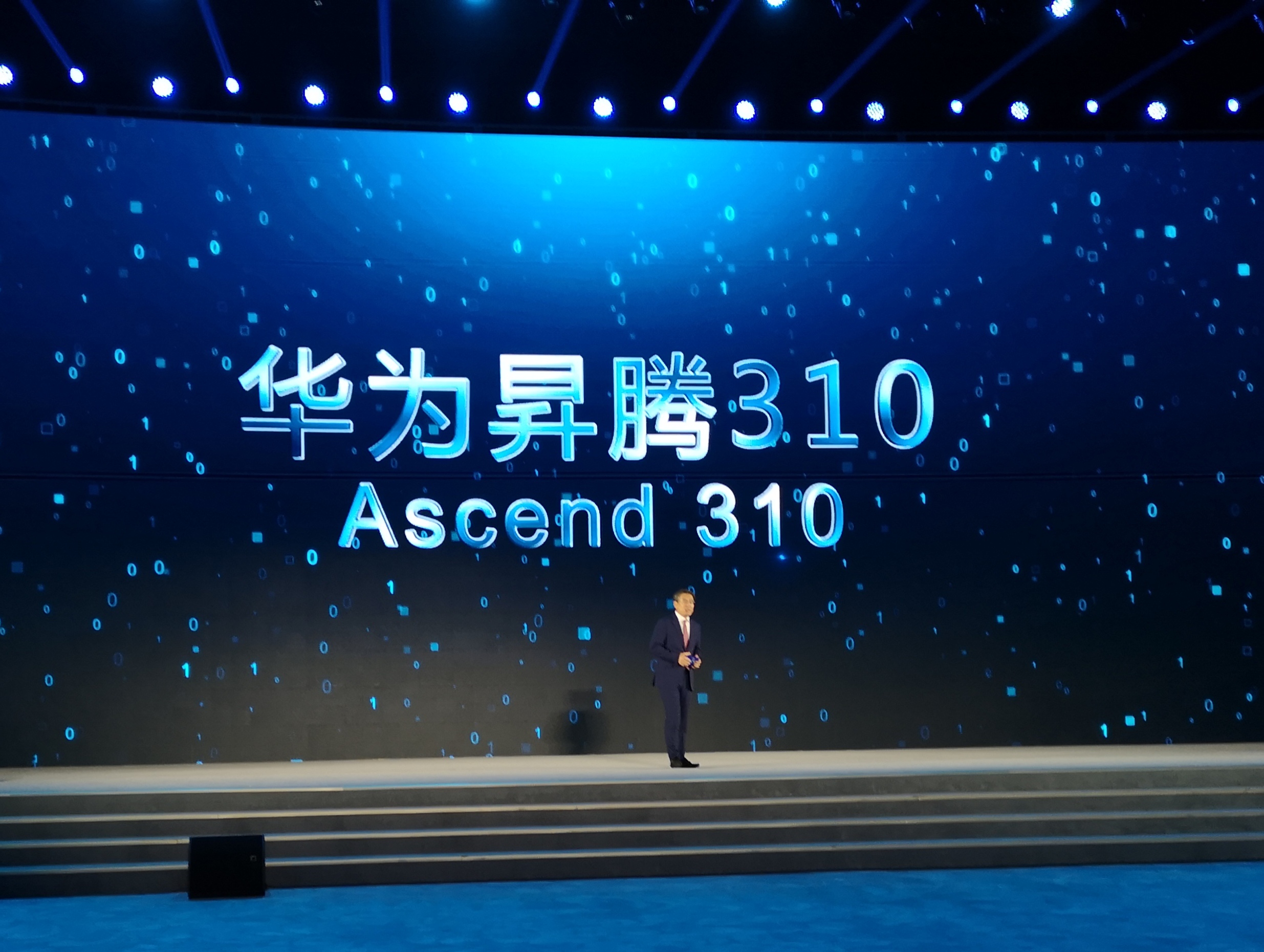 Reading Time:
3
minutes
New Ascend 310 AI Chip Earns Huawei the Prestigious "World Leading Scientific and Technological Achievement Award" at the Fifth World Internet Conference
Today at the Fifth World Internet Conference (WIC), held today in Wuzhen, Zhejiang, under the theme of "Creating a Digital World for Mutual Trust and Collective Governance – Towards a Community with a Shared Future in Cyberspace," Huawei's Ascend 310 chip stood out among more than 400 technology achievements to win the conference's World Leading Scientific and Technological Achievement award. This honor recognizes artificial intelligence (AI) system-on-chips (SoC) as having the industry's strongest compute capabilities for edge computing scenarios, with support from the unified and scalable Da Vinci architecture. This marks the third consecutive year Huawei has received this award and the opportunity to showcase its innovation during the conference. Yan Lida, Director of the Board at Huawei and President of Huawei Enterprise Business Group, presented the achievement to the guests at the conference.
Yan Lida said: "Huawei's new Ascend series of AI chips is the core component of Huawei's AI solution and provides the key support. Huawei's AI strategy is to invest in basic research and talent development; build a full-stack, all-scenario AI portfolio; and foster an open global ecosystem. Every year, Huawei invests 10 to 15 percent of our sales revenue in R&D, and this year our R&D investment will exceed CNY100 billion. Ascend 310 is the first chip in the Ascend series, which opens a new era of AI. Our advantage is not only to be able to do AI, but also to achieve synergy between AI and cloud, IoT, video, edge computing, big data and other technologies, to form an open "platform" that supports digital transformation for all industries. AI will be the latest technology Huawei makes available to customers and partners on the platform. We will work hard to make sure AI is no longer a technology only open to ones who have high qualification skills. Over the next three years, our aim is to work with one million AI developers to drive innovations in line with Huawei's commitment to provide affordable, effective, and reliable AI, bringing intelligence across every enterprise and industry to build a fully connected, intelligent world."
On October 10, 2018, Huawei officially released a full-stack all-scenario AI solution. 'Full-stack' means the solution provides powerful and cost-effective computing power, as well as low-barrier application development platforms that make AI data modeling, model training, and application development simpler, more agile, and more efficient. As an 'all-scenario' solution, it is able to drive pervasive intelligence across various device, edge, and cloud scenarios.
Ascend 310 is the industry's most powerful AI SoC chip for edge computing scenarios. Currently, the most typical edge computing scenarios are security and protection, autonomous driving, and smart manufacturing. However, every edge computing scenario imposes severe constraints on space, energy consumption and computing power. Whether it's on a fast-moving car or on a high-speed production line, a complex scientific study or a daily educational activity, Ascend 310 supports every industry with an cost-efficient and powerful computing energy. One Ascend 310 chip can achieve up to 16TOPS on-site calculations, supporting the simultaneous identification of 200 different objects including people, cars, obstacles and traffic signs; it can process thousands of pictures in one second. In October this year, Huawei and Audi demonstrated the chipset in L4 automatic driving. The vehicle was equipped with Huawei's Mobile Data Center (MDC) vehicle-mounted computing unit and it was estimated that Huawei's Ascend 310 chipset consumed only 200 watts of power in L4 automatic driving.
The other unique advantage of Ascend series is that it adopts Huawei's innovative unified and extensible Da Vinci architecture, which achieves full coverage – from the ultimate low energy consumption scenario to high computing power scenario – something not yet seen in any other architecture on the market. The Da Vinci architecture is able to facilitate AI application deployment, migration, and collaboration in different scenarios at the same time, which vastly improves software development efficiency, and accelerates AI application in various industries.
Huawei advocates 'AI for the benefit of all,' and aims to work with customers, industry partners, and academic institutions to achieve win-win outcomes and enable omnipresent AI. Our vision and mission is to bring digital to every person, home and organization for a fully connected, intelligent world. More information about Huawei's AI strategies and full-stack all-scenario AI solutions is available at https://www.huawei.com/en/press-events/news/2018/10/huawei-hc-2018-eric-xu-ai.
The WIC is a global annual event held by Cyberspace Administration of China and Zhejiang Provincial People's government. It aims to create an international forum for connecting China and the rest of the world and a Chinese forum for the global sharing and governance of the Internet. The conference fosters exchanges to enable consensus, cooperation, and win-win outcomes. The fifth WIC is being held in Wuzhen, Zhejiang province on November 7, 2018, and will run for three days.
EuroSchool Airoli Amongst Top Schools in Navi Mumbai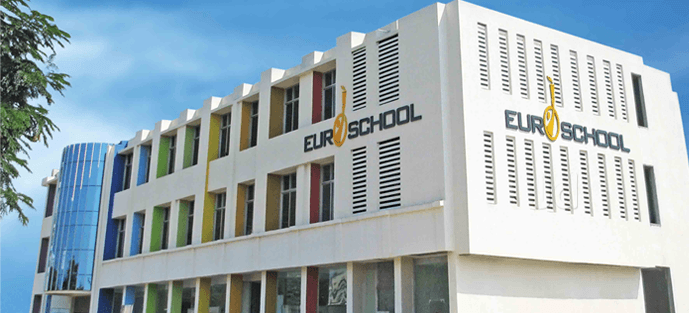 Reading Time:
2
minutes
EuroSchool Airoli has added one more feather to its cap by being recognised among the Top School of Navi Mumbai in 'The Top School Survey 2017-18′ conducted by Hindustan Times. EuroSchool Airoli has been ranked as one of the best schools in Navi Mumbai.
EuroSchool Airoli Director Principal Ms. Sudeshna Chatterjee said, "We are honoured to be entrusted as one of the top schools in Hindustan Times' Top School Survey 2017-18. This award is a reflection of the hard work that goes into maintaining the highest standards of quality education provided at our school. We have a proven track record of adopting best practices in the industry and also innovating school education to offer holistic education through experiential learning. We are happy that our sustained efforts in providing an enriching, innovative and interactive learning environment has been recognized and appreciated."
EuroSchool Airoli has received the highest ratings for academic rigour, teachers, infrastructure, facilities and selection process. Apart from bringing out brilliant ICSE results year after year, students of EuroSchool Airoli have also won accolades in new age sporting activities such as Taekwondo, Gymnastics and Skating.
EuroSchool nurtures its students in this journey of 'Self Discovery' by providing an equal exposure to both academic and co-curricular development. At EuroSchool balanced schooling is ensured through best in class infrastructure and technological facilities. The schools are equipped with specialised laboratories, well-stocked libraries, digital classrooms, dedicated activity rooms, sports coaching facilities and a structure that focuses on creating a safe and secured learning environment for the students.
Parents give a lot of thought and time in selecting a school for their children. Curriculum, teaching standards, school infrastructure, fees, location, and safety are all crucial while making that choice. Keeping that in mind, Hindustan Times uses a methodology to select the city's top schools which involves a formula that has proved its efficacy.