An 'Amazon for Vegans': Israeli Tech Entrepreneurs Launch New Online Marketplace Billion Vegans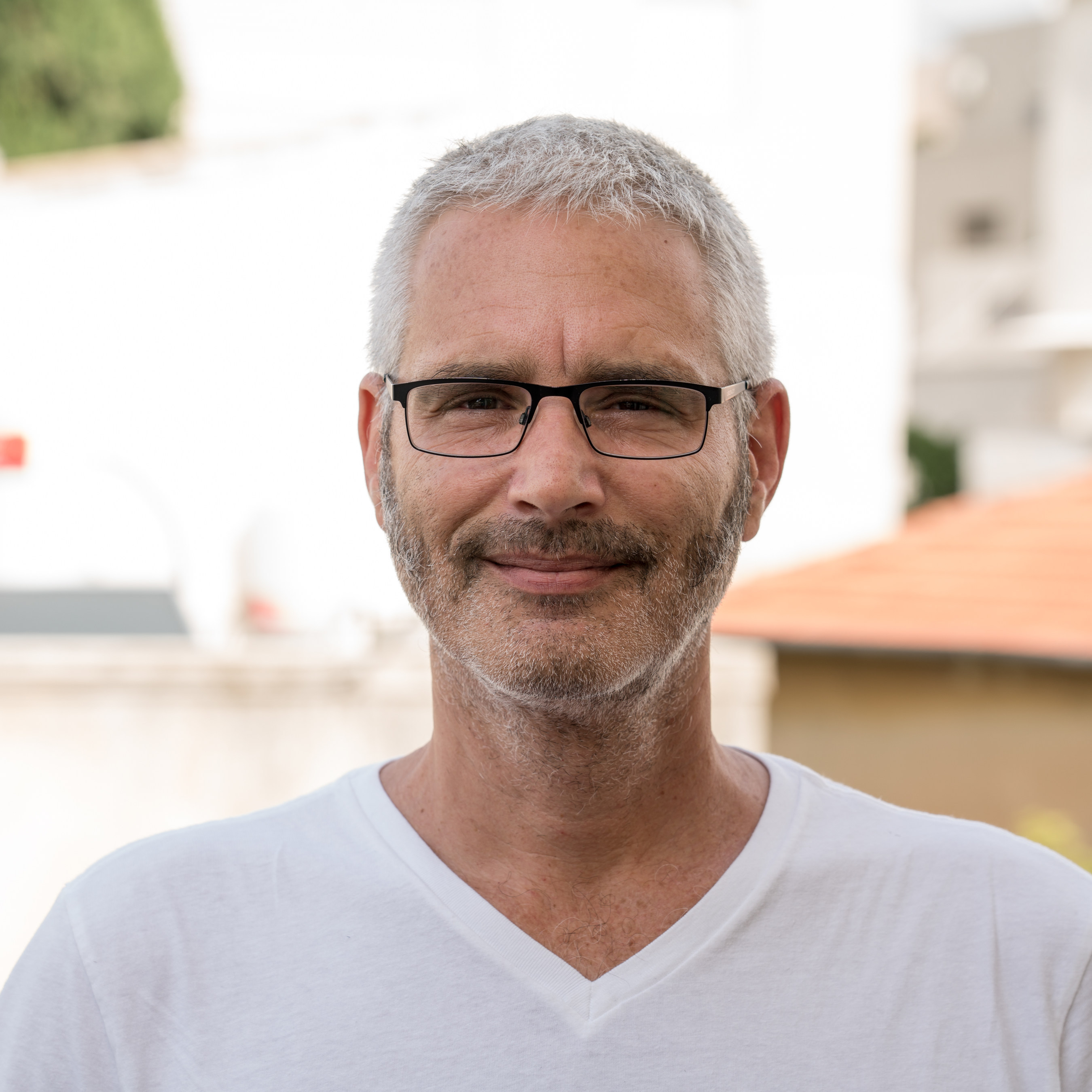 Reading Time:
2
minutes
A vegan marketplace with the aim of becoming the 'Amazon for vegans' has been launched by serial tech entrepreneurs Alon Hochberg and Amir Lavi.
Billion Vegans has raised pre-seed private investment of $300,000, and recently opened an equity crowdfunding round on WeFunder.
The company, which is based in Beverly Hills, Los Angeles, was conceived by Hochberg, 56, who went "vegan in five minutes" in February 2017 after "accidentally" watching a video about the dog meat trade in China.
Hochberg, who is the company's CEO, and his co-founder and CPO Lavi, have been involved in a number of tech-based ventures since the mid-1990s. Lavi is a former senior product manager at Fiverr and Sears, while Hochberg has founded five companies, two of which were acquired for several million dollars.
"I bought a pair of vegan shoes on Amazon and when they arrived, I found out the glue was made of pigs' bones," says Hochberg. "That was the day I decided to start Billion Vegans. All products on our site are vetted by our team to make sure they are actually vegan."
In May this year, the company onboarded more than 4,500 products from 200 sellers, including high-profile plant-based brands such as Daiya, Silk, Earth Balance, Clif, Deva and Beauty Without Cruelty.
According to informal research carried out by Hochberg and his team, around 20% of the company's potential customers indicated that their highest priority is to purchase items on a site where all products are vegan.
Hochberg has calculated that vegan online shopping in the US alone represents a potential market of $30 billion, based on annual e-commerce sales of about $500 billion, out of which 6% are vegan-related items. A 2017 report by research firm Global Data claimed that 6% of Americans now identify as vegan, up from 1% in 2014.
"These numbers show there's a tremendous business opportunity," says Hochberg.
Billion Vegans (https://billionvegans.com) currently ships to US customers only at the moment, with plans to roll out to Canada next year, followed by international expansion.
Covesting and PrimeXBT to Launch Copy Trading in Groundbreaking New Partnership
Reading Time:
1
minute
Covesting, a Europe-based, licensed digital currency exchange and professional trading platform offering a secure and technologically-advanced infrastructure for investors and traders worldwide, have announced their first ever B2B partnership.
Covesting has long been working to develop bank-grade infrastructure suitable for institutions and other global players. The scalable architecture allows Covesting to integrate with and license their cutting-edge technology to other platforms.
One of Covesting's most anticipated features, copy trading, allows novice traders to follow the industry's top traders and mimic tried-and-true trading strategies, giving them a competitive edge and a shortcut to profit.
The COV token, a utility token designed to unlock the potential of the copy-trading module, will be integrated into the PrimeXBT's third-party platform and become an essential part of the copy trading experience.
The two companies anticipate finalizing the integration of both the copy trading module and COV utility token within the next four months.
Covesting Founder and CEO, Dmitrij Pruglo, spoke of the groundbreaking partnership, stating that "PrimeXBT is one of the fastest growing startups in the crypto industry, offering among the best platforms for competitive trading conditions. We firmly believe our copy trading module will be extremely beneficial for PrimeXBT platform, which allows trading with 100x leverage across a variety of digital assets."
"Copy trading is at the core of Covesting, and we're proud to offer the state of the art, proprietary technology to integrate with other industry players," – Pruglo added.
DISCLAIMER: Covesting solely provides technology within the scope of a licensing agreement and is not liable for any risks related to the service quality or any products offered by a third-party partner.
SOURCE Covesting
MjLink.com to Webcast Live at VirtualInvestorConferences.com April 4th
Reading Time:
1
minute
MjLink.com, Inc., a wholly owned subsidiary of Social Life Network, Inc. (OTCQB: WDLF), announced that George Jage, President, and Ken Tapp, CEO, will present live at VirtualInvestorConferences.com on April 4th.
DATE: Thursday, April 4th   
TIME: 2:00 PM ET 
LINK: http://tinyurl.com/April4Pre
Mr. Jage and Mr. Tapp will deliver a corporate presentation to discuss the user growth of their international social networks, the launch of their new division in the cannabis event space, and their plan to take MjLink.com, Inc. public in 2019.
This will be a live, interactive online event where investors are invited to ask the company questions in real-time – both in the presentation hall as well as the organization's "virtual trade booth." If attendees are not able to join the event live on the day of the conference, an archived webcast will also be made available after the event. Details for accessing the online event will be provided on the company website.
It is recommended that investors pre-register and run the online system check to expedite participation and receive event updates.
Learn more about the event at www.VirtualInvestorConferences.com.
Recent Company Highlights
Company announced the launch of its first Cannabis MicroCap Investor Conference, MjMicro, on 

Tuesday, June 25, 2019

, at The Westin Grand Central, 

New York

.
Company owns the largest and oldest international cannabis social networks that are used by more than 1.4 million users each month.
Announced key additions to the Board of Directors and key hires, including 

George Jage

 as President of MjLink.com, Inc.
SOURCE VirtualInvestorConferences.com
Boardwalktech Signs New Customer Engagement in Food & Beverage Market
Reading Time:
2
minutes
Boardwalktech Software Corp. ("Boardwalktech"), a leading digital ledger platform and enterprise software solutions company, announced today it has signed a new engagement with another US-based Fortune 250 food & beverage company for deploying the Boardwalk Blockchain Digital Ledger Platform to support multi-party exchanges with its trading partners in their global supply chain. This new engagement will contribute some revenue in the upcoming quarter, with a larger deployment expected during the second half of this year. Due to the perceived competitive advantage that the Boardwalktech platform provides, the customer has requested that its name be withheld.
"By selecting Boardwalk's Platform, this company is digitalizing manual processes, which reduces process time from weeks to days, increases revenues and margins, enables better pricing and lowers inventories. The ROI to the business is significant," said Andrew T. Duncan, President and CEO of Boardwalktech Software Corp. "Until now, companies have had no path to automate manual processes that are rampant within every enterprise where communicating between multiple parties is still primarily done using email with attached Excel spreadsheets. For companies to compete in today's fast-moving world, they must transform to a 100% digital state where information in the value chain is exchanged digitally and decisions are predictive and rapid using real time, trusted data." The ability to manage these exchanges of information efficiently and securely through digital transformation has become the leading area of focus for food & beverage companies and a critical component of building a sustained competitive advantage in the market."
The Boardwalk Blockchain Digital Ledger Platform is designed and ideally suited for multi-party enterprise applications enabling trusted, authenticated and secure transactions managed on a private permissioned digital ledger. What is unique about the Boardwalktech digital ledger technology is that it captures the provenance of both on and off chain data exchanges between multiple parties. The Boardwalk Platform provides the end-to-end framework needed for enterprise customers to digitally transform existing manual processes enabling a more timely, accurate, and predictive business outcome.
SOURCE BoardwalkTech