An 'Amazon for Vegans': Israeli Tech Entrepreneurs Launch New Online Marketplace Billion Vegans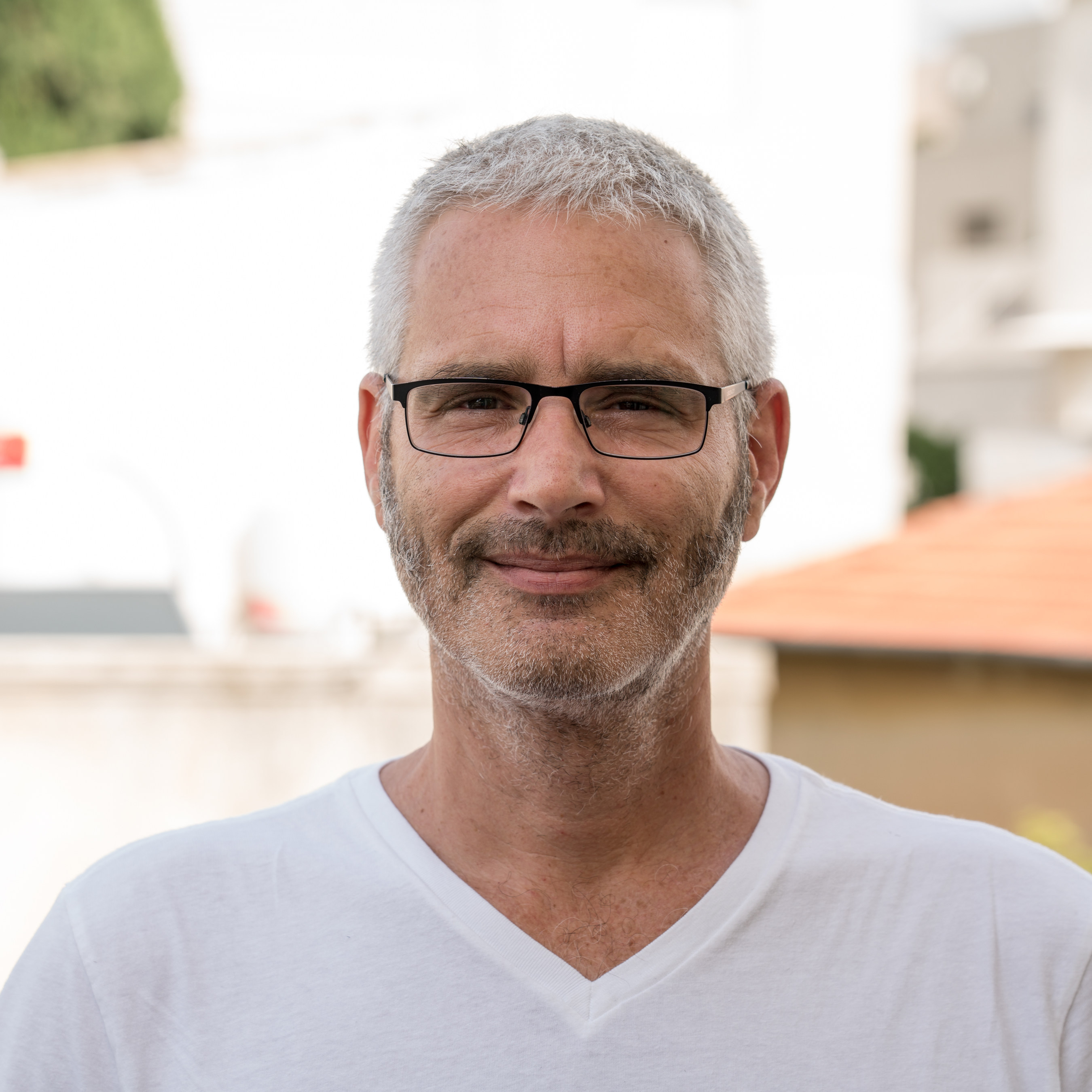 Reading Time:
2
minutes
A vegan marketplace with the aim of becoming the 'Amazon for vegans' has been launched by serial tech entrepreneurs Alon Hochberg and Amir Lavi.
Billion Vegans has raised pre-seed private investment of $300,000, and recently opened an equity crowdfunding round on WeFunder.
The company, which is based in Beverly Hills, Los Angeles, was conceived by Hochberg, 56, who went "vegan in five minutes" in February 2017 after "accidentally" watching a video about the dog meat trade in China.
Hochberg, who is the company's CEO, and his co-founder and CPO Lavi, have been involved in a number of tech-based ventures since the mid-1990s. Lavi is a former senior product manager at Fiverr and Sears, while Hochberg has founded five companies, two of which were acquired for several million dollars.
"I bought a pair of vegan shoes on Amazon and when they arrived, I found out the glue was made of pigs' bones," says Hochberg. "That was the day I decided to start Billion Vegans. All products on our site are vetted by our team to make sure they are actually vegan."
In May this year, the company onboarded more than 4,500 products from 200 sellers, including high-profile plant-based brands such as Daiya, Silk, Earth Balance, Clif, Deva and Beauty Without Cruelty.
According to informal research carried out by Hochberg and his team, around 20% of the company's potential customers indicated that their highest priority is to purchase items on a site where all products are vegan.
Hochberg has calculated that vegan online shopping in the US alone represents a potential market of $30 billion, based on annual e-commerce sales of about $500 billion, out of which 6% are vegan-related items. A 2017 report by research firm Global Data claimed that 6% of Americans now identify as vegan, up from 1% in 2014.
"These numbers show there's a tremendous business opportunity," says Hochberg.
Billion Vegans (https://billionvegans.com) currently ships to US customers only at the moment, with plans to roll out to Canada next year, followed by international expansion.
TTEC Named a Top 100 Company to Watch for Remote Jobs in 2019
Reading Time:
2
minutes
Company marks fifth year in the Top 10 of the annual list which recognizes companies for hiring remote workers
TTEC Holdings, Inc. (NASDAQ: TTEC), a leading global customer experience technology and services company focused on the design, implementation and delivery of transformative solutions for many of the world's most iconic and disruptive brands, is proud to announce that it has been named to FlexJobs' annual list of the Top 100 Companies to Watch for Remote Jobs in 2019.
TTEC offers remote working opportunities through its Humanify @home offering – https://www.ttec.com/humanify-at-home
"Our company is proud to be recognized for the fifth year in a row by FlexJobs as a leader in providing remote job opportunities," said Michael Wellman, Chief People Officer, TTEC. "By offering these opportunities through Humanify @home, TTEC hires candidates including veterans transitioning back to civilian life, displaced workers, and students or parents. These individuals benefit from a flexible work schedule and appreciate the professional development and career advancement opportunities available from a global leader in customer experience."
As an integral and integrated part of the TTEC team, Humanify @home associates enjoy the same benefits, training and supervision as associates at the company's physical locations. Available in the US and Canada, Humanify @home uses proprietary technology to support and assist customers with a variety of service and technical needs across channels including chat, email, social and voice. The Humanify @home solution combines the same quality management, security and operational excellence of TTEC's onsite customer engagement center associates with the flexibility and cost-structure of a variable business model for clients. This enables TTEC to partner with clients to quickly scale CX programs as they grow or expand to meet seasonal demands.
This list is based on an analysis of over 51,000 companies and their remote job posting histories in the FlexJobs database to identify the top 100 companies with the highest number of remote job openings during 2018. To be considered, the jobs offered by these companies had to be remote-friendly, either allowing for candidates to telecommute entirely or part of the time.
"As we saw in the latter part of 2018, we expect 2019 to continue to be a job seeker's market where companies will need to offer flexible/remote benefits to remain competitive and attract and retain the best talent," said Sara Sutton, founder and CEO of FlexJobs. "As this list demonstrates, companies of all sizes and across all industries can adopt work-from-home and flexible work policies to meet the changing demands of the workforce," Sutton concluded.
To view the entire 2019 Top 100 Companies for Remote Jobs list, please visit https://www.flexjobs.com/blog/post/100-top-companies-with-remote-jobs-in-2019/
Globalegrow made its debut in CES 2019 Las Vegas
Reading Time:
2
minutes
Last week, Globalegrow brought 3 of its consumer electronic brands, iHaper, Suaoki, Floureon, to Las Vegas and showcased them at CES 2019. This was the first time that Globalegrow has appeared on the global stage to comprehensively boost the growth of its proprietary brands and global company image.
Globalegrow's official appearance at CES 2019
At CES, Globalegrow's booth could be seen from afar with its white and simple frame. It was designed specifically to integrate the three brands, turning it into a smart home experience space. All exhibits were neatly displayed on branding desks and open for visitors to test, compare and make live reviews.
During the 4 days in LVCC, Globalegrow attracted a large number of visitors and attention from both new and old clients to communicate and exchange ideas. Jason Wong, one of the visitors, had heard of Globalegrow long ago, "Globalegrow is already well-known in the cross-border e-commerce circle in China. We would like to cooperate and communicate more through international platforms such as CES," he said.
In 2019, Globalegrow is planning to accelerate the growth of its proprietary brands by attending more international events to bring the best products and brands to the global stage. Meanwhile, for proprietary brands themselves, the international interaction will also boost their off-line business development and help them form a localized promotion strategy. Lilac Luo, the branding director of Globalegrow, made her comments after the event. "CES, is not only an international business platform, but also a branding platform. It is a great opportunity to tell a brand story and to experience it on the set as well."
Proprietary brands reaching global audience
iHaper, Suaoki and Floureon are the three major consumer electronics brands growing and developing inside Globalegrow and they have achieved great results online.
iHaper, one of the youngest representative brands, is committed to smart home products and the whole intelligent ecosystems in Apple Homekit. They exhibited lamps, bulbs, and lighting strips in a smart and transparent space where visitors could experience their products and control them with an iPad.
CES 2019 is a milestone for iHaper as they officially kick off their off-line sales and marketing worldwide. According to the founder of iHaper, the product catalog will be continuously expanding to include all household appliances in 2019.
Suaoki focuses mainly in power supply and peripheral products. At CES, Suaoki exhibited two of its very popular power stations, G500 and S270. The S270 mini power supply is the most popular one for individual consumers and a good partner for outdoor travel with its wide variety of functions. Weighing about 3lbs and having a hidden handle design, the product is compact and easy to carry. The high-quality, multi-function, convenient and environmentally-friendly features brought considerable attention and popularity from consumers and potential overseas partners.
Floureon mostly produces safety and battery products. At CES, Floureon brought 8 of its representative products including vacuum cleaners, sweeping robots, walkie talkies, and monitor cameras. Their innovative business enables Floureon to offer premium quality at lower costs. So far, it has reached over 5000 SKUs, covering the catalog for safety products. In 2019, Floureon is starting to develop its off-line strategy in experience stores, agents and distribution through more international events.
Globalegrow is planning on bringing even more exciting innovations in consumer electronics to next year's CES.
Digital Currency Foundation: UK Small Businesses Could Save £800 Million per Year on International Transfers if The y Switched to Digital Currencies
Reading Time:
3
minutes
Research released today on behalf of the Digital Currency Foundation has shown that UK SMEs could save £800 million a year if they switched from existing financial institutions to instead use digital currencies for their international money transfers. The DCF will be driving a Digi-van advertising this fact to the major UK commercial banks' headquarters in the City of London today.
The research also found that those living in the UK sending money to loved ones abroad are losing as much as £427 million per year because they continue to use conventional financial services for their international transfers.
Digital Currencies offer a quick and low cost payment method for consumers and businesses by removing the need for traditional intermediaries, which can in the case of international transfers cost up to 10% of the total payment amount in fees, and take several days to arrive.
The data released today coincides with the 2nd Annual UK National Digital Currency Day. The day's highlights will include a roundtable event involving industry leaders and officials from Her Majesty's Treasury to discuss the need for appropriate regulation in the UK. The day will conclude with a reception in Parliament to celebrate the transformative potential of digital currencies and the benefits they currently offer to UK consumers and businesses.
Mihir Magudia, Managing Director of the Digital Currency Foundation, commented: "This research should act as a wakeup call to businesses across the country. Using Digital Currencies can save them significant sums. They offer a fast, cheap and secure alternative to traditional payment methods, an advantage that is magnified in the sphere of international payments. The raison d'être of the Digital Currency Foundation is to highlight the benefits digital currencies offer, and this research shows that today, on the 2nd annual UK National Digital Currency Day, this role has never been so important."
Notes to Editors:
Total achievable saving = potential savings for SMEs making payments abroad + potential savings for those sending money to friends and family abroad.
Remittances:
Under existing financial services:
Volume – 2017 UK remittance estimate[1]: 9.274 billion USD = 7.32 billion GBP[2]
Cost – Average of the cost of remitting[3] = 8.58%
Total cost = 7.32 billion * 0.0858 = £628 million
Crypto comparison:
Total Transaction fee percentage = GBP-BTC cost + BTC-BTC cost + BTC-FX(foreign currency) cost
BTC-BTC Transaction fee – 0.255 USD per transaction[4] = 0.2 GBP
Percentage for median BTC-BTC transaction = 0.2/120 = 0.1666%
GBP-BTC cost = BTC-FX cost = 1% + 1% =2%
Total cost for crypto = 7.32 billion * 0.0216 = £158 million
Total Saving:
£628 million – £18 million = £470 million
Small Business:
Under Existing financial services[5]:
Volume – For UK SMEs international trade is worth over £700bn, of which £365.3bn takes place within the EU, £162.92bn of which are outgoing payments (SEPA payments).
Cost: Average cost of SEPA Payments = 2.43%
Total transfer costs in 2014 = 162.92 * 0.0243 = £3.96bn in transfer costs in 2014
2019 cost[6] = 2014 cost * 1.25 = £4.95bn
Crypto comparison:
Total Transaction fee percentage = GBP-BTC cost + BTC-BTC cost + BTC-FX(foreign currency) cost
BTC-BTC Transaction fee – 0.255 USD per transaction = 0.2 GBP
Percentage for median BTC-BTC transaction = 0.2/50,000 = 0.0004%
GBP-BTC cost = BTC-FX cost = 1% + 1% =2%
Total crypto cost 2019 = crypto transaction fee percentage + SEPA payments value 2014 *1.25
= 0.0204*(162.92*1.25) = £4.15 billion
Total Saving:
£4.95 billion – £4.15 billion = £800 million
Total Annual Achievable saving for UK SMEs and ex-pats living within the UK = £470 million + £800 million = £1.27 billion
References:
[1] Latest World Bank Remittance estimates – (http://www.worldbank.org/en/topic/migrationremittancesdiasporaissues/brief/migration-remittances-data)
[2] USD/GBP exchange rate at 1250 on 04/01/2019
[3] Assumptions: average cost of the top two financial remittance institutions – MoneyGram and Western Union – to the top 5 remittance destinations from the UK – Bangladesh, Nigeria, India, Poland and Pakistan. The calculation is based on the median amount remitted – 120 GBP. Source: https://remittanceprices.worldbank.org/sites/default/files/rpw_report_december_2015.pdf
[4] Based on the average Bitcoin Transaction Fee on 03/01/2019. Source: https://bitinfocharts.com/comparison/bitcoin-transactionfees.html#3m
[5] This is based on a 2014 study carried out by Oxford Economics and commissioned by Money Mover using a typical SME transfer of £50,000 into Euros. Source: https://www.moneymover.com/media/uploads/files/UK-SME-International-Payments-Analysis-Full-Report.pdf
[6]Based on research by Capital Economics which found the total amount extra taken by traditional financial institutions on Small Business SMEs had increased by 25% over a 5 year period: https://www.telegraph.co.uk/money/transferwise/international-business-payments-analysed/