Etisalat Misr and MediaTek Launch First Next Generation Voice & Video Calling In the Middle East & Africa Regions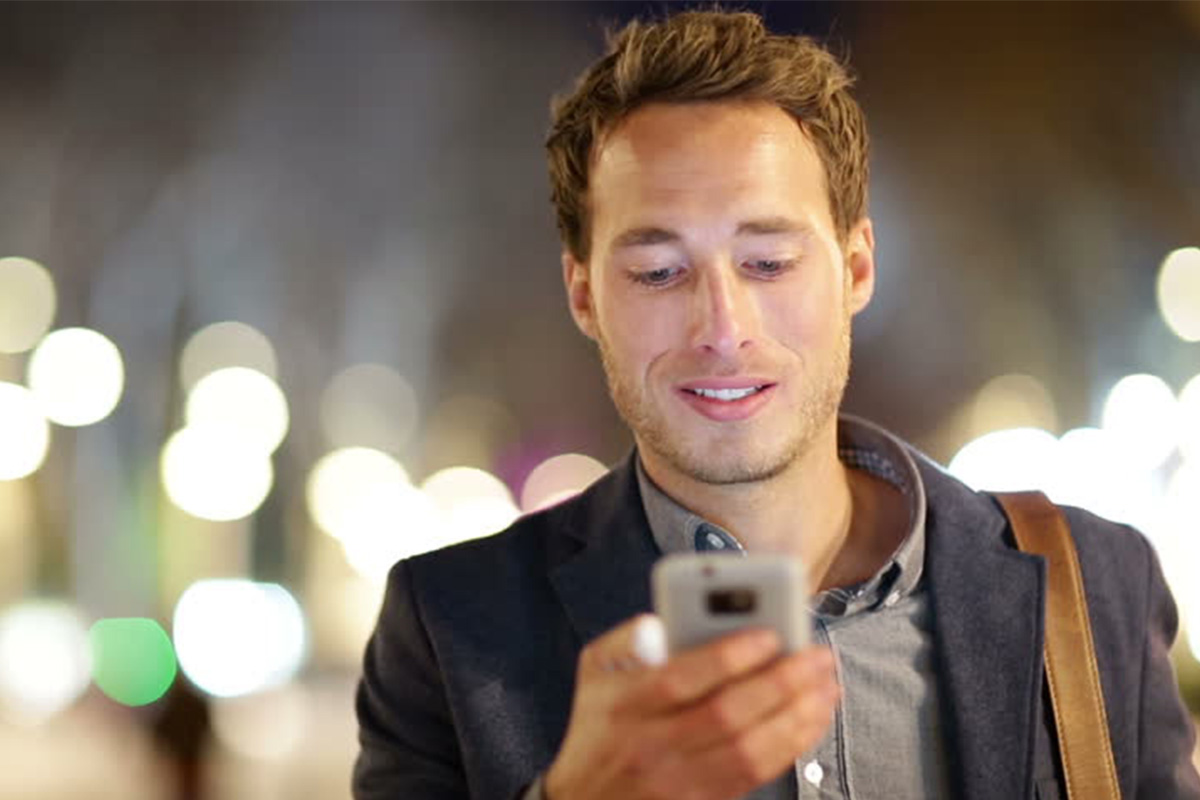 Reading Time:
2
minutes
VoLTE and ViLTE Technologies offer superior HD quality voice and video calls through cutting-edge network architecture and cost-effective, highly modern 4G LTE smartphone chipsets
Etisalat Misr and MediaTek today announced the commercial launch of next generation voice & video calling technologies – VoLTE & ViLTE – for the first time in the Middle East and Africa regions.
The new services for 4G Voice over LTE (VoLTE) and Video over LTE (ViLTE) are supported by a wide range of affordable LTE smartphones powered by MediaTek and specially developed for Etisalat Misr customers.
These new technologies provide crystal clear full HD voice quality, fast call setup time, easy switching between voice & video calls without hanging up, the ability to enjoy 4G LTE ultra-fast internet speeds while simultaneously using VoLTE/ViLTE calls and the ability to send/receive SMS. The new services also gives customers seamless connectivity during VoLTE calls between 4G LTE and other legacy 3G/2G cellular technologies.
Next generation calling technologies provide Etisalat Misr with more ways to better use network resources and a seamless way to move future services and advanced technologies onto 4G LTE networks.
These new technologies required a newly deployed IMS network architecture and a native support from devices which Etisalat Misr and MediaTek collaborated on to bring these services to Egypt.
Khalid Murshed, Chief Technology Officer of Etisalat Misr said
"As Etisalat Misr is leading the technology innovation of mobile-broadband networks in Egypt market, Etisalat Misr VoLTE & ViLTE provide futuristic opportunities to build a whole new telecoms world with pioneering services over IP networks with real value for consumers and enterprise customers. Our strategic collaboration with MediaTek to launch such new services in Egypt will introduce NATIVE Full HD voice and video calls to Etisalat Misr customers with wide range of affordable LTE customized smartphones from different brands. This is a key factor for a successful rollout of 4G LTE in Egypt for striving to adopt an unprecedented experience to our customers, not only for data connectivity, but also for voice/video calling."
Rami Osman, Director for Corporate Sales and Marketing at MediaTek Middle East and Africa, said
"Our collaboration with Etisalat Misr brings next generation voice and video calling services over LTE (VoLTE & ViLTE) on feature-rich yet affordable mobile handsets. Our goal is to help mobile users in Egypt move from legacy voice and video services to real HD calls. VoLTE and ViLTE are key technologies worldwide in the transition to all-IP networks. Etisalat Misr and MediaTek have taken the customer experience the next level by providing a package of Full HD voice and video calling across 4G/4.5G LTE & IMS IP-based networks, for the first time in the Middle East & Africa."
Etisalat Misr is the First mobile network in Egypt to launch VoLTE & ViLTE services, emphasizing Etisalat Misr technology leadership in introducing the latest world technologies for mobile users in Egypt.
Sono Motors to Produce Sion in Sweden
Reading Time:
2
minutes
The first series production solar electric vehicle (SEV) developed by the German mobility provider Sono Motors is to be manufactured in Sweden. As Sono Motors officially announced today, the first generation of the Sion will be produced in Trollhättan by National Electric Vehicle Sweden (NEVS). The plant located there was home to the production lines of the long-standing and innovative automobile manufacturer SAAB. In total, an initial 260,000 vehicles will roll off the production line in Trollhättan over an eight-year period. Production will commence in the second half of 2020. After the ramp-up period, approximately 43,000 Sion a year will be manufactured in two-shift operations. Production will be carried out using one hundred percent renewable energy.
"In NEVS, we found the perfect partner for us," says Thomas Hausch, Chief Operating Officer, Sono Motors. "Together, we share a vision of intelligent and resource-conserving mobility. We also value our partner's specific expertise based on their many years of experience in traditional automobile development and production in combination with proven expertise in the area of electromobility."
The innovative vehicle concept of the Sion already represents tomorrow's mobility today – the aim of which needs to be the reduction of vehicles on the roads through more sustainable and more efficient usage. The Sion will therefore be equipped ex works with integrated sharing options. These enable the owner to share the vehicle itself, individual journeys, or even energy via a mobile application (goSono app), developed by Sono Motors. A bidirectional charging function enables the Sion to both receive and supply electricity, power electrical devices independently, and feed energy to other vehicles or into the electricity grid. Thanks to full-surface solar integration, the vehicle battery can be charged with pure and free solar energy worth up to 34 kilometers' range per day in addition to its regular WLTP range of 255 kilometers.
For its market launch, the Sion will be rolled out in one single variant version costing 25,500 euros. There are plans afoot to develop other vehicle models based on the vehicle's platform.
Since the presentation of the prototypes in summer 2017, the Sono Motors team has been going on test drive road shows all over Europe. On the occasion of the cooperation with NEVS, the next road show will take place in Sweden. Sono Motors has so far taken approximately 9,800 partially paid preorders for the Sion.
SOURCE Sono Motors GmbH
New Research Identifies the Technology That Hotel Guests Really Want
Reading Time:
3
minutes
Research conducted by leading travel technology firm Criton reveals the importance of hotel technology to improve the experience of today's travellers
Dependence on mobile phones when travelling is brought into sharp focus by a survey of more than 3,600 travellers which reveals a growing appreciation for bespoke travel apps. Research commissioned by Edinburgh-based hospitality firm Criton, highlights that loyalty programmes, self-check-in/out and accessing your hotel room via a digital door key are primary requirements of today's guests.
 The findings highlight crucial information for all hoteliers, with guests' smartphones now recognised as an essential tool for delivering and improving their travel experience. With 45% of respondents travelling for leisure more than four times a year, findings showed that 62% of respondents regularly use an accommodation app, with the figure increasing to 67% amongst business travellers.
If their favourite hotel was to have its own app, 74% of respondents overwhelmingly stated they would use this digital channel, with only 10% favouring an in-room device such as a hotel's smartphone or tablet. This reinforces Criton's core belief that the future of hotel technology is own device. Hoteliers no longer need to absorb the cost of installing in-room devices when their guests travel with their own smartphone and are more comfortable with the apps and content within it.
The opportunity to check-in via an app and access their hotel room via a digital door key was warmly received with 58% likely or very likely to want this technology. With 68% finding it unacceptable to queue at reception for longer than five minutes, offering guests access to a service which global chains already offer is fast becoming a core priority for independent operators.
Respondents prioritised loyalty programmes as their favoured element of hotel technology with 53% recognising it as their top requirement. In a competitive landscape, the opportunity to drive direct and repeat bookings through a personalised loyalty programme will ensure hoteliers save on OTA commission while creating their own closed marketing group to upsell onsite services and facilities.
Underlining modern travellers' awareness of technology, the survey found an audience ready to talk about tech use and expectations while travelling. Reflecting on the results of the survey, Julie Grieve, founder and CEO of Criton, which developed the UK's first intuitive app builder for the hospitality sector, said:
"Increasingly, today's travellers are downloading apps that help them get around and stay connected with their hotel. That level of tech awareness or even dependency also raises expectations for information, guest services, such as check-in, digital key and offers and incentives to reward their loyalty.
"Respondents to the survey were people who travel regularly, with the majority opting for a mid-range hotel or accommodation. It is increasingly clear that adopting technology has to be seen as an imperative for all hospitality providers; it is not something purely for the major franchises."
Criton lets independent operators compete with big chain technology through an easy to use platform. From digitising the traditional hotel room guest book to PMS, live chat, digital door key and in-room ordering integrations all contained within a fully-branded hotel app; Criton supports hospitality businesses with their digital transformation strategies and work with clients across the UK and overseas.
Research Methodology:
An online survey ran from Tuesday 26th March until Monday 1st April and received a total of 3,654 responses, of whom 1,311 were classed as business travellers.
Key Findings:
45% of travellers stated they travel for leisure 2-3 times a year
36% travel for business
39% use TripAdvisor as main source of research and inspiration before booking a hotel, followed by 29% of respondents relying on online search
40% of travellers said they regularly stay in a 4-star (boutique) hotel, with 6% in a 5-star (luxury) hotel. The majority (47%) stated they regularly stay in a 3-star (mid-range) hotel
53% have at least one hotel app on their phone
74% would use a hotel app if their favourite hotel had one
55% stated it is acceptable to wait at check-in 2-5 minutes
62% would be likely or very likely to check-in to a hotel via an app
58% would be likely or very likely to check-in to a hotel via an app and use digital key
App usage
62% use an accommodation app regularly (eg Airbnb)
57% use a transport app regularly
47% use an airline app regularly
36% uses a hotel app regularly
The hotel technology that respondents seek:
53% – loyalty programmes
35% – self check-in
10% – in-room mobile
18% – in-room tablet
Awards:
Criton won the 'Best Technology Provider' award at the 2018 Travolution Awards and was Highly Commended for Best Use of Mobile
Criton won the 'Industry Breakthrough and Innovation Award' at the ASAP Awards 2018
Julie Grieve, Founder & CEO won the prestigious 'HOSPACE 2017 Best Entrepreneur Award'
SOURCE: Criton
Defining the essence of future, DIGIX HUAWEI Global Smartphone Theme Design Competition Officially Launched
Reading Time:
3
minutes
DIGIX HUAWEI Global Smartphone Theme Design Competition was formally launched on April 11th, inviting exceptional designers and art enthusiasts from all over the globe to send in their thematic interface designs, including illustrations, animations, and 3D graphics. With the theme of 'Hello, New Art', this competition aims to create a fusion of art and technology, sharing the cutting-edge design and aesthetic trends with global users.
Global Authoritative judges facilitate to forge an international professional design arena
An impressive panel of judges has been appointed including Xiaokang Liu(KL&K Creative Strategics Founder), Jun Fei (Professor of School of Design, Central Academy of Fine Arts), Bai Cha (One of China's Most Popular Cartoonists), María José Pérez-Luque (Head of the Multimedia and Graphic Design program, ESNE, Madrid), Alejandro Magallenes (Member of the Alliance Graphique Internationale), Jun Liang (Huawei UCD Chief User Experience Design Director), Alexandre Plicque Gurlitt (Senior Visual Designer, Paris Aesthetic Research Center), and other prominent design masters so as to forge the most influential design arena in the mobile phone industry.
Special guest designers to create conceptual works, interpreting the essence of new art 
For the warming-up of this competition, an influential panel of design masters had been invited to create a set of stylish and imaginative masterpieces, showing audiences the new definition of art. The panel list is as follow:
Ye Luying, illustrator named in the Forbes Under 30 Asia List
Wu Sijun, young artist
LOST7, popular illustrator
Paulo Villagrán, One of Mexico's Most Prominent Illustrators
Wang Yunfei, popular illustrator
FIREYE, popular illustrator
Free to show your strengths in four major categories
This year's Global Theme Design competition is divided into four separate categories, including illustrations, animations, 2D graphics, and 3D graphics. Designers can choose to submit work into any category to compete for the prize and demonstrate their uniqueness in the specific art field.
In this world-class design competition, designers from all over the world will compete on the same stage and interpret new art with extraordinary creativity. Art design will be revitalized by those talented designers in the process of exploring the futuristic aesthetics.
Generous rewards to your design talent
Eight major awards were set up for 134 winners, with a total prize of more than $330,000 US dollars, and will include the Global Winner Grand Prize, Stars of Tomorrow Award, Most Popular Award etc. In addition to cash rewards, as part of the designer support program, a special Creative Fund is established to incentivize the art work creation and guarantee artists the corresponding income. At the same time, this competition will be launched in more than 170 countries and regions. All entries are able to receive exposure from billions through online and offline channels worldwide, bringing an  extraordinary experience to hundreds of millions of Huawei smartphone users.
Easy to create themes by employing Huawei Themes Development Tool 9.0
In line with this competition, Huawei officially launched the Theme Development Tool 9.0. The newly upgraded theme development tool supports theme visualization editing, multi-effect online preview, and materials one-click packaging, enabling designers to get rid of complex lock screen script development etc., generating a designer friendly environment and leaving more time for the creation.
Event information not to be missed: Your participation will affect the future of smartphone theme design aesthetics
The theme is one of the key artistic measure of smartphones and the theme designer is the master of making the fusion of art and technology possible. And hundreds of millions of users will be influenced by every detail of the theme design.
A great number of designers from all over the world will participate this competition enthusiastically!
For more information, please visit the official website: https://themes.cloud.huawei.com/contest/index.html or open the Huawei Themes application to enter the competition registration page and sign up to participate!
SOURCE: Huawei