Red Effect Infrared Fitness Expands National Footprint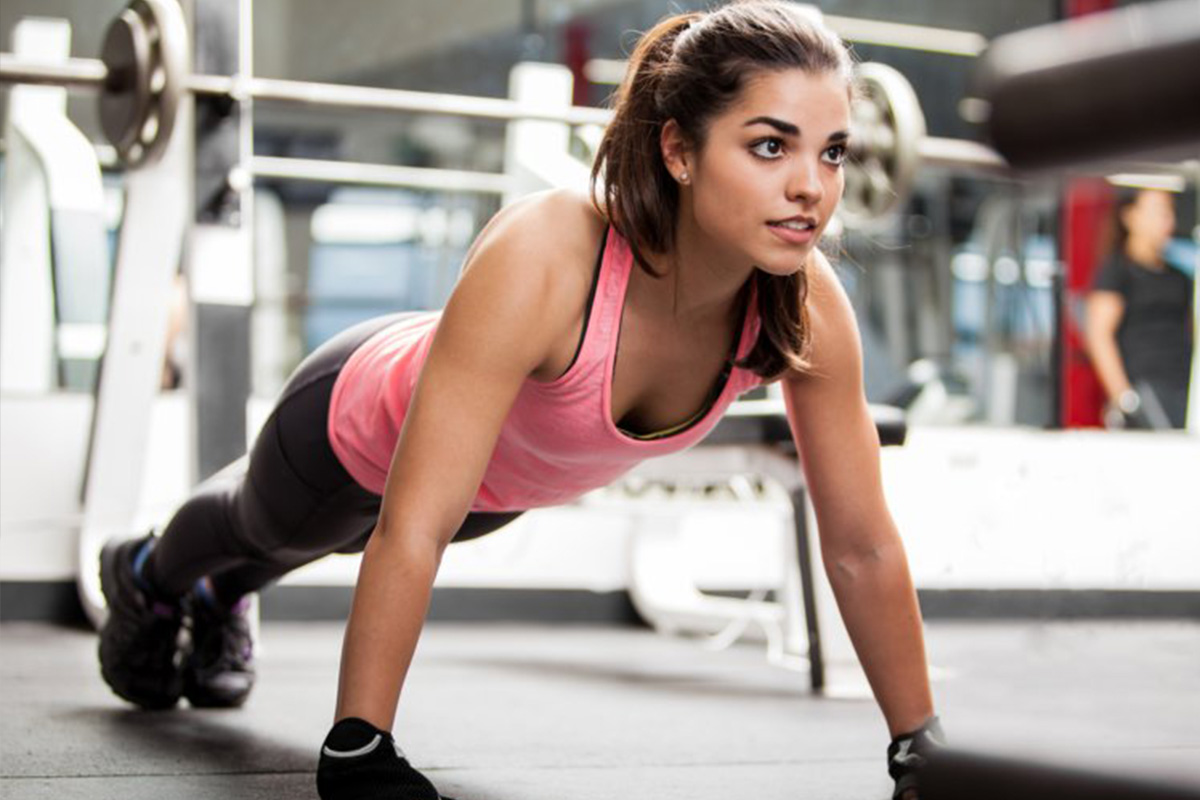 Reading Time:
2
minutes
Hot fitness concept will double open locations by early 2019
Red Effect Infrared Fitness, the first-to-market fitness franchise centered on the vast wellness benefits of infrared, announced today new franchise owners in numerous markets, and reinforced its position as a leader in the boutique franchise fitness space.
The company also announced it has accelerated development efforts, signing 188 new franchise agreements in its first 24 months to launch onto the national fitness scene. By early 2019, the leading infrared fitness franchise will double the number of studios open in Virginia, Michigan, California, South Carolina, Oklahoma, Florida and Ohio.
"Red Effect's early success is driven by a truly exceptional concept with a strong business growth model. We are truly humbled by the passion of our new franchisees that have joined us in the consumer journey of bringing infrared fitness to market and giving our customers the best fitness value in the world," said Allie T. Mallad, Founder and Chief Executive Officer of Red Effect Infrared Fitness.
Mallad proudly announced the following franchisees as early-movers of the Red Effect Infrared Fitness brand:
Hayden and Josh Epstein as Area Developers of Southern California including Los Angeles, Orange and San Diego Counties.
Alex and Lourdes Fernandez as Area Developers of South Florida including Miami-Dade, Broward, Palm Beach and Monroe Counties.
Kyle and Emily Draper as franchisees in Tampa, Florida.
Jim and Julie Bazner as franchisees in Allen Park and Woodhaven, Michigan and Toledo, Ohio.
John and Lorraine Wangler as franchisees in Ann Arbor, Michigan.
Joel and Devon Kutz as franchisees in Rochester, Plymouth and Detroit Michigan.
Bryan Wright as franchisee in Northern Virginia.
Gary and Shauna Hopper as franchisees in Northern Virginia and Washington DC.
Michael and Taylor Withrow and Jessica Golden as franchisees in South Carolina.
Brant and Jana Harrold as franchisees in Oklahoma.
Conceptually, Red Effect Infrared Fitness offers an unparalleled fitness experience, fusing infrared heat with class-based high intensity interval training, infrared circuit training, infrared cycling, infrared kick boxing, infrared yoga and barre, and combinations of these concepts into one fitness studio. Red Effect is also built around utilizing heart-rate monitor technology with in-studio infrared heat that creates the ultimate workout.
Mallad is also Founder and CEO of two additional national franchise brands, Massage Green Spas and Stretch Smart Infrared Therapy Centers, and brings unmatched franchising experience and his strategic vision to Red Effect. Always creating sustainable synergies between brands, Mallad is also co-owner of a fourth national brand, NutriMost Wellness & Weight Loss.
For more information, visit https://www.redeffectfitness.com
Copart Opens New Location Near Hamburg, Germany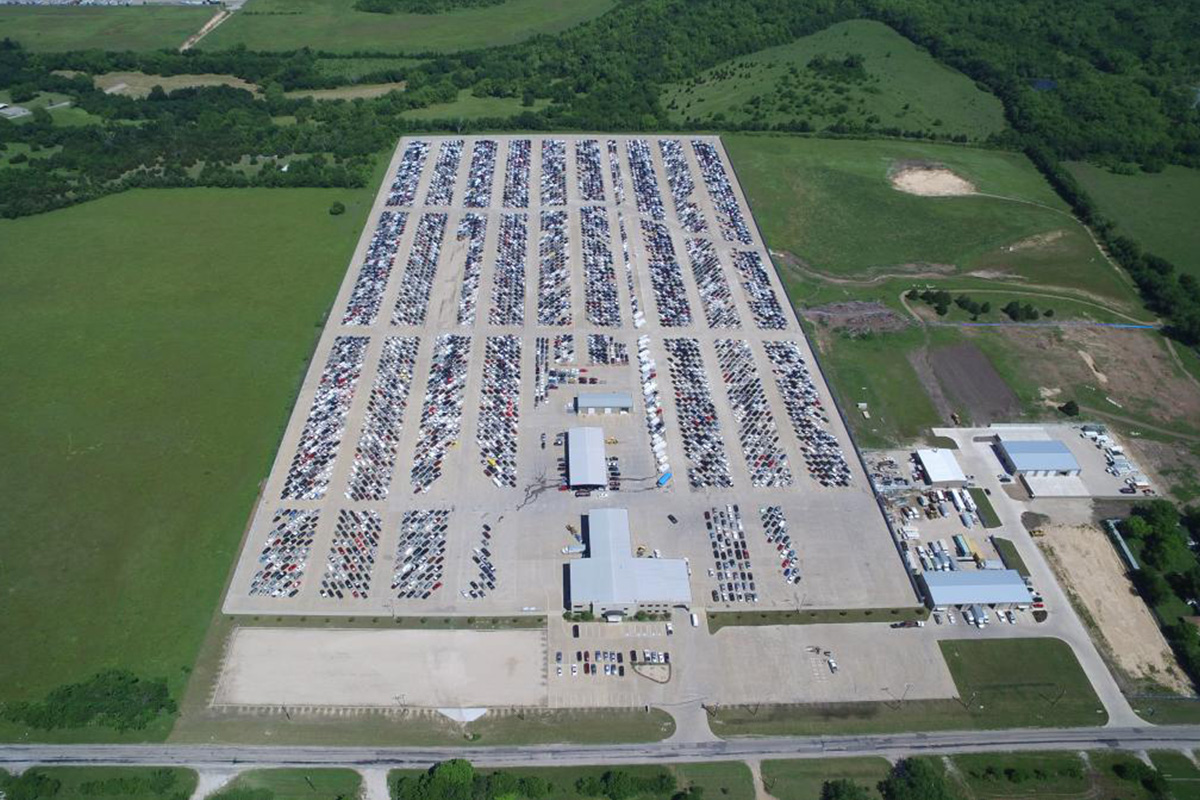 Reading Time:
1
minute
Copart, Inc. (NASDAQ:CPRT), a global online vehicle auction company, will open its seventh location in Germany. The facility is located at Magarete-Steiff-Weg 2 Itzehoe, Schleswig-Holstein, near Hamburg, the second largest city in Germany.
"We are thrilled to bring our online vehicle auction platform to the German market," said Alain Van Munster, Managing Director, Copart Germany.
The first online vehicle auction from the Hamburg location will be held at 12 p.m. Central European Time (5 a.m. Central Standard Time), Nov. 21, 2018.
"I am excited that our team is opening new facilities throughout Germany, creating additional buying opportunities for our buyers around the world," said Nigel Paget, Chief Executive Officer – Europe & the Middle East.
Eligible domestic and international buyers can visit Copart.de to bid on vehicles. The website is available in German, English, Polish and Spanish. Bids may also be placed through the Copart Mobile App for iOS and Android devices.
"The Copart team is working hard in Germany, resulting in more locations, bigger sales and a growing buyer base," said Copart Chief Executive Officer Jay Adair.
To learn more about Copart Germany, please visit Copart.de.
Penn Health Group Groundbreaking Ceremony Celebrates Medical Marijuana Facility in Fayette County, Pennsylvania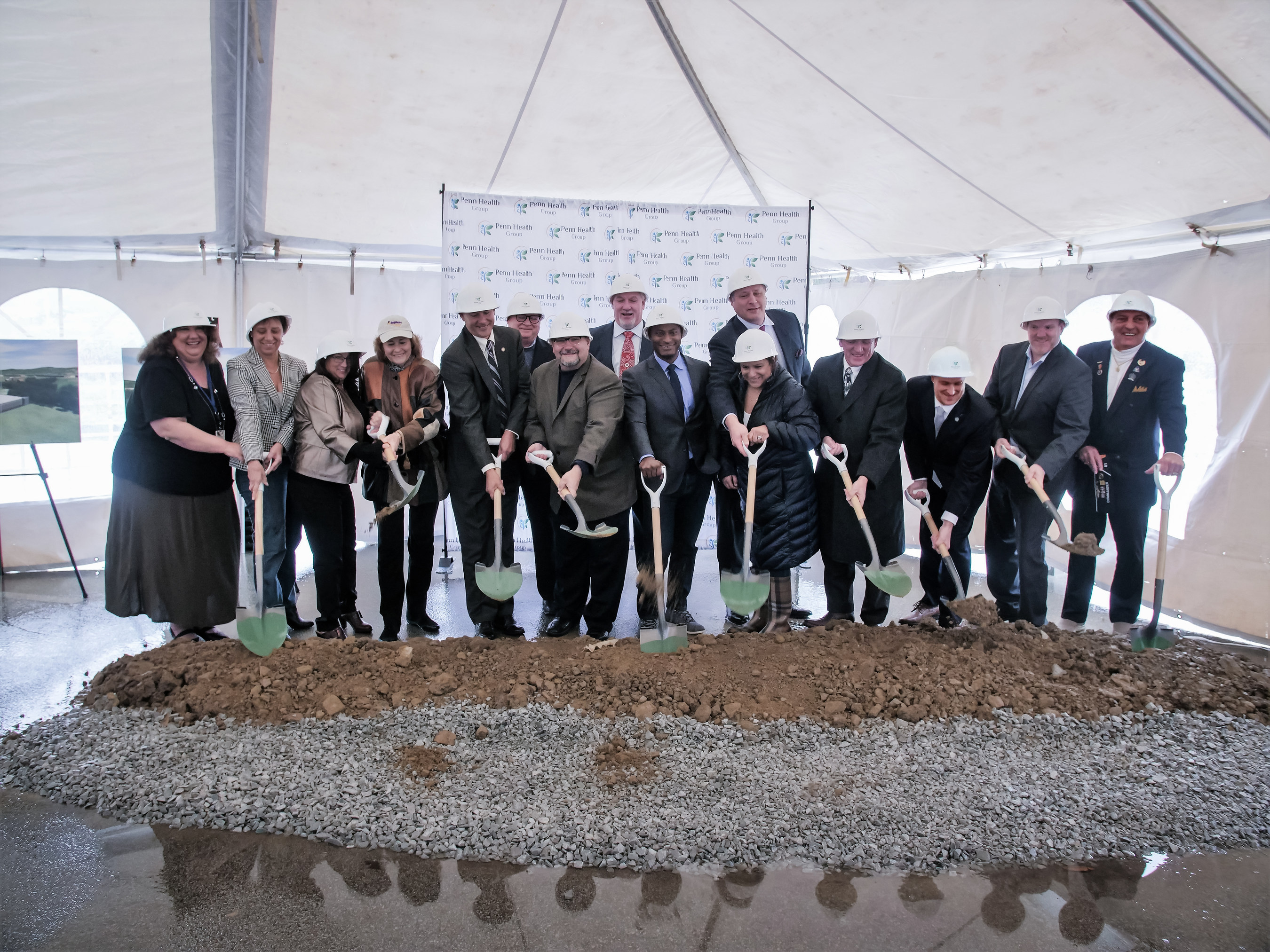 Reading Time:
2
minutes
The Penn Health Group groundbreaking ceremony celebrates the construction of its medical marijuana grower-processer facility in Lemont Furnace, Fayette County, PA. The Company was awarded a medical marijuana growing license from the State of Pennsylvania in July 2018 with an application that received the highest score overall for both the first and second rounds.
"We are committed to providing the highest quality and most effective medical marijuana products to the residents of Pennsylvania who suffer from qualifying medical conditions," said John Smolic, Executive Vice President, Penn Health Group. "Ultimately, our goal is to help improve patients' health and overall quality of life."
Penn Health Group is building a state-of-the-art GMP, pharmaceutical grade facility in the Lemont Furnace community of Fayette County, PA. Expected to be completed in early 2019, the facility will house 37,000 square feet of medical marijuana growing and processing.
"We will use rain water to grow the plants, and the facility will be equipped with its own co-gen facility that will allow us to utilize the natural gas resources available to us here in Western Pennsylvania."
Penn Health Group has invested in the highest quality processes and operations to ensure the medical marijuana patients in Pennsylvania receive only the highest quality pharmaceutical grade products. The Penn Health Medical Advisory Board includes top doctors, like Dr. Frank Costa, medical director and chief of surgery of the Urology Institute of Pittsburgh, as well as nationally-renowned Dr. Sue Sisley, a preeminent researcher on the potential medicinal uses of marijuana.
"When I joined the Senate, myself and several colleagues worked hard for years to pass legislation to legalize medical marijuana in Pennsylvania so that patients can experience the medical benefits and residents the community can experience the positive economic impact," said Hon. Patrick Stefano, Pennsylvania State Senator. "I'm excited about the economic opportunities and medical benefits that the Penn Health Group facility brings to the Fayette County community."
Honored guests at the groundbreaking ceremony included Ms. Johnna Pro, Regional Director for the Pennsylvania Department of Community and Economic Development; Mr. Jim Frank, District Director, Office of Congressman Bill Shuster; Hon. Patrick Stefano, Pennsylvania State Senator; Mr. Vincent Vicites, Chairman, Fayette County Board of Commissioners; Angela Zimmerlink, Secretary, Fayette County Board of Commissioners; and Dave Lohr, Vice-Chair, Fayette County Board of Commissioners; Hon. Ryan Warner, Pennsylvania House Representative; and Hon. Robert Doria, District Commander, American Legion.
Penn Health Group also hosted its first job fair with its security contractor and general construction company, providing individuals from Fayette County and the surrounding communities the chance to learn more about employment opportunities in the Medical Marijuana Industry. Open positions are available in the areas of cultivation, lab and processing, packaging, and sales. Penn Health Group will offer a living wage for all entry level positions, robust benefits packages and employee training programs.
GAC Motor Opens New Regional Showrooms, Releases New Models and Enters New Markets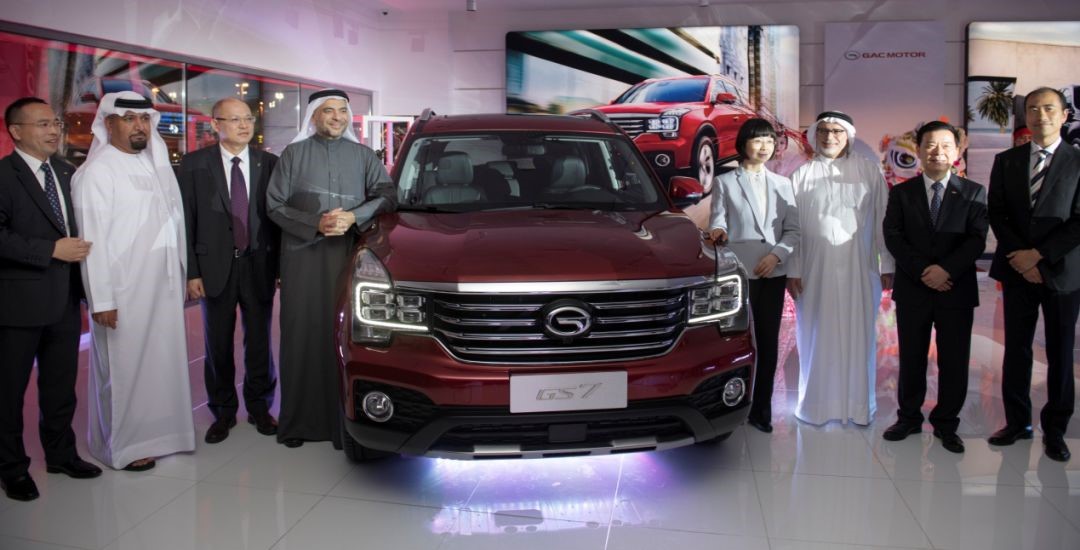 Reading Time:
3
minutes
GAC Motor, China's leading automaker, has been active in Middle Eastern and Southeast Asian markets over the last two weeks, opening a sales and service center in the United Arab Emirates on October 31, launching the GAC Motor GS7 in Kuwait on November 2, and debuting the GAC Motor brand in Saudi Arabia on November 4 and in the Philippines on November 8.
GAC Motor's UAE sales and service center opened in Dubai on October 31. Distinguished guests participated in an opening ceremony and unveiled the GS7 and GA8, two of the most attractive models offered in the UAE. GAC Motor has signed a strategic cooperation agreement with Gargash Group, a famous company in the UAE, to jointly explore the UAE market.
On November 2, GAC Motor released its GS7 in the Kuwaiti market. One of GAC Motor's star products, the GS7 meets Kuwaiti consumers' demand for a mobile life with its excellent quality and exceeds expectations for value.
GAC Motor has been in Kuwait for five years, and with the help of its Kuwaiti partners, has taken root and sprouted with its excellent quality, effective sales channels and after-sales service network, colorful marketing events and efficient brand promotion, becoming the top Chinese brand in terms of market share.
Mr. Cheng Yongru, Economic & Commercial Counsellor of the Embassy of China in the State of Kuwait, said in his speech at the press conference that he was very glad to see more Chinese products achieving good results in Kuwait. As a very excellent automobile enterprise in China, GAC Motor is also worthy of recognition for its emphasis on brand construction, product quality and after-sales service.
On November 4, GAC Motor launched its brand in Saudi Arabia and set up a sales service and experience shop in the country, bringing numerous star models to the Saudi market. An agreement with powerful Saudi dealer Aljomaih Automotive Company (AAC) to build four sales network and service points in Riyadh, Jeddah and Dammam will further expand local operations, enrich the vehicles in the local market for customers and provide considerate services.
In his speech, Shaikh Ibrahim Aljomaih, Vice Chairman & CEO of AAC, pointed that the entry of GAC Motor into the Saudi market and the level of quality and specifications that GAC Motor cars offer will play a big role in changing people's perspectives about Chinese cars. GAC Motor has ranked first among all Chinese brands in J.D. Power Asia Pacific's China Initial Quality Study (IQS) for six consecutive years, which makes it a strong competitor among many well-known international brands in the Saudi market.
Mr. Yu Jun, President of GAC Motor, commented, "Just as our ancestors brought the best silk and porcelain thousands of years ago, GAC Motor has introduced high-quality products to Saudi Arabia: the GS8, GA8, GS4 and GA3S. These models have undergone rigorous quality tests in terms of space, power, reliability, air conditioning and smart network connection, which will give customers in the region the best quality and service.
On November 7, GAC Motor held a brand listing event in the Philippines. During the launching event, the brand unveiled a wide range of luxury vehicles: the GA4 sedan, GS4 subcompact SUV, GA8 executive sedan, GM8 premium seven-seater minivan, and the flagship GS8 large SUV.
After years of cultivation, GAC Motor has obtained breakthroughs in the Middle East. At present, GAC Motor has successfully exploited the market in eight countries, built a total of 21 sales service centers in the region, and successfully built a mid- to high-end brand image in the market. This year, GAC Motor is also entering the Philippines to explore Southeast Asia. GAC Motor has received positive market feedback, being rated as the "Best Chinese Car Brand" in many overseas markets.