Flexible Working Could Boost US Economy by as much as $4.2 Trillion Annually by 2030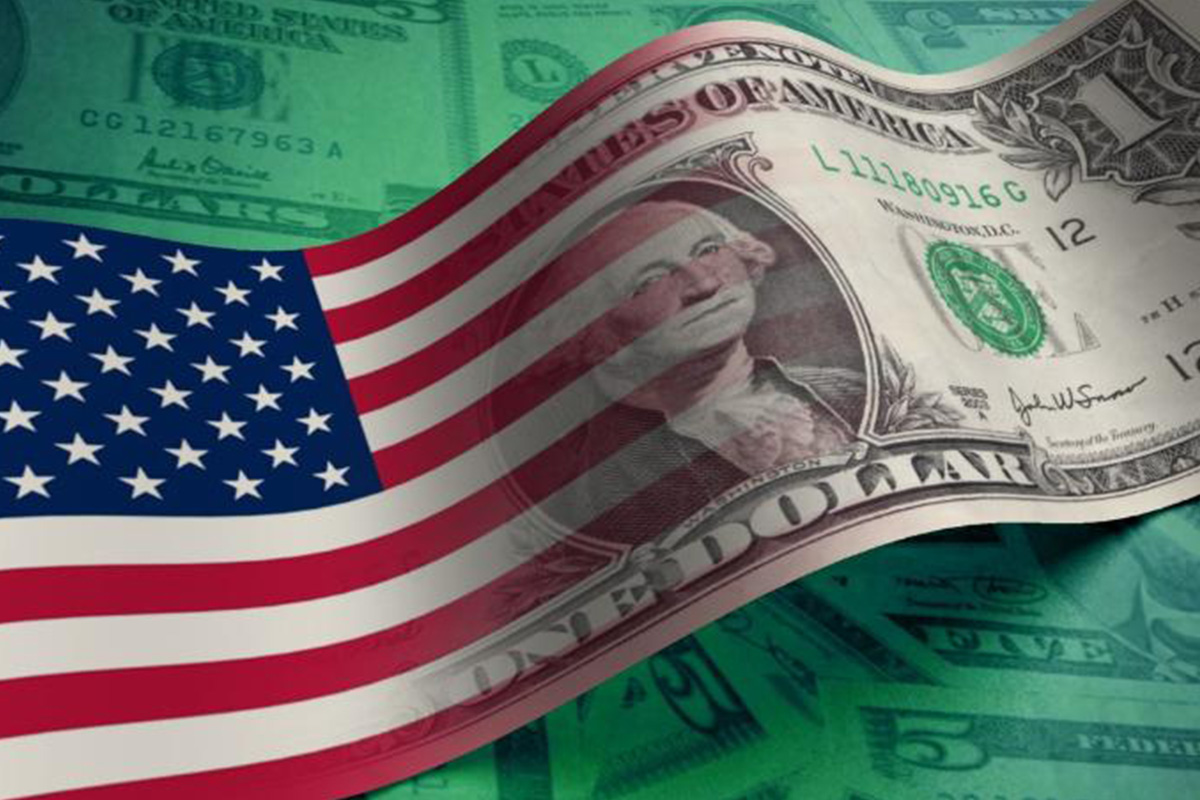 Reading Time:
2
minutes
Regus study reports that flexible working creates economic, personal and environmental benefits
Regus, the world's largest provider of flexible workspaces, announced results of its study, which predicts a boom in flexible working that could contribute up to $4.2 trillion annually to the U.S. economy by the year 2030. The first-of-its-kind socio-economic study on changing workplace practices studied 16 key countries to delve into the state of flexible working now and through 2030. The analysis was commissioned by Regus and conducted by independent economists.
Regus found that approximately 13 percent of all employment in the U.S. will be associated with flexible workspaces by 2030. Additionally, the results of the study indicate that the largest increases in flexible employment between 2017 and 2030 are expected to occur in the U.S. (nearly 7.89 million jobs) followed by China (nearly 7.75 million) and then India (2.25 million jobs). Both statistics are the largest figures of any of the 16 key countries analyzed.
Together, the following six sectors are expected to account for nearly 85 percent of the total value expected to be generated by flexible and remote working in the U.S. by 2030:
Professional services – 22.1 percent
Business support services – 20.8 percent
Public administration – 16.8 percent
Information & communications services – 11.0 percent
Financial services – 7.0 percent
Health & Human Social Work – 6.9 percent
The study also found that flexible working doesn't just benefit economies – it helps individuals and the environment as well. Regus estimates that workers who opt for flexible working in the U.S. could save an additional 861 million hours of time travelled per year by 2030. That is the equivalent of an extra day of vacation for each person working in the U.S. This decrease in transportation could result in an annual savings of nearly 100 million combined tons of carbon dioxide in the U.S. by 2030.
"Our study illustrates that flexible working will save businesses money, reduce operating costs and boost productivity, ultimately causing a ripple effect across economies," said Darin Harris, CEO of IWG U.S. "As the demand for co-working and flexible office space continues to increase, it's exciting to see how flexible working is transforming the way we work and live."
"As this study shows, flexible working offers significant contributions to society, from giving people more of their personal time back, to boosting the economy via job creation and improved productivity," said Steve Lucas, report author from Development Economics. "These projections show flexible working is a strong economic force that businesses and people should embrace in the years to come."
Study Methodology:
The Regus analysis was conducted by an independent economic modelling company called Development Economics.
The study analyzed the socio-economic impact of flexible working in 16 countries: Australia, Austria, Canada, China, France, Germany, Hong Kong, India, Japan, Netherlands, New Zealand, Poland, Singapore, Switzerland, United Kingdom and the United States.
The study was broken up into two stages:
1. A literature review that identified pre-existing data on flexible workspace and the labor market in each location
2. An economic model that was used to calculate how growing demand for flexible workspace would impact various facets of the economy and society of each location
Lazada joins WEF-led coalition to train some 20 Million Digital Entrepreneurs by 2020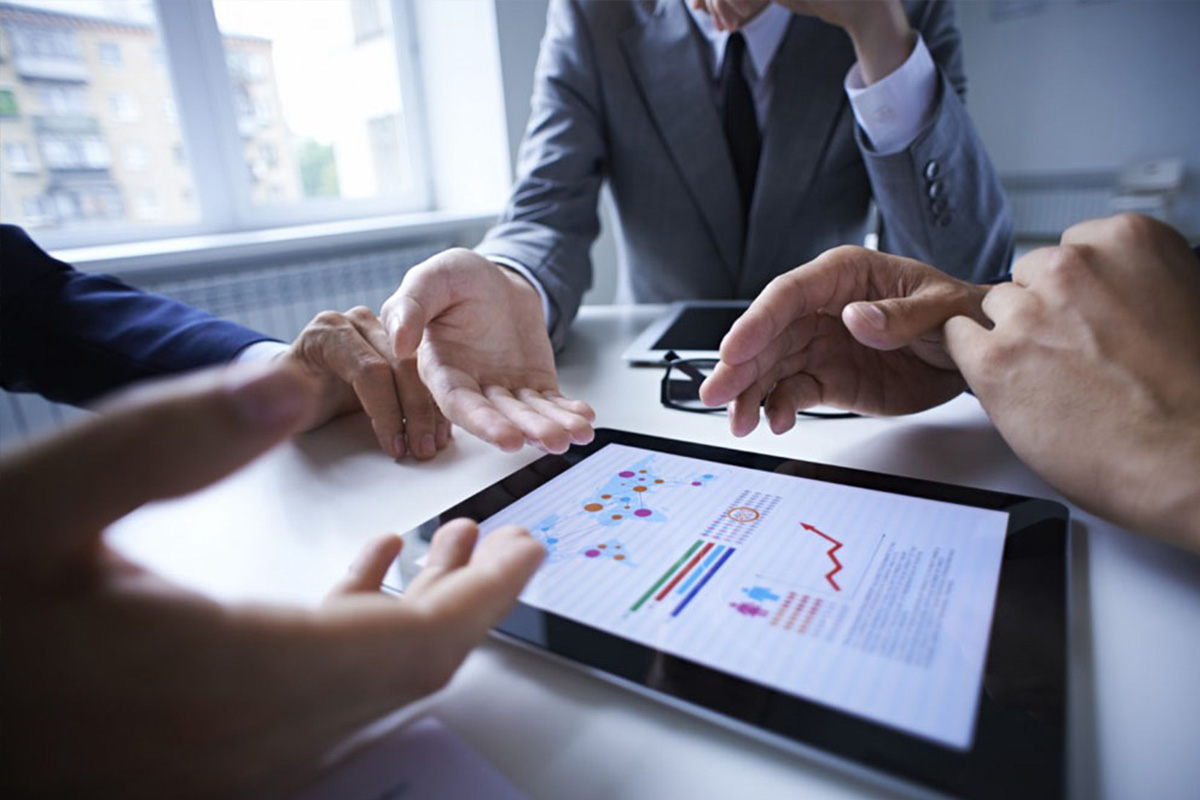 Reading Time:
2
minutes
Partners World Economic Forum (WEF) in Growing Digital Skills in ASEAN Workforce
Lazada has joined hands with the World Economic Forum (WEF) to train some 20 million people, including merchants, Small and Medium Enterprises (SMEs) over the next two years, so that they can better seize opportunities in the digital domain and capitalise on the eCommerce wave.
This pledge is part of the WEF "ASEAN Digital Skills Vision 2020" initiative to upgrade the digital skills of the ASEAN workforce. The WEF has called on companies to make a collective pledge to hire and train workers as well as develop the wider digital ecosystem, with specific commitments by 2020:
Train 20 million ASEAN SME workers;
Raise US$2 million in contributions to providing scholarships for ASEAN technology students;
Hire directly 200,000 ASEAN digital workers;
Engage 20,000 ASEAN citizens by allowing them to visit leading technology companies during "Digital Inspiration Days"
Offer 2,000 internship opportunities for ASEAN university students;
Train 200 ASEAN regulators; and
Contribute to shaping the curricula at 20 ASEAN universities.
Long-Term Vision to Grow Vibrant eCommerce Ecosystem
Lazada joined the initiative with other industry peers as early champions for a more digital workforce in Southeast Asia. Taking part in the WEF pledge is part Lazada's group-wide mission to support and groom eight million eCommerce entrepreneurs and SMEs in Southeast Asia by 2030.
Lucy Peng, Chairwoman and Chief Executive Officer of Lazada Group, said taking part in the WEF pledge is one of the key levers to create an inclusive and sustainable eCommerce ecosystem to support Southeast Asia's economic growth. "Sellers want to go beyond trading on a platform. They want to create their own universe in the digital world to reach out and connect with Internet-savvy and increasingly mobile consumers," she said.
"We are championing our seller communities by using our technology and logistics infrastructure to enable them ride the eCommerce boom and flourish into sustainable businesses," Peng added.
As the region's leading online shopping and selling platform with the reach of the Alibaba economy, Lazada is currently at 400,000 sellers strong with thousands of brand partners and more than 100 logistics partners.
"We want to build an inclusive commerce in Southeast Asia," says Gladys Chun, Lazada Group's General-Counsel and Head of Government Affairs. "SMEs form the backbone of our Southeast Asiaeconomy, it is imperative that the growth engine that fuels future regional development is given the right tools and training to succeed. At Lazada, we are invested in not just growing our own business but cultivating the entire eCommerce ecosystem by enabling sellers unlock their digital potential."
Lazada empowers SMEs digitise their businesses and allows them to tap into Lazada's robust logistic network to facilitate the transfer of goods across countries. It has also offered comprehensive tools and training programmes to equip sellers with the right skills to attract and gain access to more customers.
GoPivot launches interactive platform, answering the call for more user-friendly technology in employee incentive industry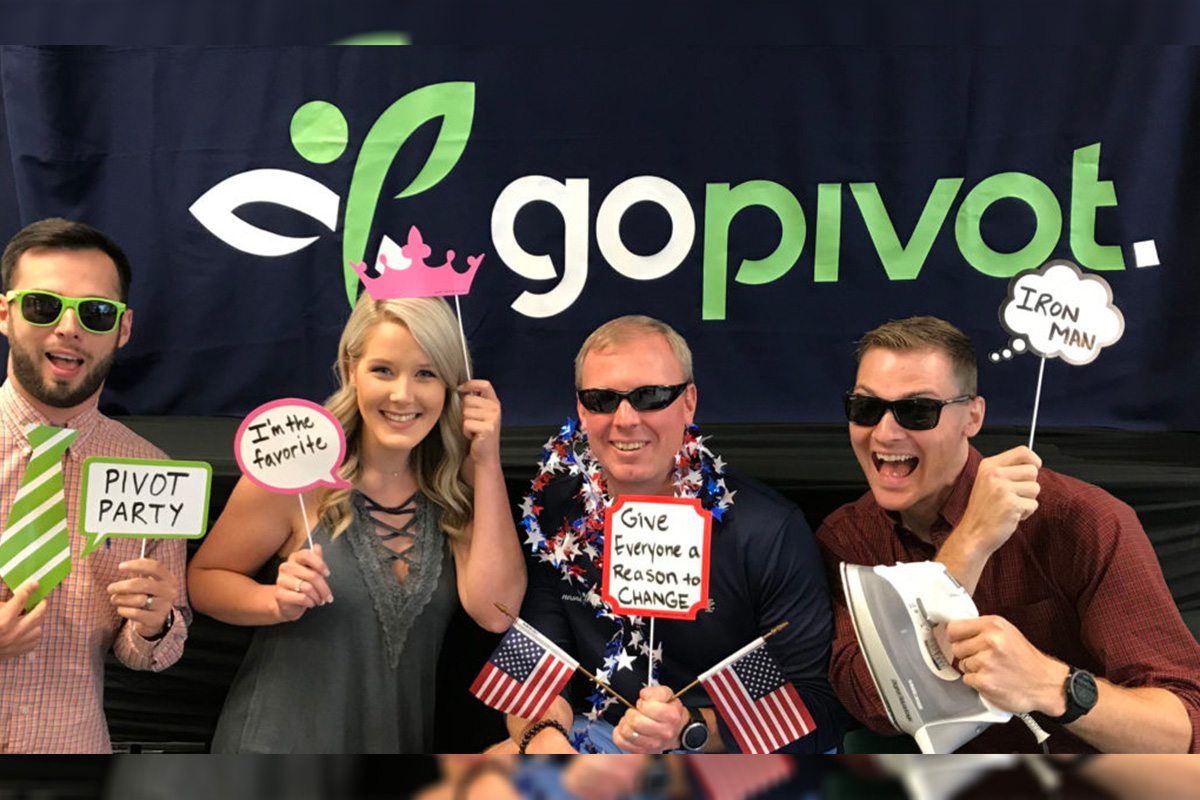 Reading Time:
1
minute
New capabilities boost device integrations, improve customer reporting, and intensify social interactions
GoPivot Solutions today announced the launch of its second-generation platform that boosts device integrations, improves customer reporting, and intensifies social interactions. The company debuted its first generation, pay-for-performance platform at the HLTH Conference in Las Vegas, NV back in May 2018.
Only 5 months post initial launch and company formation, GoPivot brings to market enhancements that not only answer demands and challenges the industry faces today, but also pave the way in innovation of points-based rewards programs.
"We will never stop learning from the experiences of our users," said Don Doster, CEO, GoPivot Solutions. "The latest version of our platform simplifies the management experience for clients and immerses users in interactive ways they've come to expect from consumer apps – through broadening channels of social connectivity and communication which are critical to long-term engagement."
GoPivot's platform for corporate safety, health and wellness includes the following new features, all of which come standard:
Improved Health Risk Assessments with associated aggregate reporting
UI/UX updates to Challenge Platform including new leaderboard activity display
Biometrics integration with cohort reporting for participants, and aggregate reporting for customers
Integration with MyFitnessPal, Nike+ and Garmin
ADA/508 and PCI compliance
Live Chat Support
Improved Social Feed for individual and company-wide challenge participants
Expanded user communications channels – in app messaging, mobile push notifications, SMS text, and display advertising
For an exclusive look behind the curtain, GoPivot is offering a live platform demo.
European Personnel Selection Office And Prometric Renew Partnership With Multi-Year Agreement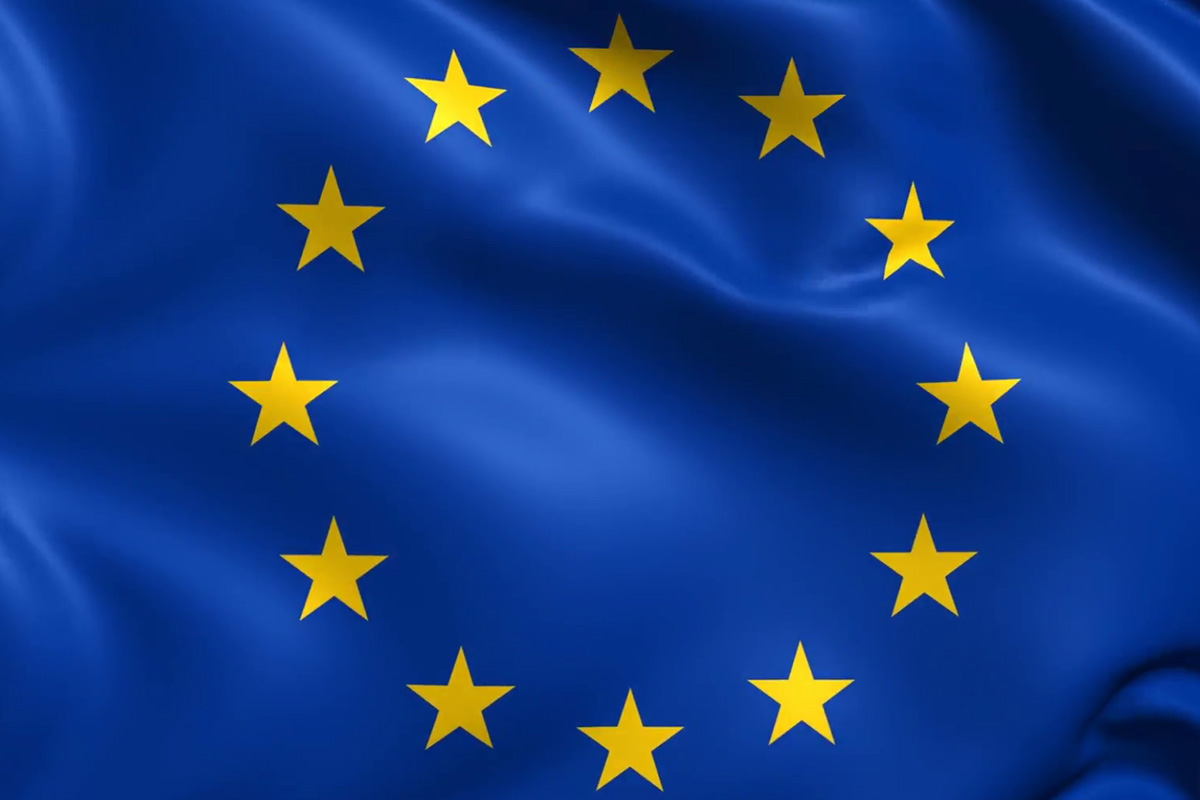 Reading Time:
1
minute
Prometric®, the global leader in service excellence for the testing and assessment industry, announced a multi-year agreement as the exclusive delivery provider of computer-based (CBT) and Internet-based (IBT) testing for the European Personnel Selection Office (EPSO).
EPSO is responsible for selecting a diverse mix of high-performing professionals in the employment market to work for 10 European institutions and several agencies of the European Union (EU). On average, EPSO tests 50,000 candidates per year via various selection procedures for positions in the EU institutions.
"To meet the level of selection efforts needed to attract talent in an increasingly competitive environment, we are pleased to be partnering with Prometric who will continue helping us advance our mission to serve the EU institutions with best-in-class selection processes," stated Gilles Guillard, Acting Director, EPSO. "Together, we will focus on initiatives that will help EPSO and the EU institutions recruit the right person, for the right job, at the right time."
"Our testing experts have been successfully supporting EPSO's programme and strategic goals for more than 13 years," stated Garrett Sherry, vice president and EMEA general manager, Prometric. "We are committed to continuing our longstanding tradition of service excellence while delivering flexible, reliable and innovative approaches, such as remote proctoring, to help EPSO expand the reach of its program, improve the candidate experience and address operational efficiencies."