Flexible Working Could Boost US Economy by as much as $4.2 Trillion Annually by 2030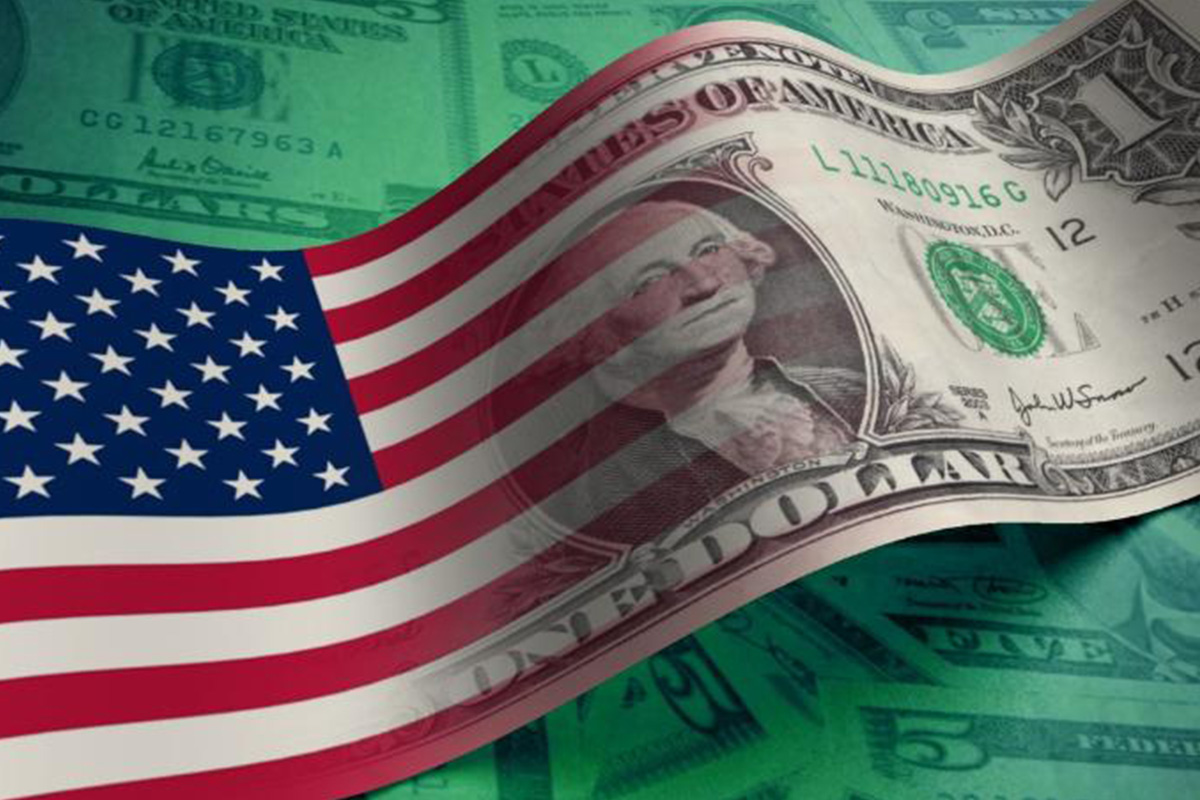 Reading Time:
2
minutes
Regus study reports that flexible working creates economic, personal and environmental benefits
Regus, the world's largest provider of flexible workspaces, announced results of its study, which predicts a boom in flexible working that could contribute up to $4.2 trillion annually to the U.S. economy by the year 2030. The first-of-its-kind socio-economic study on changing workplace practices studied 16 key countries to delve into the state of flexible working now and through 2030. The analysis was commissioned by Regus and conducted by independent economists.
Regus found that approximately 13 percent of all employment in the U.S. will be associated with flexible workspaces by 2030. Additionally, the results of the study indicate that the largest increases in flexible employment between 2017 and 2030 are expected to occur in the U.S. (nearly 7.89 million jobs) followed by China (nearly 7.75 million) and then India (2.25 million jobs). Both statistics are the largest figures of any of the 16 key countries analyzed.
Together, the following six sectors are expected to account for nearly 85 percent of the total value expected to be generated by flexible and remote working in the U.S. by 2030:
Professional services – 22.1 percent
Business support services – 20.8 percent
Public administration – 16.8 percent
Information & communications services – 11.0 percent
Financial services – 7.0 percent
Health & Human Social Work – 6.9 percent
The study also found that flexible working doesn't just benefit economies – it helps individuals and the environment as well. Regus estimates that workers who opt for flexible working in the U.S. could save an additional 861 million hours of time travelled per year by 2030. That is the equivalent of an extra day of vacation for each person working in the U.S. This decrease in transportation could result in an annual savings of nearly 100 million combined tons of carbon dioxide in the U.S. by 2030.
"Our study illustrates that flexible working will save businesses money, reduce operating costs and boost productivity, ultimately causing a ripple effect across economies," said Darin Harris, CEO of IWG U.S. "As the demand for co-working and flexible office space continues to increase, it's exciting to see how flexible working is transforming the way we work and live."
"As this study shows, flexible working offers significant contributions to society, from giving people more of their personal time back, to boosting the economy via job creation and improved productivity," said Steve Lucas, report author from Development Economics. "These projections show flexible working is a strong economic force that businesses and people should embrace in the years to come."
Study Methodology:
The Regus analysis was conducted by an independent economic modelling company called Development Economics.
The study analyzed the socio-economic impact of flexible working in 16 countries: Australia, Austria, Canada, China, France, Germany, Hong Kong, India, Japan, Netherlands, New Zealand, Poland, Singapore, Switzerland, United Kingdom and the United States.
The study was broken up into two stages:
1. A literature review that identified pre-existing data on flexible workspace and the labor market in each location
2. An economic model that was used to calculate how growing demand for flexible workspace would impact various facets of the economy and society of each location
A guide to 20 most affordable places to retire in 2019
Reading Time:
1
minute
55places.com, the top-notch resource for active adult communities in the USA, has compiled a list of 20 most affordable places in the country to retire in 2019. This could help many in realising the dream retirement.
The list was compiled after measuring a series of factors, such as overall cost of living, median home prices, state tax laws, local health care options, availability of 55+ communities, and public transit, amongst other variables. The cities named not only offer reasonable housing costs, but also provide exciting amenities and healthy living options.
These are the top-20 places:
Sioux Falls, South Dakota
Ocala, Florida
Lakeland, Florida
Jacksonville, Florida
Daytona Beach, Florida
Gainesville, Florida
New Castle County, Delaware
South Bend, Indiana
Tampa, Florida
Waco, Texas
Birmingham, Alabama
Memphis, Tennessee
San Antonio, Texas
Myers-Cape Coral, Florida
Phoenix, Arizona
Melbourne, Florida
Grand Rapids, Michigan
Orlando, Florida
Wichita Falls, Texas
Indianapolis, Indiana
"This information tells us 77 per cent of active adults need their next home to be affordable," said Danny Goodman, COO and co-founder of 55places.com. "But a home within a certain price point is only half of the equation. The surrounding area—whether or not an active adult community is of interest—plays an integral role in quality of life, and nearby attractions and available establishments can greatly enhance that. These destinations provide budget-friendly options without demanding a sacrifice for comfort."
The Hotel Association of NYC offers free rooms to federal workers in emergencies
Reading Time:
1
minute
The Hotel Association of New York City announced that they will provide free hotel rooms to furloughed federal workers who need to travel to New York City for personal emergencies during the shutdown.
"As a leading hospitality voice for New York City, we don't want to see anyone who needs to be here turned away because of financial hardships created by the government shutdown. Whether it's a family situation or a health issue that requires people to travel to the city, we will do what we can to provide accommodations on a limited basis to those in dire need," said Vijay Dandapani, president and CEO, Hotel Association of New York City.
The Hotel Association of New York City, Inc. was established in 1878 and is now one of the oldest professional trade associations in the nation. The association includes 280 finest hotels in New York City, representing nearly 80,000 rooms and more than 50,000 employees.
Lack of relevant skills affect job hunt
Reading Time:
2
minutes
As per a survey conducted online by The Harris Poll, most of the Americans agree that employable adults are not working today because they do not possess the skills they need for the jobs they want.
Americans say the top reason employable adults can't find work or have given up looking is they lack the skills for the jobs they want, according to the latest ASA Workforce Monitor.
The other top reasons Americans believe job seekers can't find employment are the availability of fewer jobs in their specific field, trade, or skill, and limited job opportunities exist where they live. Flexible working hours and discouraged to keep looking are also the reasons for why job seekers cannot find employment.
"The ASA Workforce Monitor found that despite the tightest job market in history, the public perceives that many people can't find work due to a skills gap," said Richard Wahlquist, ASA president and chief executive officer. "This gap is real, but with close to seven million job openings in America, it's clearly a job seeker's market with an abundance of opportunity."
Americans are divided in their opinions on the state of the U.S. job market, according to the latest ASA Workforce Monitor.
The Harris Poll conducted the survey online within the U.S. on behalf of ASA among a total of 2,021 U.S. adults age 18 and older. Results were weighted on age, education, race/ethnicity, household income, and geographic region where necessary to bring them into line with their actual proportions in the U.S. population.