World Vegan Day: Evanna Lynch supports first ever app to help you go vegan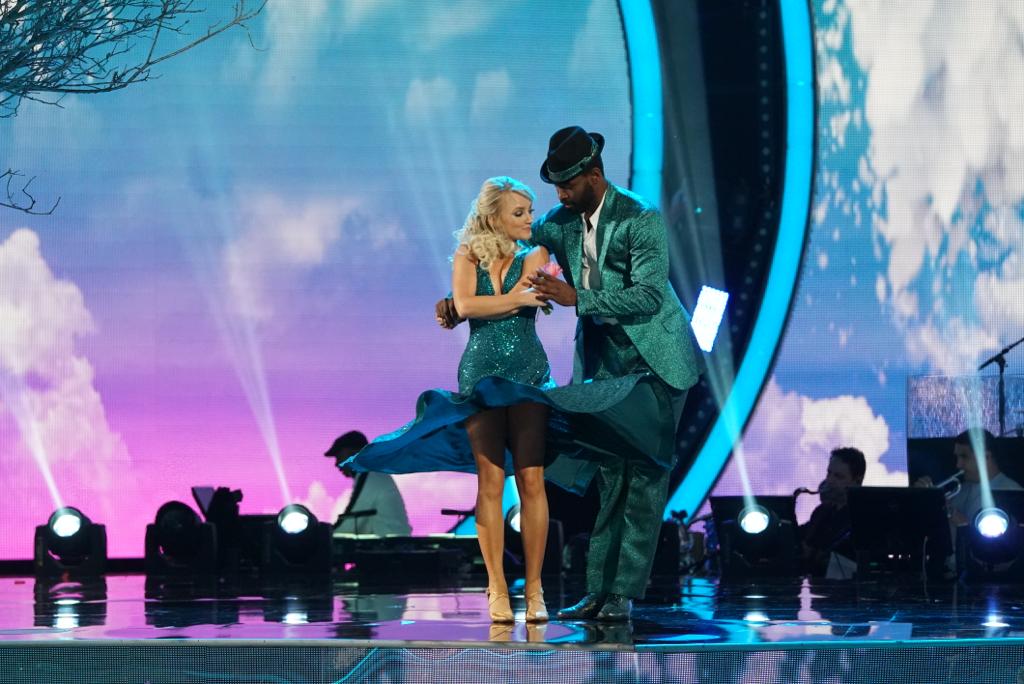 Reading Time:
2
minutes
Dancing with the Stars contestant and Harry Potter actress Evanna Lynch is today supporting the launch of a first of its kind mobile app to help people go vegan.
Educational charity The Vegan Society has released the free VeGuide app – which is now available on Android and iOS devices – to mark its 74th birthday this World Vegan Day (1 November).
Aside from performing alongside Keo Motsepe on the ABC show, Evanna is a long-term vegan and animal rights advocate who also runs her own vegan podcast, the ChickPeeps.
The pair are happily through to the quarter-finals next week and will be dancing a Rumba for 'Country Night' and also taking part in a team dance.
Evanna Lynch said: "VeGuide is an amazing tool for new and transitioning vegans and the only app designed to help you transition to veganism in 30 days.
"The educational videos tell you about the life of a vegan, how to overcome obstacles and how to deal with cravings for cheese or chocolate. The amazing thing about it is that you can learn a little bit every day and discover veganism gradually.
"Whether you're vegan or not, you'll certainly find VeGuide useful so please download it now and share with everyone you know."
The app is an introduction to the vegan lifestyle through a combination of interactive content with shopping, nutrition and recipe information, tailored for a US audience.
Budding vegans will be encouraged to stay on track with facts and motivational quotes, specifically tailored to the reasons why they said they wanted to go vegan.
The video content of the app is presented by the prominent YouTuber Mic the Vegan, and includes quizzes and a rewards programme.
Danielle Saunders, Digital Content Officer at The Vegan Society, said: "We are so excited to launch an app we developed specifically with the vegan-curious in mind.
"VeGuide was designed to provide a platform that's more suited to the younger audience, which our research showed are the most likely age group to have an interest in veganism.
"We feel the development of VeGuide marks a new phase for The Vegan Society and a new way of embracing veganism for the general public."
A Mintel survey showed that US consumers try meat alternatives because they consider them to be healthy, enjoy the taste, want to add variety to their meals or try to reduce their meat consumption.
Vegan milk is predicted to represent almost a half (40%) of the dairy and dairy alternative beverages industry by 2021 in America.
World Vegan Day and Month commemorate the founding of The Vegan Society and celebrate how far the vegan movement has come.
World Vegan Month is the best time to start your vegan journey. VeGuide is available to download for free on Google Play and the App Store now.
Get Your Pet Partners With VCA To Help Pets Across The U.S.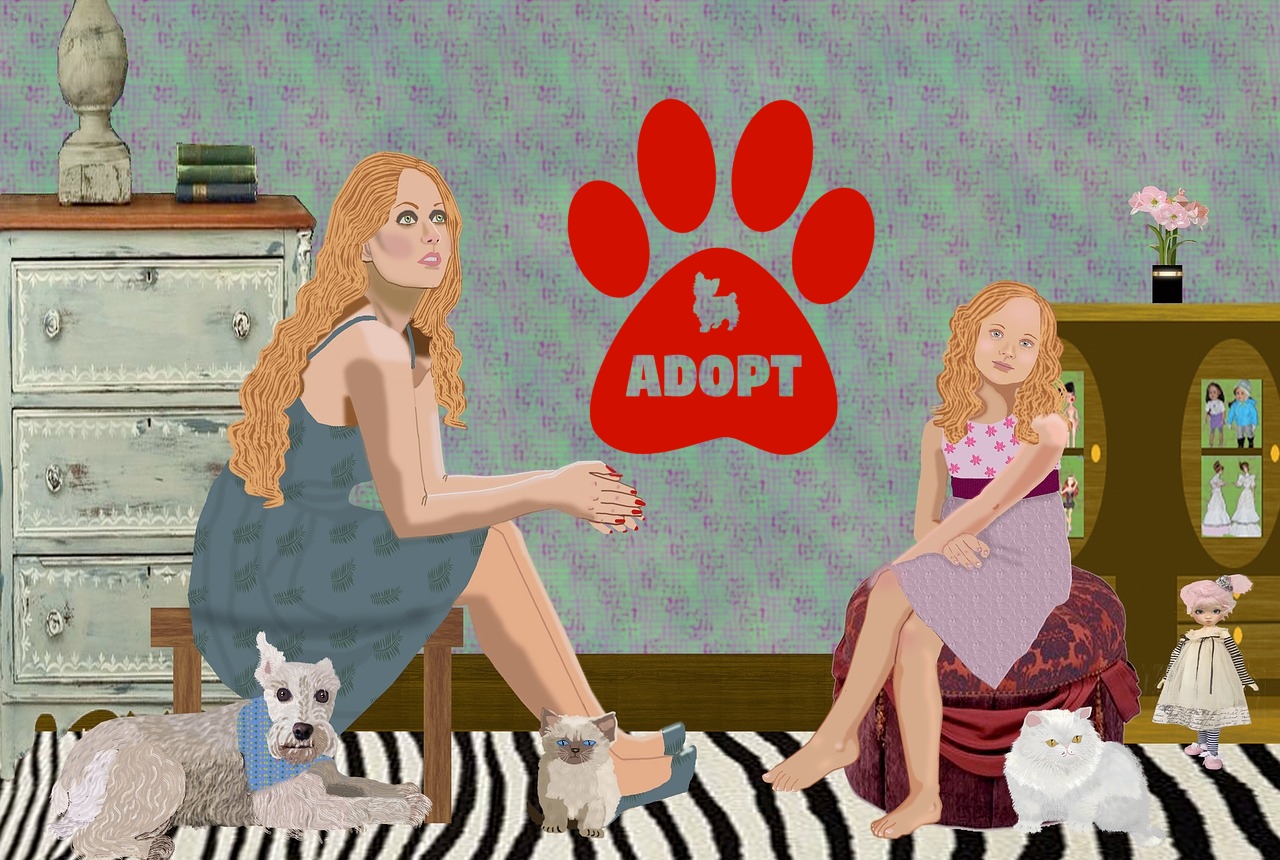 Reading Time:
2
minutes
National Partnership to Help Rehome Thousands of Healthy Dogs and Cats
getyourpet.com, a revolutionary pet adoption site, has joined forces on a national level with VCA, a leading provider of pet health care services in the country, to help healthy pets across the U.S. go from one good home to another. The site offers a simpler, smarter and more humane approach to pet adoption, enabling people who need to give up a pet to connect directly with people who want to adopt. VCA is now honoring Get Your Pet's Veterinary Voucher, providing a complimentary first exam for all adopted pets.
"Get Your Pet will save thousands of dogs and cats from entering animal shelters, where they are exposed to stress, illness and the possibility of being euthanized," said Get Your Pet Founder and life-long animal welfare advocate, Angela Marcus. "We are thrilled to work with VCA to ensure each pet adopted through getyourpet.com is offered an immediate introduction to high quality veterinary care for the life of the pet."
Of the estimated 6.5 million pets entering animal shelters every year, more than 2.1 million are surrendered by their guardians. Animal shelters in the U.S. euthanize more than 1.5 million animals per year.
Get Your Pet offers people who need to give up their pet (Guardians), the opportunity to post a profile, photos and a video of their pet on the site for free. Those who want to adopt (Adopters) can freely browse up-to-date pet profiles until they find a pet they want to meet, then safely message back and forth with the pet's Guardian.
The Guardian and Adopter arrange to meet in a neutral place, such as a local park, where, unlike in a shelter, the pet behaves calmly and naturally. If both sides agree, a legal adoption can take place. As part of the adoption process, a Get Your Pet veterinarian examines the pet at no extra charge.
"Get Your Pet is a much needed solution to challenges in the pet adoption process, one that puts the well-being of the pet first," said Malia Rivera, Director of Animal Welfare for VCA. "We are proud to be a national partner of Get Your Pet and excited that our veterinarians will help bring a new paradigm for adoption to the pet-loving community."
In addition to saving the lives of thousands of dogs and cats, VCA veterinarians participating in Get Your Pet hope to create a lifelong bond with new adopters and their pets. Because finding suitable pet care for their new companion has been created by Get Your Pet, a bridge is now formed between new pet parents and the VCA veterinary community.
The total cost of a legally-documented pet adoption through Get Your Pet is $99 for a dog and $49 for a cat, which is not paid until the Adopter actually succeeds in adopting a pet. In addition to legal documentation and a voucher for a pet exam from a participating veterinarian, the adoption fee includes eligibility for 30 days' free pet insurance from Trupanion (some restrictions in CA) and a $40credit towards services on Rover.com (first time customers, only). Additionally, Adopters who live near Pet Valu Pet stores receive money-saving coupons valuable in-store at Pet Valu. A portion of the profits from Get Your Pet adoptions will go to benefitting local animal shelters.
Kut from the Kloth Partners With Peace 4 Animals to Make Compassion The Fashion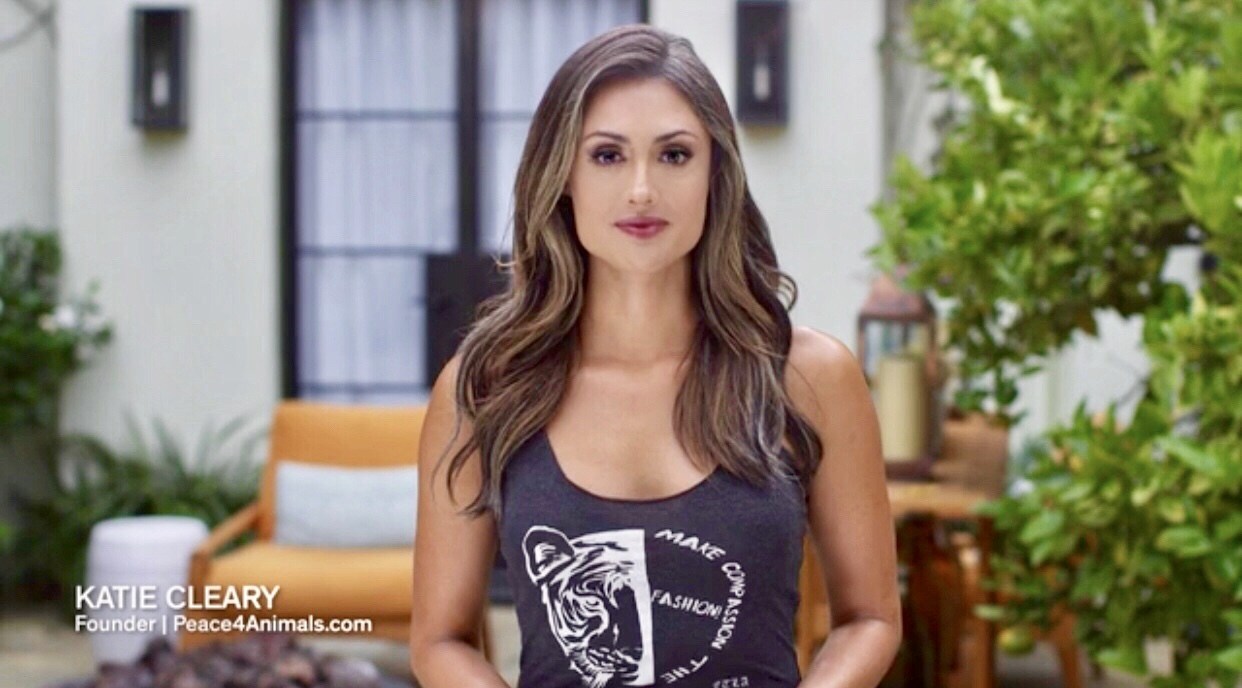 Reading Time:
2
minutes
Contemporary lifestyle brand, Kut from the Kloth, has partnered with non-profit Peace 4 Animals to launch TRY5;  a FREE, innovative, no-hassle, denim on demand service created for today's busy and sophisticated woman. Kut from the Kloth is your one stop shop for couture-quality high fashion without the premium price tag. Kut is proud to announce that longtime animal advocate, model, and producer, Katie Cleary, is the new spokesperson for the socially responsible company's TRY5 campaign and appears in Kut's ads.
With the debut of the all-new TRY5 denim on demand service, Kut from the Kloth makes trying and buying your favorite denim easier than ever. With TRY5, you pick any five jeans from the website for free to try in the comfort of your own home,  and simply send back the pairs you don't love within seven days… only then is your credit card charged for the ones you like. No subscription, no fees – just an easy, private shopping experience to grab your perfect fit.
Kut from the Kloth's TRY5 supports Peace 4 Animals on-going efforts to save Africa's "big five"; lions, leopards, rhinoceros, elephants, and Cape buffalo from extinction in the wild.
"We are proud to support Peace 4 Animals by helping bring awareness to the harm these animals face, and support Katie Cleary in all her efforts. Katie brings much-needed attention to this important cause.  She loves the Kut from the Kloth style and fit so for us, it's a perfect match," states Jonathan Greenberg, President of Kut from the Kloth.
"We greatly appreciate Kut from the Kloth's support in our efforts to help save these iconic animals from extinction and advocate for an end to 'trophy' hunting and poaching," said Katie Cleary, founder of Peace 4 Animals and its breaking animal news network, World Animal News. "It is imperative to raise awareness through creative partnerships with such forward-thinking companies as Kut from the Kloth. It allows us to share the plight of the 'Big 5' in Africa and spread awareness beyond our animal welfare community."
Embodying the spirit of California, Kut from the Kloth is passionate about creating exclusively LA-inspired, fashion-forward looks for today's modern woman while giving back.
Visit Peace4Animals.net to learn more and to support the organization.
Take advantage of the new TRY5 service only at https://www.kutfromthekloth.com/try_5.
For all your fashion inspiration follow @kutfromthekloth on Instagram, and share your TRY5 experience!
#PicMe Campaign to Encourage Adoption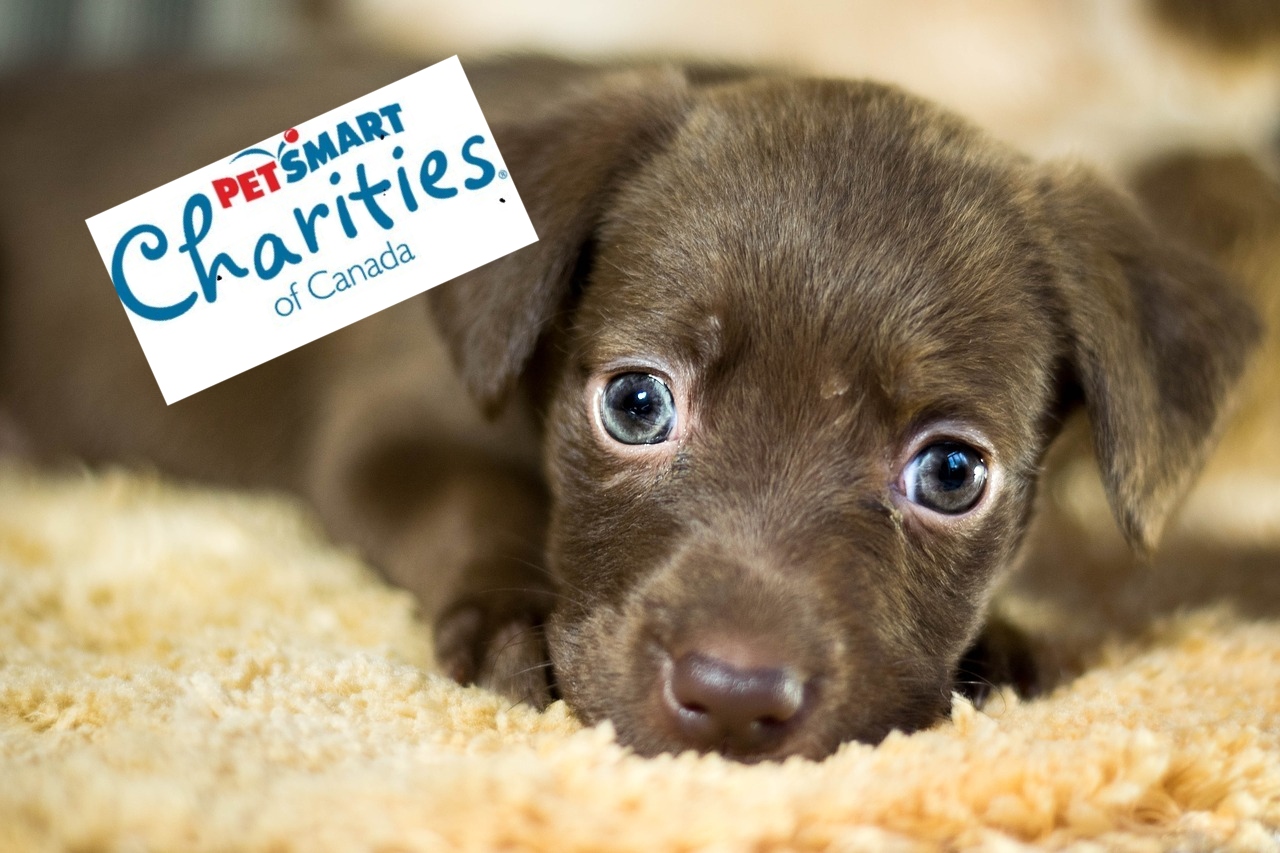 Reading Time:
2
minutes
If you are a real animal lover, you know very well that animals are more than cats and dogs and other nowadays "normalized" and so called "pets".
However, humans are considered animal lovers, even if they "love" only a cat or a dog, or maybe a bird, not even mentioning the other "animal" statuses, which has nothing to do with the real animal welfare and has a huge differencialized form, what animal welfare and animal protection means, instead of pet protection and pet welfare; the well-being of all animals, all sentient beings(all non-human animals).
Though, it is better to adopt than to buy, even if it's about an animal-pet.
PetSmart Charities is a well defined non profit organization and their job is to have locations for animals, pets and also to raising funds for them and offering them for adoptions. They even give support for further treatment after adoption.
Particularly in Canada this organization encourage pet lovers to adopt, and they have partnerships with other organizations and rescue shelters, to help the animal-pets to find a loving family and a stable home.
Their so called PetSmart Stores can help to see and have information about the adobtable pets.
In this Fall and Month (September), there will be the National Adoption Weekend, which is a good opportunity to them to give animals for adoption. There is also a big social media campaign, called: #PicMe.
This campaign can help more than 25.000 homeless pets to find a family or a friend.
There is a Call to action on the whole Social Media.
As David Haworth, DVM, Ph.D. president of PetSmart Charities of Canada stated: "We know people are passionate about helping to end pet homelessness. But historically, unless you were ready to adopt a pet into your home, there was no other way for millions of pet-lovers to take part in National Adoption Weekend".
Hashtag PicMe will help a lot as Mr. Haworth said "by sharing a photo, video or Boomerang of an adorable, adoptable pet on Facebook, Twitter or Instagram, and using the hashtag #PicMe, everyone has the ability to help by inspiring their community of followers to consider adopting a pet."
We've found a video, which might be interesting: