World Vegan Day: Evanna Lynch supports first ever app to help you go vegan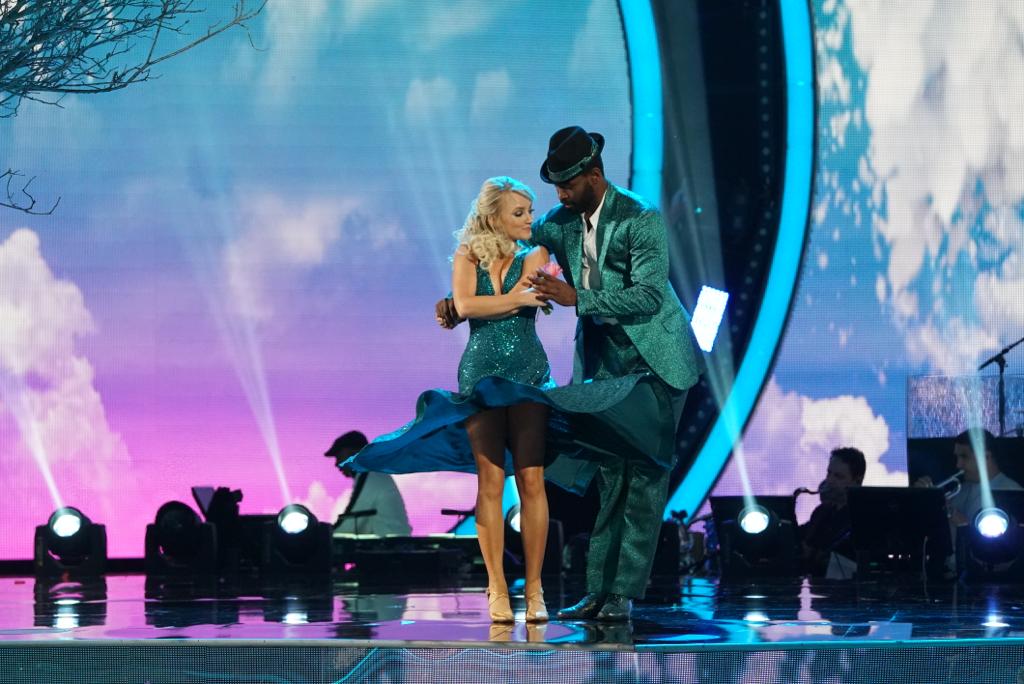 Reading Time:
2
minutes
Dancing with the Stars contestant and Harry Potter actress Evanna Lynch is today supporting the launch of a first of its kind mobile app to help people go vegan.
Educational charity The Vegan Society has released the free VeGuide app – which is now available on Android and iOS devices – to mark its 74th birthday this World Vegan Day (1 November).
Aside from performing alongside Keo Motsepe on the ABC show, Evanna is a long-term vegan and animal rights advocate who also runs her own vegan podcast, the ChickPeeps.
The pair are happily through to the quarter-finals next week and will be dancing a Rumba for 'Country Night' and also taking part in a team dance.
Evanna Lynch said: "VeGuide is an amazing tool for new and transitioning vegans and the only app designed to help you transition to veganism in 30 days.
"The educational videos tell you about the life of a vegan, how to overcome obstacles and how to deal with cravings for cheese or chocolate. The amazing thing about it is that you can learn a little bit every day and discover veganism gradually.
"Whether you're vegan or not, you'll certainly find VeGuide useful so please download it now and share with everyone you know."
The app is an introduction to the vegan lifestyle through a combination of interactive content with shopping, nutrition and recipe information, tailored for a US audience.
Budding vegans will be encouraged to stay on track with facts and motivational quotes, specifically tailored to the reasons why they said they wanted to go vegan.
The video content of the app is presented by the prominent YouTuber Mic the Vegan, and includes quizzes and a rewards programme.
Danielle Saunders, Digital Content Officer at The Vegan Society, said: "We are so excited to launch an app we developed specifically with the vegan-curious in mind.
"VeGuide was designed to provide a platform that's more suited to the younger audience, which our research showed are the most likely age group to have an interest in veganism.
"We feel the development of VeGuide marks a new phase for The Vegan Society and a new way of embracing veganism for the general public."
A Mintel survey showed that US consumers try meat alternatives because they consider them to be healthy, enjoy the taste, want to add variety to their meals or try to reduce their meat consumption.
Vegan milk is predicted to represent almost a half (40%) of the dairy and dairy alternative beverages industry by 2021 in America.
World Vegan Day and Month commemorate the founding of The Vegan Society and celebrate how far the vegan movement has come.
World Vegan Month is the best time to start your vegan journey. VeGuide is available to download for free on Google Play and the App Store now.
Petland Charities Partners with RCHS
Reading Time:
2
minutes
Contract to feed all dogs at shelter beginning February 1
The Ross County Humane Society (RCHS) and Petland Charities are excited to announce their partnership to provide food for the dogs housed at the shelter during 2019.
The program, which begins February 1, will provide Petland's private label Heartland Naturals dog food at no cost to the shelter.
RCHS Executive Director Jenn Thomas is excited by the opportunity Petland has provided the shelter. "While we've had food donations in the past to feed our dogs, that program recently became unfeasible for us. Petland Charities stepping up will save our shelter thousands of dollars we would have otherwise spent on food that can now be redirected to other aspects of providing care, like medical needs and outreach."
Petland Charities also provided the shelter staff with a one-hour educational session on Heartland Naturals food, ingredients, feeding requirements, and other details about the program.
"We are grateful for this opportunity to provide consistent, nutritional food to the dogs at RCHS. Jenn does a fantastic job promoting the shelter and finding homes for dogs in the community and we are happy to be able to support her efforts any way we can," said Petland Charities Executive Director Steve Huggins.
In addition to the food donation contract, for every dog adopted at Ross County Humane Society Petland Charities will be providing a free bag of Heartland Naturals food in addition to a $50 gift card to help the adopter purchase necessary supplies for their newly adopted furry friend. Since March of 2016, Petland has redeemed more than $50,000 in gift cards from RCHS adopters.
The average adoption fee for an adult dog at Ross County Humane Society is $132 which includes the above listed, as well as first vaccines, deworming, microchipping, 2019 Ross County dog tags, and having the dog spay/neutered.
The shelter is open Monday thru Saturday 10 am- 4 pm at 2308 Lick Run Road, Chillicothe, Ohio 45601. Adoption applications as well as information about all of the dogs available for adoption can be found on the website www.rosscountyhumanesociety.org.
Petland Charities is a 501c3 organization, that partners with the communities Petland corporate stores call home to raise funds for local shelters, K9 units, service dogs and dogs for veterans.
v-dog Selects Orange Orchard as Global PR Agency of Record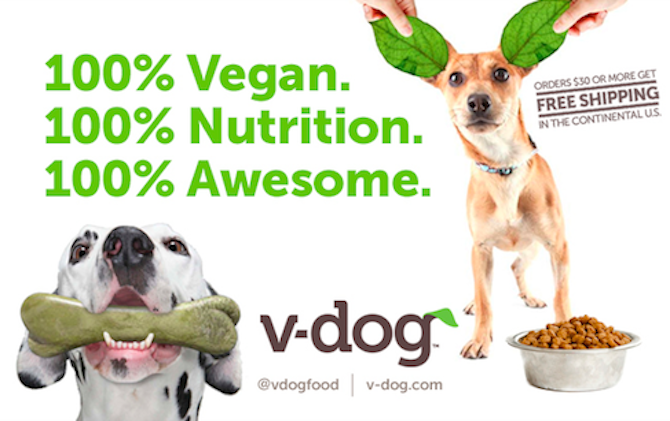 Reading Time:
2
minutes
Vegan dog food company partners with animal friendly and environmentally conscious public relations agency to promote healthy, plant-powered, cruelty-free dog food and treats
V-dog, a San Francisco-based vegan owned and operated dog food company, has selected Orange Orchard, a global public relations agency specializing in animal-friendly and environmentally conscious brands, to promote its vegan and cruelty-free dog food and treats.
"We were in search of an agency that could not only help us promote our vegan dog food, but also cared about a compassionate, healthy, cruelty-free lifestyle," said Lindsay Rubin, vice president at v-dog. "Heather and her team at Orange Orchard not only had the same values we look for in our business partners, but also demonstrated to us their industry and public relations expertise to bring v-dog to the forefront of dog lovers around the world."
Orange Orchard is a division of Ripley PR and was established to promote animal-friendly, planet-friendly, vegan and plant-based products, brands and initiatives. The team's knowledge and experience in building global brands will help forward-thinking, socially and environmentally conscious businesses and nonprofit foundations create a cleaner, healthier and more compassionate world.
"The vegan and plant-based movement has been gaining global momentum over the past few years, and v-dog has been at the forefront of plant-based, cruelty-free dog food since 2005," said Heather Ripley, CEO of Orange Orchard. "We look forward to helping v-dog promote its vegan and cruelty-free dog food to pet lovers around the world."
About v-dog
Since 2005, v-dog has seen dogs of all shapes and sizes thrive on our nutritionally complete plant-based kibble. We are a vegan owned and operated family business with high quality standards and zero product recalls to date. Based in beautiful San Francisco, our team is made up of animal lovers, most of us with fur babies of our own. We work each day to ensure you and your dogs are happy and that our products are providing them with the ultimate source of nutrition and joy. For more information about v-dog in the U.S., visit v-dog.com or call 888-280-8364. For more information about international distribution, visit v-planet.com.
About Orange Orchard
Orange Orchard is a division of Ripley PR, a global public relations agency using a blend of strategic business accounting and creative public relations branding to deliver measurable results. Orange Orchard works with environmentally friendly, animal welfare, vegan and plant-based brands that aim to make the world a kinder place to live.
For more information visit www.orangeorchardpr.com or call 865-977-1973.
Dr. Paul Boyle appointed as National Director of American Humane Conservation Programme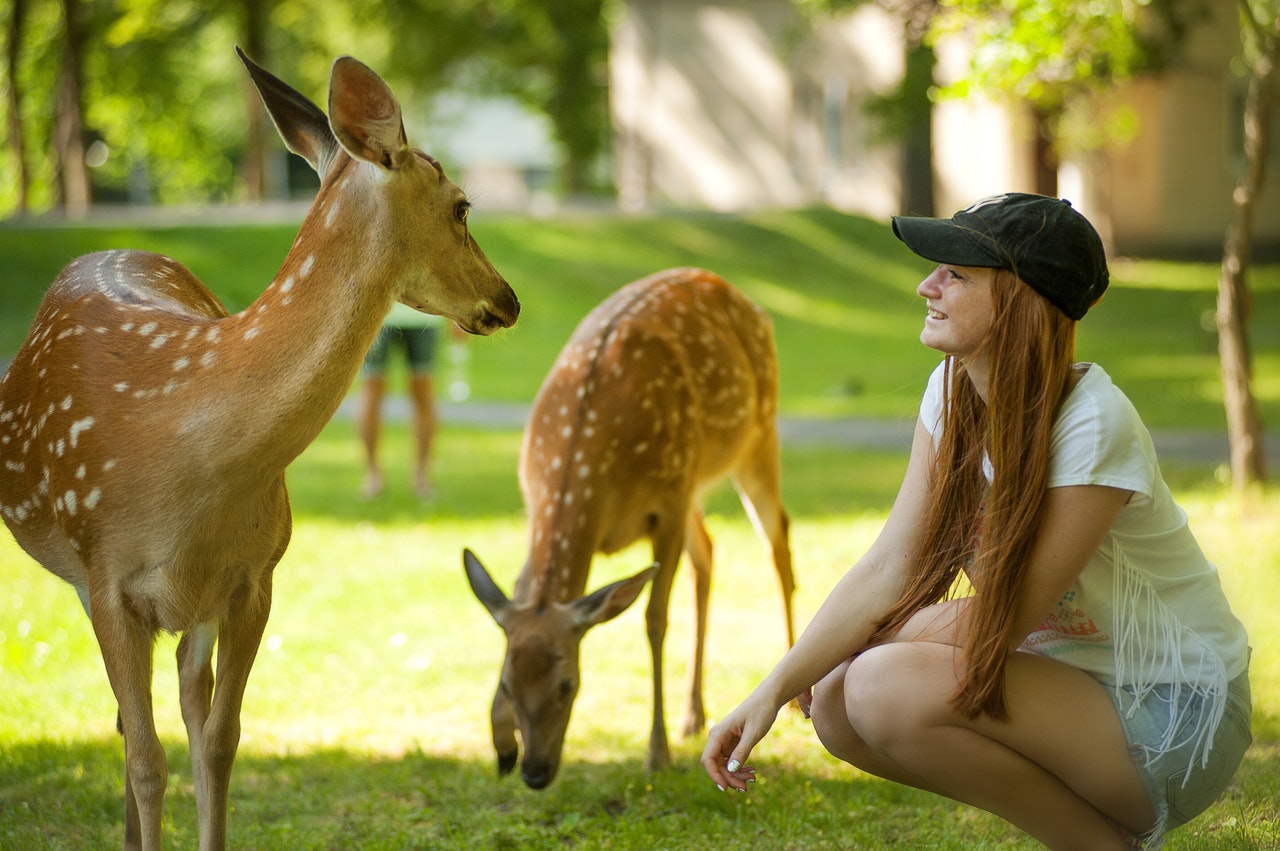 Reading Time:
2
minutes
Dr. Paul Boyle, a well-known champion of protecting and preserving Earth's remarkable and endangered species, has been appointed as national director of the American Humane Conservation programme. This first of its kind programme focuses on the welfare, well-being and demonstrably humane treatment of the millions of animals living in zoos, aquariums, and conservation centres.
American Humane, the United States' first national humane organisation and the largest certifier of animal welfare in the world, is operating the programme, which is considered the gold standard in helping ensure the welfare of these vitally important creatures by enforcing comprehensive and rigorous science-based criteria developed by an independent Scientific Advisory Committee comprised of world-renowned leaders in the fields of animal science, animal behaviour, animal ethics, and field conservation.
Dr. Boyle served has occupied several key positions, including Senior Vice President for Conservation & Education at the Association of Zoos & Aquariums (AZA), which manages the accreditation of zoological institutions serving 200 million people annually, as Executive Director of the New York Aquarium and its Osborn Laboratories, part of the Wildlife Conservation Society, and as a key strategist working internationally with AZA institutions, the European AZA, the Australasian AZA, and the World AZA on conservation, environmental education, policy, and public engagement efforts. He led a nationwide team of conservation and wildlife professionals in creating the scientific framework for a new division of AZA called SAFE—Saving Animals From Extinction.
Dr. Boyle took a Bachelor's in Biology at Northeastern University, a Master's in Environmental Engineering and a Doctorate in Applied Environmental Sciences from Harvard University. He has also completed the Executive Management Programme at the Wharton Business School.
"Animals worldwide are facing what scientists are calling a Sixth Mass Extinction," says American Humane President and CEO Dr. Robin Ganzert. "If we are to preserve the legacy and rich diversity of life on Earth it is critical that we rally the best and the brightest to work together with leading zoos and aquariums, which are acting as modern-day arks of hope for so many remarkable, threatened and disappearing species. We are extremely pleased and honored to have a global leader such as Paul Boyle as a leader of this vitally important programme."