Breakthrough Edtech system wins IDC awards as Information Visionary, leveraging Artificial Intelligence and bevy of CITIC Telecom CPC global ICT solutions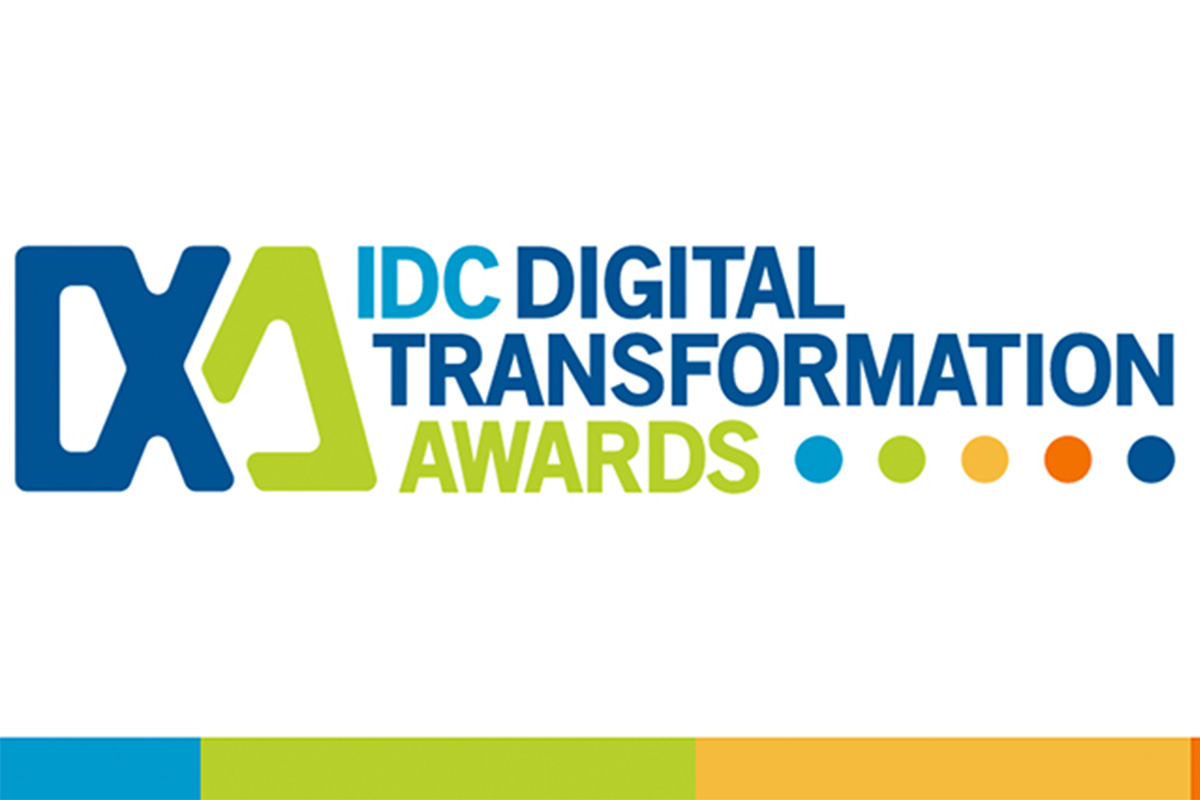 Reading Time:
2
minutes
CITIC Telecom International CPC Limited ("CITIC Telecom CPC"), a wholly-owned subsidiary of CITIC Telecom International Holdings Limited (SEHK:1883) and leading online education provider TutorABC have announced their collaborative Edtech project won twin awards for real-world application of visionary Artificial Intelligence and Big Data technologies.
TutorABC's revolutionary Dynamic Course Generation System (DCGS) generates personalised educational curriculum according to individual student interests and capabilities. DCGS integrates Artificial Intelligence and big data analytics with CITIC Telecom CPC's cloud computing and network connectivity technologies to achieve transformative interactive learning capabilities.
CITIC Telecom CPC nominated this breakthrough project to the "IDC Digital Transformation Awards 2018," resulting in TutorABC's DCGS becoming the only non-banking industry entry to win the "Information Visionary" award in the Taiwan competition, and receiving the 'Asia/Pacific Information Visionary of the Year' accolade in the Asia Pacific competition.
Remarking on what differentiated DCGS, IDC judges said the system "can modify one's way of teaching to suit the special requirements of each class or case" and this is what made TutorABC stand out from other award entries.
Stephen Ho, CEO of CITIC Telecom CPC emphasised, "We congratulate TutorABC and its team on winning 'Asia/Pacific Information Visionary of the Year' at the Regional IDC Digital Transformation Awards 2018. The award reaffirms TutorABC as a truly innovative organization with a strong leadership position in the e-education industry. We are proud to have partnered with such a valuable, successful visionary leader over the past 10 years. Certainly, we look forward to continuing support client transformation and business growth together with a vast portfolio of technology solutions, innovative services and professional support."
TutorABC introduced and patented DCGS in 2006, bringing students an unprecedented online learning experience and positively impacting the English tutoring market. The innovative DCGS platform is integrated with CITIC Telecom CPC's global ICT services, particularly its networking and cloud computing technologies.
Winning of these awards is strong testament to TutorABC's innovation as an online learning leader, highlighting its CITIC Telecom CPC collaboration.
Arthur Shen, COO of TutorABC, said: "CITIC Telecom CPC is instrumental to our success with DCGS. We are delighted to continue to collaborate and leverage CITIC Telecom CPC's exceptional industry knowledge, global real-time technical support team, and various world-class capabilities in networking, cloud infrastructure, high computing power and data centers, all enabling DCGS's smooth and speedy global deployment."
In addition to TutorABC winning the IDC awards, CITIC Telecom CPC was in turn acknowledged as 'Best Cloud Services Provider' in the 'Readers' Choice Product Excellence Awards 2018' organised by NetworkWorld Asia.
"We are very proud to again win the NetworkWorld Asia award," said Daniel Kwong, Chief Technology and Innovation Officer at CITIC Telecom CPC. "It is inspiring both our companies are recognised by the industry, and CITIC Telecom CPC is thrilled to work with TutorABC. In a market with limited IT talent, budget and time, enterprises should seek technology partners with adequate ICT experience and capability to support business transformation and expansion across multiple markets. We are committed to delivering top-notch networking and cloud solutions our customers can confidently depend on for both their innovative projects and day-to-day operations."
"TutorABC's recognition at the IDC Digital Transformation Awards 2018, and our winning of the Best Cloud Services Provider award, are real-world validation of CITIC Telecom CPC's core values," Ho concluded.
To learn more about TutorABC, visit the website.
To learn more about CITIC Telecom CPC, please click here: https://www.citictel-cpc.com/EN/HK/Pages/index.html.
Ryerson's Chang School of Continuing Education Will Offer Business of Cannabis Course in Brampton This Spring
Reading Time:
2
minutes
Ryerson University's Raymond G. Chang School of Continuing Education announced today that it will be offering its course on The Business of Cannabis (CZEN 420) in Brampton. Classes will run from May 8 to July 31 on Wednesdays, from 6:30 p.m.–9:30 p.m.
Offering this cannabis course in Brampton is a natural progression, given that the City of Brampton was one of the first Ontario cities to open a cannabis retail store earlier this month.
"The legalization of recreational cannabis has presented an exciting array of employment and business opportunities throughout the Canadian market," said Marie Bountrogianni, Dean of The Chang School. "We look forward to bringing the Business of Cannabis to the Brampton community to help adult learners build their capacity to contribute to this dynamic and growing industry."
Building on Ryerson's expertise in entrepreneurship education, The Business of Cannabis explores a range of topics including financing for cannabis businesses and the complex regulations pertaining to the cultivation, processing, and distribution, marketing and selling of cannabis. Students learn how to apply entrepreneurship principles such as opportunity identification and evaluation, lean methods and bootstrapping. They will also have the opportunity to create a business plan and get in-person access to key cannabis industry leaders during planned panel discussions.
"Our programming is shaped by a diverse group of advisors who lead the way in the industry. Their expertise in business strategy and development, branding, science, health, as well as law and regulation has allowed Ryerson to offer this one-of-a-kind program. This is extremely important for an area that is complex and continues to change at a breakneck speed," said Linda Koechli, Program Director, Business.
The Chang School of Continuing Education recognizes the societal need for education and awareness about cannabis in order to support this growing and changing industry. The objective of the course is to give Canadian entrepreneurs a competitive edge in seizing the opportunities available in what has become a billion dollar business in Canada. The course will increase employability for those seeking entry- or intermediate-level functional positions in the cannabis industry.
The Business of Cannabis is just one of many innovative and forward-thinking courses offered by The Chang School in Brampton. The institution has been offering courses on cybersecurity since January 2019. For spring, The Chang School will once again be offering courses in in this timely subject area: Digital Forensics Systems (CKDF 130) and Continuity and Risk Management (CSCI 243) will be available to help meet the demand for skills needed in the field.
Visit this website for more information about The Chang School's The Business of Cannabis course.
Ryerson University's G. Raymond Chang School of Continuing Education is Canada's foremost provider of university-based adult education, facilitating access to the university's renowned, professionally relevant courses and programs. Our mission is to provide accessible lifelong learning through innovative programming that empowers adults to reach their life and career goals. We offer 81 certificate programs (31 of which can be completed entirely online), 12 part-time degree programs, and 65 course series. Our Experiential Learning Exchange (ELX) offers self-driven instruction that emphasizes hands-on, project-based learning and connects students with experienced industry leaders through coaching, master classes, and professional networking.
SOURCE Ryerson University
Hebrew University's NEXUS:ISRAEL Summit To Showcase Israel's Tech and Science Innovations
Reading Time:
2
minutes
Thought leaders in science, technology, business and academia will converge in Manhattan on Monday, May 6, for NEXUS:ISRAEL, a forum on the prominent role of Israeli innovation in confronting such global challenges as sustainability, disease and cybercrime. The conference is organized by the Hebrew University of Jerusalem, Israel's top-ranked academic institution and a leading generator of technology and science startups that partner with international companies.
A follow-up to the successful inaugural event in 2017, NEXUS:ISRAEL offers insider access to critical innovation and pioneering technologies. It is a chance to connect with entrepreneurial visionaries, high-impact startups and investors and learn from interdisciplinary discussions.
Presenters include:
Intel Mobileye CEO 

Amnon Shashua

, on how self-driving cars will change the future of cities
Media pioneer 

Ariana Huffington

, founder of the Huffington Post and Thrive Global, on maximizing the productivity of technology in our lives
Professor 

Daniel Kahneman

, Nobel laureate on the impact of decision-making on economics
Professor 

Roger Kornberg

, Nobel laureate in chemistry on innovation and investment in immunotherapy

Jack Hidary

 of XPrize Foundation, on new applications for artificial intelligence, and where savvy investors can find them

Catherine Wood

 of ARKInvest, and 

Dario Gil

, director of research at IBM, on unlocking the value of quantum computing for business leaders

Abby Joseph Cohen

, economist and financial analyst at Goldman Sachs on the future of 

Israel's

 economy and the startup ecosystem

Rachel Wilson

, managing director of Morgan Stanley, on urgent cybersecurity threats and how to confront them

Jessica Billingsley

, founder of MJFreeway, on how cannabis is changing the medical and wellness industries
Dr. 

Geoffrey Vince

 of the Center for Transformative Nanomedicine at the Cleveland Clinic on the potential of new, molecular-level drug treatments
Dan Senor, who with Saul Singer coined the phrase "Startup Nation" in their 2009 book on Israel's innovation leadership, will be on hand to lend perspective to the day's events in a keynote address.
In an interactive afternoon session, some of Hebrew University's most prolific innovators in 3D printing, food production, bioengineering and more will present emerging technologies. The session will be led by Yaron Daniely, CEO of Yissum, Hebrew University's technology transfer arm. Since its founding in 1964, Yissum has registered 10,000+ patents covering 3,000+ inventions; licensed 950+ technologies and produced 150+ spin-off companies.
To cap off the event with some fun, all attendees have the chance to participate in a "Shark Tank" -style online game simulation, allowing them to invest a simulated fictitious million dollars in any of the startups presenting, to test out how they would fare as an angel investor and observe how others allocate funding.
"NEXUS:ISRAEL presents a valuable opportunity for anyone trying to unlock the secrets of Israel's success in bringing transformative processes from concept to market," said Re'em Sari, vice president for research and development at the Hebrew University.  "It's at the intersection of academia and industry where opportunities are found."
SOURCE American Friends of The Hebrew University
Ex-Googler Jessica Nordlander joins Canadian tech startup Thoughtexchange as VP Operations
Reading Time:
1
minute
For the last 10 years, Jessica Nordlander has been innovating leadership and helping scale multinational technology companies. Those passions are coming together in her new role as Vice President of Operations at Thoughtexchange. Nordlander joins the Canadian community intelligence software company as it prepares to raise $20 million in a Series B investment round.
Nordlander is an Ex-Googler with an MSc in Applied IT and was recently named Sweden's Most Innovative Leader. Before joining Thoughtexchange, she led impressive change and growth as Chief Digital Officer for global travel group STS Education, in her role as Head of Business Development at Google in the Nordic Countries and as Managing Director for Meltwater.
"Up until now, there have been so many digital tools available to maintain the status quo of management practices," Nordlander says. "Thoughtexchange is the first tool I have ever seen that actually helps executives lead in a new way and consistently act on things that truly make a difference. It's one of the most exciting new opportunities for managers looking to drive change in their organizations, and an amazing example of how technology can make organizations operate better."
"I'd like to apologize to the entire country of Sweden and to Google for stealing this absolute gem of a human," says Thoughtexchange CEO, Dave MacLeod. "She's wicked sharp, infectiously passionate and devoted to making a difference while living her best life. Jessica is an awesome addition to our team."
As Thoughtexchange gains traction in the market, including 100 percent year-over-year ARR growth, Nordlander is excited to dig in and keep propelling the company forward.
"I'm looking forward to supporting my colleagues on a quest to turn Thoughtexchange into one of the true Canadian tech exports and make it a billion-dollar company," she says.
SOURCE Thoughtexchange