Sterlite Tech combines network design innovation, service engineering with FTTx MANTRA™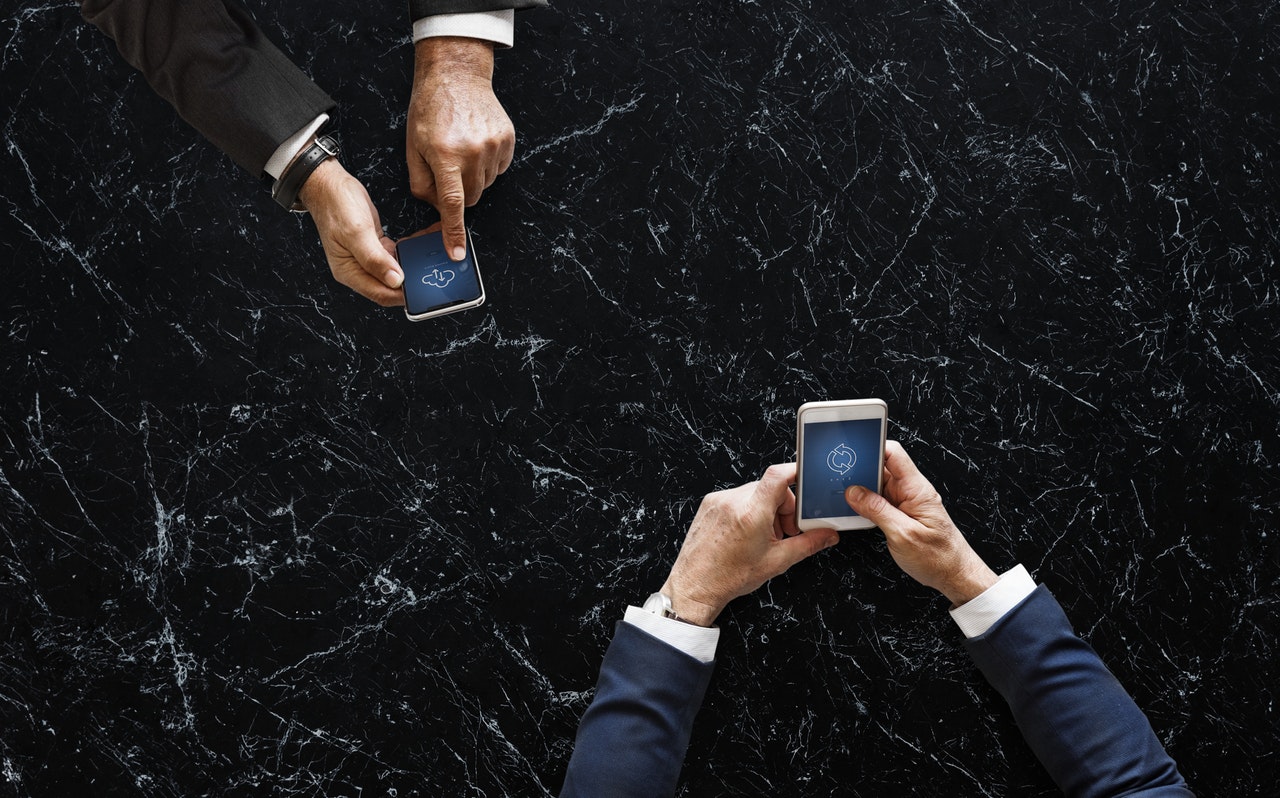 Reading Time:
2
minutes
This industry-first Fibre-to-the-Point service solution converges design capability, fiberisation and virtualisation, delivering massive agile FTTx networks faster
Sterlite Tech [BSE: 532374, NSE: STRTECH], a global data network solutions company, has announced the launch of its new – FTTx MANTRA™ – an end-to-end FTTx-as-a-service solution. This solution allows swift roll-out of Fibre-to-the-Point (FTTx) networks at the scale, latency and agility needed to suit all future requirements of 5G, Internet of Things (IoT) applications, for global communication service providers, data centres and citizen networks.
Uniting design innovation and expertise in service engineering onto a single technology platform, the Company's indigenously developed FTTx MANTRA™ – Massive Agile Network Transformation – brings together the power of five Is: Ingenious optical-fibre products, Integrated network design, Innovative virtualisation, Inclusive approach to hyper-scale network deployment and Intelligent software solutions that use analytics and Big Data.
"For communication and digital service providers to meet the demand for data, fibre networks must be redesigned to be more agile with near-zero latency," said Dr Anand Agarwal, Group CEO, Sterlite Tech. "While fibre provides a technology anchor for digital networks, a unified solution that converges design capability, deep fiberisation and virtualisation is the key to enabling ubiquitous connectivity to every home or enterprise. By integrating our silicon-to-software capabilities, we have created FTTx MANTRA™ as a solution which does exactly that. With this service, we are transforming everyday living experiences."
Launching the high-tech solution, Anuj Jain, Business Head (FTTH and Enterprise), Jio, said: "Sterlite Tech has been our partner since inception. As we enhance our value proposition for our customers, Sterlite Tech as our network partner is enabling the reach of our digital solutions to the last mile. Such disruptive and integrated last-mile connectivity service offering enables us to connect everyone, everything, everywhere at the highest quality and the most affordable price. This is transforming the quality of life, improving productivity of the people of India." Adding further, Jain asserted, "This FTTx MANTRA™ solution will help enable faster penetration of broadband in remote locations, bridging the digital divide between rural and urban India."
As consumers' expectations for a seamless user experience across all devices is on the rise, and with 5G, IoT, Virtual and Augmented Reality on the verge of disrupting the global data consumption, Sterlite Tech has developed this technology to ensure faster and easier fibre infrastructure roll-out to the customers' end-point. This new hands-on technology assists early adopters to reduce time-to-market of consumer broadband services as well as capital and operational costs of network deployment.
Launch of First Virtual Reality Program Intended to Mitigate Workplace Unconscious Bias
Reading Time:
2
minutes
BCT Partners and Red Fern Consulting announce the launch of the first Virtual Reality tool that will transform diversity training programs and help to mitigate unconscious bias in the workplace. Workplace discrimination, which is related to unconscious bias, costs businesses an estimated $64 billionannually, according to a recent report from the Center for American Progress.
A new partnership between BCT and Red Fern will help move organizations from unconscious bias to conscious inclusion. The VR program they have jointly developed is called Through My Eyes and will enable organizations to teach their employees how to recognize unconscious bias through scenarios that will be played out in real time.
According to Steve Mahaley, co-founder of Red Fern Consulting, "The goal is to blend VR immersions and data capture to create a powerful experience that helps individuals recognize their own bias in action." And it could not come at a better time. Most corporations are actively trying to recruit and retain employees with diverse backgrounds. Yet despite the positive intentions, most of these programs are failing according to an article in the Harvard Business Review. The article states that, "the positive effects of traditional diversity training rarely last beyond a day or two and that it can activate bias or spark a backlash."
As Dr. Randal Pinkett, co-founder and CEO of BCT Partners states, "One of the shortcomings with traditional diversity and inclusion programs is that those who are being trained never actually 'walk in the shoes' of someone who faces bias in their daily life. Through My Eyes changes all of that because it uses VR to put people in actual situations where they have to confront some of their own obvious or hidden prejudices."
The VR experience will enable the user to take part in two different ways. In the first scenario, they can simply be an observer to how bias plays out in various situations and data will be captured regarding their reactions. The second will allow them to experience the VR scene as one of the characters, accelerating understanding and empathy for how bias affects different demographics. Data from choices made in these experiences is fed back to the participants, and leveraged for developing personal learning agendas.
With BCT Partners' successful track record in diversity and inclusion consulting combined with Red Fern's expertise in developing transformative educational experiences, the two companies are uniquely positioned to bring this program to organizations nationwide. For more information, contact BCT Partners or Red Fern Consulting.
SOURCE BCT Partners
Technology Association of Georgia Names Brightwell 2019 FinTech ADVANCE Award Winner
Reading Time:
1
minute
Brightwell Payments, Inc., a FinTech company that helps global workers get paid as well as send and spend money safely and easily worldwide, announced today the Technology Association of Georgia (TAG), the foremost organization devoted to the advancement of Georgia's technology industry, has selected Brightwell as a 2019 TAG FinTech ADVANCE Award winner. Brightwell is among six companies with proven innovative fintech solutions selected to receive this year's award and will be recognized on stage during the FinTech South conference April 22 – 23, 2019 in Atlanta.
In addition to the FinTech ADVANCE award, Brightwell was recently recognized by the Atlanta Business Chronicle as one of Georgia's 25 Largest FinTech Companies and by the Atlanta Journal-Constitution as one of the city's 2019 Top Workplaces.
"We are passionate about improving the lives of global workers by giving them a safe and easy way to manage, save and send money while working away from home — a level of financial freedom that was previously unobtainable," said Mike Gaburo, CEO of Brightwell. "The FinTech ADVANCE award and other recent honors are a testament to our commitment to innovation that solves real problems for our customers and end users. My hat goes off to our diverse, passionate and dynamic team. We have more than tripled the size of our company over the past three years and look forward to continuing to grow and serve new markets."
SOURCE Brightwell
Banks Learn How to Tap Sustainable Profit From The Gold Rush In Transaction Banking
Reading Time:
3
minutes
Intellect Global Transaction Banking (iGTB), part of Intellect Design Arena, the fastest growing financial tech product company with a CAGR of more than 21% over three years, today announced that its fifth iGTB Oxford School of Transaction Banking proved a phenomenal success with overwhelmingly positive feedback, an unprecedented NPS score of 94.4% and an average 4.6/5 session rating. 67% of the participants (2 in every 3) giving the maximum 10/10 for recommending this course is testament to the recognition the Oxford School now has as the benchmark corporate course on global transaction banking for banking leaders.This senior, by-invitation school, with a curriculum including maturity levels and design thinking set by Andrew England, Strategy Director, iGTB, attracted a cohort of senior bankers from 21 banks worldwide, who join the existing community of now over 175 alumni.
In the words of the participants:
"Delighted to join Andrew England and iGTB in Oxford to open their Transaction Banking course. It's important to design this business well because the best transaction businesses adopt leading edge technology and work with the top partners in the market to power the earnings of their banks." Ann Cairns, Executive Vice Chairman, Mastercard
"It was amazing, it far exceeded my expectations…this was an amazing introduction.  I got to see some of the world's leaders in transaction banking speak.  Someone like Andrew – to teach transaction banking in three days – almost impossible!" Vipul Lalka, VP Enterprise Payments Platform & Capabilities, TD Bank.
"Inspirational and insightful speakers…excellent content that is extremely engaging and real world applicable." Holly Caetano Alves de Castro, Head of Commercial Operations, Investec.
"I learned that there is elegance in simplicity in TB and I found that the group activities were an excellent way of drawing in different experiences…we could tackle a particular problem in perhaps a unique way that not any of us individually would have discovered on our own." JD Penner, Senior Director, Cash Management and Payment Solutions, Commercial Solutions, CIBC.
"It was a wonderful experience; I learnt a lot and met many interesting people. Thank you!" Henrik Lang, Managing Director, Head of Liquidity, Global Transaction Services, EMEA, Bank of America Merrill Lynch.
"The School is one of the most unbelievable experiences of any banker's life!  It takes us to new heights, it stretches our creativity and it definitely makes us think differently."Mirka Skrzypczak, Head of Working Capital & Trade Products, NatWest.
"Power of networking, before everything else, probably the best training I've ever been on." Katarzyna Bajerowska, President of the Management Board, mFactoring.
"Great experience!…You've done a great job putting this programme in place, so I strongly recommend it." Patrik Havander, Head of TxB Strategy & Commercial Excellence, Nordea.
The need for skilled execution has never been higher with transaction banking growth in 2019 still strong at 9% and double digits in major banks.*The course brought forthintensely practical considerations for banks to help them capitalise on the opportunity. As well as the taught curriculum and participant exercises, the School, again helmed by Ted Roosevelt Malloch, CEO, The Roosevelt Group, was made more powerful through the insightful opening address by Ann Cairns, Executive Vice Chairman, Mastercard, from practitioner case studies and insights shared by Barclays, ING, Nordea, CIBCand Emirates NBD, from sessions led by Dr Tobias Miarka, MD, Greenwich Associates, Graham Hutchings, CEO, Oxford Analytica, Rupert Gather, Executive Chairman, InvestUK and closing graduation dinner speaker Michael Harte, COO, Santander UK.
Manish Maakan, CEO of iGTB, said: "With fintechs coming up with numerous ideas, innovations happening rapidly around the world both in developing and developed countries and bank specialisation on the increase, it has become imperative to have and share best practice worldwide for executing a complex, high potential business like Transaction Banking where technology is a serious enabler. The School's curriculum addresses this square on, equipping senior transaction bankers with an edge in successfully running their franchise."iGTB are committed to raising best practice intransaction banking, and are looking ahead to the next two Schools, starting on 19 June, 2019 in Singapore and 22 April, 2020, again back in Oxford.
SOURCE Intellect Design Arena Limited