A Dutch Blockchain Startup is Launching a Revolutionary Cannabis Platform
Reading Time:
3
minutes
Leading global cannabis brands are ready to go cashless and take advantage of all the opportunities offered by the BitCanna blockchain platform
With the current exponential growth of both the global cannabis industry and blockchain technology, there is a potential partnership that stands to benefit both. Within the cannabis industry, there is a growing demand for payment solutions, track & traceability of crops, and trust mechanisms. BitCanna is combining the best of all worlds, addressing each of these problems through the launch of its blockchain platform and associated cryptocurrency. Over the past year, a team of 20 dedicated specialists has worked in close collaboration with the cannabis industry on the development of the platform and its global expansion. A large and growing number of leading international brands have already confirmed their partnership, and on the first of November their ICO will open for interested investors.
Most banks and financial service providers still refuse to process cannabis transactions due to the large degree of regulatory uncertainty in the industry. Leading experts and entrepreneurs from both the financial and cannabis industries view this as a huge opportunity to build a global digital payment solution for cannabis retailers that can circumvent traditional financial institutions.
"Keeping up with constantly changing cannabis laws is very difficult. So banks, credit card companies, and online payment providers either refuse to get involved in cannabis, or they charge excessively high transaction fees," according to Jan Scheele, CEO of BitCanna. "That puts companies who are selling cannabis products legally in a tricky situation — they have to figure out how to take their businesses cashless and sell online without breaking any laws. That's where BitCanna will help."
BitCanna is a global blockchain technology company that helps cannabis companies to go cashless securely, legally, and cost-effectively. The company claims to be able to process transactions using its BitCanna token almost instantaneously and for a fee of just a few cents. It will also let vendors manage their supply chains and record all customer identification data. It is an incremental technological breakthrough for the entire global industry.
"It doesn't matter if it's a $10 or $100 transaction. Our customers will pay a small flat fee," says Scheele. "We're introducing a payment system that will make it cost-effective and safe for all cannabis companies to accept digital payments — whether they're selling online or in-store."
It's not just online retailers who can benefit from blockchain technology. Some brick and mortar cannabis retailers spend as much as 10-15% of their revenues on security and staff to upkeep a cash-only business. Providing these companies with payment processing technology can help them reduce security risks while complying with regulations.
Many industry experts believe that despite the growth we've seen over the past few years, the cannabis market is only just beginning to take shape. In the United States alone, the cannabis market is forecast to double from $22B in 2017 to $44B in 2020. And the global market is expected to reach $140B by 2027, according to European investment bank Bryan, Garnier & Co.
BitCanna is well-placed to benefit from this growing industry. The company will have direct integration with some of the largest online cannabis shops when it launches in Q3 2019. It will run pilots at brick and mortar locations in the cannabis capitals Amsterdam and Barcelona. BitCanna alone has already partnered with dozens of cannabis companies to create the BitCanna Alliance. Alliance members are active in 27 countries and attract a combined 10 million unique website visitors a month so far.
The company has ambitious plans to become the global digital payment solution for the cannabis industry. It will launch in Europe first and then quickly expand to the rest of the world.

Goldlinks Expands Reserves in Bid to Create Global Gold Ecosystem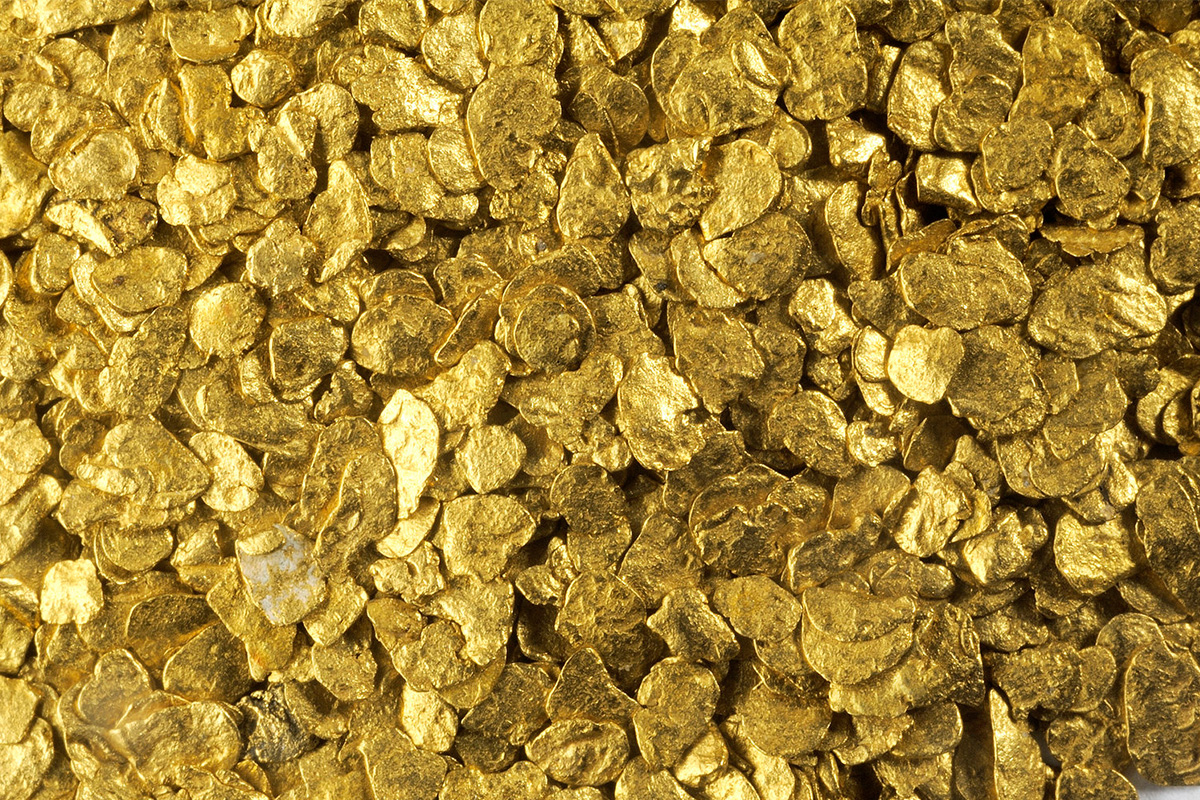 Reading Time:
2
minutes
In recent weeks, the global gold industry blockchain alliance, Goldlinks, has been forging alliances with gold mines around the world at an unprecedented pace. Soon after concluding a strategic partnership with Erd Khul LLC, a Mongolian gold mine, Goldlinks recently announced plans to collaborate with a large gold mine in Africa on gold extraction, the creation of gold-backed digital assets, mine acquisitions, and more. The mine has proven gold reserves of 520 tonnes, giving it an in-ground value in the order of $120 billion and signaling bright prospects for the future.
Goldlinks expands reserves yet again
This latest partnership will add another 520 tonnes of physical gold to Goldlinks' reserves, which are used to collateralize the issuance of the Global Gold Cash (GGC) token. GGC is an ERC20-compliant token that operates on the Ethereum blockchain, and is the first gold-backed digital currency to be used for international trade settlement and commerce. Currently, 100 GGC is equal to one gram of gold, which means that every GGC token is backed by 0.01g of physical gold.
The addition of new reserves will build trust in the physical backing of the GGC token. Goldlinks also accepts third-party oversight of gold assets and periodical audits to ensure the highest level of transparency and security. Moreover, because GGC is pegged to gold, it has unique advantages over other 'stablecoins' that are pegged to government-issued currencies. For example, GGC is a good inflation hedge, is resistant to currency fluctuations, and is secure and stable.
GGC is already used as a unit of account and settlement tool for international trade. It can also be used in commercial applications and should gain increasing traction among consumers thanks to its ability to provide fast, convenient, and secure payments.
GGT: The silver bullet for gold mine finance
Global Gold Token (GGT) is a utility token issued by Goldlinks that aims to establish a unique ecosystem in the gold industry. The ecosystem has a dual-token structure comprised of the GGT and GGC tokens. In exchange for purchasing GGT, members of the Goldlinks community earn the right to invest in gold mines, buy gold at a discount, and share community benefits.
Mines that have already partnered with Goldlinks have agreed to accept GGT at market price from investors in exchange for an equity stake. In other words, by investing in GGT tokens, individual investors can indirectly invest in gold mines. Conversely, these tokens provide a much-needed source of finance for gold mines, which face significant up-front capital costs.
Running a gold mine requires ongoing capital outlay. However, because many small and medium-size mines can't go directly to the public to raise funds, their operations are often interrupted, and they don't always realize their full potential. By partnering with Goldlinks, mines can offer equity in exchange for GGT, enabling them to raise capital from the market directly.
This arrangement also benefits ordinary investors: traditionally, the gold mining business has had high financial and technical barriers to entry that have held back retail investors. However, Goldlinks' gold digital currency solution puts mine owners and investors in direct contact, helping the latter to generate returns on small equity stakes and reap rewards across the gold value chain. Going forward, this development could revolutionize the gold industry and maximize benefits for both producers and consumers.
TRAILBLAZING TECH: Ping An expands regional footprint with a fintech focus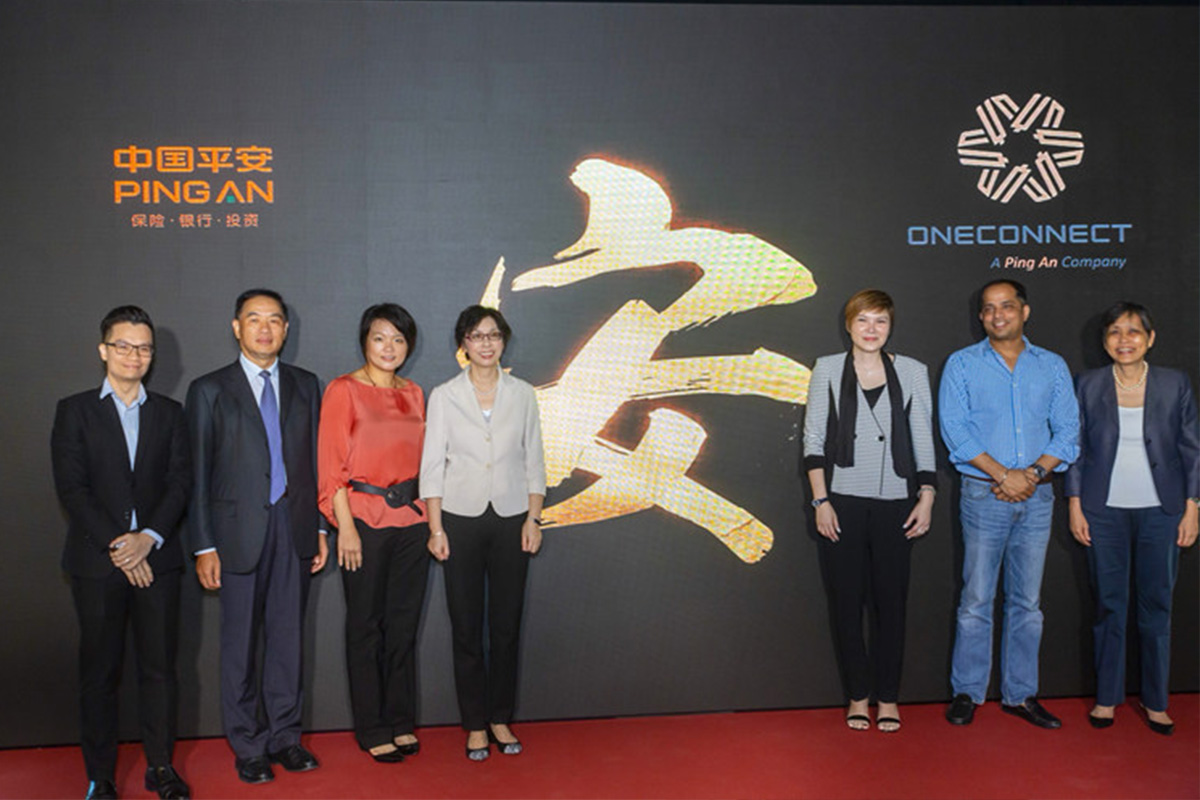 Reading Time:
5
minutes
A new player in the fintech space here is making waves for its pioneering work developing comprehensive end-to-end solutions for banks and non-banking financial institutions. OneConnect, a subsidiary of China's insurance giant, Ping An, officially opens in Singapore this month and is set to expand within the region at a rapid pace.
Even though it is the early days for OneConnect Singapore, they have already received overwhelming regional customer interest in their technology products, namely blockchain and a few AI (Artificial Intelligence) innovations such as facial recognition, voice print and AI-based credit risk control that are in demand from countries such as Singapore, Thailand, Philippines, Vietnam and Malaysia. A OneConnect business entity in Indonesia is also in the pipeline with its own data centre to handle the projected volume of business. A separate data centre for Singapore is currently being built, with completion scheduled for the end of December 2018.
"These are exciting times and we're proud to be given such a huge vote of confidence in our innovation work for the fintech space, even though we just opened for business here," says Ms. Tan Bin Ru, CEO of OneConnect Singapore.
"We intend to build a diverse and inclusive workplace culture as is our tradition. Despite our very Chinese roots, more than 30% of employees at Ping An are not Mandarin-speakers and we expect these numbers to grow, given that our focus countries are not primarily Mandarin speaking."
The OneConnect Singapore office is located at Mapletree Business City and officially opened on 19 November 2018. The area spans 15,000 square feet and includes a state-of-the-art Customer Experience Centre (CEC) showcasing some of the technologies that power many financial institutions in China including 483 banks, 42 insurers, and nearly 2500 non-bank financial institutions.
Mr. Sopnendu Mohanty, Chief Fintech Officer of the Monetary Authority of Singapore (MAS) said, "We are pleased to welcome OneConnect to the fintech ecosystem in Singapore. The OneConnect platform offers advanced technical capabilities that leverage AI, blockchain, biometrics and cloud computing, all of which are highly relevant ingredients to support financial institutions on their journey of innovation to serve customers better. We believe that the opening of the OneConnect regional HQ and Innovation Lab in Singapore will add much vibrancy to the Fintech ecosystem and create many collaboration opportunities for the financial services industry in Singapore and the broader ASEAN region."
BRINGING DEEP TECH TO LIFE
Unlike many innovation labs that showcase prototypes that are still in the trial stage, all of OneConnect's products on display are already live or customised for local markets based on hugely successful products in China used by the Ping An Group companies as well as other financial institutions. The CEC showcases six booths for guests to engage in different types of tech used in various applications in the insurance and banking businesses.
Visitors to the site will have a unique opportunity to interact with and experience firsthand some of the actual tech that are usually just buzzwords: namely AI, blockchain, cloud computing and biometrics to name a few. For example, at one booth, they can test out biometric technology such as voice and facial recognition in a simulated account-opening scenario. Another booth allows them to try OneConnect's signature AI-based auto-insurance claim system; an advanced AI engine that automatically calculates the insurance claim amount based on videos and photos of a damaged vehicle. With the help of such technology, Ping An has been able to handle 98% of its auto insurance claims within the same day.
Powering OneConnect Singapore's innovations is a team of full stack tech talents including data scientists, developers and solution architects. Beyond development work to address the needs of regional clients, the team will also be researching cross-blockchain frameworks, natural language processing, micro-expression recognition, and more. The team here is expected to grow to 200 people at a steady rate.
"As a nation, we share the same ambition as Ping An Group – to build new technologies that will tackle problem statements beyond our home countries of Singapore and China. Our growing AI ecosystem will enable OneConnect's regional headquarters and innovation lab to plug, play, and partner, creating cool technology and regional roles for Singaporeans," said Mr. Ang Chin Tah, Director, Infocomms and Media, Singapore Economic Development Board (EDB).
CONTRIBUTING TO THE LOCAL KNOWLEDGE ECONOMY
As a company that is rooted in Chinese heritage, OneConnect, along with its parent company Ping An, places great emphasis on the value of education. Hence, one of its first orders of business was to sign a memorandum of understanding (MOU) with homegrown tertiary institution, Singapore Institute of Management (SIM). In collaboration, they will offer SIM students a brand new Fintech studies curriculum dubbed Ping An Academy.
Consisting of 120 hours of four modules learnt over a year, OneConnect's curriculum for SIM will lead to a certification in fintech studies. The company is currently in the process of having this certificate accredited by the Ministry of Education.
This is the first time that such a course is made available externally to the public. Other financial organisations are known to offer such courses only internally to their own employees.
"We see significant synergy between SIM and OneConnect Singapore, with both organisations set on being future ready through innovation and customer-centric products. While OneConnect is in the forefront of technology innovation delivering leading financial technology solutions, SIM has been innovating and focusing its education and training model on nurturing industry-relevant graduates," says Ms. Euleen Goh, first Female Chair of the SIM Governing Council.
Under this collaboration, SIM students will be trained by experienced fintech professionals from Ping An, apply their knowledge and skills through internships, and be given the opportunity to gain job placement in OneConnect Singapore and other Ping An subsidiaries.
Ms. Goh says, "This will produce a much-needed talent pipeline for the growing Fintech industry. I am confident that this collaboration will benefit not only our two organisations but also the larger community."
Issued for and on behalf of OneConnect Financial Technology by Min Inc.
About OneConnect
OneConnect is a leading fintech SaaS provider of advanced technology-enabled business solutions to small and medium-sized financial institutions. Its solutions are based on world-class technologies including AI, blockchain, cloud platform, and biometrics identification. Currently, OneConnect has 101 products in four business disciplines including Digital Banking Solutions, Digital Insurance Solutions, Digital Investment Solutions, and SaaS Cloud Platform, covering sales, product development, risk management, operations and technology.
These solutions have coverage of all major financial industries as well as front, middle and back office functions.
Some of OneConnect's major achievements include an accuracy of 99.8% in facial recognition and 99%+ in VPR. They are world-class in voiceprint, microexpression and NLP recognition. OneConnect is also one of the earliest companies to develop and apply blockchain technology in China, exploring 12 application scenarios for finance, medical healthcare, customs, trade, real estate and automotive sectors.
As of the end of 2018 Q3, OneConnect has served over 483 banks, 42 insurers, and nearly 2500 non-bank financial institutions with advanced fintech solutions. Earlier this year, they completed a Round A financing with a post-investment valuation of 7.5 billion dollars.
For more information, please visit www.oneconnectft.com.sg
About Ping An Group
Ping An Insurance (Group) Company of China, Ltd. ("Ping An") is a world-leading technology-powered personal financial services group. With 170 million customers and 459 million Internet users, Ping An is one of the largest financial services companies in the world. Under its 'pan financial assets' strategy the company offers customers insurance, banking and asset management through its 'finance + technology' platform. Under its 'pan healthcare' strategy the company uses a 'finance + ecosystem' platform to offer Internet users five ecosystems, covering financial services, healthcare, auto services, real estate services and Smart City services. Ping An is committed to investing in innovative technologies in fintech, AI and cloud to provide customers and Internet users with innovative and simple products and services. As China's first joint stock insurance company, Ping An Group is committed to upholding the highest standards of corporate reporting and corporate governance. The company is listed on the stock exchanges in Hong Kong and Shanghai.
Ping An ranked 10th in Forbes' 2018 Global 2000, and is ranked 29th in Fortune Magazine's 2018 Global 500 Leading Companies. Ping An also ranked 43rd in 2018 WPP Millward Brown's BrandZ™ Top 100 Most Valuable Global Brands.
For more information, please visit www.pingan.cn
World's largest exchange to speak at Inside FinTech with Blockchain Technology Seoul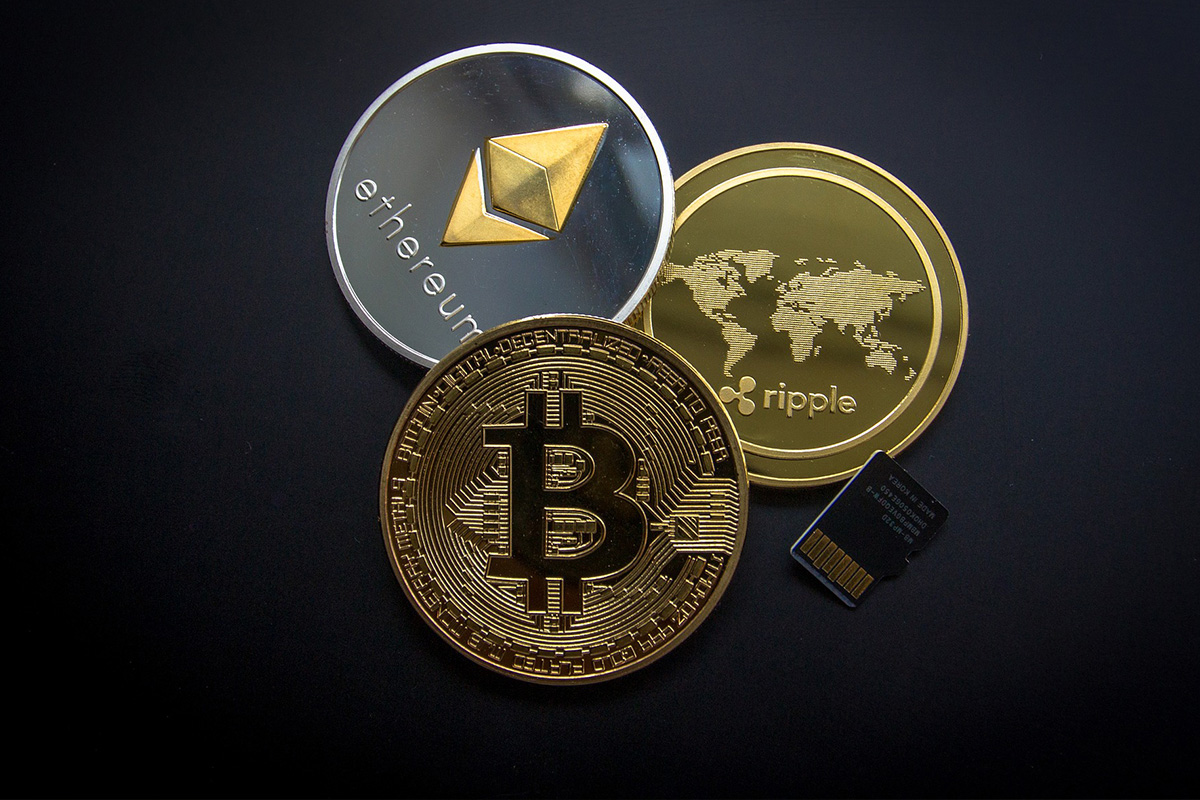 Reading Time:
2
minutes
The 5th annual Inside FinTech with Blockchain Agenda Conference & Expo taking place on 29-30 November in Seoul, South Korea announces the keynote speakers line-up.
Rising Media and KINTEX (Korea International Exhibition Center) have again joined forces to deliver a stellar conference program and packed exhibition with world-renowned fintech and blockchain experts. This year's program includes:
Thomas Lee, Managing Partner, Fundstrat Global Advisors
Benjamin Rameau, Director, Binance Labs
Richard Jung, Partner, Block.one
Andy Nam, CIO, Standard Chartered
Matthew Lee, CEO, Unblock Corp & Unblock Ventures
Jun Li, Founder, Ontology
Will Martino, Co-founder, Kadena.
The 2-day / 2-track program also includes speakers from distinguished companies such as: EY, PwC, EMQ, Citibank, UL, Kakaopay, IBM, R3, Microsoft, Cindicator and more. Some of the topics that will be discussed are:
Enterprise blockchain — how it is transforming business
How blockchains are creating the future of governance
Blockchain and AI, from theory to practice
Future of DApps & Exchange in Asia
Global InsureTech tends and the Korean fintech market
Fraud detection using AI & ML technology
Revolutionizing QR payments landscape in Korea
Use cases still strong and adoption growing with millennials
Cross-border B2B payments
Inside FinTech with Blockchain Agenda Conference & Expo is expected to attract over 2,000 attendees from around the world representing fintech, blockchain, financial institutions, professional services, payment solutions, start-ups and cryptocurrency companies.
Christoph Rowen, Managing Director of Rising Media, Asia Pacific, said, "Anyone looking to get a step up and stay ahead of the curve in the fast paced evolution of FinTech and Blockchain Technology needs to attend Inside FinTech with Blockchain Agenda Conference & Expo. This will be the place to be to learn from global experts on what is coming next in South Korea and beyond."
For more information or to register for Inside FinTech with Blockchain Agenda Conference & Expo, please visit: http://www.insidefintechconference.com/seoul/2018