Trina Solar supplies 17MW to the largest floating PV system in Europe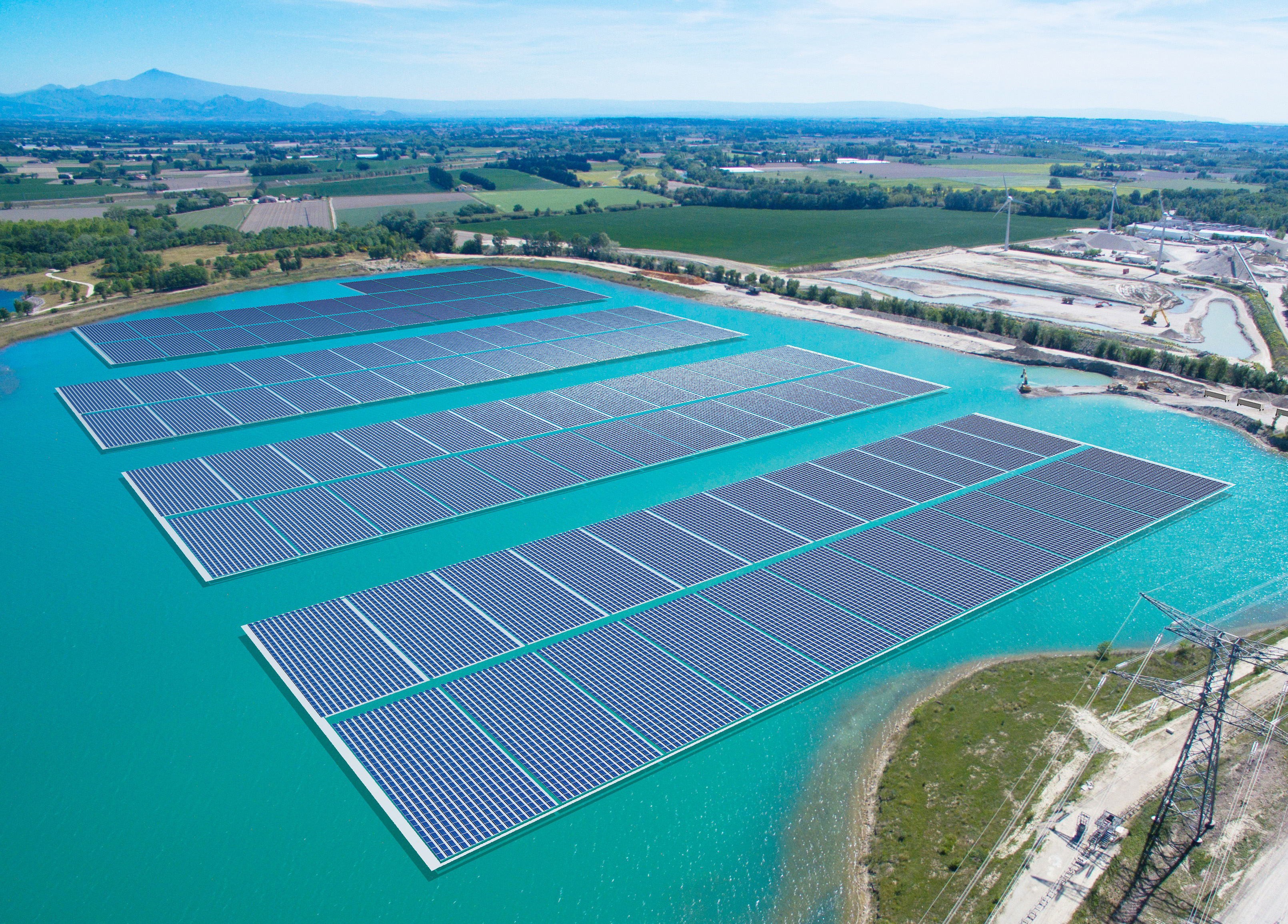 Reading Time:
2
minutes
Trina Solar Limited ("Trina Solar" or the "company"), a leading total solutions provider for solar energy, announced today that it has supplied 17MW of PV modules to the largest floating PV plant in Europe.
The "O'MEGA 1" PV project has been developed by Akuo Energy, France's leading independent producer of renewable energy, under the specific constraints of the French CRE4.1 tender, won with Trina Solar low carbon footprint modules. Once operational, the plant located in Piolenc (Vaucluse) will produce 100% renewable energy covering the consumption of more than 4,700 households. The plant is spread over a 17-hectare property and will avoid the emission of roughly 11,100 tons of CO2 per year.
"O'MEGA 1" is powered by more than 46,000 units of Trina Solar's TSM-DEG14.20(II) dual-glass PERC monocrystalline modules in its low carbon footprint version. The DUOMAX M Plus module offers high output performance for large utility-scale solar farms. Available with industry-leading 1500V UL/IEC rating, the DUOMAX M Plus top-end efficiency and high power density ensures maximum energy output while withstanding challenging environmental conditions. Its durable dual-glass structure made with high quality solar glass and encapsulation protects solar cells from strong humidity over lifetime, preventing energy loss from PID (potential induced degradation).
Eric Scotto, President and co-founder of Akuo Energy concludes: "O'MEGA 1 means multiple premieres for Akuo Energy: first floating solar power station in France; first time the group opens the capital of a project to individuals; and a common, first bank financing for floating solar. Through this societal project, we act as a global player in the energy transition and we hope to make this plant an example to follow. It is a great pride for us to be associated with all these actors who make it an exemplary and inspiring project."
Gonzalo de la Vina, Head of Module Business Europe at Trina Solar, says: "We are honored to have been chosen by Akuo for the largest floating solar system in Europe. This project developed under the specific constraints of the French CRE4.1 tender uses a competitive technical and economical solution, based on our low CO2 dual-glass monocrystalline PERC modules in combination with a Ciel et Terre floating structure. We trust this project will open doors to the further development of floating PV projects across France and Europe."
Enterprise Estonia Reveal Intelligent Traffic Lights Have Been Elected as Most Wanted Solution at Smart City Expo World Congress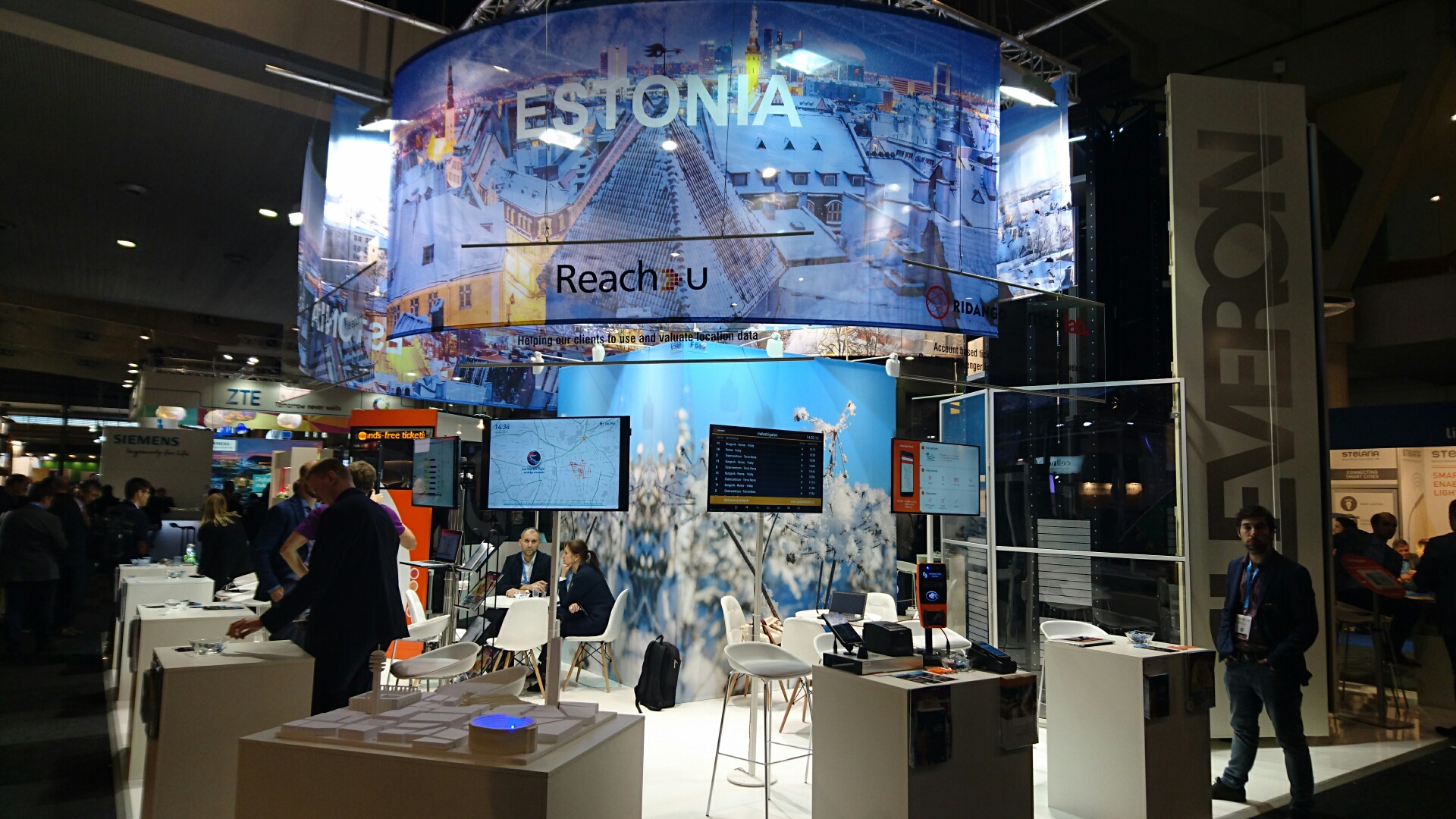 Reading Time:
2
minutes
A survey, conducted among visitors at Smart City Expo World Congress in Barcelona 13-15 November, has found that people would like their hometown to have a Smart Pedestrian Crosswalk (SPC) designed by an Estonian company Bercman Technologies.
During the Expo people were asked about their attitudes towards different Smart City solutions, like e-tickets, free public WiFi, parcel robots, voting online, secure bike racks, smart high-tech traffic signs and online educational information environment.
The survey showed that 44 percent of people would like to see the Smart Pedestrian Crosswalk (SPC) designed by an Estonian company Bercman Technologies at their hometown. Bercman's SPC is the first of its kind in the world, bringing real future technologies to the markets of Vehicle to Everything (V2X) communication, accident prediction algorithms and many more.
The SPC, revealed in Barcelona, is the first of many planned cooperative intelligent transportation system products. Bercman Technologies promises updates on new and interesting products and software solutions very soon.
Head of the Estonian delegation at Expo World Congress Kairit Sikkal from Enterprise Estonia said as a result of the partnership between a forward-thinking government, proactive entrepreneurs and tech-savvy people, Estonia is in the forefront of all e-things – is it e-solutions, online government services, online voting or e-school. "There are only three things that are still impossible to do online in Estonia: get married, get divorced, and buy or sell a house."
38 percent of Smart City World Expo visitors would want to use e-learning ecosystem BeEd created by SchoolOS team in collaboration with partners from Malaysia (BEED Adventures) and 34 percent would want to vote online.
Enterprise Estonia promotes business and regional policy in Estonia and is one of the largest institutions within the national support system for entrepreneurship by providing financial assistance, counselling, cooperation opportunities and training for entrepreneurs, research institutions, the public and non-profit sectors.
SOURCE: Enterprise Estonia
Fast-Growing Home Solar Leader Freedom Forever Brings Renewable Energy To Colorado Residents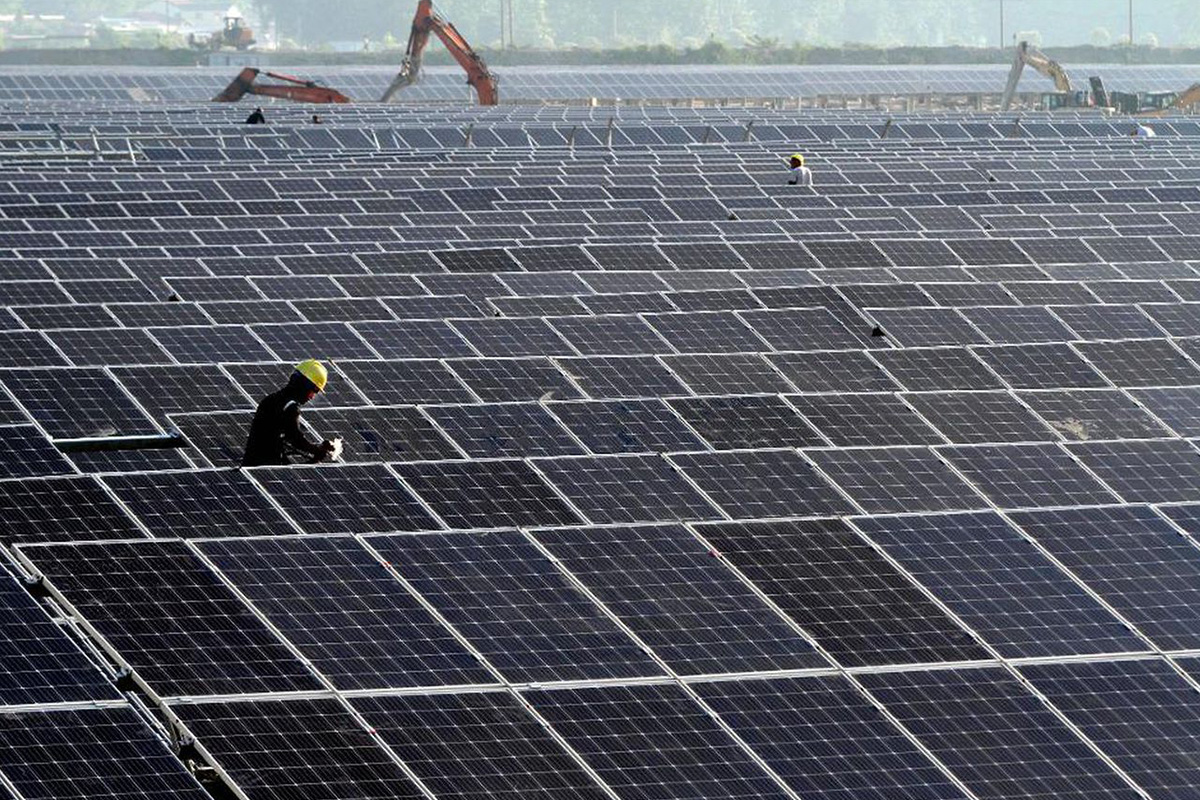 Reading Time:
2
minutes
Solar installer offers unique service-oriented approach and 25-year production guarantee to renewable energy to customers across the state
Freedom Forever, the innovative residential solar energy installer, recently named one of America's fastest growing companies by Inc. Magazine, today announced its expansion into Colorado. Founded in 2011, Freedom Forever currently serves customers in California, Arizona and Nevada. The solar leader has selected Colorado as its next market because of the large growth potential for solar energy in that state, due to its climate and solar-friendly regulatory environment. With solar energy production expected to reach over 1800 MW in the next five years according to SEIA, Freedom Forever is confident that Colorado is on track to be a leading solar state.
"We are thrilled to begin serving residential solar customers in Colorado, a state that is primed to be an ideal location for solar projects and a market ripe with opportunity for residential solar energy," said Brett Bouchy, CEO of Freedom Forever. "At Freedom Forever, we are committed to a service-first model for delivering solar energy that puts the customer at its center and maximizes their return on investment in a home solar system. As a fast-growing company, Colorado was a natural fit as we seek to expand our footprint in markets where solar is in demand and homeowners are looking for a long-term partner for their renewable energy needs."
Freedom Forever will serve as a solar contractor and installer for homes across Colorado. Home solar systems are increasingly in demand, due to a decrease in installation fees and the potential energy cost-saving opportunities for consumers. On top of this, Freedom Forever brings a unique approach to home solar that prioritizes ownership, return on investment and reliable long-term support designed to increase home value. Freedom Forever offers a unique 25-year production guarantee that ensures all installed systems meet or exceed kilowatt hour production for 25 years. As part of this guarantee, Freedom Forever not only services solar systems as needed, but they will also compensate homeowners for non-production.
Recently, Freedom Forever took its customer-centric philosophy one step further with a public commitment to absorb all cost increases that come as a result of recent tariffs on solar panels and power inverters that have raised the overall cost of solar energy systems over the past year. This bold move was taken due to a commitment to ensuring solar affordability, growing the adoption of renewable energy across the United States and continuing to cultivate consumer demand for home solar.
"As Freedom Forever seeks to expand its footprint, Colorado represents one of the most attractive markets for us – a state with the right policies in place to encourage the adoption of solar power, a population looking for green energy solutions and an environment currently underserved by innovative solar installers," said Jessica Sumikawa, Executive Vice President & Chief Legal Officer, Freedom Forever. "We look forward to becoming a key part of the next chapter of energy generation in Colorado and helping to foster a market for clean power across the state."
Freedom Forever will officially begin installations in Colorado this month. For more information please visit FreedomForever.com.
EU calls for renewed international action to protect nature on land and at sea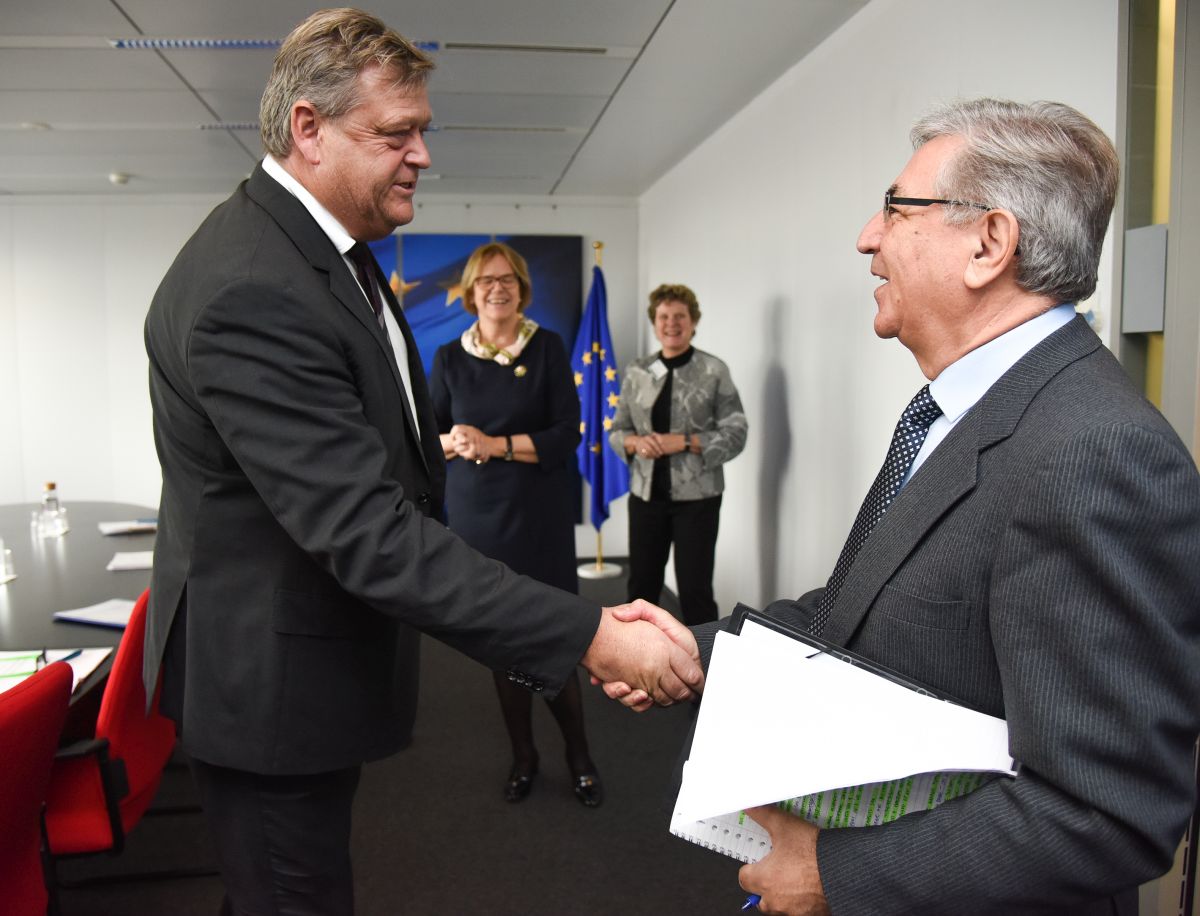 Reading Time:
2
minutes
Amid recent alarming reports of the dramatic loss of wildlife and ecosystems worldwide, the European Union is calling for stronger global response to biodiversity concerns at the 14th Conference of the Parties of the United Nations Convention on Biodiversity (CBD COP 14) in Sharm-el-Sheikh, Egypt.
Representing the European Union at the High-Level Segment, EU Commissioner for the Environment, Maritime Affairs and Fisheries Karmenu Vella said: "The current rate at which we are losing our wildlife and ecosystems is an existential threat as worrying as climate change. I am encouraged by the growing awareness of the links between the two, also at high-level international events such as this one and the upcoming United Nations climate change conference in Poland. Protecting biodiversity on land as in the ocean is important for future generations, but also for our current wellbeing."
The high-level biodiversity conference where the EU will be leading the international efforts for a post-2020 global biodiversity framework, is expected to create consensus on the urgency of achieving global biodiversity targets by 2020. Wider integration of biodiversity concerns in agriculture, energy, mining, industry and infrastructure projects is instrumental to keep global temperature increases well below 2°C, in line with the commitments of the Paris Agreement.
Engaging more than EUR 350 million per year on biodiversity in developing countries, the EU is the biggest donor for the protection of biodiversity in the world. Growing awareness across Europe of the positive role of biodiversity and ecosystems for health and for food security means the European Union is well placed to provide global leadership. The business community is also realising how dependent they are on biodiversity with some businesses taking bold measures to consider their dependencies on natural capital.
Capitalising on these positive examples, the European delegation, headed by Commissioner Vella, will aim to bring biodiversity policy to the political forefront in order to prepare for an ambitious and united outcome at the Conference of the Parties (COP15) in China in 2020.
A press release is available online. (For more information: Enrico Brivio – Tel.: + 32 229 56172; Daniela Stoycheva – Tel.: +32 229 53664)