Join the Glitterati at Abu Dhabi F1 Grand Prix With Jetsetters Group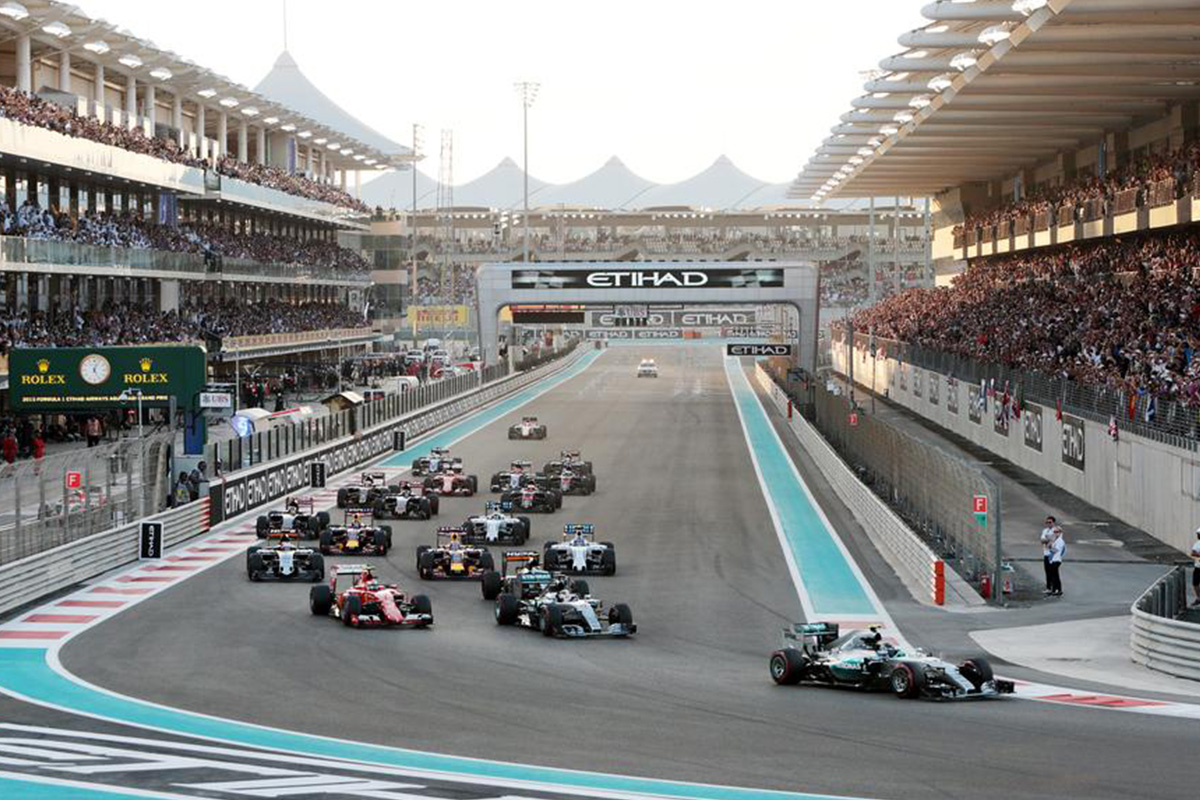 Reading Time:
2
minutes
Singer Camilla Kerslake today joins Jetsetters as the new brand ambassador in the UK
Jetsetters group is a global luxury lifestyle management and concierge company that specialises in personal and corporate services
Jetsetters takes pride in assuring that their guests benefit from only the finest exclusive amenities, exceptional experiences and privileged access all around the world
World renowned for their Formula 1 hospitality, this year sees Jetsetters partner with Abu Dhabi Grand Prix to offer an exclusive yacht weekend
Camilla Kerslake is an English classical crossover singer from London who has sung at such sporting events as the NFL at Wembley and Rugby Union at Twickenham. In November 2018 she becomes the new brand ambassador for Jetsetters in the UK
Whether it be for business or pleasure, Jetsetters Group services are designed so that everything is tailored to their members requirements. ​From last minute reservations to front row tickets to bespoke travel planning, Grand Prix events to New Years parties, their services are for those who want to enjoy the very best that life has to offer. Jetsetters provide members with a wealth of exclusive access, coveted connections, and uniquely innovative ideas around the globe. Whilst their worldwide network has allowed Jetsetters to partner with thousands of companies to deliver unmatched access with truly exceptional outcomes to their clients.
Jetsetters are world renowned for their sports hospitality and in particular out of this world experiences at the Formula 1 races. This November members and non-members alike can join Jetsetters on board their luxury yacht, LIGHT HOLIC at Yas Marina for the 2018 Abu Dhabi Grand Prix. This is the ultimate luxury experience that immerses guests into the high-octane world of Formula 1.
From Friday 23rd to Sunday 25th November 2018, guests can enjoy 5-star hospitality including complimentary food catered by Cipriani and a premium selection of wines, spirits and champagne on board a 200-feet three tier yacht. The after race parties are by invitation only and are included in the weekend package. The guest list for the evening will be a mix of international jet setters, F1 drivers and artists. The party starts from 8pm till late night, including open bar with champagne, caviar and canapés.
The Abu Dhabi F1 Grand Prix Weekend Yacht Package includes:
3 day luxury yacht pass
After race yacht party pass
Premium track view
Service staff
Onboard entertainment
F1 Driver appearances
Live race coverage on-board
Private security
On board catering from Cipriani
Premium selection of wines, spirits and champagne
As the glitterati hub of the Formula 1, Abu Dhabi night race is face paced, high octane and super glamourous event so what is better than viewing this from a luxury yacht? With Jetsetters Group you can experience Formula 1 like never before and create a memory to never forget.
Entrepreneur Taoufik Khalfi from Marrakech, Morocco, founded the Jetsetters Group in 2017. Now based in Dubai, UAE, Jetsetters has become a global leader in providing luxury lifestyle management and concierge services in both personal and corporate sectors.
November 2018 sees Jetsetters plan their biggest event to date, a luxury superyacht Abu Dhabi Grand Prix F1 Race Weekend, which will launch Jetsetters on a global scale in the luxury sports hospitality market.
Olive Oils from Spain Triumph in the United Kingdom in the Heat of Tourism and the Unstoppable Trend of Tapas
Reading Time:
2
minutes
Olive Oils from Spain, and the European Union, present the first promotional action in the United Kingdom from the Let's Make a Tastier World campaign, which is touring Europe, USA and Asia.
From January 15th to February 15th, the "Olive Oil Lounge" arrives at London's Heathrow airport, a space that will invite millions of travelers to discover the culture of olive oils through its oleoteca, where they can taste the best extra virgin olive oils in the world.
The Olive Oil Lounge will move travelers to the heart of the Mediterranean diet, to the essence of where olive oil is born and will do so from the airport that has the highest passenger traffic in Europe (about 78 million in 2017). This airport is also the main gateway to London, a city that has experienced an impressive boom of Mediterranean cuisine and "tapas."
It's the second European city that has the most Michelin stars and has consolidated an extensive range of Spanish cuisine, led by chefs such as Elena Arzak (Ametsa, with a Michelin star), David Muñoz (StreetXO), Eneko Atxa (Eneko Basque Kitchen & Bar), José Pizarro (José Tapas Bar and Pizarro restaurant) or Nacho Manzano (Ibérica London) where there is no shortage of olive oils from Spain.
The consumption of olive oils has multiplied almost three times in that market in the last two decades. From 25,000 tons at the end of the last century to 71,000 tons in 2017. And it's been Olive Oils from Spain, the main drivers of this growth. Its sales have multiplied by four in 20 years. Almost 70 percent of imports originate from Spain. According to Customs of Spain, in the first nine months of the year, 34,577 tons were exported to the United Kingdom, 2.53% more than in the same period in 2017. It is Spain's fifth largest customer in the world.
The Interprofessional of Spanish Olive Oil, a non-profit organization, formed in turn by all representative entities of the Spanish olive oil sector, has as its main objective the dissemination of the product throughout the world and does so through their brand Olive Oils from Spain.
The Boryeong Mud Festival — An event festival goers shouldn't miss out on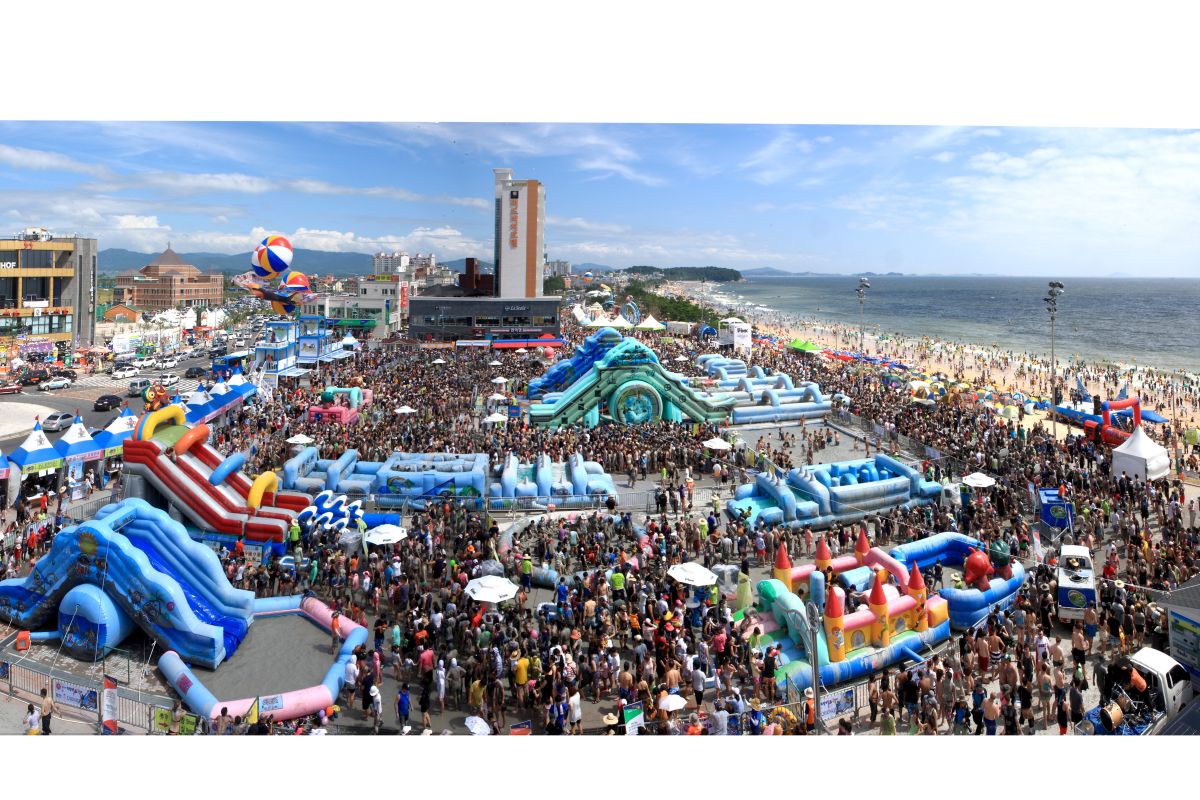 Reading Time:
2
minutes
The greatest "killer content" of South Korea, The 22nd Boryeong Mud Festival, will be held for 10 days from July 19-28, 2019 on Daecheon Beach in Boryeong, South Korea, with the slogan "Go! Boryeong, Play! mud."
Boryeong is famous for their wide mudflats formed along the west coast of South Korea, and the high-quality mud at Boryeong is well known for its therapeutic qualities with high levels of germanium and minerals, as well as for its high levels of far-infrared radiation. Boryeong city have been developing, producing and selling mud based cosmetic products since 1996, and have been hosting the Boryeong mud festival with the clean, purified, commercial grade mud since 1998.
The festival, hosted by the Boryeong City, will hold over 60 different events for its visitors including the grand mud baths, the super slide, the mud basket, the air bounce experience, colour mud painting, mud mob scene, mud flat marathon, the mud run, festival exhibitions, yacht experience and oceanic adventure. Along with the various programs, there are also night time K-Pop concerts planned providing guests with a plethora of different genres including hip-hop, EDM and k-pop idol concerts, which is expected to draw high interests from visitors from all over the world, all night and day.
The festival is one of the leading hands-on experience-based festivals in South Korea, and has been designated as one of the great 4 festivals chosen by the Korea Tourism Organization, and has drawn the largest international crowds compared to all other festivals within the country. The city was selected as a World Festival and Event City at the 2018 63rd IFEA world conference at San Diego, and the upcoming 2022 Boryeong Sea Mud Exhibition is expected to aid in the future development of the therapeutic, leisure and tourism industry when it will be held from the 16th of July until the 15th of August 2022.
Boryeong Mud Festival — an event highly anticipated by festival goers worldwide, is sure to be an event that festival goers will be sorry to be missed.
The event will be held for 10 days from the 19th until the 28th of July in 2019 at the Mud Square, Daecheon Beach, Boryeong-Si, Chungcheongnam-do, South Korea (5, Haesuyokjang 10-gil, Boryeong-si, Chungcheongnam-do). It takes 2 hours by bus from Incheon airport, and 2 hours and 30 minutes by train from Seoul. Adult tickets will cost 12,000KRW Mondays to Thursdays, and 14,000KRW on Friday, Saturday and Sunday.
For more information, visit the Boryeong Mud Festival Website at www.mudfestival.or.kr
New Details and Activities Revealed for NBA Experience at Disney Springs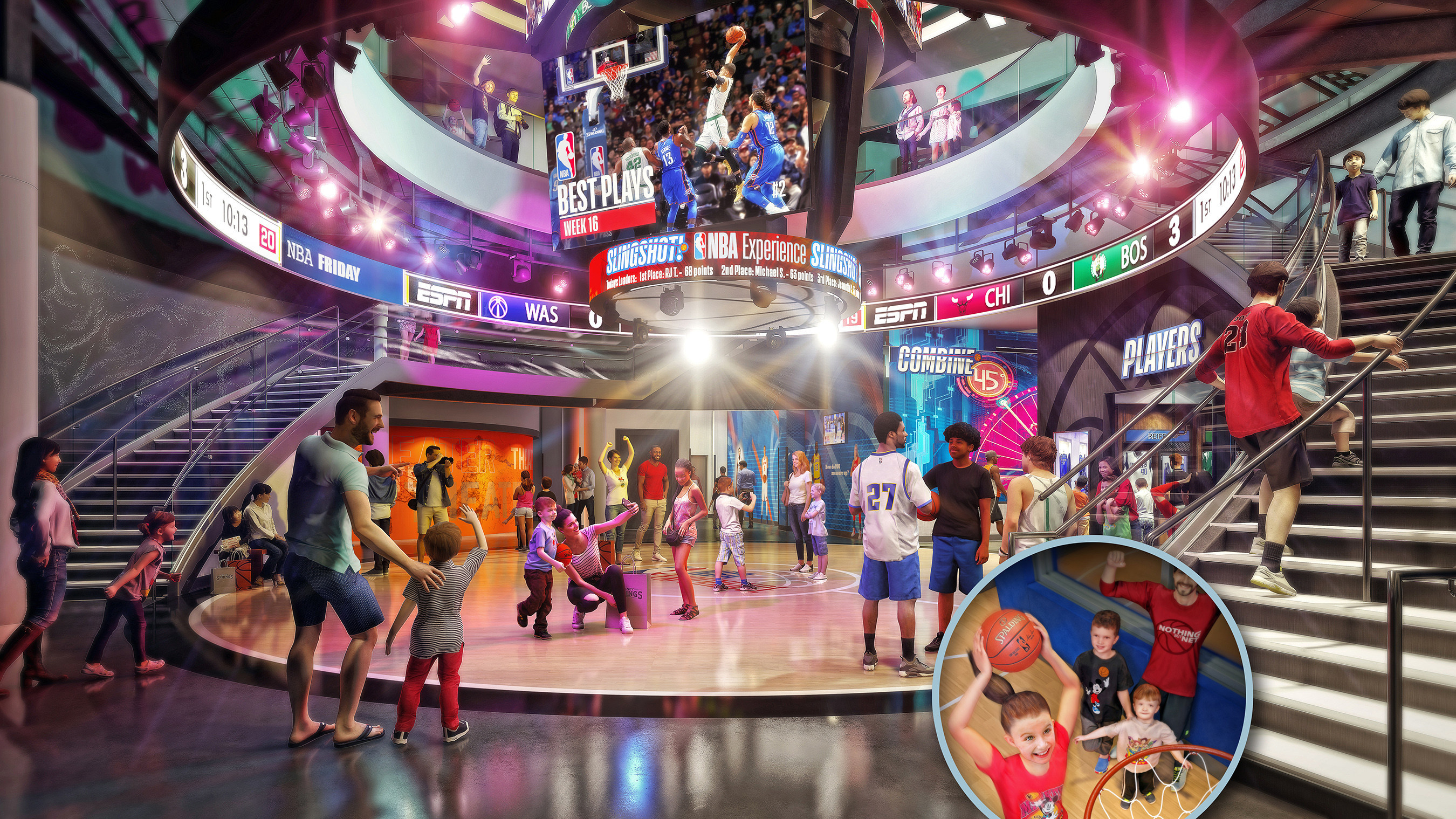 Reading Time:
3
minutes
All-new destination at Walt Disney World Resort to open summer 2019, bringing NBA moments to life through thrilling basketball activities and interactive exhibitions
For the first time, Walt Disney World Resort is giving guests and basketball fans a glimpse of the exciting action coming to the new NBA Experience at Disney Springs in summer 2019. This one-of-a-kind destination – developed by Walt Disney Imagineering in collaboration with the NBA – will feature hands-on activities that immerse guests into the world of professional basketball.
"Developed with the NBA, and inspired by the league's 29 arenas around the country, NBA Experience will highlight the heart-pounding action and excitement of the NBA world," said Stan Dodd, Executive Producer, Walt Disney Imagineering. "From training simulations and clock-racing competitions to fan-favorite NBA moments – we're bringing new experiences and thrilling games to life to make fans truly feel like a star player."
"The Walt Disney Imagineering team has unparalleled expertise in creating best-in-class attractions for the millions of guests who visit their parks each year," said Salvatore LaRocca, President, Global Partnerships, NBA. "The NBA Experience will be a destination for basketball fans from all over the world, and we are excited to partner with Disney to bring new and lifelong fans closer to the game."
NBA Experience will feature something for everyone. Visitors will get a glimpse into the atmosphere at the NBA Draft, participate in their own scouting reports, go through pregame preparations, and step onto the court to make clutch shots and highlight reel-worthy slam dunks. With a dozen unique and innovative activities, guests will:
Experience one of the biggest milestones for a basketball player at the NBA Draft with a photo moment that re-creates the atmosphere of the draft stage.
Track and improve their jump shots and passing skills in a replicated NBA Combine challenge, complete with a scouting report that highlights their stats at the end of the session.
Step onto the court and hear the roar of the crowd as they maneuver through a series of timed shots to aim for a high score.
Execute the perfect slam dunk just like NBA superstars, captured by cameras surrounding adjustable baskets.
Test their ball-handling skills with an interactive trainer who will challenge them with a variety of dribbling routines.
Use an oversized slingshot to launch basketballs at hoops of varying heights, making as many shots as possible before the clock runs out in this thrilling timed challenge.
Immerse themselves in the rich legacy and history of NBA and WNBA championship-winning teams.
Access a team locker room that showcases up-to-date statistics and visuals of top NBA and WNBA players.
Test their knowledge of the NBA and WNBA – past and present – during a trivia game with up to 25 participants competing against one another to be champion.
Enjoy two 180-degree cinematic presentations that showcase the in-arena experience moments before the start of the game, as well as special stories from the players' perspectives.
Take a seat at an interactive multi-screen module to watch replay clips from NBA games, using the tools at their stations to make the right calls.
Play interactive basketball games, from the fan-favorite Pop-A-Shot to modern video games.
In addition to these games and competitions, NBA Experience will also include a retail store featuring exclusive NBA-themed merchandise designed by Disney.
NBA Experience at Disney Springs is just one of several ways Walt Disney World Resort is continuing to grow and add new experiences to delight and entertain guests. This soon-to-be fan-favorite destination is also the latest example of the rich basketball tradition at Walt Disney World, which hosts the Jr. NBA Global Championship, AAU National Championships and the AdvoCare Invitational at the ESPN Wide World of Sports Complex.
!!!Photo caption: