Indegene Gets Listed as 100 Best Companies for Women in 2018 BCWI Study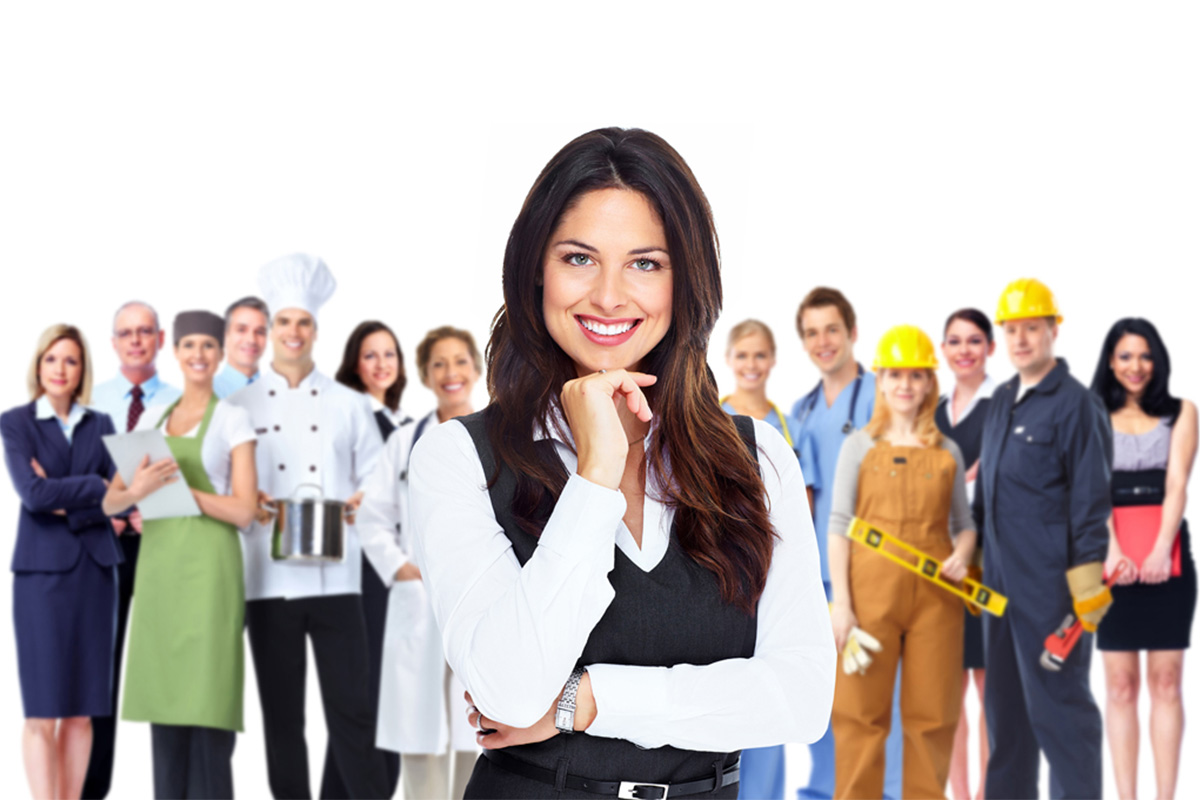 Reading Time:
2
minutes
In an effort to recognize the contributions of Indegene toward building sustainable careers for women, AVTAR Group & Working Mother Media has listed Indegene as part of the 2018 – 100 Best Companies for Women in India (BCWI). Currently, in its third edition, the BCWI study aims to recognize and bring into focus the sustained initiatives undertaken by companies to increase women's workforce participation.
"It is a matter of immense pride for us to be in the Top 100 Working Mother and Avatar BCWI 2018 listing. We are humbled and attribute this to our inclusive, non-discriminatory, employee-oriented practices that have enabled, encouraged, and empowered our women colleagues work in a progressive environment to reach their potential," said Ms. Bina Patil, Vice president HR, Indegene.
Dr. Saundarya Rajesh, Founder, President, AVTAR Group stated, "Over the past 3 editions of the Best Companies for Women in India initiative (BCWI) – 2016, 2017, and 2018, BCWI has given the much-needed momentum to corporate India's conviction in gender inclusion. The 2018 BCWI data tells us just that – invest in women, they will leave you less. But, as we collectively move towards the elusive goal of gender balance, there is room to do more, add more. Women hiring has seen a dip between 2017 and 2018; at mid-management levels, men continue to be more likely to be promoted. Consistent focus to ensure osmotic reach of the inclusion intent is the way to go."
Indegene is renowned for pioneering initiatives that help women build a successful career and commits to provide a congenial environment that nurtures and empowers women, forming 45% of its workforce to craft a fulfilling career. The innovative policies at Indegene empower women employees to breakthrough societal and personal barriers. Career opportunities are provided to women based on meritocracy and capabilities. Women are groomed to take up leadership positions through focused trainings and mentoring initiatives.
Recognizing the power of affinity groups, women are encouraged to collaborate through 'Diva' and gain smart and self-management skills. Indegene provides maternity benefits in compliance with the Maternity Act and also extends the exact benefits to commissioning and adopting mothers as well.
A variety of awareness campaigns and trainings advocate safety in the work place. In addition to the establishment of the Internal Committee to address any complaints with regard to sexual harassment, the focus is to build a culture that encourages high performance and is harassment free.
All in all, Indegene has been a partner helping women successfully accomplish personal and professional milestones.
BIAL Foundation Launch New Nobel-Style Award in Biomedicine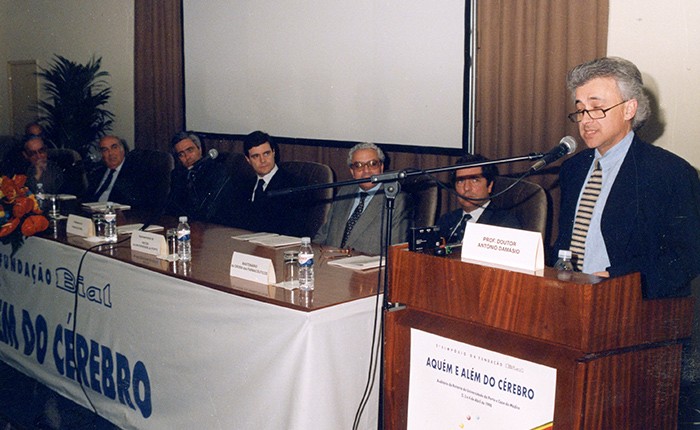 Reading Time:
2
minutes
The BIAL Foundation has announced the launch of the inaugural BIAL Award in Biomedicine. Worth €300,000, the new award will recognise high quality, scientifically relevant research in the biomedical field published as of 1st January 2010. The award will be granted bi-annually from 2019 onwards.
The BIAL Foundation was created in Portugal in 1994, to foster scientific study through a series of awards and grants. Since its establishment, the Foundation has recognised nearly 100 written works through its awards programme and supported 614 projects through its grants.
The BIAL Award in Biomedicine has been created to extend the scope of the BIAL Foundation's activity and to acknowledge the most notable and relevant discoveries in that field around the world. The award has the support of the President of the Portuguese Republic, the Council of Rectors of the Portuguese Universities and the European Medical Association.
The Award winner will be selected by an independent jury made up of 14 leading international scientific experts. This will include two members appointed by the European Research Council, two by the European Medical Association, two by the Council of Rectors of the Portuguese Universities, and two from prominent international scientific journals, The Lancet and the Journal of the American Medical Association (JAMA). Two further members have been chosen from the scientific board of the BIAL Foundation and two others are previous winners of BIAL Awards.
To be considered for the award, scientific works must be nominated by voting members of the jury, members of the scientific board of the BIAL Foundation, previous BIAL Award winners or scientific societies. The jury may also invite other scientific institutions to submit proposals. Those interested in consideration for the award should apply via these channels. Entries will be accepted from 1st January 2019, with a deadline of 30th June 2019. The award winner will be announced in the first quarter of 2020.
"This novel and unique award will recognize the most outstanding and relevant discoveries made in the biomedical field in recent years. The broad scope of the award will make judging an exciting and challenging process and it is one that we are all looking forward to," said Jury President Professor Fernando Lopes da Silva, Emeritus Professor of the University of Amsterdam and scientific coordinator of the Biomedical Engineering programme at the Instituto Superior Técnico of the University of Lisbon, Portugal.
"The BIAL Foundation is delighted to be launching this award which epitomises our commitment to recognising and enhancing academic and clinical research published in recent years. Our jurycomprises leading experts in their fields, who we are confident will thoroughly scrutinize the entries,to bestow the €300,000 award on a suitably deserving piece of research," said Luís Portela, Founder and Chair of the BIAL Foundation.
To find out more about the BIAL Award in Biomedicine 2019 or the work of the BIAL Foundation, click here.
VVS Laxman, Kushboo Sundar and Swara Bhaskar Speak up About Social Media at India's Biggest Social Media Summit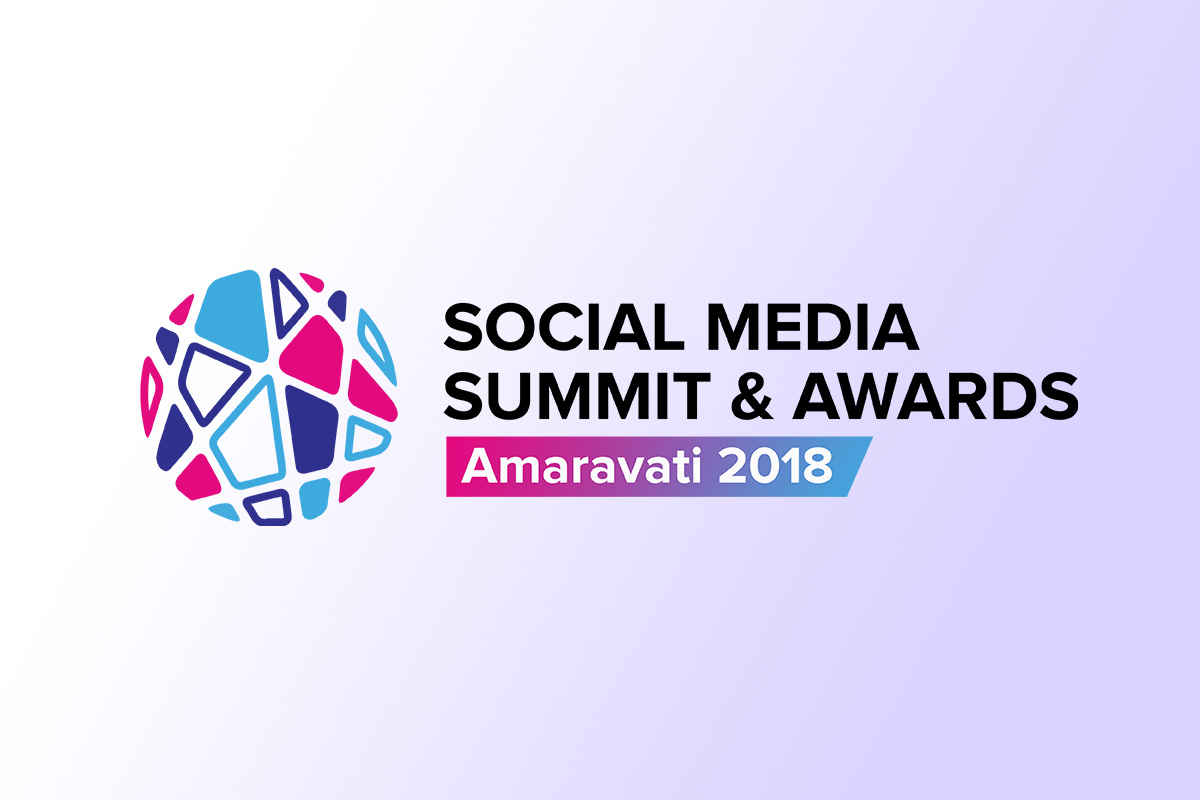 Reading Time:
2
minutes
Social Media Summit happened a day before the grandeur event of Social Media Awards took place. On 9th of Nov, the summit had an overall delegation of 1000+ attendees with over 250+ social media influencers, 60 C-level Executives, 500+ Special Invitees, Teams from leading corporate in India, over 50+ Startup teams, students and social media awards nominees. The event was organised by VIRBI Media on behalf of AP Tourism. Social Media Summit celebrates the vibrancy and the diversity of the high impact content creators and celebrities and brings them together to have conversations around it about making it a more vibrant ecosystem.
The dignitaries present at Inauguration: Mr. Kollu Ravindra Hon. Minister for Skill Development and Youth Sports, Mr.Himanshu Shukla IAS – CEO of AP Tourism Govt. of AP, Mr. VVS Laxman – Cricketer. The dignitaries then activated the robot – MITRA, which in turn, announced the opening of the summit.
Converastions of the summit was intensified when eminent personalitis shared their views about sports, politics, trending hashtag movements on social media like #metoo.
VVS Laxman, Cricketer, in conversation with Siddharth Marupeddi, spoke about how social media is amplifying the sports fervor. When asked, "Why do you think millennials are into more of virtual gaming these days?" He said, "Well that's there but getting on to the roads and playing is another level of experience". He also mentioned that Virender Sehwag is his personal favourite because of his quirky social media presence.
Swara Bhaskar, Actor spoke about usage of 'Social Media for Social Impact Movements'. When asked, "What if #metoo becomes just another social media tag from the film industry?" Swara commented, "See, harassment at workplace happens in every field and not just the industry. So let's educate people that this is harassment and you have to open up. Let them know that there's a way to raise their voice. Make sure a genuine problem is getting light on it." She also mentioned that if she has to start a hashtag today, it would be #notohate as so much hatred is spewn over the social media platforms each day.
Kushboo Sundar Actor and Politician, spoke about 'Social Media for Politics' and how it can influence elections. When asked about the 'Impact of Fake News on the elections and youth' she said, "Fake News is a serious issue and herself were a target to it once when she got carried away with an article she saw on twitter." She also comments, "Governments and people collectively have to work towards eradicating and not spreading fake news. Asked about – any social media strategy for elections? Kushboo says "we'll be honest, give us a chance We'll come with helplines and solve problems around all sectors."
For more information aboput the event, please visit Facebook, Twitter .
Alliance for Women in Media Honors Seven Female Leaders at Inaugural Gracies Leadership Awards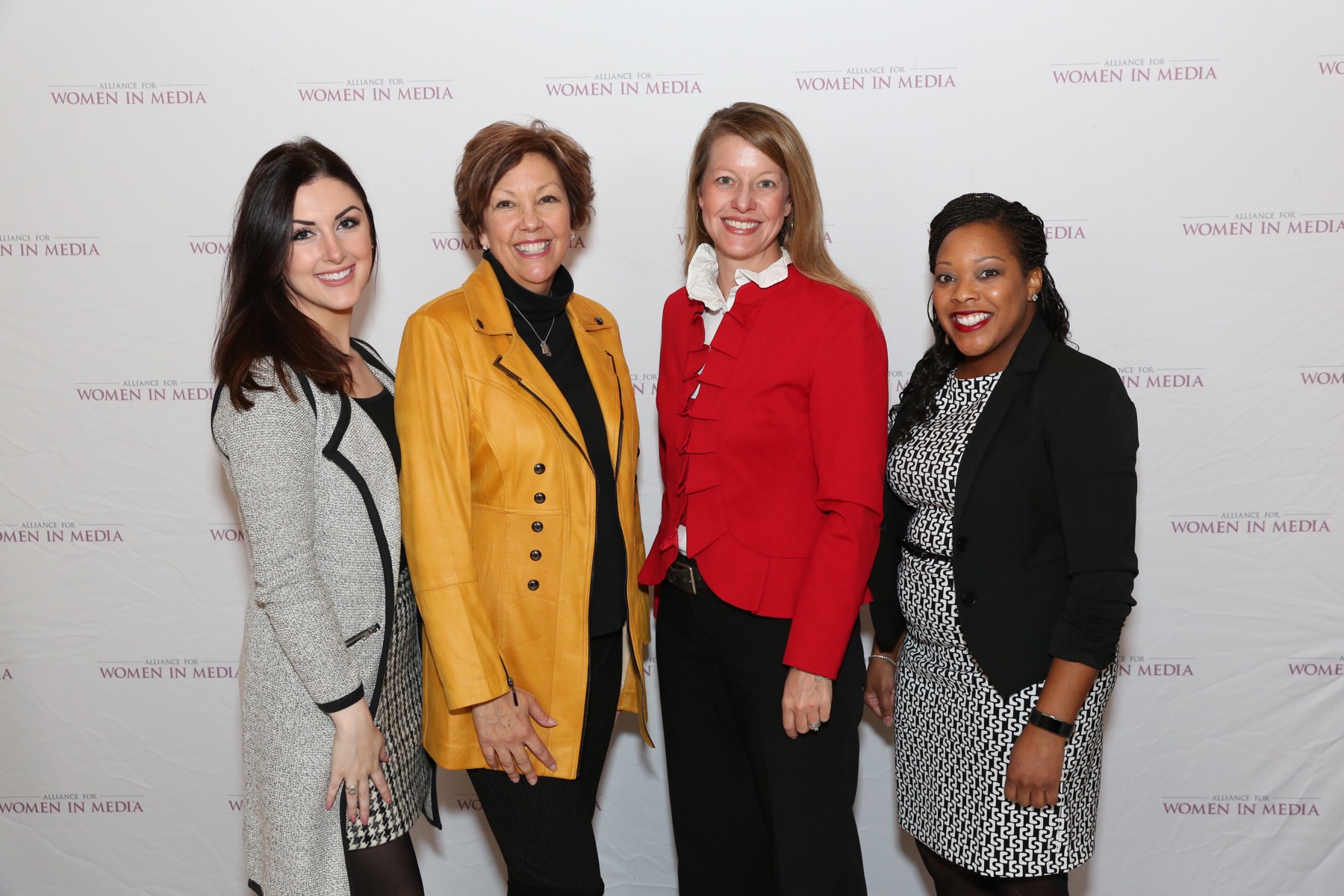 Reading Time:
3
minutes
The Alliance for Women in Media (AWM) hosted its inaugural Gracies Leadership Awards luncheon, formerly called Women Who Lead, Tuesday, November 13 to a capacity crowd at the Plaza Hotel in New York City. Keynote speaker Pam Oliver connected with the audience as she recounted her struggles and triumphs as a woman in the media industry. She spoke of winning a Gracie Award earlier this year and shared, "So many people asked me what it meant to me to receive a Gracie Award, and I always say it was really a career moment. I have received numerous awards that I am very proud of and grateful for, but the Gracie sits on my desk. It just gives me inspiration, and it says something about what women are able to accomplish."
Seven female leaders in media were honored at the event. Highlights from their speeches include:
The first honoree, Dara Altman, EVP and chief administrative officer, Sirius XM, said, "Women, Jews and all minorities of every kind do not have the same opportunities. Every day I try to ensure, however I can, that those unheard and under-observed people and voices are heard and that no one is told, like they told my mother, that she has no place at the table. I want to thank the Alliance for Women in Media for everything you do to make this a more inclusive industry and to shine a light on deserving women."
Lynn Beall, EVP and COO of media operations, TEGNA recognized the incredible work her team has done in today's media climate. She said, "We've really tried, with the way the world is going today, to reinvent journalism. It has been the most challenging and messy time of my career because it's hard. We've actually turned over our company to the best and brightest through innovation summits and pilots, and they have come up with content we could not have even imagined a couple of years ago."
Despite a big day in the news for CNN, honoree Allison Gollust, EVP and chief marketing officer, CNN, and Jeff Zucker, president, CNN were in attendance. During her acceptance, Gollust said, "There has never been a more important time in the news business to do what we do."
After thanking her "girl tribe" and husband, Jeanine Liburd, chief marketing & communications officer, BET Networks went on to say, "We can say everything that we want to say, but if we're not doing the actions to make it happen then what's the point? If you walk into a board room and everyone looks like you, you're not being diverse and you're not being inclusive. You're not walking the walk."
In accepting the honor, Beth Neuhoff, president and CEO, Neuhoff Communications said, "We need to go out of this room and not just tell each other what we know, which is that having women in management, in the c-suite and on boards is good for cultural diversity, but you know what, it's also great for investor returns. We need to show that and prove that, which we can…"
Carole Robinson, chief communications officer, BuzzFeed addressed the importance of including men in the conversation about equality in the workplace. She said, "If we want to impact change we need to clarify what strong and equal representation is and how valuable it is to have everyone at the table. None of the rules have changed. The rules are the same ones we learned in fifth grade; we keep our hands to ourselves and treat others with respect."
Jo Ann Ross, president and chief advertising revenue officer, CBS said, "Founders of AWM were way ahead of their time understanding women have a lot to contribute and a lot to say. Many of us here have power and privilege, and what I believe is our responsibility, to help other women excel in this business."
"Now more than ever before, we have a responsibility to create conversation and shine the spotlight on the success and progress of women in media," said Heather Cohen, AWMF board member and EVP, The Weiss Agency. "We not only want to honor those deserving recognition but show the next generation what is possible. Our purpose at AWM is to bring intelligent, accomplished, dedicated women (and men) together to share ideas, experiences and some 'you go, girls!'"
Sponsors of the event were:
Ford Motor Company, BET Networks, BuzzFeed, CBS Corporation, CNN, Cox Media Group, FOX Sports, Katz Media Group, NCTA – The Internet & Television Association, Neuhoff Communications, SiriusXM, TEGNA, vCreative and WideOrbit.